The Best Thai Restaurants in Montreal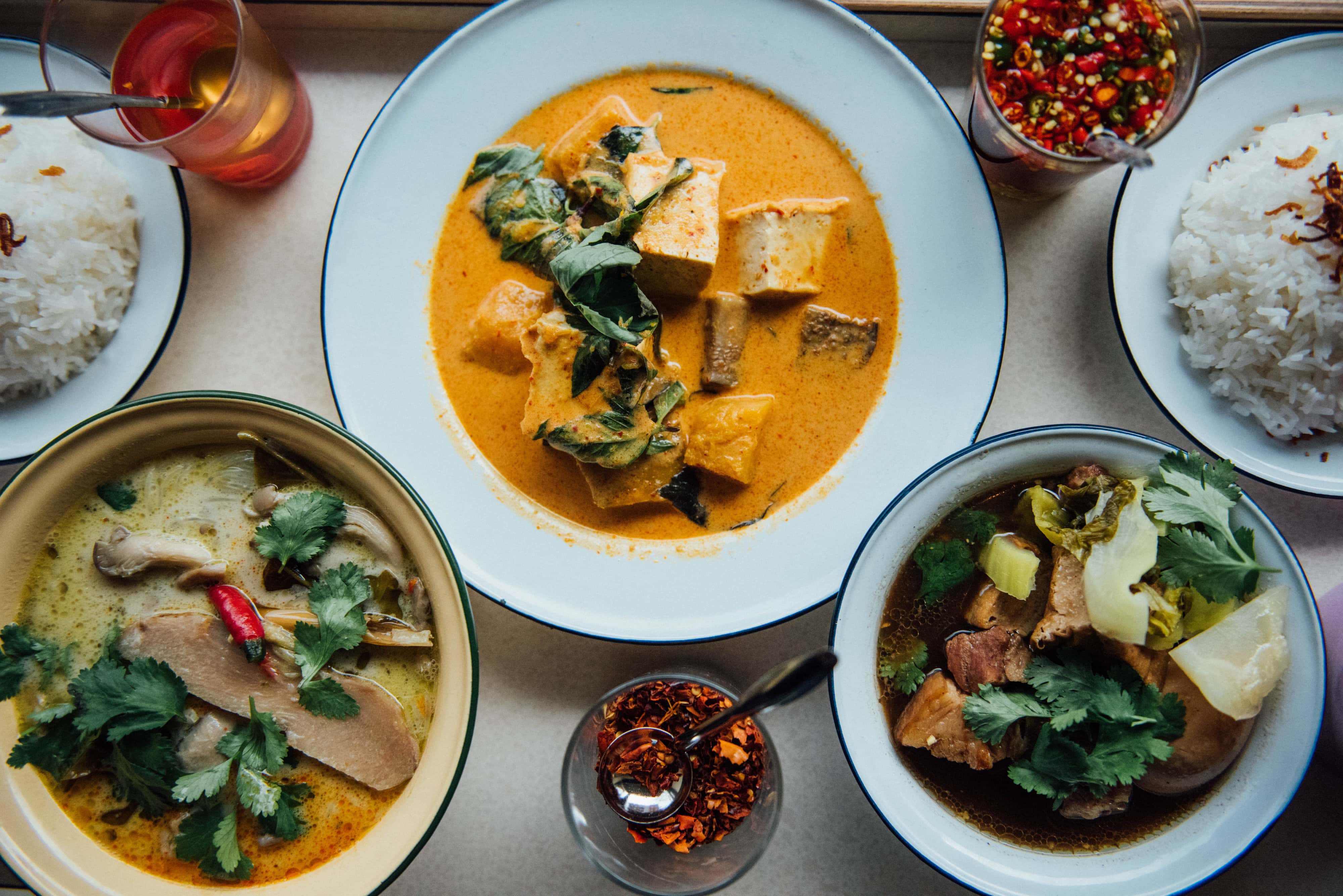 Thailand has been a very popular destination in recent years. People travel there for the electrifying energy of its capital Bangkok, for the majestic temples that stand in the mountainous landscape of the North, and for the paradisiacal beaches of the numerous small islands of the South. Something to please everyone.
In addition, the so-called "Land of Smiles" offers a colourful cuisine, as unique as it is delicious. The Thai specialize in street food that can be eaten on the go. Light, tasty and spicy dishes with flavours of curry, mint and lemongrass and lots of rice vermicelli. Pad Thai, a dish of rice noodles sautéed in a tamarind and lime-based sauce, remains the undisputed signature dish of Thai cuisine. However, the country has an ancestral culinary culture that never ceases to amaze.
Like many cuisines when they cross the oceans to America, Thai cuisine has become subject to Americanization – where the flavours often lose their authenticity and become sweeter. Fortunately for Montreal foodies, there are a few establishments offering Thai cuisine that know how to pay tribute to its origins.
That's why we've put together our list of the best Thai restaurants in the city. Addresses that offer a little immersion in Thai culture and that temps us to book our plane ticket to Chiang Mai, Bangkok or Kho Samui.
For more delicious suggestions, check out our list of the best Vietnamese restaurants in Montreal.
See on map
88 Rue Bernard Ouest Montréal H2T 2J8
83 Rue Saint-Zotique East Montréal H2S 1K7
1900 Rue Jean-Talon Est Montréal H2E 1T6
224 Rue Milton Montréal H2X 1V6
4902 Boulevard Saint-Laurent Montréal H2T 1R5
5985 Rue Saint-Hubert Montréal H2S 2L8
4449 Rue de Mentana Montréal H2J 3B4
1205 Avenue Bernard Montréal H2V 1V5