Primo & Secondo: A stone's throw from Marché Jean-Talon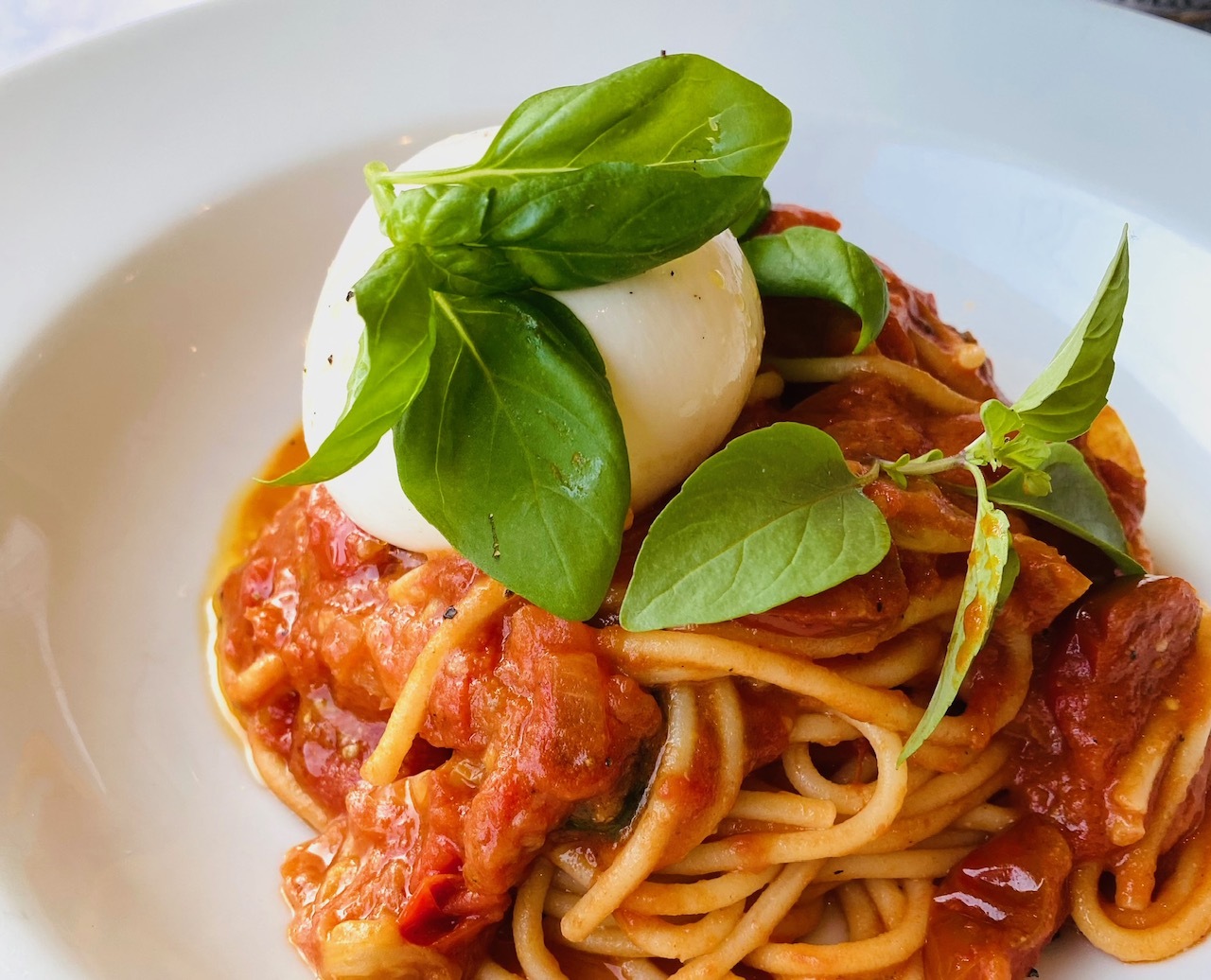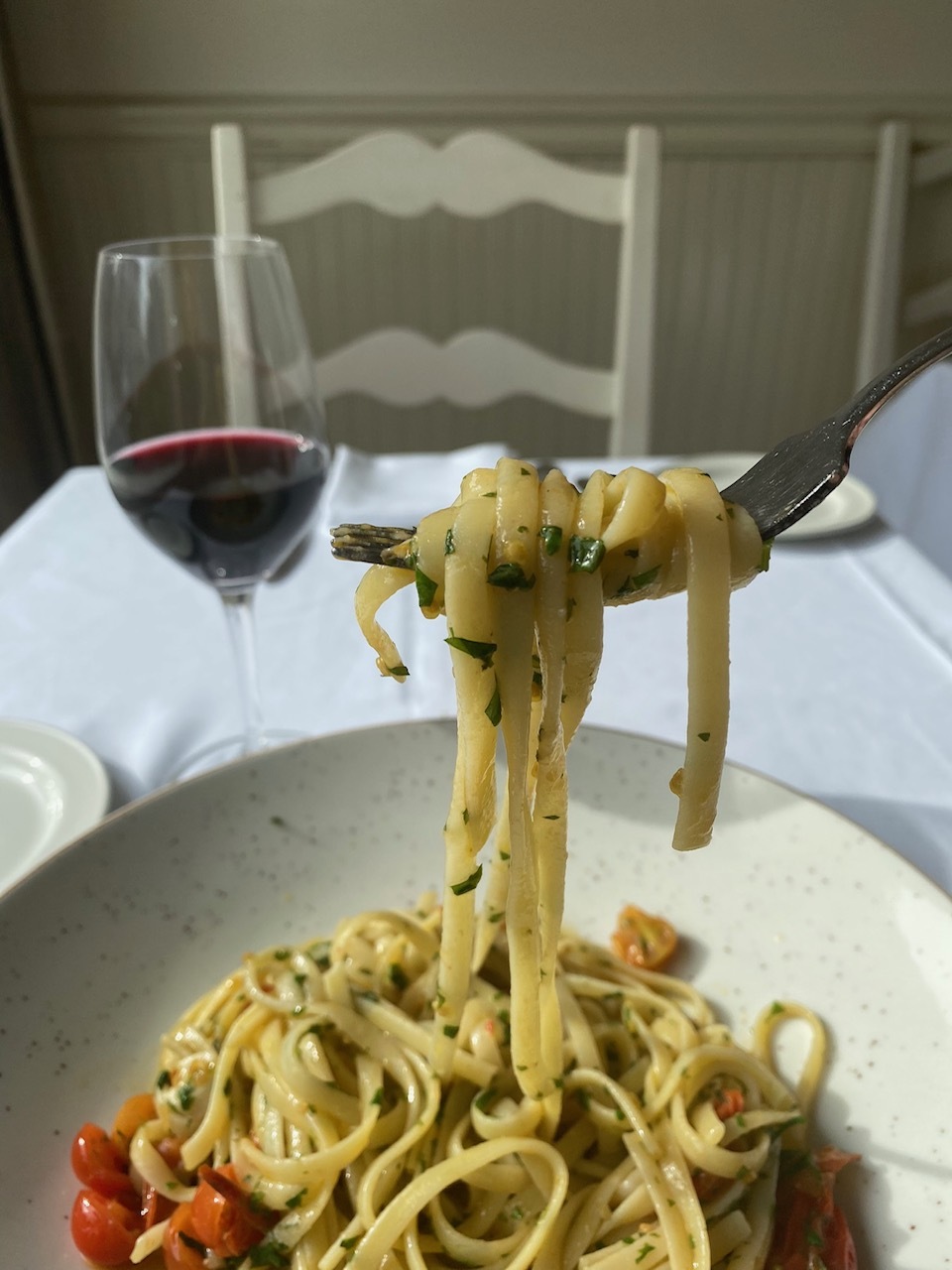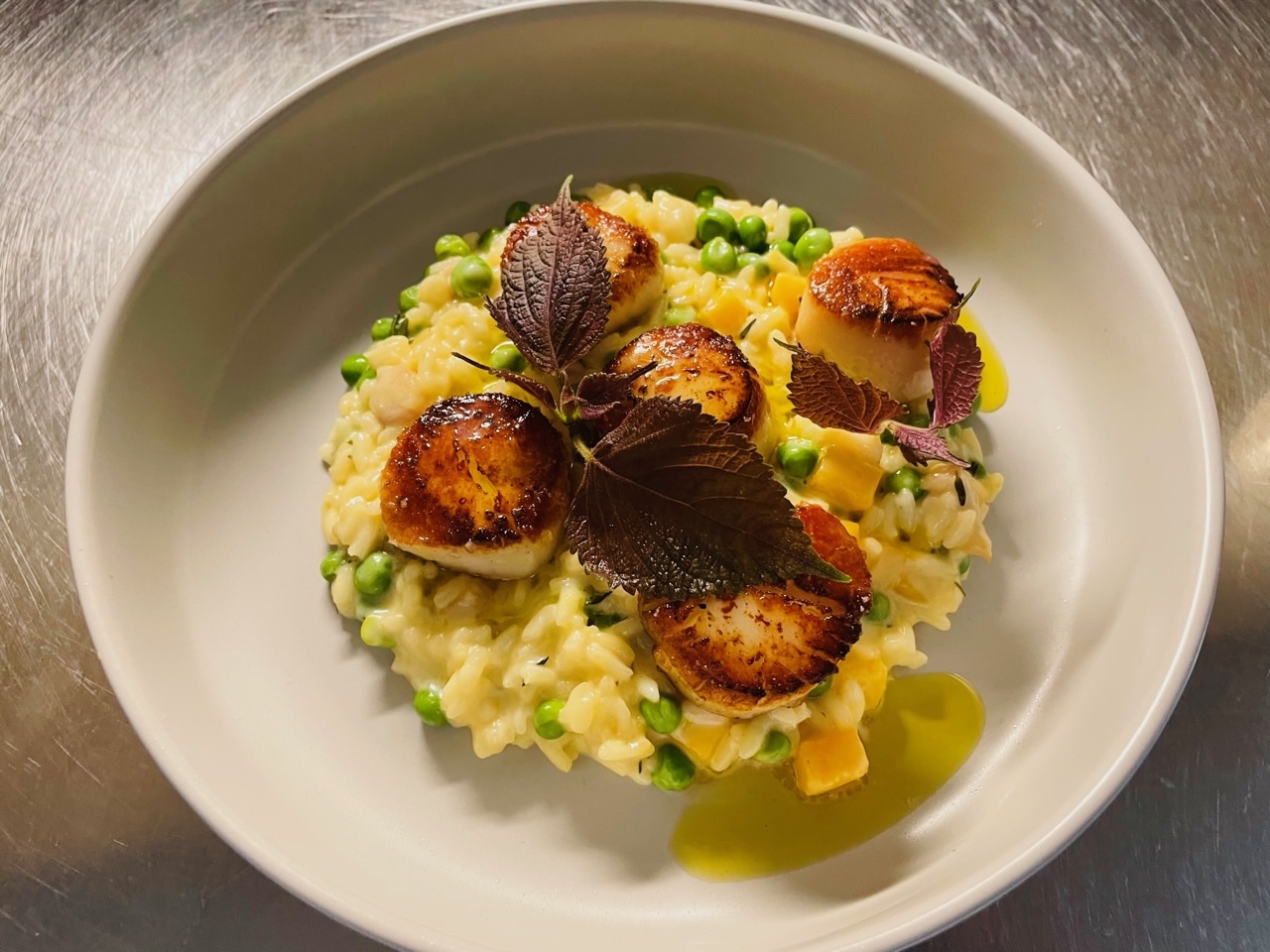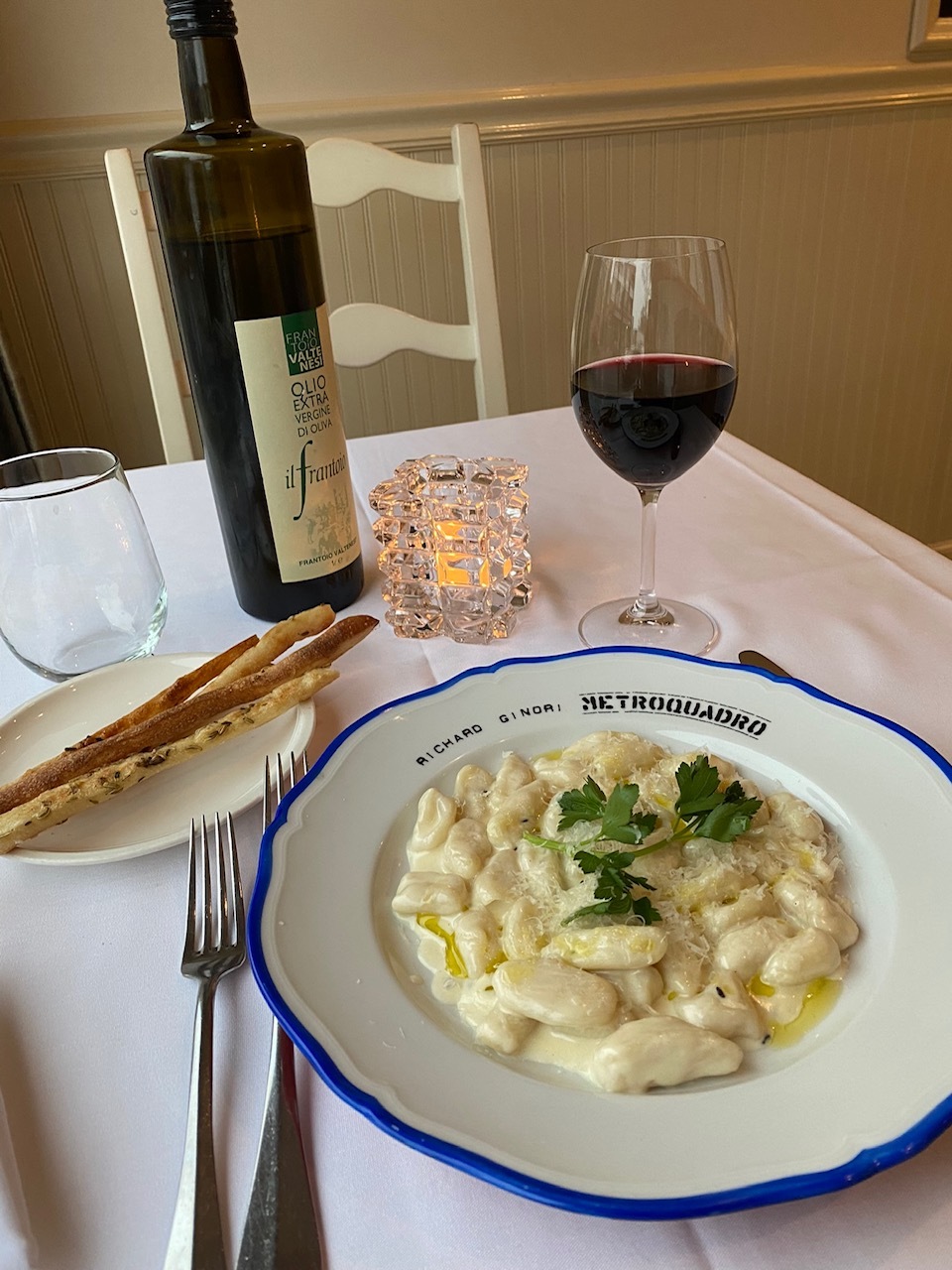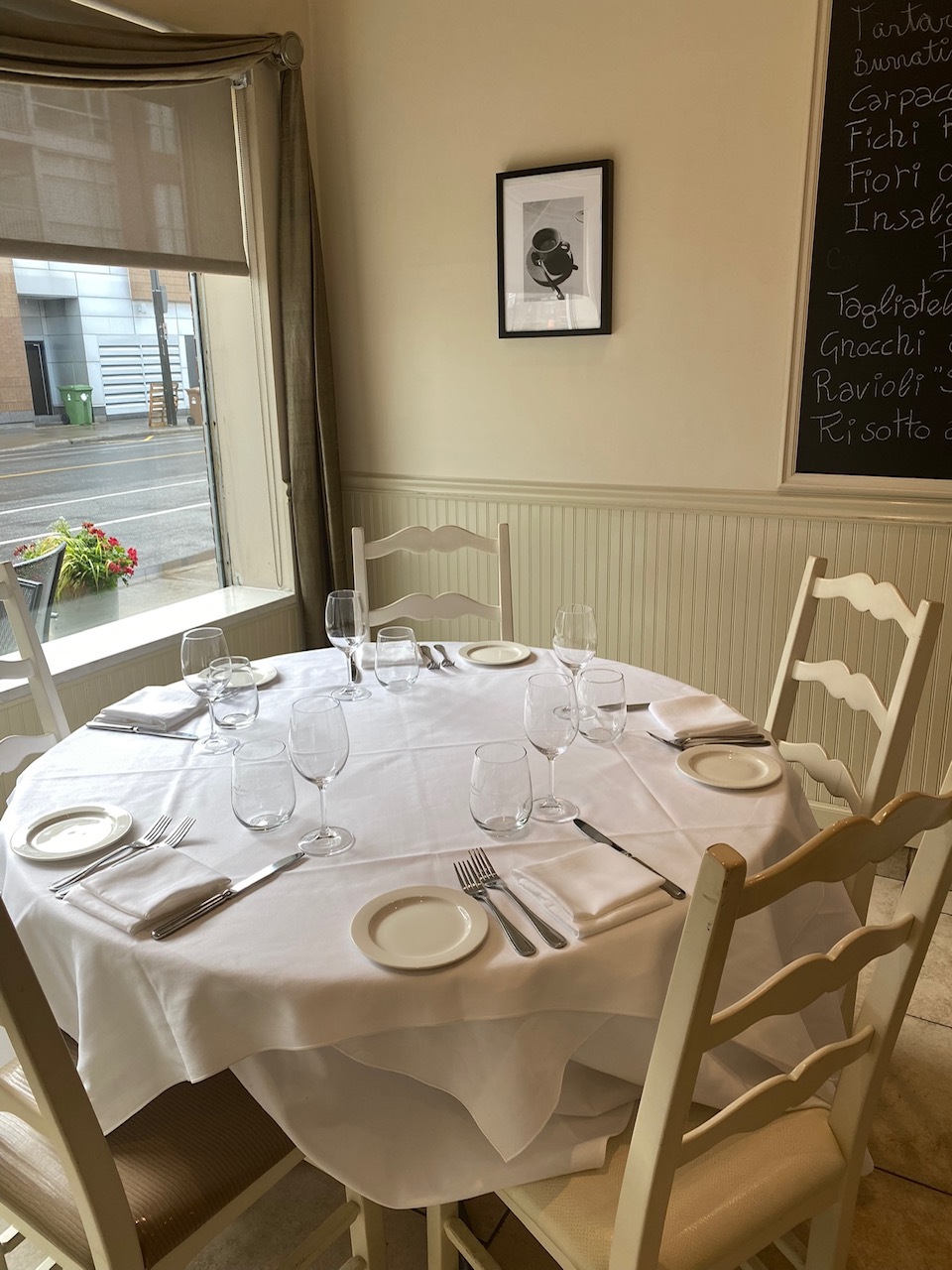 Primo et Secondo

$$$
Monday: Closed
Tuesday: 5:30 – 10:00 PM
Wednesday: 5:30 – 10:00 PM
Thursday: 5:30 – 10:00 PM
Friday: 5:30 – 10:00 PM
Saturday: 5:30 – 10:00 PM
Sunday: Closed


Owner(s) Roberto Stabile
Chef(s) Roberto Stabile
Host Roberto Fanelli
Opened 2001

Accepts mastercard, visa, amex, cash, debit
48 Seats
Accepts groups
A relaxing setting
Primo & Secondo is the little Italian restaurant you dream of when you like to eat well in a quiet setting. It's the place to go if you love Italian cuisine and know that the chef here spends most of his time between Jean-Talon Market and his kitchen. Chic family setting, white cotton tablecloths and friendly service. Primo & Secondo is on our list of the best Italian restaurants in Montreal, and on our list of the best restaurants where you can hear yourself talk in Montreal.
Primo & Secondo offers a number of rarities in this day and age: no Instagram, for example. You read that right: no Instagram. Is it possible to live in the 21st century without Instagram? It would seem so, and all the people at the tables on the evening of our visit were much more focused on their plates than their mobile phones. One table even applauded their dishes for being so satisfying.
Another rarity: at Primo & Secondo, there are no 14-page menus with fancy titles and sometimes dubious culinary rants. Instead, you see a menu written in chalk on a blackboard. The wait staff read it out to you with such dedication, in fact, that you hesitate several times during this enthralling reading. A short menu, six Antipasti, four Primi, four Secondi and four Dolci; less than twenty dishes, just enough to keep you engaged.
A passionate and inspired chef
Roberto Stabile is the chef at Primo & Secondo. Behind the pass-through, you can see him hard at work, which is reassuring for his customers. "My restaurant is small, just the right size for me to stay in direct contact with customers. I often go round the tables to make sure that everything is just as the customers wanted and to gather their comments on this or that dish, this or that element of a plate."
Primo & Secondo is located in a fairly quiet area, on rue Saint-Dominique, just next to the fire station, and a stone's throw from the Jean-Talon Market, but not in the middle of the hustle and bustle.
"I like the proximity of the market because I go there every day to get what I need to cook. Whatever the season, I find what I need, and over the years I've developed excellent relationships with the shopkeepers. They know me and know exactly what I want for the Primo & Secondo kitchen. Plus, this is the area where I've lived all my life, the area where I grew up."
Certain dishes have been on the menu at Primo & Secondo since it opened in 2001, but the chef changes his offerings according to the season.
Just like in Italy
Primo & Secondo's tasty dishes include Fior du Zucca (stuffed zucchini flowers) as an antipasti. You could continue in primi with Risotto ai porcini con olio al tartufo bianco, a risotto so rich in mushrooms and the fragrance of white Alba truffles that it's almost beyond reason. As a secondi, Chef Stabile prepares his Costoletta del Vitellino, a veal chop that you'll remember for a long time.
If you have a sweet tooth (or even if you don't), Chef Stabile's tiramisu will bring tears of pleasure to your eyes.
Wine from all over Italy
While Primo & Secondo's menu is succinct, their wine list is particularly generous, offering choices from every region of Italy and for every budget. If you can afford it, a bottle of Masseto – Toscana 2019 goes for $2,500 (in Europe it costs €1,000, roughly the equivalent, but in a restaurant there you can double that). For more modest budgets, their wines by the glass are about fifteen dollars.
Finally, if you're looking for bottles from ancient wine-producing regions, there's a rarity to be found in Sardinia: Sella & Mosca Tanca Farrà 2016. Oenologists, archaeologists, botanists and other chemists have established that Sardinian viticulture dates back to the 15th century BC!
Saluti e buon appetito!
Written by Doua
Photography by Primo & Secondo