The Best Bakeries in Montreal: Our suggestions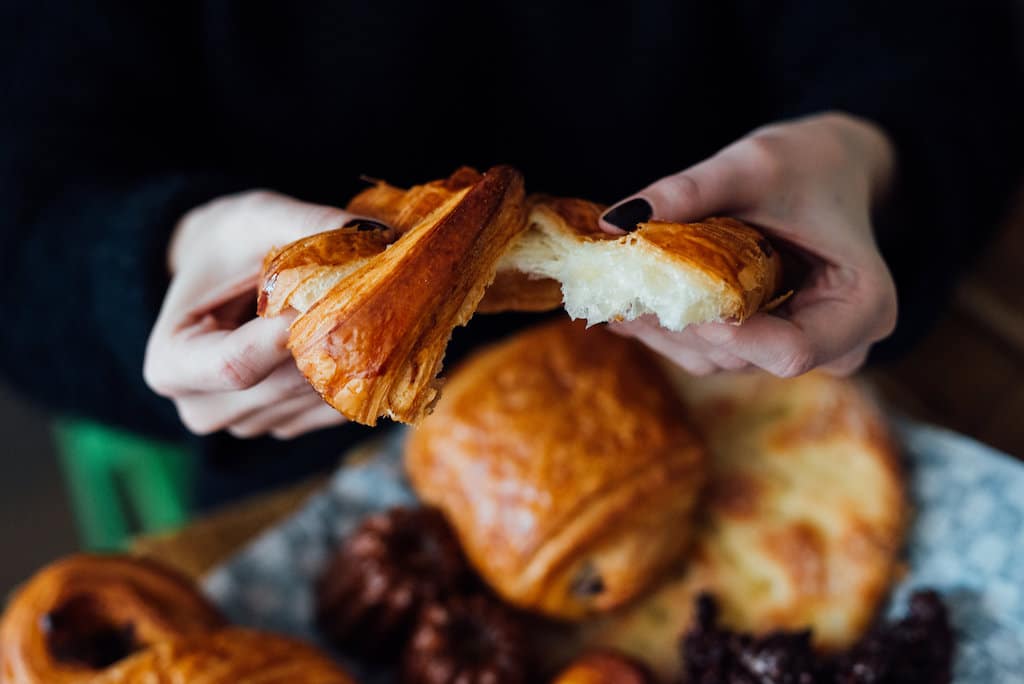 Bread, bread, bread. Whether it's fresh, toast, to accompany your meal, or even as part of a dessert, bread is a staple food at any time of the day. As one of the oldest foods in the world, bread remains a vital part of everyday life! What sets it apart is its universality. In its many forms, it has been consumed as a staple food in nearly every region of the world; and for thousands of years! Flour, water, yeast and salt; the simplicity of its recipe seems too good to be true. However, when combined with excellent craftsmanship, this recipe becomes an art in itself! It opens up a world of possibilities in terms of flavour and texture.
And now, an exceptionally brief history of bread. Consumed thousands of years ago and before agriculture, cereals were first prepared with very little transformation. Over time, various tools were developed, farming techniques were adopted, and the fermentation process emerged. The Egyptians, Romans and Greeks discovered, elaborated and perfected recipes for bread, which was an important food in their diet. From baguette to naan, from the bagel to the Indian chapati, bread should be a food category in itself as there are so many variations that reflect the world's cultures.
Given the age we live in with industrial food products, savouring delicious artisanal bread from a small local bakery is a total delight! Here is our list of the best bakeries in Montreal; many of which are already part of our suggestions for savouring the best croissants in town. These are places where people come for quality products, made with fresh ingredients, rich in texture and flavour. In these bakeries, you will be able to savour delicious, quality artisanal breads, made by passionate people who carry on this ancient tradition and practice.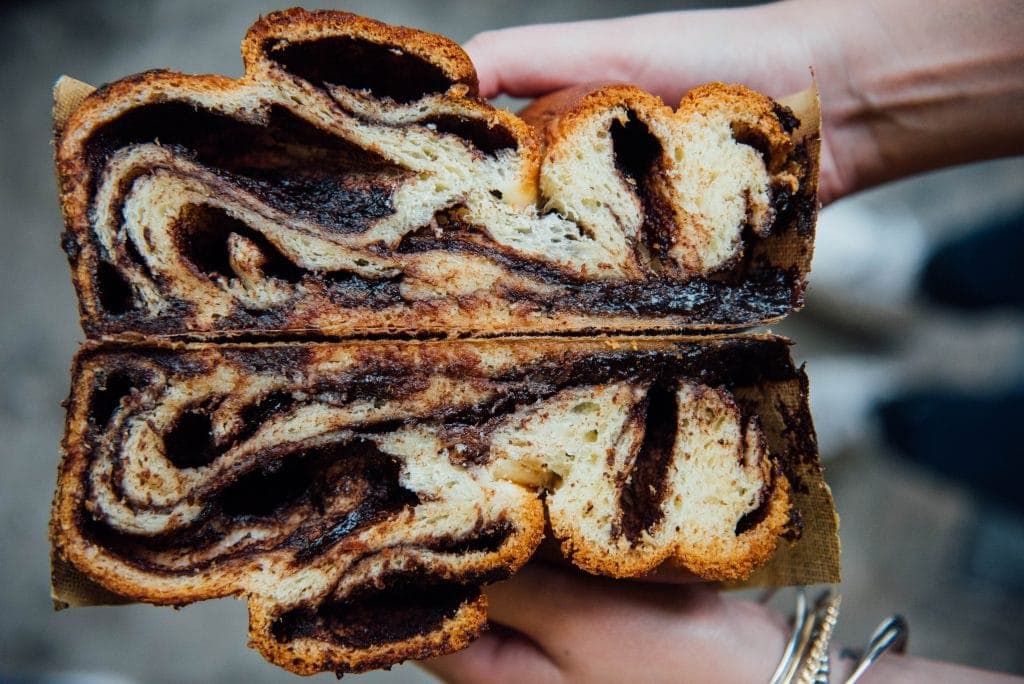 Hof Kelsten is a bakery we love! Jeffrey Finkelstein started baking bread in his mother's basement while his batches were served in famous restaurants. In its sleek and original decor, you'll find not only some of the best gourmet breads in town, but also some of the best croissants, excellent panettones, delicious sandwiches and exquisite weekend brunches. Photos by Alison Slattery
4524 Boulevard Saint-Laurent
Montréal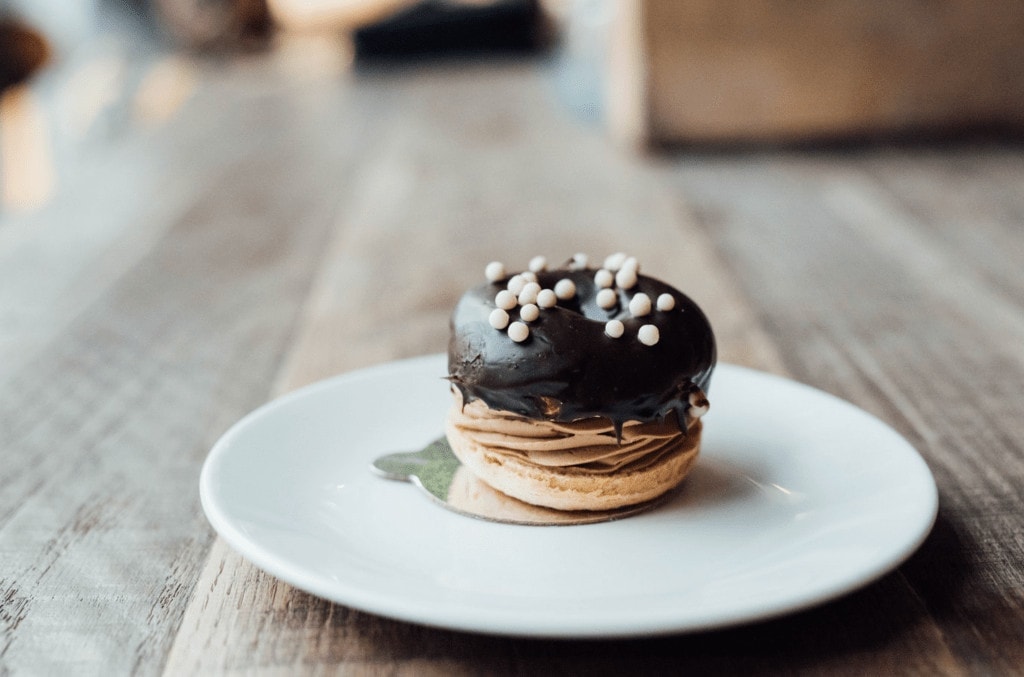 La Bête à Pain Griffintown opened its doors in 2016 in the heart of Griffintown! The establishment has become a staple in Montreal for enjoying excellent artisanal baked goods. Marc-André Royal's establishment is one of our favourite bakeries in town and we highly recommend it when you're in the neighbourhood! The staff is friendly, and the products are decadent and of quality. photos Marc André Royal
195 Rue Young
Montréal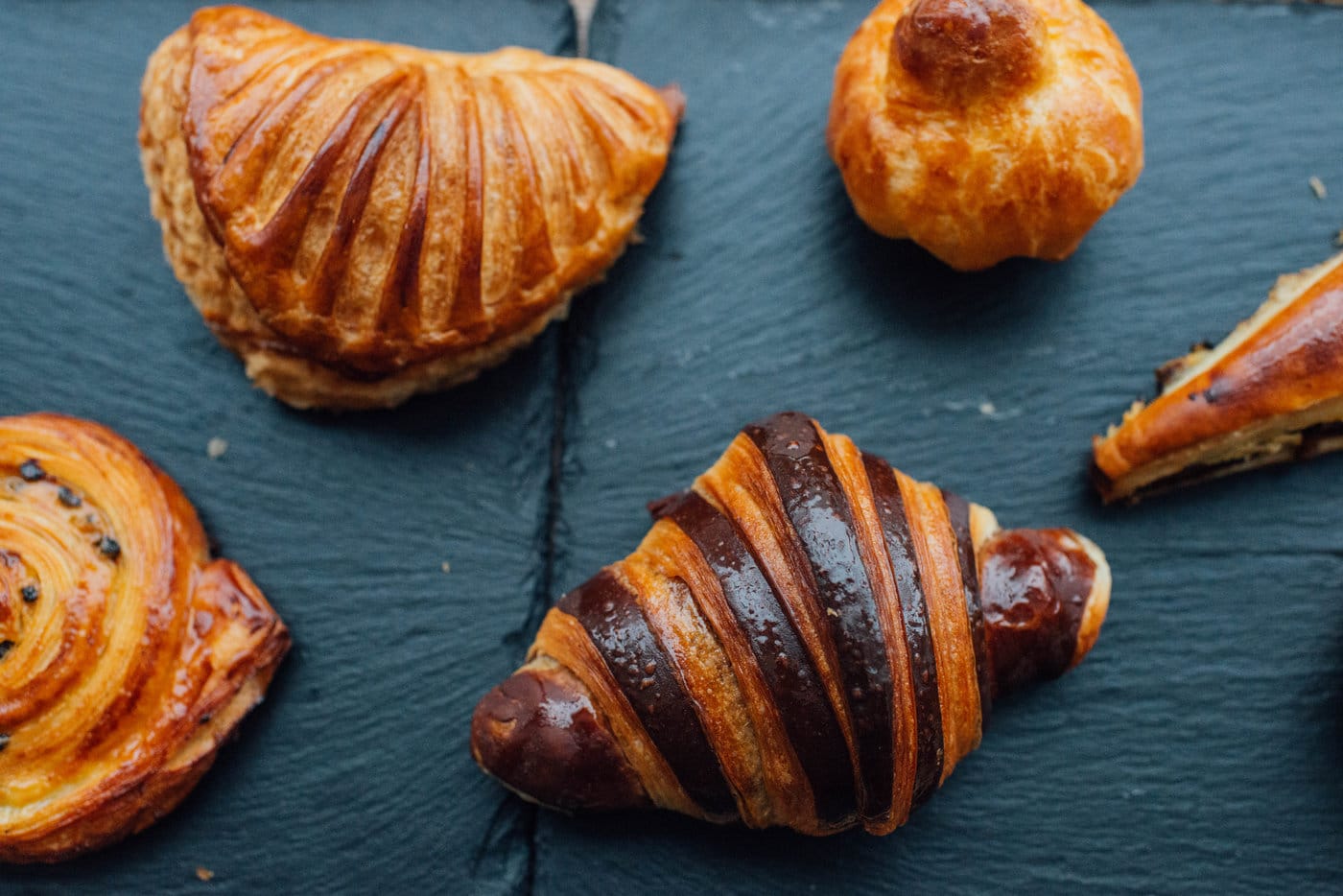 The artisanal bakers at this address offer many varieties of breads, pastries and other gourmet delights. Here, the croissant is a staple and is among the best in Montreal; impeccable puff pastry, made with lots of butter and lots of love. The small spaces of this business are always crowded and welcome its customers in a very warm and comforting atmosphere. Photos Alison Slattery
418 Rue Rachel Est
Montréal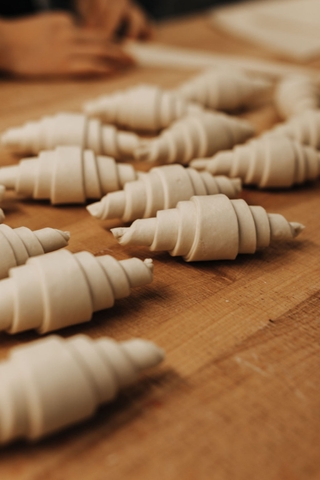 Located in Villeray, at the intersection of De Castelnau and Drolet, Le Pain dans les Voiles opened its doors in the fall of 2013. It had already acquired a good reputation with its first address in Saint-Hilaire and was an almost immediate success upon opening. Here you can find very well-made products, from their baguette, sourdough and country bread, to their very good pastries with seasonal specials. A must try! Photos by Alison Slattery
357 Rue de Castelnau Est
Montréal
La Petite Boulangerie
La Petite Boulangerie has been located on Fleury Street for over 20 years! In a charming and warm space, you can enjoy excellent breads, many delicacies, and one of the best croissants in town. This artisanal bakery in Ahuntsic offers products and service of unquestionable quality; fine products and true expertise await you at La Petite Boulangerie.  Photos La Petite Boulangerie
1412 Rue Fleury Est
Montréal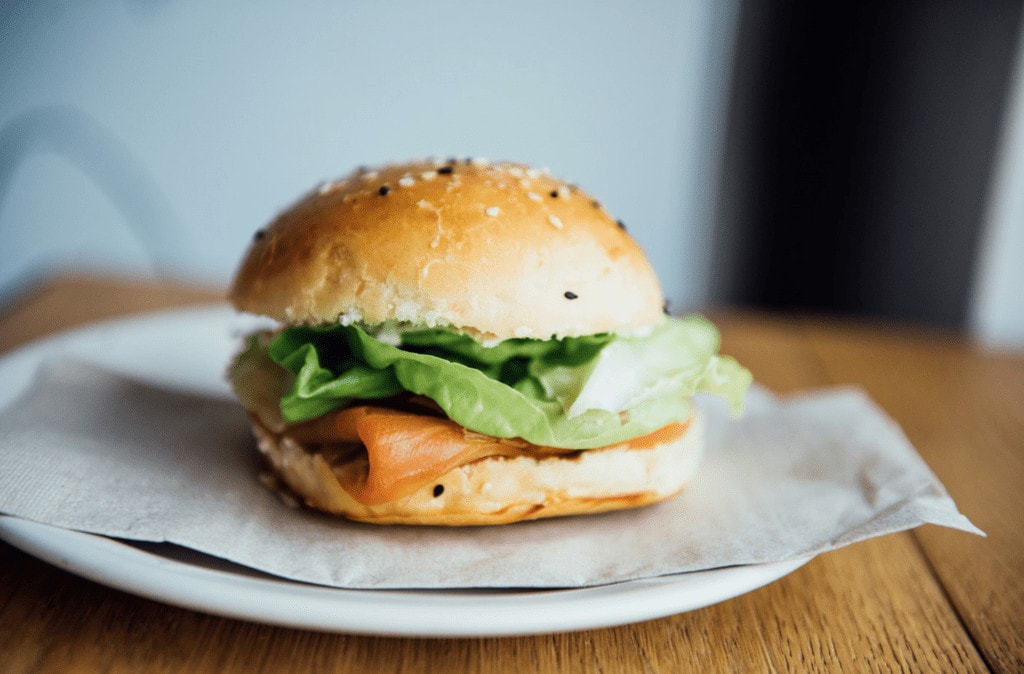 Automne Boulangerie is a small bakery that opened in October 2016 in the Rosemont-La Petite-Patrie neighbourhood and is well worth a visit! Here, they offer a nice selection of breads – including one of the best baguettes in Montreal – that pay homage to French baking, but also some specialties with Scandinavian and Californian influences. There are pastries, including one of the best croissants in the city, light seasonal fruit pies, sandwiches and weekly specials. We love how the house promotes simplicity and local ingredients in their products.  Photos Alison Slattery
6500 Avenue Christophe-Colomb
Montreal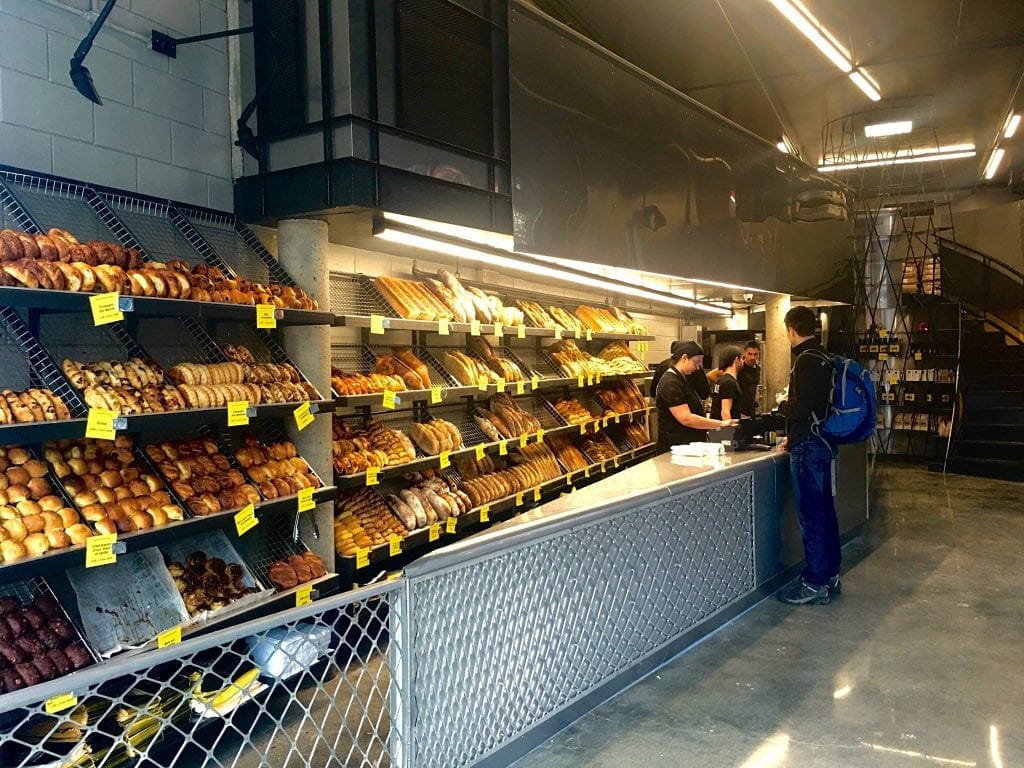 Although Guillaume Bakery began as a neighbourhood shop, it has quickly become one of the most popular bakeries in town. Among its 80 excellent homemade products, Guillaume offers Mediterranean breads – ciabattas, focaccia with Kalamata olives and others – apple buns, an excellent white square, and many other specialties. No wonder Guillaume Bakery supplies so many restaurants in Montreal! Photos Alison Slattery
5170 Boulevard Saint-Laurent
Montréal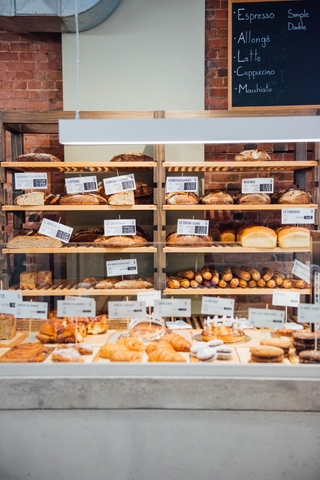 La Meunerie Urbaine opened in October 2017 in Notre-Dame-de-Grâce and offers delicious breads, including one of the best baguettes in town! The keywords of this bakery are freshness, nutrition and organic ingredients. This bakery has its own grain mill where they mill their own flour on site, which gives its products an incomparable freshness. We love this charming neighbourhood bakery. Photos Alison Slattery
6151 Avenue de Monkland
Montréal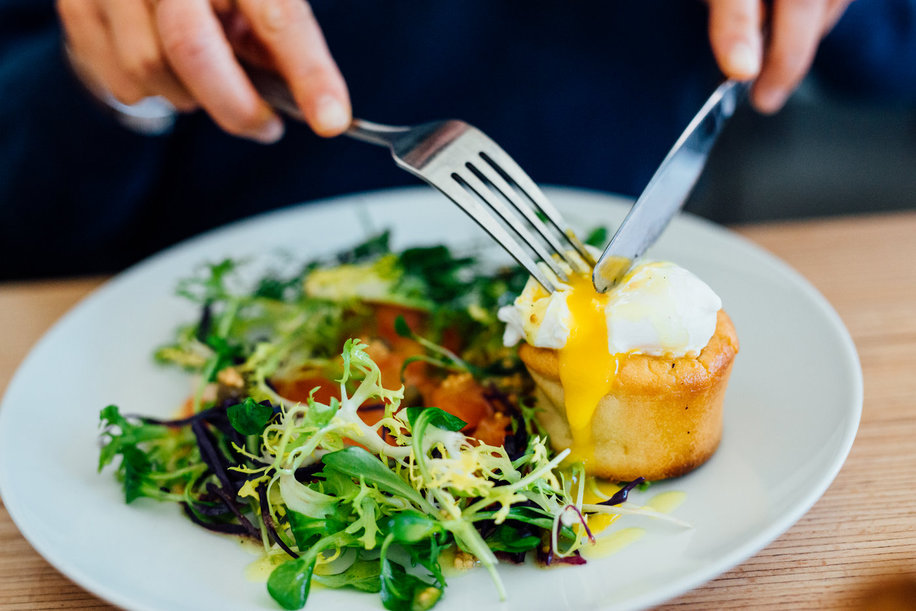 Open since December 2018, Fanfare is a beautiful bakery on Jarry Street east. The address offers excellent breads, made from local and organic flour. Delicious pastries and viennoiseries are also available at the counter, while a short menu of very good dishes is offered for breakfast or lunch. A beautiful and bright address to discover in Villeray! Photos Alison Slattery
751 Rue Jarry Est
Montréal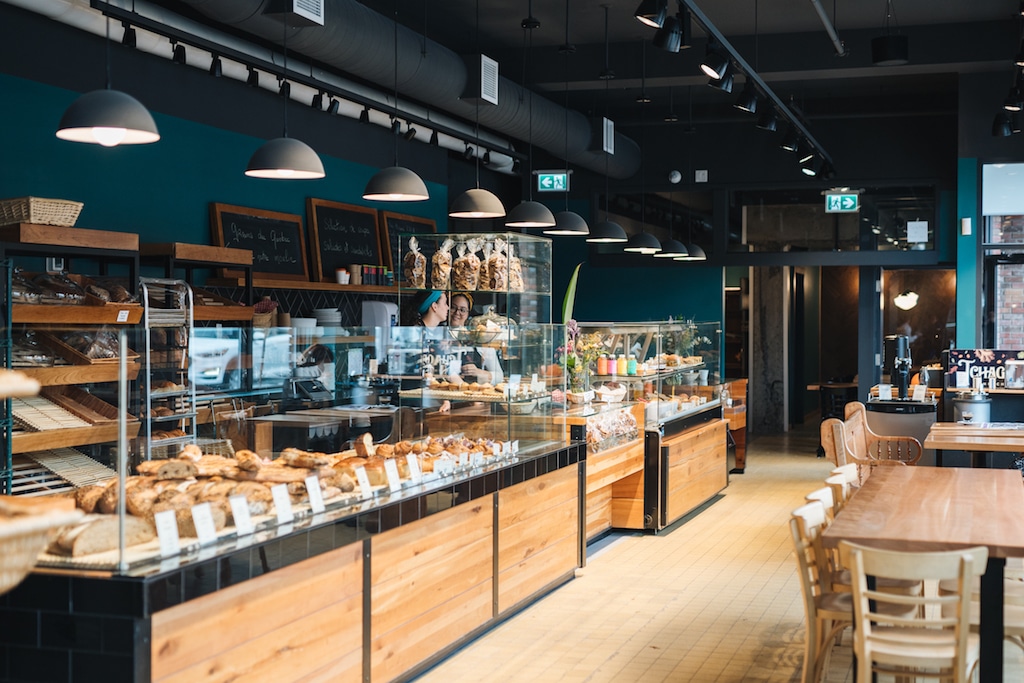 Located in the neighbourhood of Villeray, Boulangerie Jarry has made it its mission to bring a community together around bread that is as healthy as it is delicious, while promoting the work of local producers. On display are classic breads, but also more original creations, delicious pastries, as well as a few lunchtime options. Photo Boulangerie Jarry
380 Rue Jarry Est
Montréal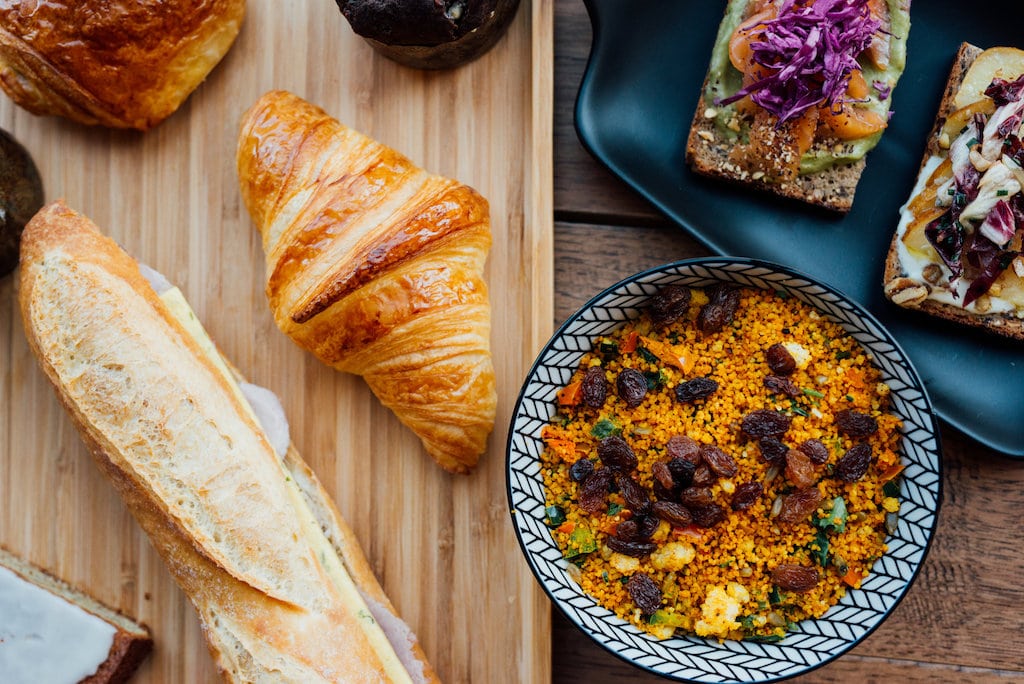 Le Toledo opened its doors last March in a space on Mont-Royal Avenue that had been abandoned for many years. The beautiful bakery offers quality bread, to be enjoyed on site or to bring home, in the heart of the Plateau Mont-Royal. Just a stone's throw from the Mont-Royal metro station, this new bakery has all the makings of being a favourite among bread lovers in the neighbourhood. Photos Alison Slattery
351 Avenue du Mont-Royal Est
Montréal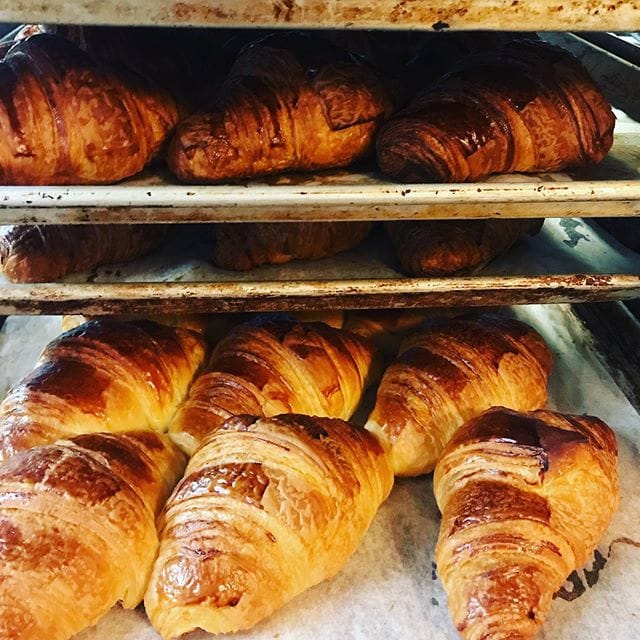 La Miche Dorée
La Miche Dorée on Bélanger in the Petite-Patrie is a family owned and operated bakery. After 30 years of experience in the field, Alberto Argueta decided to open his own bakery. It has been a real family affair ever since. Their main mission: to produce fresh, quality and ecological artisanal products. The health of their customers is important to them, and we confirm, everything here is a real delight! Photo Marie Stéphanie
937 Rue Bélanger
Montréal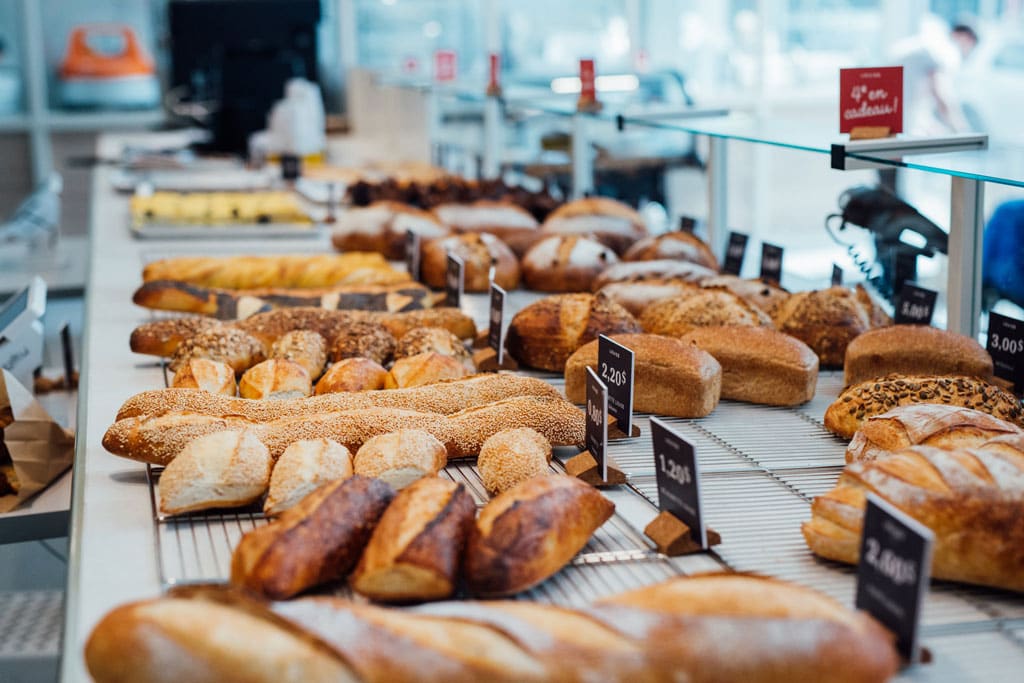 The concept of Boulangerie Louise is to be generous, accessible and welcoming. It opened its doors in March 2018 on St. Laurent Boulevard in Little Italy and prepares excellent fresh breads for its customers all day long! It is the head baker Romain Séguin, who previously worked in France and recently moved here, who adapts recipes from French classics for his Quebecois clientele.
6835 Boulevard Saint-Laurent
Montréal
P'tit Atelier Jarry
Le P'tit Atelier Jarry is located just a few steps from the metro. It's a great neighborhood bakery for those who live in Villeray, but really it's worth a visit no matter what neighborhood you live in. The bakery offers excellent pastries such as the almond chocolatine, but beyond that, it also offers an array of pastries as beautiful as they are good.
427 Rue Jarry Est
Montréal
See on map
4524 Boulevard Saint-Laurent Montréal H2T 1R4
195 Rue Young Montréal H3C 2E9
418 Rue Rachel Est Montréal H2J 2G7
357 Rue de Castelnau Est Montréal H2R 2C3
1412 Rue Fleury Est Montréal H2C 1R8
6500 Avenue Christophe-Colomb Montreal H2S 2G8
5170 Boulevard Saint-Laurent Montréal H2T 1R8
6151 Avenue de Monkland Montréal H4B 1G3
751 Rue Jarry Est Montréal H2P 1W3
380 Rue Jarry Est Montréal H2P 1T9
351 Avenue du Mont-Royal Est Montréal H2T 1R1
937 Rue Bélanger Montréal H2S 1G9
6835 Boulevard Saint-Laurent Montréal H2S 3C8
427 Rue Jarry Est Montréal H2P 1V2