Patati Patata in the Jean-Talon Market: Deluxe diner fare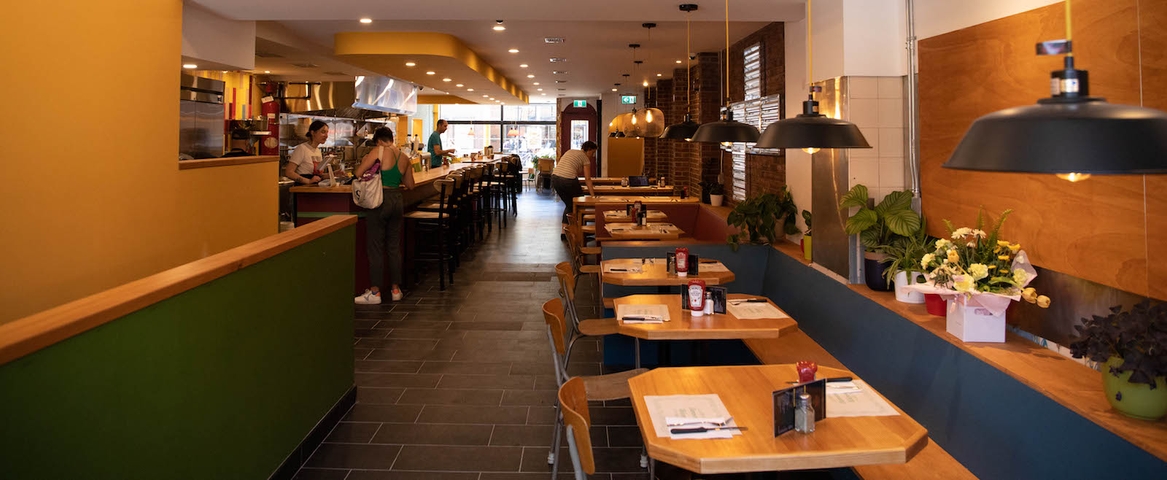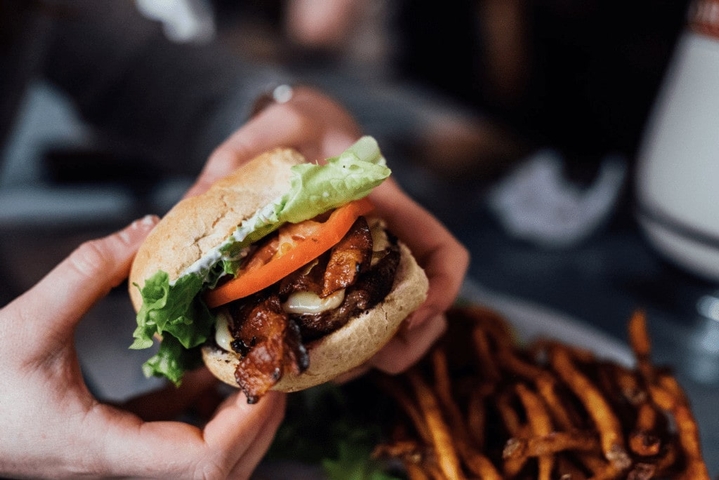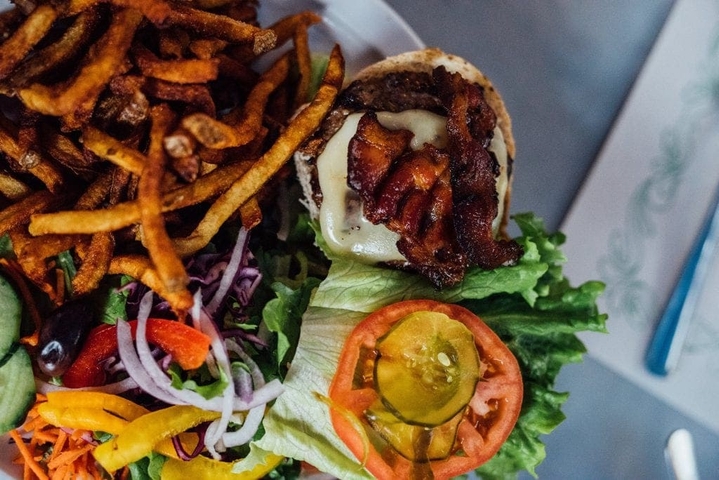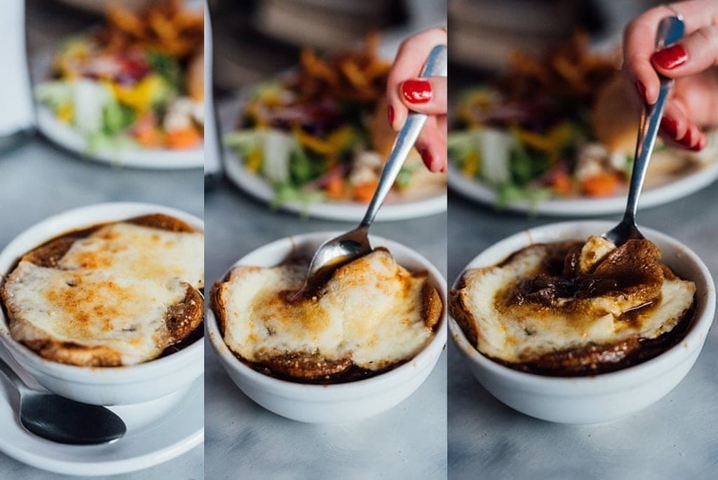 Patati Patata

Monday: 9:00 AM – 8:00 PM
Tuesday: 9:00 AM – 8:00 PM
Wednesday: 9:00 AM – 8:00 PM
Thursday: 9:00 AM – 10:00 PM
Friday: 9:00 AM – 10:00 PM
Saturday: 9:00 AM – 10:00 PM
Sunday: 9:00 AM – 8:00 PM


Owner(s) Luc Séguin,Yacine Messouci
Opened 2022

Accepts mastercard, visa, cash, debit
60 Seats
Accepts groups
The opening of Patati Patata in the Jean-Talon market took everyone by surprise. Indeed, the team admits that they did not promote their new address so that they could open at their own pace.
We're announcing it here officially: the owners of Patati Patata opened their new restaurant on May 16, 2022. Located north of their original address, this is great news for local lovers of their deluxe diner fare.
The same winning formula
Known for their mini-burgers, poutine, stellar fries, homemade soups, and much more, Patati Patata at the Jean-Talon Market will offer the exact same menu as at their Saint-Laurent location.
Speaking of familiarity, designer Julien Delannoy has incorporated a ceramic mural into the space, evoking the characteristic façade of the original address. However, the place is much bigger than the tiny "friterie deluxe" we all know and love. Its many seats and terrace overlooking the market welcome potato enthusiasts to sit and enjoy their signature dishes.
In the heart of the market
Luc Séguin and Yacine Messouci, the owners of the two restaurants, are experiencing their first opening. Both former cooks at the restaurant on Saint-Laurent Boulevard, they worked there for a long time before buying the business. They had been looking for a new location for a second location for a long time and jumped at the chance to open in the heart of the Jean-Talon Market. "We feel like we're joining a big family. Everyone is super welcoming and excited to see us come to the area. It's a great feeling," says Luc.
Whether it's for the love of the burger, the hot dog or the poutine, by curiosity, loyalty or simply because you deserve it, visit the magnificent fry shop that is Patati Patata at the Jean-Talon Market!
Written by Gabriel Belzile
Photography by Alison Slattery et Julien Delannoy