Where To Eat Montreal's Best Fried Chicken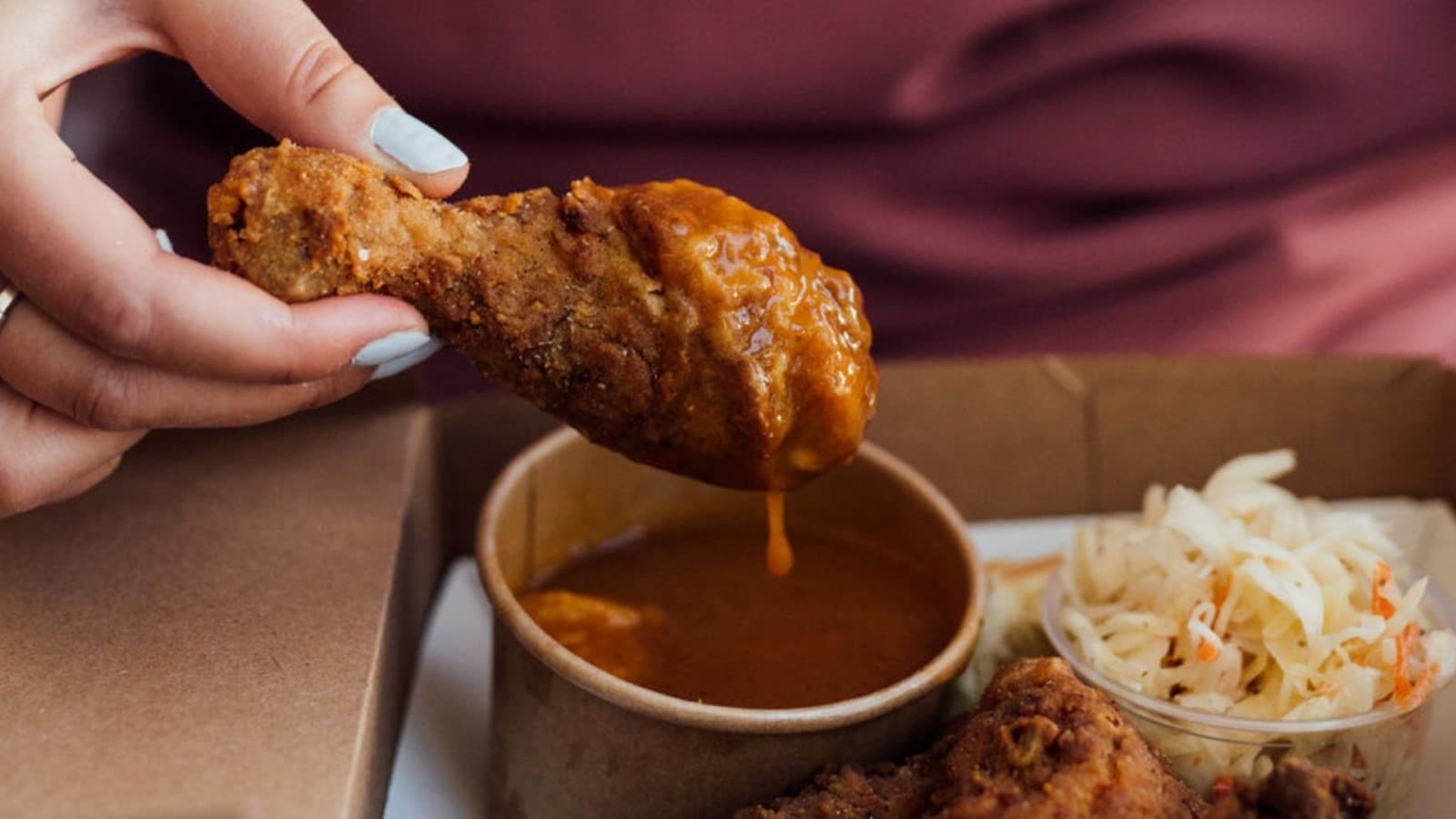 "I know everybody is a closet fried chicken lover!" Said Kimberly Lallouz at the opening of her restaurant, Bird Bar — we agree. We've been receiving non-stop requests for our picks of Montreal's best fried chicken. For those of you hungry for a piece of lightly dredged, perfectly seasoned, fried until golden-brown chicken, look no further. 
First, a bit of history: Fried chicken is deeply rooted in African-American culture. However, the true origins of the dish are unknown. In the U.S., fried chicken played a major role in the economic emancipation of the black community, particularly for women, at the turn of the Civil War. Recipes for fried chicken were passed down from generation to generation in African-American families, eventually leading to women, newly-freed from slavery, setting up kiosks in train stations. Legend has it that it was then possible to follow the migration of Black Americans north because of the chicken bones that ended up on the side of the tracks. These trains were even given the name "Chicken Bone Express". Fried chicken later became a Sunday staple frequently served after Mass, hence the evocative nickname Gospel Bird. More info here. 
As per usual, Montreal has plenty of great fried chicken offered in a range of styles. Below are our suggestions of where to get the best fried chicken in Montreal.
See on map
83 Rue Saint-Zotique East Montréal H2S 1K7
51 Rue Roy Est Montréal H2W 2S3
1800 Rue Notre-Dame Ouest Montréal H3J 1M5
6704 Rue Clark Montréal H2S 3E9
6290 Avenue Somerled Montréal H3X 2B6
3121 Rue Hochelaga Montréal H1W 1G3
281 Rue Bernard Ouest Montréal H2V 1T5
3625 Rue Wellington Montréal H4G 1T9
244 Rue Saint-Jacques Montréal H2Y 1L9
2343 Boulevard Rosemont Montréal H2G 1T8
9 Avenue Duluth Est Montréal H2W 1G7
1541 Avenue Van Horne Montréal H2V 1L4
917 Rue Rachel Est Montreal H2J 2J2
2660 Rue Beaubien Est Montréal H1Y 1G7