Caffè San Simeon: The charming family-run Italian café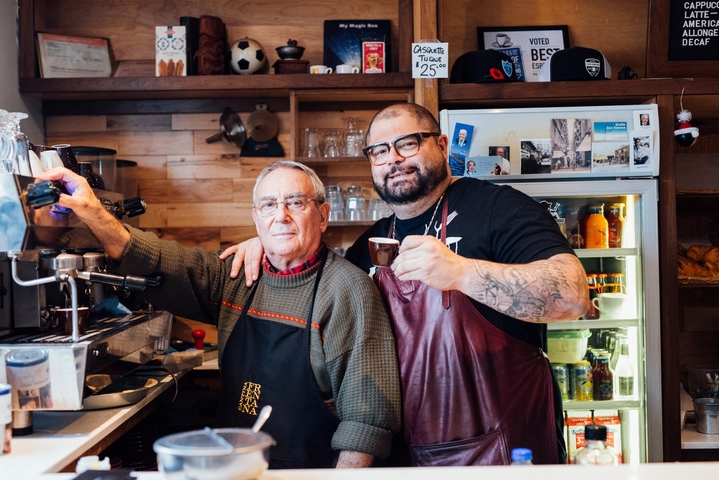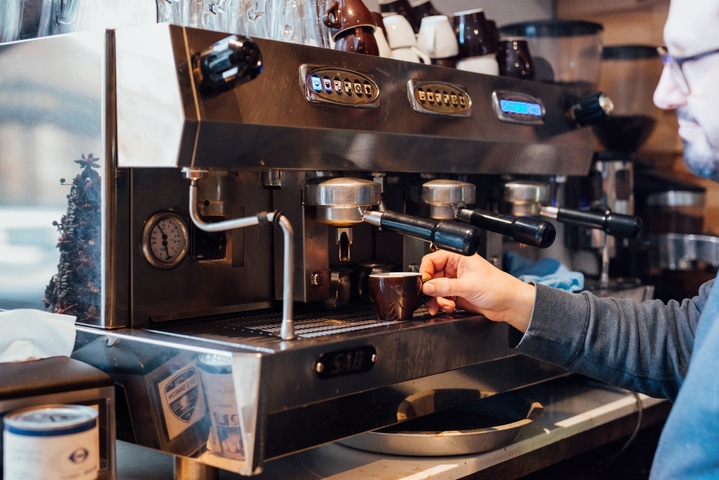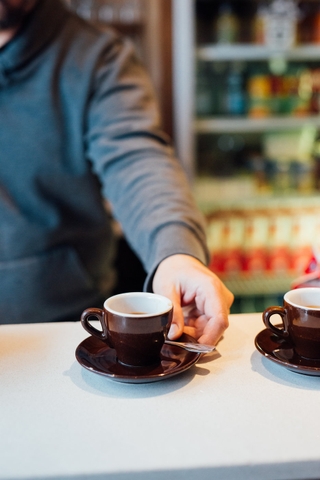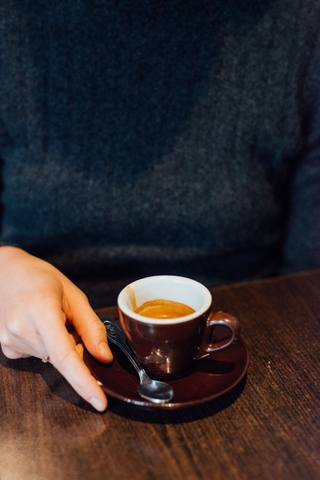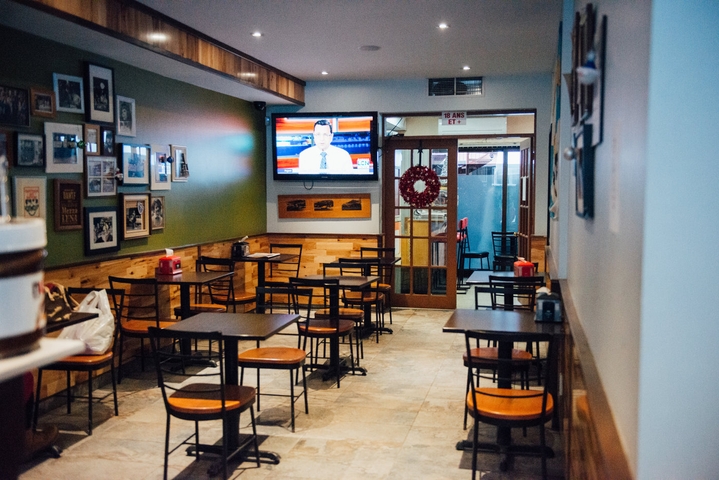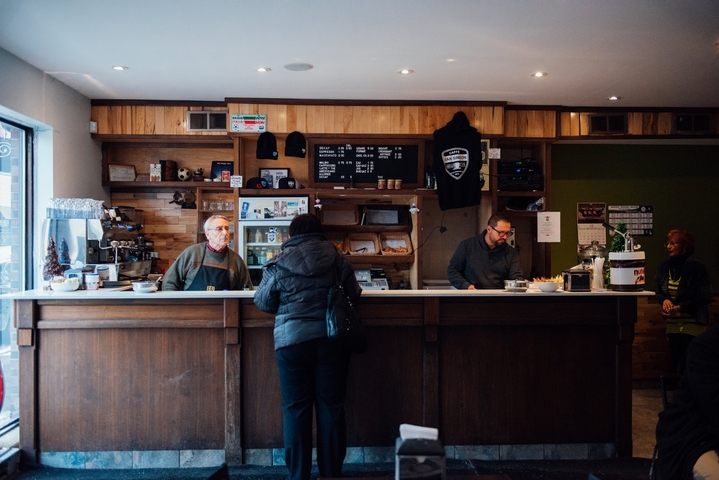 Caffè San Simeon

Monday: 6:00 AM – 8:00 PM
Tuesday: 6:00 AM – 8:00 PM
Wednesday: 6:00 AM – 8:00 PM
Thursday: 6:00 AM – 8:00 PM
Friday: 6:00 AM – 11:00 PM
Saturday: 6:00 AM – 11:00 PM
Sunday: 6:00 AM – 8:00 PM

Another café that we needs no introduction in Little Italy: Caffè San Simeon. Opened in 1979, the café was named after the Italian soccer club, since everyone knows that Italians have an undying love for soccer.
A social club
Caffè San Simeon is quite different from what it used to be. In the past, the establishment was a social club frequented only by men. When smoking was abolished indoors in Montreal, the café became a place where everyone was welcome at any time of the day.
Founded by Giovanni De Palma – nicknamed "baffoni" because of his large moustache – Caffè San Simeon is a true family business; something that is evident in every detail. Today, it is his son and grandson, Antonio and Nick De Palma, who are carrying the tradition forward.
Italy in all its simplicity
Caffè San Simeon owes its reputation to the consistency of its service and the quality of its coffee. The house has been using Fantini coffee for 35 years now. The choice is limited, but the quality is always there. On the menu, you'll find the three classics of Italian coffee: espresso, latte or cappuccino. Simple choices, but always executed properly, and to be enjoyed with a few cookies and pastries. On Saturdays, they also offer pizza al taglio for the hungriest.
Like any good Italian cafe, the address broadcasts all kinds of sports events and serves beer for the occasion.
Caffè San Simeon is rooted in the history of the neighbourhood and has kept it alive for over 40 years. "My favourite part is seeing the generations go by. Today I meet the grandchildren of grandparents who knew the café in its early days. We're like a big family," Nick says with great emotion.
Caffè San Simeon is one of the best Italian cafés in the city: a visit is necessary to understand a little more about the history of the neighbourhood!
Written by Inès Duguen
Photography by Alison Slattery