The Best BYOW restaurants in Montreal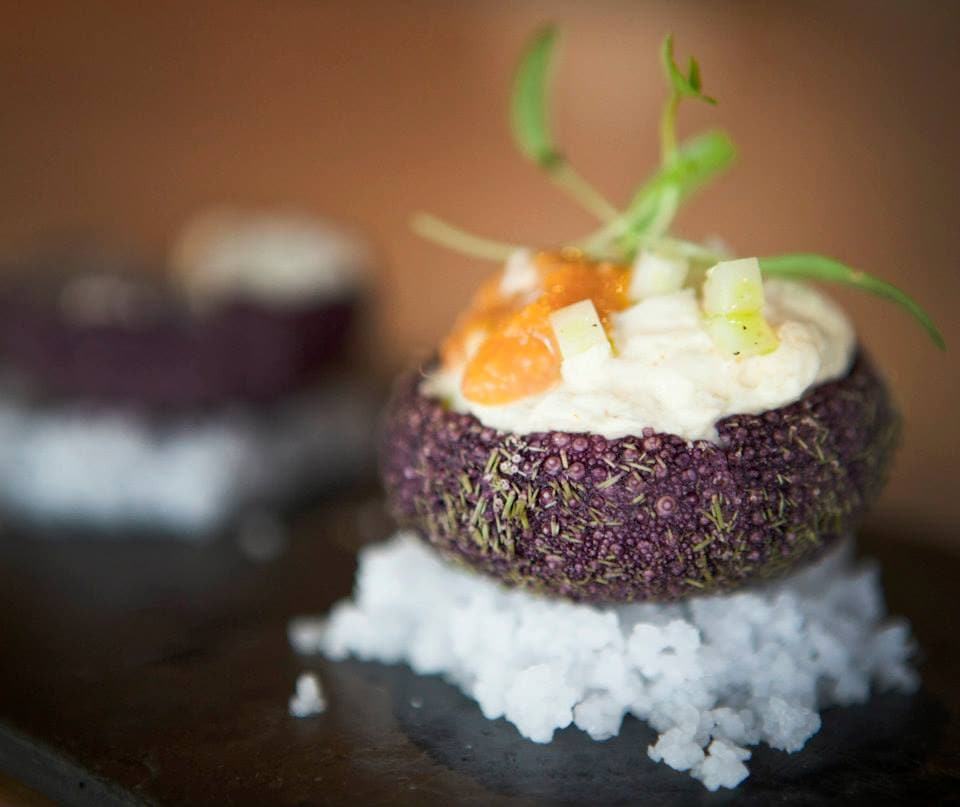 The level of popularity that the 'bring-your-own-wine' (BYOW or BYOB) formula has earned is in no way surprising. Considering the versatility, individual adaptability, and feeling of engagement that BYOW restaurants provide for their diners, it only makes sense! Whether you are working with a smaller budget, or just have an all-time favourite bottle of wine, spending an evening in a BYOW restaurant can make the overall dining experience just a little more comfortable.
The restaurants we suggest in this list are not just bring-your-own-wine concepts, we chose them because the food they serve is tasty, and the atmosphere is pleasant. All the factors are gathered to allow you to spend a pleasant moment as a couple, with family or friends, accompanied by a bottle of your favourite wines.
Bon appétit!
If you are a fan of the best BYOB restaurants in Montreal, we at Tastet have also prepared a list of BYOB restaurants with the best summer patios.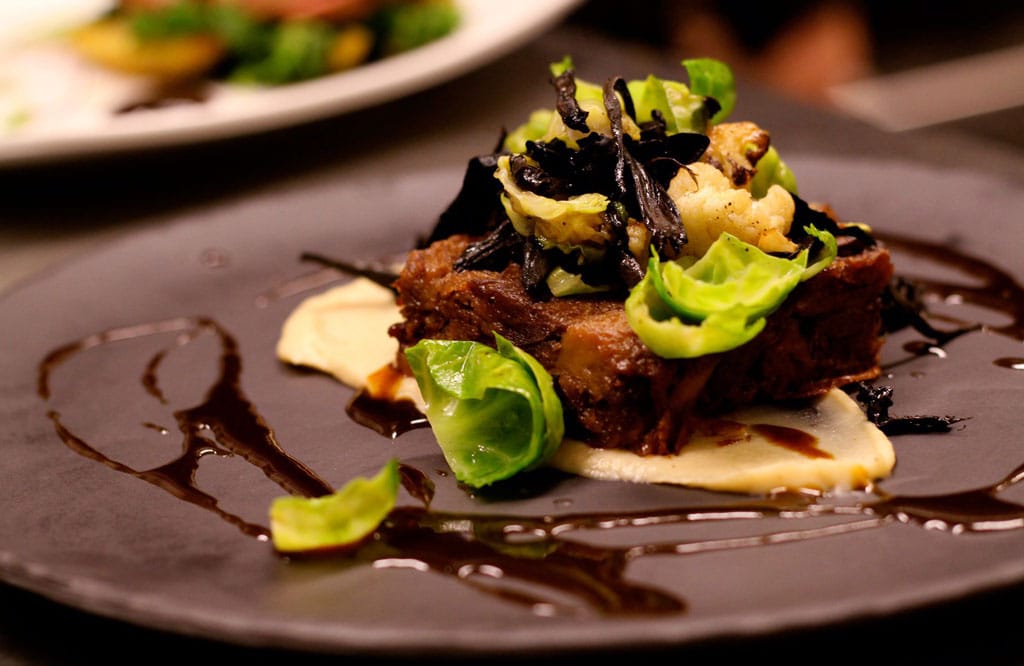 La Prunelle is an amazing BYOB restaurant on rue Duluth. The decor is pretty and elegant. In summer, all of the restaurant's windows open and the restaurant becomes filled with sunshine. The menu at La Prunelle is quite elaborate. As a starter, you'll  find tartar, a vegetarian dish, octopus, and blood sausage. As a main course, cod, duck breast, braised beef scoter, veal T-bone and veal sweetbread. There is also the possibility of having a tasting menu or group menu. If you have sweet tooth, there is also great dessert menu! The restaurant is open every evening, except Sundays, from 5:30 pm to 10:30 pm.
327 Avenue Duluth Est
Montréal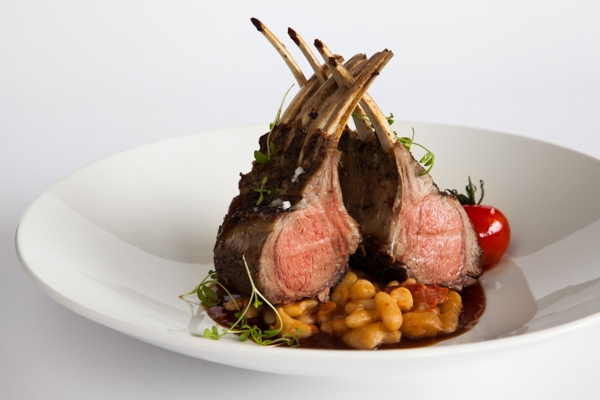 Tandem is definitely one of the best BYOB restaurants in Montreal, and one of our personal favourites! The establishment, which is located in the heart of the Villeray area, offers a French-inspired cuisine. At Tandem, you can enjoy original and tasty dishes in a welcoming and friendly atmosphere. Chef Pascal Turgeon and his team prepare dishes inspired by the flavours of the season. His wife Ericka Soleilhac and her team take care of the dining room, providing generous and high quality service. Open Tuesday to Saturday, except for special events and groups.
586 Rue Villeray
Montréal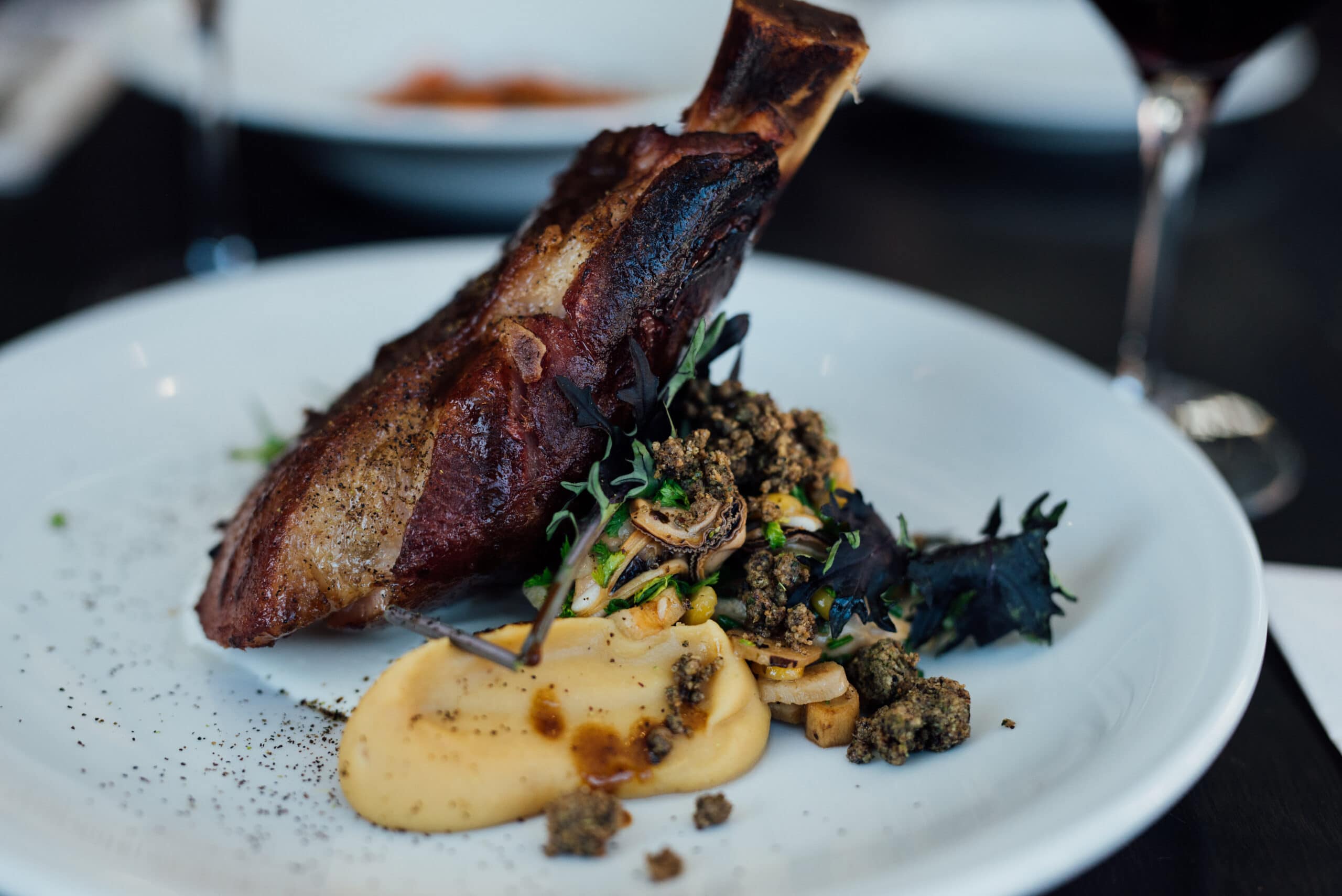 État-Major opened in October of 2013. Co-owner and chef, Nicolas Ficuciello and his team, are a crew that is dedicated to fulfilling your culinary wishes. They offer a seasonal and fresh market menu, served in the ambiance of a classic French Mediterranean bistro. However, the chef's Italian roots are certainly noticeable in the menu. Ficuciello's motto is "As long as you have fun cooking, you have fun eating", and it comes across in the dishes he serves. The service is welcoming and the atmosphere is festive. Open every evening from 5pm to 10pm.
4005 Rue Ontario Est
Montréal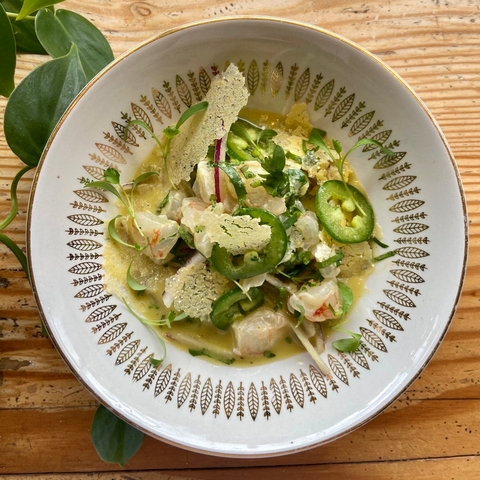 Les Canailles
Les Canailles is located in the Hochelaga-Maisonneuve district, and is a very pleasant spot with a warm and festive atmosphere. The house offers bistro style dishes with Mediterranean influences. On the gourmet side, you can enjoy tartar, foie gras, bavette, risotto, fish and ravioli.  The establishment also offers a pretty terrace in the summer – it is part of our list of the most beautiful BYOB patios in Montreal!
3854 Rue Ontario Est
Montréal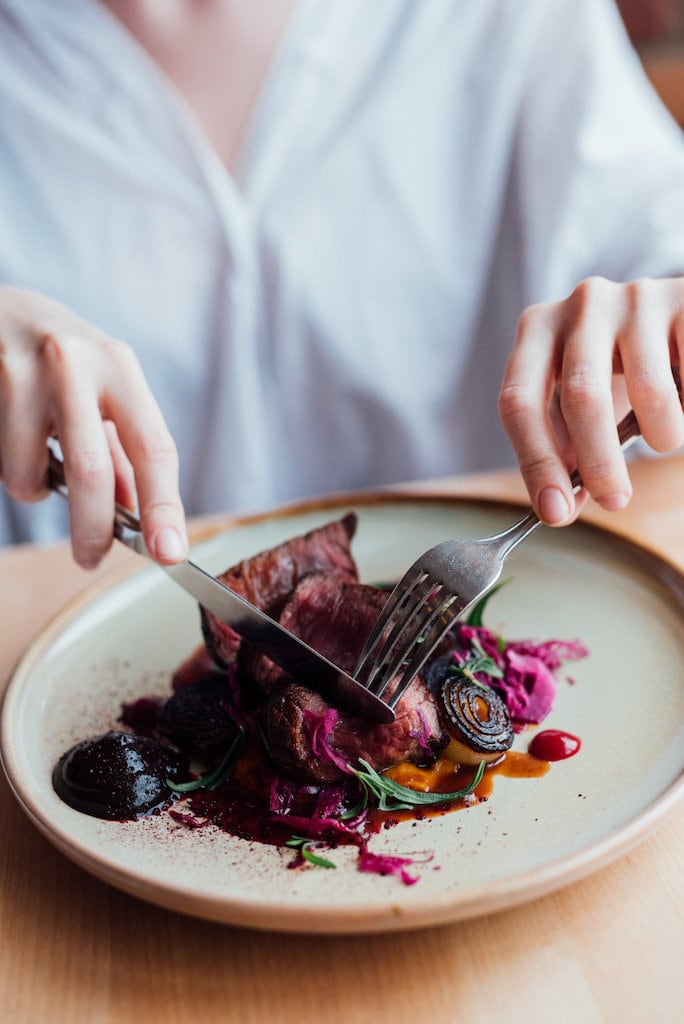 Ô Thym is a delicious Bring Your Own Wine restaurant on de Maisonneuve Boulevard East. It serves great Quebec classics, influenced by market cuisine. Open for 14 years now, Ô Thym has become one of the best Apportez Votre Vin restaurants in the city with a menu that evolves with the seasons. Behind the stove, Chef Noé elaborates a menu of delicious seasonal dishes from which he can't afford to remove certain must-haves, victims of their success. We taste some very nice pieces of meat, such as the Boileau deer with red fruits, the Alberta lamb sirloin or the 48-hour beef scoter steak.
1112 Boulevard de Maisonneuve Est
Montréal
Monsieur B
This small bistro on Villeneuve Street East in Plateau Mont-Royal, offers a contemporary cuisine. With about forty seats, the decor is simple, but the magnificent photos of the neighbourhood on the walls add charm to the environment. On the menu, you will find seafood, beef tartar, risotto and duck, among others great dishes. The house offers a seven-course tasting menu for $90.
371 Rue Villeneuve Est
Montréal
Pho Viet
Pho Viet is a small casual family restaurant, known for its delicious Vietnamese cuisine. The dishes in the house are prepared with love and simplicity and the owners are very charming. Open for decades, the address offers authentic and very tasty cuisine, including one of the best Phở soups in Montreal! The atmosphere is welcoming and warm; you'll feel welcome as soon as you step through the door.
1663 Rue Atateken
Montréal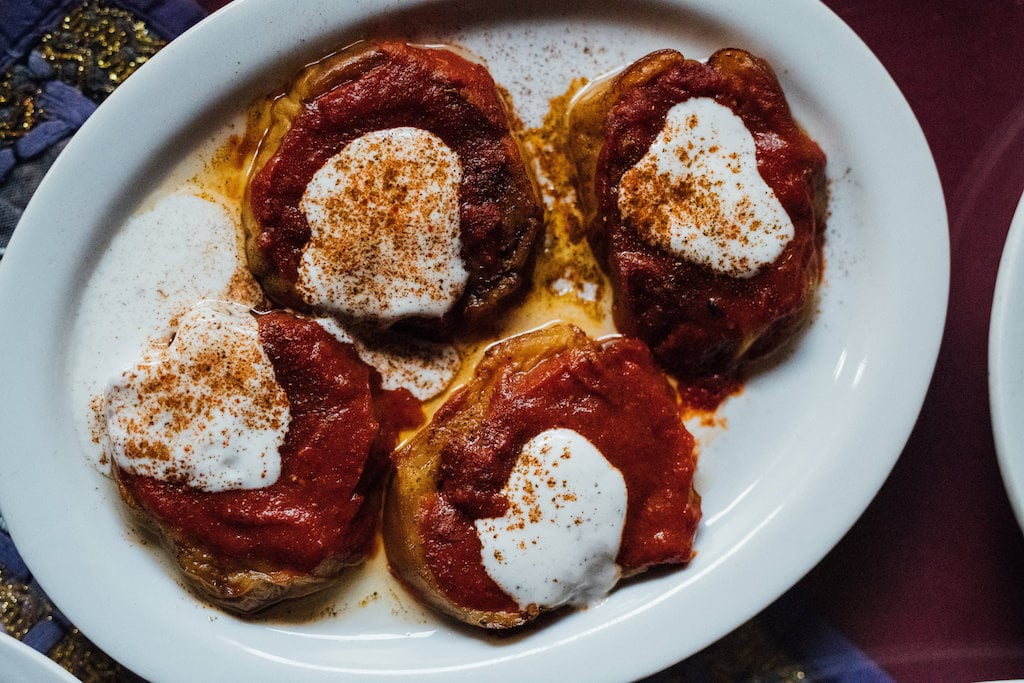 Khyber Pass is a friendly restaurant on Duluth Avenue, and it  is part of our list of the most beautiful terraces in Montreal! Here, you can eat comforting Afghan cuisine, with incredibly unique colours and spices. The portions are very generous and the prices are affordable. The restaurant is decorated with plants, carpets and colourful murals, adding to the comfortable environment. The address is unpretentious, always crowded, and one of the best bring your own wines in the city.
506 Avenue Duluth Est
Montréal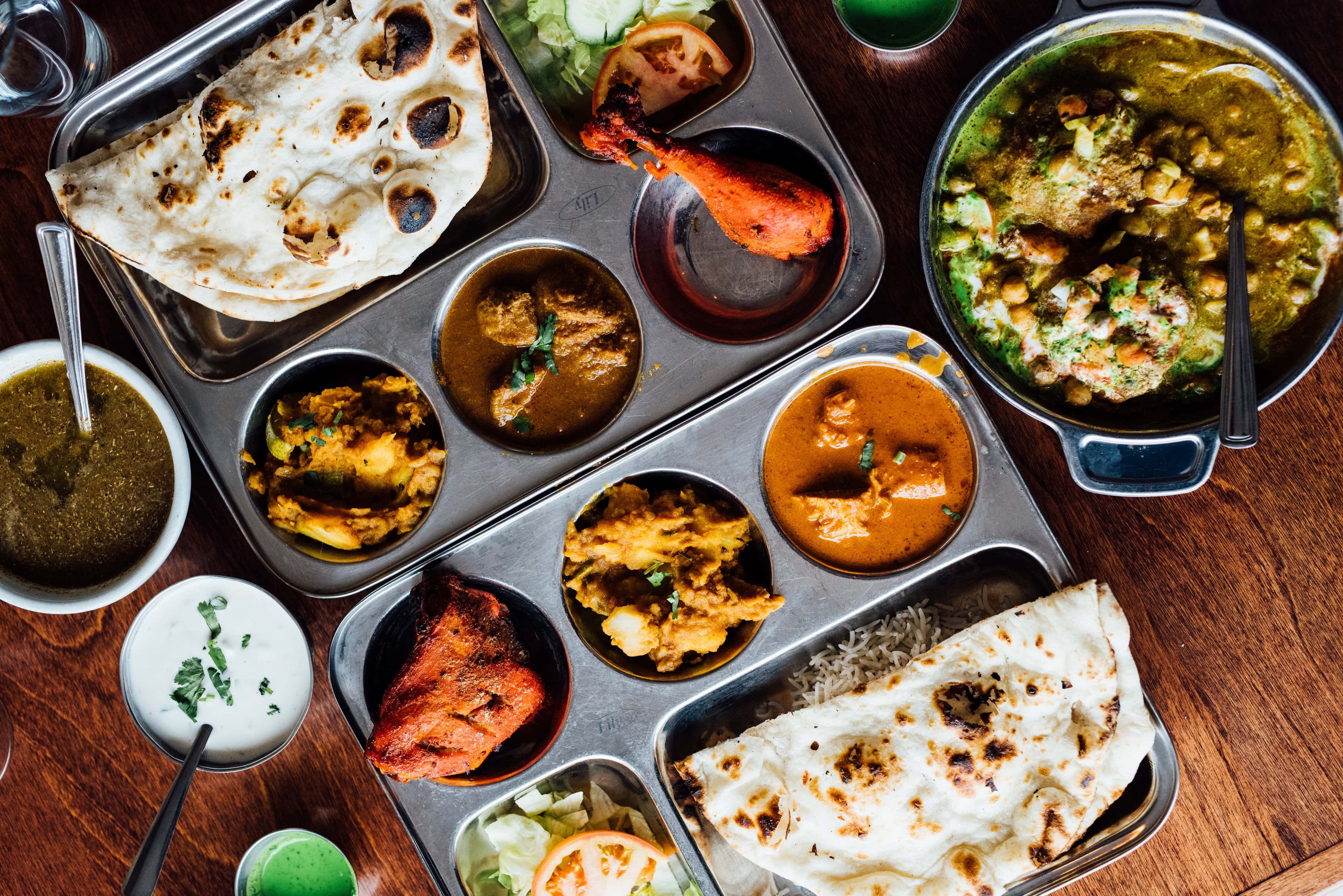 Not only is Chand Palace one of the best BYOBs in Montreal, but it's also one of the best Indian restaurants! We appreciate the place for its varied menu, and especially for its exceptional thalis. The menu offers many selections of dishes, and lots of vegetarian options. Save room for a Malay Ras if you can! Chand Palace is always a pleasant outing; the service is fast and the prices are very affordable. Open every evening of the week.
989 Rue Jean-Talon Ouest
Montréal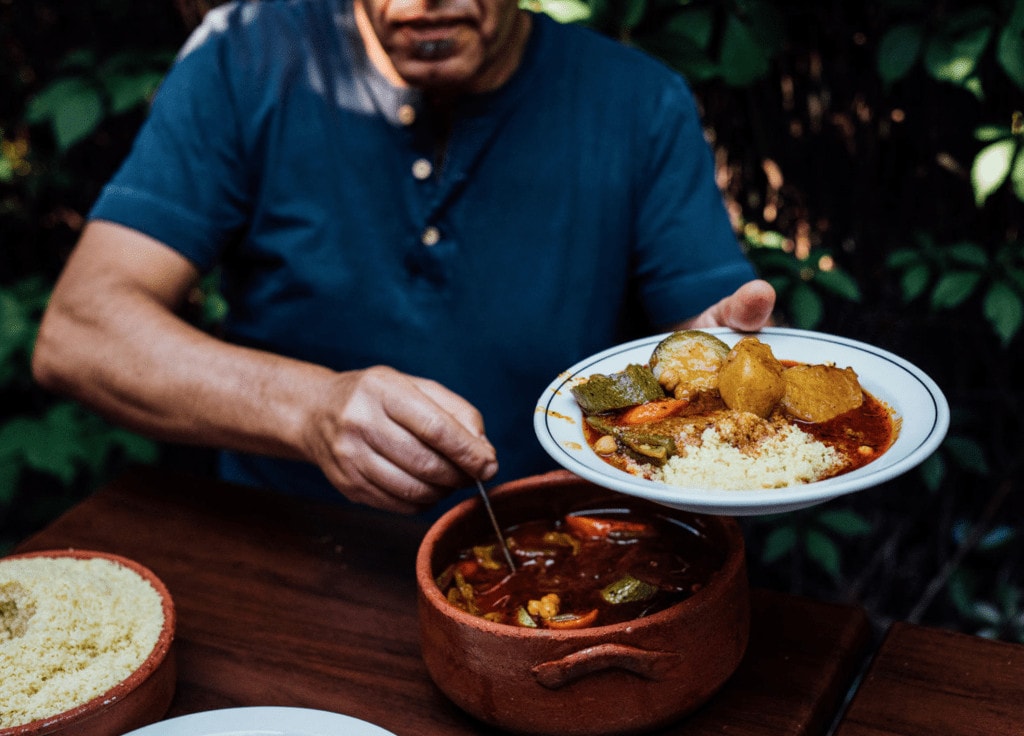 In the heart of the Plateau, owner Mohand welcomes you to his home to feast on fine North African cuisine. Here, you will taste traditional Berber dishes, and probably the best couscous in town! The menu features everything from lamb, chicken, merguez , salads, bricks and other delicacies. The smell of the restaurant will make you hungry as soon as you arrive, and the place offers one of the most beautiful terraces in the summer time. They are open from Tuesday to Sunday evening.
4697 Rue de Bullion
Montréal
Le P'tit Plateau
Le P'tit Plateau is a Bring Your Own Wine restaurant nestled on a quiet street in the Plateau Mont-Royal. The restaurant offers a menu with the flavors of France: typical dishes of the Hexagon like duck confit with foie gras au torchon, tartar, grilled duck breast or cassoulet. One feels here a great mastery of the techniques of cooking. We recommend the 8:30 p.m. service, where you can easily stay all evening. Reservations are required, several days in advance.
330 Rue Marie-Anne
Montréal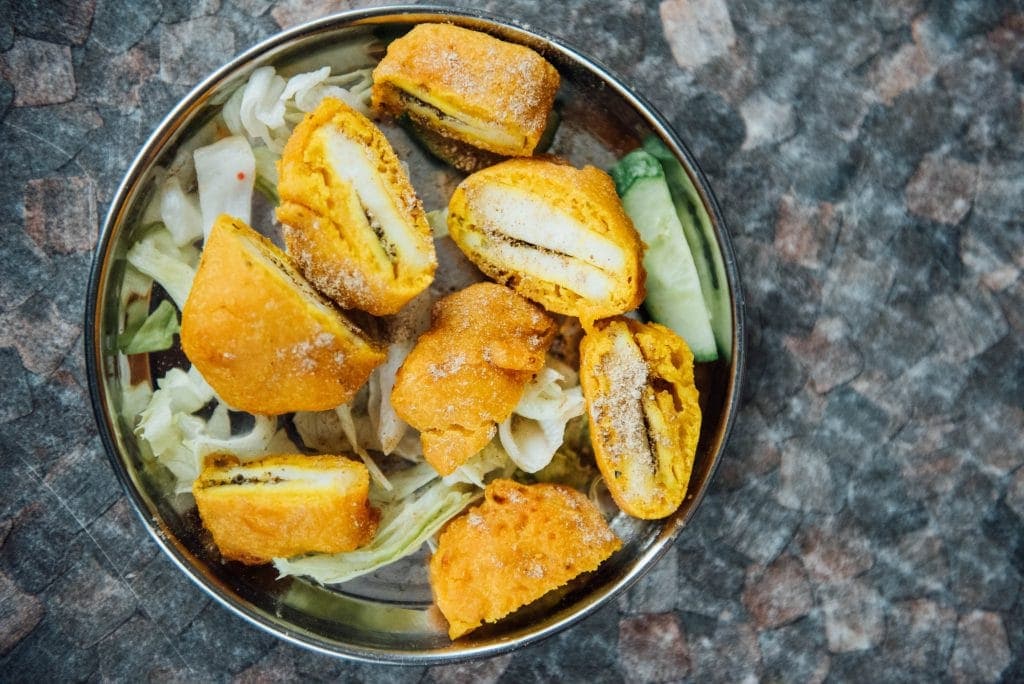 Bombay Mahal
Bombay Mahal is one of the best Indian restaurants in Montreal. At this restaurant, you will be transported to the Chef's home region through amazing flavours and specialty dishes. At Bombay Mahal, you can enjoy vegetarian dishes, an excellent butter chicken, lamb, seafood, tandoori, thalis and biryanis. The decor is minimal, but the plates are very tasty. In the heart of Parc-Extension, this address BYOB is really worth a visit!
1001 Rue Jean-Talon Ouest
Montréal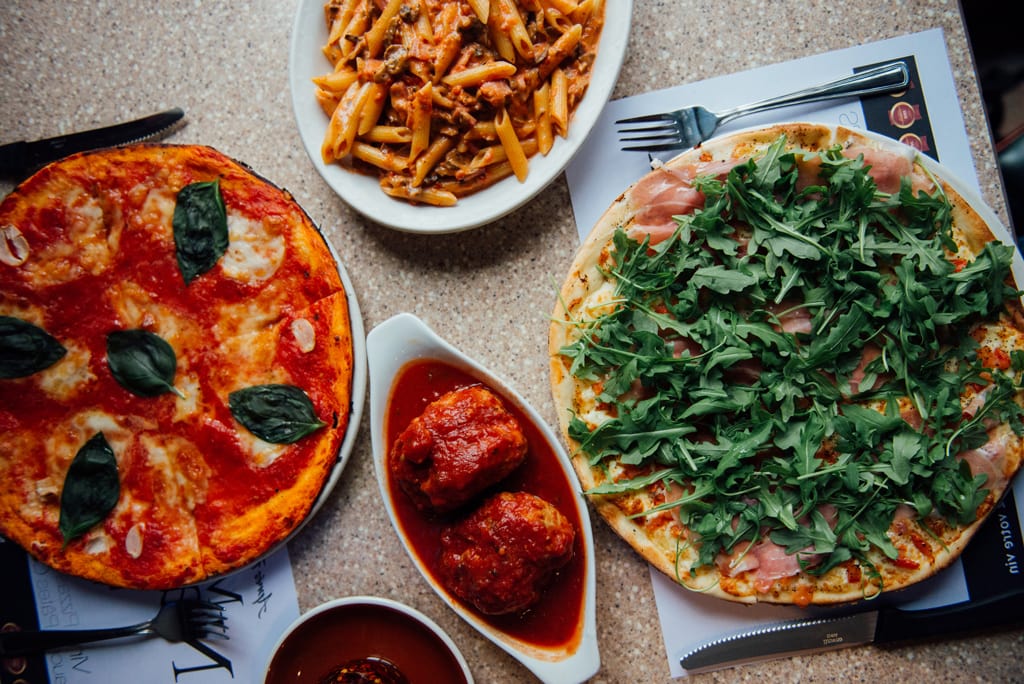 Pizzeria Napoletana
Nestled in Little Italy, Pizzeria Napoletana has been making Neapolitan pizzas for three generations! The restaurant is on our list of the best BYOB restaurants, as it offers good pizza with a fine and crispy crust, served with an amazing homemade tomato sauce. An ideal place to enjoy a pizza with a good glass of wine of your choice. We also recommend their sausages and meatballs.
189 Rue Dante
Montréal
La Rose des Sables
Located in the heart of the Rosemont-La Petite-Patrie district, La Rose des Sables offers great cuisine with Tunisian and Mediterranean influences. On the menu, you'll see delicious couscous, tagines, salads, and ojja. The house offers a table d'hôte (for about thirty dollars), which includes couscous (with lamb, chicken, merguez or vegetables) served with a chef's salad, brick, mint tea and dessert. We love the place for its tasty and comforting dishes.
1815 Rue Beaubien Est
Montréal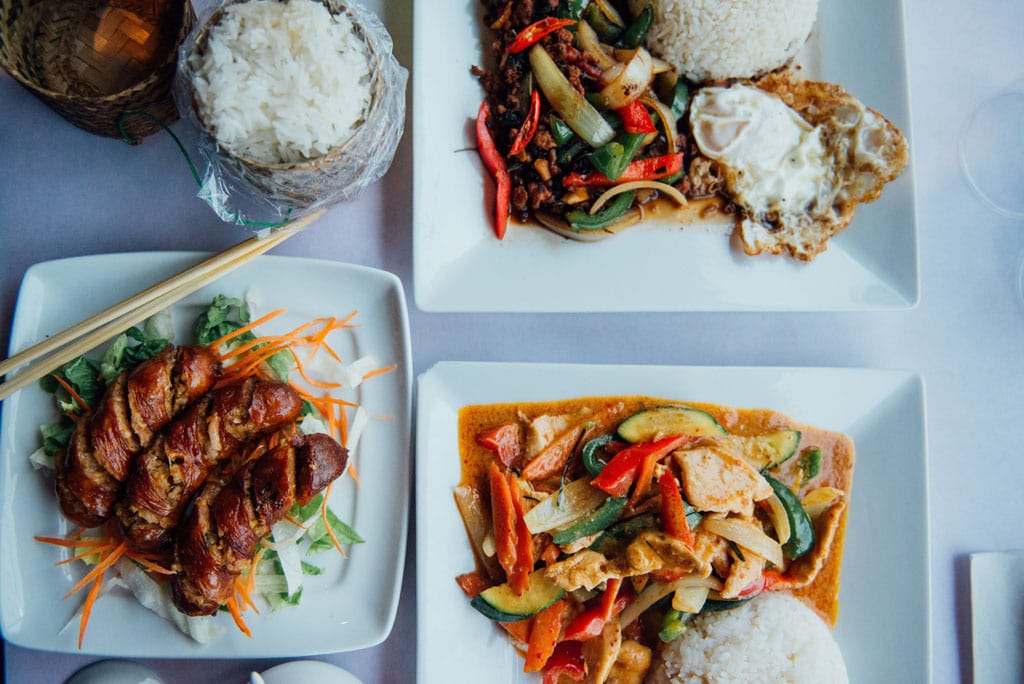 Opened in 2011, the small Thai Sep restaurant welcomes its guests in a simple and friendly setting to enjoy delicious Laotian and Thai dishes! Owner chef Anouxath Siyavong prepares the cuisine with the authentic flavours of his native countries, and the result is incredible. Note that in addition to being a very good BYOB, this place is also one of our favourite spots to eat beautiful, tasty and cheap food in Montreal!
1900 Rue Jean-Talon Est
Montréal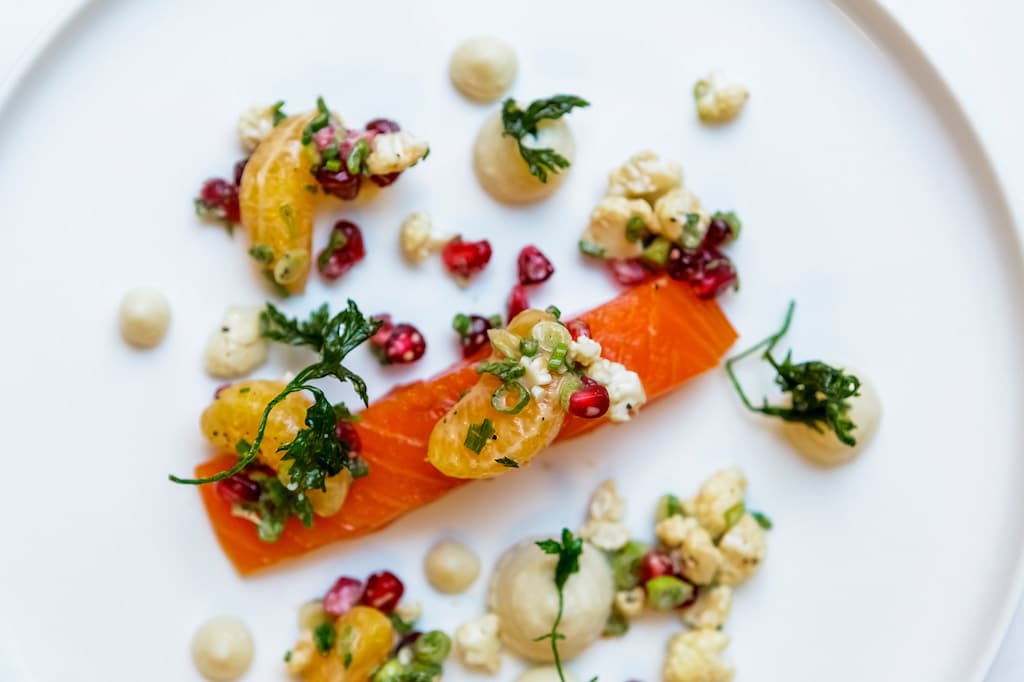 Le Millen
This charming little restaurant in Ahuntsic offers creative and affordable cuisine where one goes for a good time in good company! The chef's creations are also available a la carte, but we suggest selecting the tasting menu for a real experience. The Millen is a neighborhood restaurant, bring your wine as we like it!
1185 Rue Fleury Est
Montréal
327 Avenue Duluth Est Montréal H2W 1J1
586 Rue Villeray Montréal H2R 1H6
4005 Rue Ontario Est Montréal H1W 1S7
3854 Rue Ontario Est Montréal H1W 1S4
1112 Boulevard de Maisonneuve Est Montréal H2L 1Z5
371 Rue Villeneuve Est Montréal H2J 2L5
1663 Rue Atateken Montréal H2L 3L4
506 Avenue Duluth Est Montréal H2L 1A7
989 Rue Jean-Talon Ouest Montréal H3N 1S9
4697 Rue de Bullion Montréal H2T 1Y8
330 Rue Marie-Anne Montréal H2W 1B1
1001 Rue Jean-Talon Ouest Montréal H3N 1T2
189 Rue Dante Montréal H2S 1K1
1815 Rue Beaubien Est Montréal H2G 1L7
1900 Rue Jean-Talon Est Montréal H2E 1T6
1185 Rue Fleury Est Montréal H2C 1P9