Churros: The best ones in Montreal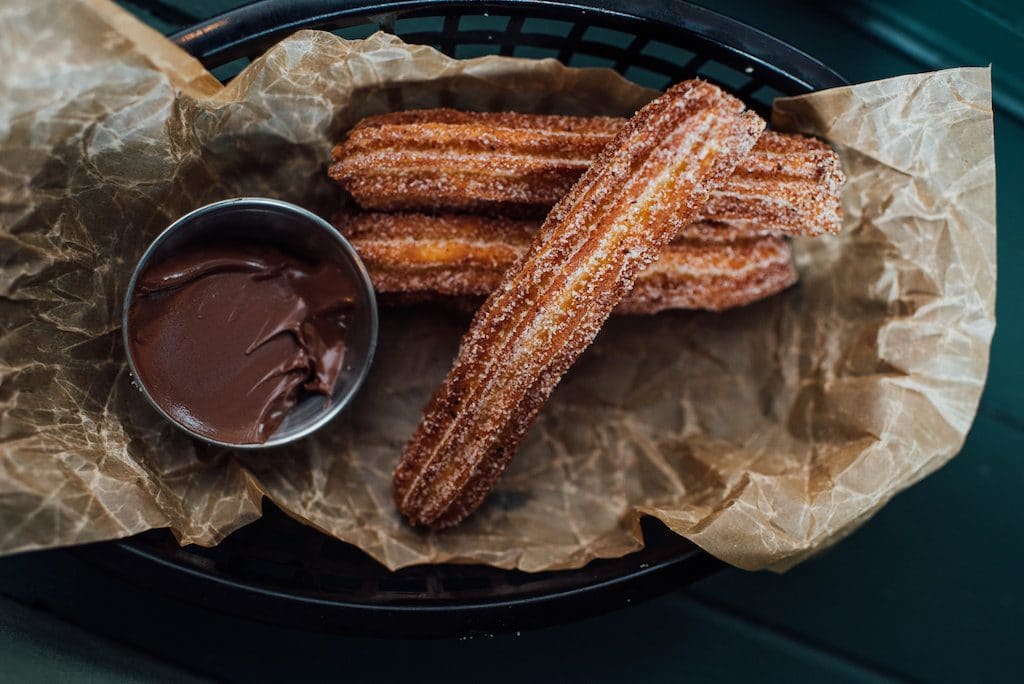 At Tastet, we are true fans of sweet treats and any occasion is a good one to enjoy something sweet. Having a sweet tooth also means spending hours wondering what you want to satisfy your cravings. One dessert that is always underestimated in our opinion is the churro, even though it is so irresistible.
What we would give to be able to fly to South America or Spain and savour an authentic churro. If you can't go there, we have prepared a list of places in Montreal where you can get one. They are probably as delicious as the ones you ate on your last trip.
History has it that it was the Spanish explorers who popularized this dessert all over the world, but especially in Latin America. And when the Spaniards returned to Europe with the cocoa, the churros were paired with the smooth chocolate made in Spain to create an unstoppable duo. Who originally invented the churro is not known for sure.
The combination of fried dough and sugar makes the churro so delicious that it doesn't matter if it's a typical Spanish churro or not. We're fans no matter what form it takes!
To satisfy your churro craving, here's a list of places on the island where they are abundant. Bon appétit!
Special mentions
Che Churros & Empanadas steps away from Jeanne-Mance park.
Mignon Churros & Nougat, in the Central foodcourt in Place des Arts.
See on map
232 Rue Jean-Talon Est Montréal H2R 1S7
1233 Avenue Lajoie Montréal H2V 1P2
1206 Avenue Union Montréal H3B 3A7
345 Rue Villeray Montréal H2R 1G8