Where to eat lunch on a Monday: A few suggestions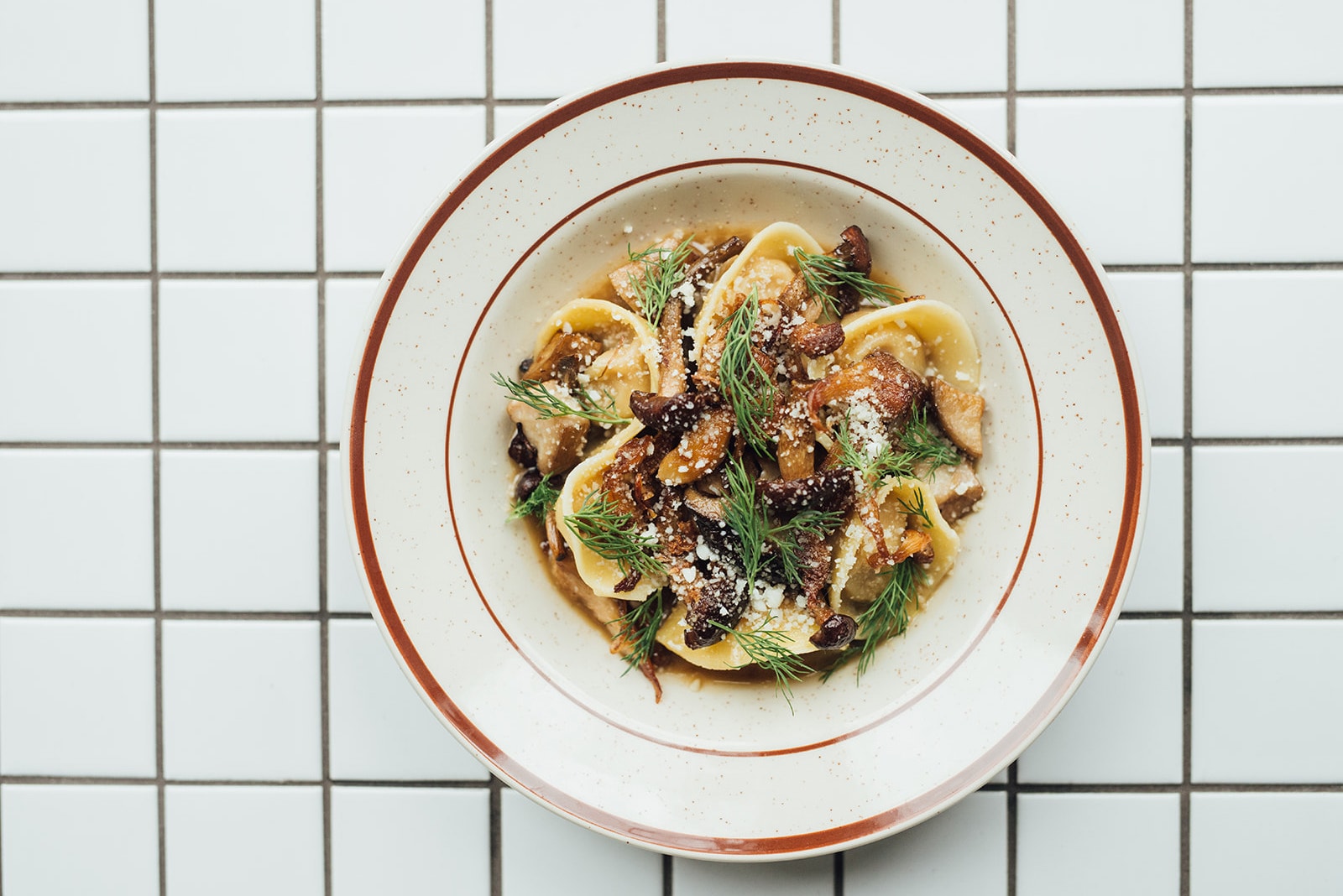 If there's one time slot where it's hard to arrange a business lunch or a lunch with friends, it's Monday at noon. It seems that almost every restaurant in Montreal takes a break on Monday at lunch time. While everyone needs a day off, we understand your frustration in finding a place to get good food.
Instead of wasting your time searching the internet and trying to find a restaurant that fits your schedule, we decided to save you some time! Although the pool of restaurants open on Mondays is not very large, there are more than you might think. So we've put together a little list of restaurants for your Monday lunches! There are as many affordable addresses like Venice as there are chic ones like Monarque.
Maybe you're looking for a place to lunch on another day of the week in Downtown? Check out our list of classic downtown lunches. Happy exploring!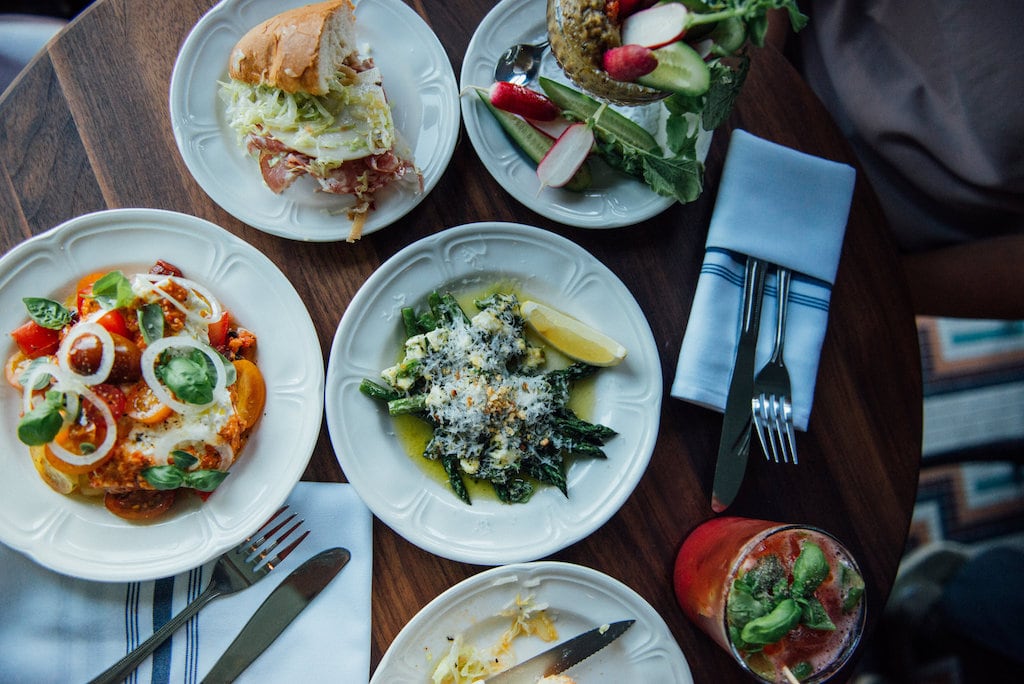 Caffe Un Po Di Piu opened its doors in Montreal's Old Port in the summer of 2018. Here, you can enjoy fresh, original, and very delicious Italian cuisine, all set in a beautifully manicured space. On the menu are delicious small plates to share, some seasonal salads, burrata, focaccia, market vegetables, charcuterie, beautiful meat dishes, and pizzas. The menu changes a little with the seasons, but there is a common thread that respects the tastes of the customers. The plates are fresh and original; we loved the burrata and the winter salad. Don't forget to save room for the desserts.
3 Rue de la Commune Est
Montréal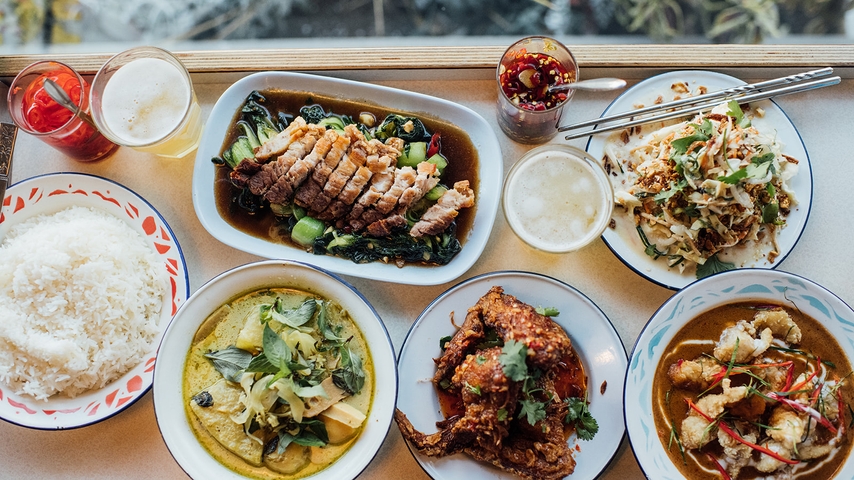 L'Épicerie Pumpui is a small resto-counter that opened in November 2017 on St-Zotique Street and offers a great menu with flavours from Thailand! The menu offered at Épicerie Pumpui offers mostly Thai dishes, but with influences from Southeast Asian cuisines. The items change a little each day, the base being always curries; served in soups, noodles, stir-fries, and more. Prices range from $3 to $35. The dishes are comforting, offer authentic tastes and are very tasty! To drink, there are different juices, sodas, Thai teas and coffees (very unique), and in summer they have an iced tea made with condensed milk.
83 Rue Saint-Zotique Est
Montréal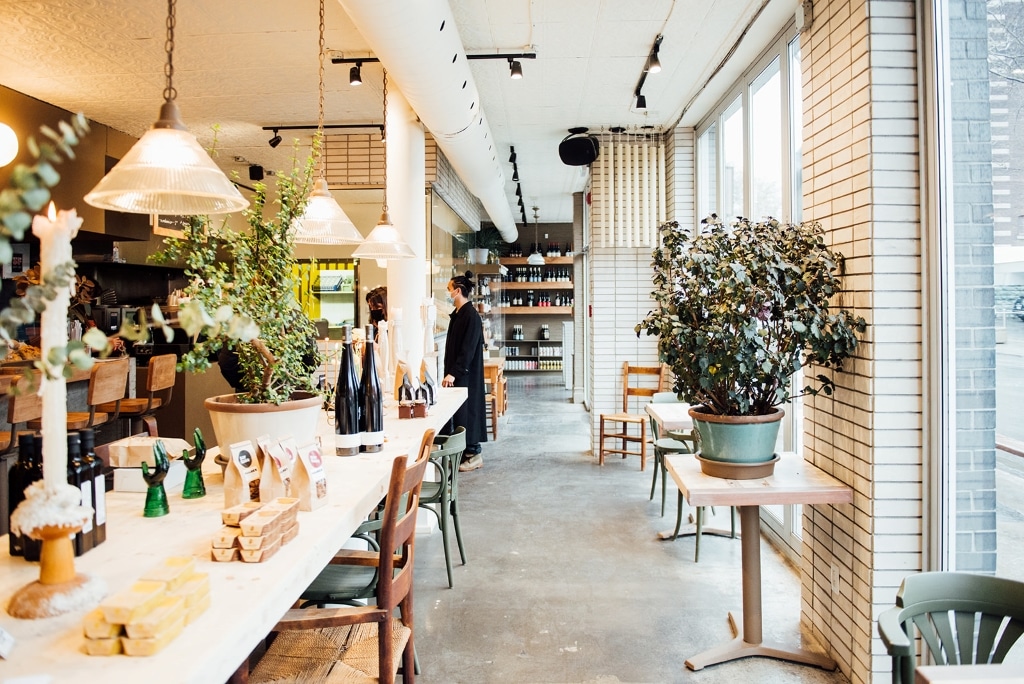 BarBara is a beautiful address that opened on Notre-Dame Street West in January 2020. The menu is signed by David Pellizari with a special emphasis on fresh pasta and other small Italian delicacies. During the day, they have focaccia, zeppoli, bombolini and other dishes to savour on the go that make us hungry just talking about them. The house has a wine cellar full of products selected by Catherine Draws; small producers from here and elsewhere whose products can be enjoyed without thirst.
4450 Rue Notre-Dame Ouest
Montréal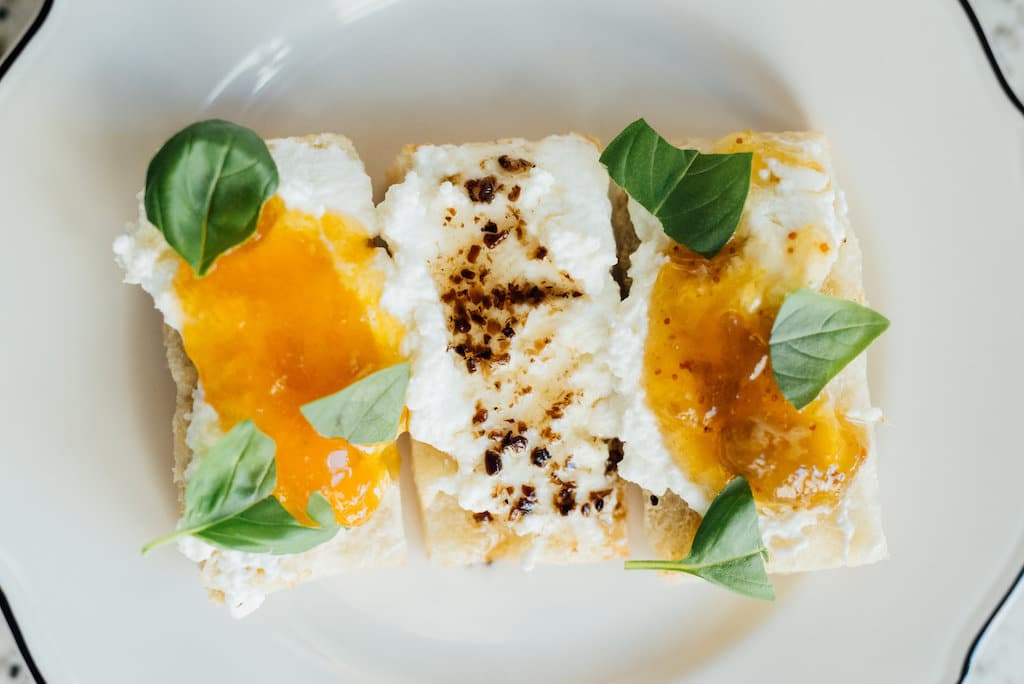 An Italian cafe-restaurant in Griffintown, Mano Cornuto has been very popular since it opened! Everyone here seems to know each other, and the atmosphere is very welcoming. Every day, the house prepares its own focaccias. These oven-baked flatbreads are offered with your choice of spread (truffle honey, fig or apricot jam) and ricotta cheese. The rest of the menu is designed to showcase excellent local and Italian products. There are a few fresh pasta dishes, colourful salads, two generous sandwiches (one of which is vegetarian), good pastries and plates of salami or crudo. For dessert, the kitchen offers a delicious doughnut that is a nice ending to any meal.
988 Rue Ottawa
Montréal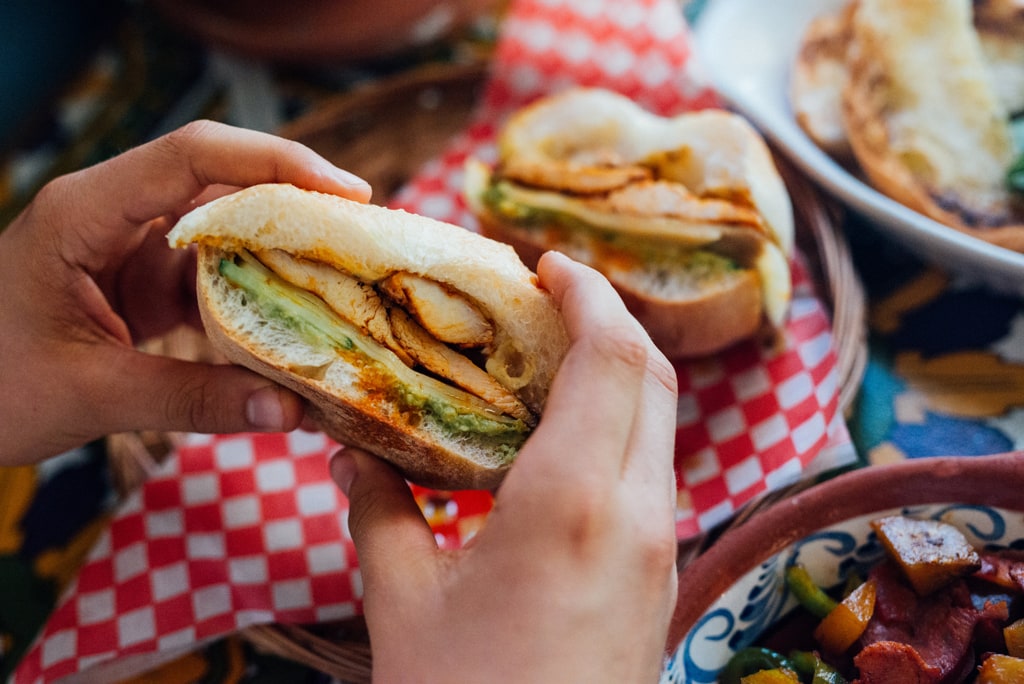 Located on Duluth Street, Chez José is a staple neighbourhood address. Over the years, the 25-year-old establishment has forged an identity that is both unique and shaped by the lives of its many regular customers. There are many options for sandwiches, breakfast plates, sweet and savoury crepes, soups, hearty salads and great smoothies. Each dish has its own story behind it, which makes the menu all the more interesting. Among our favorites is the Churrasco chicken sandwich; marinated chicken, guacamole, cheese, cucumber: perfect simplicity.
173 Avenue Duluth Est
Montréal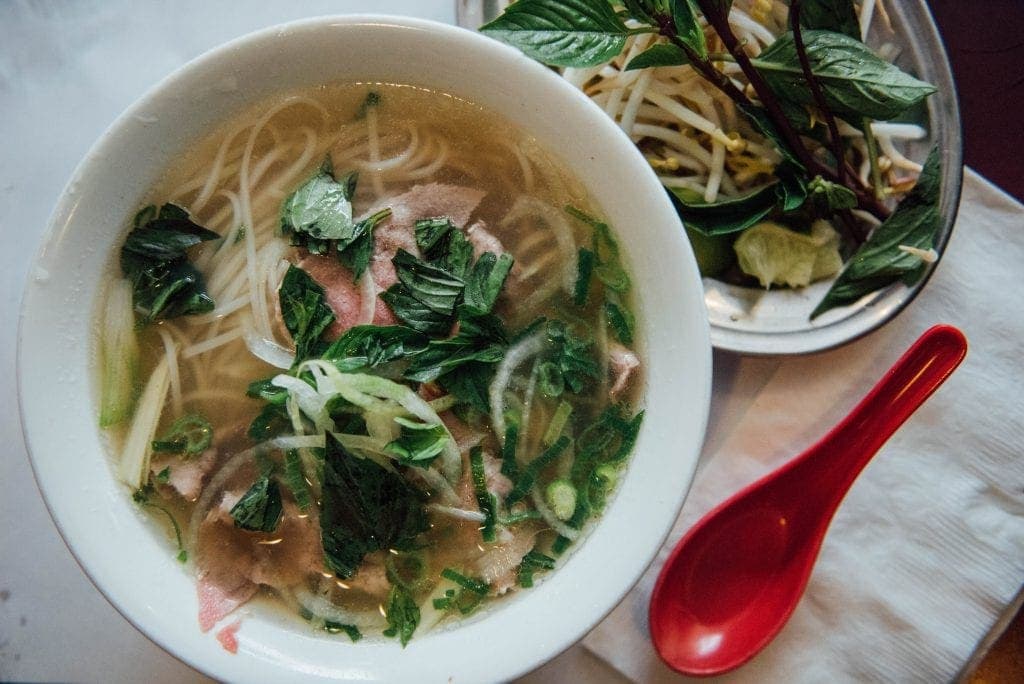 Pho Lien is a famous restaurant in the Côte-Des-Neiges neighbourhood: crowded from opening to closing, it offers one of the best pho soups in Montreal! When we come here, it's not to admire the decor, but most certainly to savour their very good Vietnamese menu! Ms. Lien is the one who developed the recipes for the establishment. There are six starters, including some salads, excellent imperial rolls and spring rolls with peanut sauce. The specialty of the house, however, is the phở soup. Phở soup, or Tonkinese soup, is the national dish of Vietnam that is most commonly eaten for breakfast, but can be enjoyed at any time of the day.
5703B Chemin de la Côte des Neiges
Montréal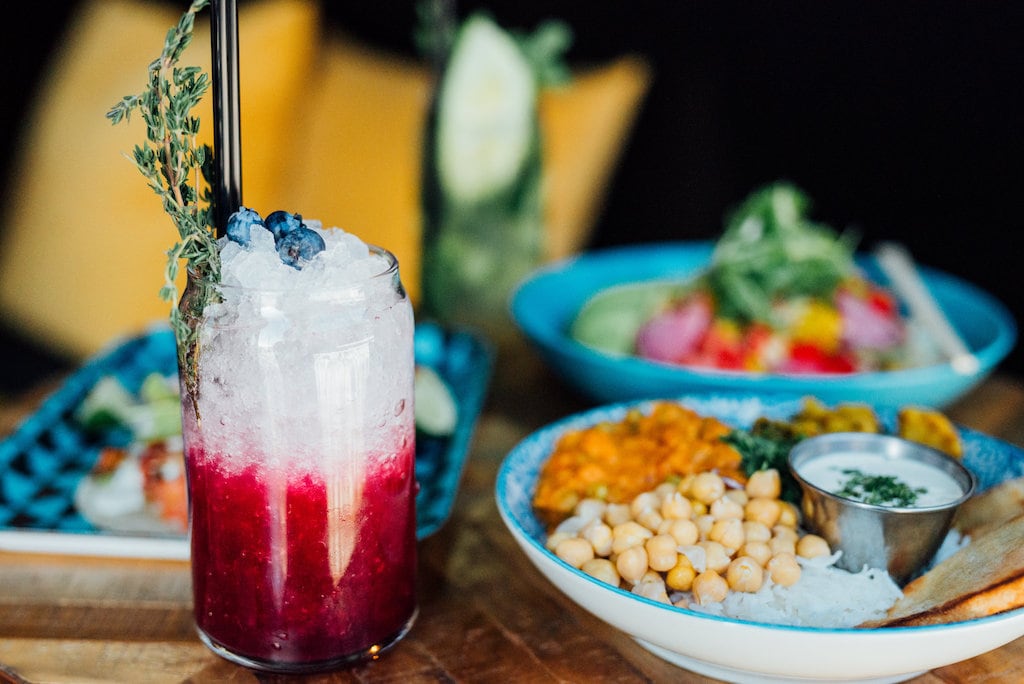 Venice MTL is a small restaurant with about 60 seats that opened its doors in Old Montreal. The concept of Venice MTL was to offer a place open during the day, in Old Montreal and downtown, offering healthy dishes, but especially very affordable. We're talking salads, tartines, soups, tacos, pizzas, poke bowls, and desserts. Gluten-free, vegetarian and lactose-free options are scattered throughout the menu, and everything is as the place says: beautiful, good and cheap. They may not be reinventing anything, but what they do is done well.
440 Rue Saint-François-Xavier
Montréal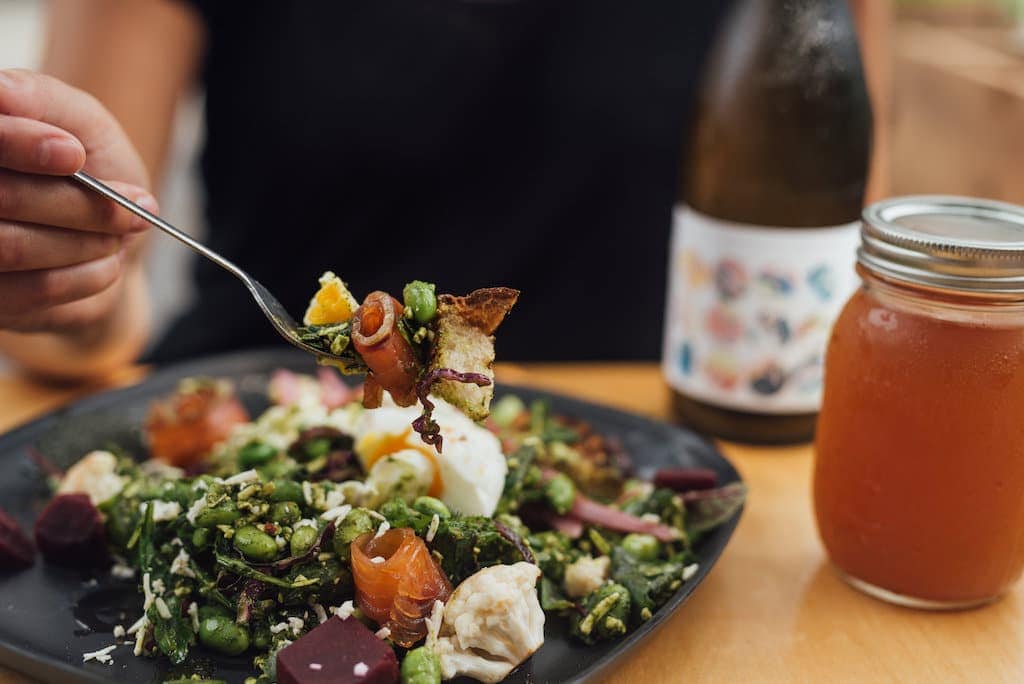 Well is an establishment on Wellington Street that opened in July 2017. The restaurant offers generous yet comforting cuisine in a friendly atmosphere. There are a dozen dishes on the menu including the deliciously decadent poutine with bacon or ham, egg sunny side up with pickles and the salmon and edamame gravlax – those Japanese peas – served with arugula and a poached egg. The bacon and ricotta pancakes is a customer favourite.
4567 Rue Wellington
Montréal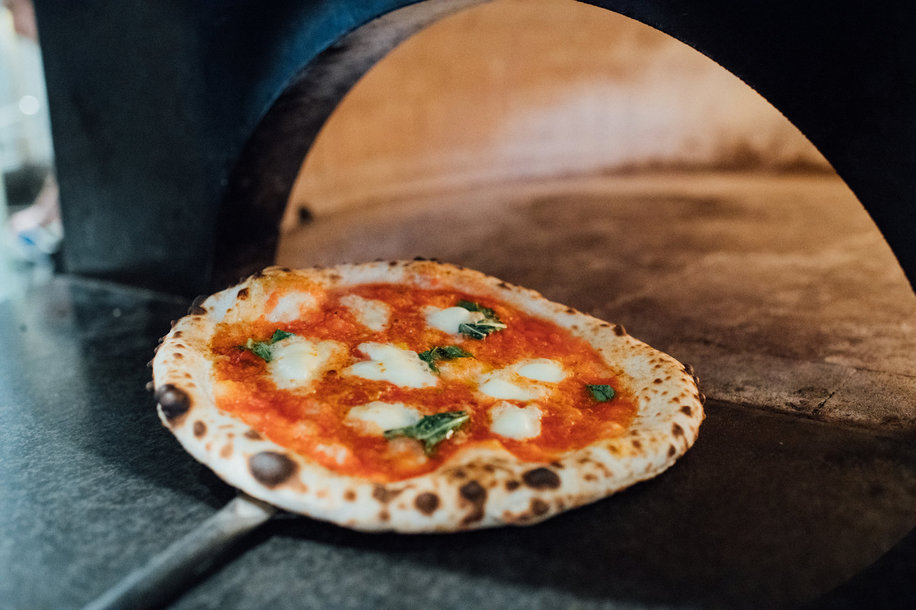 Pizzéria NO.900
With executive chef Mirko D'Agata at the helm, Pizzeria No.900 is a great place to stop for lunch or dinner. The pizzaiolos prepare quality pizzas, topped with fresh ingredients! In the summer, we particularly like the location on Bernard Avenue in Outremont. With a glass of wine or a spritz on their terrace, it's a perfect option for a quick lunch.
1248 Avenue Bernard
Montréal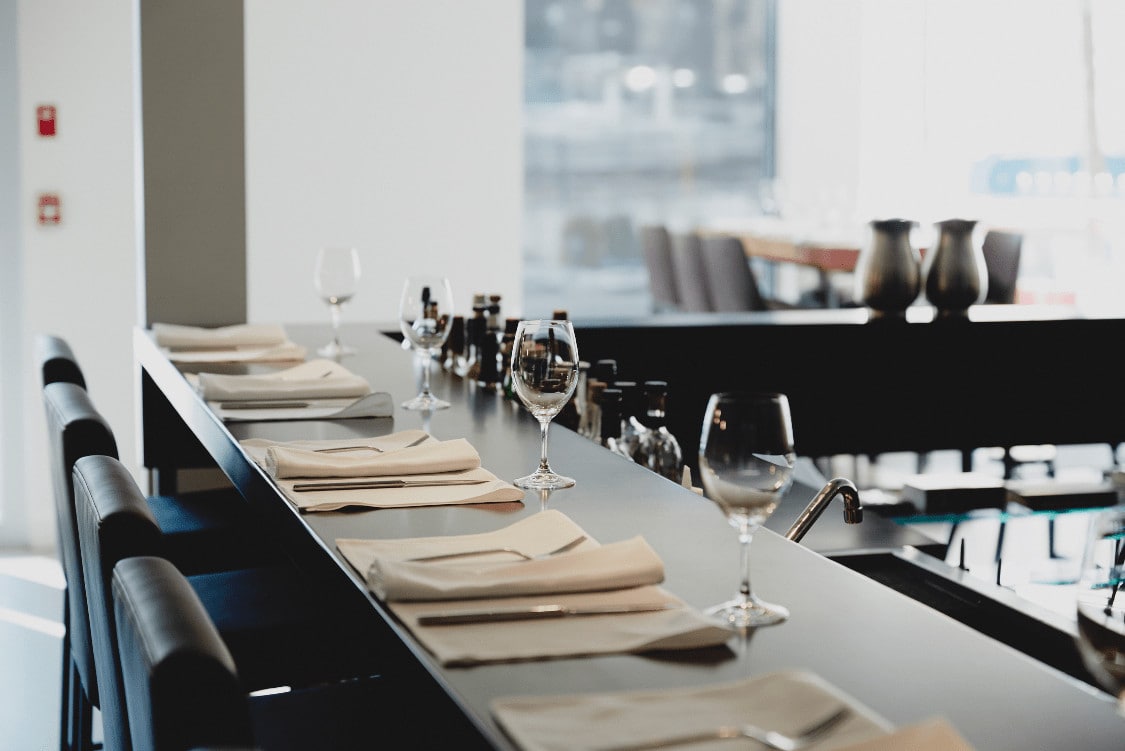 Bouillon Bilk is a staple in town and one of the best restaurants in Montreal! Their menu offers an exceptional taste experience, with reduced prices for lunch and a savoury menu that we recommend for dinner! It is based on a protein – guinea fowl, cod, venison, crab etc. – and its accompaniments.
1595 Boulevard Saint-Laurent
Montréal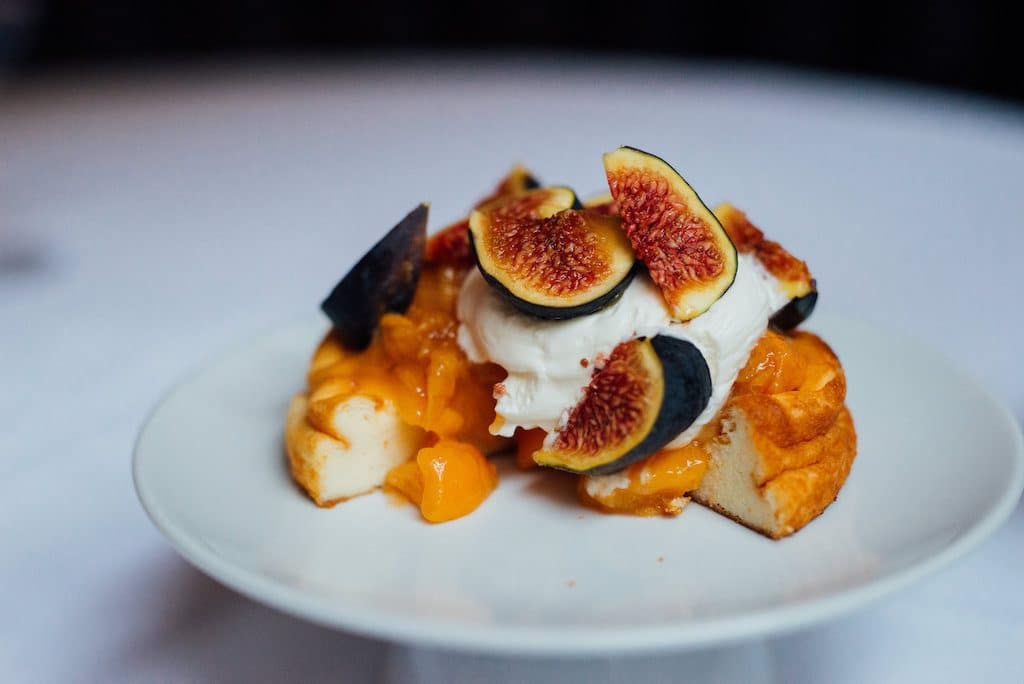 Monarque is one of Montreal's indispensable restaurants as well as one of the most beautiful in the city. Here, they invite their clientele to savour delicious French-inspired gourmet cuisine. On the menu of the brasserie, you will find dishes that vary slightly according to the season so that freshness is always at the table. Fish and seafood bouillabaisse, Cornish chicken, sweetbreads, taleggio veal meatballs and house-aged Prince Edward Island beef are among the delicious items on the menu. The dining room menu features a four-course offering that will change several times throughout the year. The dishes are often carefully crafted classics with a focus on market cuisine.
406 Rue Saint-Jacques
Montréal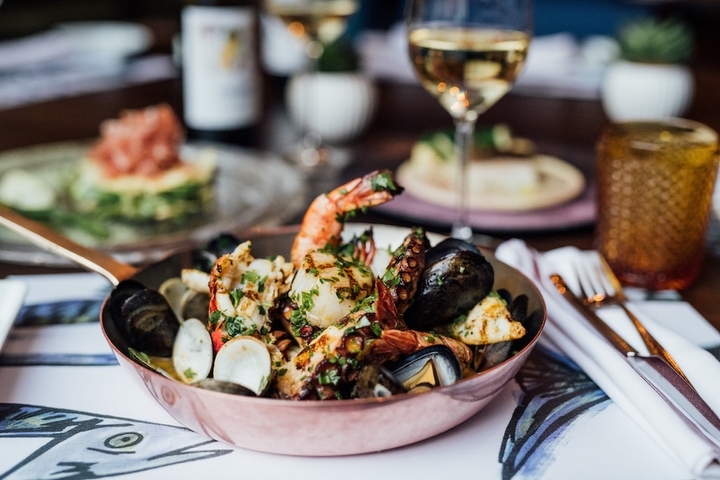 Located in Old Montreal, Helena is the restaurant of the Portuguese-born chef Helena Loureiro. In this elegant restaurant on McGill Street, one savours a cuisine with Portuguese influences that is both classic and modern. The menu includes hot and cold tapas (Pasteis de bacalhau, Mexilhão à portuguesa, Vieiras U, Chouriço assado, etc.) and, for the pièce de résistance, meat and fish dishes (Ensopado de borrego, Salada de polvo, Filetes de Sardi, etc.). The house also offers a nice wine list of private Portuguese imports.
438 Rue McGill
Montréal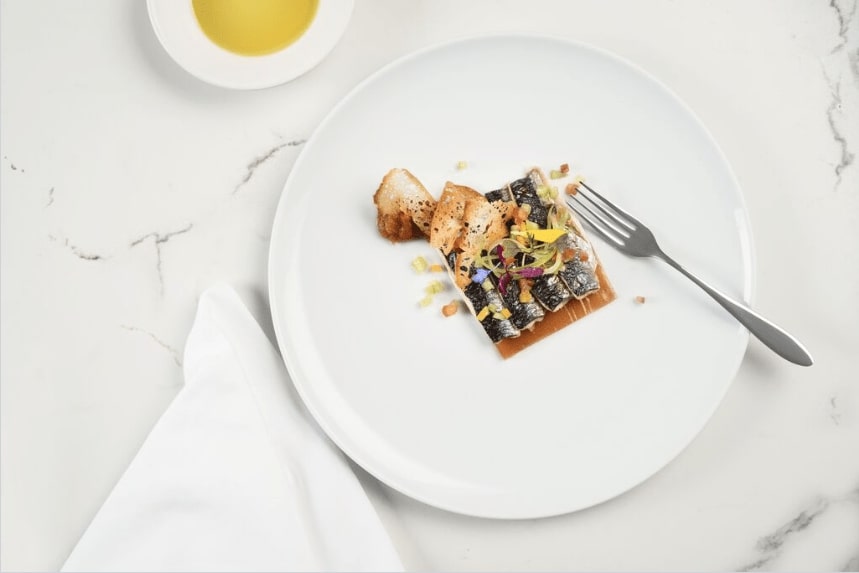 Ferreira is a Montreal institution and one of the best Portuguese restaurants in the city. Ferreira is the very definition of Portuguese class. The renowned restaurant has earned its reputation through years of hard work and constant renewal. Carlos Ferreira opened the restaurant to introduce Montrealers to his country's cuisine, but his daughter Sandra has been helping him run the restaurant for some time now and has brought a breath of fresh air to the place. The restaurant has recently redone its decor to give a new look to the establishment. We love this address for its delicious cuisine and its festive evenings. We come here to savour fresh fish, grilled seafood and Portuguese-style meat.
1446 Rue Peel
Montréal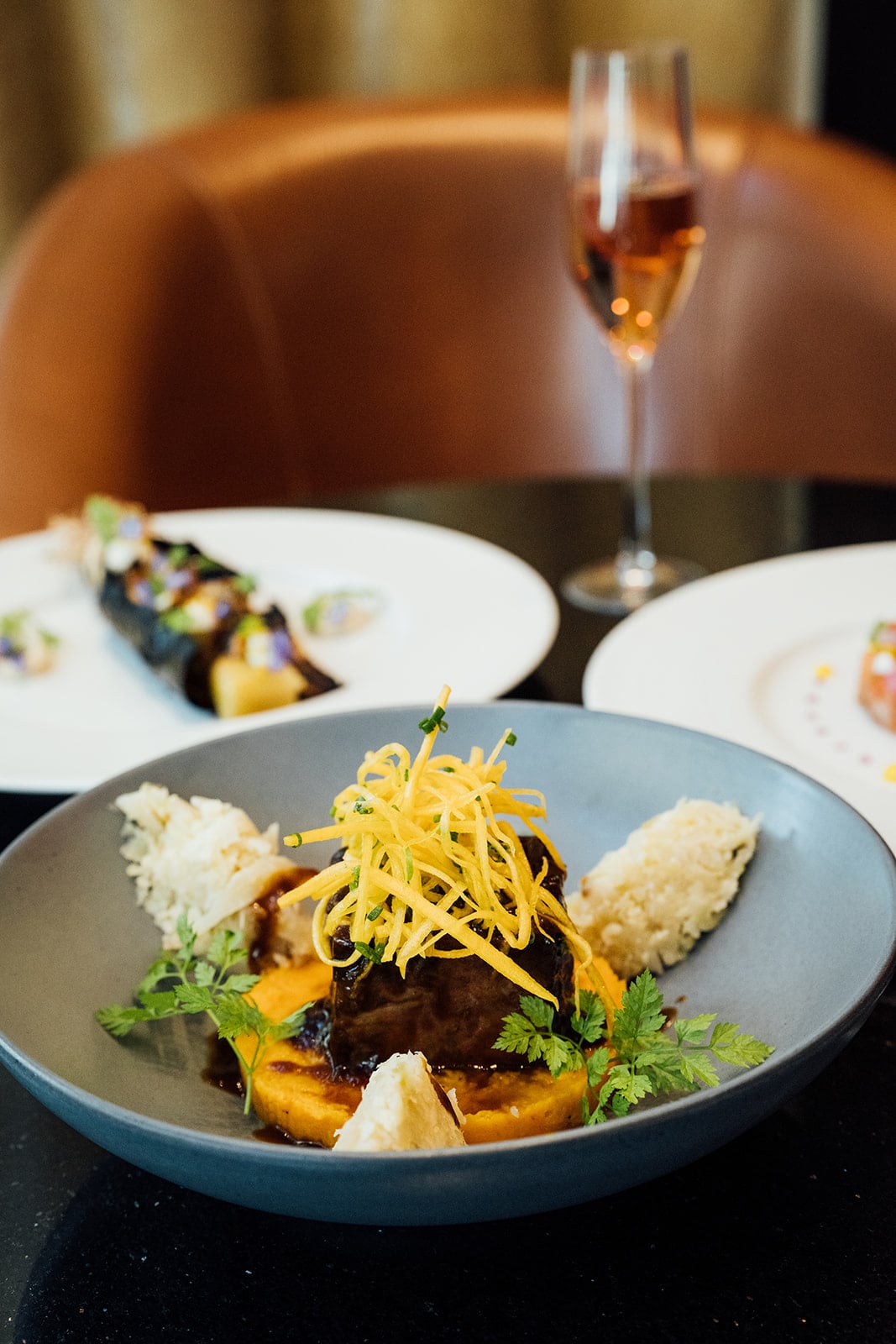 Renoir Restaurant is the chic and delicious restaurant of the Sofitel Montreal Le Carré Doré hotel, in the heart of downtown Montreal. The lunch and dinner menus change seasonally. For lunch, the chic address offers a $40 per person menu. Among the signature dishes on the menu is the pork and lobster dish, a dish that remains on the menu even if the garnish changes; Renoir is also known for having one of the best beef ribs in Montreal.
1155 Rue Sherbrooke Ouest
Montréal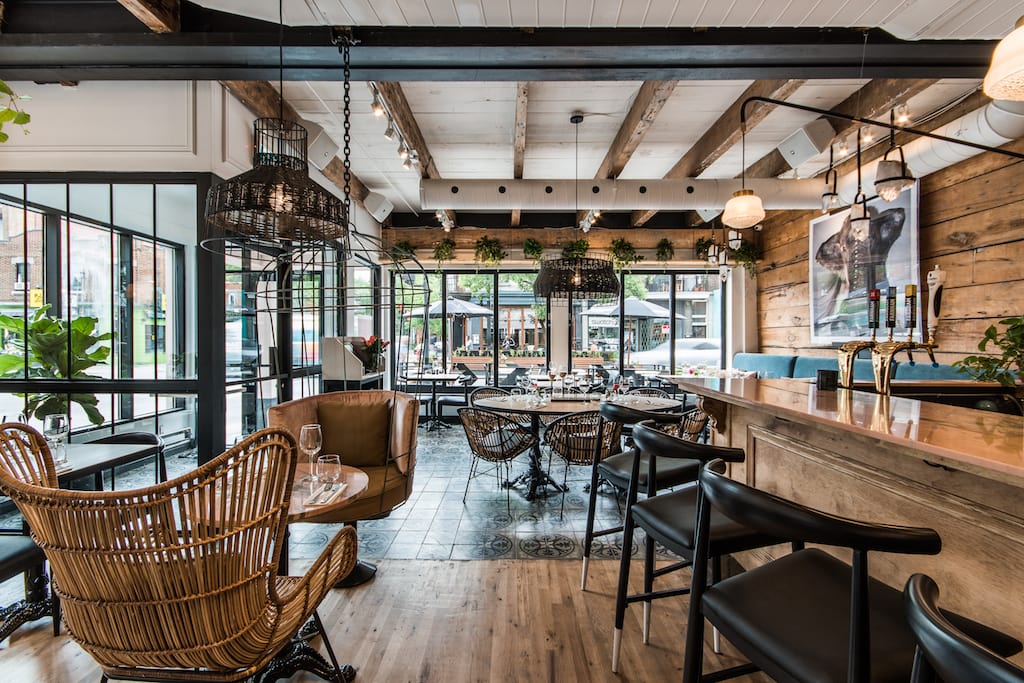 Le India Rosa est un restaurant qui permet aux saveurs indiennes de s'accorder en douceur avec les étés montréalais. Les plats sont bien exécutés tout en étant servis en portions généreuses conçues pour le partage entre amies ou amoureux. Comme tout bon restaurant indien, le poulet au beurre est fondant à souhait. On aime aussi l'agneau Madras, un classique qui ne déçoit pas. Le menu abrite aussi quelques pizzas Naan qui rappellent la fusion indo-italienne du Sandhu, un des autres restaurants des propriétaires.
1241 Avenue du Mont-Royal Est
Montréal
See on map
3 Rue de la Commune Est Montréal H2Y 0B1
83 Rue Saint-Zotique Est Montréal H2S 1K7
4450 Rue Notre-Dame Ouest Montréal H4C 1S1
988 Rue Ottawa Montréal H3C 1S3
173 Avenue Duluth Est Montréal H2W 1H4
5703B Chemin de la Côte des Neiges Montréal H3S 1Y7
440 Rue Saint-François-Xavier Montréal H2Y 2T3
4567 Rue Wellington Montréal H4G 1W8
1248 Avenue Bernard Montréal H2V 1V6
1595 Boulevard Saint-Laurent Montréal H2X 2S9
406 Rue Saint-Jacques Montréal H2Y 1S1
438 Rue McGill Montréal H2Y 2G1
1446 Rue Peel Montréal H3A 1S8
1155 Rue Sherbrooke Ouest Montréal H3A 2N3
1241 Avenue du Mont-Royal Est Montréal H2J 1Y2