Where to go for important business lunches in downtown Montreal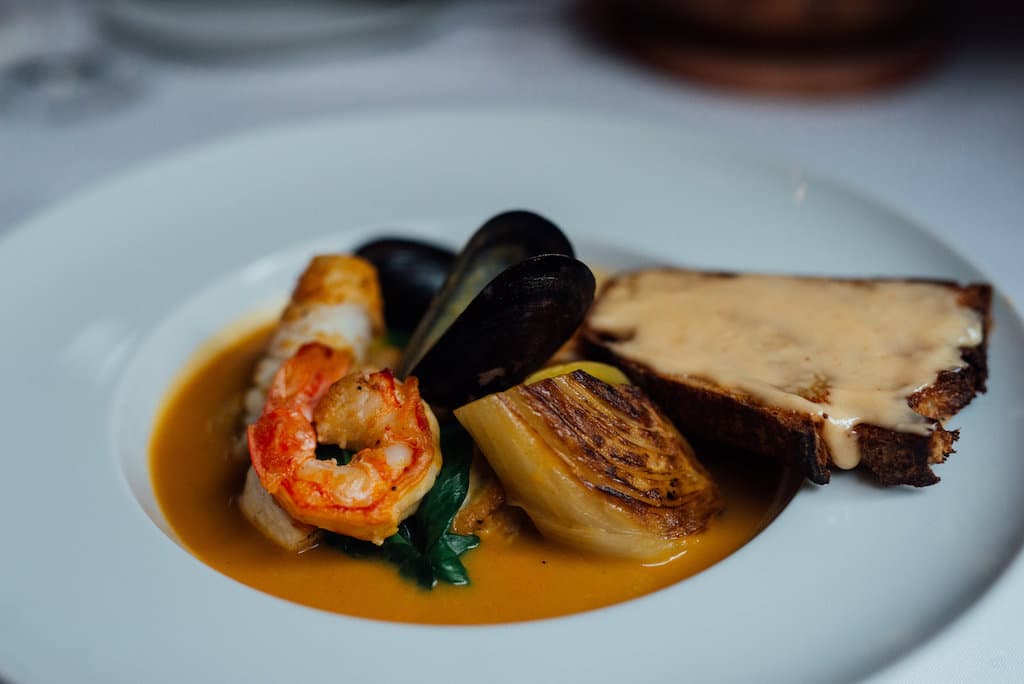 Don't know where to go for important business lunches with clients or employers? We've got you! Because many of you work in the downtown area, we thought we'd put together a short list of suggestions for great places to eat that could inspire your important meetings. (For original lunch suggestions downtown, click here, for classic lunch suggestions click here). Photo Maison Boulud
Note that these delicious restaurants also offer discounted lunch menus!
Our list of addresses for important business lunches downtown: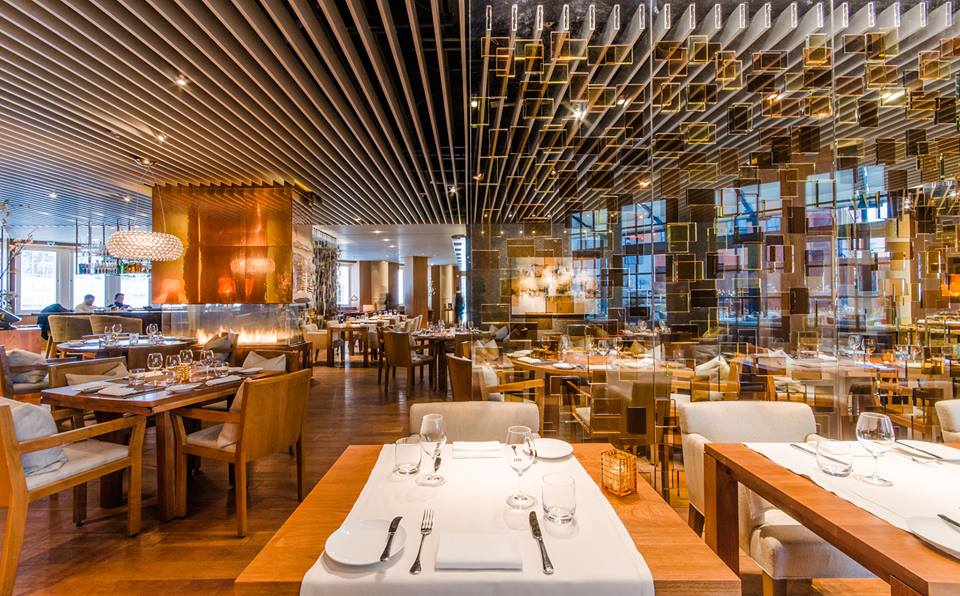 Maison Boulud
Maison Boulud at the Ritz Carlton is one of Montreal's must-visit restaurants as well as one of the most chic. The restaurant welcomes you into their plush space and offers cuisine inspired by the French tradition, the decades spent in New York by the chef Riccardo Bertolino, as well as some influences from his Italian origins. The house is also known for having a superb wine list, which is always a bonus for important business lunches. The lunch menu offers a la carte, as well as 2 choices for $42, or 3 choices for $49!
1228 Rue Sherbrooke Ouest
Montréal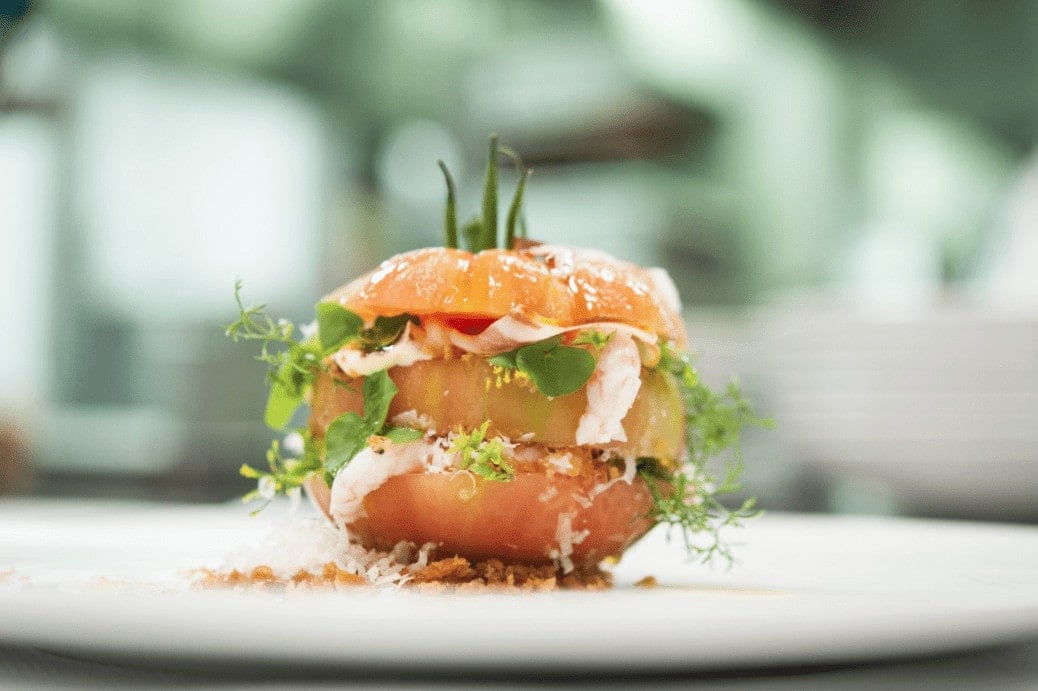 Toqué! is a Montreal institution that has been around for over 20 years. Quality, consistency and resilience are the hallmarks of Toqué! The establishment has had a significant impact on the restaurant scene: chef-owner Normand Laprise is one of the most important chefs in Quebec gastronomy. The restaurant offers a table d'hôte at lunchtime (main course and appetizer) for $30-54; which is a pretty amazing price for the value of the food and experience, especially for important business lunches.
900 Place Jean-Paul-Riopelle
Montréal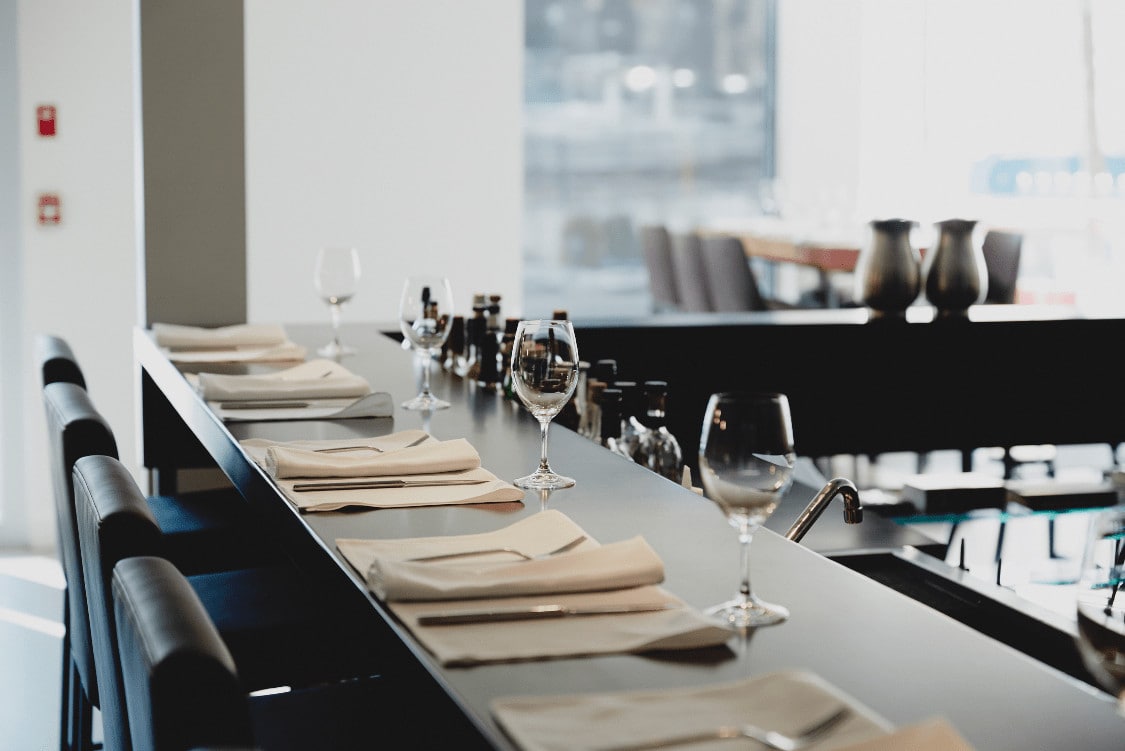 Bouillon Bilk is an exceptional restaurant with a very minimalist decor. The establishment offers Quebecois cuisine that is off the beaten path. In addition to their superb wine list, for lunch, they offer appetizers between $7 and $14, and main courses from $19 to $37. This mid-day offering makes it a perfect opportunity to try this place! Bouillon Bilk also distinguishes itself by the high quality and professionalism of its service.
1595 Boulevard Saint-Laurent
Montréal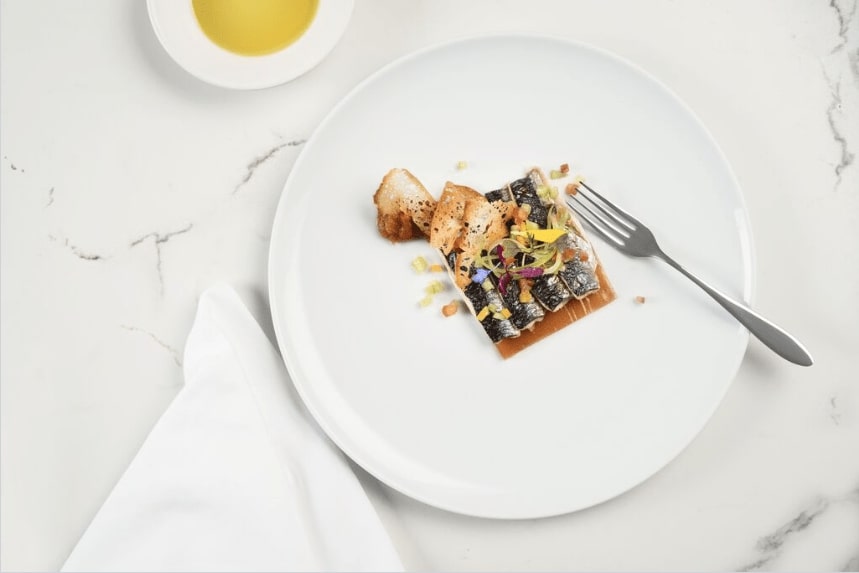 Ferreira Café
Ferreira is a Montreal institution. The renowned Portuguese restaurant has earned its reputation through years of hard work and constant renewal. With a completely new decor, you can enjoy refined Portuguese cuisine in a chic setting. For lunch, Ferreira offers a table d'hôte menu at $25, the à la carte menu, as well as a 3-course tasting menu at $55 per person for groups of 10 or more. A great opportunity to discover this upscale address at reasonable prices.
1446 Rue Peel
Montréal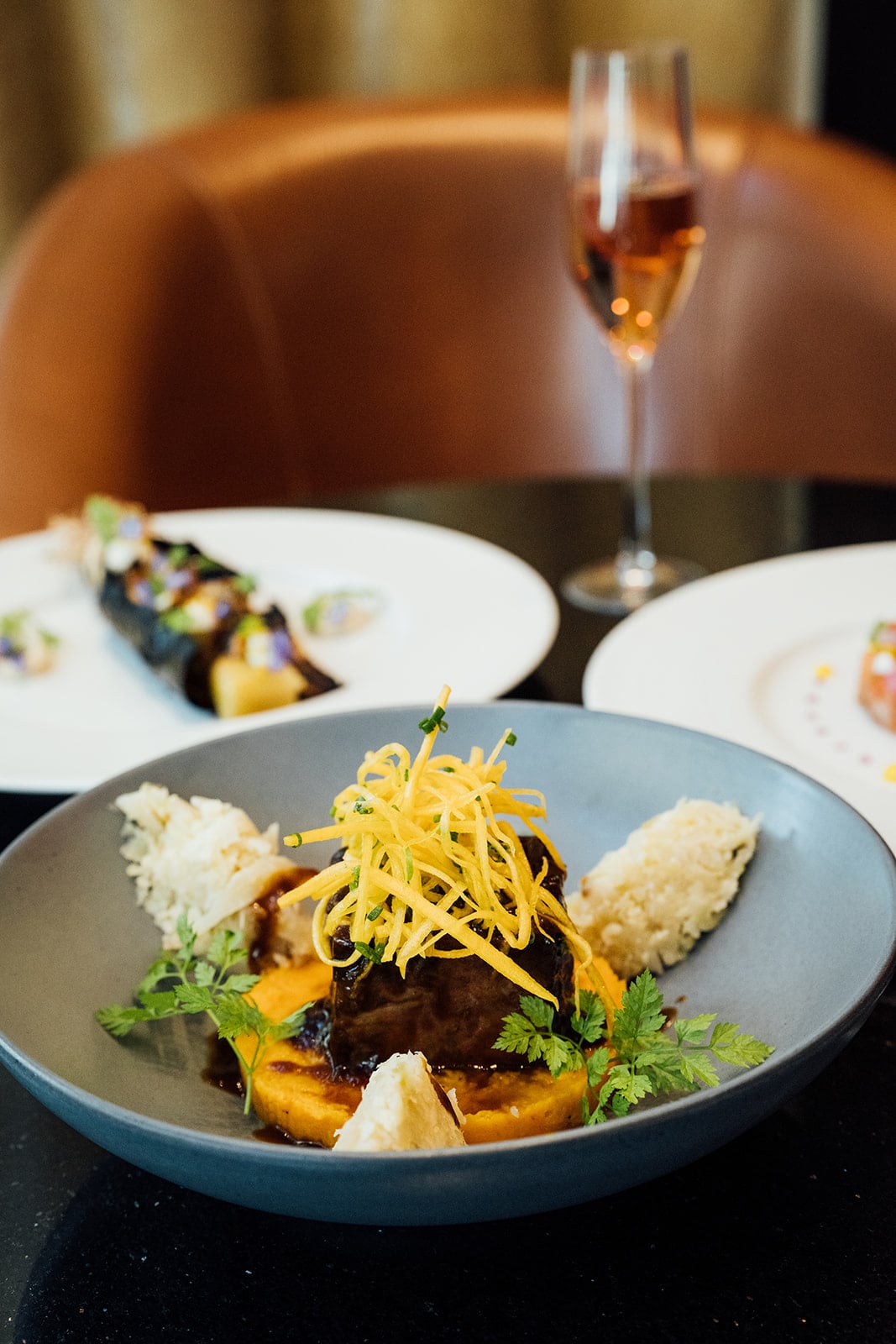 Renoir, the restaurant of the Sofitel Hotel, is one of the best French restaurants in Montreal. Here, you'll find the privacy, white tablecloths, and a very efficient staff to make for a fine experience. The lunch menu, rich with local products, offers a table d'hôte at $36, an à la carte menu or even a 30-minute formula at $30.
1155 Rue Sherbrooke Ouest
Montréal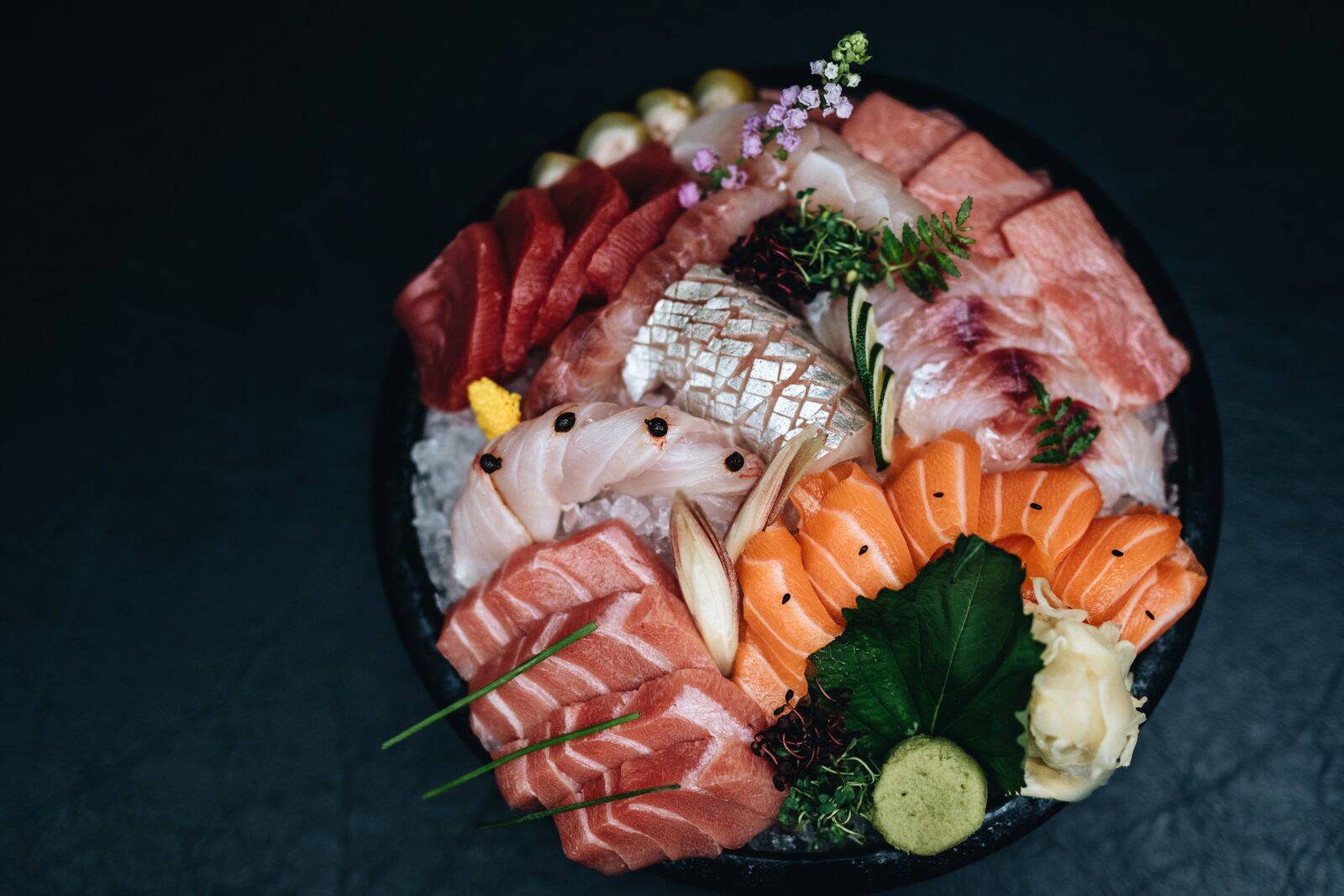 Jatoba
Located in the former Philips Lounge, Jatoba is an excellent restaurant that welcomes you in an elegant and enchanting decor. Here you'll enjoy delicate dishes inspired by Japanese cuisine, and prepared by the chef Olivier Vigneault: salads, dumplings, fish, meat and other small delights are some of the dishes offered. The address is chic, delicious and the service is courteous. At lunchtime, prices vary between $22 and $38 for main courses. If you have a client to impress, this is definitely an address to keep in mind!
1184 Rue du Square-Phillips
Montréal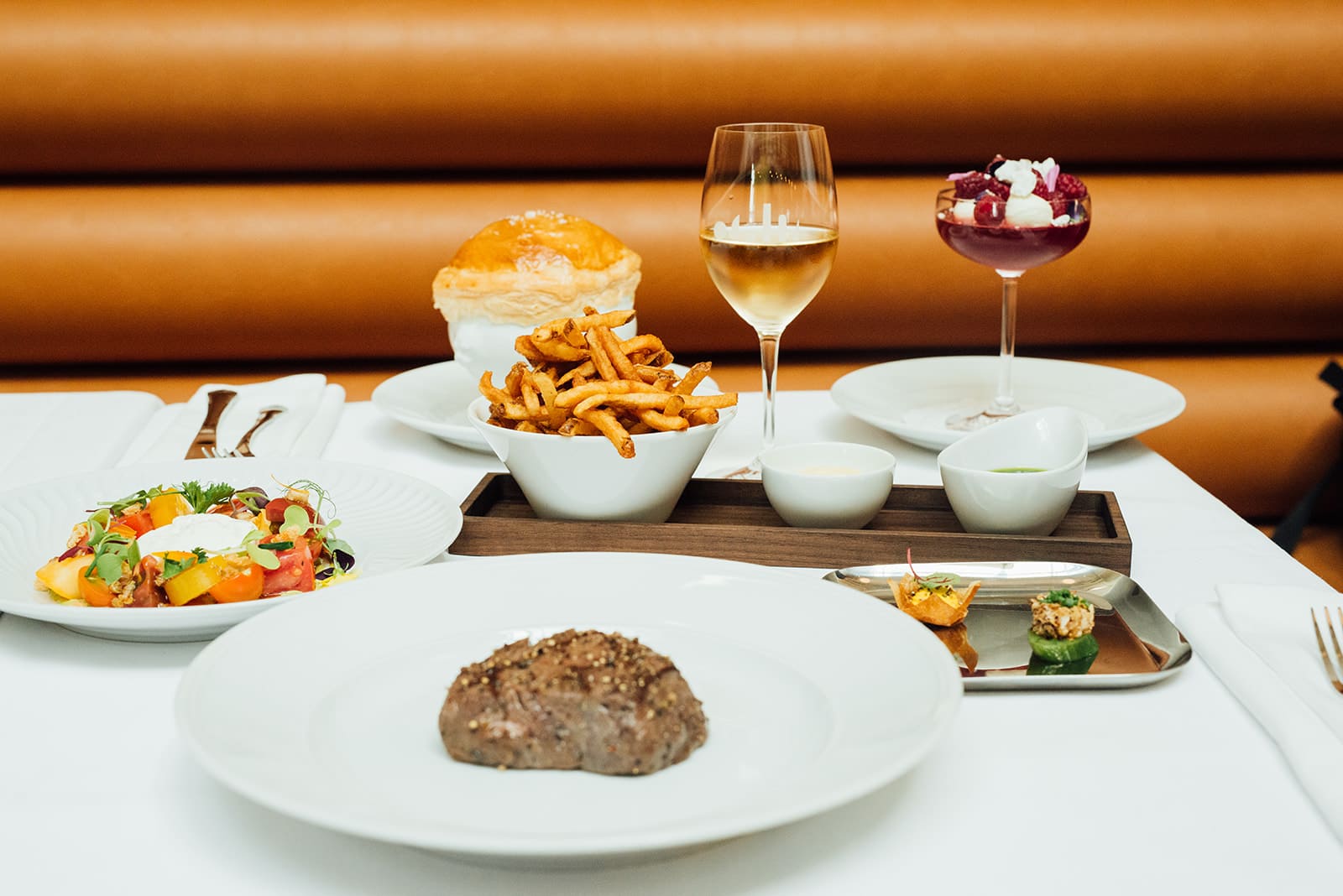 Cette relativement jeune adresse du Vieux-Montréal est l'œuvre de Mélanie Blanchette et son équipe (à qui on doit Cadet et Bouillon Bilk). Le magnifique espace, imaginé par Clairoux, est lumineux, aéré et digne d'épater vos convives pour un lunch d'affaires. Côté cuisine, on retrouve l'excellent chef François Nadon qui a adapté son style très haute gastronomie de chez Bouillon Bilk à la nouvelle adresse avec un menu plus brasserie
740 Rue William
Montréal
See on map
1228 Rue Sherbrooke Ouest Montréal H3G 1H6
900 Place Jean-Paul-Riopelle Montréal H2Z 2B2
1595 Boulevard Saint-Laurent Montréal H2X 2S9
1446 Rue Peel Montréal H3A 1S8
1155 Rue Sherbrooke Ouest Montréal H3A 2N3
1184 Rue du Square-Phillips Montréal H3B 3C8
740 Rue William Montréal H3C 1P1