Cinnamon buns: Where to find the best in Montreal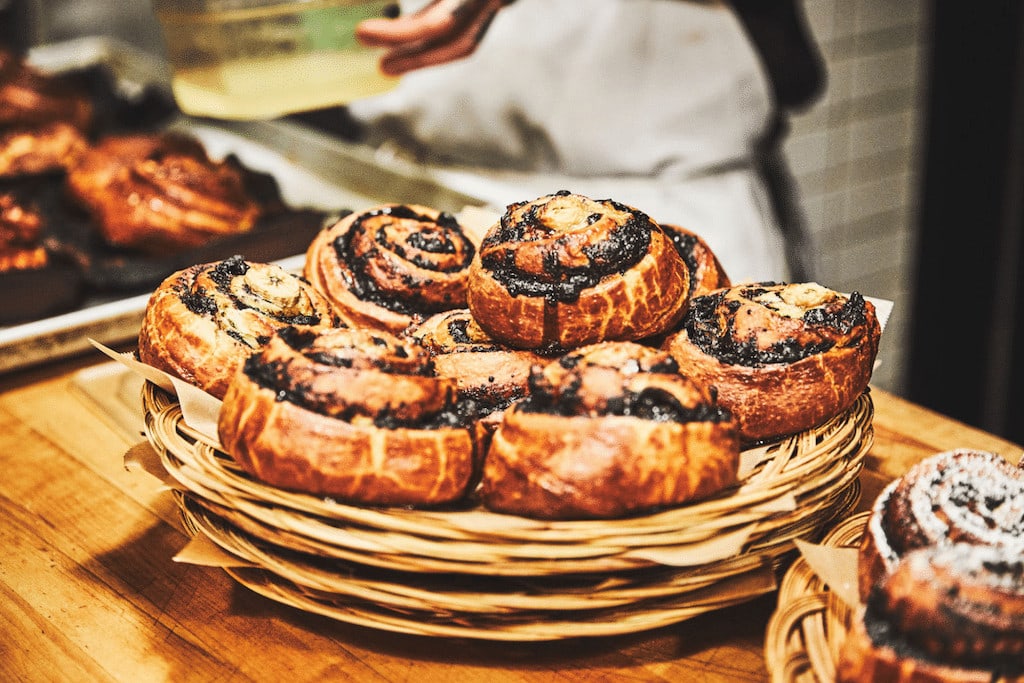 Nothing compares to the intoxicating smell of freshly baked cinnamon buns with that sweet and sticky glaze that we all love so much. It's not solely the dough, nor the notes of cinnamon, or even the white glaze on it, but the magical combination of these three elements that gives an irresistible result. One bite and we are directly transported to heaven!
Although we know how to appreciate a good cinnamon bun to its true value, do we know its origins? Well, it's not for nothing that every time we arrive at the checkout of an IKEA, we can't contain our desire to wolf down one of these buns judiciously placed near the exit. You may have guessed that these little treats originate from Sweden. In fact, cinnamon buns are all the rage in Scandinavia. They are so popular that they have even been given an international day! Every year, on October 4th, we celebrate the day of the cinnamon bun!
This pastry would have been invented, or at least popularized, at the beginning of the last century. Typically, traditional Nordic buns do not have the sweet glaze that we know in North America. So here we have the Americanized version of the cinnamon bun, which is, unsurprisingly, much more indulgent and sweet. That said, we'd be lying if we didn't admit to licking our fingers clean every time we enjoy one.
We may not be in Sweden, but there are a few places in Montreal that do justice to this delicacy. Here's a list of these addresses where you can be guaranteed a good cinnamon bun. We're here for you when the the next irresistible craving strikes.
351 Rue Saint-Paul Ouest Montréal H2Y 2A7
5836 Boulevard Saint-Laurent Montréal H2T 1T3
1840 Rue Beaubien Est Montréal H2G 1L6
4615 Rue Notre-Dame Ouest Montréal H4C 1S3
107 Avenue Fairmount Ouest Montréal H2T 2M4
4524 Boulevard Saint-Laurent Montréal H2T 1R4