Cinnamon buns: Where to find the best in Montreal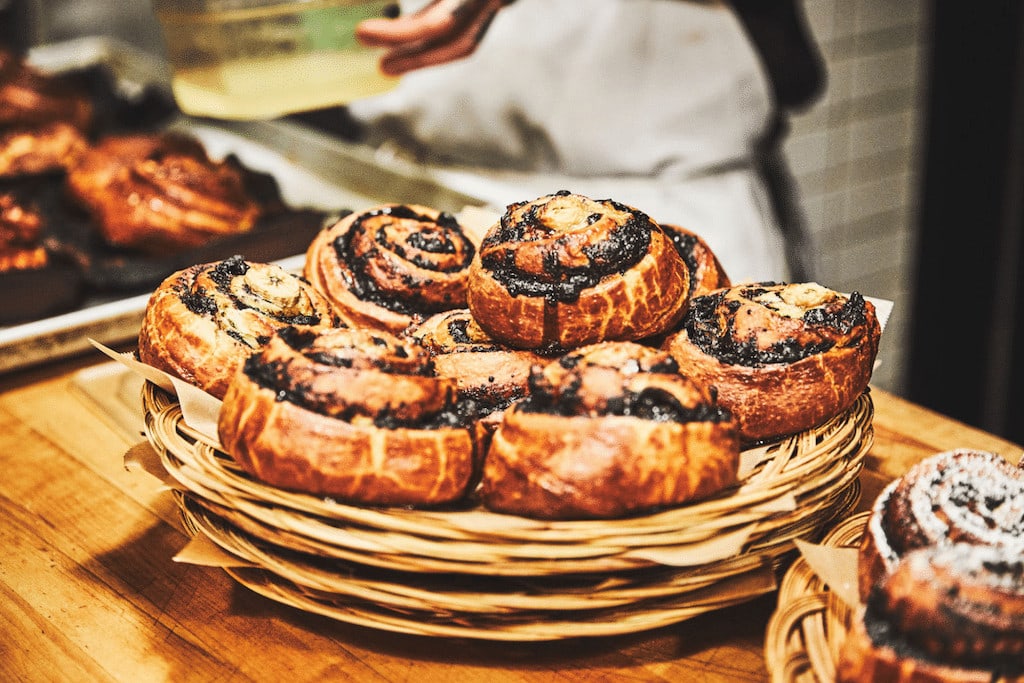 Nothing compares to the intoxicating smell of freshly baked cinnamon buns with that sweet and sticky glaze that we all love so much. It's not solely the dough, nor the notes of cinnamon, or even the white glaze on it, but the magical combination of these three elements that gives an irresistible result. One bite and we are directly transported to heaven!
Although we know how to appreciate a good cinnamon bun to its true value, do we know its origins? Well, it's not for nothing that every time we arrive at the checkout of an IKEA, we can't contain our desire to wolf down one of these buns judiciously placed near the exit. You may have guessed that these little treats originate from Sweden. In fact, cinnamon buns are all the rage in Scandinavia. They are so popular that they have even been given an international day! Every year, on October 4th, we celebrate the day of the cinnamon bun!
This pastry would have been invented, or at least popularized, at the beginning of the last century. Typically, traditional Nordic buns do not have the sweet glaze that we know in North America. So here we have the Americanized version of the cinnamon bun, which is, unsurprisingly, much more indulgent and sweet. That said, we'd be lying if we didn't admit to licking our fingers clean every time we enjoy one.
We may not be in Sweden, but there are a few places in Montreal that do justice to this delicacy. Here's a list of these addresses where you can be guaranteed a good cinnamon bun. We're here for you when the the next irresistible craving strikes.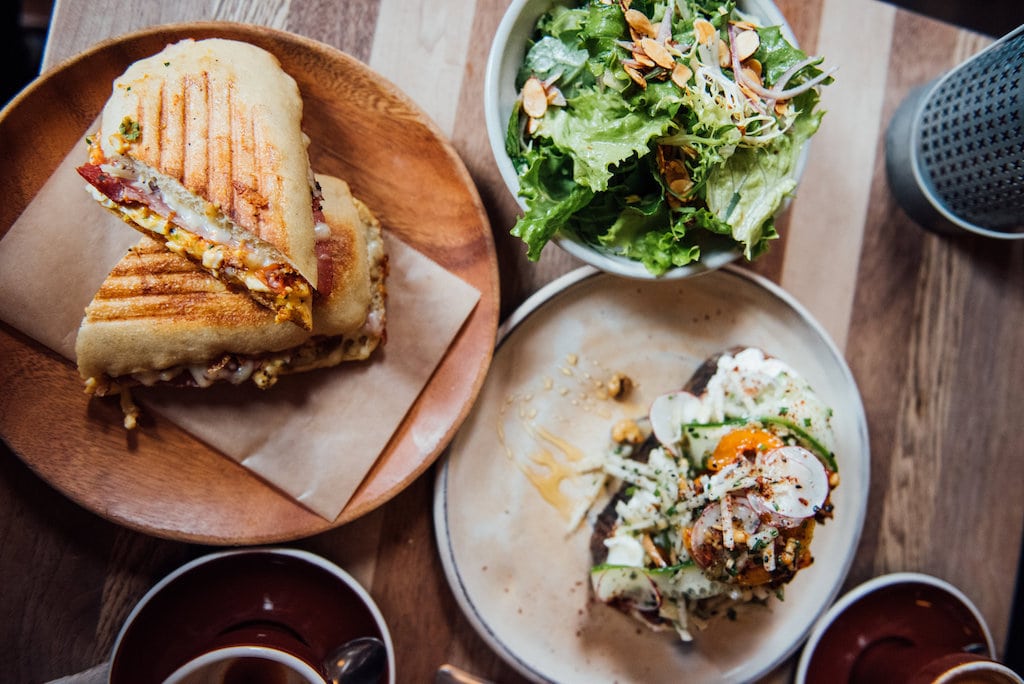 Olive et Gourmando is a cafe located in the heart of Old Montreal. It's a great place to have a good coffee, savour a few pastries, or visit for brunch. We also know the place for its delicious sandwiches. What you may not have known is that it is also one of the best places in town to enjoy a cinnamon bun. We suggest you try it and, if you're really gourmet, try their superb choco-banana brioche (or take it to-go!)
351 Rue Saint-Paul Ouest
Montréal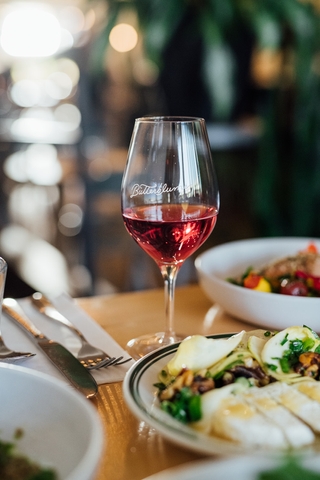 Le Butterblume is a café-resto-boutique that ranks among the most beautiful cafes in Montreal. At this charming address on Saint-Laurent Boulevard in the Mile End, the chef prepares delicious treats. Speaking of homemade products, have you ever tasted the cinnamon buns here? Next time, it's a must. They are truly excellent. Only the boutique side is open for now, but hopefully they will be back soon.
5836 Boulevard Saint-Laurent
Montréal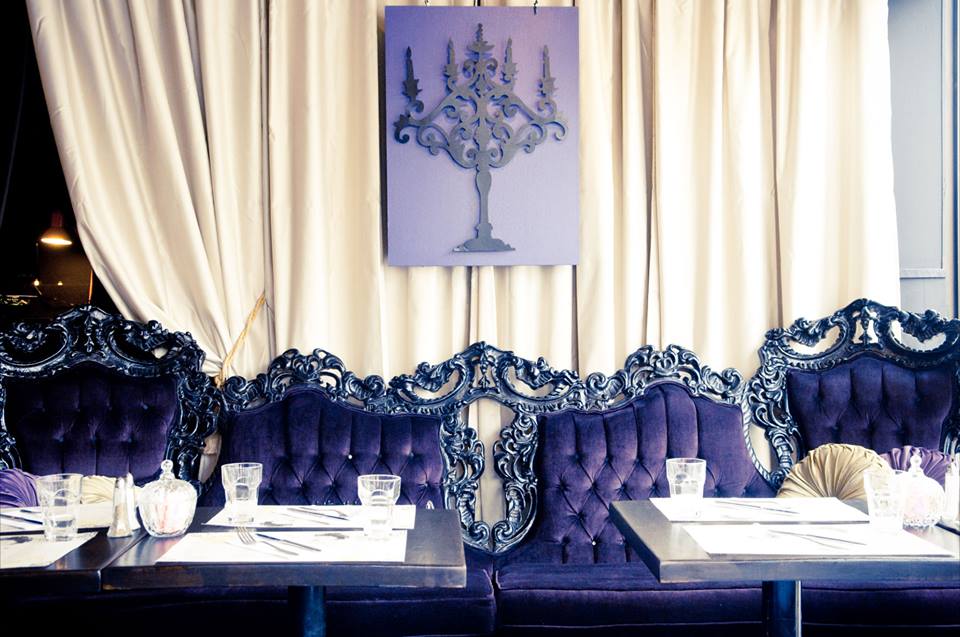 (Temporarily closed). Café Régine, the pinnacle of comfort food, and one of the best places to brunch in town, is a warm address that is part of the Aliments du Québec menu. Everything is authentic and homemade. It's hard to choose our favourite thing about Café Régine, but we know for sure that the cinnamon buns are absolutely decadent and a perfect complement to our weekend brunches.
1840 Rue Beaubien Est
Montréal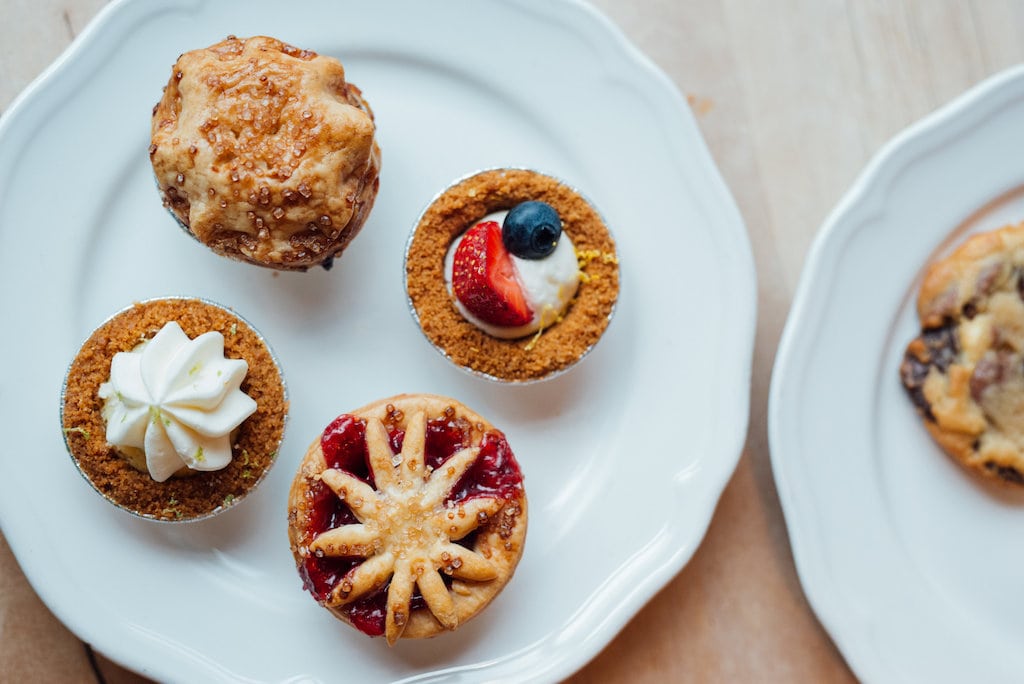 Rustique is a lovely pastry shop in Saint-Henri where freshness, simplicity and comfort reign. The specialties of the house are the very delicious seasonal pies that evolve according to the availability and quality of the market products. In addition to the excellent pies, the house produces tasty cinnamon buns, perfect for a Sunday morning.
4615 Rue Notre-Dame Ouest
Montréal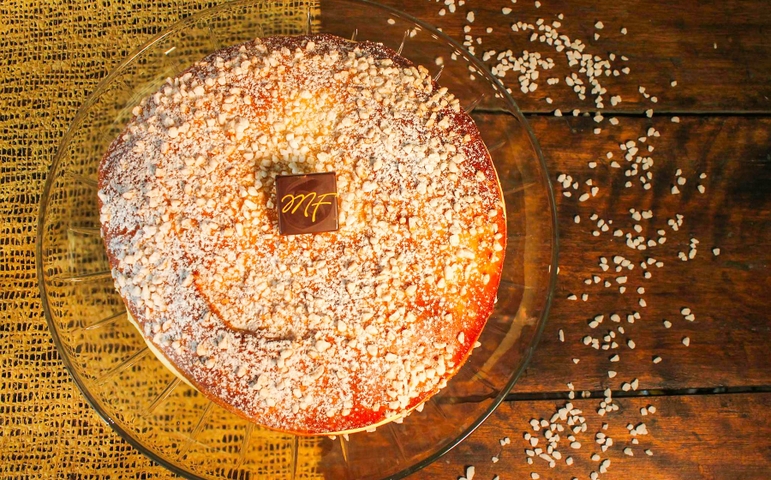 Marius et Fanny
If it has been delighting gourmets for more than 20 years, it is thanks to its counter of various sweets, including a delectable cinnamon roll. Marius et Fanny, which first set up shop on St-Hubert Street before opening branches in Laval and Lachine, is now well established in the Montreal landscape.
2006 Rue Saint-Hubert
Montréal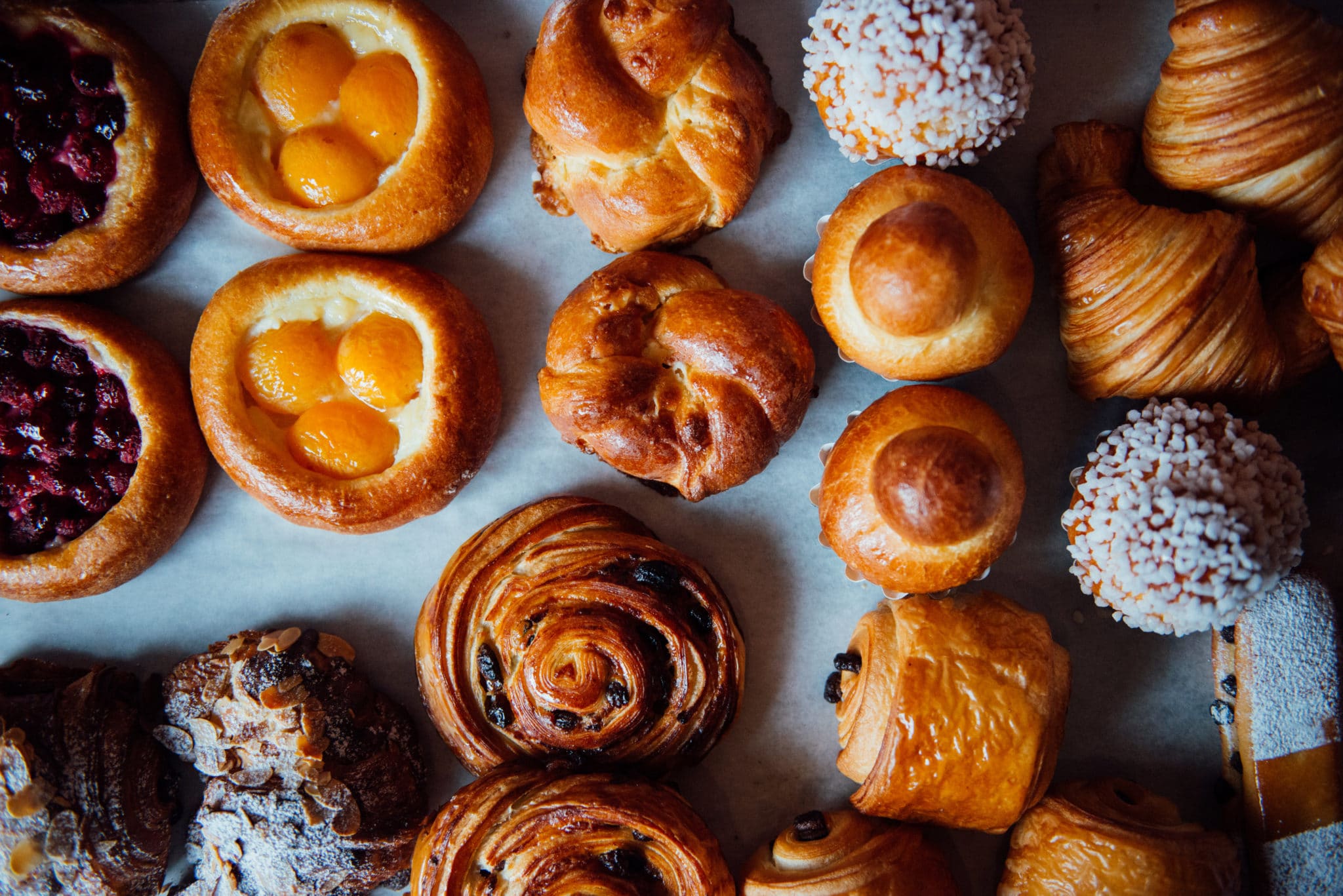 In the heart of Mile End, you'll find Brioche à Tête, a small French bakery that makes delicious pastries. As the name suggests, they are specialists in brioche, and offer something for every taste! If you're looking for a cinnamon brioche, head to Brioche à Tête.
107 Avenue Fairmount Ouest
Montréal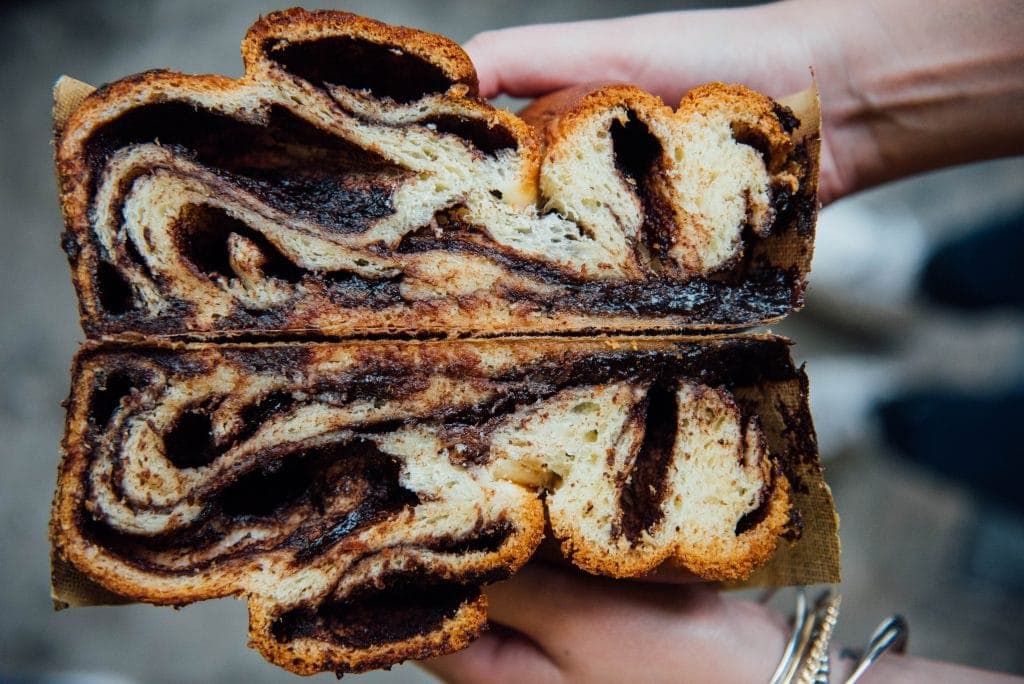 Hof Kelsten is a bakery located on Saint-Laurent Boulevard, with baker Jeffrey Finkelstein at the helm. The quality of the products is always high and the taste just as delicious with each visit. Beyond the bread, the pastries at Hof Kelsten are excellent. Among them, the cinnamon buns have a special place.
4524 Boulevard Saint-Laurent
Montréal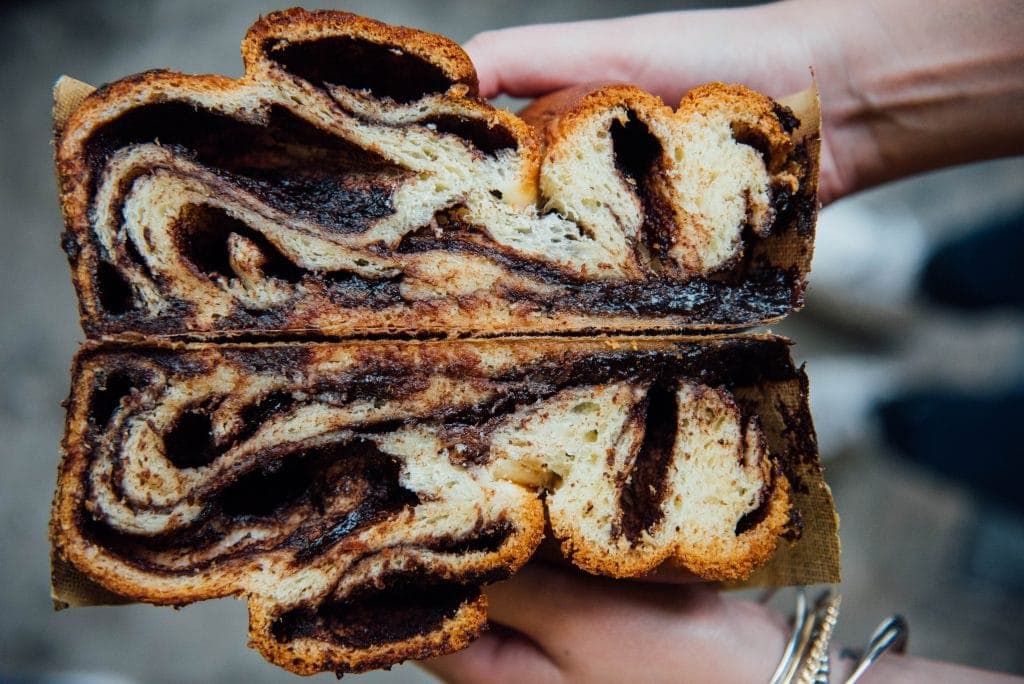 Hof Kelsten est une boulangerie installée sur le boulevard Saint-Laurent, avec le boulanger Jeffrey Finkelstein à sa tête. La qualité des produits est toujours présente et le goût tout aussi savoureux à chaque visite. Au-delà de son pain, les viennoiseries du Hof Kelsten sont excellentes. Parmi celles-ci, les brioches à la cannelle occupent une place de choix.
4524 Boulevard Saint-Laurent
Montréal
See on map
351 Rue Saint-Paul Ouest Montréal H2Y 2A7
5836 Boulevard Saint-Laurent Montréal H2T 1T3
1840 Rue Beaubien Est Montréal H2G 1L6
4615 Rue Notre-Dame Ouest Montréal H4C 1S5
2006 Rue Saint-Hubert Montréal H2L 3Z5
107 Avenue Fairmount Ouest Montréal H2T 2M4
4524 Boulevard Saint-Laurent Montréal H2T 1R4
4524 Boulevard Saint-Laurent Montréal H2T 1R4