Montreal's Most Beautiful Restaurants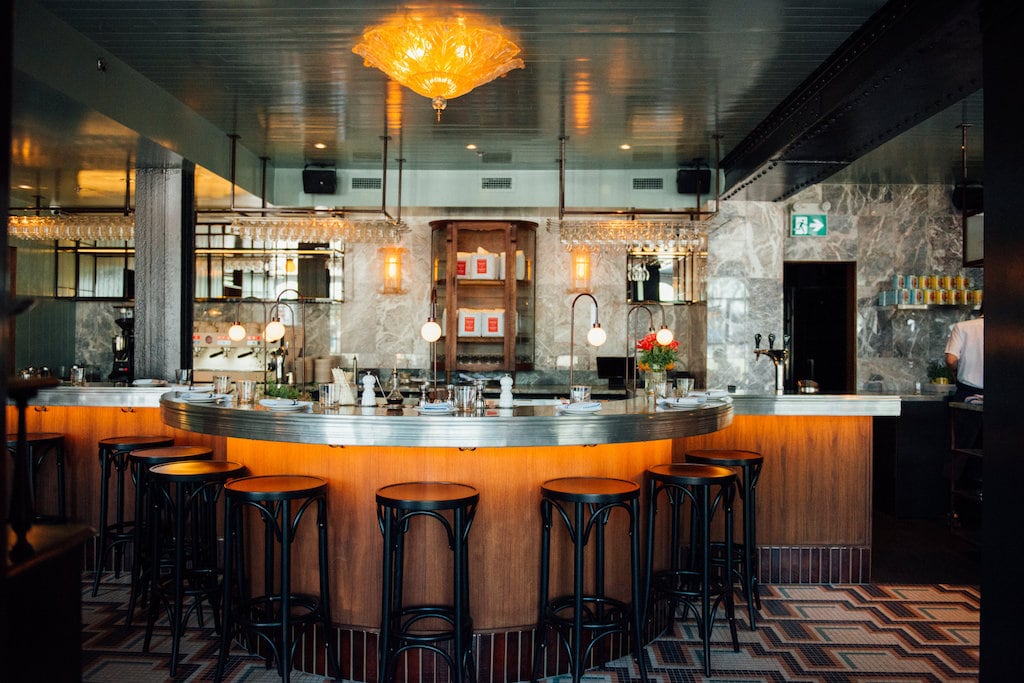 It is often said that the visual aspect of a gourmet experience is just as important as the flavours of the food that is being served. Just like how we appreciate a dish that has been prepared with care and skill, dining in a beautiful space can often be the cherry on top of a meal. There is nothing that elevates the culinary merits of a dish more than serving it in a dazzling environment! A restaurant's decor is a physical manifestation of the efforts and investment of the restaurateurs. With the right lighting, the right furniture, and a fluid arrangement of the space, a dining experience has the potential to transform from being mediocre to incredible.
It is with great pleasure that we present to you our list of the most beautiful restaurants in Montreal. The restaurants featured on this list are all meticulously groomed examples of just how important the environment is to the overall dining experience. At these addresses, we savour the decor just as much as the dishes!
If you are looking for more suggestions for addresses where you can spend an evening in style, have a look at our list of the most beautiful bars in Montreal. For hot summer days, you may prefer our list of the most beautiful restaurant terraces, or the most beautiful bar terraces. Finally, why not make your mornings a little more luxurious with a coffee in one the most beautiful cafés in Montreal!
See on map
4134 Rue Sainte-Catherine Westmount H3Z 2Y5
5985 Rue Saint-Hubert Montréal H2S 2L8
1101 Boulevard de Maisonneuve Est Montréal H2L 1Z6
1201 Avenue Van Horne Montréal H2V 1K4
257 Rue Prince Montréal H3C 2N4
403 Rue des Seigneurs Montréal H3J 1X7
1045 Avenue Laurier Ouest Montréal H2V 2L1
1638 Rue Notre-Dame Ouest Montréal H3J 1M1
1440 Rue Drummond Montréal H3G 1V9
3927 Rue Saint-Denis Montréal H2W 2M4
3412 Avenue du Parc Montréal H2X 2H5
1184 Rue du Square-Phillips Montréal H3B 3C8
219 Avenue du Mont-Royal Ouest Montréal H2T 2T2
5357 Avenue du Parc Montréal H2V 4G9
5090 Rue Notre-Dame Ouest Montréal H4C 1T1
626 Rue Marguerite-d'Youville Montréal H2Y 2E4
9 Avenue Fairmount Est Montréal H2T 1C7
150 Rue Saint-Zotique East Montréal H2S 1K8
3 Rue de la Commune Est Montréal H2Y 0B1
1800 Rue Notre-Dame Ouest Montréal H3J 1M5
6230 Rue Saint-Hubert Montréal H2S 2M2
406 Rue Saint-Jacques Montréal H2Y 1S1
1238 Rue du Square-Phillips Montréal H3B 3H4
244 Rue Saint-Jacques Montréal H2Y 1L9
100 Rue Peel Montréal H3C 0L8
1255 Rue Jeanne-Mance Montréal H5B 1E5
1440 Rue de la Montagne Montréal H3G 1Z5
6580-A Rue Saint-Hubert Montréal H2S 2M3
433 Rue Mayor Montréal H3A 1N9
98 Avenue Laurier Ouest Montréal H2T 2N4
1170 Place du Frere Andre Montréal H3B 3C6
4051 Rue Molson Montréal H1Y 3L1
4095 Rue Molson Montréal H1Y 3L1
1425 Rue de la Montagne Montréal H3G 1Z3
740 Rue William Montréal H3C 1P1