Lunch Menus: Gourmet dining for less!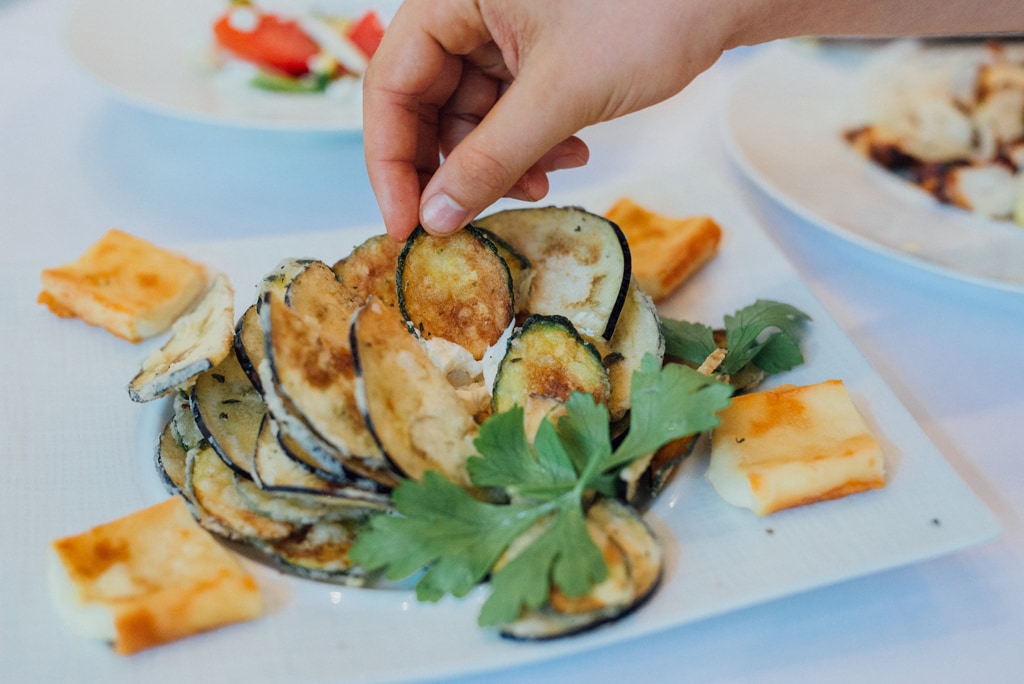 As you know, the city of Montreal is full of gourmet addresses. We love to go, morning, noon or night, to enjoy a delicious meal with the people we love or with whom we work or would like to work. To date, Tastet has covered hundreds of restaurants, bars and cafés in the city, across the province and country, and abroad. In Montreal, the culinary landscape is so vast that there is more than one address for each of us. Whether you're looking for a charming Asian restaurant, a chic French bistro or a Middle Eastern-style culinary getaway, our city has just what you need.
Some of the more chic and refined addresses in the city don't always fit into our restaurant budgets. In an effort to be more affordable and accessible, several of these establishments try to address a wider clientele by offering various dishes from their menu at reduced prices at lunch. A nice option for a business lunch or a relaxed meal, all without breaking the bank!
At Tastet, we love this initiative, which makes fine dining more accessible to a wider range of customers. These new customers will be able to savour the cuisine of renowned chefs who help shape the city's gastronomic landscape. We encourage you to take advantage of these lunchtime menus, and we support more and more restaurant owners to follow suit.
Happy discoveries and bon appétit!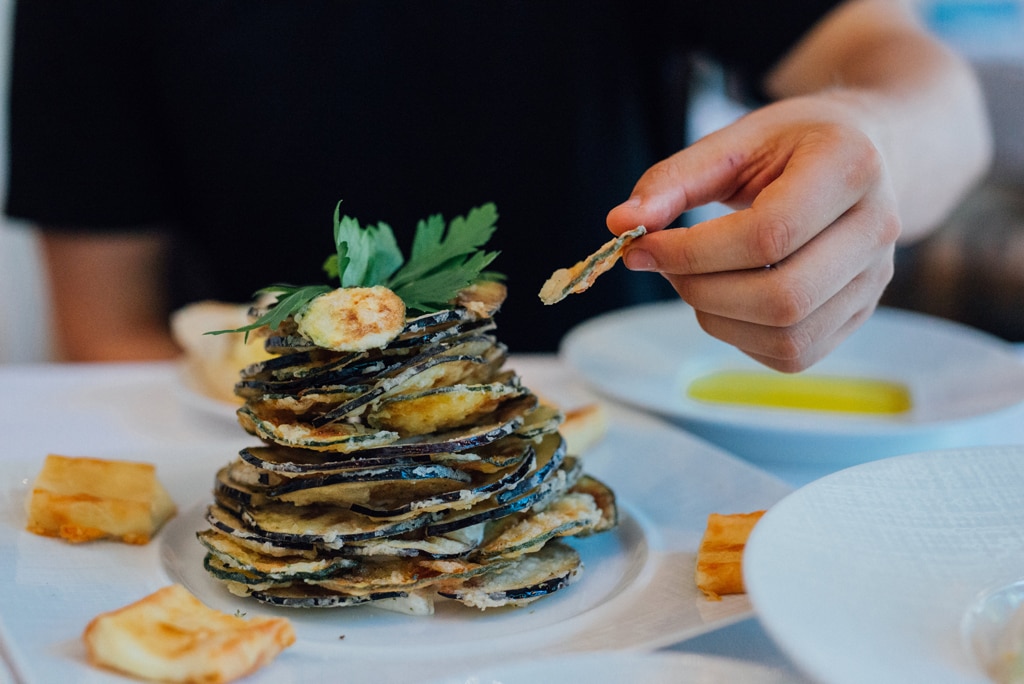 An institution in our city, Milos is both one of the most chic, and one of the best Greek restaurants in Montreal. Opened several years ago, the renowned restaurant now has addresses in London, New York, Athens, Las Vegas and Miami. After a complete makeover of the Montreal restaurant, Milos welcomes you in a most plush and impressive environment, which allows for easy conversation. Is Milos expensive? Not at lunchtime!
5357 Avenue du Parc
Montréal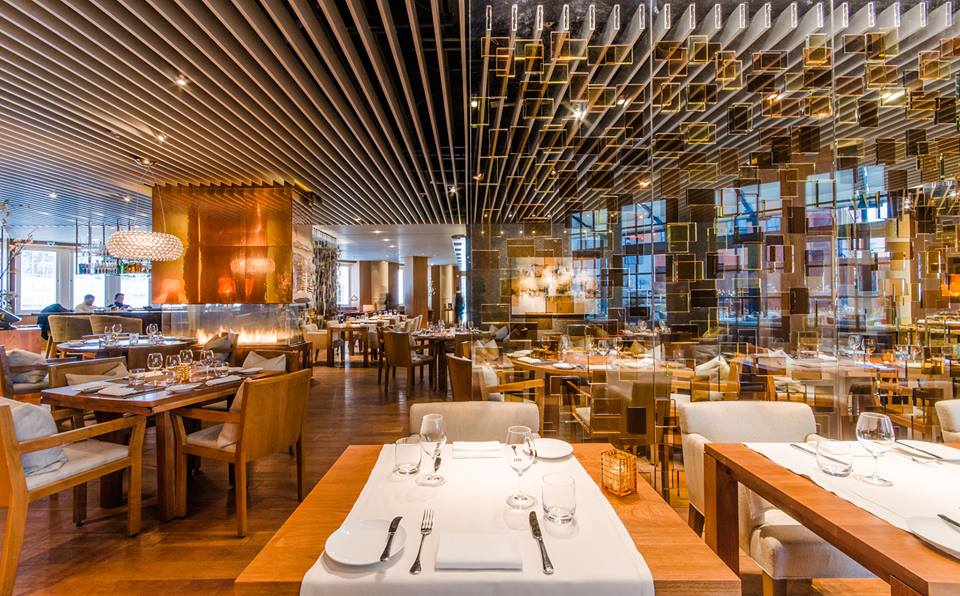 Maison Boulud
Maison Boulud is chef Daniel Boulud's chic Montreal restaurant located in the Ritz-Carlton Hotel. It offers delicious, seasonal, delicate and refined gourmet French cuisine. Maison Boulud's lunchtime offer is well worth a visit, as it allows you to try elegant dishes for less!
1228 Rue Sherbrooke Ouest
Montréal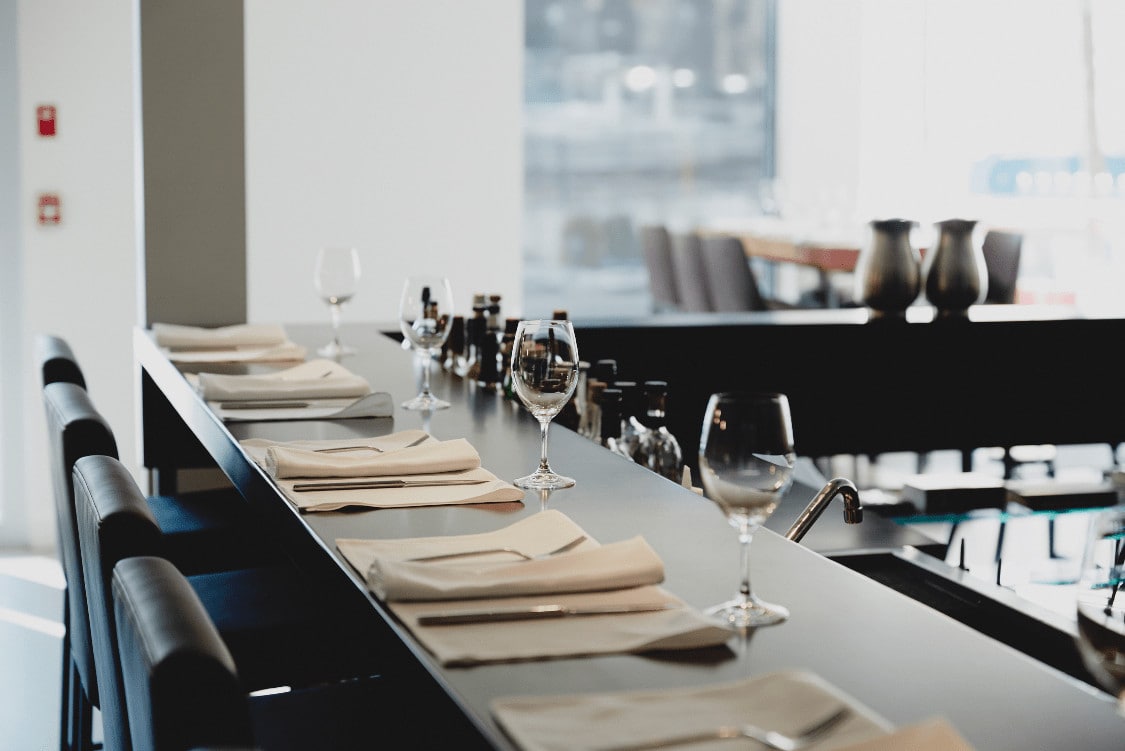 The famous Bouillon Bilk on Saint-Laurent Boulevard has been rolling along since 2011. The whole team excels in service and the gastronomic offer is truly delicious. The restaurant is open for lunch during the week and offers a unique menu. The table d'hôte is offered for about 50 dollars, and the majority of the dishes are in the middle of this margin. The food is always good and lunchtime is a great opportunity to experience this impeccable cuisine at a lower price.
1595 Boulevard Saint-Laurent
Montréal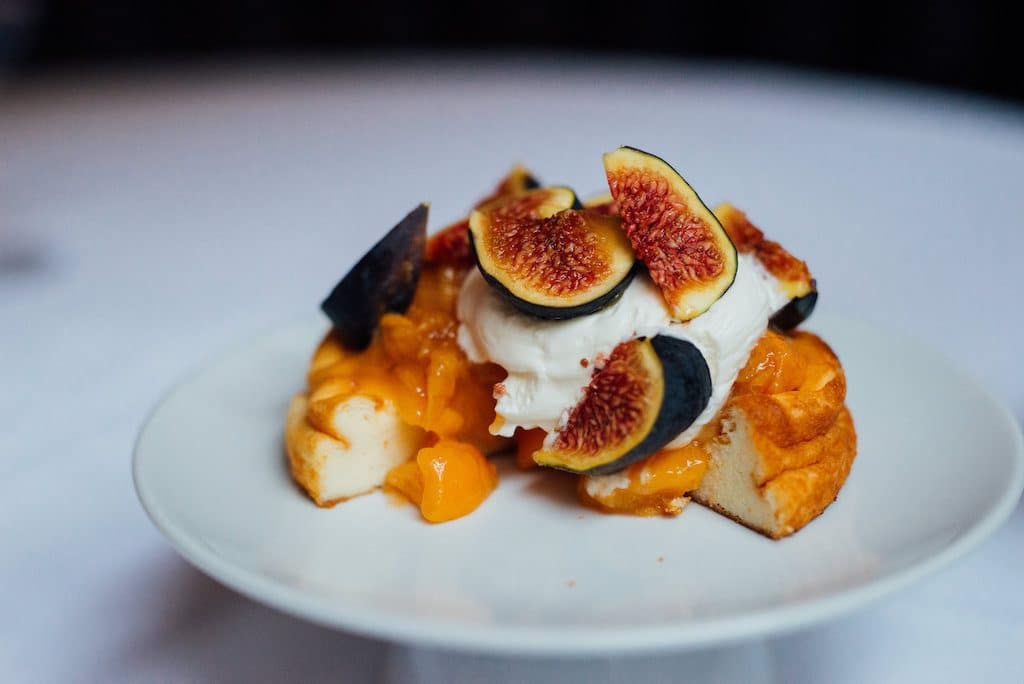 Located in the heart of Old Montreal, Monarque is an excellent restaurant that we really love. With its brasserie and dining room formulas, there is something for everyone, and all in magnificent settings. They offer a table d'hôte during the week, which changes according to arrivals. And so, gourmets can taste their delicious cuisine at a lower price!
406 Rue Saint-Jacques
Montréal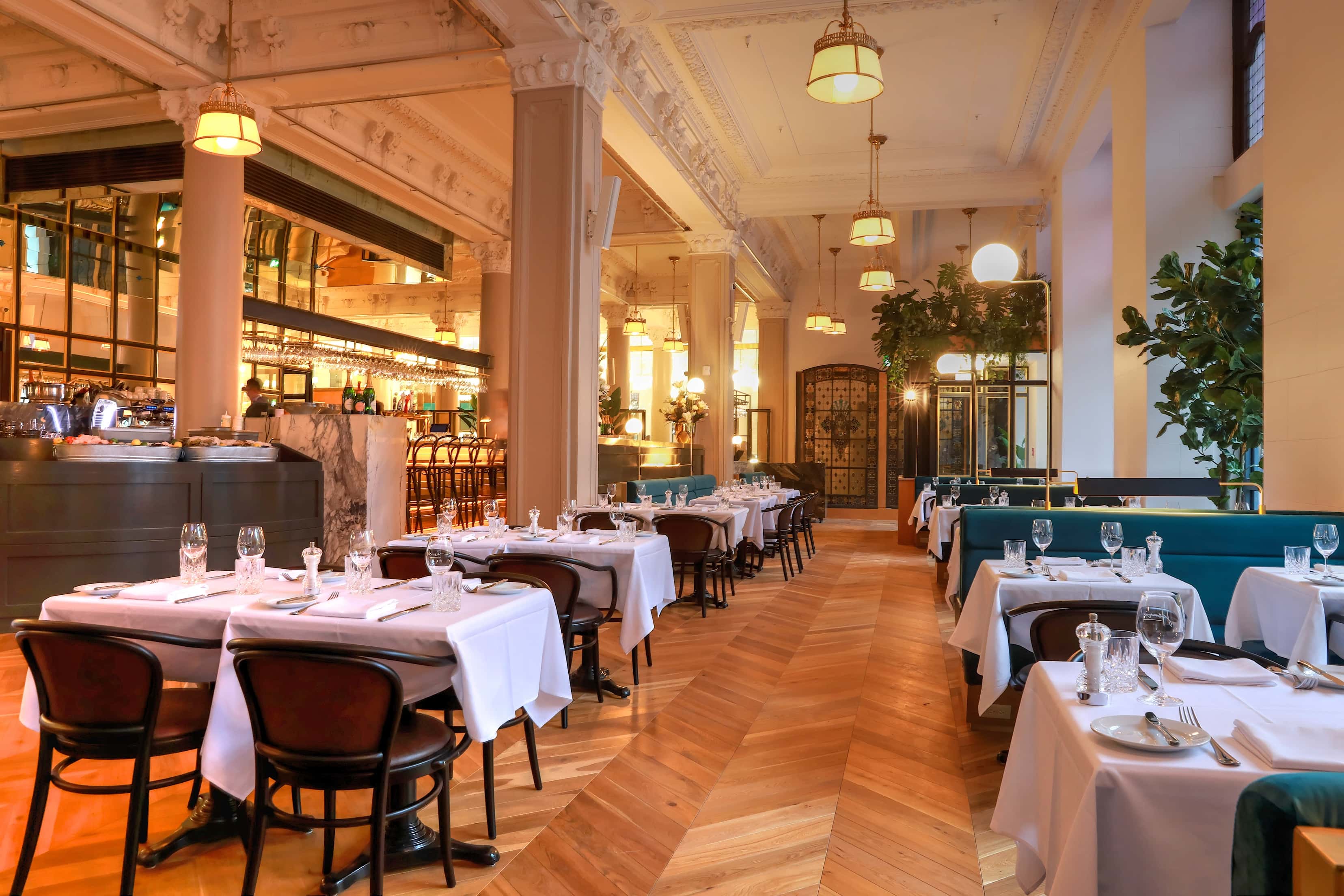 Henri Brasserie Française opened its doors in the beautiful and very large space just behind the famous Birks House. Here, they offer delicious French cuisine with an excellent balance between refinement and simplicity. At lunchtime, be sure to make a reservation, as business people have made this one of their favourite lunch spots.
1240 Phillips Square
Montreal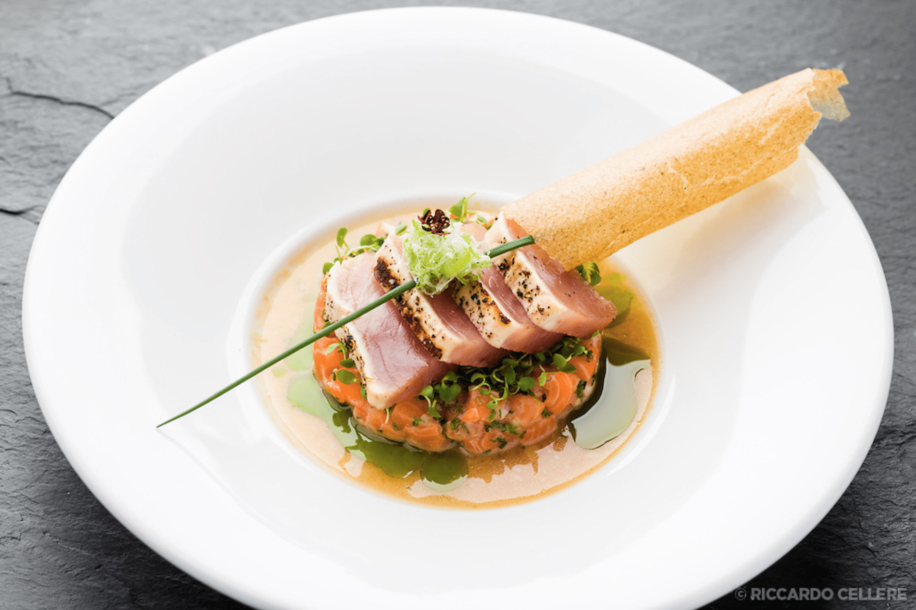 Chef Antonio Park's excellent Japanese restaurant with Korean and South American influences also has a lunch menu. The chef's gourmet dishes are known for their extremely fresh ingredients, and the tasty sushi is among the best in Montreal. At this Westmount location, you can enjoy fresh sushi and fish, as well as salads and hot dishes such as bibimbap, all offered on the lunch menu.
378 Avenue Victoria
Westmount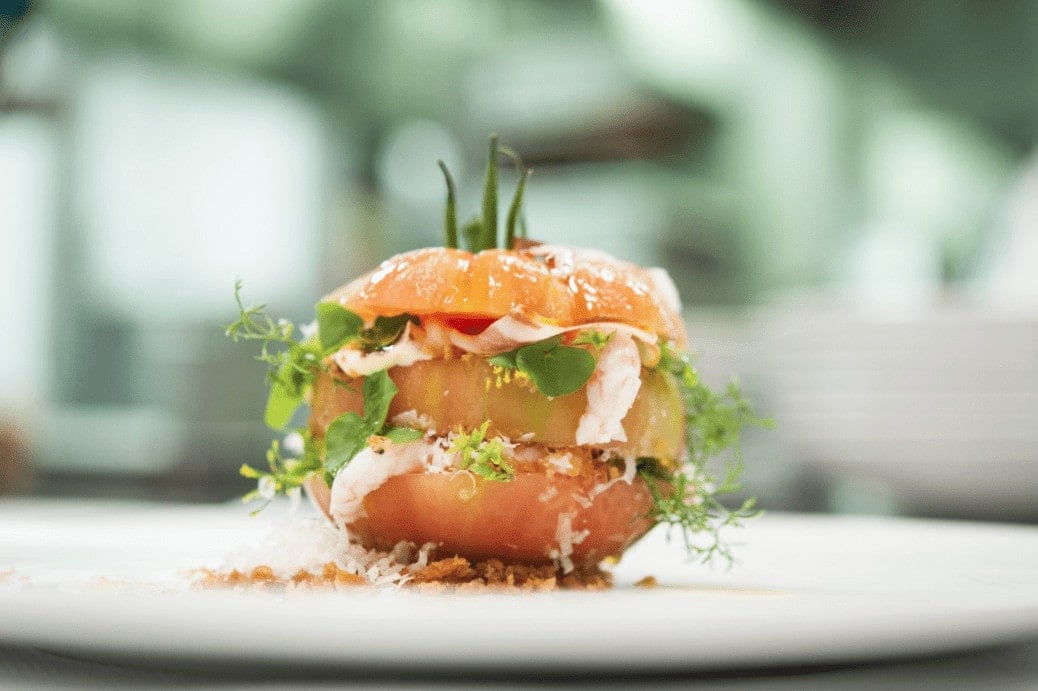 Toqué! is a Montreal institution that has been in operation since 1992! It is also one of Montreal's most chic restaurants and a must-visit restaurant in our city. Under the leadership of its star chef, Normand Laprise, Toqué! has become an internationally recognized and appreciated address. If the price of evening meals tends to soar, eating here at noon is – for very reasonable prices – always a pleasure.
900 Place Jean-Paul-Riopelle
Montréal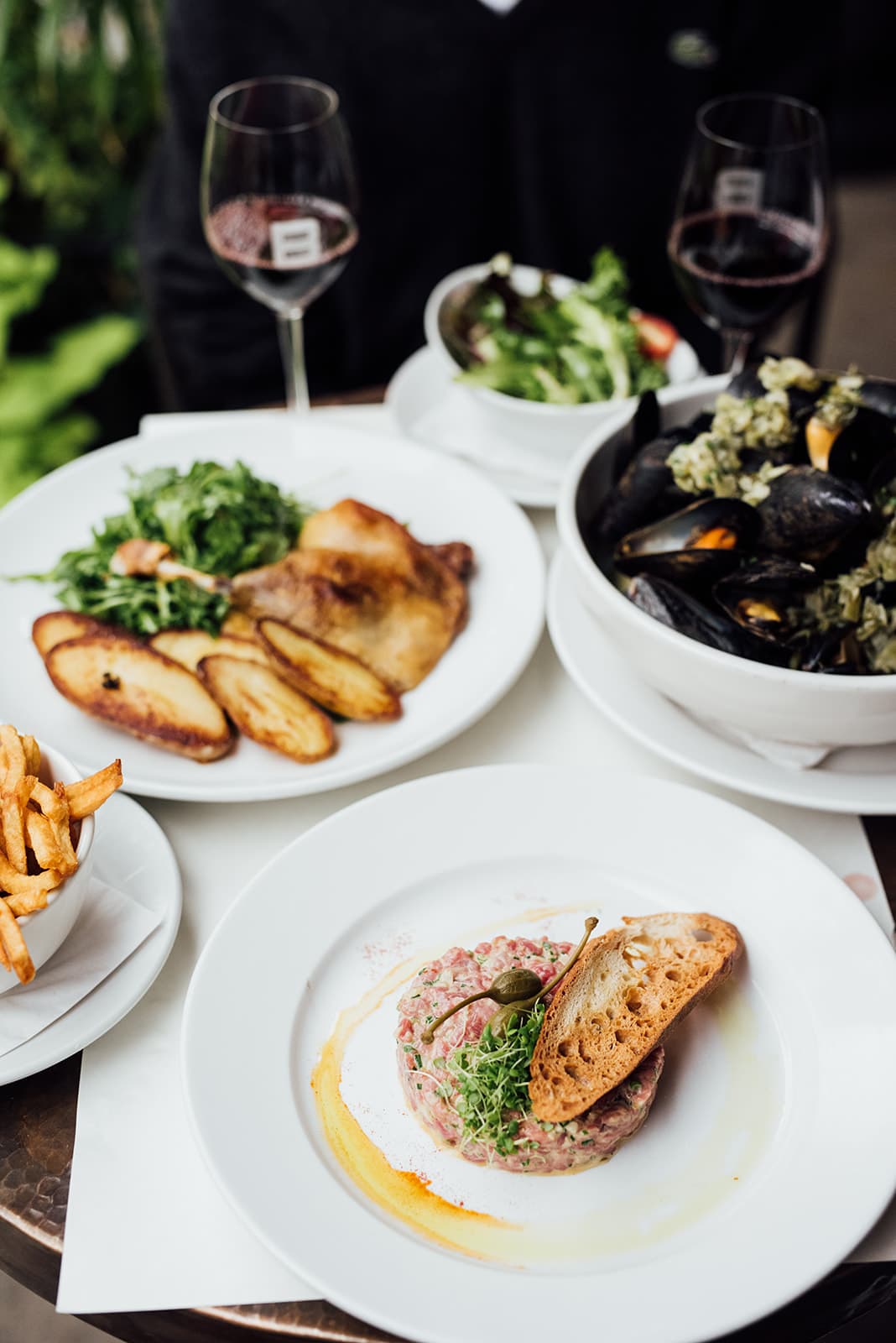 Brasserie Bernard opened its doors in 2013. While the restaurant's beginnings were fairly quiet, the establishment quickly became a favourite with locals and far beyond. As the name suggests, the cuisine served here is that of a fine French brasserie, classic dishes from the French repertoire with tasteful Quebecois touches. This chic Outremont address lends itself perfectly to a pleasant lunch, combining tasty dishes, a friendly atmosphere and low prices.
1249 Avenue Bernard
Montréal
See on map
5357 Avenue du Parc Montréal H2V 4G9
1228 Rue Sherbrooke Ouest Montréal H3G 1H6
1595 Boulevard Saint-Laurent Montréal H2X 2S9
406 Rue Saint-Jacques Montréal H2Y 1S1
1240 Phillips Square Montreal H3B 3H4
378 Avenue Victoria Westmount H3Z 2N4
900 Place Jean-Paul-Riopelle Montréal H2Z 2B2
1249 Avenue Bernard Montréal H2V 1V7