The Best Ice Cream in Montreal: Our favourite spots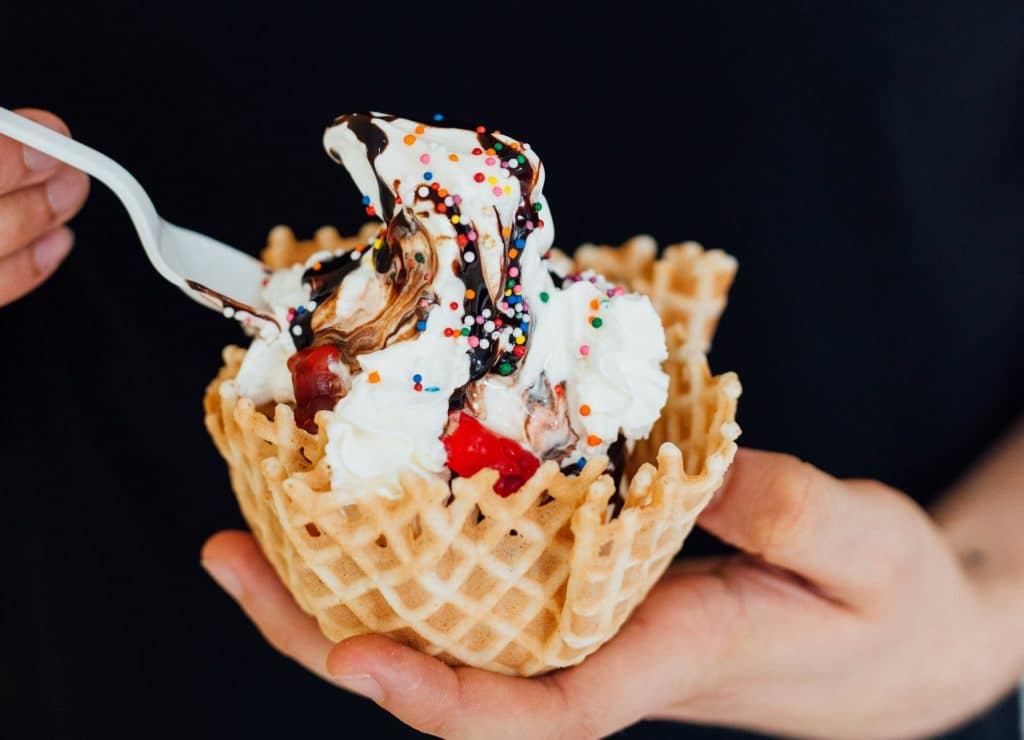 We all cherish the warm summer weather, and knowing where to find the best ice cream is really important! The origins of this delight go way back to the Roman Empire and Emperor Nero (we're talking first century anno domini years!), who apparently liked what we would call a sorbet, made of fruit, honey and snow, brought to Rome for him from the Alps (of course!) Over the centuries, it has evolved thanks to different recipes from all around the world ranging from China to the Middle East, and from Italy to North America. Nowadays, whether it be ice cream, sorbet or gelati, the choice of flavours is endless and we are lucky that Montreal has it all, especially the artisanal kind of frozen treats.
Ice cream shops or creameries (or parlours as they have sometimes been known), were often connected to dairies but that has all changed and today's small artisan ice cream shops are gaining in popularity, as our list indicates. The most popular flavour still remains vanilla with connaisseurs preferring pure French vanilla or vanilla bean. Chocolate is the next favourite.
If you're looking for more suggestions, check out our list of the best croissants in Montreal, or the best Italian restaurants in Montreal!
Here's our list of the best ice creams, gelati and sorbets in the city :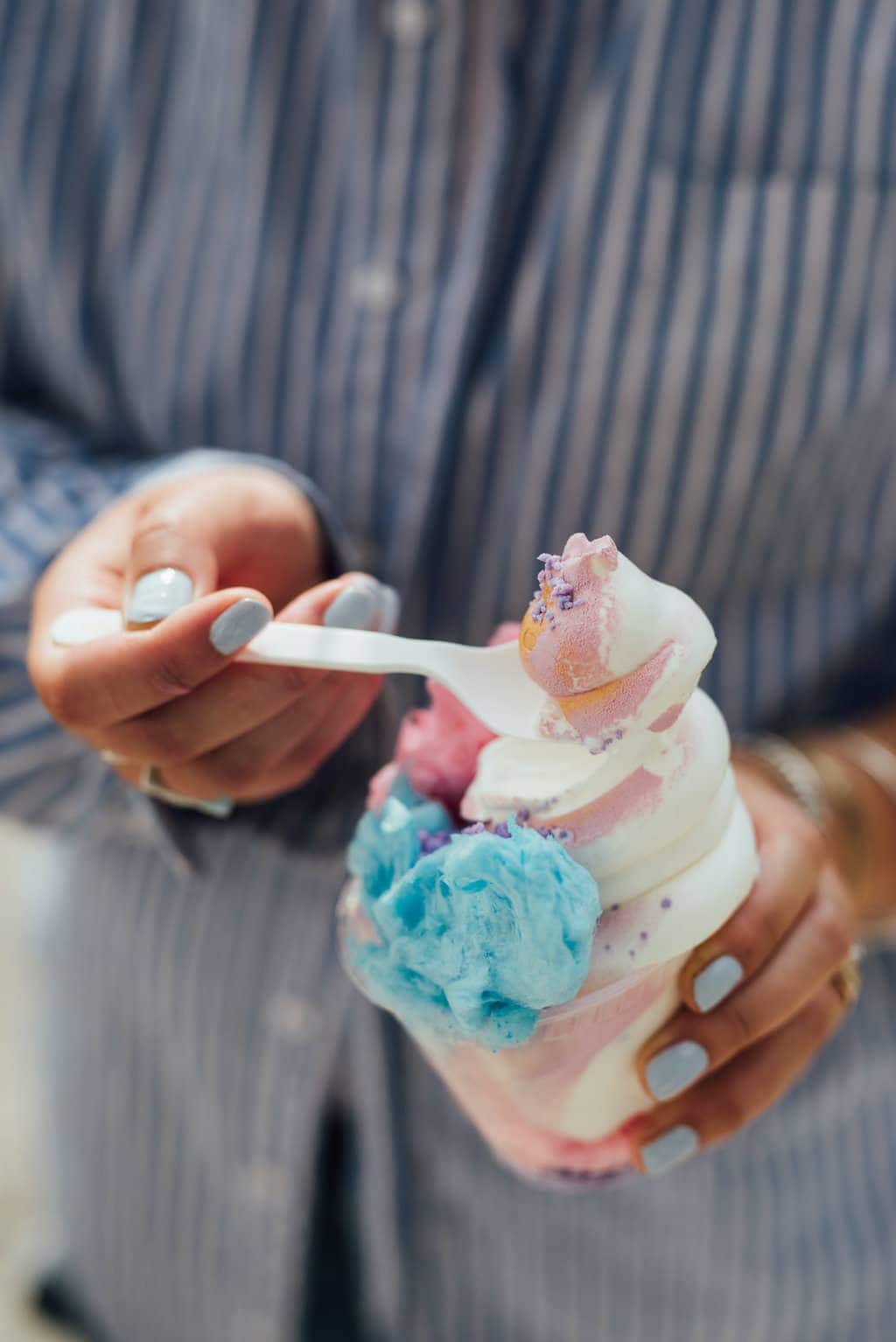 Iconoglace offers six flavours of soft ice cream, four of which are certified vegan. These flavours change from week to week, depending on product availability. Everything at Iconoglace is homemade, even the waffle cones. The slushes are made with real fruit and organic maple water, so there are no artificial ingredients! The dairy bar is open all summer long every day from 12 to 10 pm.
1320 Rue Bélanger
Montréal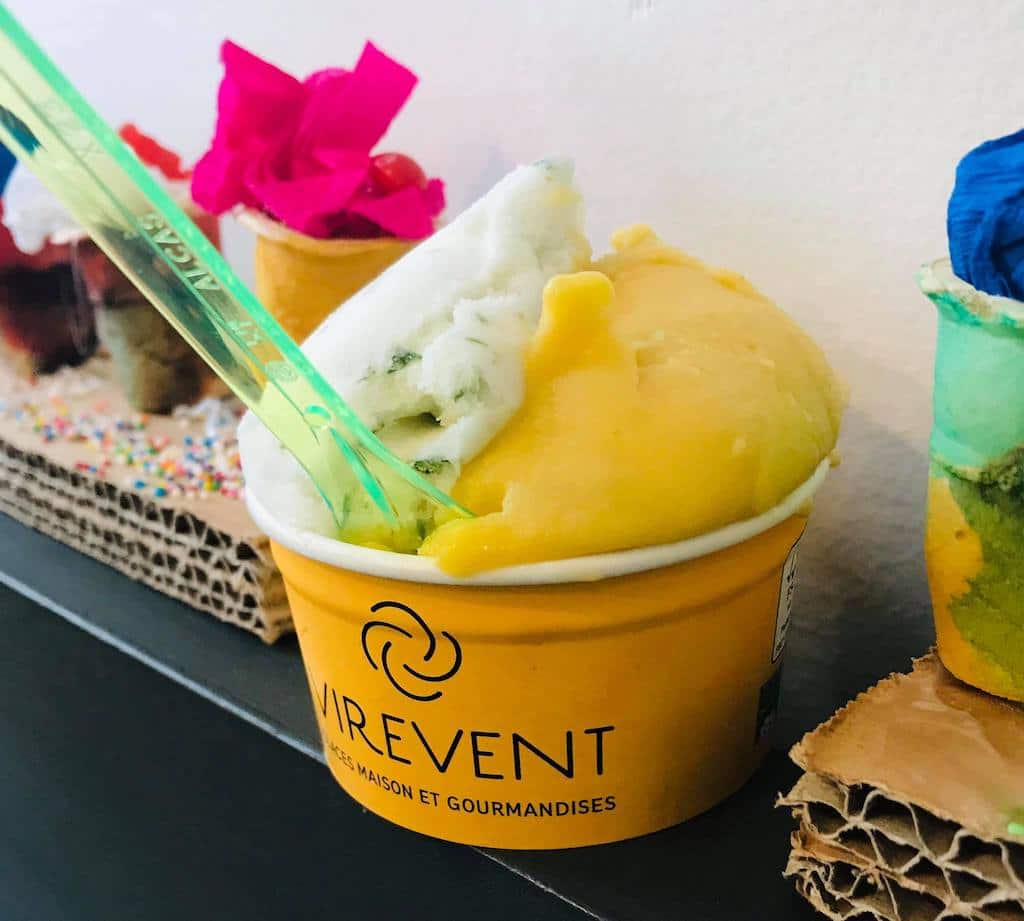 Virevent
Le Virevent is an artisanal ice cream shop in Ahuntsic located on Fleury Drive. It attracts a lot of local regulars every season, who can't get enough of the delicious ice cream during summer season.
1517 Rue Fleury Est
Montréal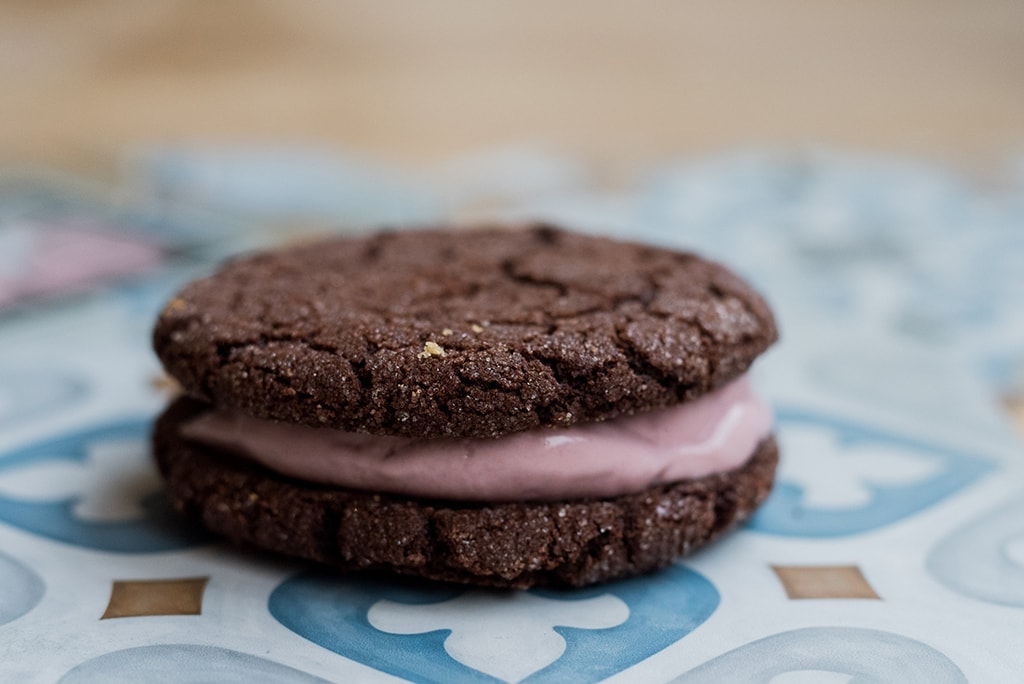 Dalla Rose's small creamery recently opened in St-Henri and wow, what delicious ice cream is on offer!  The mouth starts to water with multiple different flavours to choose from plus there are 6 different ice-cream sandwiches with rotating flavours and these are the crèmerie's specialty.  Choose what kind of biscuit and ice cream flavour works for you and it is made right there on-the-spot.  The exceptional deliciousness is down to the high-quality of the ingredients and perfect for a hot summer day. Alison Slattery
4609 Rue Notre-Dame Ouest
Montréal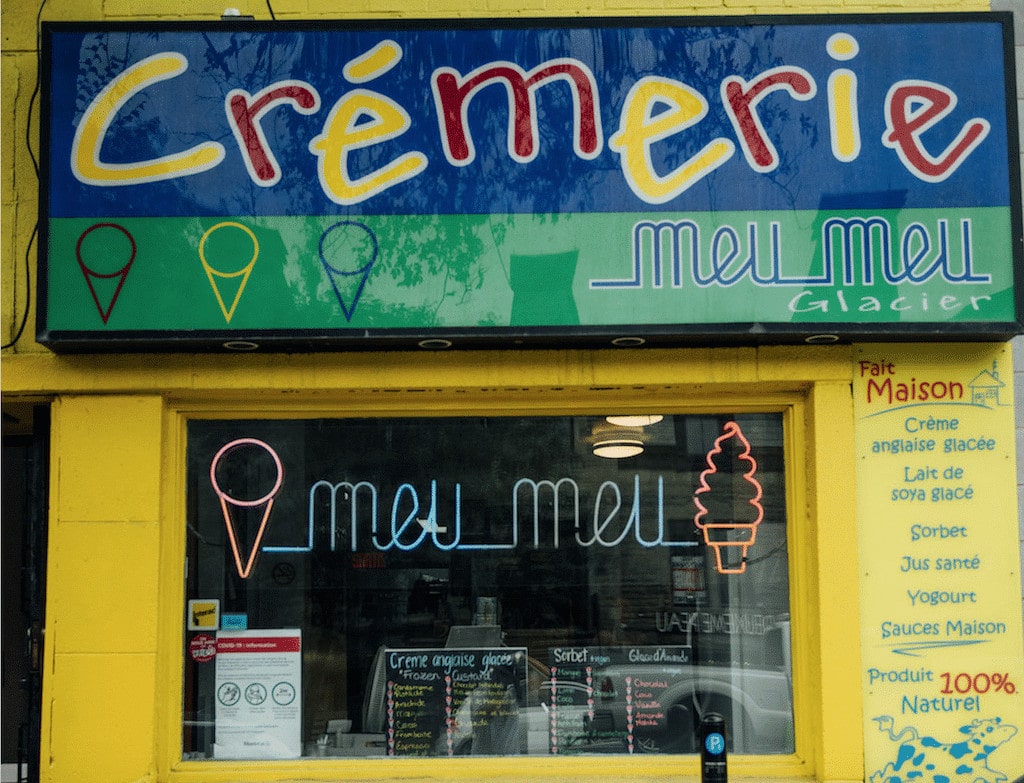 Meu Meu's ice cream is always extraordinary.  The friendly welcome into this tiny space is extended to each customer and the staff are very attentive, adding to the experience. Meu Meu is popular and the photos on the walls are testimony to its appreciative customers. The choice of ice cream flavours is very creative and original and we also found the homemade iced yogurts very flavourful.  Meu Meu serves ice cream of such a good quality, it is easy to recommend. lea_raciop
4458 Rue Saint-Denis
Montréal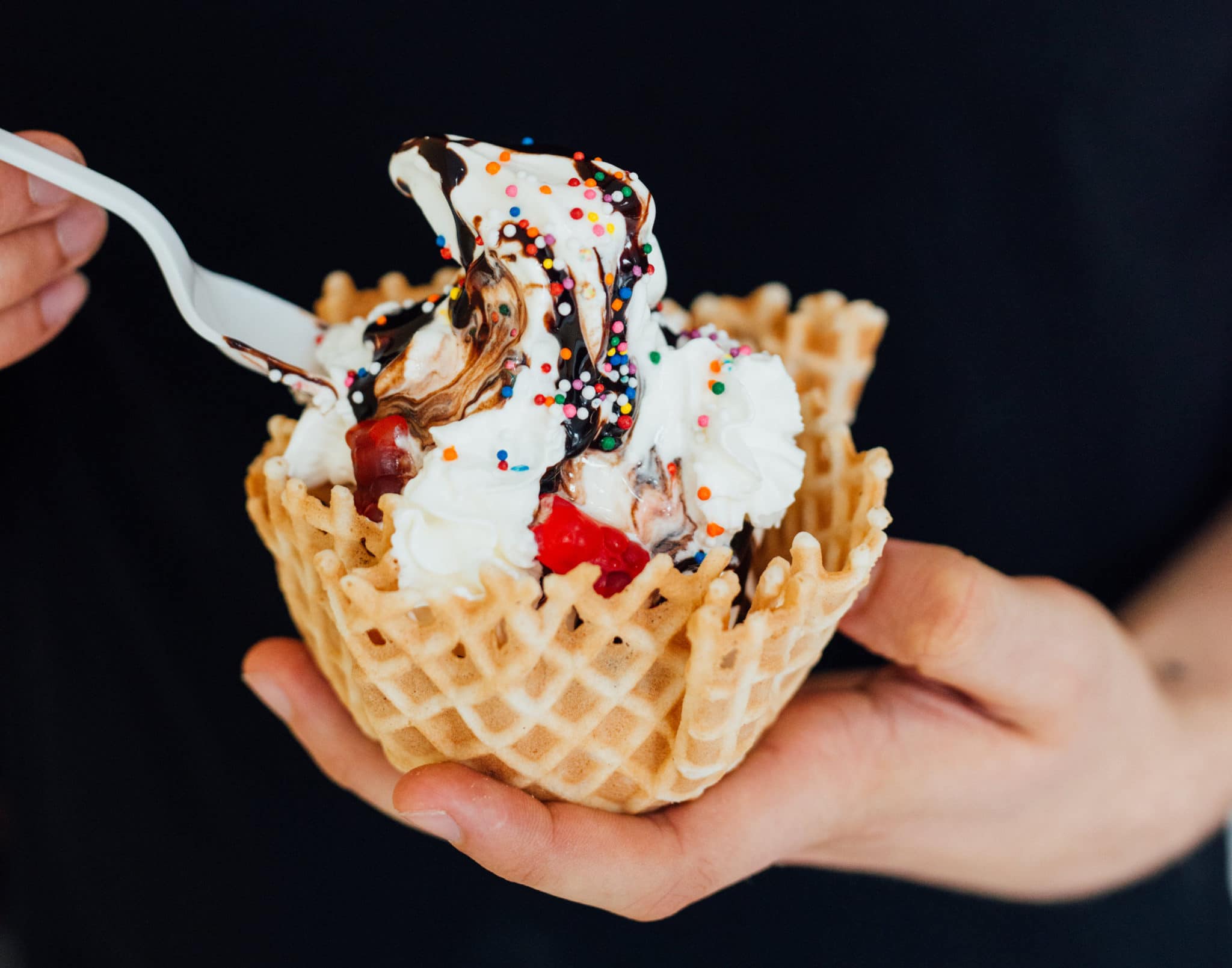 Bring on the summer because that's when Ripples opens its door and the customers come streaming in. This blvd Saint-Laurent spot has been serving sublime ice cream for more than two decades, with about 30 flavours!  Choosing a favourite isn't easy but we have a weakness for the 6X Chocolat and French Vanilla.  But don't stop there because sorbets, frozen yogurts and Blizzards of all kinds are also available.  Don't forget …. Ripples on blvd Saint-Laurent. Alison Slattery
3971 Boulevard Saint-Laurent
Montréal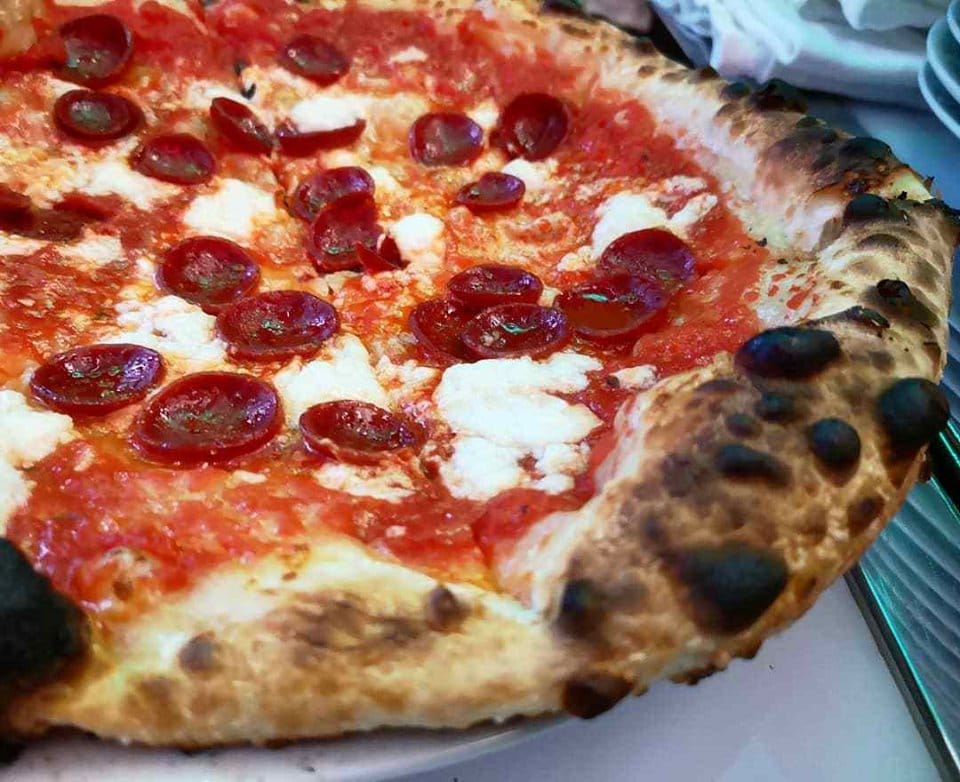 Gema Pizzeria may be one of Montreal's finest pizzeria's, but Gema also has a counter selling extraordinary soft ice cream. Thanks to chef Michele Forgione's recipe, Gema is now a Tastet favourite for ice cream. Whether it's vanilla or chocolate ice cream, dipped in chocolate or caramel, the outcome is ice cream heaven! Julie Perreault
6827 Rue Saint-Dominique
Montréal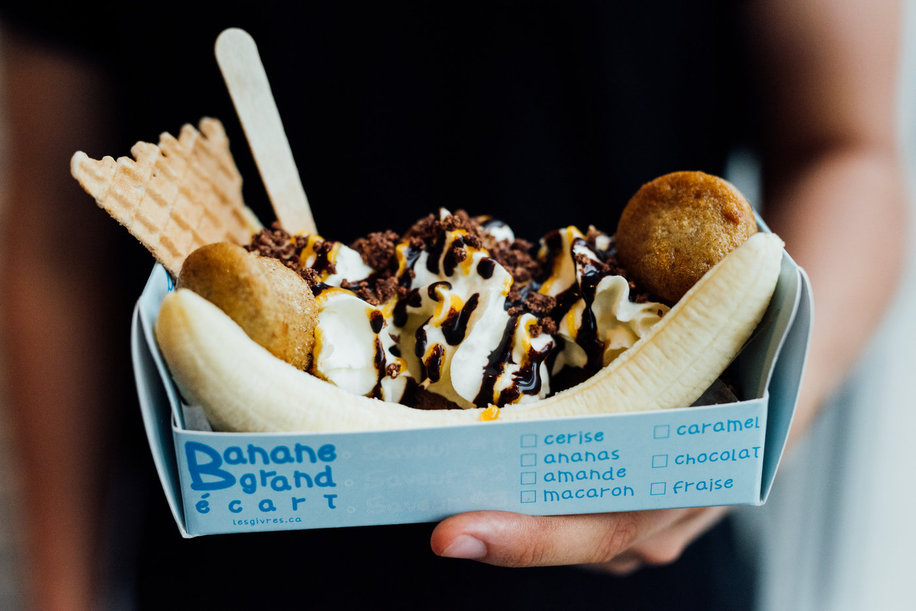 Les Givrés
The owners Martin and Alexandre offer one of the best artisanal ice creams in town! Their ice cream is fantastic and definitely ranks with the best in town.  It's available in some grocery stores, however, it's way more fun to enjoy it at either of the Les Givrés locations, either on de Castelnau East, the Ontario street or Masson street. We also recommend buying any of their frozen ice cream selections (eg. bûches, iglu) for take out. They are delightfully creative, and each delicious spoonful is guaranteed to slip smoothly down – a perfect dessert for any celebration. Les Givrés
334 Rue de Castelnau Est
Montréal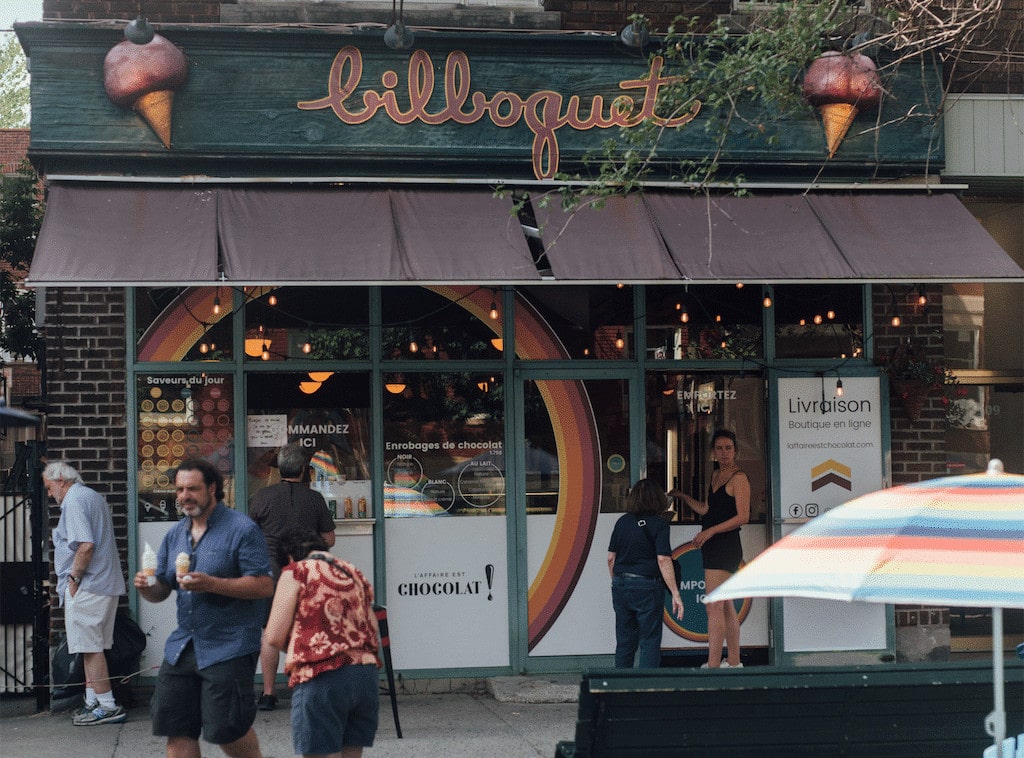 Bilboquet's beginnings go back to 1983 and it has since become a Montreal landmark where you simply have to go and savour great ice cream.  When there are more than 40 flavours to choose from, then it is worth the effort. The creamery now has several locations which have thankfully shortened the line-ups, so you reach the doors of this ice cream temple sooner rather than later. Le Bilboquet
1311 Avenue Bernard
Montréal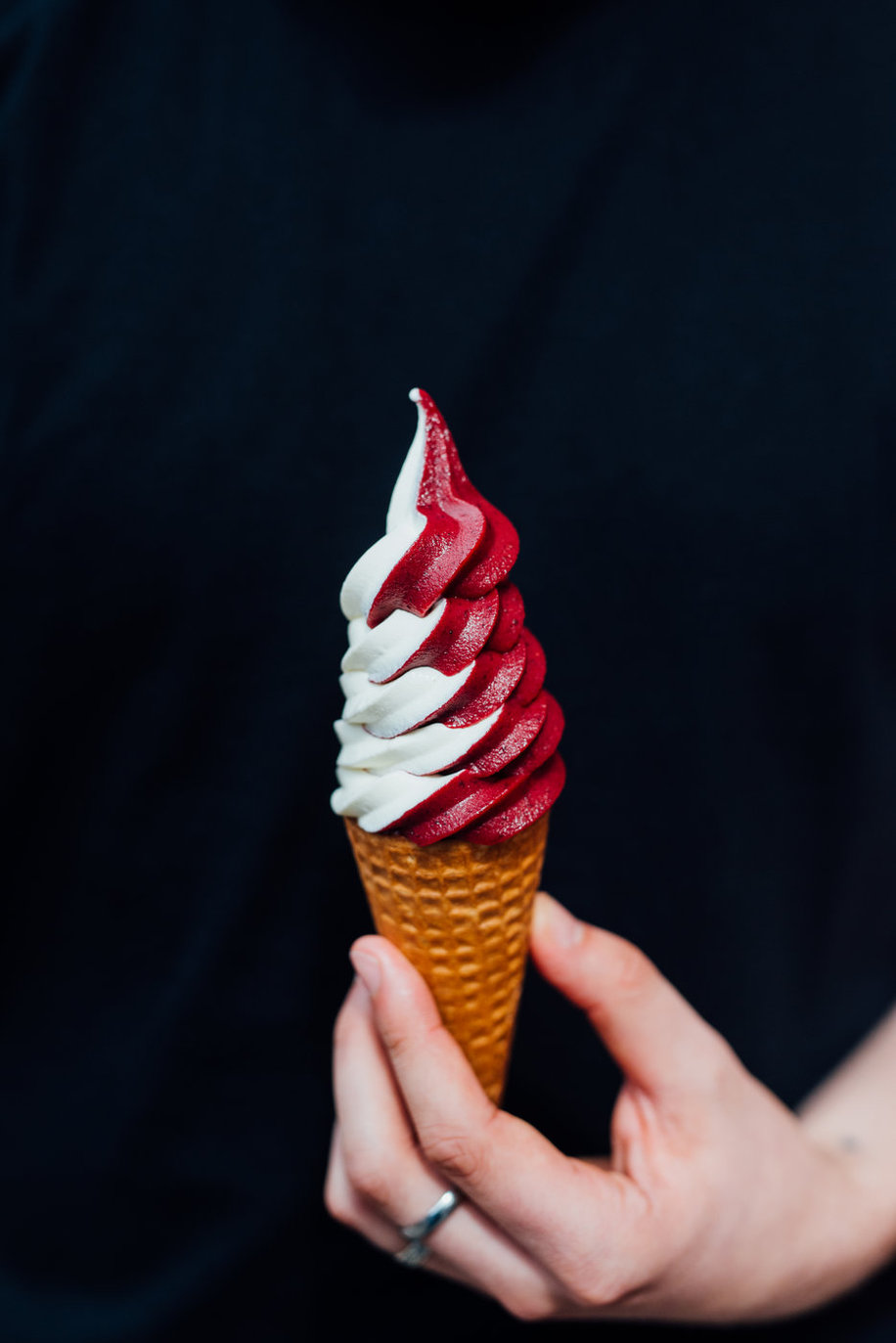 Kem CoBa, which translates from Vietnamese to "third auntie's ice cream", is the nickname given to Ngoc, the co-owner, by his niece. They serve their own wonderful homemade ice creams and fresh sorbets.  The flavours are very original, made with excellent ingredients and the few ice cream cakes have some Asian influences.  If you decide to go during peak hours then be prepared for very long lines so maybe plan ahead. Graebeard88
60 Avenue Fairmount Ouest
Montréal
Crèmerie Bo-Bec
Crèmerie Bo-Bec is an artisan ice cream shop located in the heart of Plateau Mont-Royal. It opened in 1989 near Parc Laurier and may look a little dated, but we're there for the ice cream.  With more than 20 homemade ice creams and traditional soft ice cream, there's a flavour for everyone.  Go to the self-serve counter for take-out. Photo Frenchcuisse
1300 Avenue Laurier Est
Montréal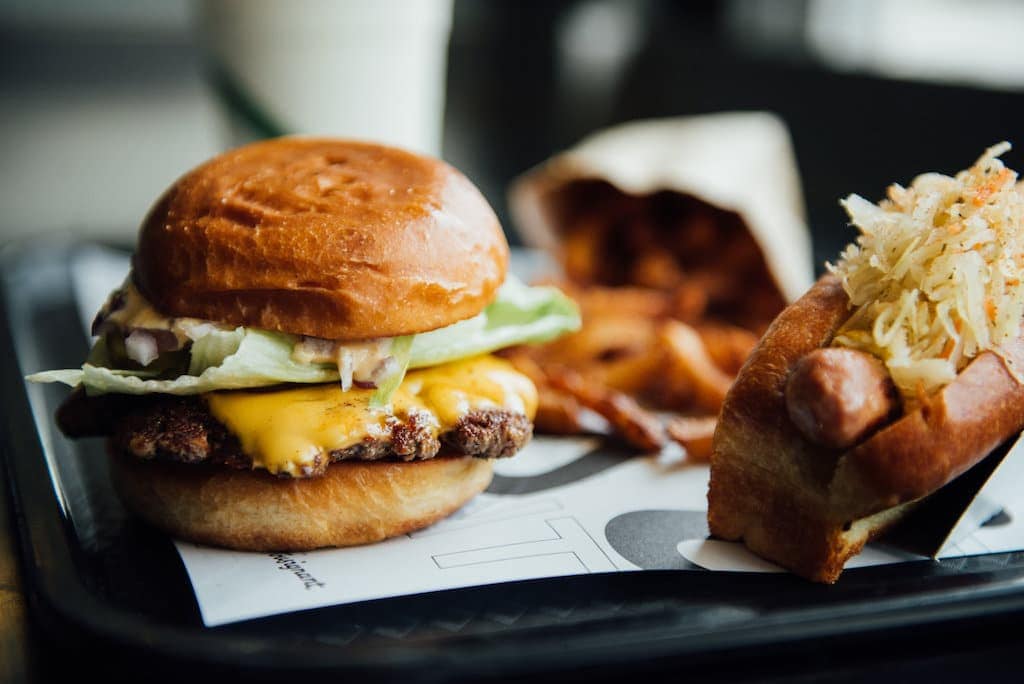 Surrounded by a decor typical of a 1950s snackbar, Chez Tousignant's menu has tried and true classic snacks but they also serve the same excellent soft ice cream from Pizzeria Gema, making it de facto delicious. Why? Because the owners of the two places are one and the same.  The difference, however, is that at Chez Tousignant, you can also choose between a chocolate or vanilla milkshake, and between soft ice cream made of chocolate, vanilla or both. It's all good! Julie Perreault
6956 Rue Drolet
Montréal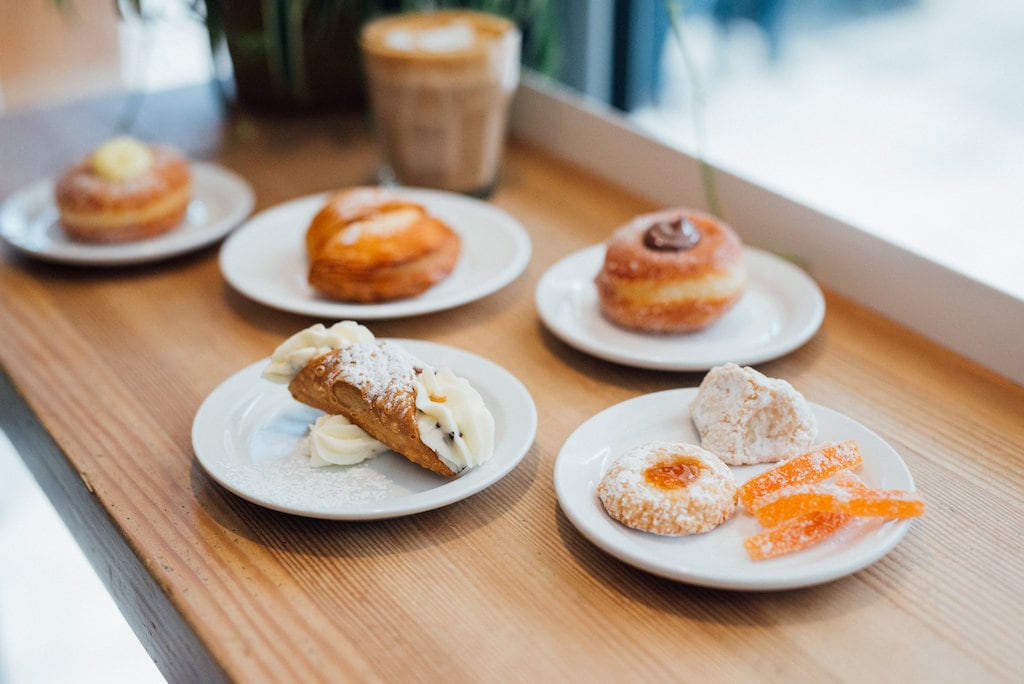 San Gennaro is one of the best Italian cafés in Montreal.  They serve many excellent dishes, including pizza al taglio, and their Italian coffee is really good. It's a small space painted in soft tones and the service is friendly. The gelati choices are wonderful, fulfilling what your tastebuds may be desiring.  Allow yourself to feel swept away by San Gennaro's charm and atmosphere. San Gennaro
69 Rue Saint-Zotique Est
Montréal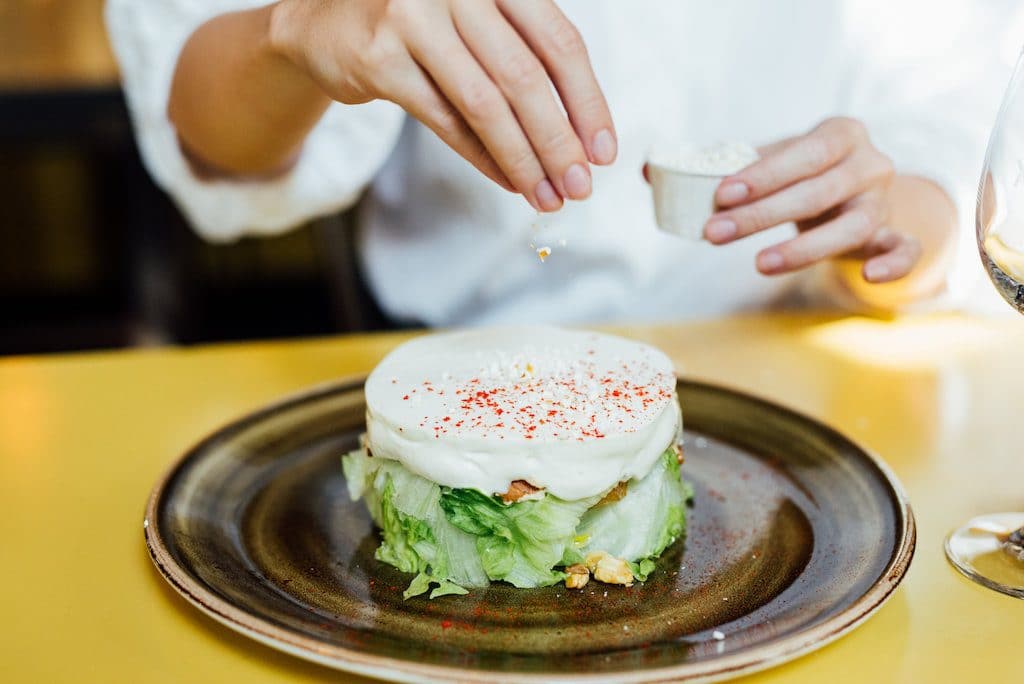 Mile-Ex
Spoom is the ice cream counter at Restaurant Mile-Ex, a location we often refer to as a good place to dine.  Place your order at the window or from inside Mile-Ex.  Spoom comes from the Italian « spuma »,  a type of frozen dessert like a frothy sorbet, made from whipped egg white, fruit juice/wine & syrup « with the consistency of a creamy foam », explains Gregory Paul, one of the creators behind this venture. The flavours change according to the season and whims of Spoom but count on at least 6 choices. If you drop in while on a walk with your four-legged friend, there's even a veal option! Audree_ellem
6631 Rue Jeanne-Mance
Montréal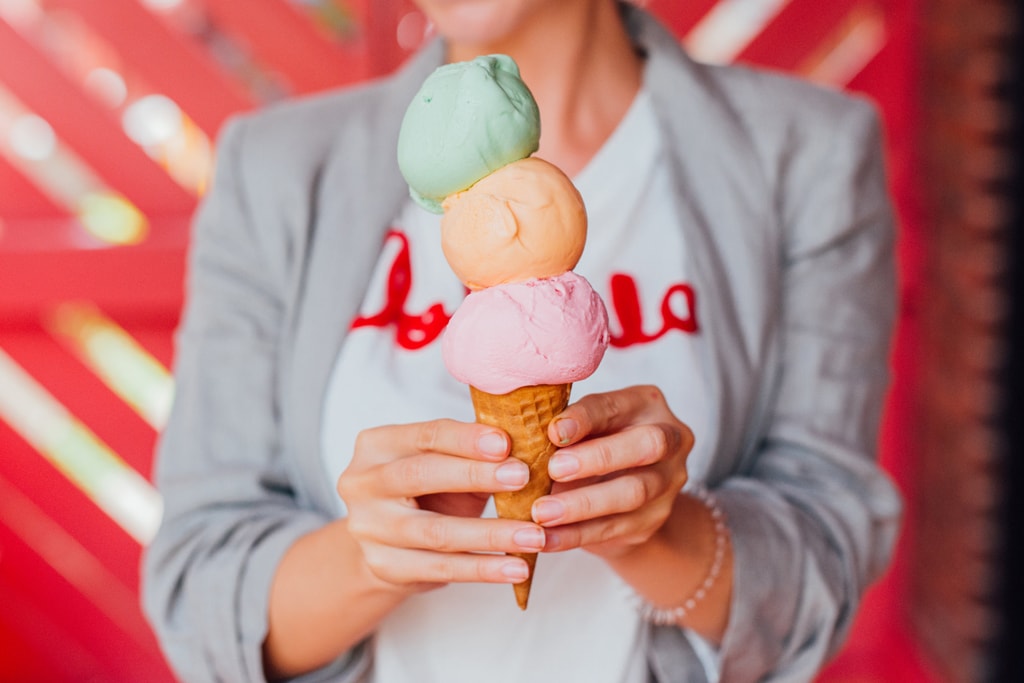 Ca Lem is a creamery near the Loyola Campus of Concordia University, in Montreal West, that offers a very good ice cream. The place is welcoming, the small terrace of the creamery is very nice and the product offered is very good. With nearly 20 flavors, the place offers a choice for many tastes and even offers a flavor of the week. You will certainly find many satisfied students, but that's often a good sign.
6926 Rue Sherbrooke Ouest
Montréal
1320 Rue Bélanger Montréal H2G 1A1
1517 Rue Fleury Est Montréal H2C 1S5
4609 Rue Notre-Dame Ouest Montréal H4C 1S5
4458 Rue Saint-Denis Montréal H2J 2L1
3971 Boulevard Saint-Laurent Montréal H2W 1Y4
6827 Rue Saint-Dominique Montréal H2S 3B1
334 Rue de Castelnau Est Montréal H2R 1P8
1311 Avenue Bernard Montréal H2V 1W1
60 Avenue Fairmount Ouest Montréal H2T 2M2
1300 Avenue Laurier Est Montréal H2J 1H3
6956 Rue Drolet Montréal H2S 2T3
69 Rue Saint-Zotique Est Montréal H2S 1K7
6631 Rue Jeanne-Mance Montréal H2V 4L1
6926 Rue Sherbrooke Ouest Montréal H4B 1P9