Montreal's best desserts x Cacao Barry
What are the best desserts in Montreal? In collaboration with Cacao Barry, we took a serious look at this question!
Cacao Barry is a chocolate company that has been developing expertise in cocoa and chocolate around the world for over 170 years! A high-end French company, Cacao Barry offers some of the most delicate and refined chocolate in the world. Working with cocoa farmers and chefs from across the globe, Cacao Barry offers a range of cocoa products, chocolate from exclusive plantations and luscious chocolate recipes.
"Save the best for last" they say. Like a singer who waits for his encore to play his most famous song, restaurants also like to tie their dining experiences off with a bang – in the form of dessert. For us, dessert is like a return to childhood. When we say dessert, we are talking about decadence, pairing flavours, freshness, and richness, but above all we are talking about happiness. Whether it is sweet, a touch salty, even spicy, melting or soft, the dessert finds its raison d'être in the multiple pleasures that it grants to the one who tastes it. It is therefore with great pleasure that we present you this list of the best desserts in Montreal presented in collaboration with Cacao Barry.
For more specific delights, check out our lists of the best brownies, the best hot chocolates or our favourite pastry shops in Montreal.
Bon appétit and make way for the best end-of-meal treats in the metropolis: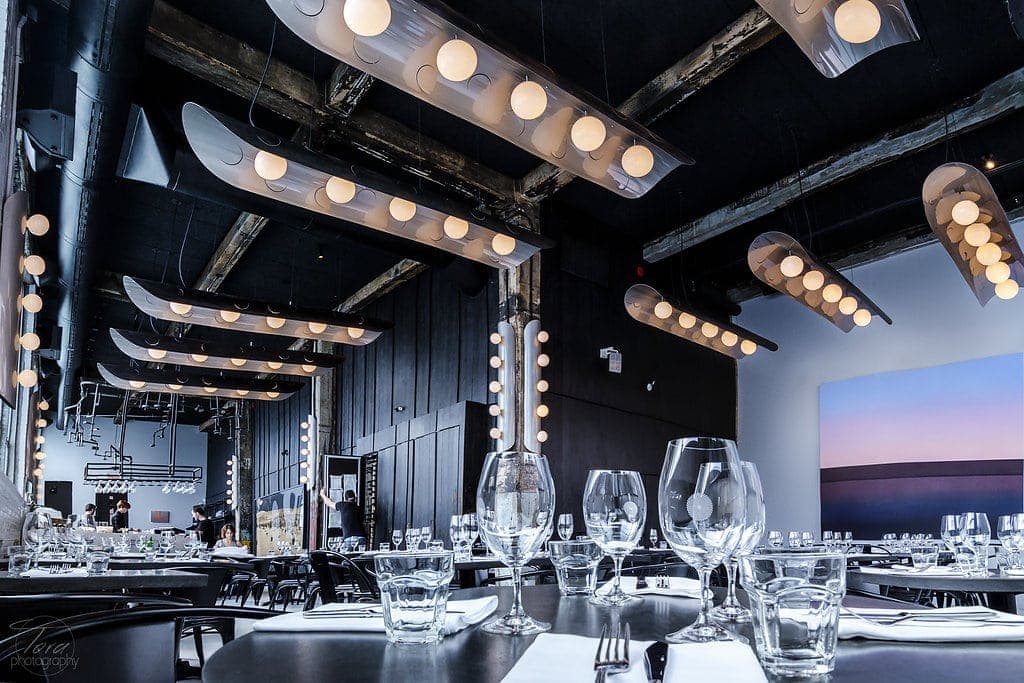 Le Serpent is one of Montreal's best Italian restaurants and pastry chef Masami Waki's desserts are to die for! Located in the Darling Foundry, this beautiful space has an electric atmosphere – Le Serpent is a perfect spot for a first date. On the sweet side, we particularly like the Tiramisu Masami style, the maple pudding with the Breton olive cookie and compressed apple, and the chocolate cake with hazelnut, vanilla cream and chocolate ice cream.
257 Rue Prince
Montréal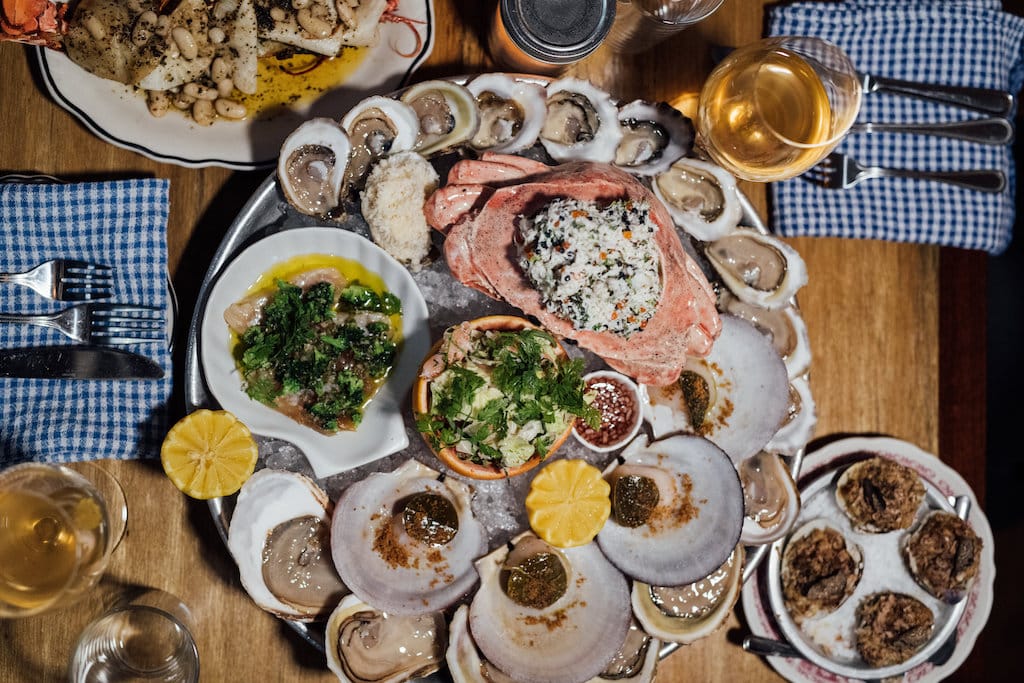 Liverpool House is one of Montreal's must-visit restaurants. We come here for a friendly and delectable meal, but also to savour some of our favourite desserts in town. With its beautiful and colourful decor, the Liverpool House is one of the warmest restaurants in Montreal. The dessert menu reflects the rest of the menu: comforting options, generous portions and unforgettable flavours, textures and combinations. The options change often, but the desserts are often in the "Quebecois grandma" style.
2501 Notre-Dame Street West
Montreal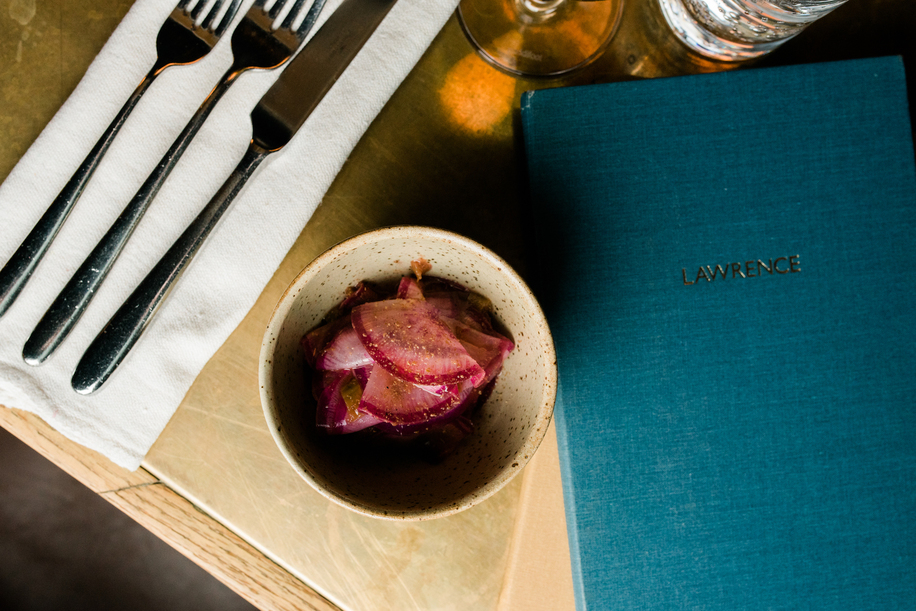 At Lawrence, we eat very well, including some of the best comforting desserts in town! The warm address welcomes their customers in a rather simple, but comfortable space. The staff is friendly and we drink very good wines. As for desserts (since that's what we're interested in here), the house offers some of the best donuts in Montreal (at brunch only), and since their desserts change according to the products available as well as the seasons, two of our favourites throughout the year include their chocolate and raspberry pie as well as their famed banoffee pie. To die for!
9 Avenue Fairmount Est
Montréal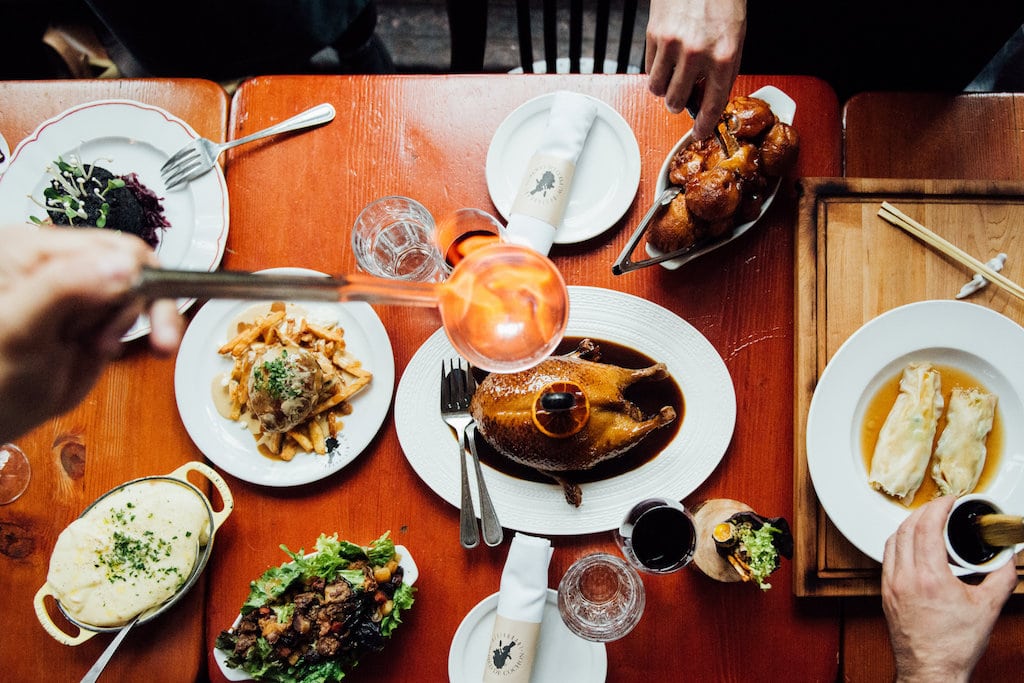 Au Pied de Cochon is a Montreal institution. We come here for a sumptuous evening in a friendly and unpretentious setting. Since its opening in 2001, the establishment has made a name for itself internationally and is, in our opinion, a must in Montreal. It's one of the best Quebecois restaurants in the city, and makes some of the best desserts in town as well. Our favourite? The maple "pouding chômeur" for a mere $9.50 – generous, delicious and sweet as can be, this dessert must be savoured at least once in your life! The sugar pie is also quite decadent.
536 Avenue Duluth Est
Montréal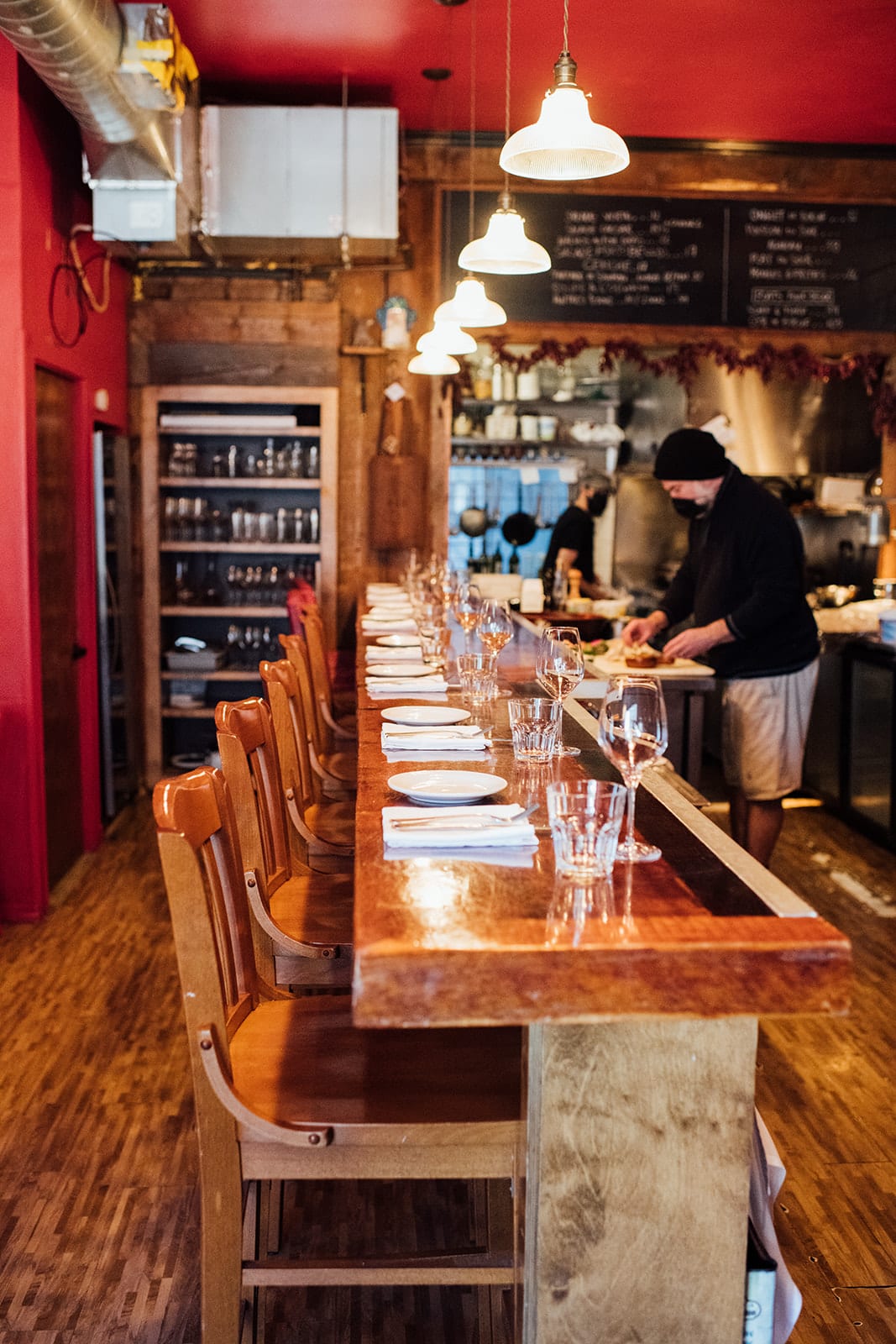 In his little restaurant on Beaubien Street, chef David Ferguson prepares very good dishes and the list of regulars who frequent the restaurant is constantly growing. With his Quebecois cuisine with accent of the American south, Gus offers generous and delicious dishes, and the same goes for the desserts! Cakes are part of the experience here: poached plum cakes, gluten-free blueberry cheesecake, chocolate cake, bread pudding… they all lift the spirits and satisfy a sweet tooth.
38 Rue Beaubien Est
Montréal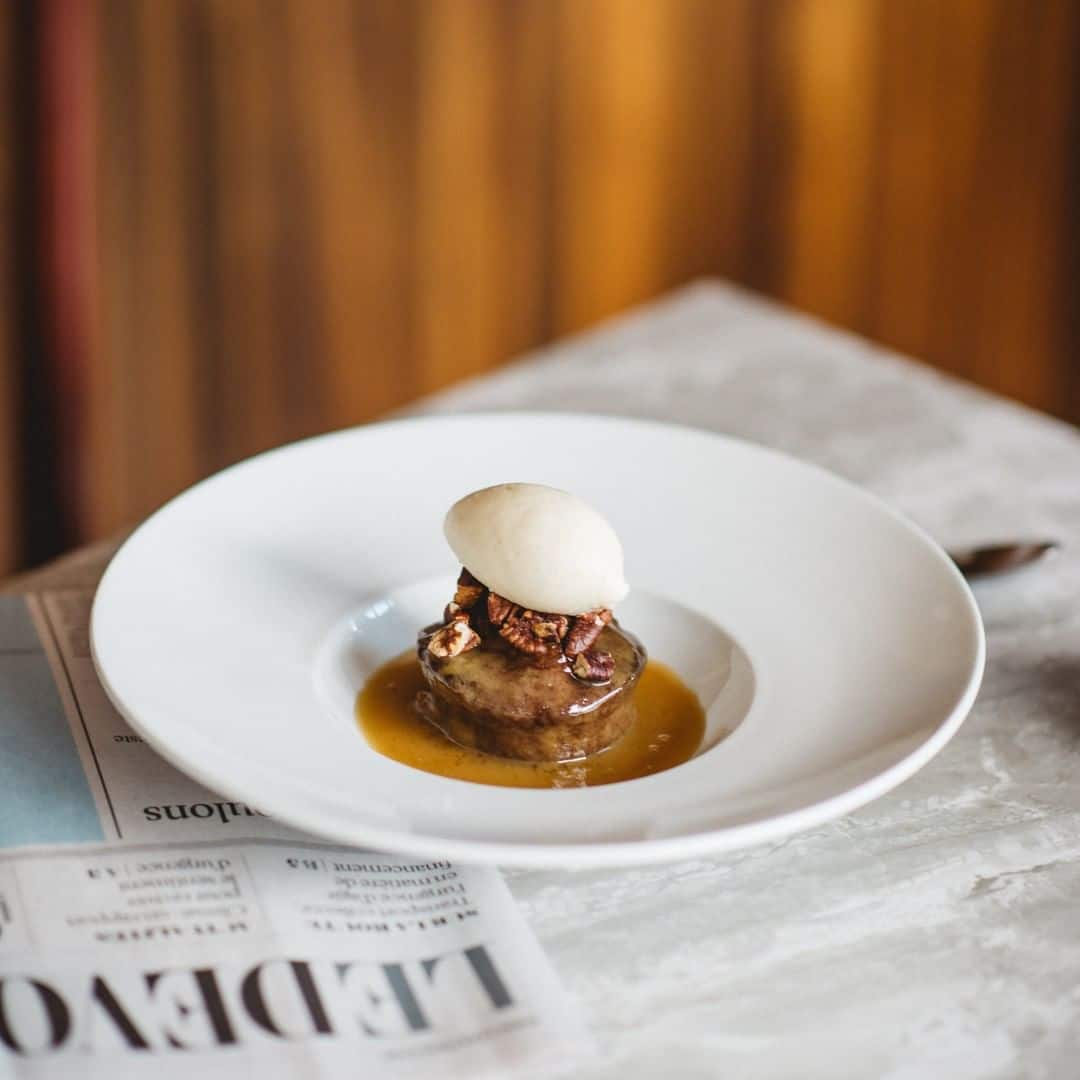 Leméac is a long-time favourite where the quality is always consistently high, one of the best French restaurants in Montreal. In an elegant and classic space you can enjoy a French brasserie menu. The service is courteous and efficient; everything is balanced to perfection. One comes here to savour classic dishes, but also excellent desserts. If all the suggestions are good, we have a weakness for the famous homemade French toast with maple caramel and milk jam ice cream – definitely one of the best desserts in Montreal!
1045 Avenue Laurier Ouest
Montréal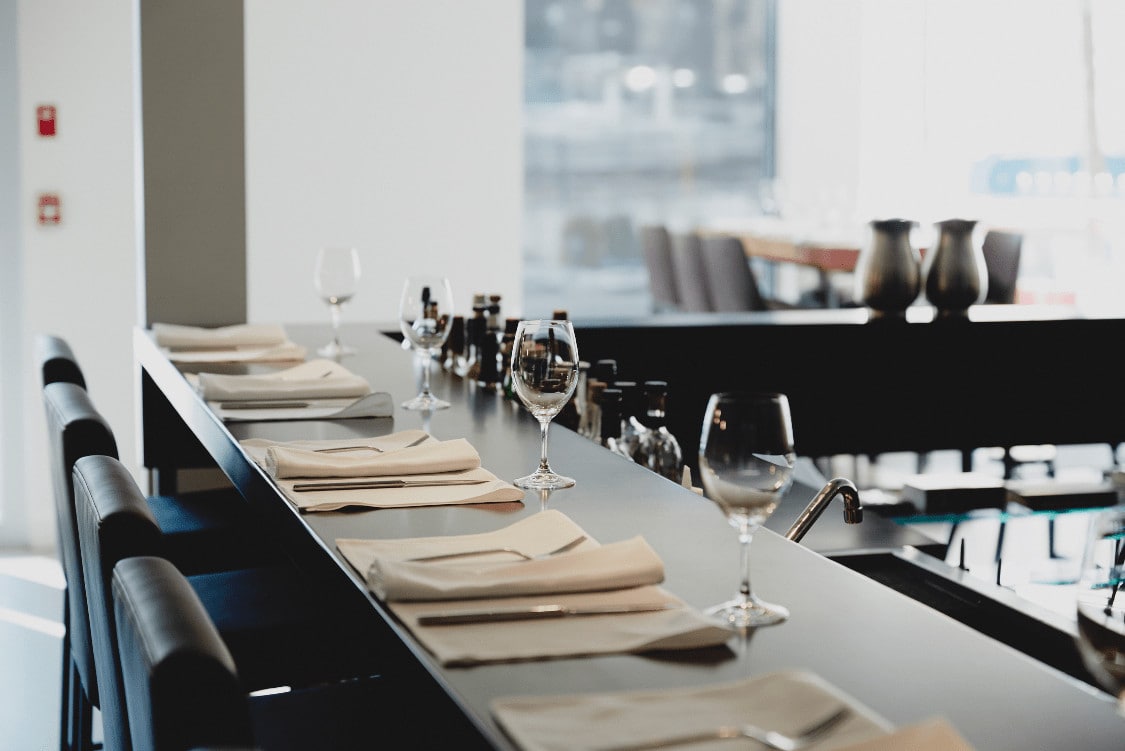 Bouillon Bilk is one of Montreal's best and most chic restaurants, and one of our favourite addresses. In a minimalist decor, the establishment offers Quebecois cuisine that is off the beaten path and makes way for exceptional gustatory discoveries. Throughout the meal, one can only be impressed by the techniques of the house, and the desserts are excellent. We especially like the homemade cookies offered at lunch.
1595 Boulevard Saint-Laurent
Montréal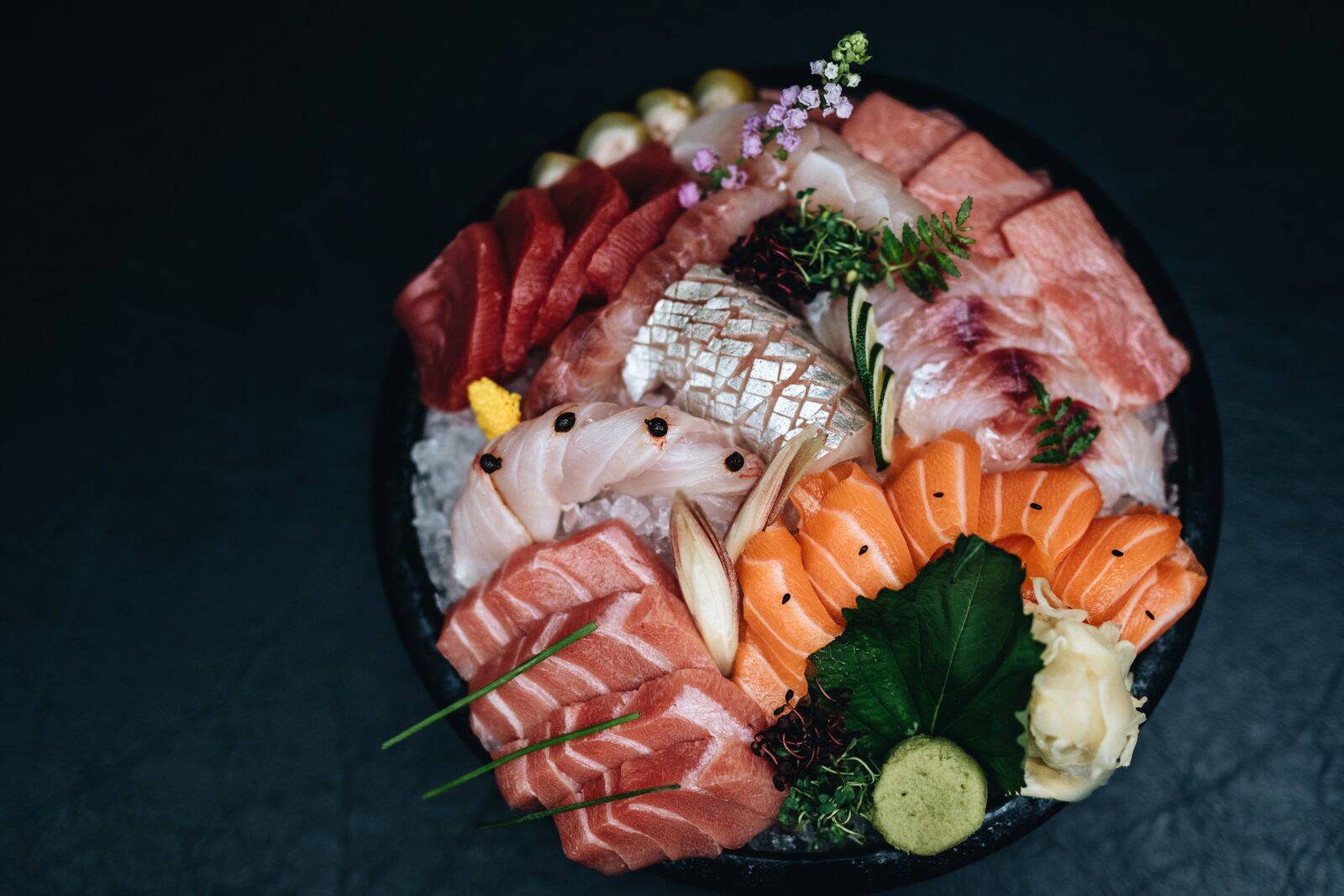 Jatoba
Jabota is one of Montreal's most stylish restaurants. Located in the former Philips Lounge, the restaurant welcomes you in an elegant and enchanting decor. For those with a sizeable wallet, the place will charm your guest or impress the gallery, guaranteed. While the Jatoba experience is lived especially with the seafood platter – one of the specialties of chef Olivier Vigneault – one also comes here for the excellent desserts prepared by pastry chef Kimberly Estrada. There are often four options, each more decadent than the last.
1184 Rue du Square-Phillips
Montréal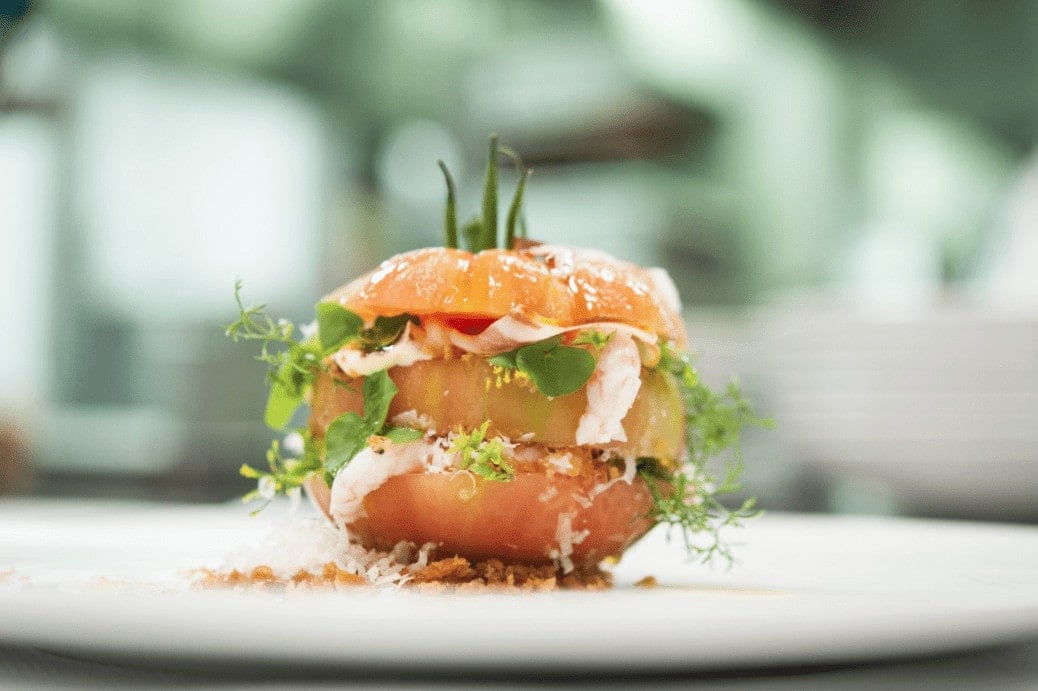 Toqué! is a Montreal institution that has been around for over 20 years! We come here to savour some of the best tasting menus in Montreal in a chic and comfortable setting! The house offers a seasonal menu that highlights Quebec producers. The desserts change according to the ingredients available, but we have a soft spot for everything chocolate here – cream or mousse.
900 Place Jean-Paul-Riopelle
Montréal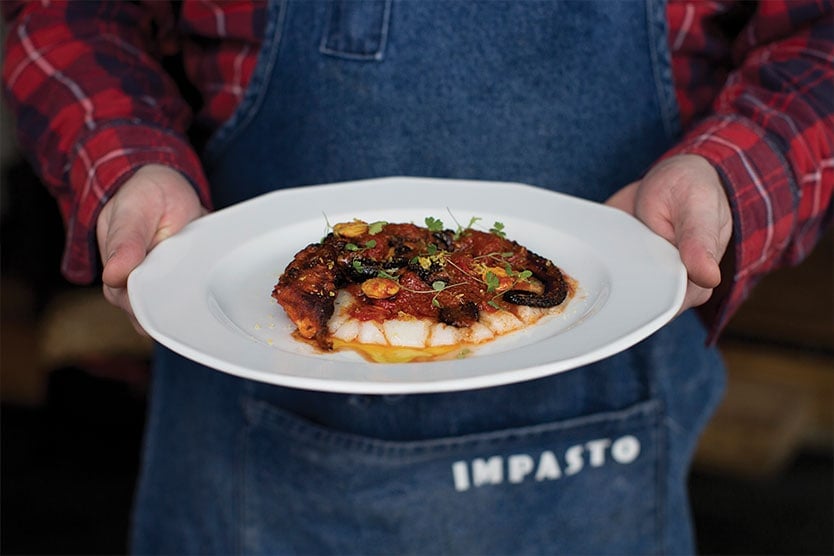 Impasto is one of the best Italian restaurants in Montreal. With its lively atmosphere buzzing throughout the night, you can see through the bar into the open kitchen and watch the team at work, which only adds to the energy of the place. One comes here to savour excellent homemade charcuterie and very good Italian dishes in a modern and understated decor. However, one must always save room for their desserts. We have a soft spot for the extraordinary tiramisu of the house, their unforgettable panna cotta as well as their famous cannolis.
48 Rue Dante
Montréal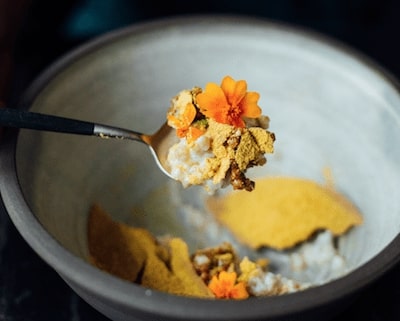 Le Mousso
Le Mousso is the restaurant of chef Antonin Mousseau-Rivard. The place is unique and offers an unforgettable fine dining experience! One comes here for a fixed tasting menu, which plays on flavours and textures and presents carefully crafted plates. The plates are presented in such an artistic way that they remind one of museum works. Mousso's desserts are constantly changing, but since its opening, the house has offered a very original salted buttermilk ice cream. Right now, it is served with pickled flowers, pancakes and rose butter. A pure delight.
1025 Rue Ontario East
Montréal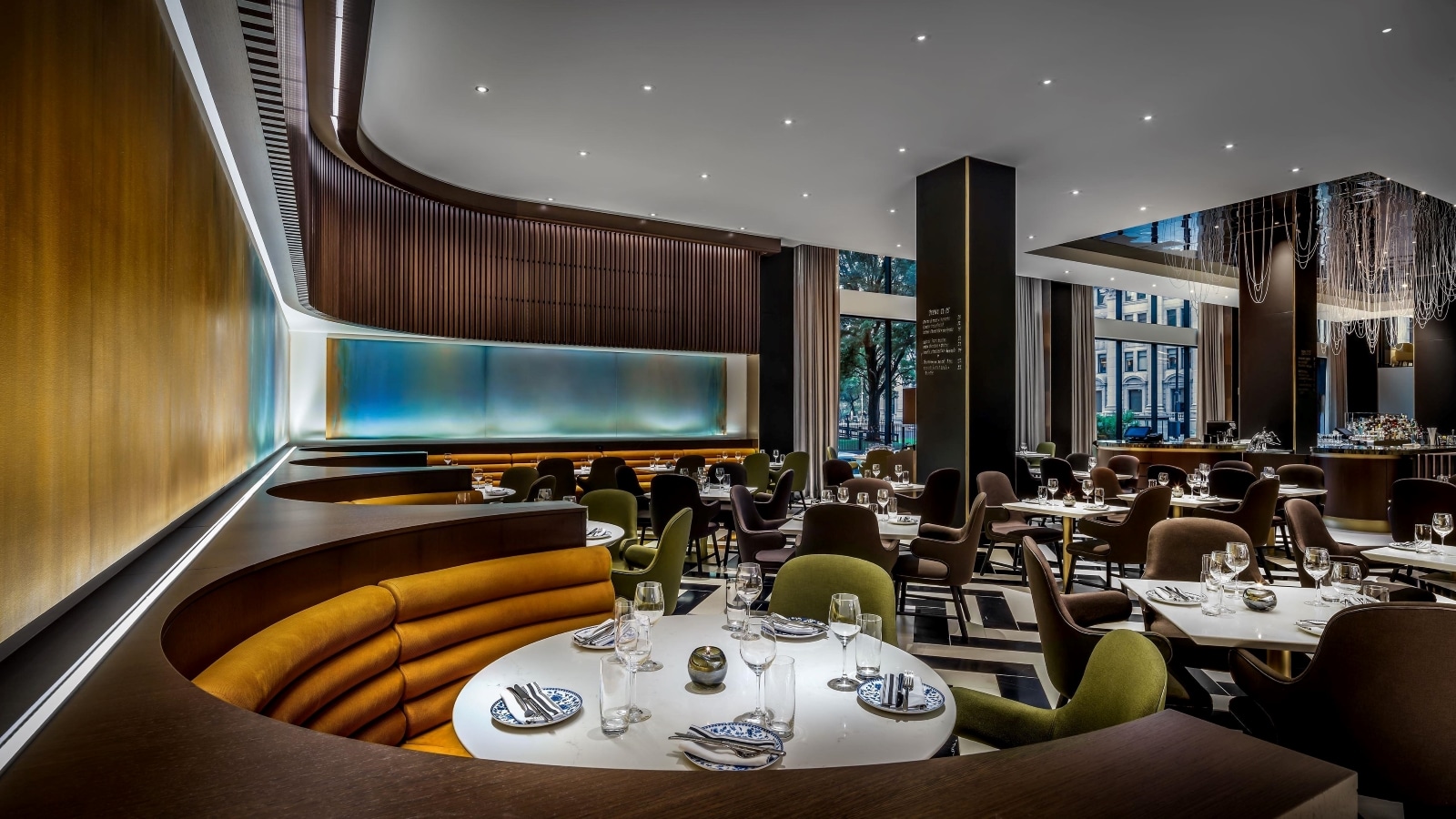 Rosélys opened in 2018 in the city center, and is the restaurant of the Fairmont Queen Elizabeth Hotel. The address offers dishes combining gastronomic and bistro style cuisine in a sophisticated and art deco atmosphere! On the sweet side, the famous Jean-Marc Guillot, a "Meilleur Ouvrier de France" winner and world pastry champion (!) concocts delicious sweets. Among the options, there are two of our favorites that match perfectly: the "Chocolate" – dark chocolate fondant, milk chocolate cream, dark chocolate and lime sorbet and lime jelly, as well as the "Citrus" – orange and lime cookie, light kalamansi cream, grapefruit sorbet with rose water and lemon honey jelly.
900 Boulevard René-Lévesque Ouest
Montréal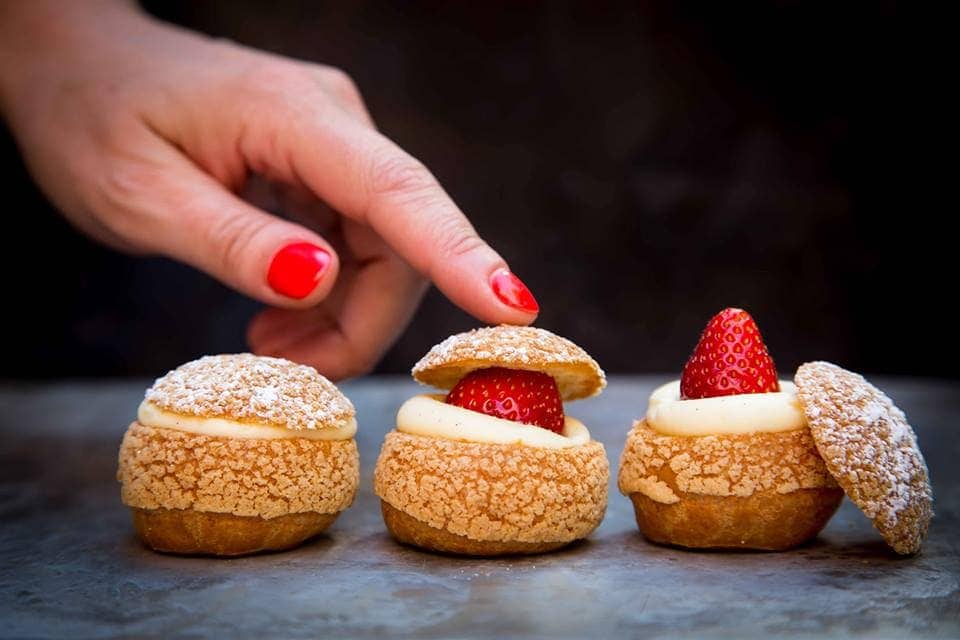 Pâtisserie Rhubarbe
The lovely Pâtisserie Rhubarbe is one of the best pastry shops in town! Located in the Plateau, the patisserie occupies a charming space with bright colours. Owner Stéphanie Labelle answers the call for sweetness! The pastry shop makes some of the best desserts in town. Among our favourites: the lemon pie with Italian meringue and lemon cream on Breton shortbread. We also love the classic millefeuilles, the little jars of Panna Cotta, the cheesecake with autumn strawberries, the Peach-Vervain layer, the jars of chocolate cream, cocoa crumble and many other delights.
1479 Avenue Laurier Est
Montréal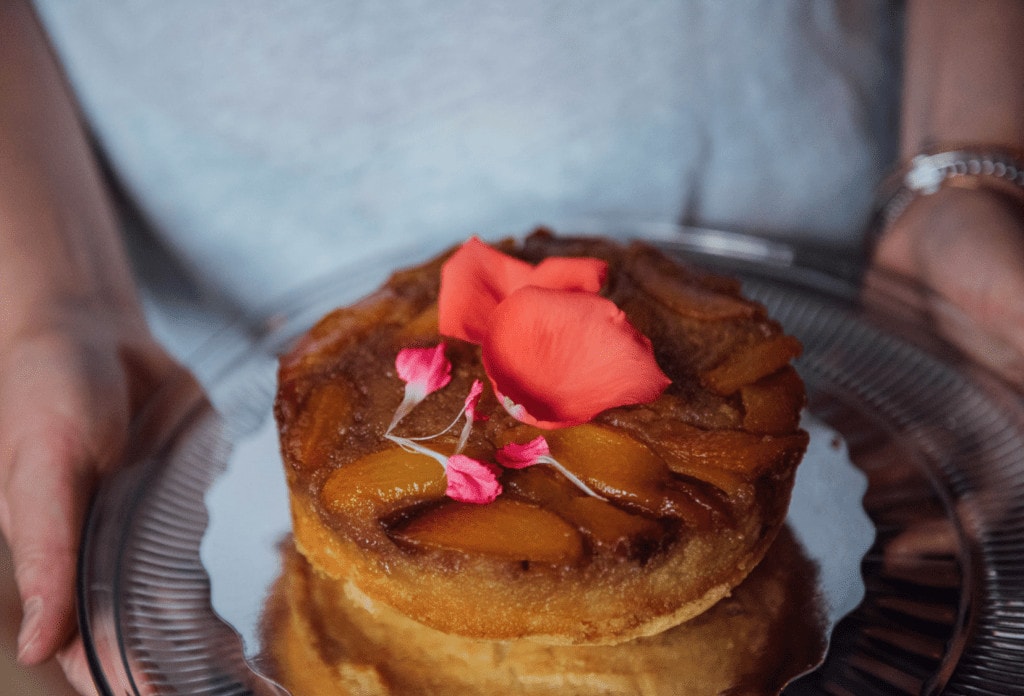 A little space straight out of another era, Cocoa Locale has been charming its Mile End customers since it opened. Owner Reema is a delightful entrepreneur with a passion for sweets, who makes some of the best brownies in town, as well as excellent cookies, cupcakes and cakes of all kinds that are absolutely divine. Creamy, delicious and original, they charm with their simplicity and amazing flavours. The dark chocolate fleur de sel cake is one of our favourites!
4807 Avenue du Parc
Montréal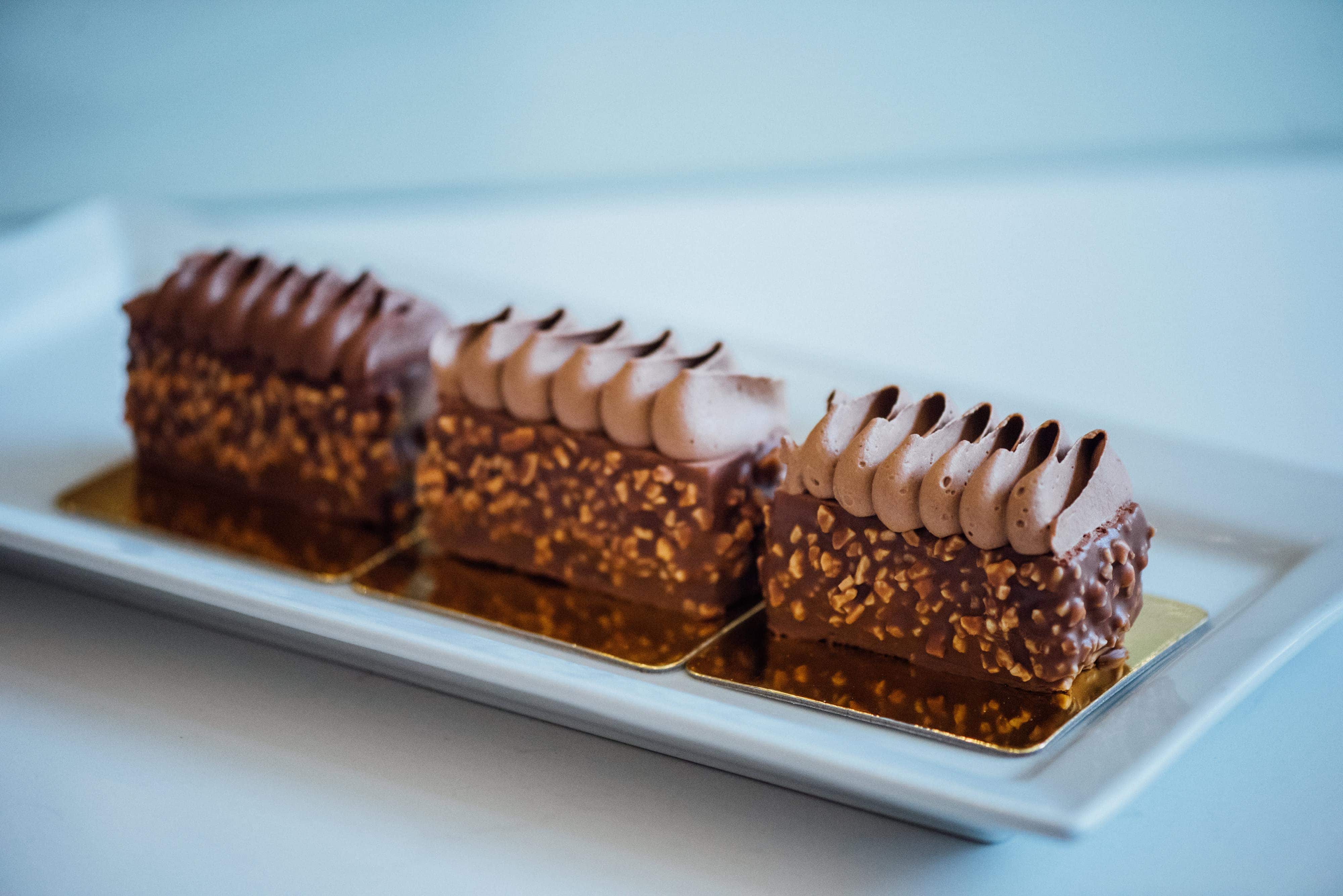 Opened in July 2017, Café Bazin is the brainchild of acclaimed chefs Antonio Park and Bertrand Bazin. Its offering of delicious sweet and savoury classics of French gastronomy is a superb addition to the Westmount neighbourhood. On the sweet side, there are a multitude of exceptional classics (between $1.50 and $10) such as crème brûlée, pound cake, crème caramel, etc. Our favourite is the "tout choco" which changes slightly depending on the pastry chef's mood, but is reminiscent (and better!) of the ferrero rocher!
380 Avenue Victoria
Westmount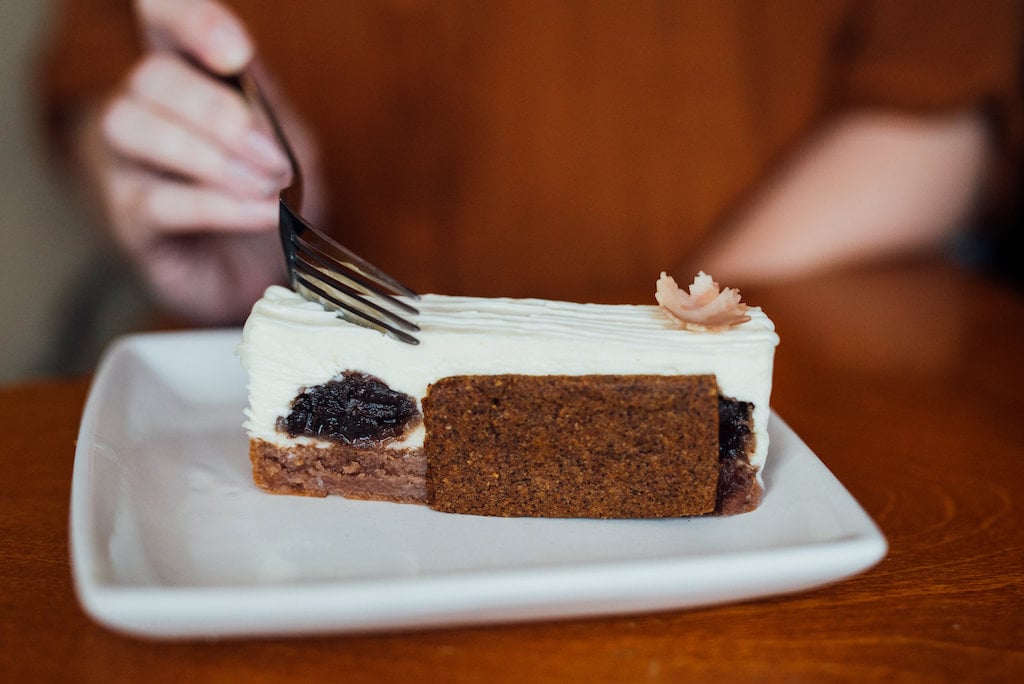 Fous Desserts is a charming pastry shop that has been around since 1995. Located on Laurier Avenue East, the house offers delicious European pastries with Japanese influences. We love the lightness and delicacy of these desserts, in addition to the original ingredients that are used. From matcha tea to various types of peppers and spices, Fous Dessert satisfies a sweet tooth with originality. Photo Alison Slattery
809 Avenue Laurier Est
Montréal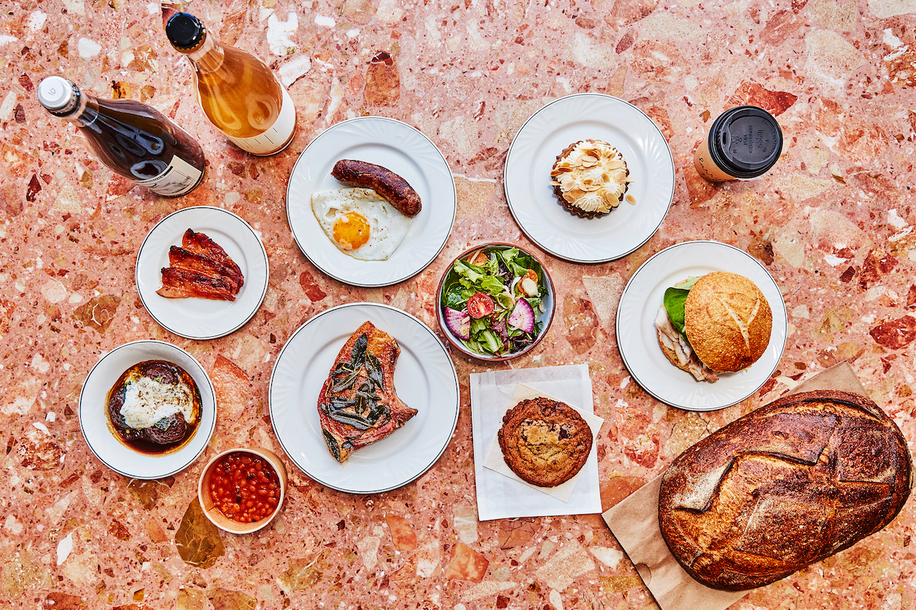 The food at larrys is very good and offers some of the best comforting desserts in town! The warm address welcomes customers in its tiny restaurant where things are always moving! As for desserts (since that's what we're interested in here), the house offers some of the best donuts in Montreal and since its desserts change depending on the season and products available, any sweet options of the house are a must try! In the winter, the banoffee pie cannot be missed!
5201 Boulevard Saint-Laurent
Montréal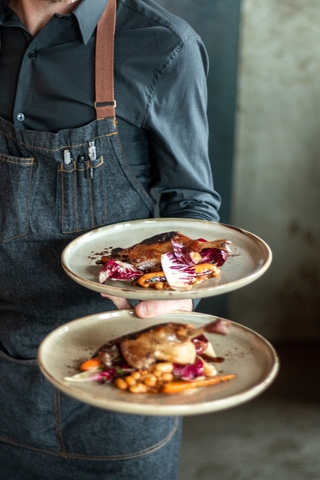 Hoogan et Beaufort opened its doors on the edge of the Rosemont neighbourhood, in the Angus Shops. With its understated and airy decor, this restaurant is splendid: a mix of modern and old, arranged with great flavour, and with a kitchen in the center of the room. The elegance of the place rhymes with the elegance of its kitchen. As for the desserts, it is the talented Valentin Rouyé – son of the owners of the restaurant La Porte – who is in charge. At Hoogan et Beaufort you'll enjoy gastronomic and audacious sweets in a superb space.
4095 Rue Molson
Montréal
See on map
257 Rue Prince Montréal H3C 2N4
2501 Notre-Dame Street West Montreal H3J 1N6
9 Avenue Fairmount Est Montréal H2T 1C7
536 Avenue Duluth Est Montréal H2L 1A9
38 Rue Beaubien Est Montréal H2S 1P8
1045 Avenue Laurier Ouest Montréal H2V 2L1
1595 Boulevard Saint-Laurent Montréal H2X 2S9
1184 Rue du Square-Phillips Montréal H3B 3C8
900 Place Jean-Paul-Riopelle Montréal H2Z 2B2
48 Rue Dante Montréal H2S 1J6
1025 Rue Ontario East Montréal H2L 1P8
900 Boulevard René-Lévesque Ouest Montréal H3B 4A5
1479 Avenue Laurier Est Montréal H2J 1H8
4807 Avenue du Parc Montréal H2V 4E7
380 Avenue Victoria Westmount H3Z 2N4
809 Avenue Laurier Est Montréal H2J 1G2
5201 Boulevard Saint-Laurent Montréal H2T 1S4
4095 Rue Molson Montréal H1Y 3L1
Photography by Alison Slattery —