The best ice cream sandwiches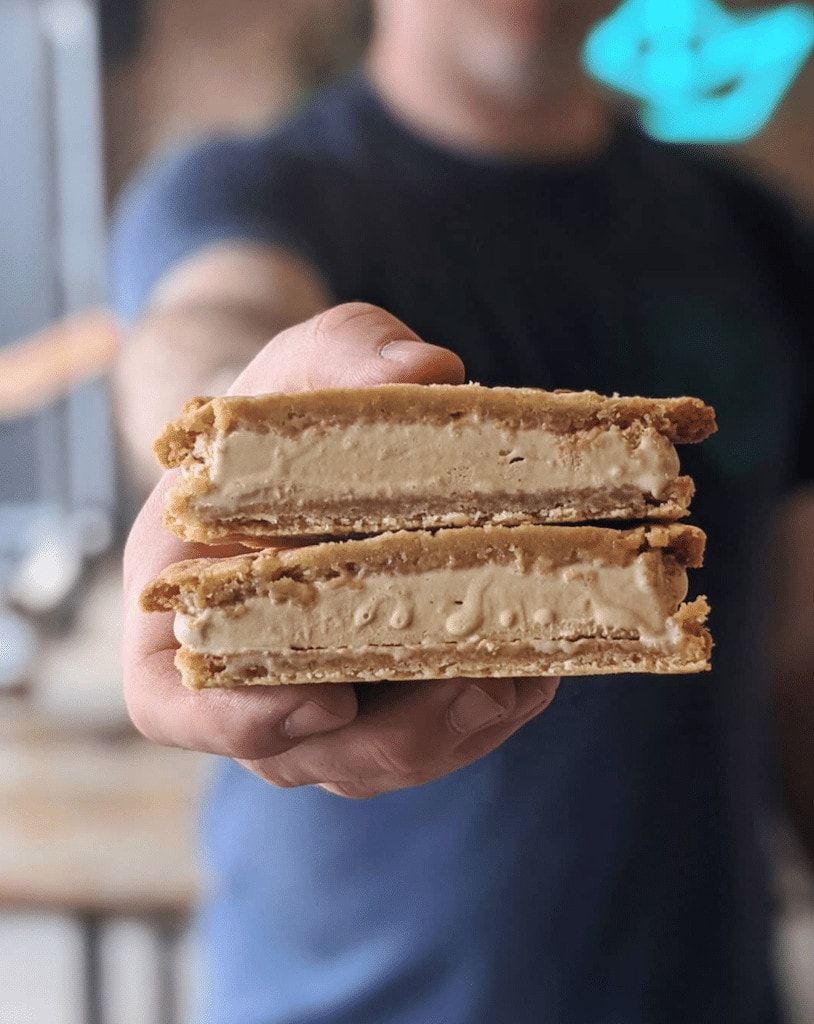 The best and most satisfying cool treat on a very hot day? In our opinion, it's very hard to beat an ice cream sandwich.
The concept is beautifully simple and, considering how good it is, you could even say that it's genius: ice cream wedged between two cookies. The ice cream sandwich can be made in a variety of ways to suit all flavours. The cookie can be replaced by a waffle, a sponge cake or many other sweet and yummy possibilities (as long as they can hold the precious filling). Speaking of the filling, the possibilities are endless for ice cream.
To our delight, and we hope yours as well, we were able to find a few addresses that offer particularly good ones. Perfectly sweet, with or without fruit, deliciously cool, all in a cookie envelope, crunchy or soft, these little frozen delights will satisfy all your ice cream cravings.
In order to take full advantage of the summer season, we advise you to consume them without moderation. The city is full of establishments where you can taste excellent artisanal ice cream products, so go ahead and do as we did: try them all! It's good for the morale, summer is short, and if there was a time when we really needed it, it's right now.
So check out this list of the best ice cream sandwiches in Montreal. It will help you plan your next outing in the city. For a fun and gourmet activity, you can also make them at home. On the Dalla Rose online store, you will find their incredible cookies as well as a nice selection of ice creams. Just order in advance!
If you know of any other places that offer delicious ice cream sandwiches, don't hesitate to send us your suggestions.
Have fun!
See on map
150 Rue Saint-Zotique East Montréal H2S 1K8
2381 Rue Beaubien Est Montréal H2G 1N3
2730 Rue Masson Montréal H1Y 1W5
8521 Boulevard Saint-Laurent Montréal H2P 2M9
123 Avenue du Mont-Royal Ouest Montréal H2T 2S9
546 Avenue Duluth Est Montréal H2L 1A9
4328 Boulevard Saint-Laurent Montréal H2W 1Z3