Mahrousé: Middle Eastern delicacies on de L'Acadie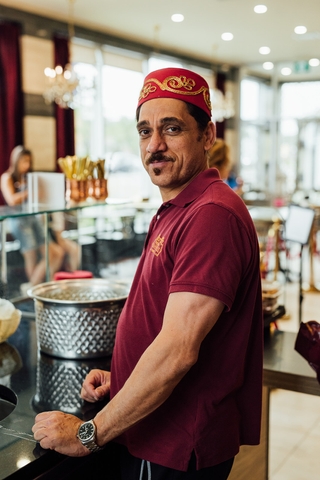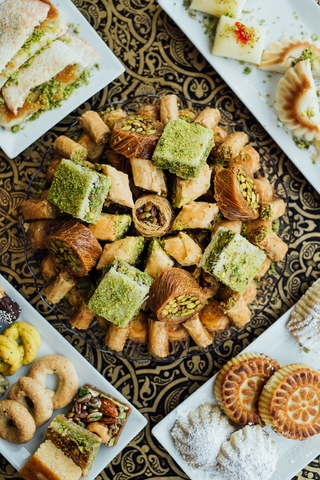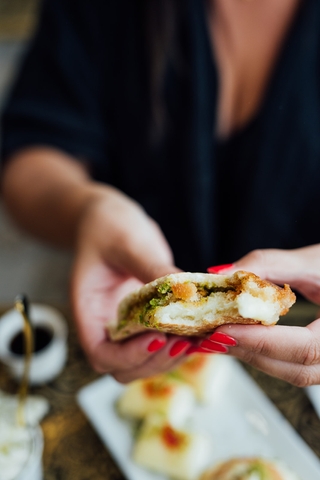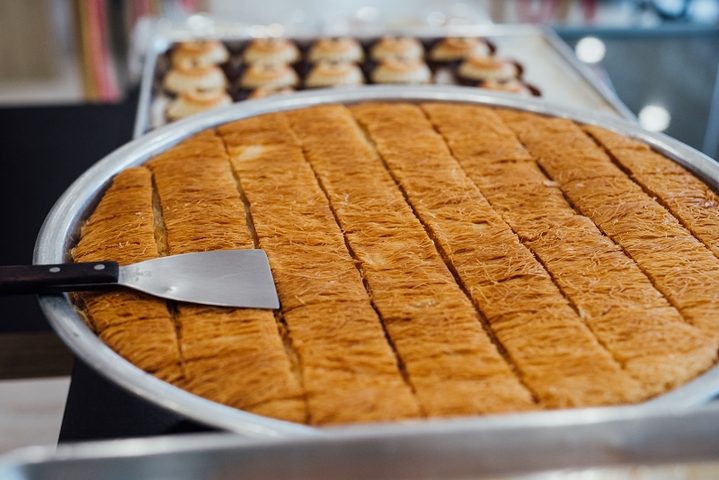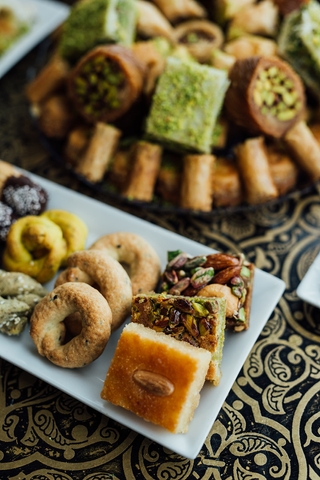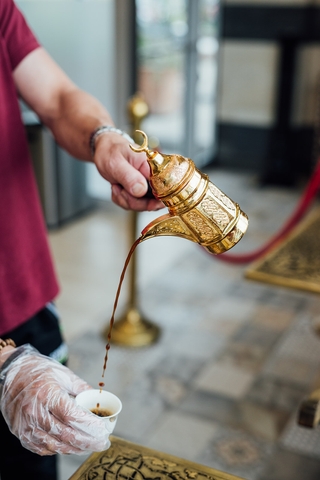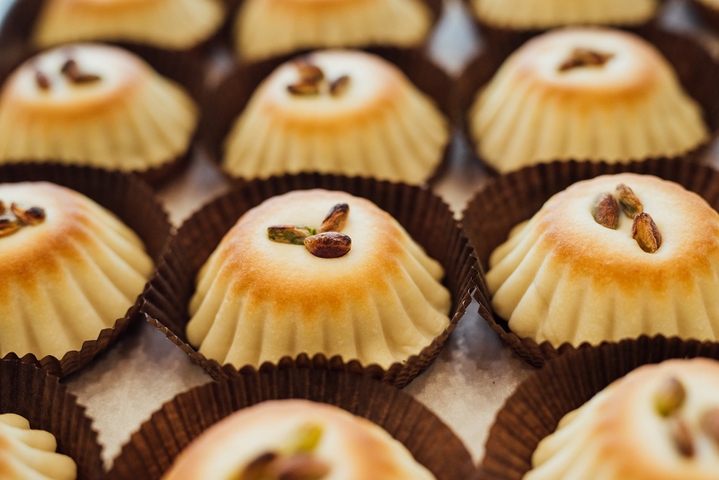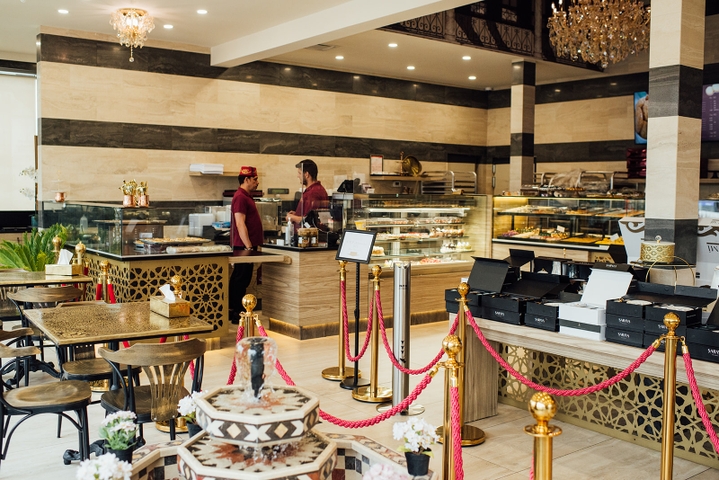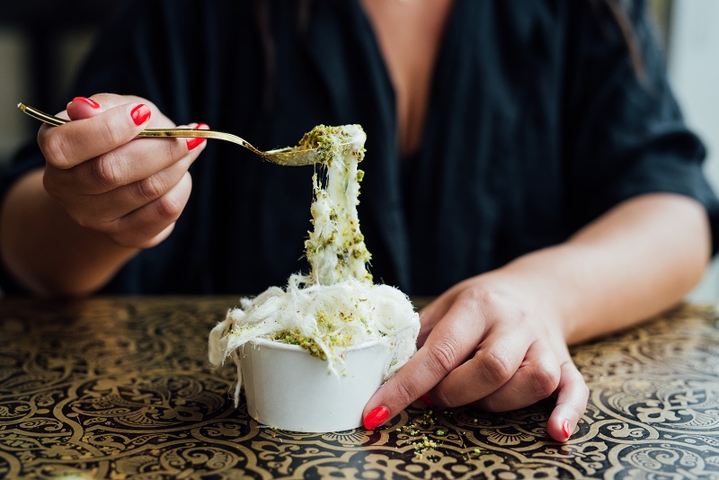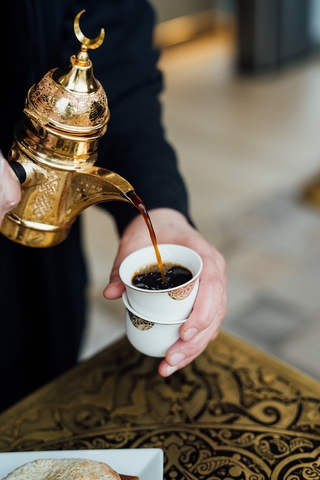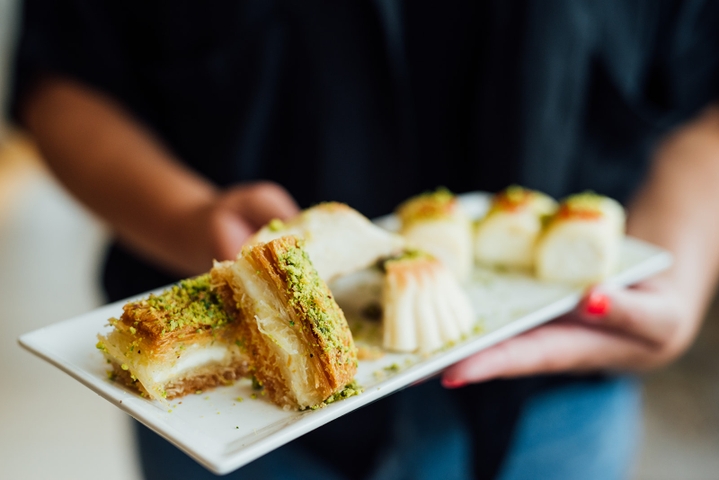 Pâtisserie Mahrousé

$$
Monday: 9:00 AM – 8:00 PM
Tuesday: 9:00 AM – 8:00 PM
Wednesday: 9:00 AM – 8:00 PM
Thursday: 9:00 AM – 8:00 PM
Friday: 9:00 AM – 8:00 PM
Saturday: 9:00 AM – 8:00 PM
Sunday: 9:00 AM – 8:00 PM


Owner(s) Anas Rankoussi, Khaled Rankoussi
Chef(s) Il y en a plusieurs
Host Aucun
Sommelier Aucun
Bartender Aucun
Opened 1970

Accepts mastercard, visa, cash, debit
25 Seats
Accepts groups
Is accessible
It is always a joy to discover or rediscover the sweetness of a region of our beautiful planet that is usually presented as at the very least, agitated or, at worst, chaotic. This region, and more precisely Syria, is represented here in all its finesse and lightness by Pâtisserie Mahrousé.
Mr. Mahrousé, who is now enjoying a well-deserved retirement, comes from a long generation of pastry chefs who are well known throughout the Middle East. In 1970, he decided that these sweet little jewels created in his home in Aleppo deserved to be shared with Montrealers. And so, he opened his first pastry shop which overflowed with handmade baklava, colourful macarons, loukoums, malbans and marzipan. The success was immediate. A second pastry shop opened in the city and aroused the same interest. A few years later, the two locations were merged and the new Pâtisserie Mahrousé moved to its current address on de L'Acadie Boulevard just south of Sauvé Street West.
New beginning, same success
In 2017, cousins Khaled and Anas Rankoussi, all in the enthusiasm of their youth, took over from Mr. Mahrousé. In 2019, they decided to move to a bigger and more modern space. Here, they work with two floors, a parking lot, a terrace, and a place to sit and enjoy a coffee. Today, this "new" Patisserie Mahrousé has all the temptations that put this business at the top of the list of the best pastry shops in town.
This beautiful and large building with its Middle Eastern interior decor, designed by the brothers Majid and Jean Jabali of Idca Design, welcomes an endless stream of gourmets who come to enjoy the little treats of the house. In addition to the delightful pastries, they also offer exceptional ice creams, and savoury bites. On occasion, the house also hosts special events, birthdays, weddings and more.
Indulge in all languages
All year round, you can hear French, Armenian, Arabic and English spoken in the pastry shop. When things went wrong in Syria and the bombs started to rain, Pâtisserie Mahrousé welcomed a number of refugees, especially Armenians, who were evacuated under the aegis of the church and who now bring an additional touch of human warmth to this already charming address. On the warmest days of the year, a large terrace is there to welcome customers and let them enjoy their delights under the sun.
Written by Jean-Philippe Tastet
Photography by Alison Slattery