The Best Pastries in Montreal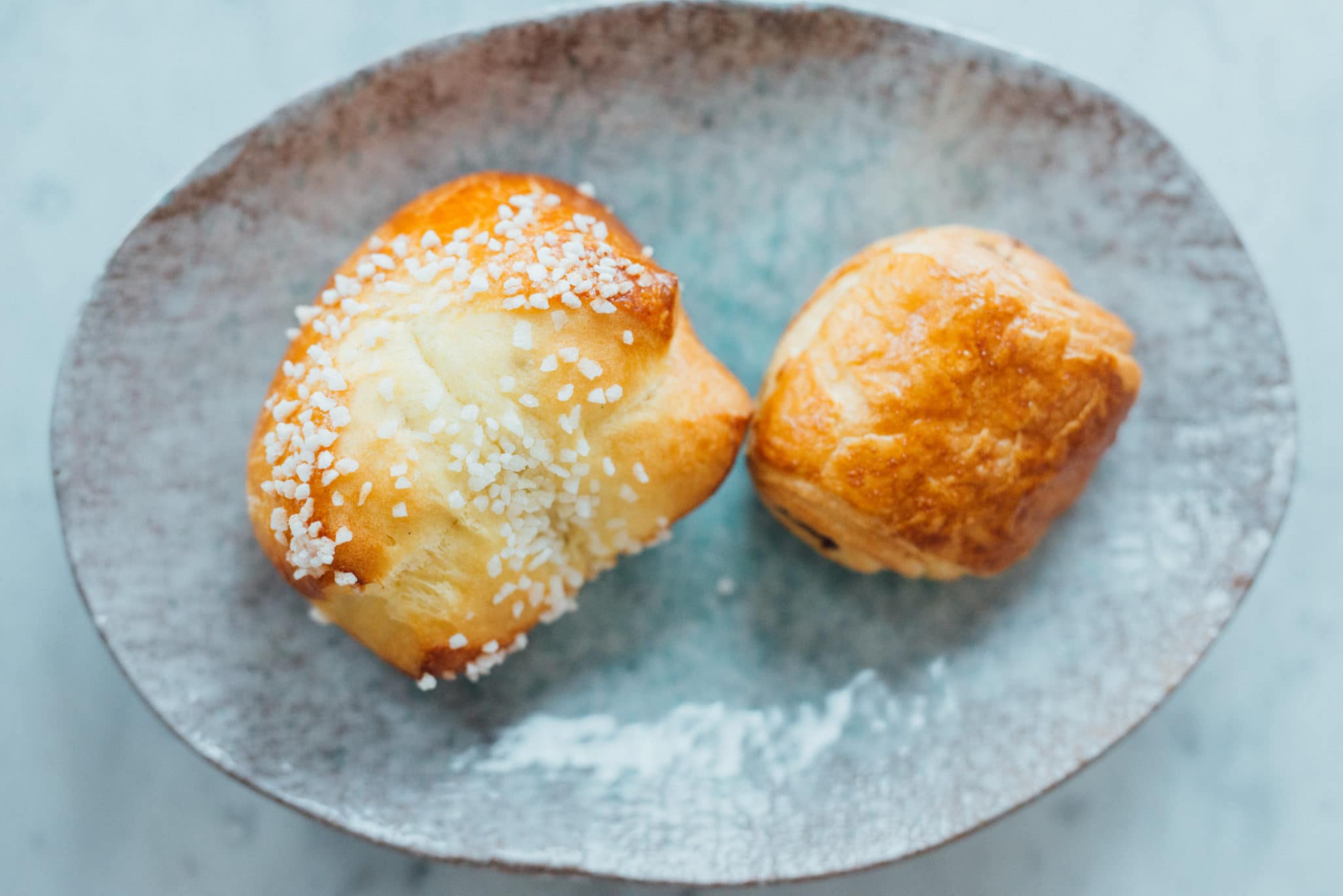 At Tastet, we love butter! Especially when it comes in the form of a delicious and crispy puff pastry that can be found in a variety of confections: croissants, chocolatines, danoises, kouign-amann… pure buttery delights!
In honour of this love – shared by many – for these delicious homemade creations, we have prepared for you, faithful readers of Tastet, a list of the best places in Montreal where you can discover and savour excellent pastries, or "viennoiseries" in French.
As is the case for many gastronomic specialties, there are many legends about the origins of pastries. Indeed, while they are today true symbols of French gastronomic culture, they have origins in Austria that go back to the 13th century.
You will find in this list various addresses which propose classic or revisited pastries, with surprising or more traditional flavours. Whether you want to savour them for breakfast on the weekend or for an afternoon snack, all the pastries made by the establishments on this list are very well executed and frankly exquisite.
For more suggestions of addresses, Tastet has previously prepared a multitude of lists that you will find on our website. Among others, you will find our list of suggested addresses to savour the best croissants in town, as well as the list of the best bakeries in Montreal to savour excellent artisanal breads. For lovers of sweet treats, we have also prepared several lists! You will find, among others, the list of the best pastry shops in Montreal, another list of Tastet's favourite pastry shops, as well as our suggestions of places to discover and savour the best desserts in Montreal, in collaboration with the company Cacao Barry.
Enjoy reading and bon appétit!
Here is the list of the best pastries in Montreal: our suggested addresses: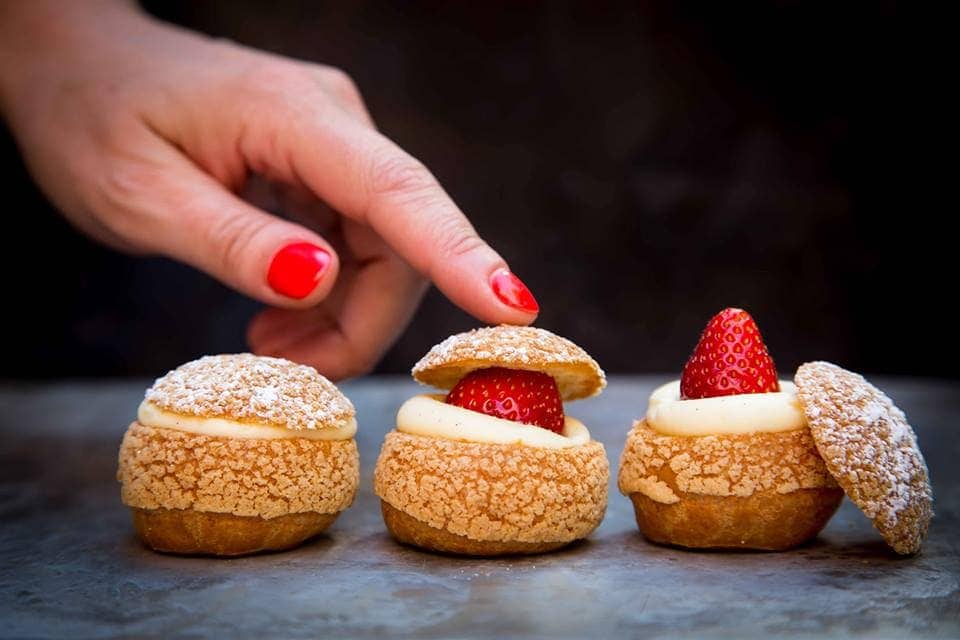 Chef-owner Stéphanie Labelle is the creative mind behind one of Montreal's best pastry shops, Rhubarbe. The address is known for its gourmet, fresh and delicate desserts. Each time you visit, you will be constantly surprised by the new and surprising seasonal flavours that the chef has in store for you. In addition to its delicious and carefully executed pastries, Rhubarbe offers a tempting selection of pastries: sweet and savoury scones, flaky brioches, kouign amann, croissants, chocolatines, ricotta and grapefruit danishes, and much more.
1479 Avenue Laurier Est
Montréal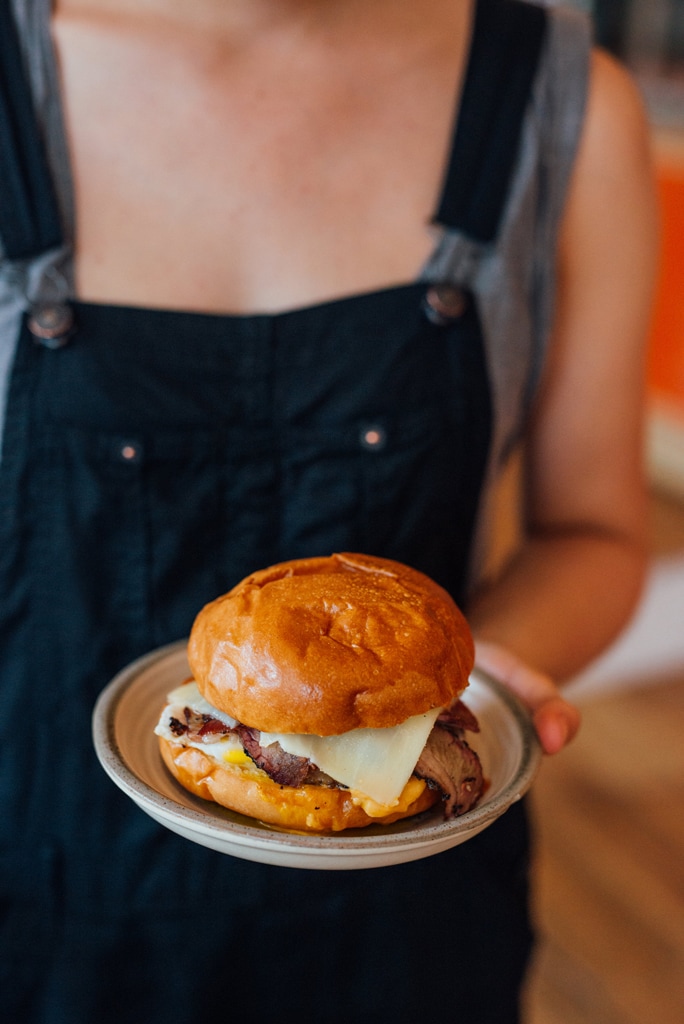 Hélico is a cafe-pastry shop located on la Salle Avenue in Hochelaga. Open since May 2018, three former Bouillon Bilk employees pooled their respective strengths to launch this project – and quite frankly, it's been very successful! We come here to have a good coffee, but mostly to savour excellent homemade pastries made by pasty cheffe Stéphanie Gagnon. You'll find exceptional artisanal delights: croissants, kouign-amann, brioches, and much more. Everything is made by hand and fresh every morning. The result is decadent: everything, absolutely everything here tastes of happiness! The place is also on our list of the best pastry shops in Montreal, as well as the best cafes in town.
2009 Avenue de la Salle
Montréal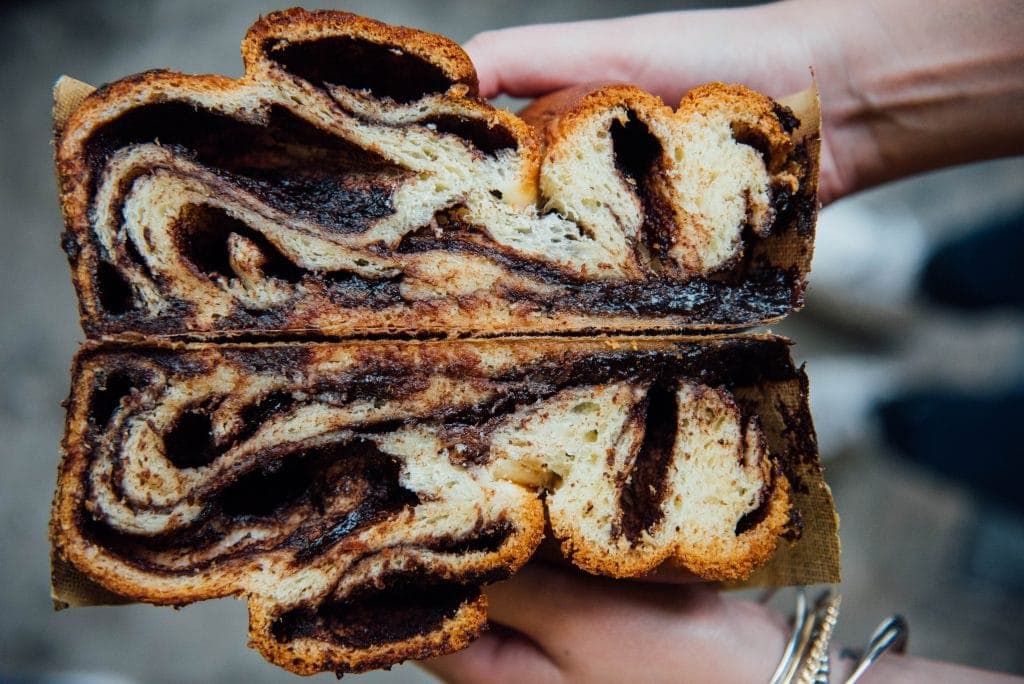 At Tastet, we have a soft spot for Hof Kelsten and its delicious confections. In addition to their scrumptious croissants, which are among the best in town, renowned chef-owner Jeffrey Finkelstein makes delicious viennoiseries, pastries and gourmet breads. Favourites include their excellent croissant, exquisite chocolatine and chocolate babka. This place is truly one of the best bakeries in Montreal!
4524 Boulevard Saint-Laurent
Montréal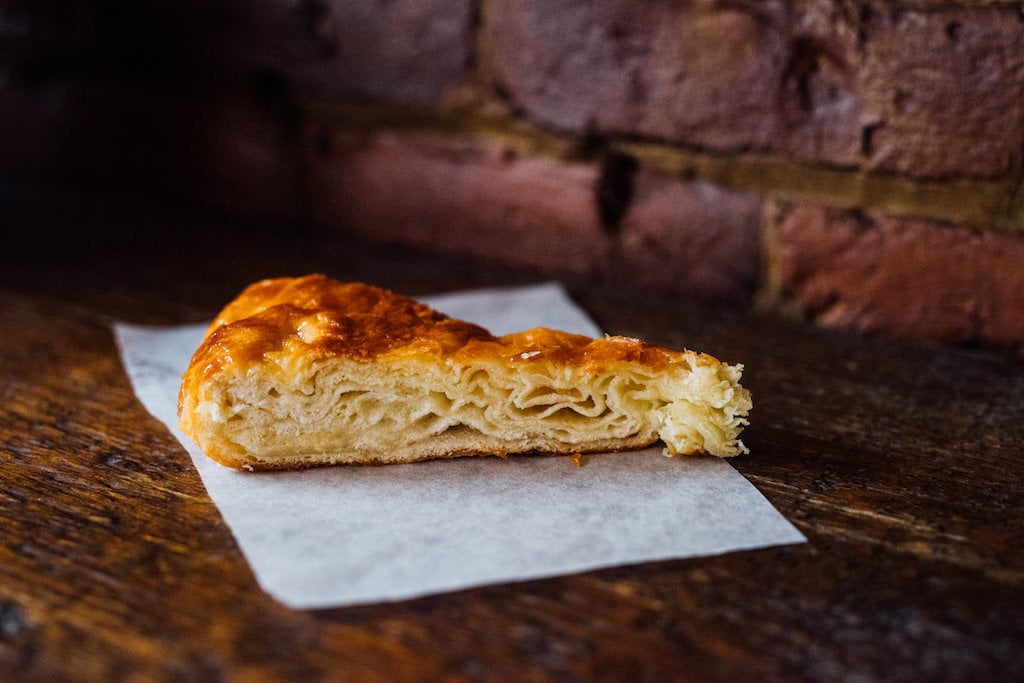 Kouign amann, a Breton specialty, literally means "butter cake", and that's what this address specializes in. The little establishment is cozy, but unpretentious and all the pastries are delicious. In addition to their delicious kouign amann, the place also makes great croissants that we like to take-out. Everything here is of high quality and executed with care – one appreciates the effort to achieve perfection that can be tasted in every bite.
316 Avenue du Mont-Royal Est
Montréal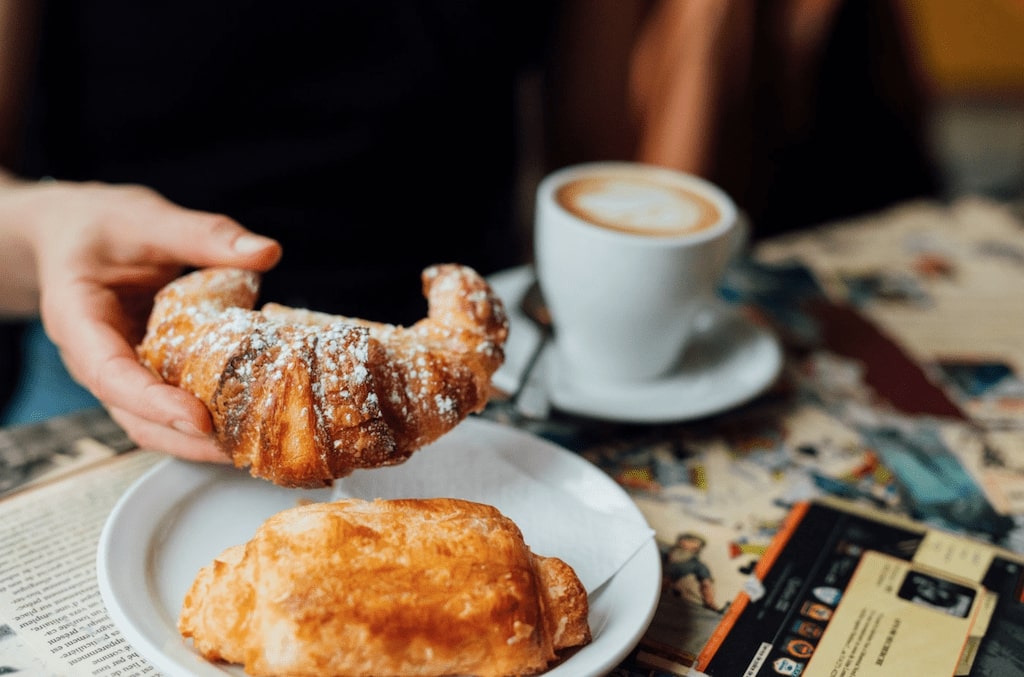 Le Paltoquet
Le Paltoquet is a Montreal classic. Behind its unassuming French look and its many regulars, Le Paltoquet hides delicious pastries, including one of the best croissants in town! For over 20 years, the establishment has been charming Outremont residents on Van Horne Street with its short French menu and delectable sweet and savoury confections. We love the relaxed atmosphere, the consistency of authentic French products and the buttery flavour of all their pastries. The place is also one of the best pastry shops in Montreal.
1464 Avenue Van Horne
Montréal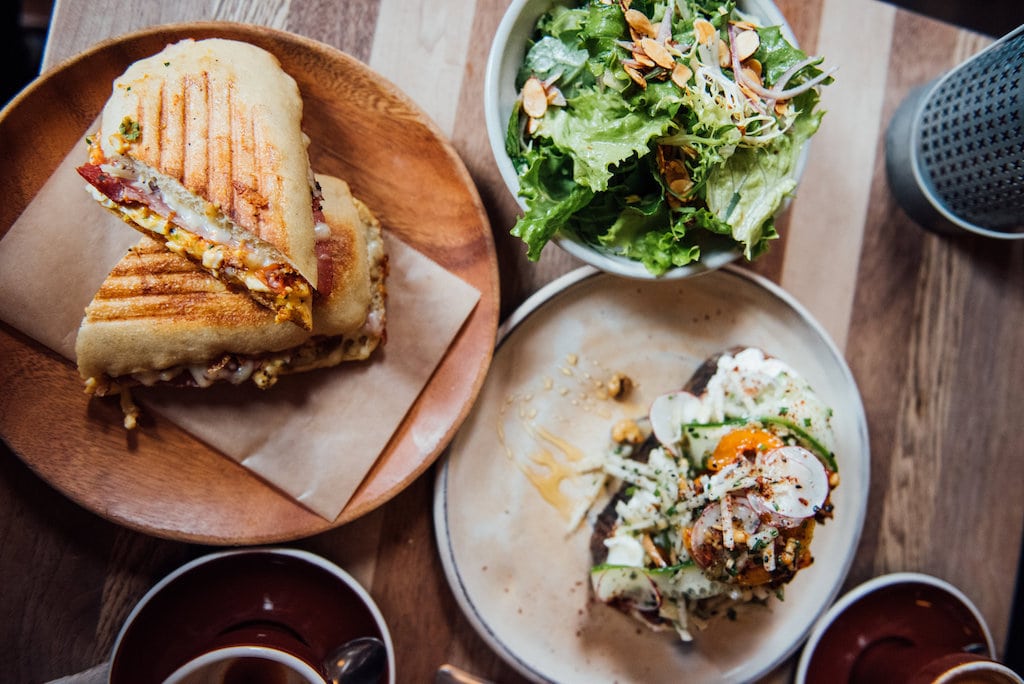 When Olive et Gourmando opened in Old Montreal, Jean-Philippe Tastet said, "That's it, an amazing little bakery has set up shop right down the street from my office!" It was indeed the case. Olive & Gourmando is a pioneer in the field; opened in 1997, when the bakery was not at all glorified as it is today, the place is now a classic for brunch, lunch or take-out. We love the croissants and all the other pastries we've consumed in – it must be said – slight excess. They are quite expensive, but these are the tourist prices. The quality remains superior.
351 Rue Saint-Paul Ouest
Montréal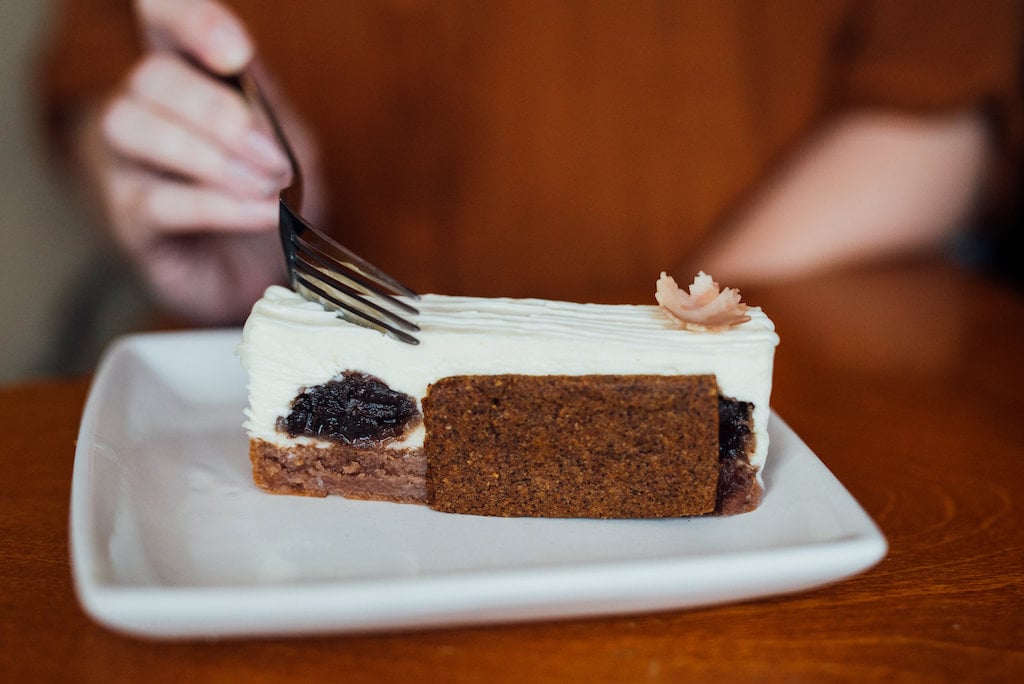 Fous Desserts is a charming pastry shop that has been around since 1995. Located on Laurier Street East, it offers delicious European pastries with Japanese influences, as well as excellent pastries. We love the quality of the product and the kindness and attention of the staff. The place is part of our list of the best croissants in Montreal – the plain croissant and organic croissant are really delicious. A place to try, also for its pastries which are among the best in town.
809 Avenue Laurier Est
Montréal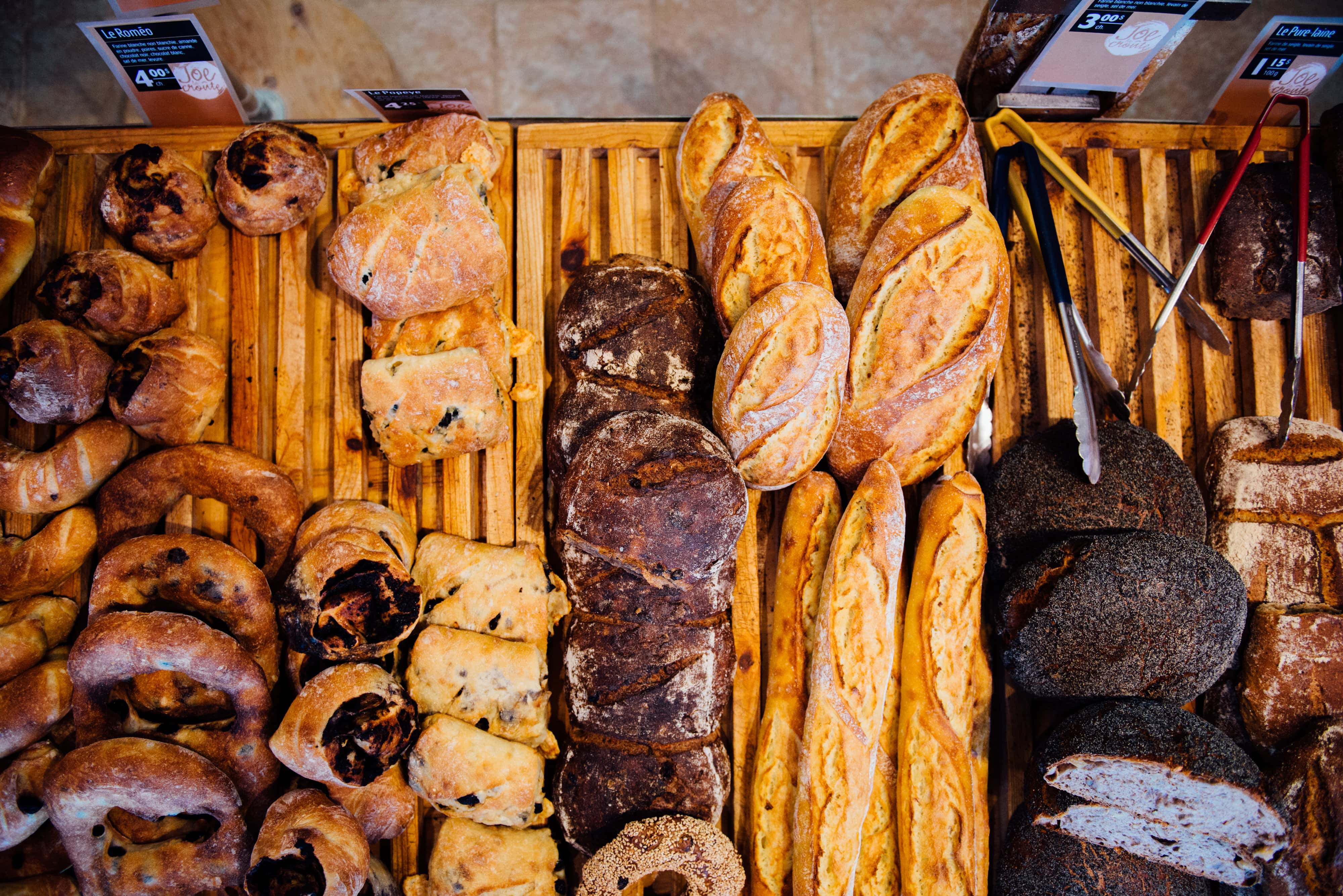 Joe la Croûte is a great bakery – one of the best in town! – and is located in the Jean-Talon Market. Owner and baker Daniel Jobin creates surprising and delicious flavours of bread, the variety of which changes daily. Everything here is very fresh, of high quality, and the majority of the ingredients are organic. Making one of the best croissants in Montreal, the baker also creates delicious pastries with original flavours. We love the originality of the products offered at Joe La Croûte.
7024 Avenue Casgrain
Montréal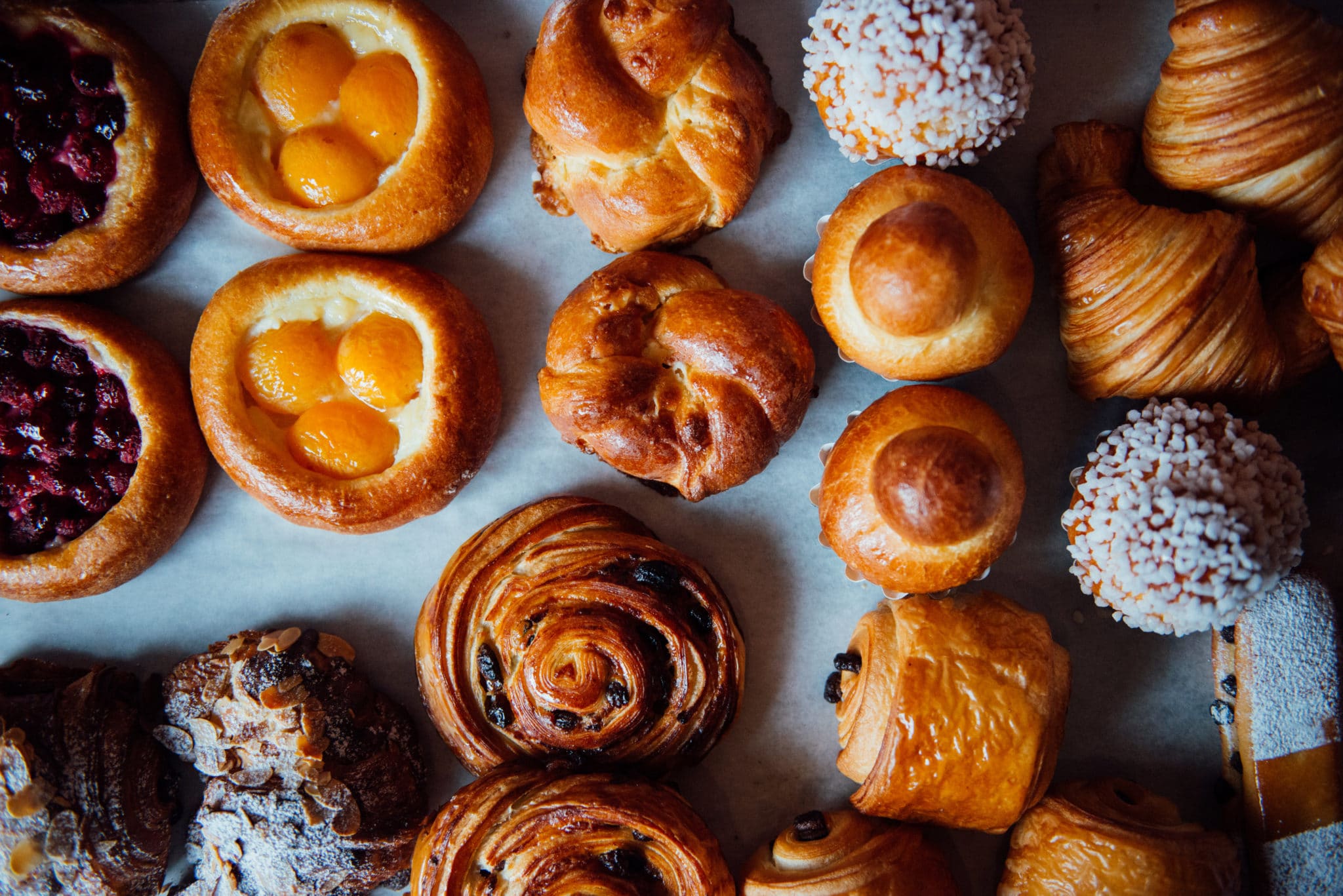 La Brioche à Tête is a charming little bakery located on Fairmount Street in the Mile End. Although the place offers delicious pastries, the specialty of the house lies, not surprisingly, in their brioche buns. The secret? A lot of butter and a lot of love! We love this address as much for its artisanal products as for its friendly staff. It is also on our list of the best croissants in Montreal!
107 Avenue Fairmount Ouest
Montréal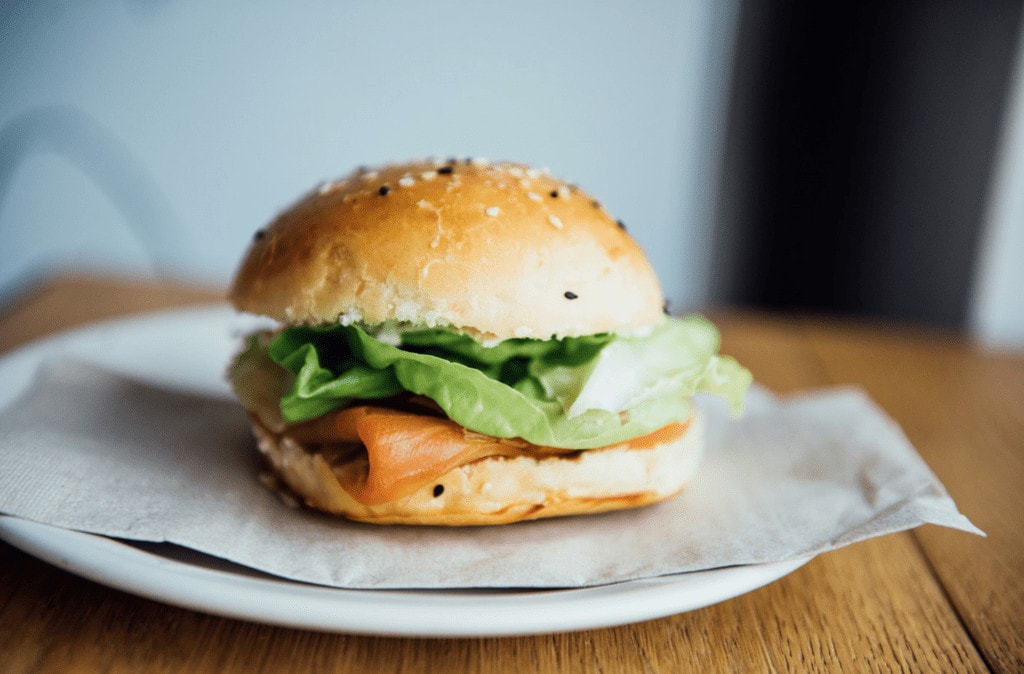 Automne Boulangerie is a small bakery as we love them; a friendly neighbourhood address that offers delicious, quality products made by people we love. Open since October 2016, this Rosemont-La Petite-Patrie address offers products with French, Scandinavian and Californian influences. Caramel brioche, excellent croissant, sweet and savoury danishes; the place offers several viennoseries that are as beautiful as they are delicious. A beautiful address to discover at the corner of Christophe Colomb and Beaubien East, Automne is one of the best bakeries in town and one of the best places to savour an exquisite croissant.
6500 Avenue Christophe-Colomb
Montreal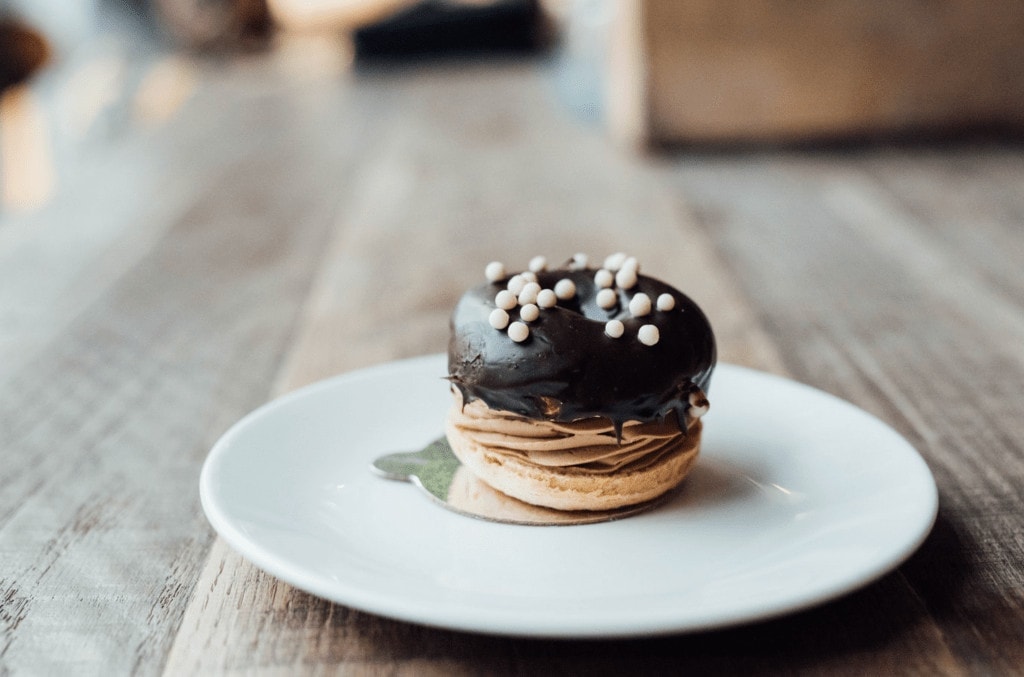 La Bête à Pain is one of our favorite bakeries in the city, and is also on our list of the best croissants in Montreal. The place is a cafe, an organic bakery, a mini restaurant and a mini caterer all in one. The establishment is owned by talented baker Marc-André Royal. In addition to preparing delicious breakfasts and lunches, the chef makes all kinds of decadent pastries. A bright and unique address to discover in Griffintown.
195 Rue Young
Montréal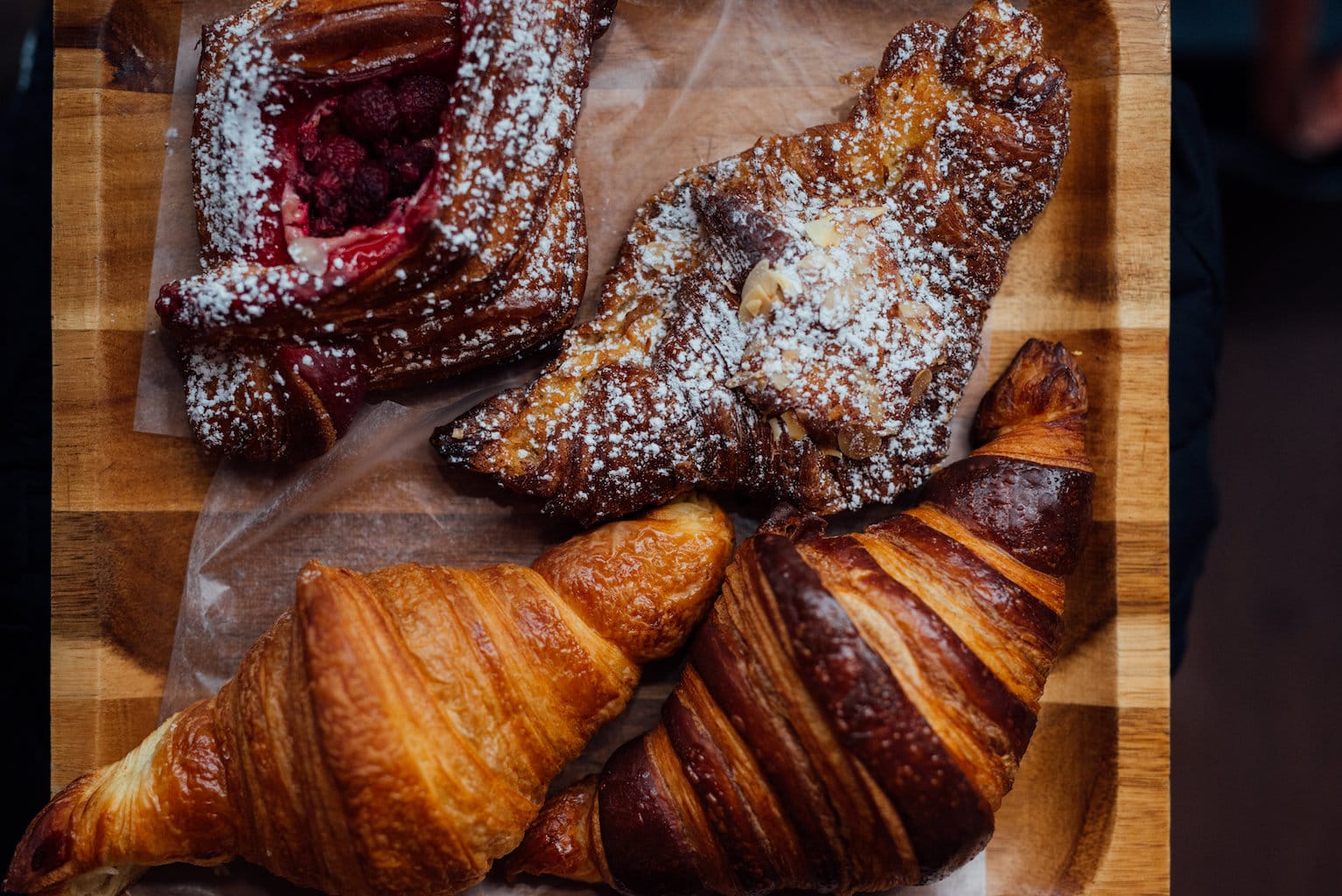 Croissant Croissant is a nice little address on the avenue of Mont-Royal East that offers a coffee break "à la française", that is, the French way. Located on the Plateau Mont-Royal, where many French expatriates live, the cafe blends perfectly into the neighbourhood. While the specialty here are their croissants, pastries are far from being relegated to a secondary role. Hot chocolates, viennoiseries, and more, the address is worth the detour!
2270 Avenue du Mont-Royal Est
Montréal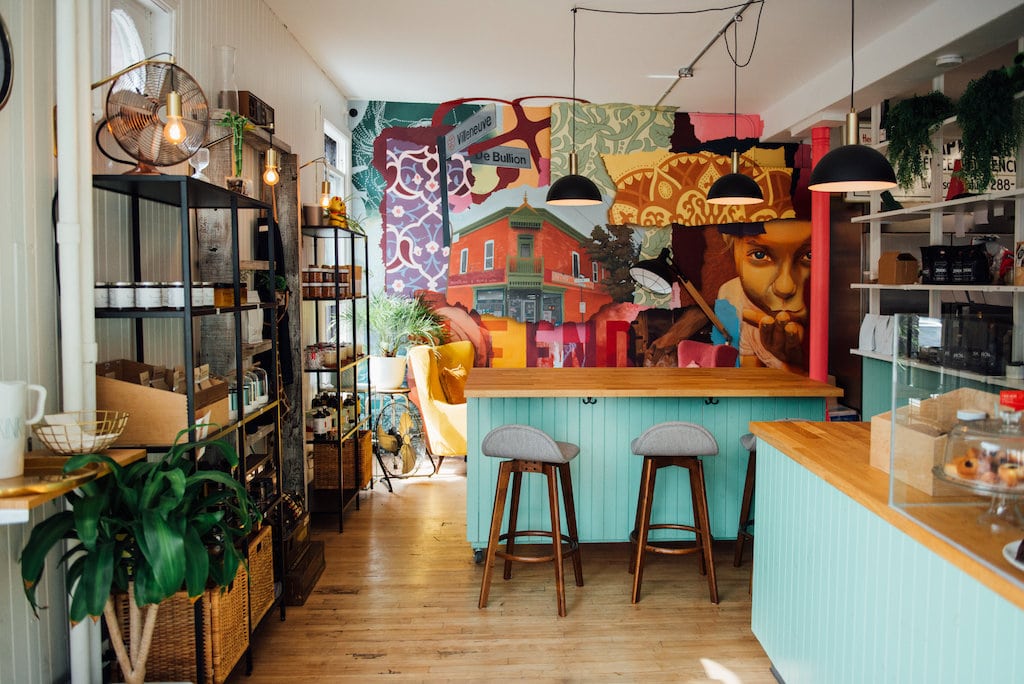 Located at the corner of Villeneuve and De Bullion, Le Saint Louis Café is a very nice address that offers a gourmet stop in the Mile End neighborhood. On the menu you will find superb pastries, as beautiful as they are good. We fall for their eternal croissant generously buttered, the well-filled chocolatines and other golden delicacies, without forgetting the house specialty: the fruity "gougounes", a terminology favoured by the owner. Two kinds of these gougounes, prepared with croissant dough, are offered: raspberry, pastry cream, and almond filling, or chocolate, pear, and almond filling.
4800 Rue De Bullion
Montréal
See on map
1479 Avenue Laurier Est Montréal H2J 1H8
2009 Avenue de la Salle Montréal H1V 2K6
4524 Boulevard Saint-Laurent Montréal H2T 1R4
316 Avenue du Mont-Royal Est Montréal H2T 1P7
1464 Avenue Van Horne Montréal H2V 1L2
351 Rue Saint-Paul Ouest Montréal H2Y 2A7
809 Avenue Laurier Est Montréal H2J 1G2
7024 Avenue Casgrain Montréal H2S 3A2
107 Avenue Fairmount Ouest Montréal H2T 2M4
6500 Avenue Christophe-Colomb Montreal H2S 2G8
195 Rue Young Montréal H3C 2E9
2270 Avenue du Mont-Royal Est Montréal H2H 1K6
4800 Rue De Bullion Montréal H2T 1Y8