The Best Pastries in Montreal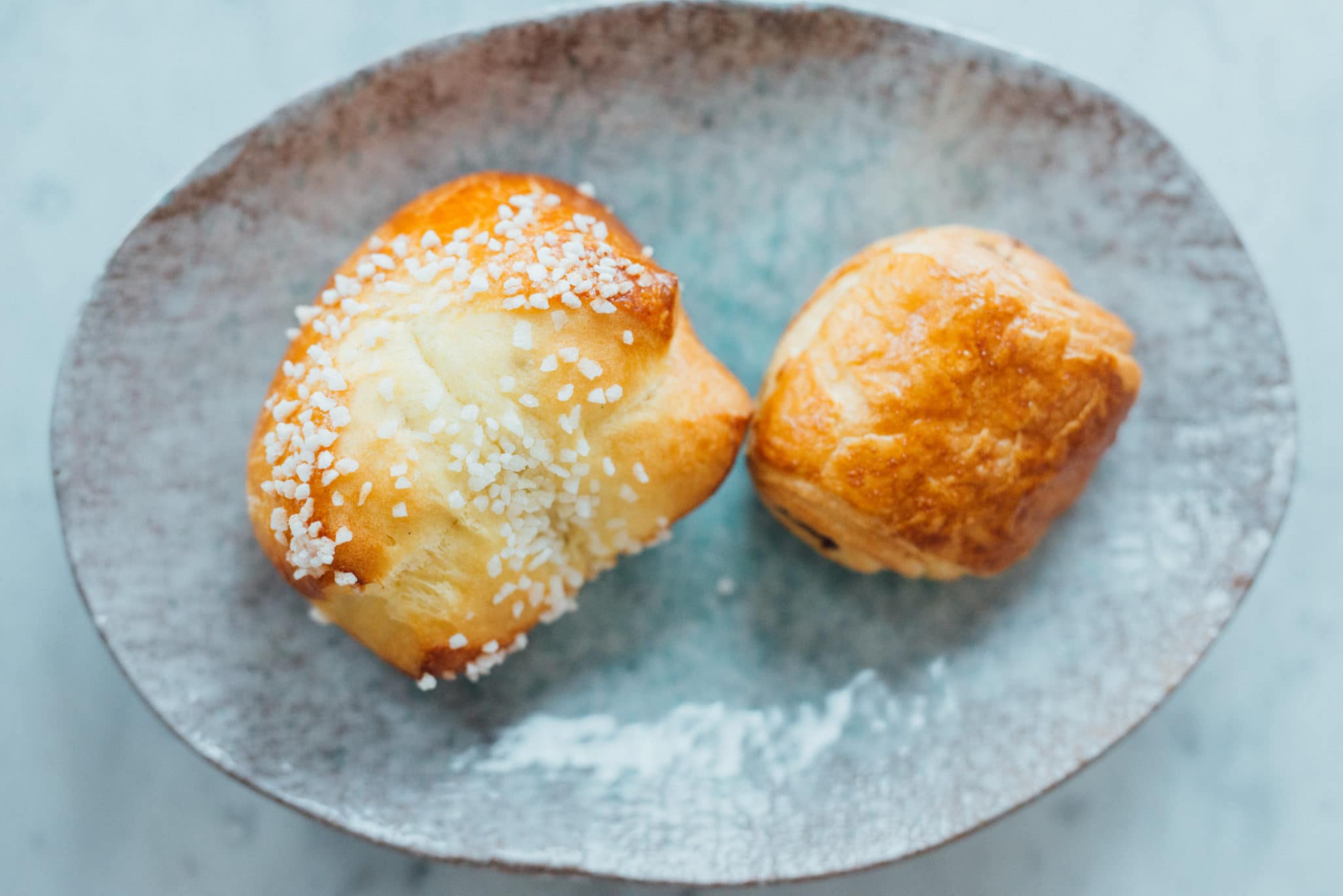 At Tastet, we love butter! Especially when it comes in the form of a delicious and crispy puff pastry that can be found in a variety of confections: croissants, chocolatines, danoises, kouign-amann… pure buttery delights!
In honour of this love – shared by many – for these delicious homemade creations, we have prepared for you, faithful readers of Tastet, a list of the best places in Montreal where you can discover and savour excellent pastries, or "viennoiseries" in French.
As is the case for many gastronomic specialties, there are many legends about the origins of pastries. Indeed, while they are today true symbols of French gastronomic culture, they have origins in Austria that go back to the 13th century.
You will find in this list various addresses which propose classic or revisited pastries, with surprising or more traditional flavours. Whether you want to savour them for breakfast on the weekend or for an afternoon snack, all the pastries made by the establishments on this list are very well executed and frankly exquisite.
For more suggestions of addresses, Tastet has previously prepared a multitude of lists that you will find on our website. Among others, you will find our list of suggested addresses to savour the best croissants in town, as well as the list of the best bakeries in Montreal to savour excellent artisanal breads. For lovers of sweet treats, we have also prepared several lists! You will find, among others, the list of the best pastry shops in Montreal, another list of Tastet's favourite pastry shops, as well as our suggestions of places to discover and savour the best desserts in Montreal, in collaboration with the company Cacao Barry.
Enjoy reading and bon appétit!
Here is the list of the best pastries in Montreal: our suggested addresses:
See on map
1479 Avenue Laurier Est Montréal H2J 1H8
2009 Avenue de la Salle Montréal H1V 2K6
4524 Boulevard Saint-Laurent Montréal H2T 1R4
316 Avenue du Mont-Royal Est Montréal H2T 1P7
1464 Avenue Van Horne Montréal H2V 1L2
351 Rue Saint-Paul Ouest Montréal H2Y 2A7
809 Avenue Laurier Est Montréal H2J 1G2
7024 Avenue Casgrain Montréal H2S 3A2
107 Avenue Fairmount Ouest Montréal H2T 2M4
6500 Avenue Christophe-Colomb Montreal H2S 2G8
195 Rue Young Montréal H3C 2E9
2270 Avenue du Mont-Royal Est Montréal H2H 1K6
4800 Rue de Bullion Montréal H2T 1Y8