Our Favourite Chocolate Shops in Montreal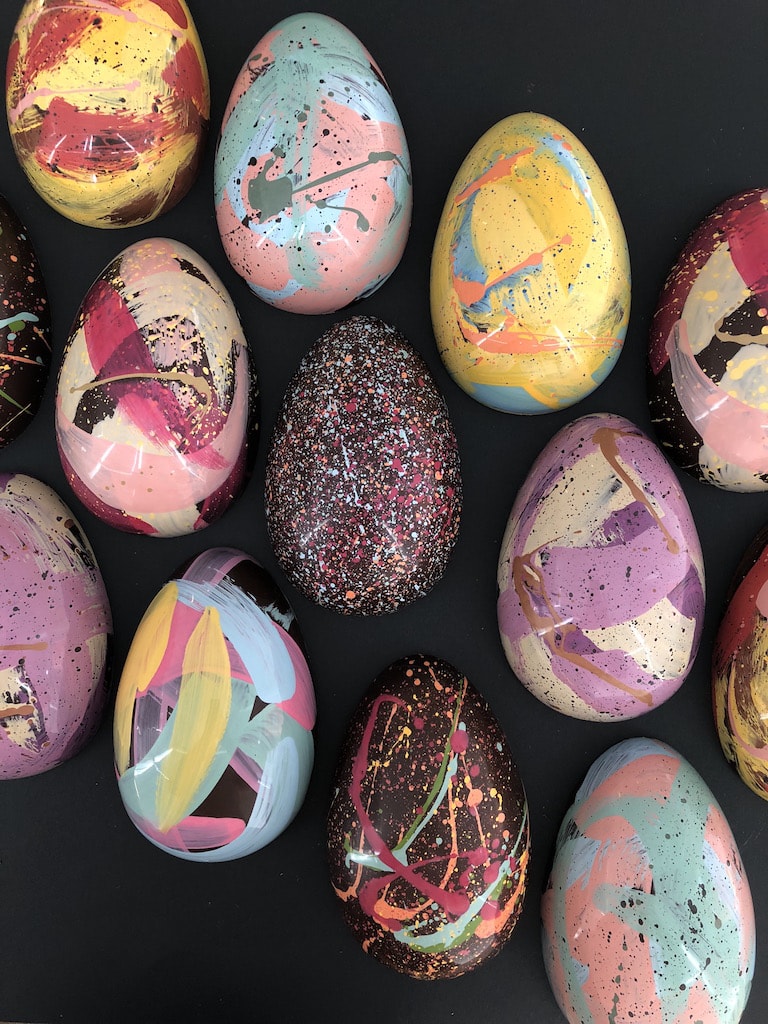 Let's face it, any time is a good time to treat yourself to a chocolate or two, even when you have nothing to celebrate. In fact, for many people, chocolate is a source of comfort, the perfect remedy for our occasional blues. No matter what kind you prefer, most of us are addicted to it, secretly or very openly. It may not be the best thing for our health, but it's great for our spiritis, which is why we've compiled a list of the best chocolate shops in Montreal.
It goes without saying that almost everyone's eyes will twinkle and mouths will water at the thought of receiving a nice box of chocolates. Fortunately, there is more than one holiday in the year when the likelihood of receiving them is high. In fact, chocolate has become a safe bet when looking for a gift for a friend or loved one. Whether it's for a birthday, Easter, Mother's Day, Father's Day, Christmas, or Valentine's Day, it's hard to go wrong with a nice box of chocolates.
We know what you're thinking, "that's all good and well, but where are the good chocolate shops in Montreal?" Did you think we were going to throw you into the sea without a buoy? You don't know us very well. Montreal has many chocolate shops that tempt you with everything in their windows. Dark chocolate, milk chocolate, white chocolate, and all variations of these await you in a nearby neighbourhood! Whether you're looking for something fair trade, artisanal, or organic, the island is full of varieties.
So here are our suggestions in Montreal for the next time you're feeling generous or just want to spoil yourself a little.
For a little gourmet gift, we also suggest you check out our list of the best cookies and the best pastry shops in town.
Special mention to: Qantu, Cacao et Chocolat, our first portrait of the 100% Montreal gourmet box set as part of the gastronomic component of the Montréal en Lumière festival by the Office montréalais de la gastronomie.
A few other special mentions that we invite you to discover as well:
Geneviève Grandblois
Chocolat Privilège
Choco de Léa
Dicitte Chocolate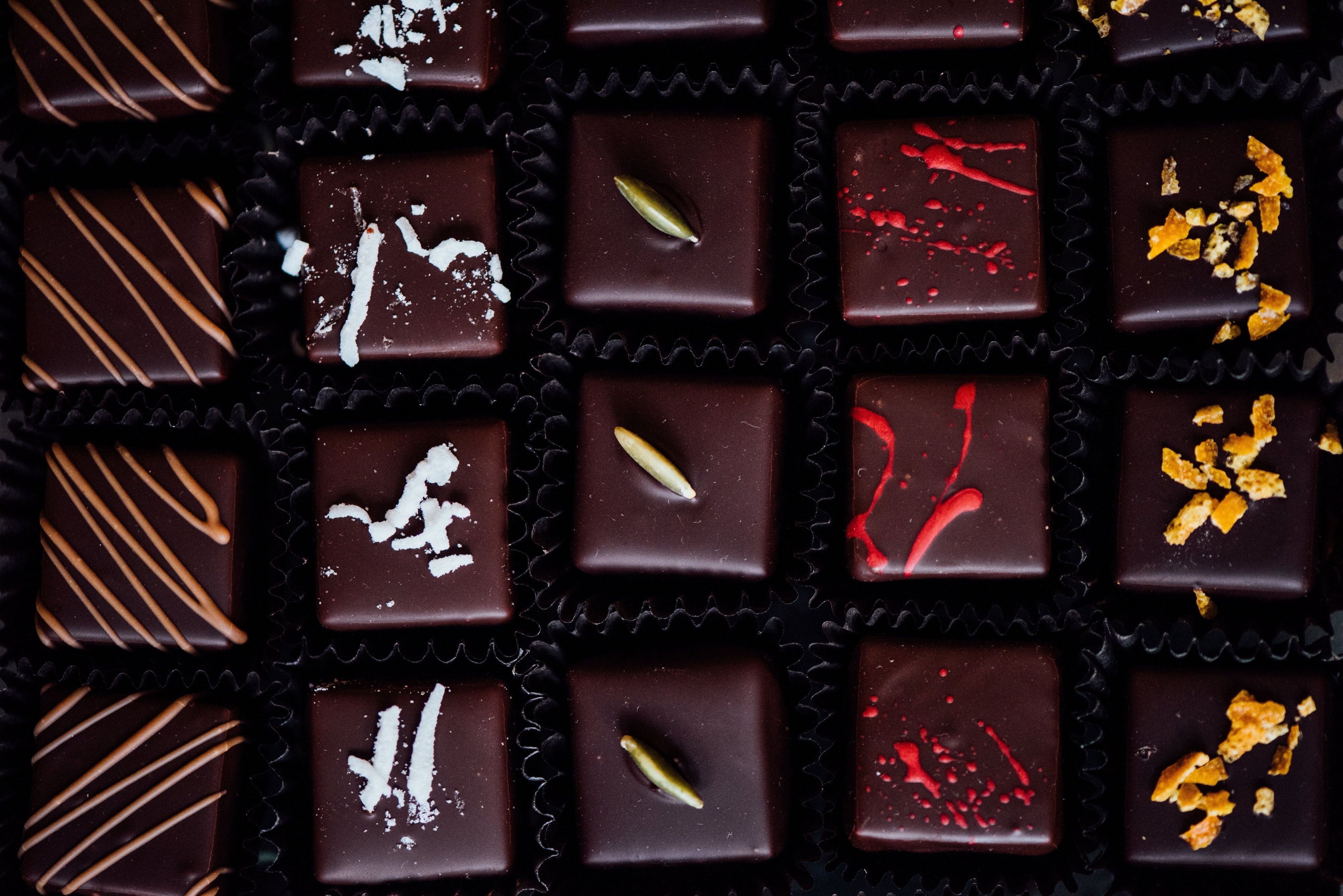 For nearly 15 years, Les Chocolats de Chloé has been an exceptional place where you can savour some of the best chocolates in Montreal! As soon as you open the door to this cozy chocolate shop, the delectable smell of cocoa entices you in. Chef Chloé Gervais-Fredette prepares fresh products of exceptional quality. Among the original sweets offered by the house, there are more than thirty truffles in various flavours, homemade chocolate bars, excellent caramel with fleur de sel and several classic sweets revisited, such as homemade Whippets and Turtles. A staple address on Duluth Street.
546 Avenue Duluth Est
Montréal
Chocolaterie Bonneau
Chocolaterie Bonneau opened its doors in 2012 on Bleury Street in Ahuntsic. With 30 years of experience, Yves Bonneau produces fine chocolates that stand out for the quality of their ganache. A perfect and eccentric option for those with a sweet tooth. Plus, the chocolate shop also has a pastry section, and a crêperie section.
69 Rue Fleury Ouest
Montréal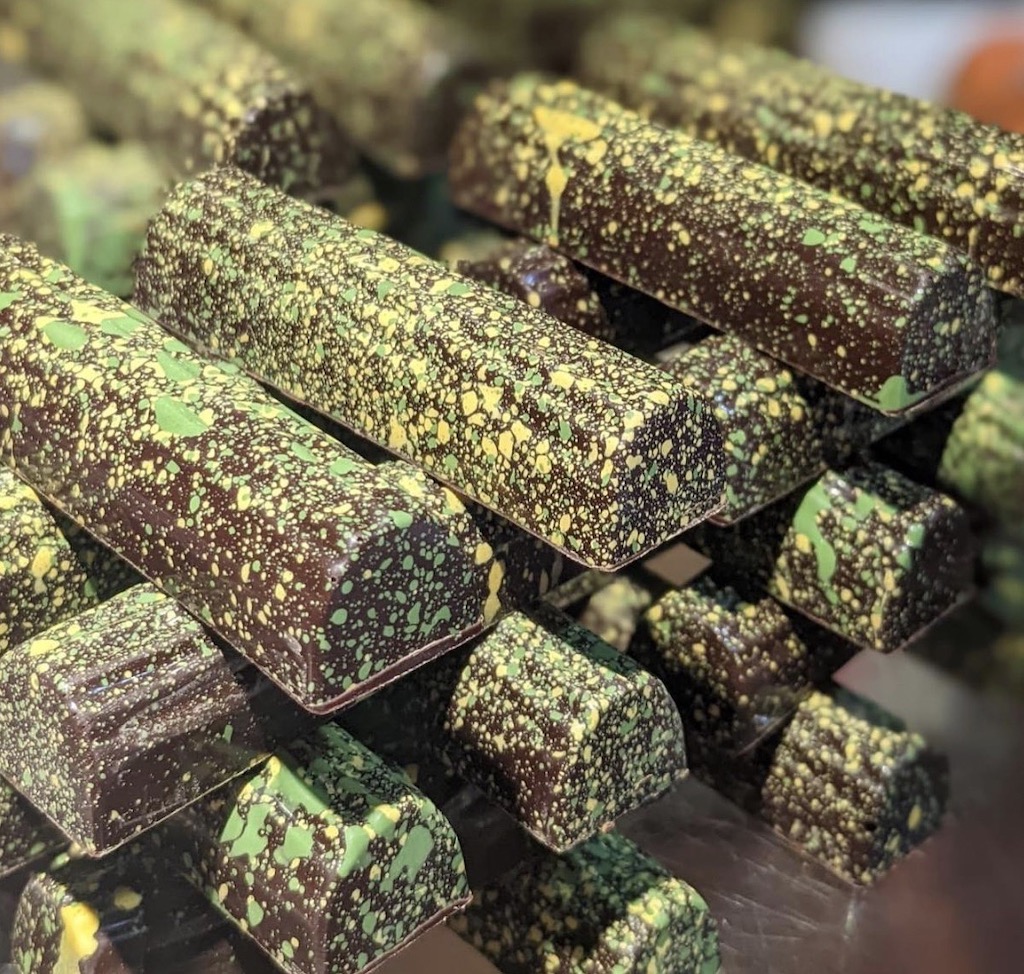 Fous Desserts is a charming pastry shop that has been around since 1995. Located on Laurier Avenue East, the house offers delicious Réunion pastries with Japanese influences. We love the lightness and delicacy of these desserts, in addition to the original ingredients that are used. The chocolate side of Fous Desserts is under the responsibility of artisan chocolatier Carolle De Boisvilliers. Their offering of chocolate delights is marked by fresh and original flavours.
809 Avenue Laurier Est
Montréal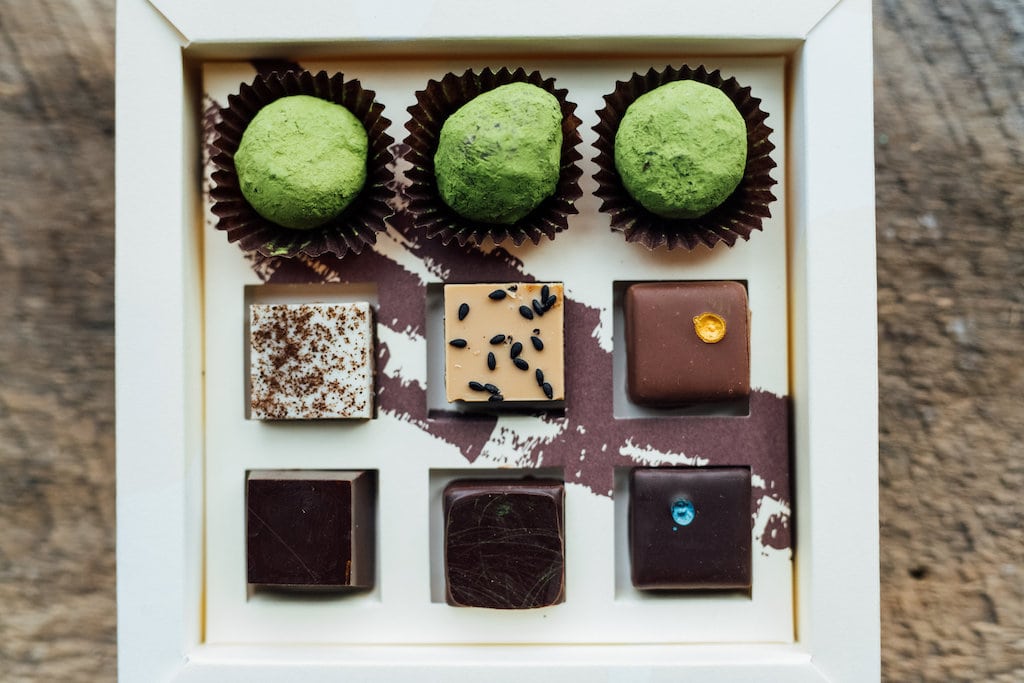 Avanaa Chocolat
Avanaa is a small chocolatere shop in Villeray. The chocolatier, Catherine Goulet, makes bean-to-bar chocolate. For their cacao, Avanaa deals with small farms and cooperatives in Latin America. The result is an ethical chocolate with deliciously unique flavors. We also love the charming packaging created by the talented Cécile Gariépy.
309 Rue Gounod
Montréal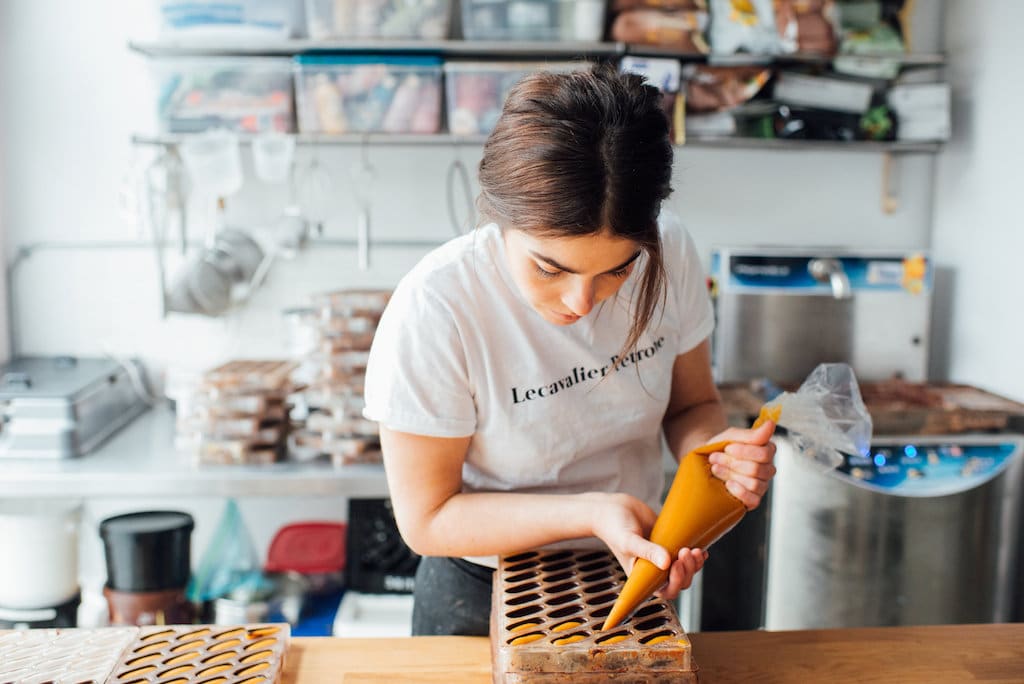 Chloé Migneault-Lecavalier and Loïse Desjardins-Petrone welcome many customers in search of chocolate delights in a small, sleek space. In Pointe-Saint-Charles, the duo offers a truly magnificent chocolate. Their confections are as delicious as they are colourful. Whether for individuals or businesses, Lecavalier Petrone specializes in custom-made confections. Visit them for a high-end chocolate shop experience.
2423 Rue Centre
Montréal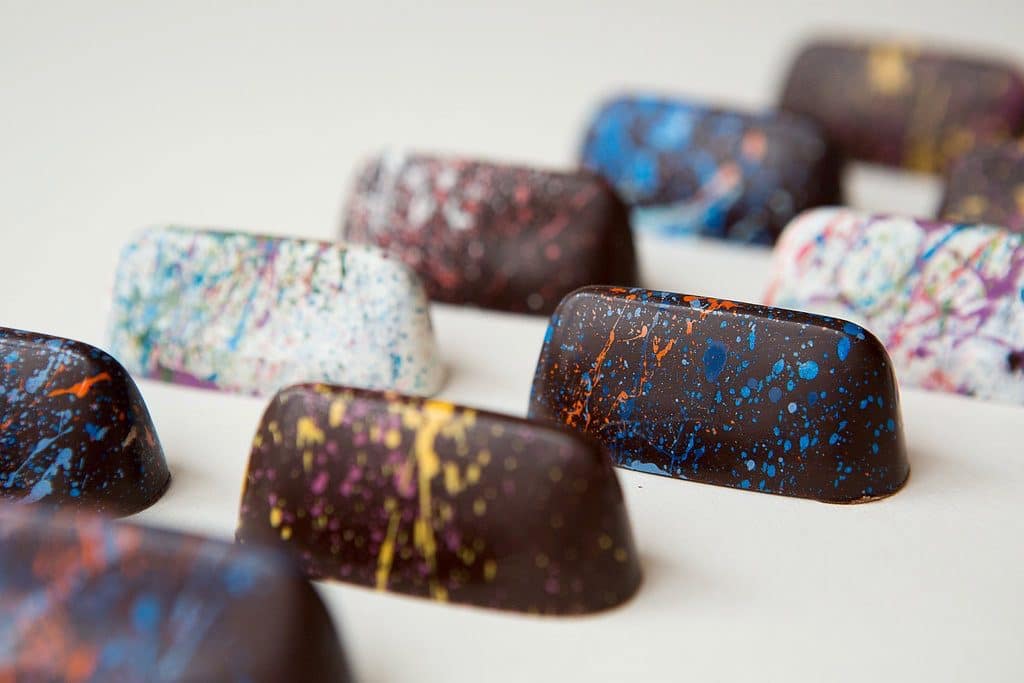 Located on St-Laurent Boulevard, État de choc is a "new generation" chocolate shop that offers a wide range of chocolate creations in a beautiful space that is perfect for tasting. The charming team shares their passion for chocolate through multiple workshops throughout the year.
6466 Boulevard Saint-Laurent
Montréal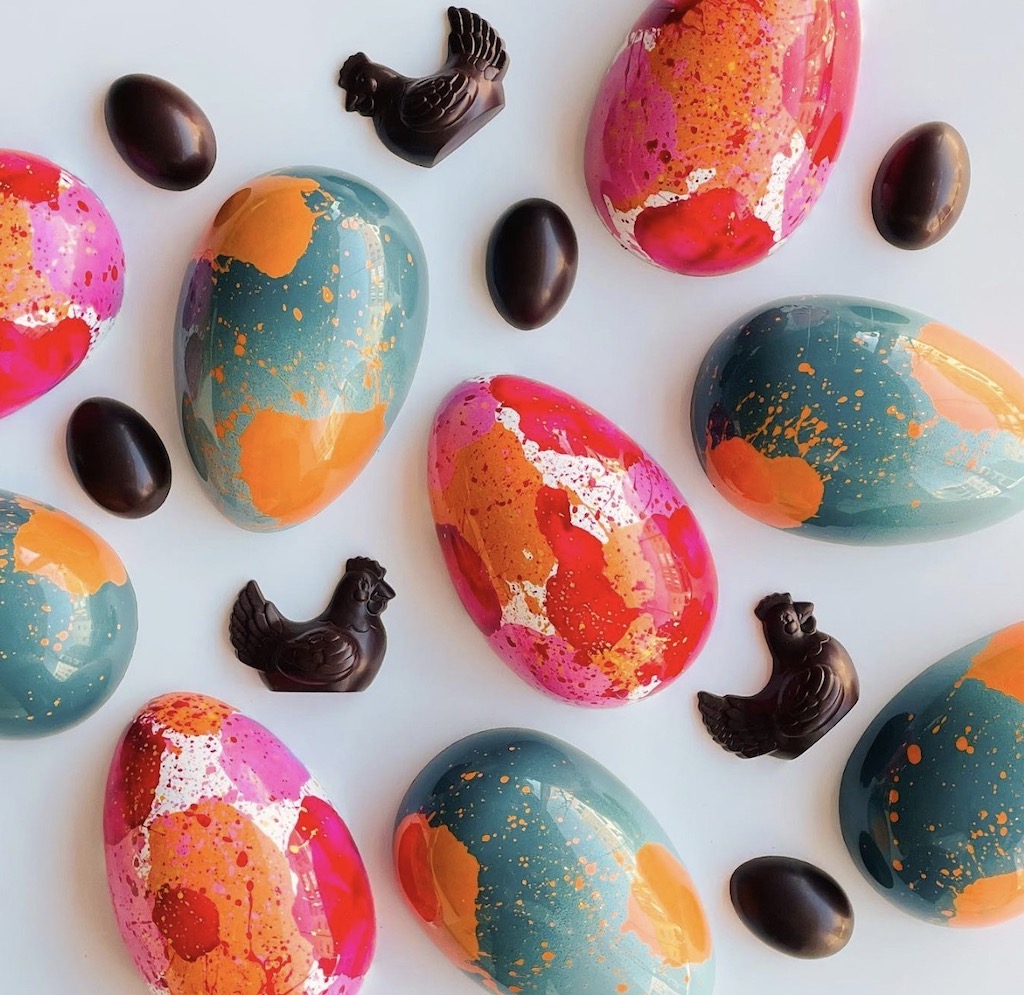 M.&Mme Chocolat
M.&Mme Chocolat is a chocolate shop on Beaubien Street East run by an experienced couple of chocolatiers, Emmanuel and Jenny Ann. The house offers good chocolates as well as pastries, ice cream, and other sweets depending on the season.
273 Rue Beaubien Est
Montréal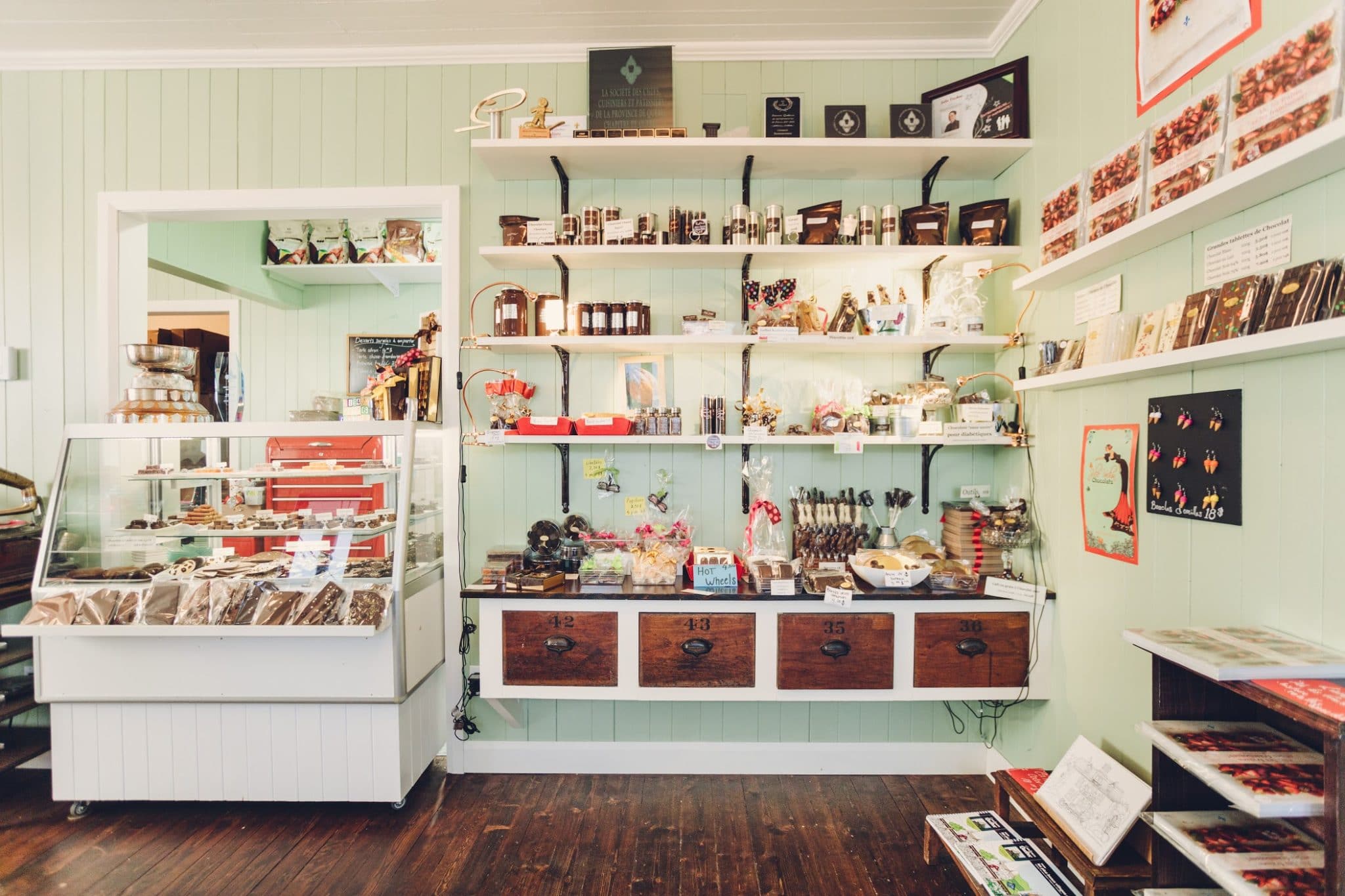 It is in the charming little village of Deschambault, about sixty kilometers from Quebec City, that Julie Vachon decided to set up shop in 2011 to make a living from her art, that of artisanal chocolatier. She offers high quality handmade chocolates, old-fashioned ice cream (in season) and homemade pastries. If you're in the area, it's certainly worth a visit!
107 Rue de l'Église
Deschambault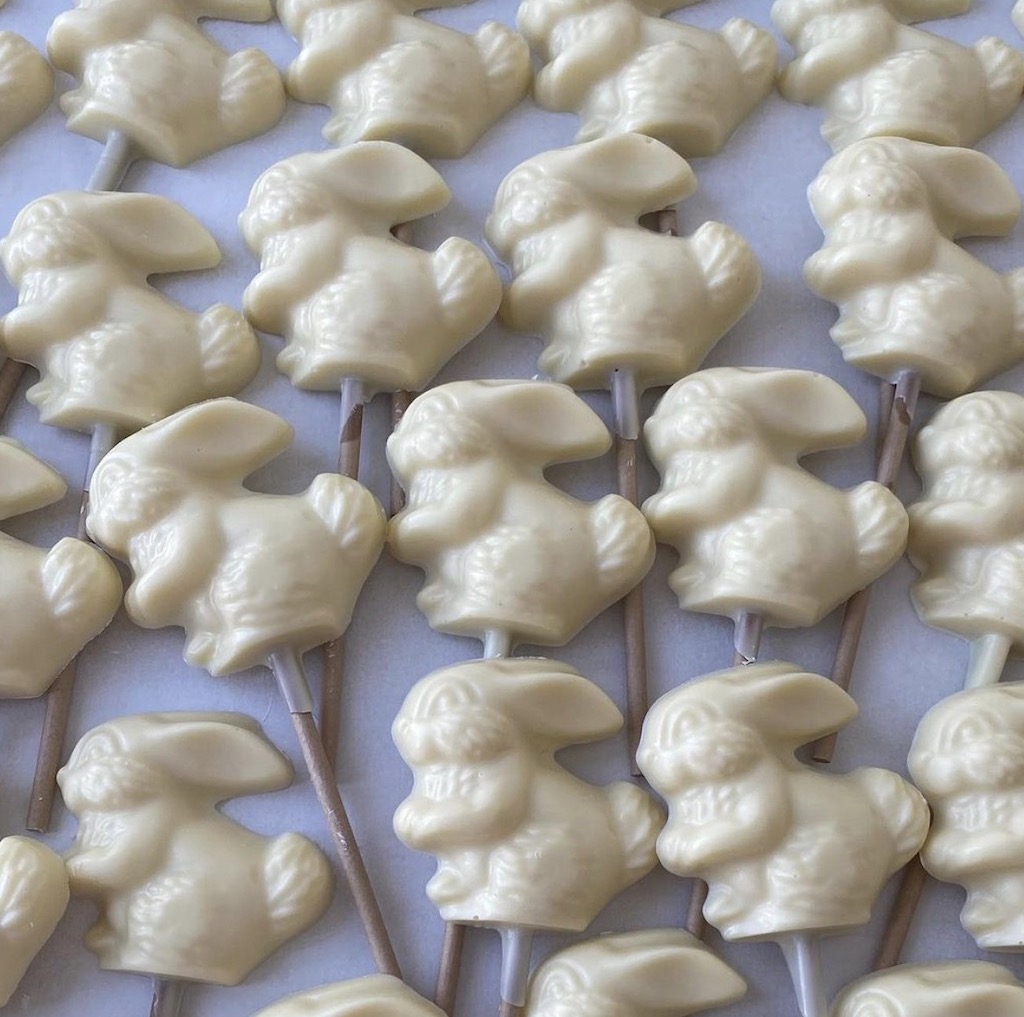 Known for its delectable éclairs, the address on Mont-Royal Avenue also offers homemade chocolate candies. Owners Meriem Aknak and Yasmine Naili won the prize for the best candy in the province in a pastry contest. All their products are rich and divine, you will never be disappointed!
33 Avenue du Mont-Royal Est
Montréal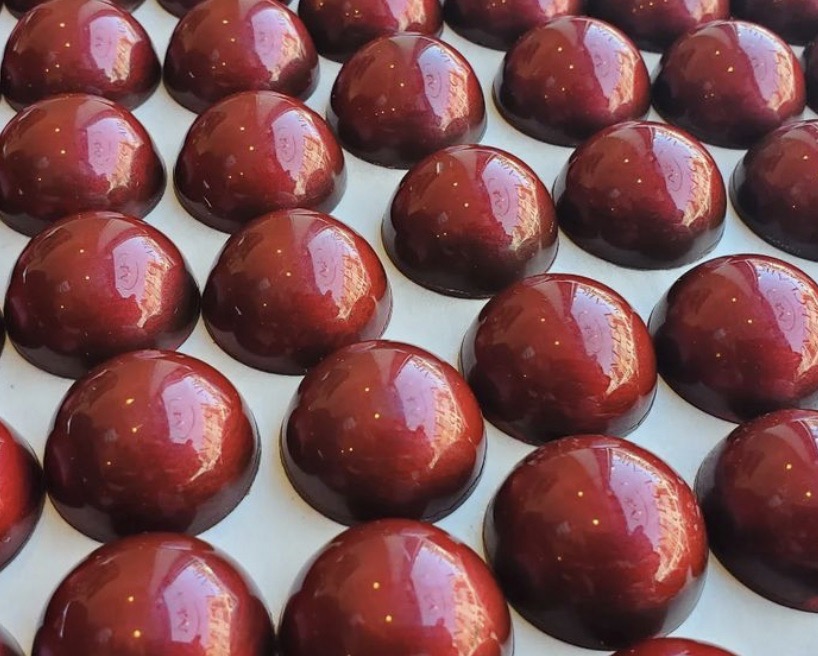 Reconnu pour ses éclairs délectables, l'adresse de l'avenue Mont-Royal propose également des bonbons chocolatés faits à la maison. Meriem Aknak et Yasmine Naili, les propriétaires, ont d'ailleurs remporté le prix du meilleur bonbon de la province lors d'un concours de pâtisserie. Tous leurs produits sont riches et divins, on n'est jamais déçu!
33 Avenue du Mont-Royal Est
Montréal
See on map
546 Avenue Duluth Est Montréal H2L 1A9
69 Rue Fleury Ouest Montréal H3L 1T1
809 Avenue Laurier Est Montréal H2J 1G2
309 Rue Gounod Montréal H2R 1B2
2423 Rue Centre Montréal H3K 1J9
6466 Boulevard Saint-Laurent Montréal H2S 3C4
273 Rue Beaubien Est Montréal H2S 1R7
107 Rue de l'Église Deschambault G0A 1S0
33 Avenue du Mont-Royal Est Montréal H2T 1T5
33 Avenue du Mont-Royal Est Montréal H2T 1T5