Pâtisserie Zébulon: Refined vegan pastry shop in the Plateau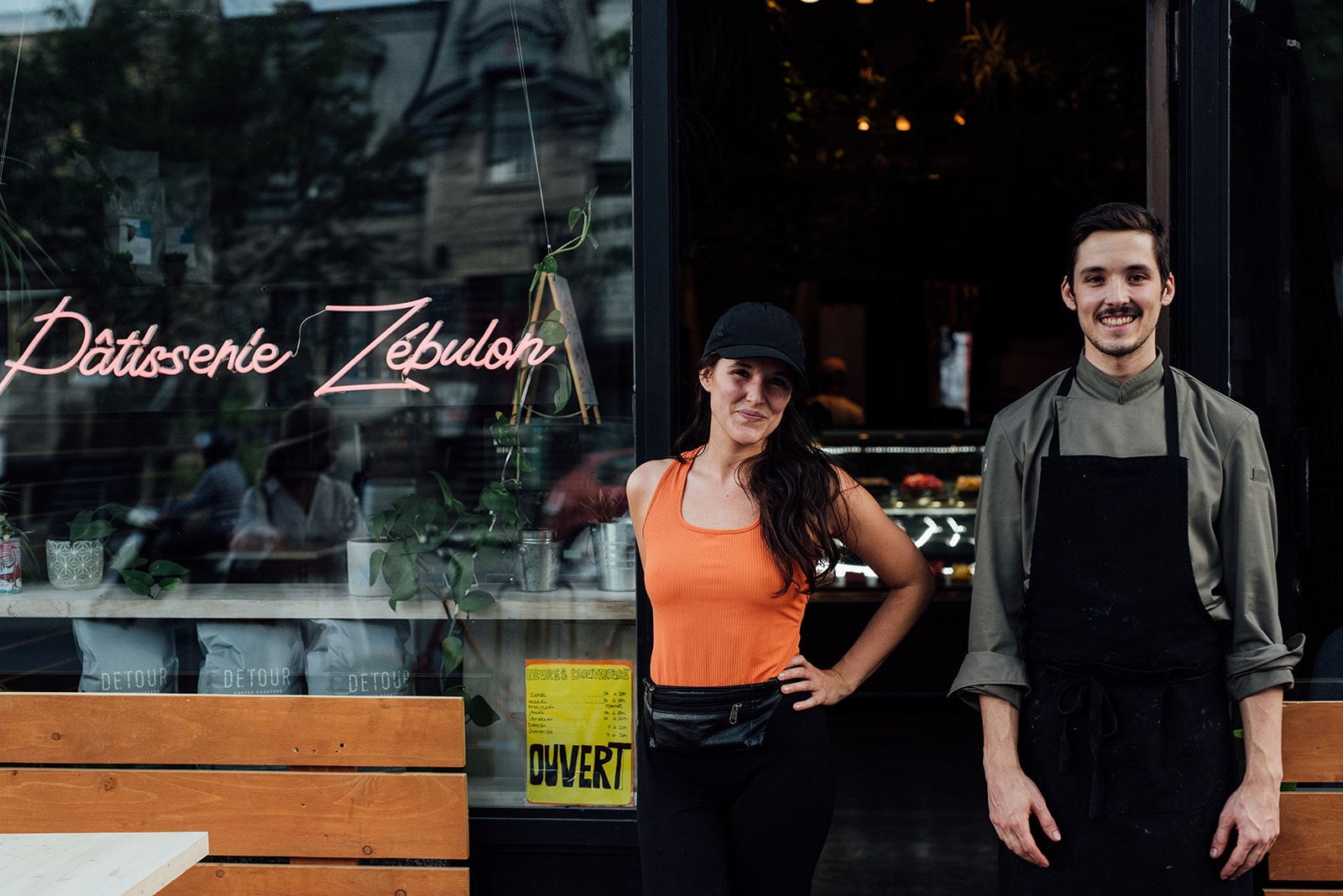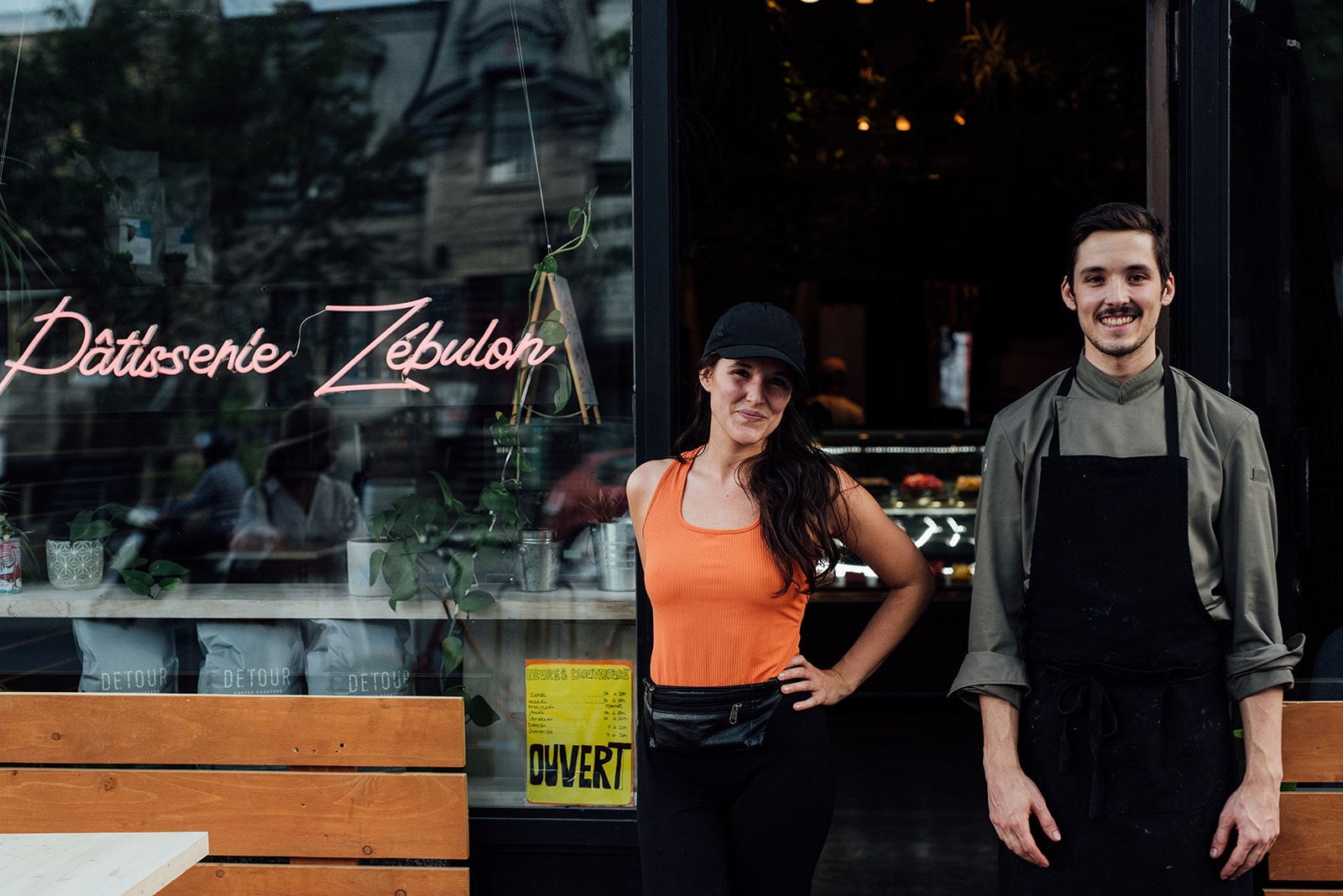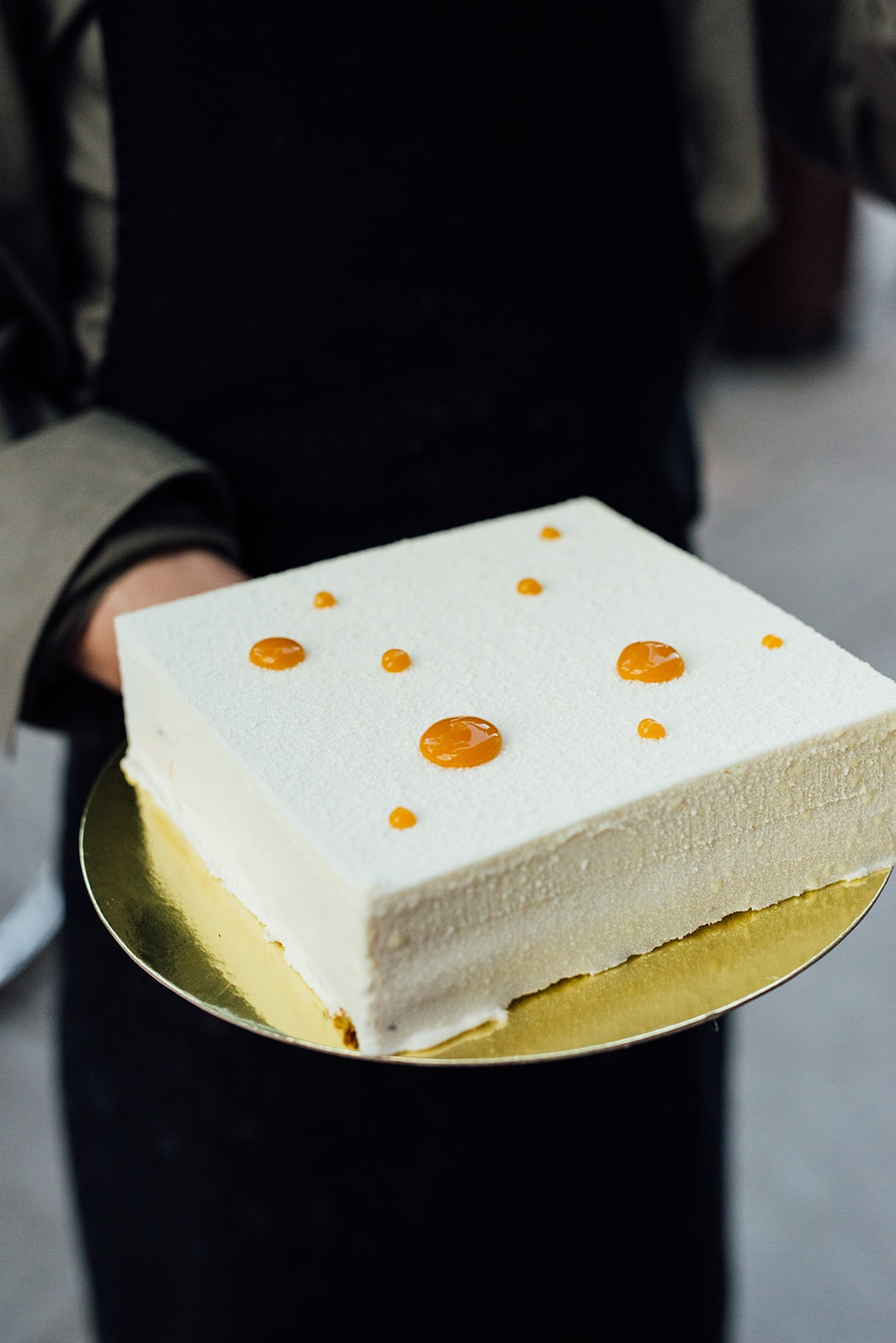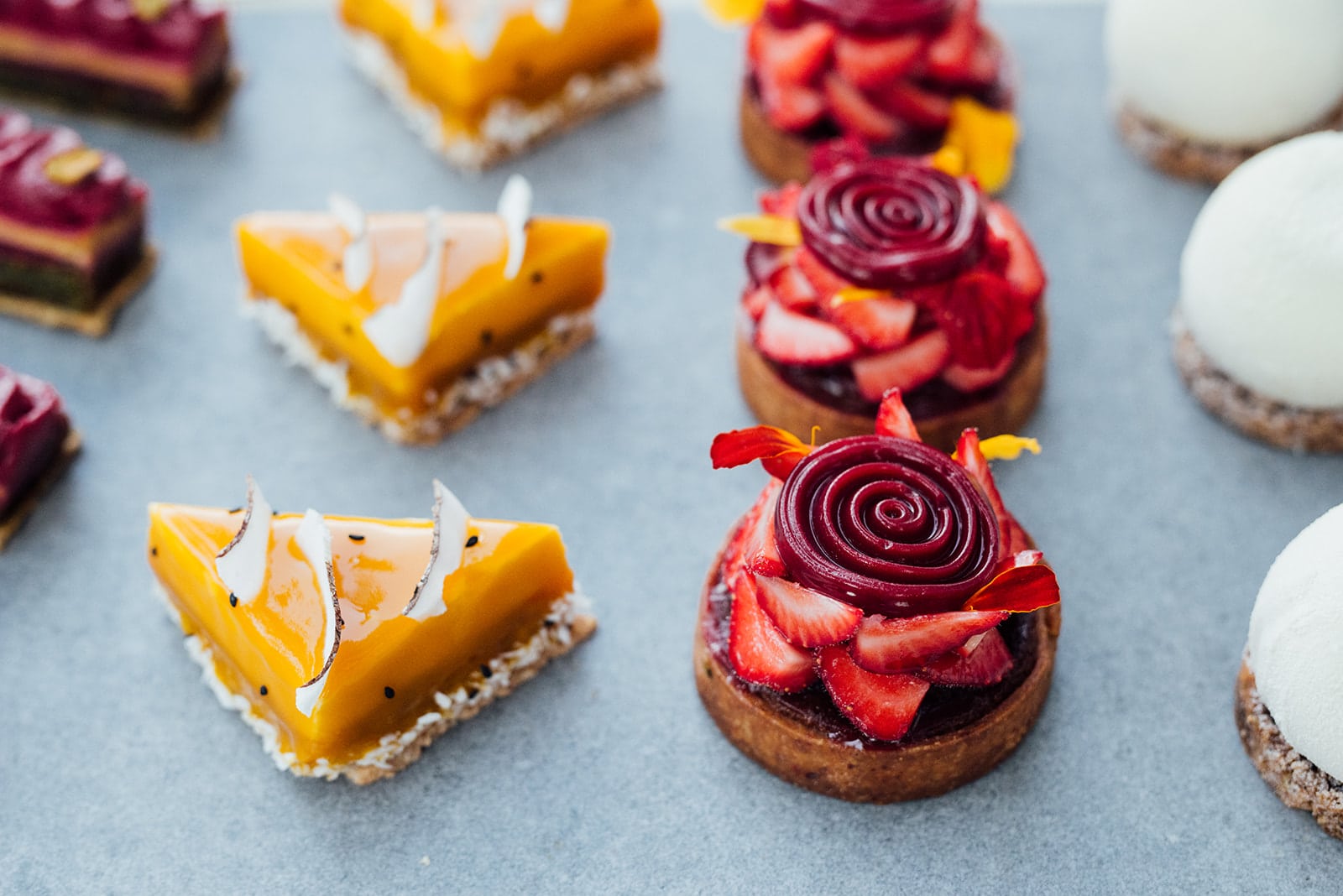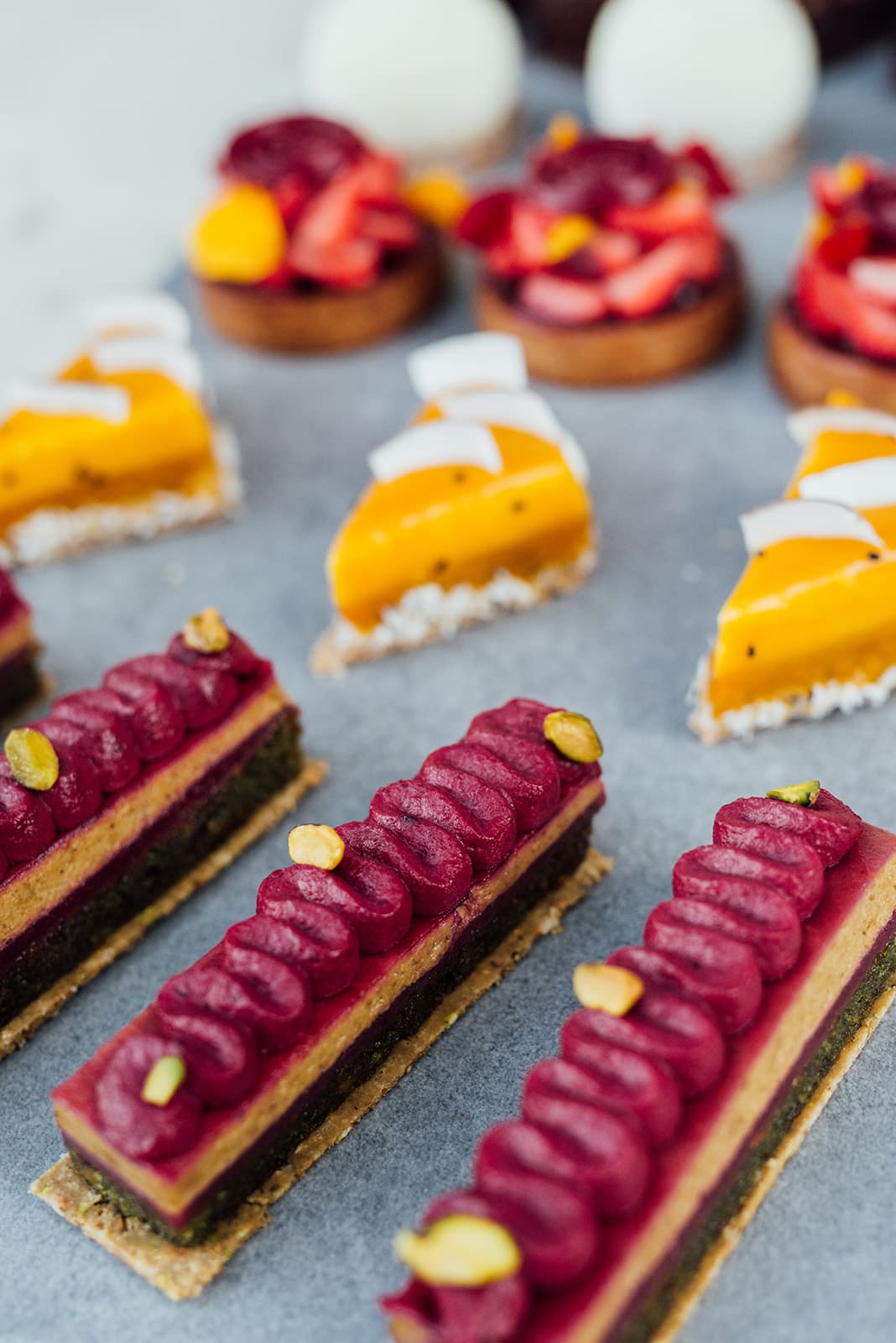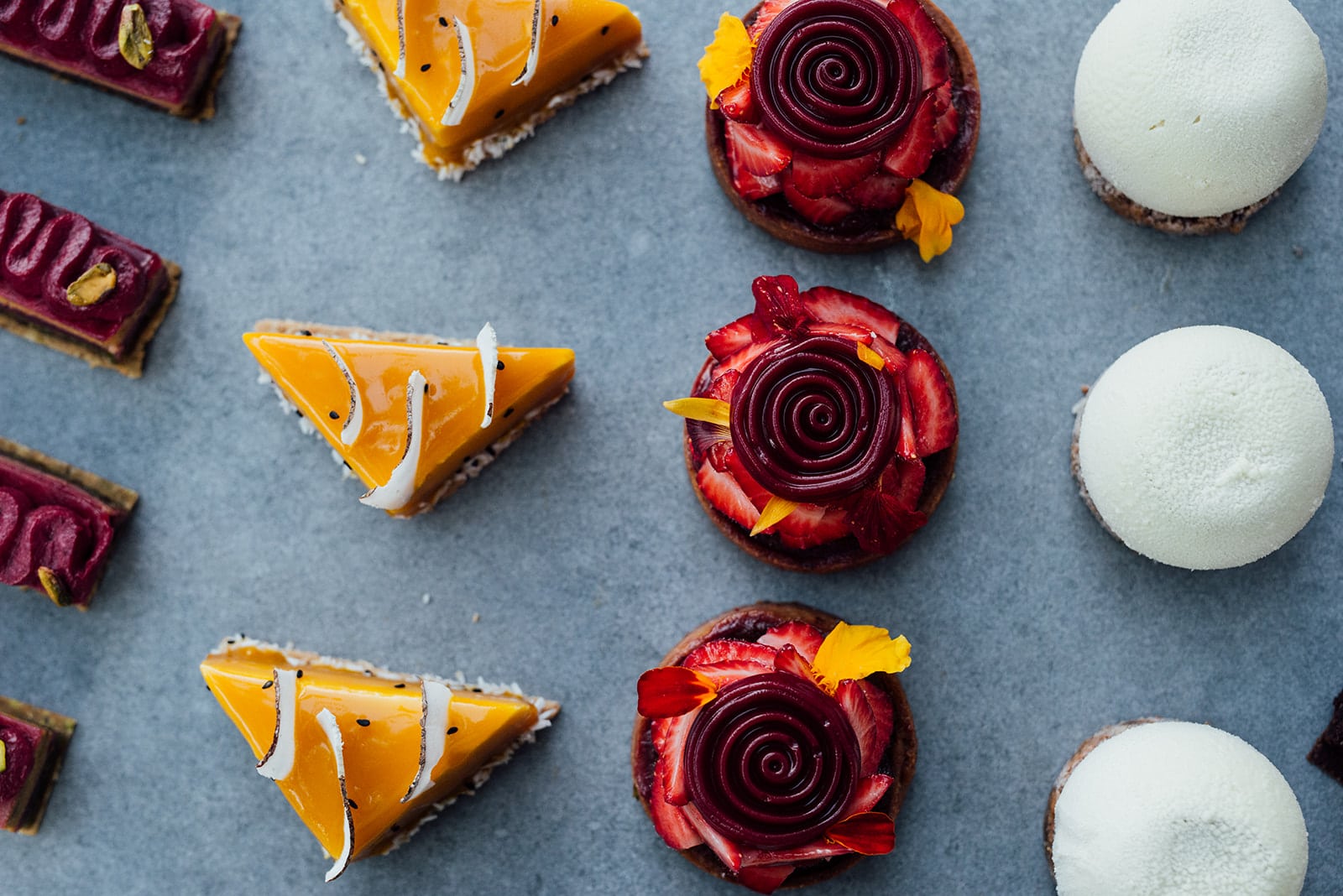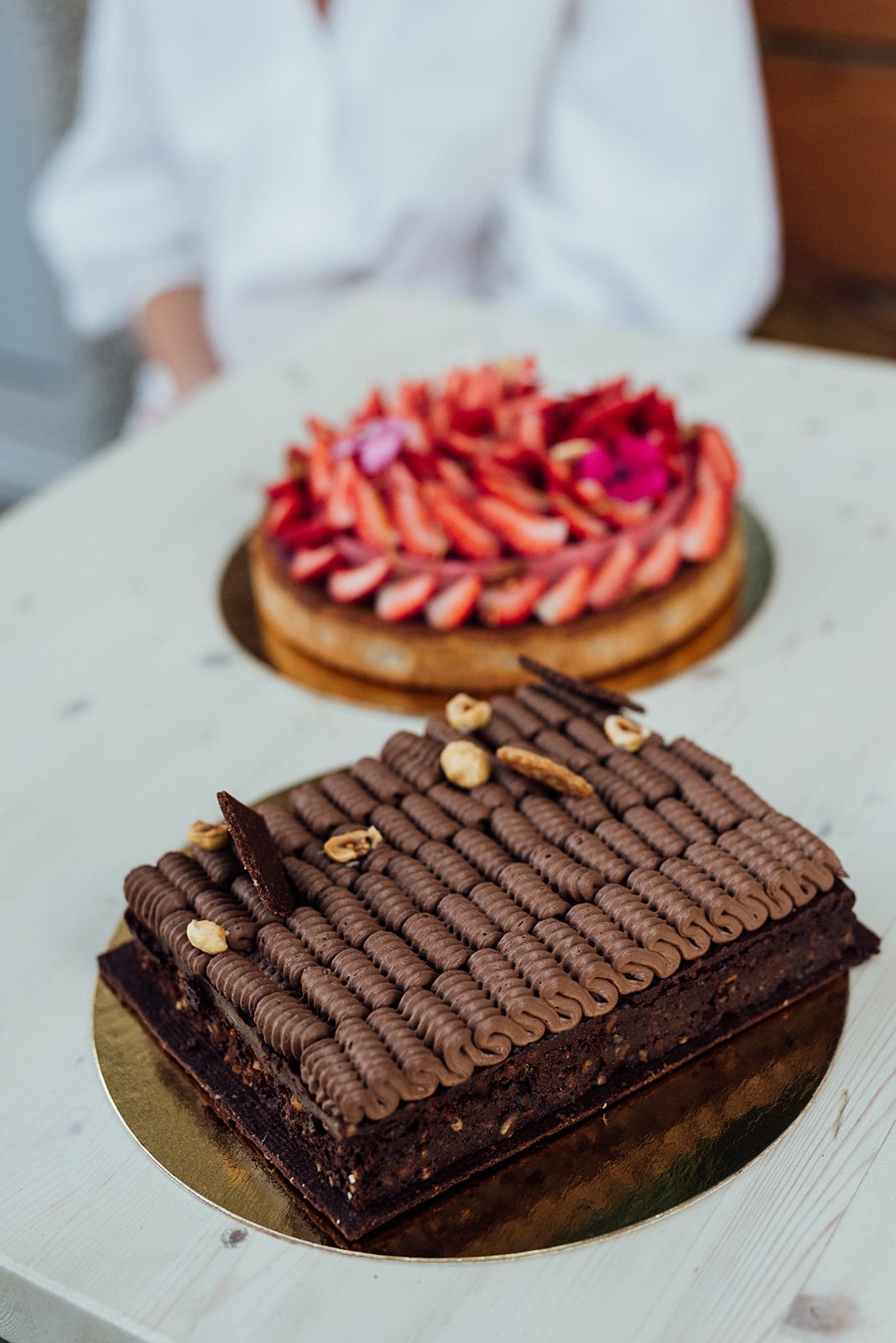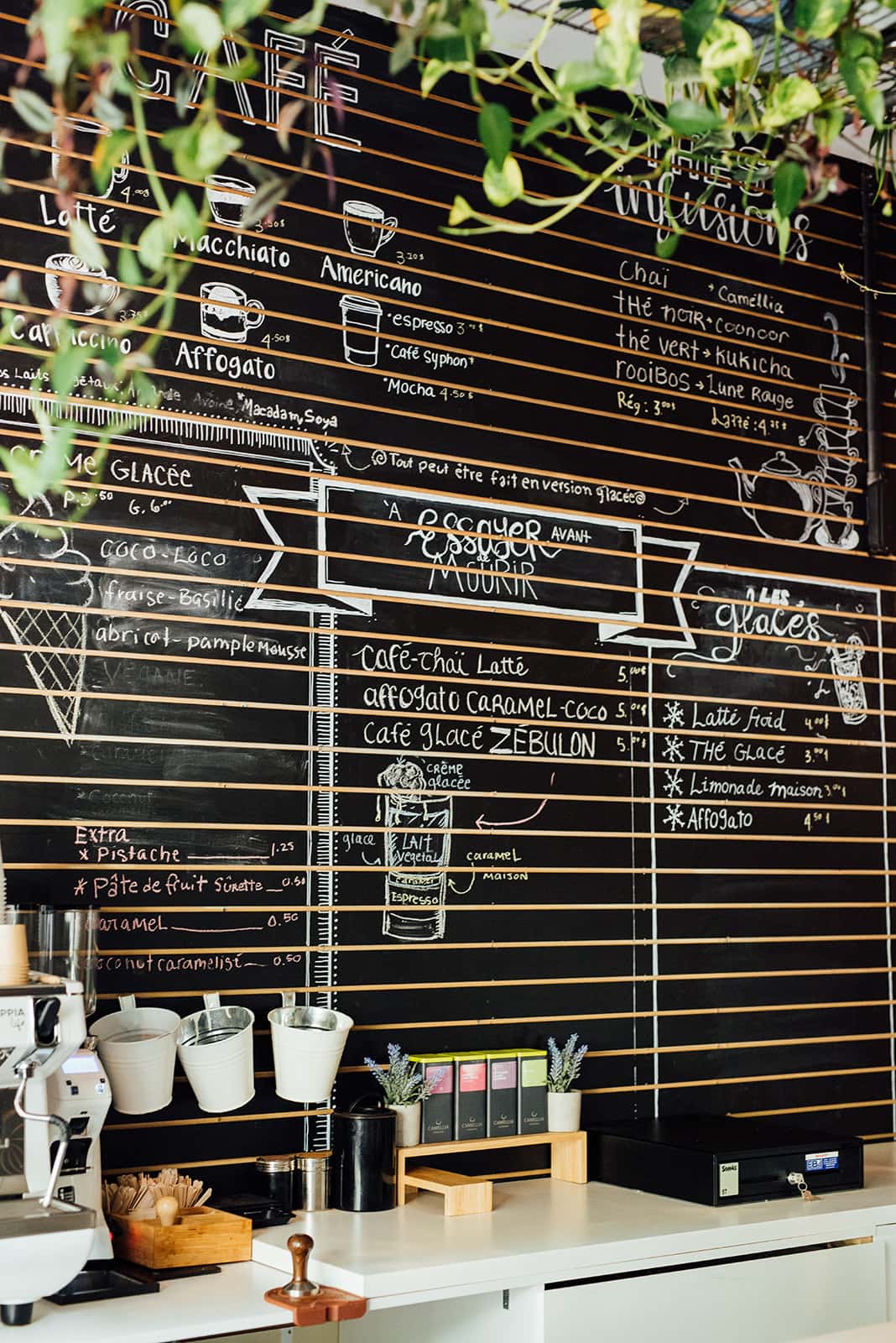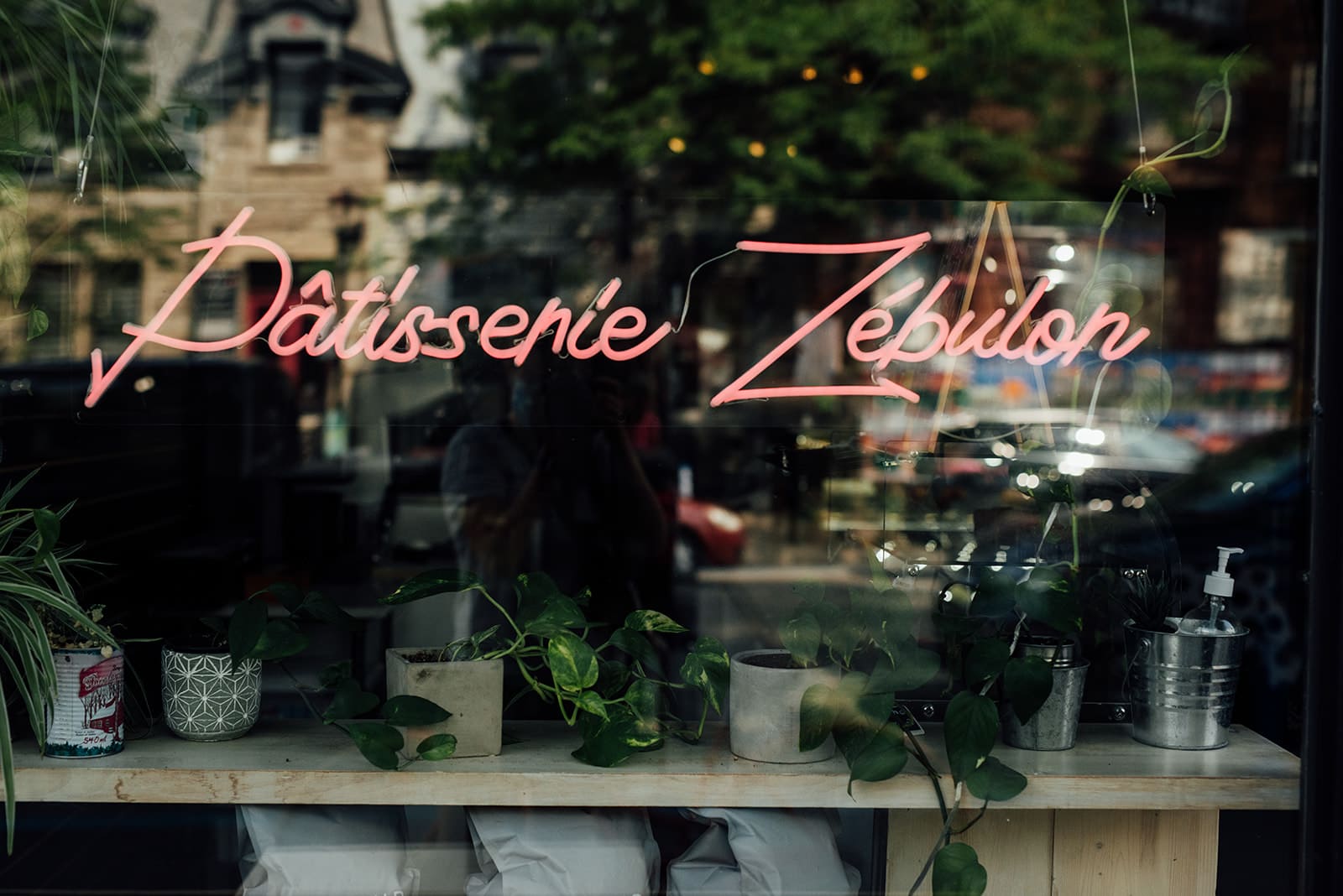 Pâtisserie Zébulon

Monday: 10:00 AM – 6:00 PM
Tuesday: Closed
Wednesday: 10:00 AM – 6:00 PM
Thursday: 10:00 AM – 6:00 PM
Friday: 10:00 AM – 7:00 PM
Saturday: 10:00 AM – 7:00 PM
Sunday: 10:00 AM – 6:00 PM


Accepts mastercard, visa, amex, cash, debit
6 Seats
Since June 22, 2021, pastry lovers in the Plateau Mont-Royal have a new destination to visit: Pâtisserie Zébulon. Zébulon Vézina and his sister Alice are the joyful owners of this pastry shop, where they offer a selection of vegan pastries that are as beautiful as they are good, and that have nothing to envy to the classic pastries. We tip our hat to them, it's a great success!
After studying pastry at the ITHQ, Zébulon worked with chef Helena Loureiro and Stéphanie Labelle at Pâtisserie Rhubarbe. During his internships, he also spent time in France where he rubbed shoulders with chef Christophe Michalak, "the Céline Dion of pastry in France" as he put it. With all these experiences behind him, the 26-year-old decided it was time to take on a new challenge. Having just finished a restaurant management contract, he started looking for a space in April 2021 to open his own pastry shop. That's when everything went very fast. In fact, in just a few months, Zébulon and Alice took possession of their space on Saint-Denis Street, completely renovated it, and launched their operations: "On the corner of Saint-Denis and Mont-Royal, we would never have thought of opening on such an iconic corner! […] Going into business was taking my life into my own hands. I had such a strong desire to chart my own destiny on my own terms. The best way to do that was to become an owner."
Why did you decide to specialize in plant-based pastries?
"I wanted an additional challenge. As a pastry chef, I found that I was pretty good at classic pastry. There were few offerings of refined plant-based pastries in Montreal. I wanted to prove to all the skeptics that it is possible to make beautiful and delicious vegan pastries". Since there was no program dedicated to plant-based pastry at the ITHQ at the time of his training, Zébulon managed otherwise. He taught himself by reading up on the subject online and at the library. Above all, however, he perfected his art through hours of testing. Today, he can proudly present the fruits of his labour to his clientele, who he loves to connect with. "What makes me most excited is to share my passion with all the customers. It's hard to keep working when I hear customers asking questions about the products. People tell me about their recipes, their ways of doing things. They ask questions about how to veganize their recipes."
Among Zébulon's specialties is his exotic gluten-free cheesecake; made with puffed rice crisps, coconut sponge, passion fruit confit, coconut mousse and mango glaze, topped with real coconut slices. We also love his chocolate-hazelnut wownie: cocoa shortbread, melting brownie mix, praline crunch and chocolate ganache. Zébulon's pastries are as delicious as they are original, and the play of textures and flavours set them apart. Don't forget to try the strawberry pie during the summer season!
Since Pâtisserie Zébulon offers artisanal creations, don't expect to see a multitude of choices in the window: "When you go to encourage young businesses like ours, you shouldn't always expect to see a huge selection, but the love and taste are there. Every product is made fresh daily." Why offer 101 pastries when every single one offered in a more limited variety is excellent?
Written by Marc-Antoine Ranger
Photography by Alison Slattery