Farine & Cacao: Magnificent pastries on Ontario Street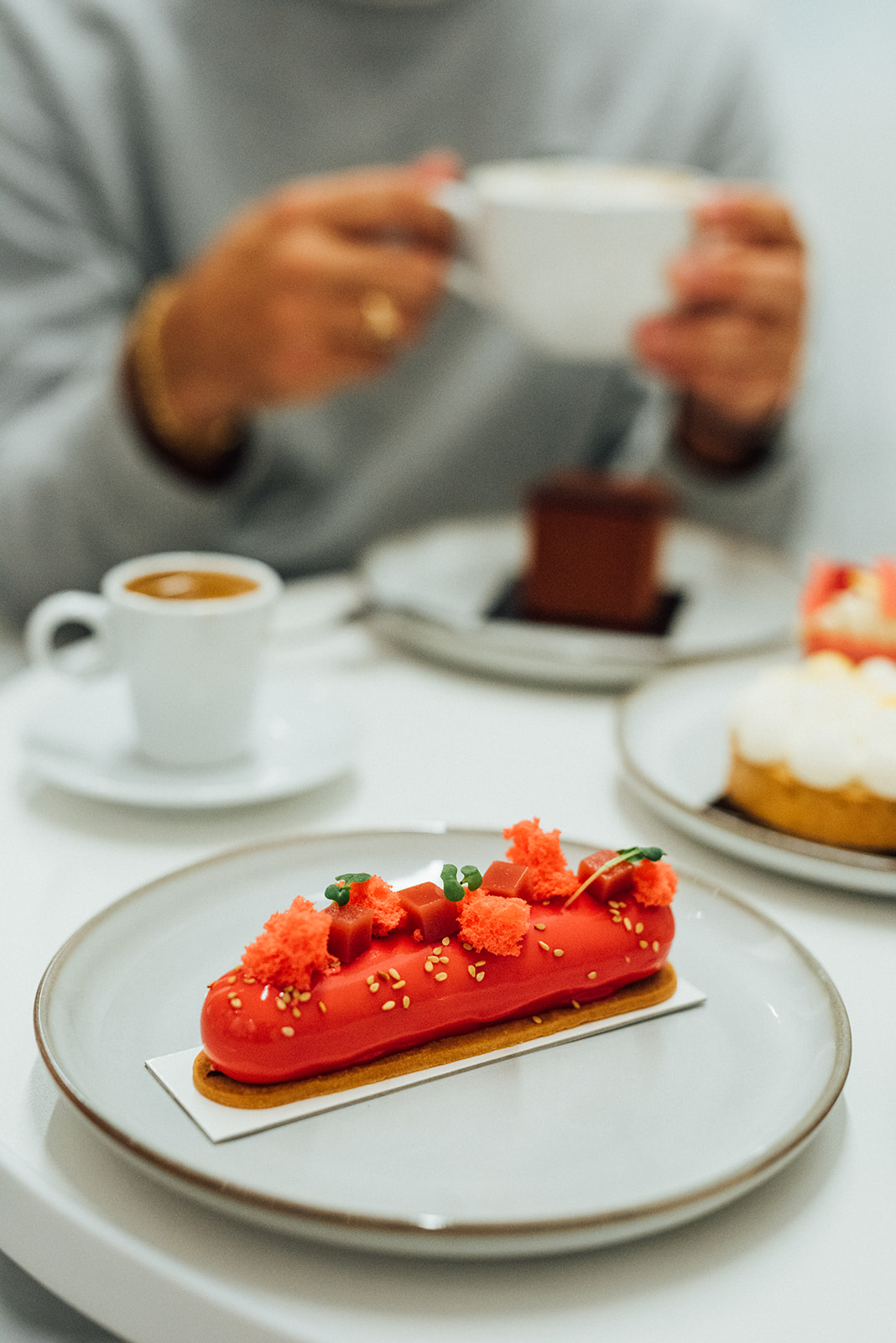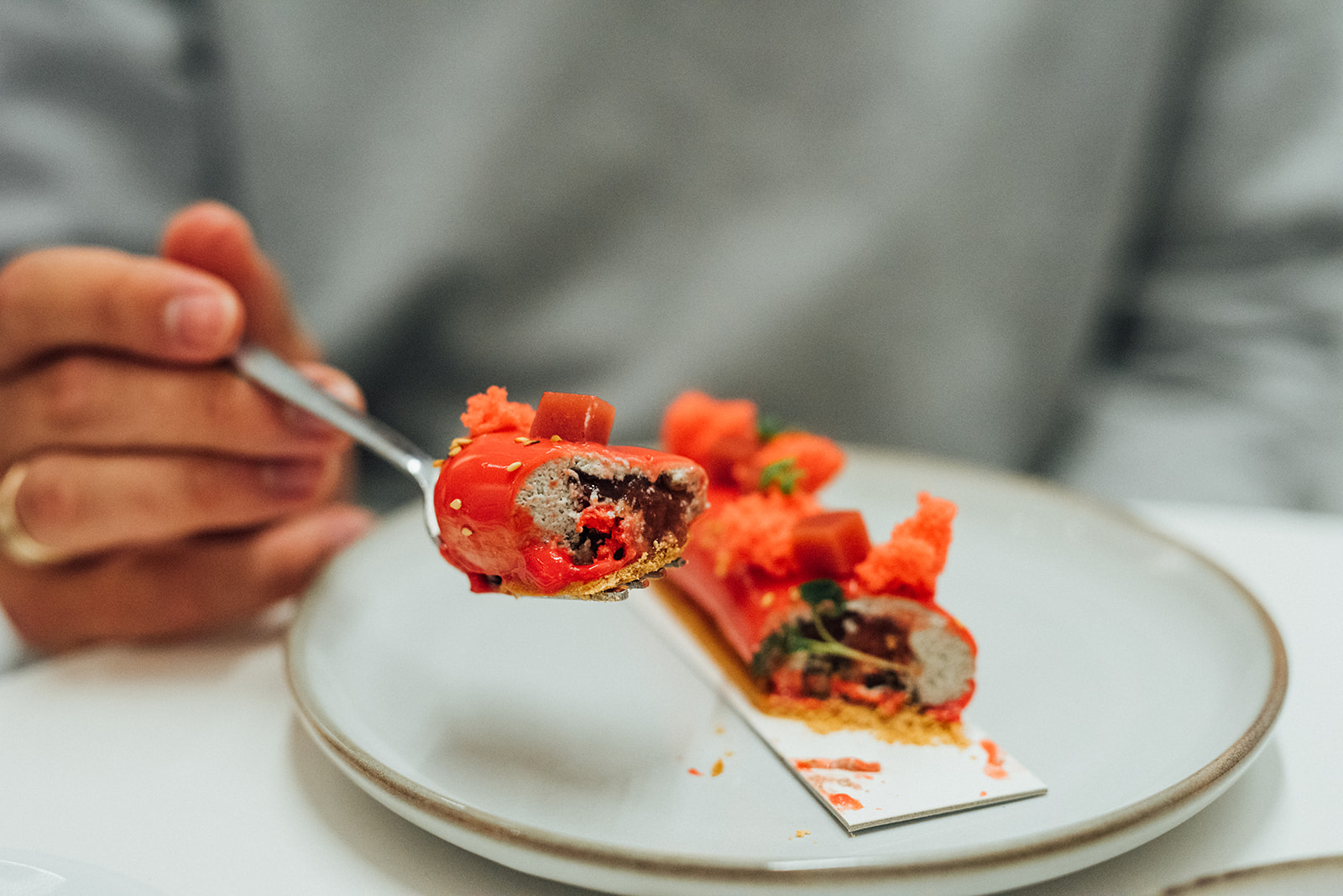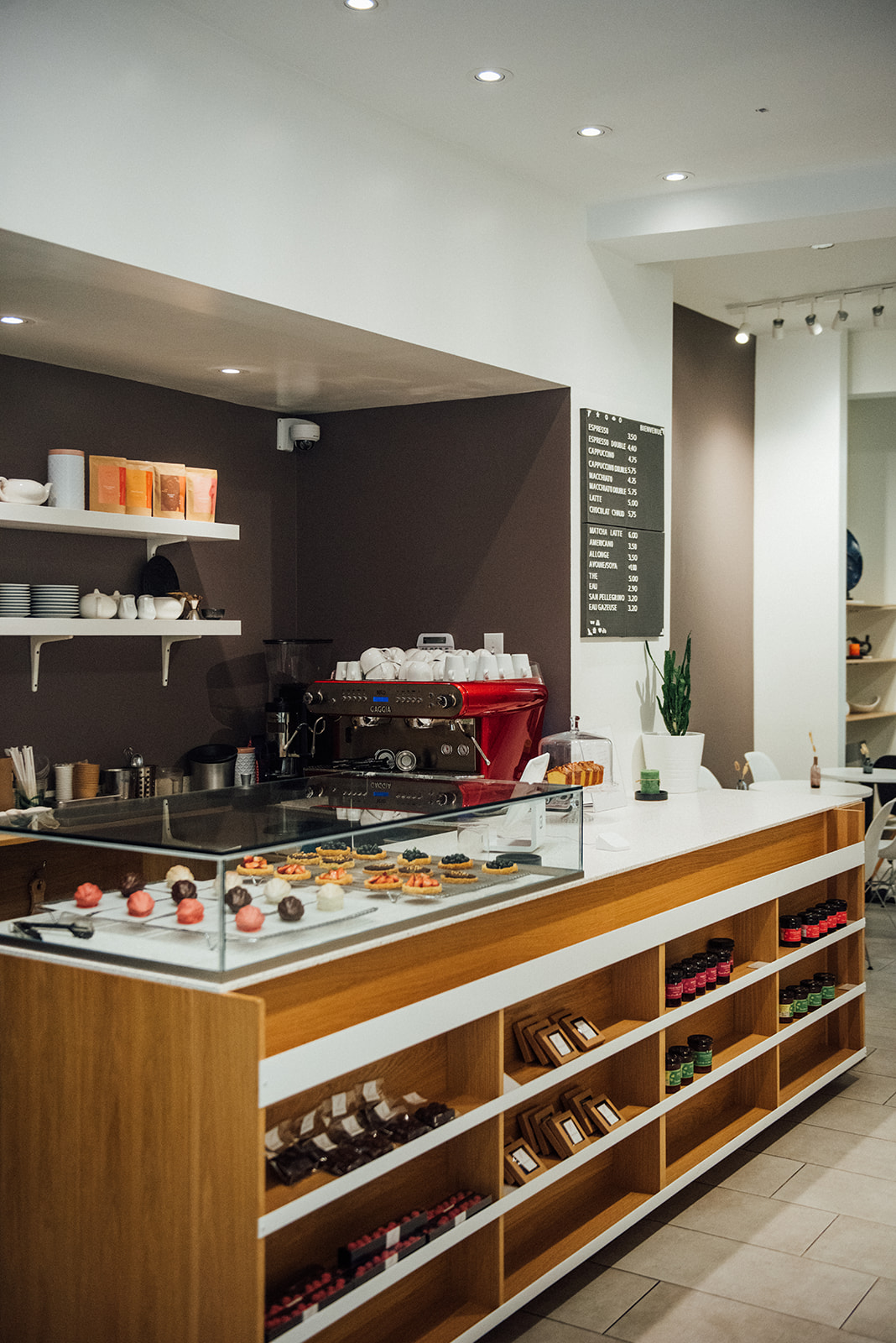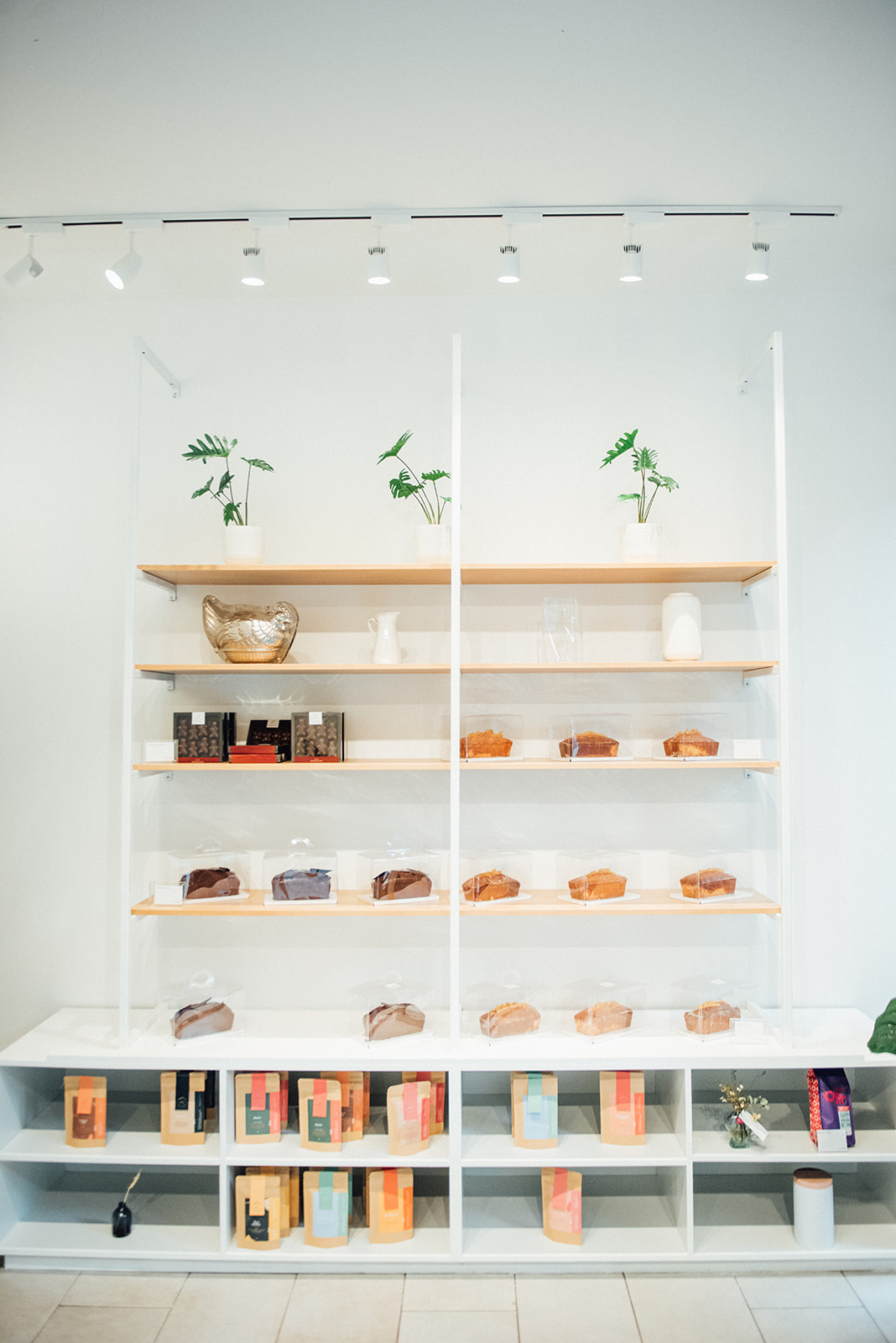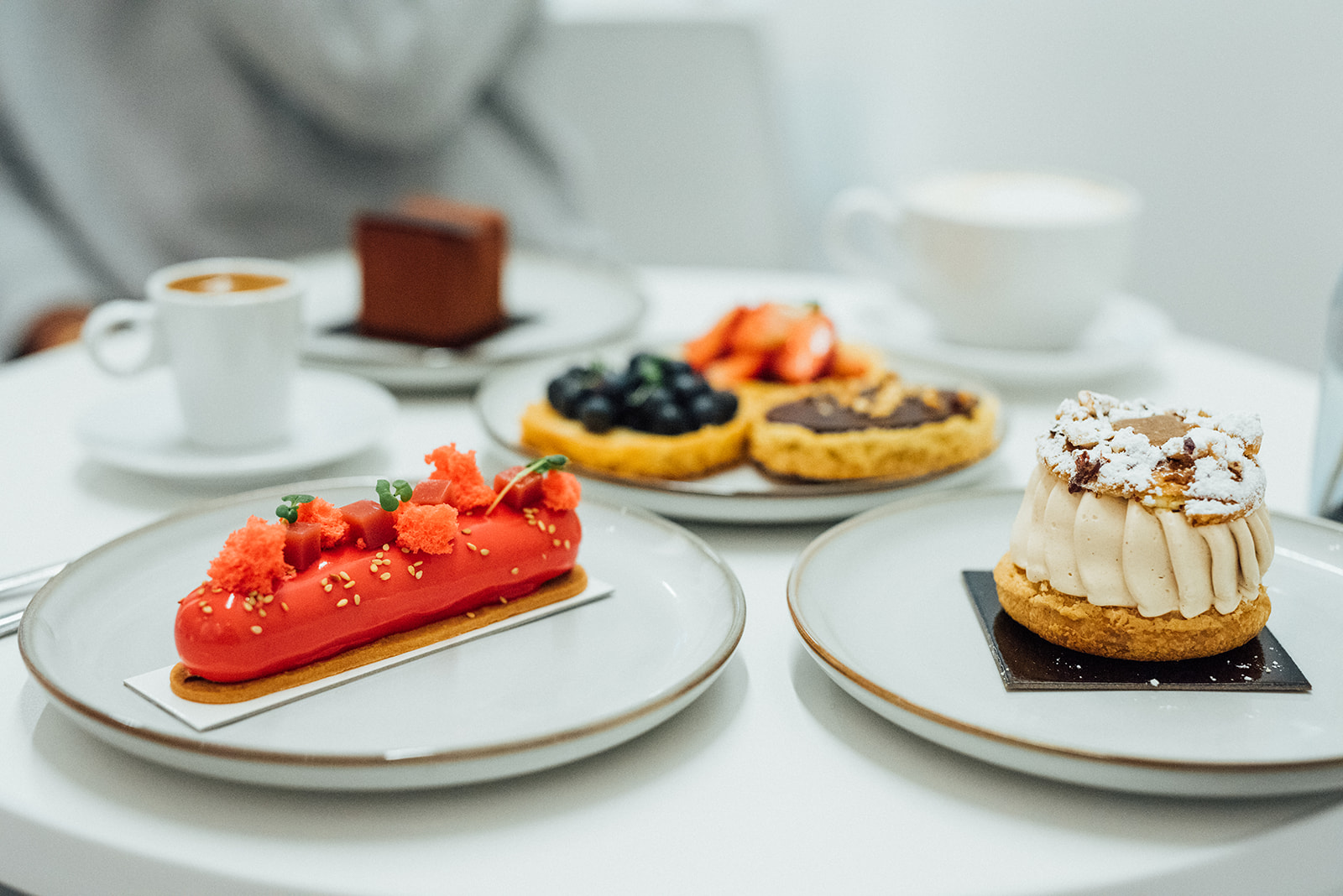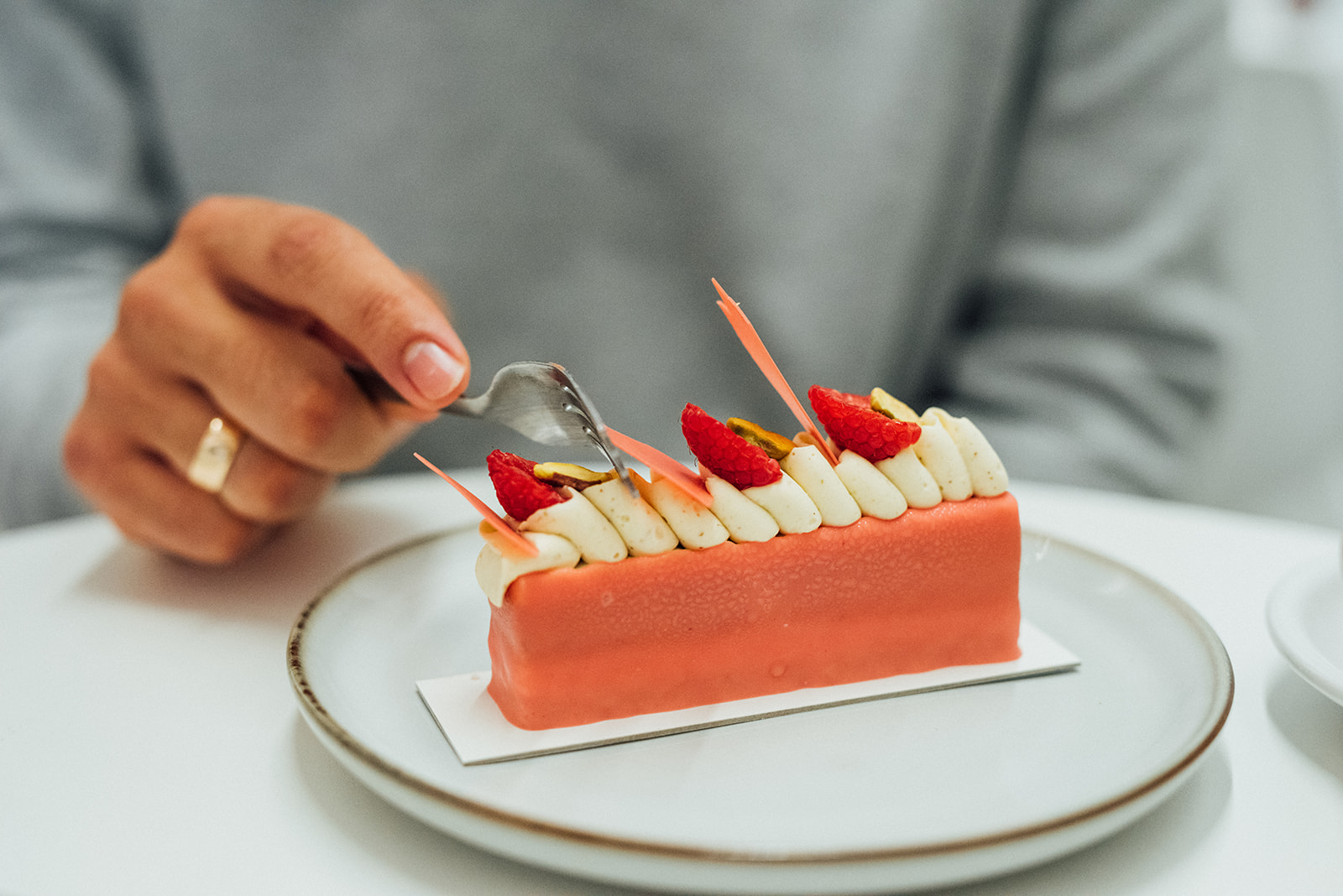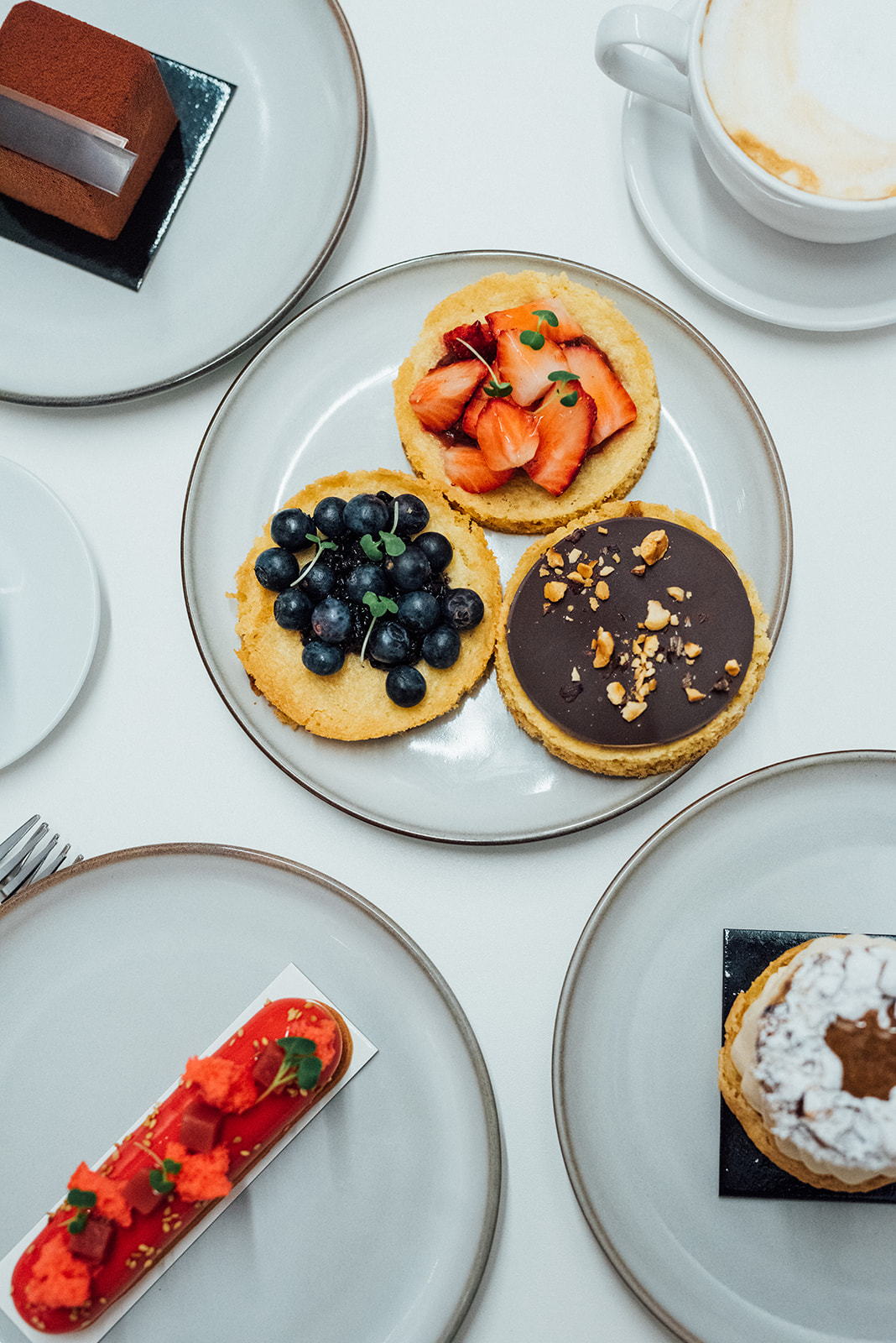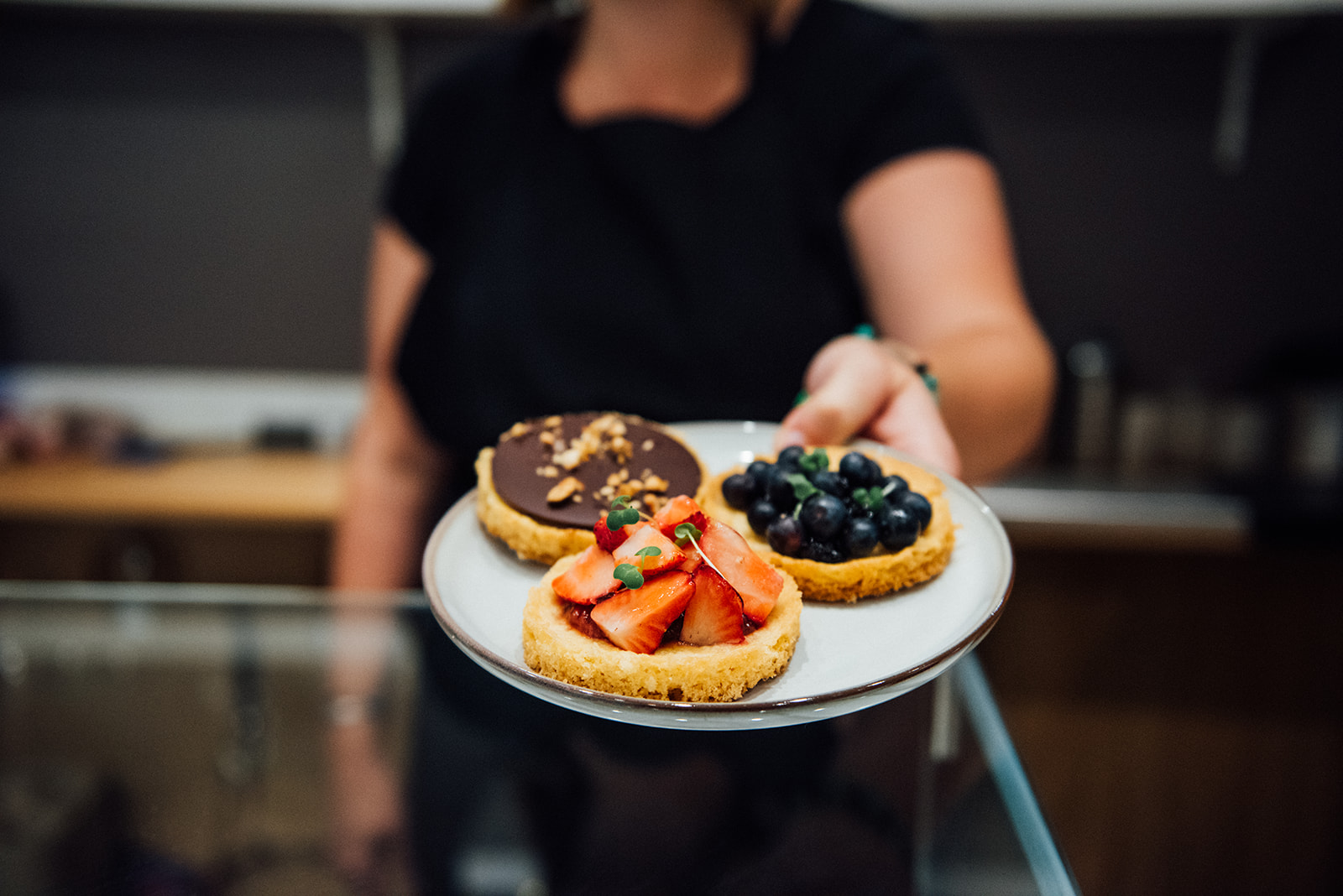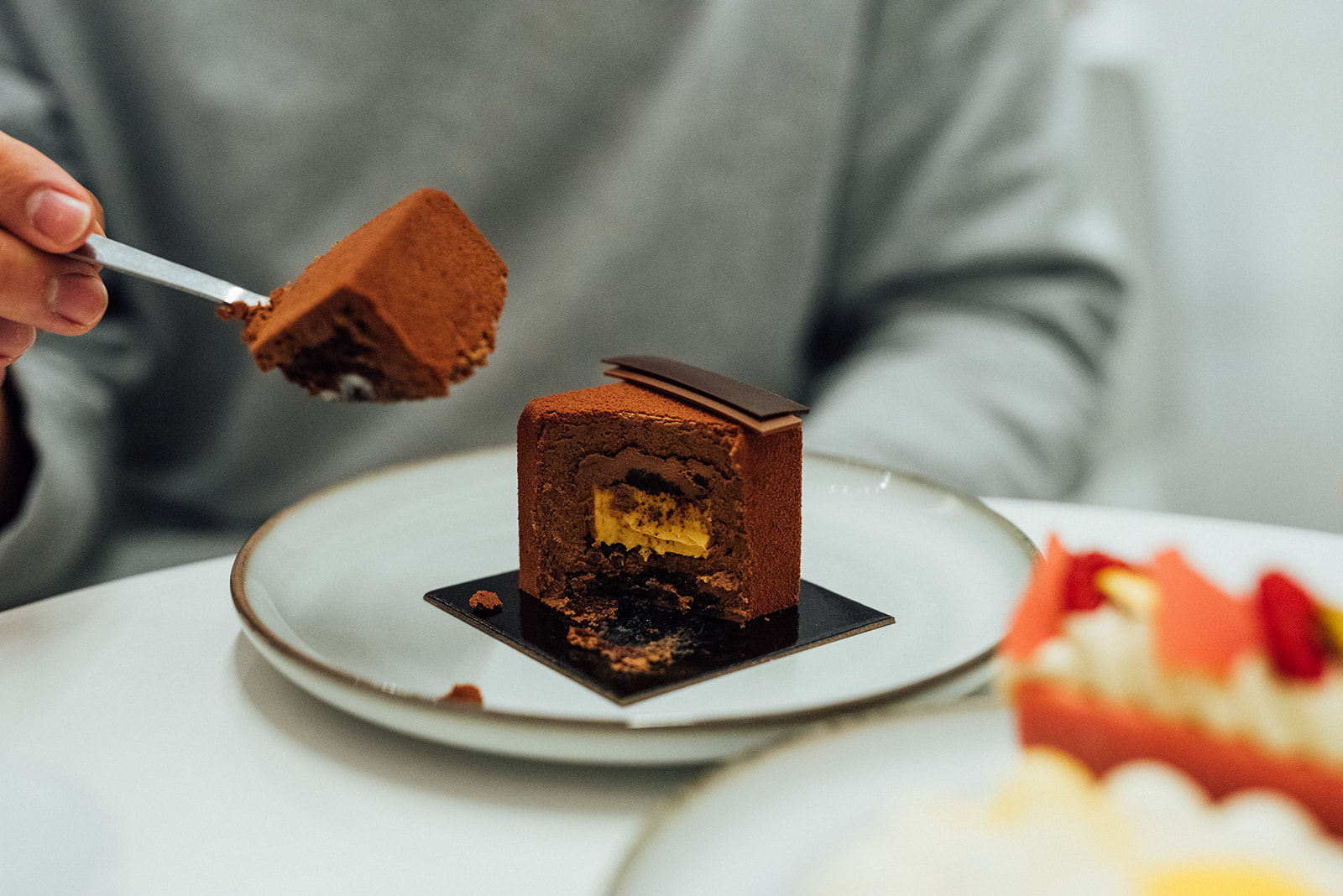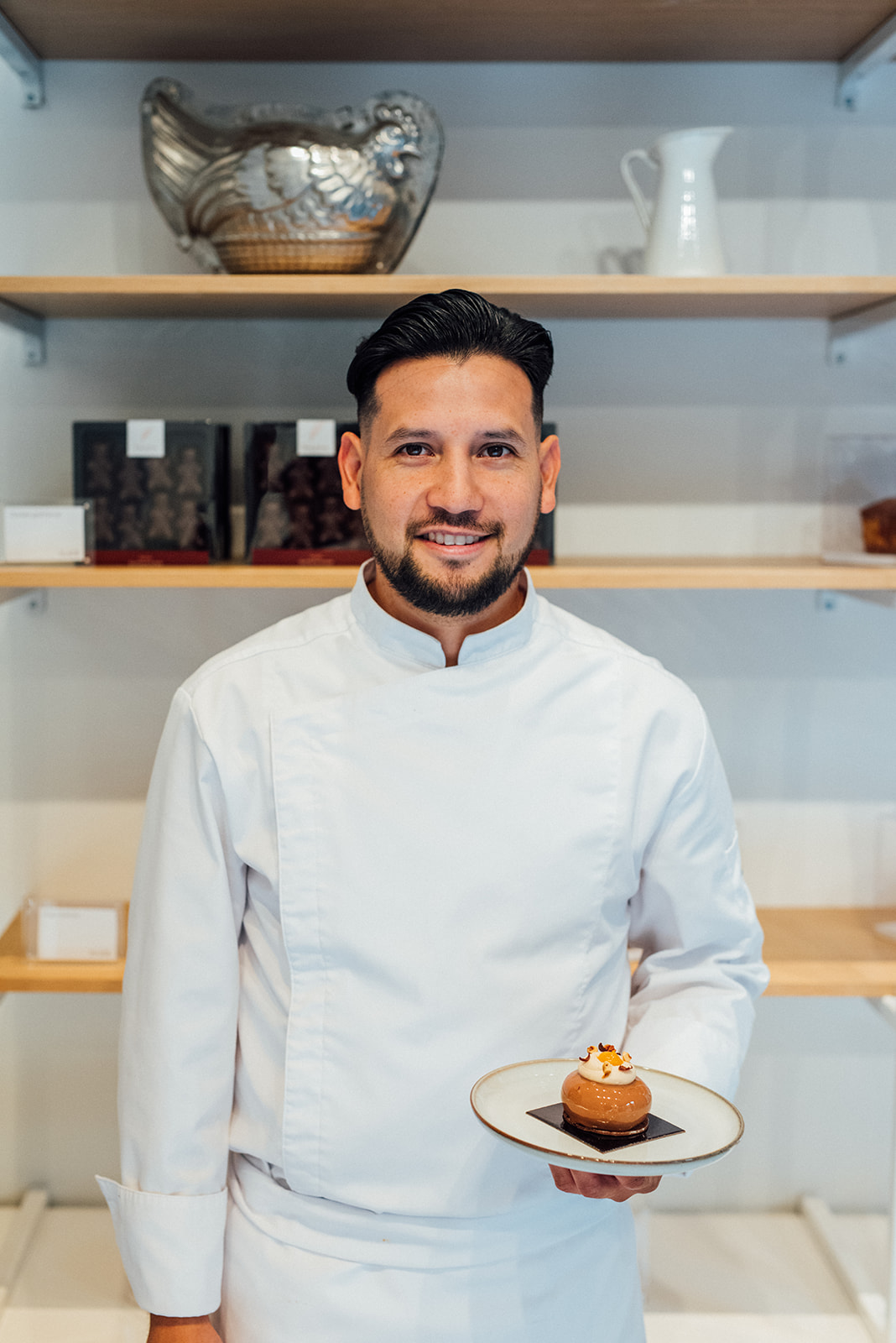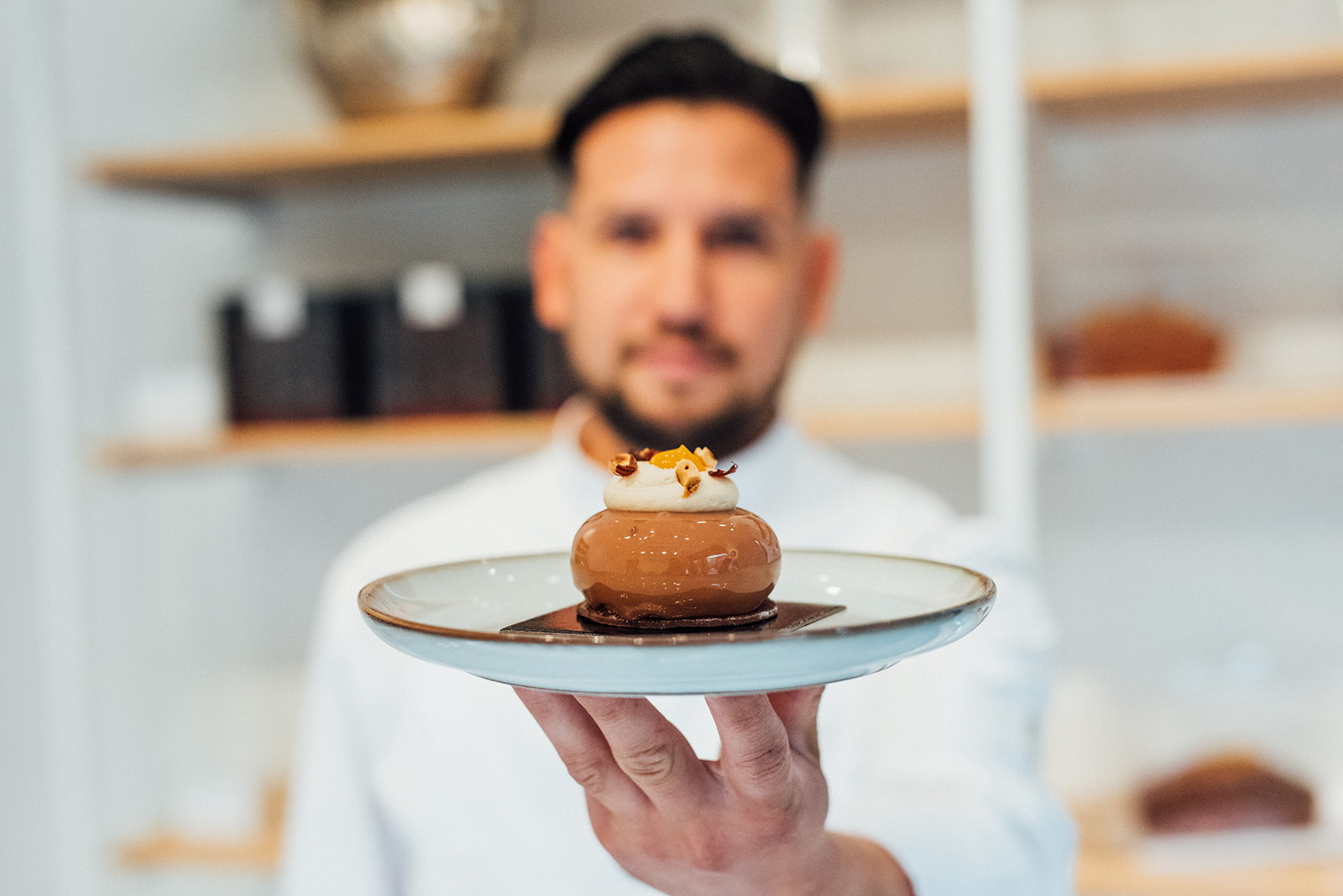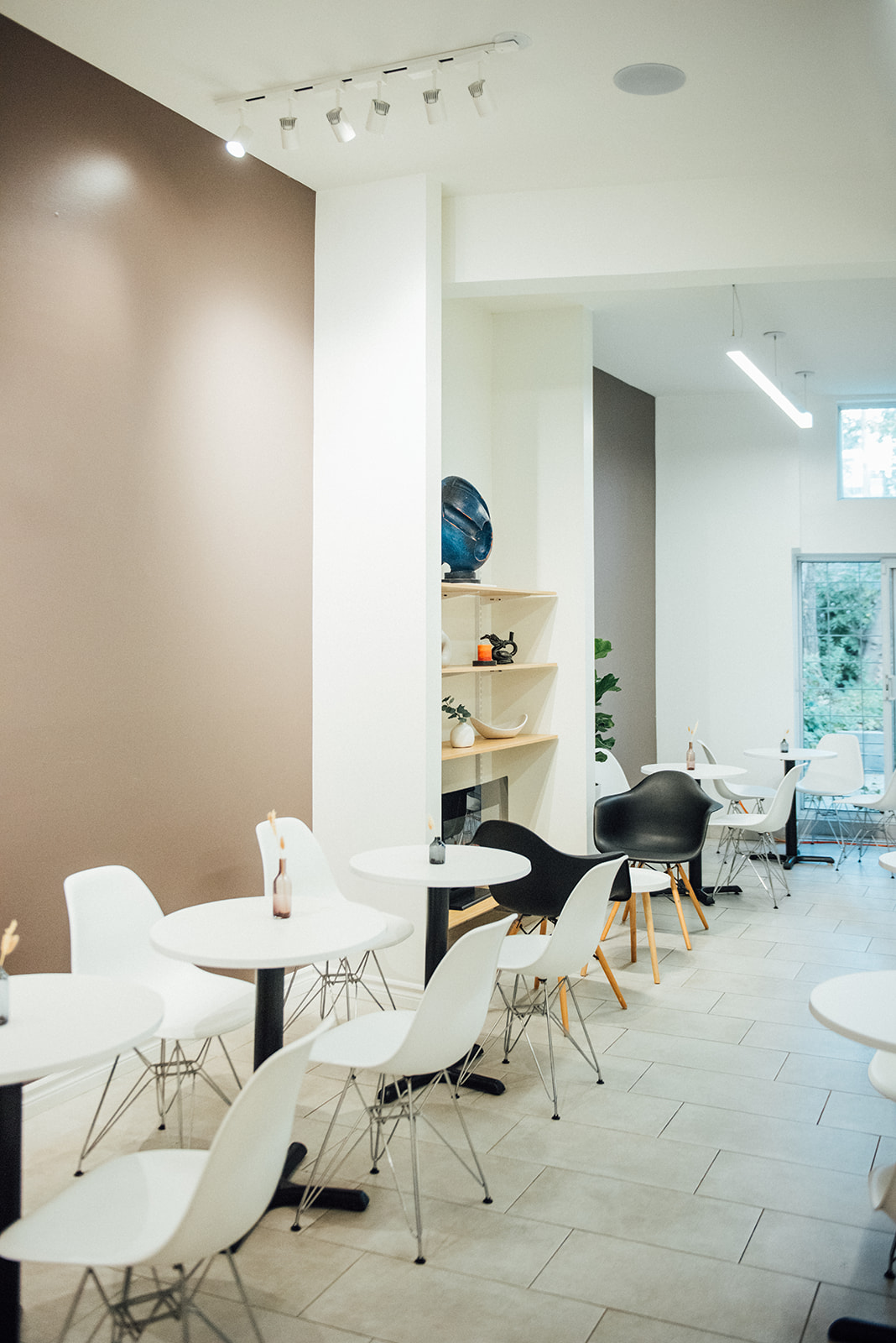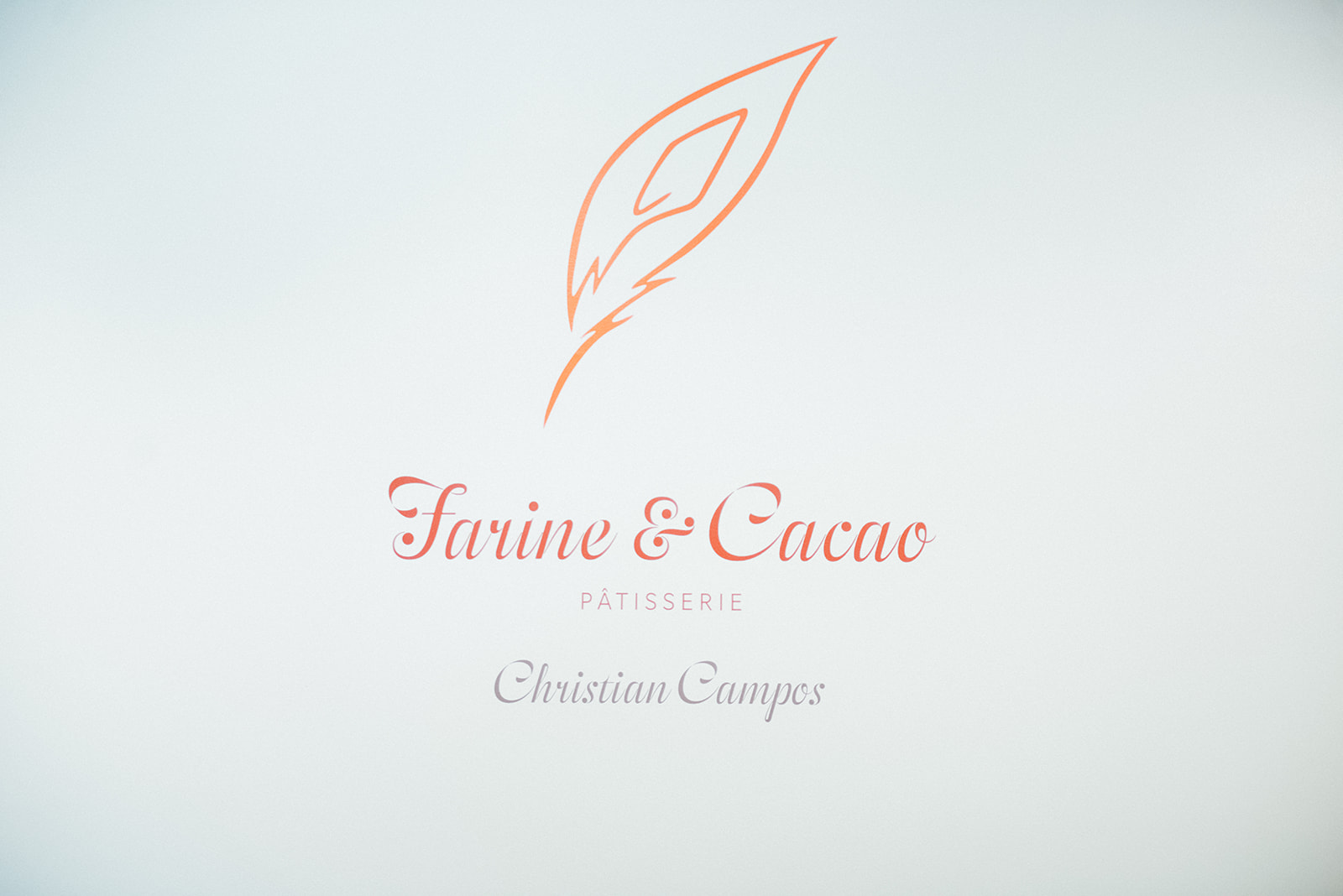 Farine & Cacao

Monday: Closed
Tuesday: Closed
Wednesday: 10:00 AM – 7:00 PM
Thursday: 10:00 AM – 7:00 PM
Friday: 10:00 AM – 7:00 PM
Saturday: 10:00 AM – 7:00 PM
Sunday: 10:00 AM – 6:00 PM


Owner(s) Christian Campos
Chef(s) Christian Campos

Offers a tasting menu
Accepts mastercard, visa, amex, cash, debit
18 Seats
Accepts groups
Edible works of art
It's almost impossible to pass along Ontario Street between Panet and de la Visitation without being drawn towards the window of this boutique. Customers flocked to Farine & Cacao almost immediately after opening its doors in mid-August 2023, as if hypnotised and irresistibly attracted by all the beautiful things on offer.
The decor of this patisserie-chocolaterie is just as elegant, understated and inviting. At the back of the beautiful shop, 18 people can be seated at chic tables where they can savour the wonderful pastries with a cup of tea (a dozen very original choices) or a coffee. Everything is ready at Farine & Cacao to welcome a garden and a back terrace as soon as possible.
Elegant little cakes are displayed like jewels beneath a display. In another small room, visible from the street, you'll find chocolate — in bars and figurines — as well as three types of cakes: lemon, orange and chocolate-vanilla. You'd think you were in a renowned pastry shop or chocolaterie in Paris, New York, London, Copenhagen or Tokyo. You pinch yourself as you thank the chef, Christian Campos, for making Montreal his home. Our mouths watered as we hesitated between the lemon/yuzu tartlet, the Campos version of the Paris-Brest, the pistachio-raspberry, or the Evocao chocolate, with caramel, banana and lime. The chef's favourite is the lemon tartlet. For our part, we loved everything we've tasted, and you can bet you'll fall for it too.
An inspired chef
Christian Campos, who was born in northern Peru and now heads Farine & Cacao, came to Quebec as a teenager. "I immediately felt at home here and was encouraged to work in the kitchen by such prestigious mentors as Alain Pignard (Reine-Elizabeth) and Riccardo Bertolino (Maison Boulud). The invaluable advice I received from people like Daniel Boulud, Paul Bocuse, Michel Troisgros and others gave me a better understanding of cooking, pastry-making and chocolate-making, and helped me to blossom."
In their little shop, two people work with smiles on their faces, which adds to the customers' enjoyment.
"There are four of us in our workshop and we also have a lot of fun preparing all these things for our customers. In terms of dietary health, we try to reduce the amount of sugar we use as much as possible, and environmentally, we keep the 'leftovers' from the products we work with to a minimum.
So there's very little waste, and a lot of thought goes into not throwing away what can be used, apple peelings for example, which will be used to prepare a pectin and then used as a glaze for the tarte tatin".
Big plans for Farine & Cacao
In the very short term, the Farine & Cacao chef is announcing a very special version of the Tarte Tatin, just in time for the season. For a little later, "I also have some great projects in mind to develop the shop with, for example, an offer of gourmet meals exclusively with desserts." Intriguing. In the meantime, shortly after opening, Farine & Cacao joined the list of the Best Pastry Shops in Montreal and Our Favourite Chocolate Shops in Montreal.
An exhausting wait
On the Farine & Cacao website, there's a "Viennoiseries" section that's just as tempting as the "Desserts", "Entremets" and "Cakes" sections. In the "Viennoiseries" section, there's also a label for each of the delights on display that says "Sold out". A mystery? Not at all. When asked about this, the pastry chef-chocolatier says, looking a little annoyed: "To make these Viennese pastries – and for many other things that are on my work plan to come – we need a 600-volt electrical input; I'm waiting for Hydro-Québec to come and hook us up. Everything is ready for that. They told me in March, then in September. My request was sent in November 2022, and I've been waiting ever since. And of course, because of that, I'm unfortunately limited in my production."
Farine & Cacao's customers looked just as disappointed as the chef. Hydro-Québec would certainly win a lot of friends by making this connection. Stay tuned.
Written by Jean-Philippe Tastet
Photography by Alison Slattery