The Best Hot Chocolate in Montreal: Our suggestions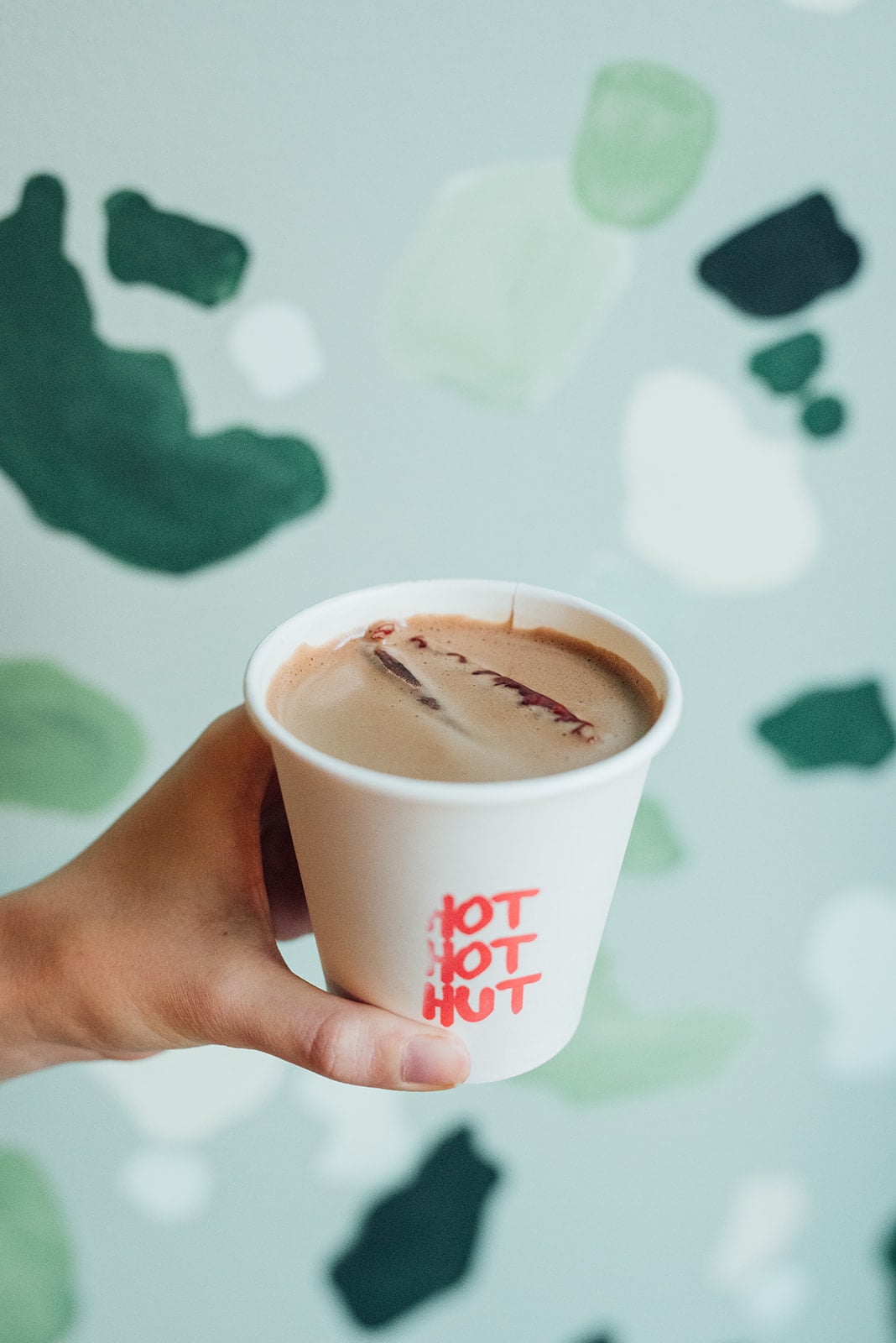 What better way to warm your soul in winter than with a hot chocolate? Indeed, it is THE perfect hot drink for those grey, gloomy days, and especially for the glacial ones: it is comforting and delicious. It's also a welcome boost on a good day.
The first traces of hot chocolate consumption are attributed to the Mayan people, who drank this beverage during their numerous rituals and ceremonies. The chocolate drink became popular in Europe after its appearance in Mexico. Since then, there are many variations of hot chocolate, from the highly concentrated cioccolata in Italy to the more diluted version in the United States. Many also claim that chocolate has beneficial properties thanks to its antioxidants—another reason to love it!
In collaboration with Cacao Barry, we took a hard look at the issue of hot chocolate in Montreal. Cacao Barry is a chocolate company that has been developing expertise in cocoa and chocolate around the world for over 170 years. Cacao Barry is a high-end French company that offers some of the most delicate and refined chocolate in the world! Working with cacao producers and chefs around the world, Cacao Barry offers a wide range of cacao products, couverture chocolates, dried fruit products, chocolate from exclusive plantations, and luscious chocolate recipes.
SPECIAL MENTION: Hot Hot Hut offers hot chocolate that is totally decadent. This little delicacy is made here with the best of Belgian, Mexican and Peruvian chocolate, 100% traceable and sustainable.
For chocolate lovers and those with a sweet tooth, here is our list of the best brownies in Montreal as well as the best cookies.
Here is our list of some of the best places to have a hot chocolate this winter: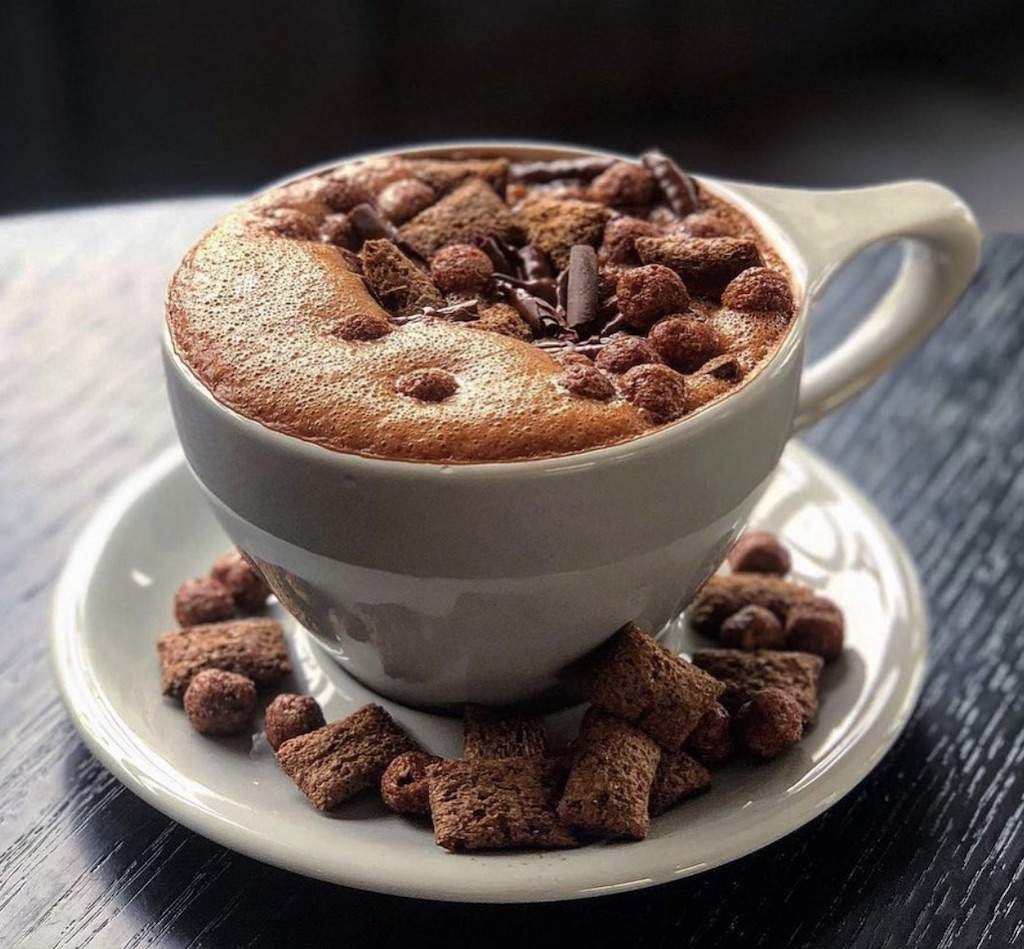 Hof Kelsten is one of our favourite bakeries in Montreal: they offer some of the best pastries and babka in town. Here, you can also enjoy a delicious hot chocolate made with Cacao Barry cocoa powder and 53% whole chocolate ganache, warmed up, and served as a latte with 3.25% milk. Divine.
4524 Boulevard Saint-Laurent
Montréal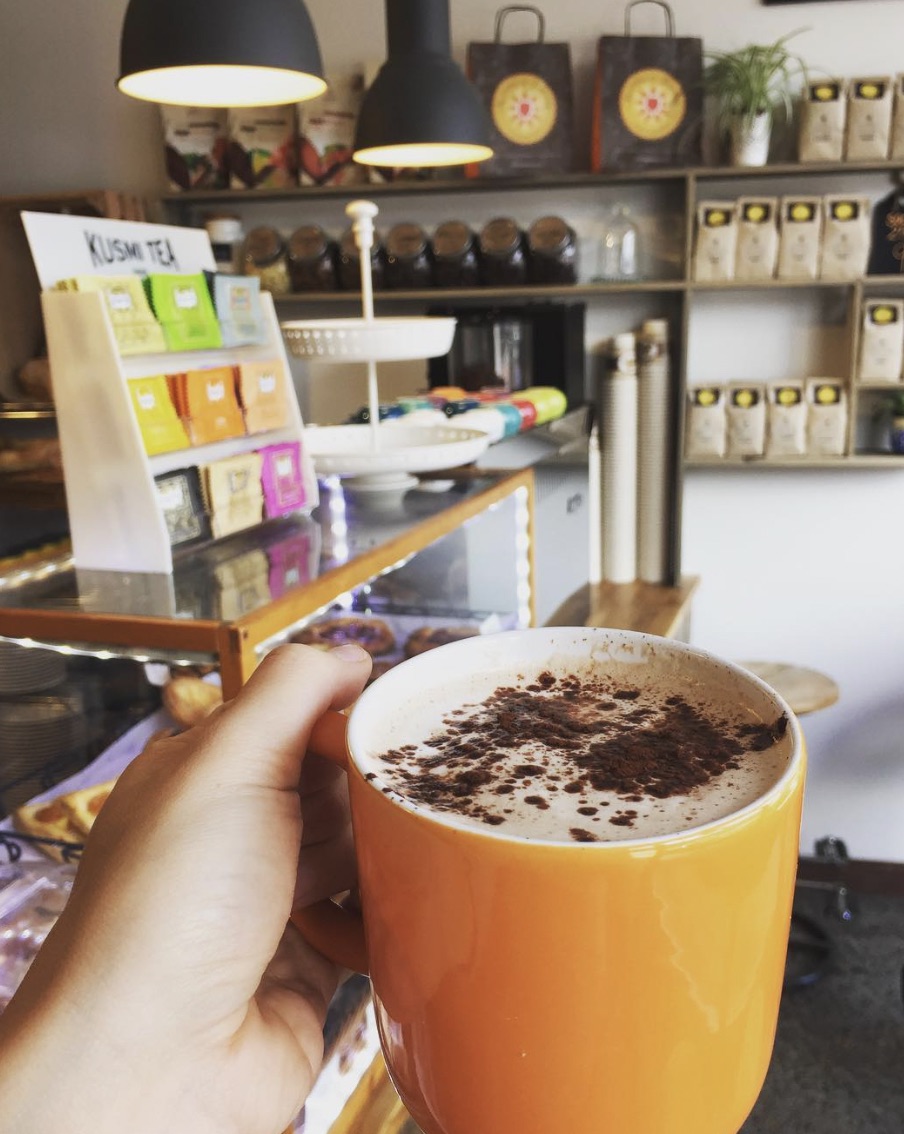 Marius et Fanny
The Provençal pastry shop Marius et Fanny in Montreal offers no less than a dozen hot chocolates! Dark, milk, or white, with three spices, or more floral aromas, one thing is for sure—there is something for everyone. The two house favourites are the Ghana: 40% cocoa chocolate with hazelnut and caramel flavors; and the Tanzania: 75% cocoa, full-bodied, fruity and spicy. Marius et Fanny incorporates Cacao Barry chocolate pastilles into its creamy milk, garnished with a delicious chocolate ganache. You can also find Marius et Fanny in Lachine and Sainte-Dorothé.
2006 Rue Saint-Hubert
Montréal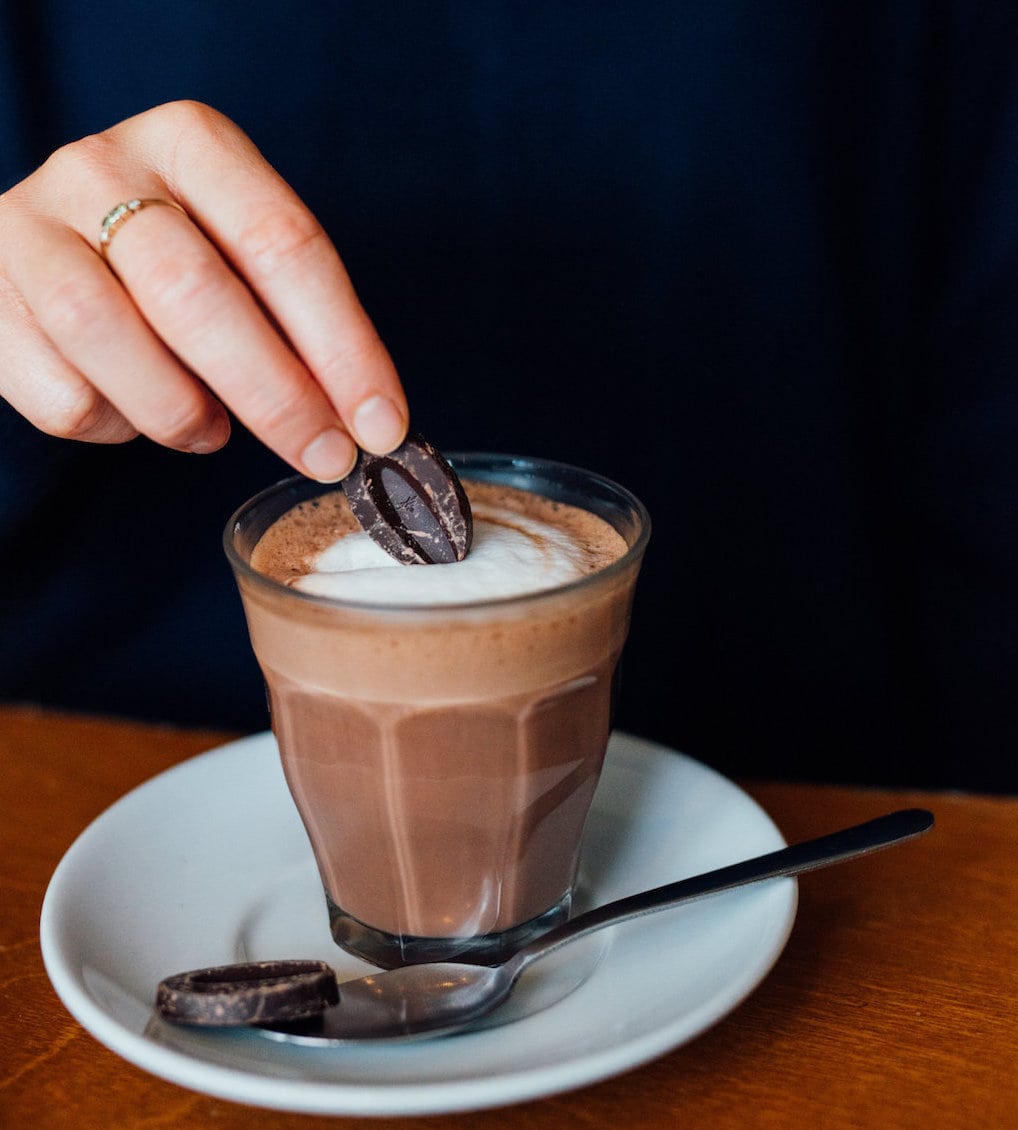 Fous Desserts is a charming pastry shop located on Laurier Street East. In addition to serving excellent teas, the charming owners offer several flavours of hot chocolate: three made with 2% milk and a bit of cream, two spiced hot chocolates and two others made from the house mixes. The hot chocolates at Fous Desserts are very chocolatey—a perfect treat for a pick-me-up.
809 Avenue Laurier Est
Montréal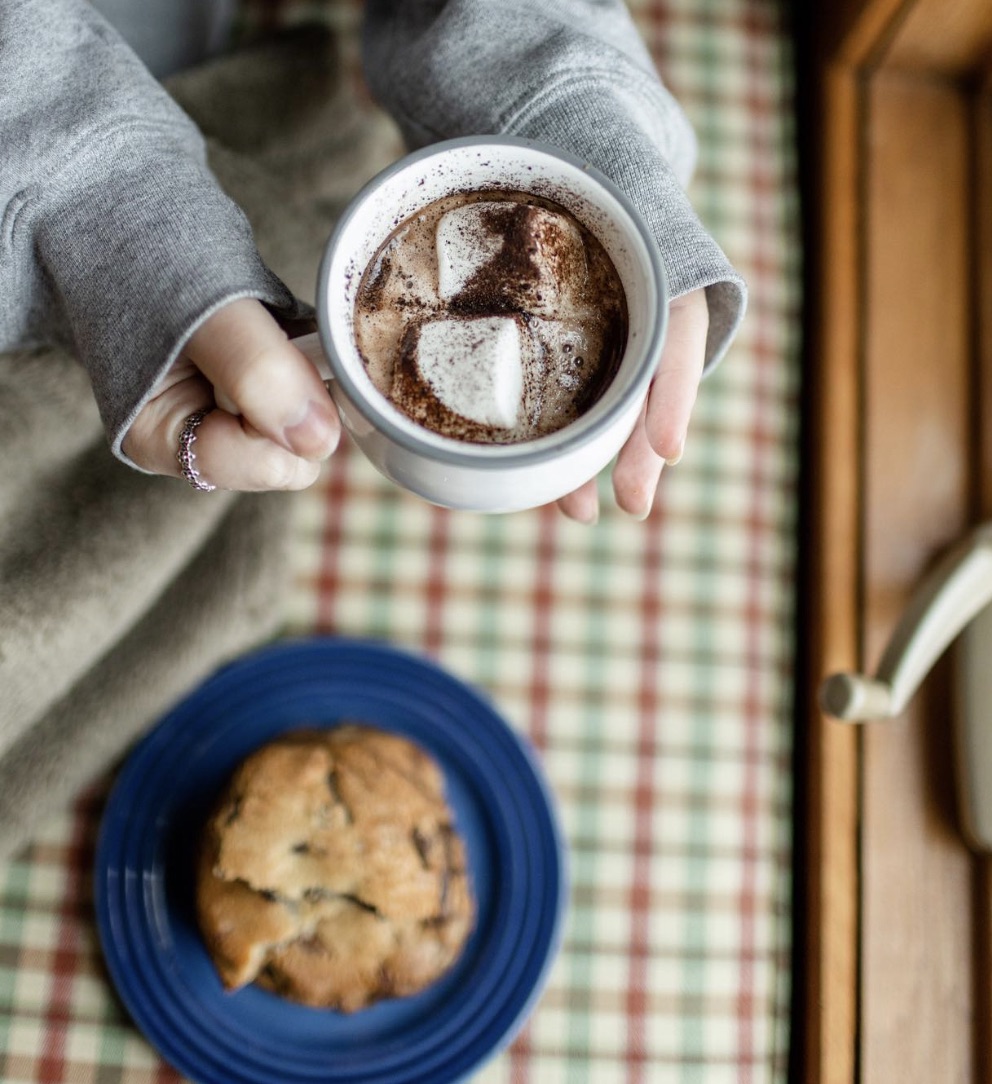 Arhoma
Arhoma is a bakery who owes its popularity to its delicious breads and pastries. We also love this address for their sandwiches, treats, and, of course, their hot chocolate! Arhoma offers bittersweet hot chocolate mixed with hot 3.25% milk, which gives the drink its creamy character. It is presented like a cappucino, with foam on top. Upon request, a drizzle of maple syrup or homemade salted caramel can be added.
15 Place Simon-Valois
Montréal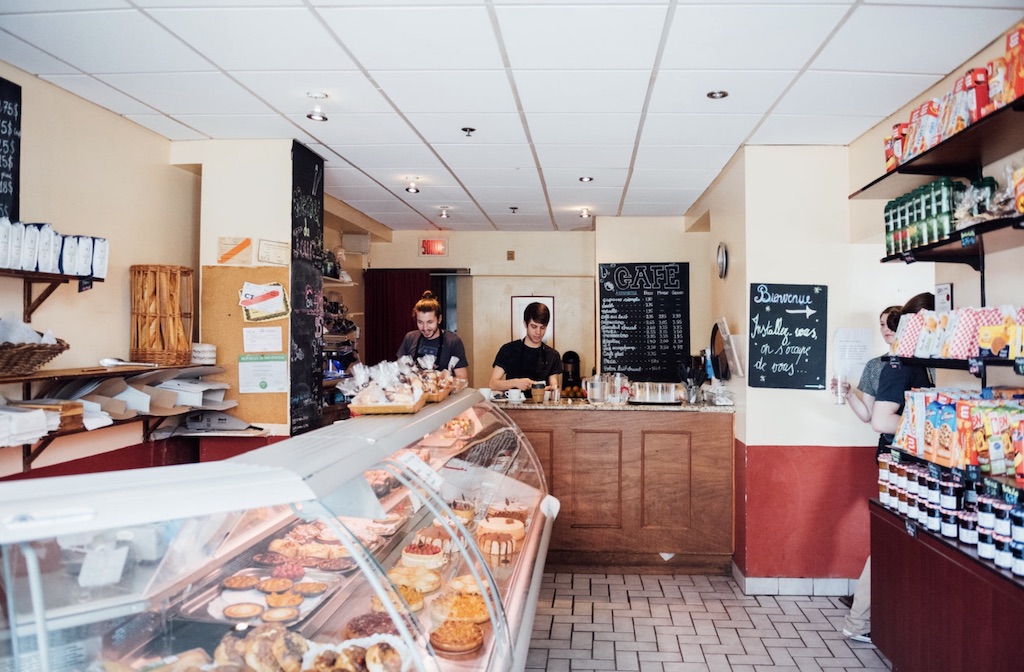 Le Paltoquet
Le Paltoquet is a friendly little bistro in Outremont that serves some of the best croissants in Montreal. We come here for the delicious pastries, but also for the house hot chocolate! This one is made with delicious Cacao Barry bittersweet chocolate chips, mixed with 3.25% milk. The result is a smooth chocolate drink, topped with cocoa powder.
1464 Avenue Van Horne
Montréal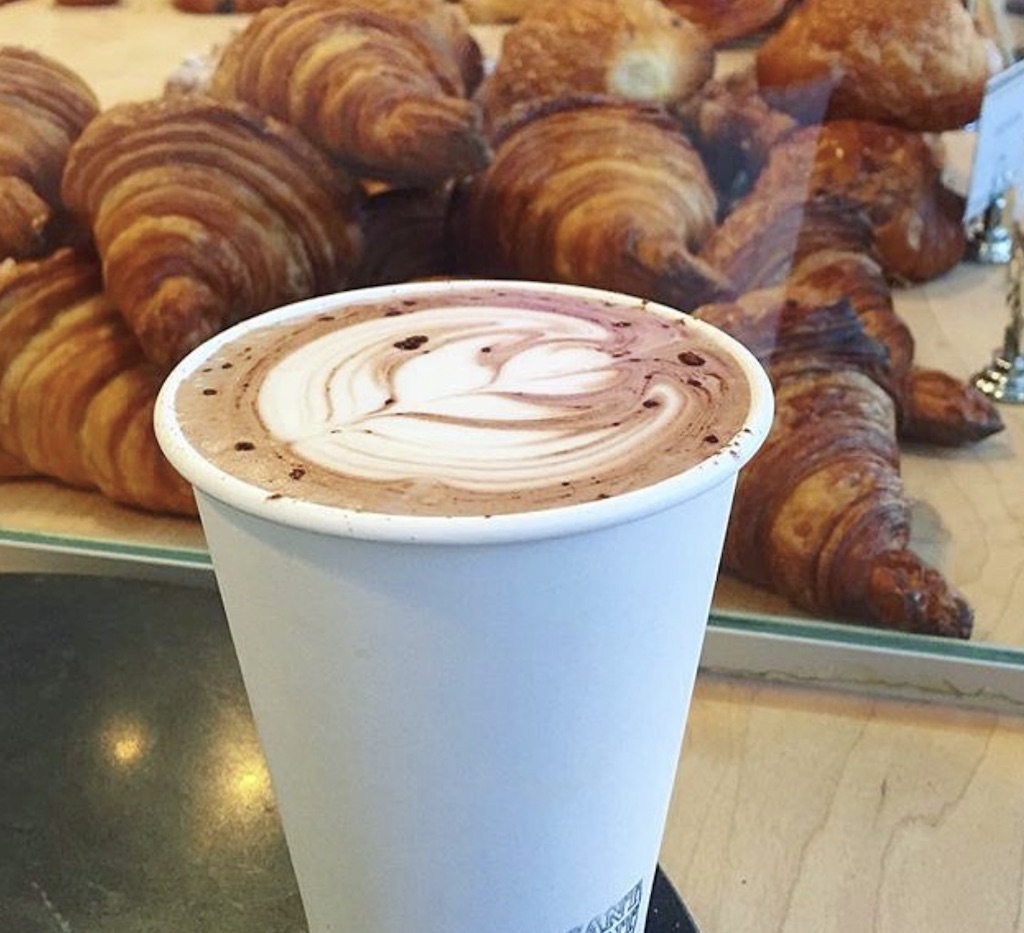 Croissant Croissant is a charming little address on Mont-Royal Avenue East that offers a French-style coffee break. Conceived by Mathieu Virloget, the hot chocolate here is a mixture of 34% milk chocolate and 70% Cacao Barry chocolate, made into a ganache with almond milk. The hot chocolate is then enhanced with tonka bean, a complex spice that blends well with the sweetness of hot chocolate.
2270 Avenue du Mont-Royal Est
Montréal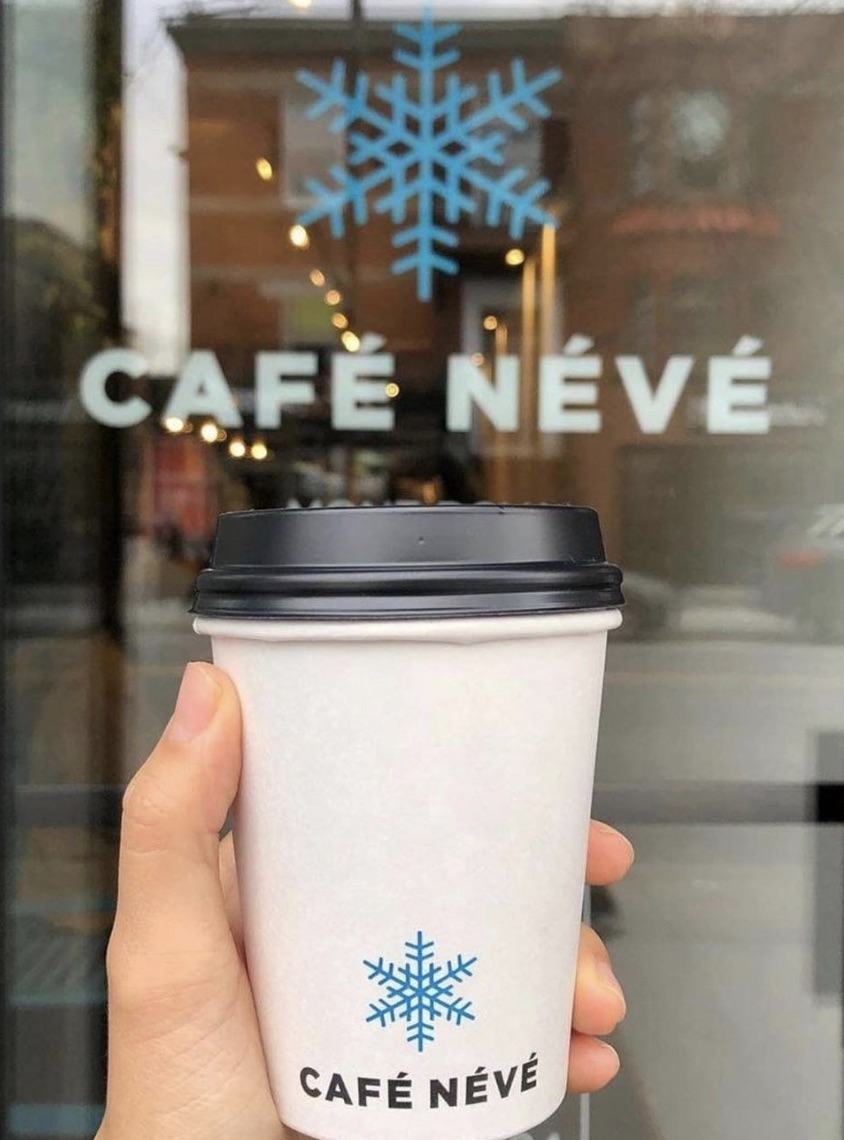 Café Névé
Café Névé serves excellent third wave coffee in a warm and simple space. We also love their hot chocolate, which is why it's on this list. It is simple, but smooth and delicious. Café Névé now has several locations, including one on Saint-Viateur Street East and another on Mont-Royal Avenue East.
151 Rue Rachel Est
Montréal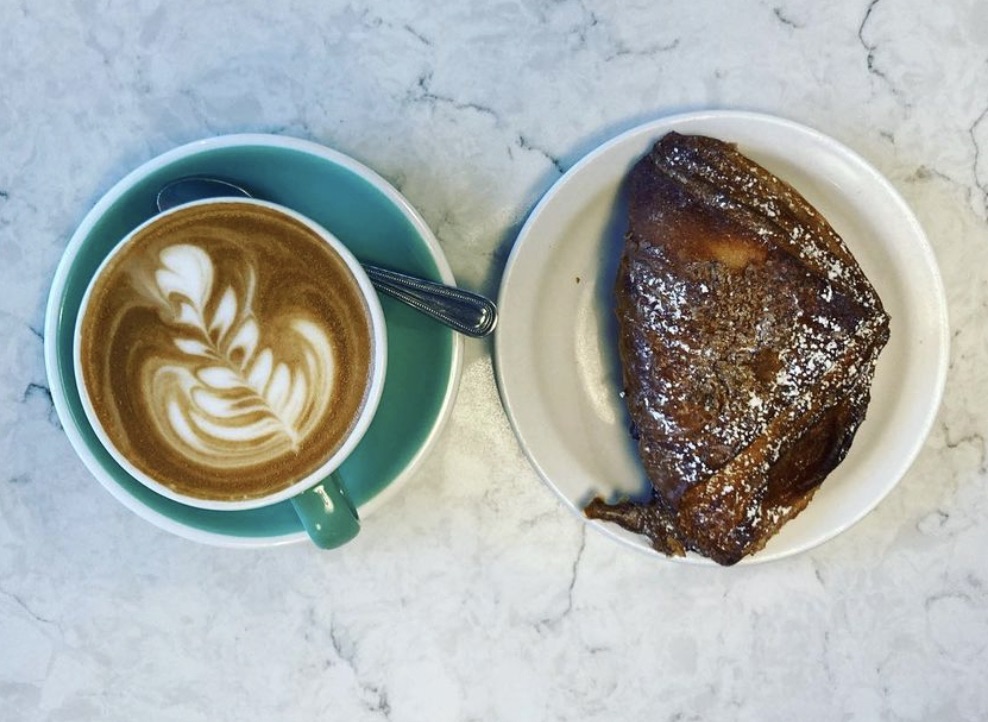 To try Pikolo is to adopt it; the café knows how to charm. We go to the corner of Parc and Sherbrooke to enjoy a wonderful hot chocolate in a tiny and very charming space. Their version is classic, but still very tasty.
1635 Rue Clark
Montréal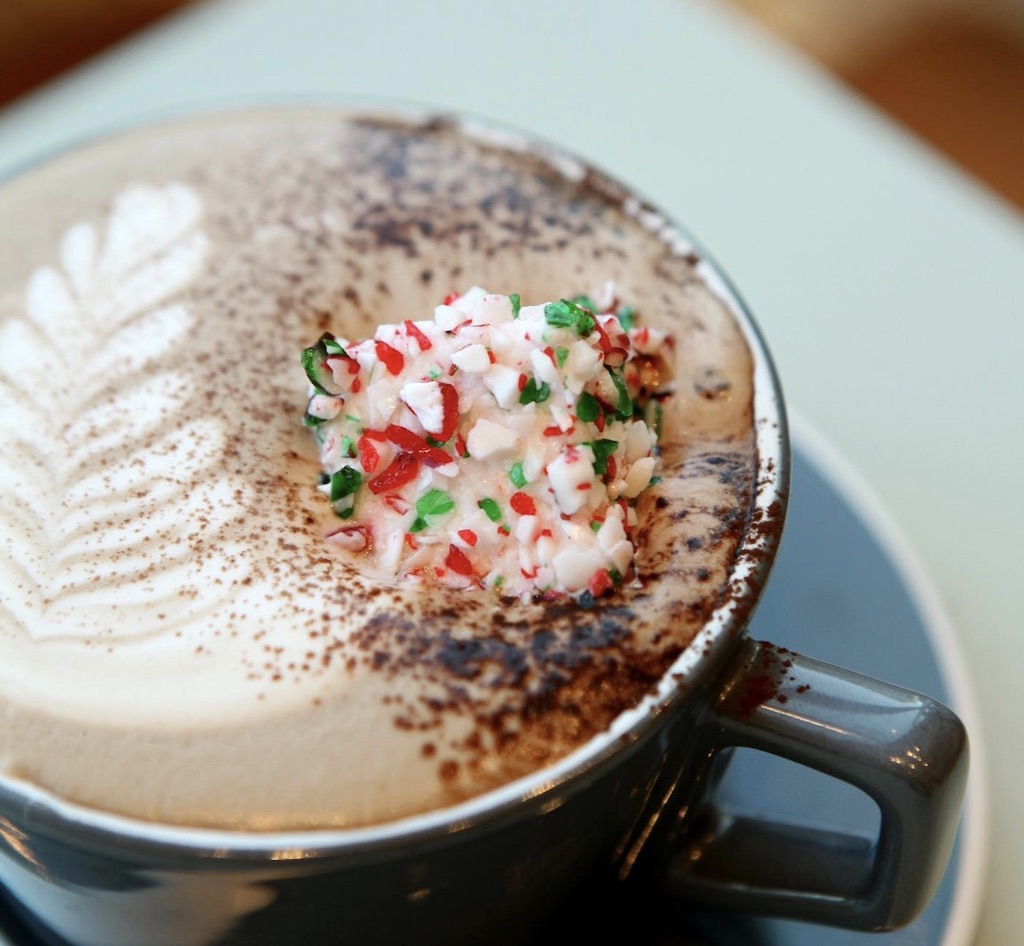 Melk is a great café that serves organic coffee and homemade pastries. It's also a café that offers one of the best hot chocolates in town! It's made with organic milk and is very chocolatey (as we like them). The holiday peppermint mocha coffee here is also delectable (especially with the candy cane pieces on top!).
1206 Rue Stanley
Montréal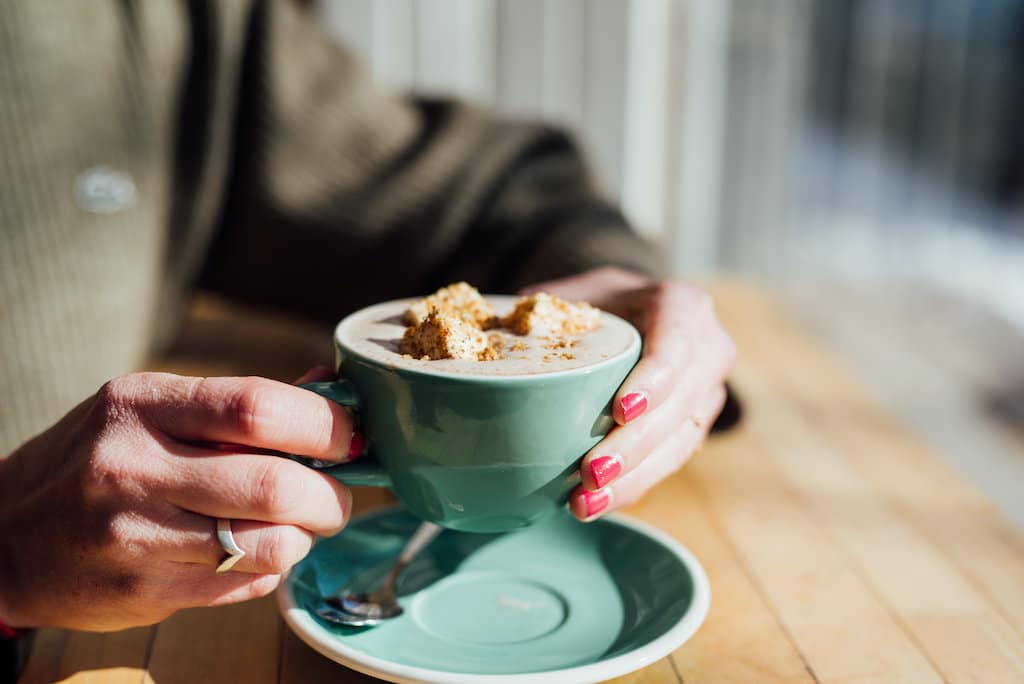 Helico is a charming little café in Hochelaga, and if you haven't yet been, it's absolutely worth a visit. We come here to savour exceptional artisanal delights, and their hot chocolate is no exception! Creamy, rich and decadent, it is the perfect sweet and comforting treat in the afternoon.
2009 Avenue de la Salle
Montréal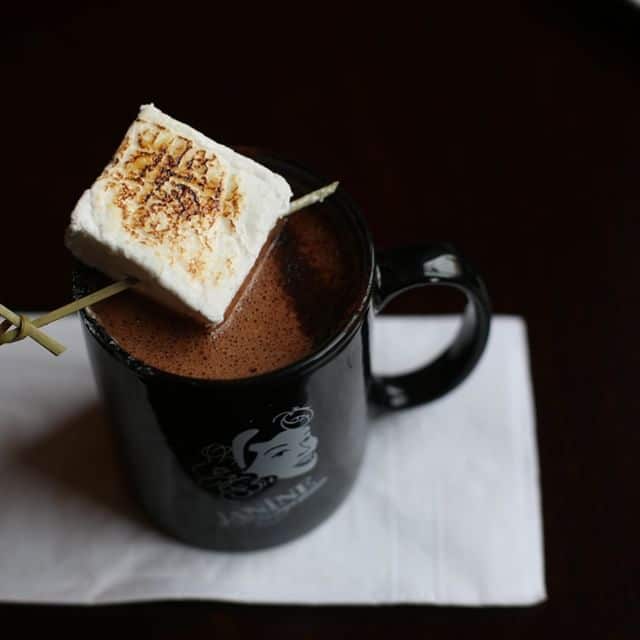 A sister restaurant of one of the city's favourite brunch addresses, Janine offers delicious and gourmet dishes, as well as excellent pastries, and, of course, a delicious homemade hot chocolate. Theirs is made with 68% chocolate, or 70% spiced, topped with a cinnamon stick and a mix of spices. You can also find a deconstructed hot chocolate: a small teapot of melted chocolate, a pitcher of milk of your choice (cow or plant-based) and home-made marshmallows.
3900 Rue Wellington
Montréal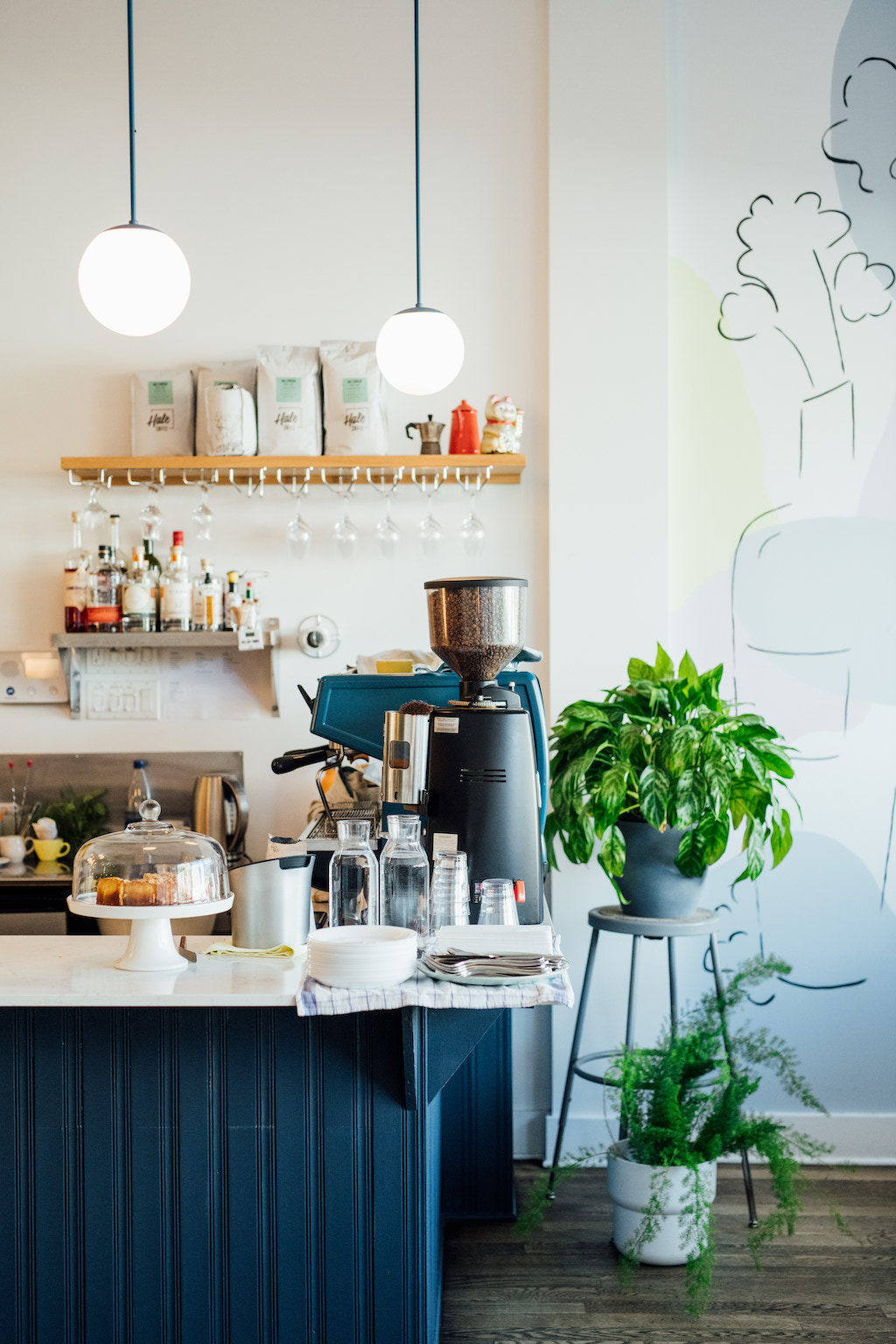 With its tasteful décor, friendly staff, and absolutely delicious food, Butterblume is a charming address on Saint-Laurent Boulevard that offers great coffee and hot chocolate, of course (among many things). Their hot cocoa is made with Weiss—a French bean-to-bar maker—cocoa, milk (of your choice), and lots of love.
5836 Boulevard Saint-Laurent
Montréal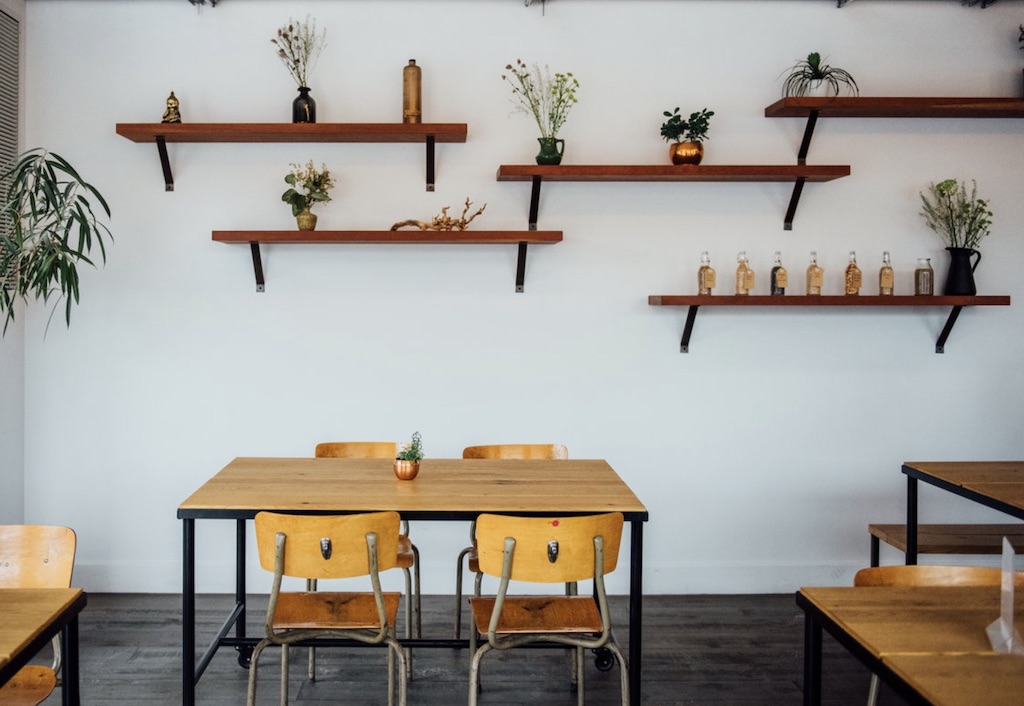 Automne Boulangerie is a small bakery that makes superb bread, pastries, and sweet treats. The place pays homage to French baking, as well as some specialties with Scandinavian and Californian influences. Their hot chocolate is delicious, and is made with 58% dark chocolate, cocoa, milk of your choice, chai spices and a hint of salt. Yum!
1470 Rue Bélanger
Montreal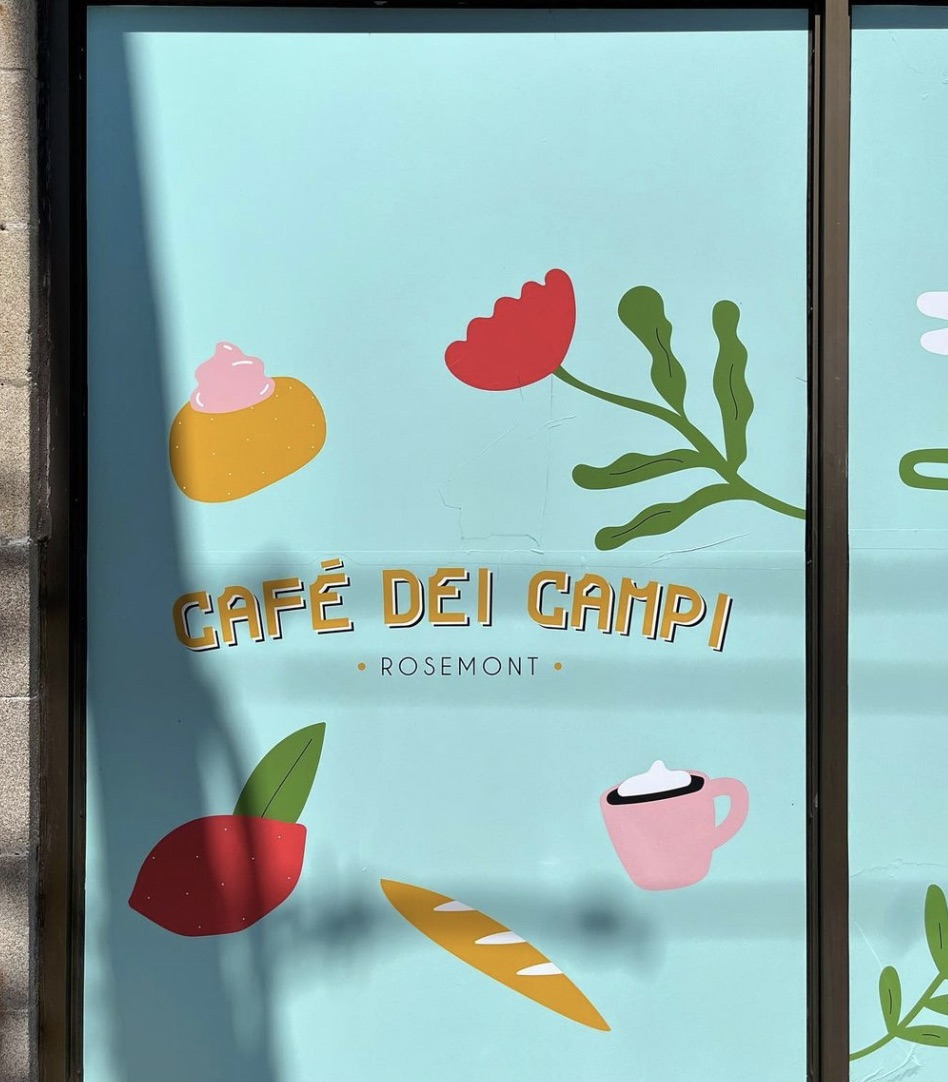 Café Dei Campi is a charming establishment with Italian flair that makes entirely plant-based delights. It is a well-kept secret on Rosemont Boulevard for vegans and non-vegans alike! Their hot chocolate is made with extra raw cocoa, vanilla, sugar, and your choice of milk (cow, soy, homemade almond, or oat).
6201 Rue Chabot
Montréal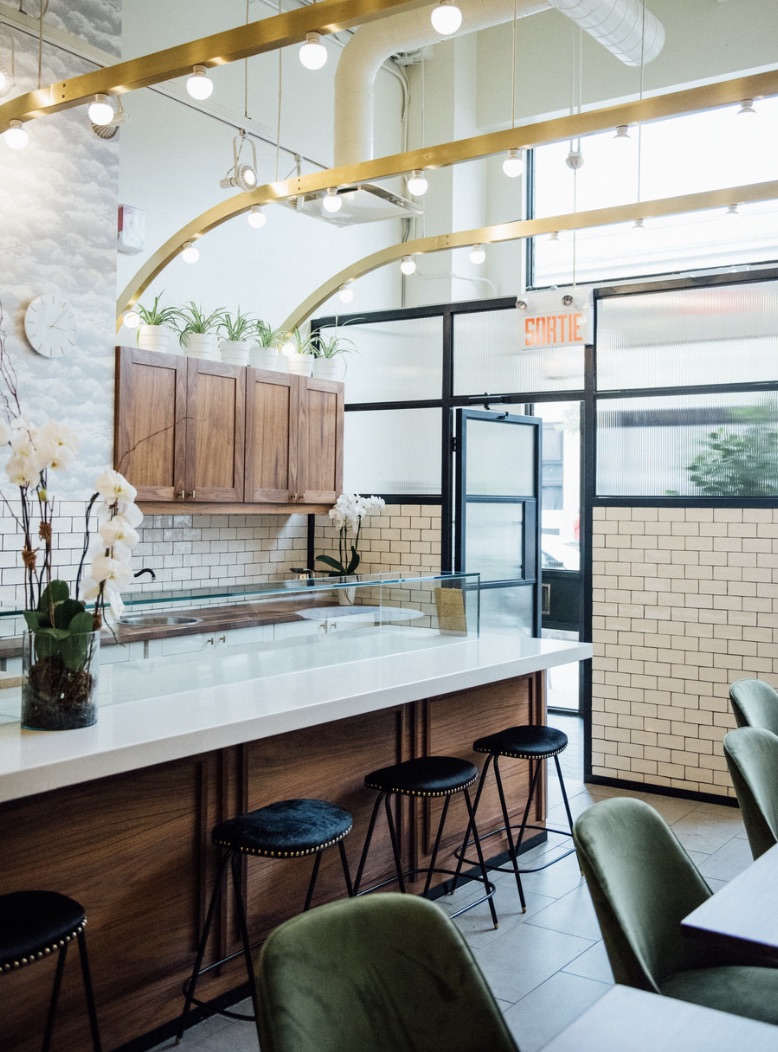 Café Bazin offers sweet and savoury classics of French gastronomy and is a great addition to the neighbourhood of Westmount. We love the friendly atmosphere and attentive service. We also love their classic hot chocolate made with a mixture of 64% chocolate, sugar, and milk. The result is a light and creamy drink topped with a marshmallow!
380 Avenue Victoria
Westmount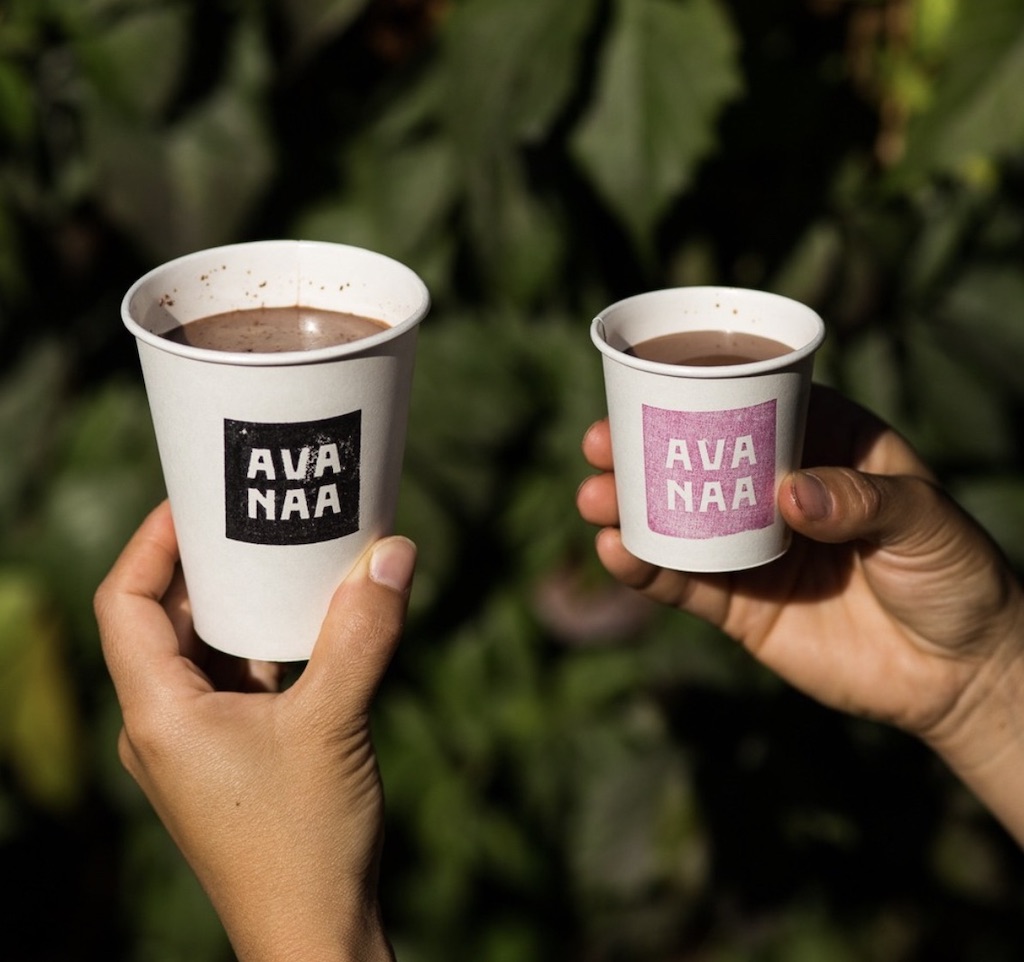 Avanaa Chocolat
This chocolate shop in Villeray offers their classic hot chocolate all year round, as well as a seasonal option. The classic is a rich blend of two 70% chocolates, a little sugar, and oat milk. Don't forget to top yours with one of their homemade marshmallows!
309 Rue Gounod
Montréal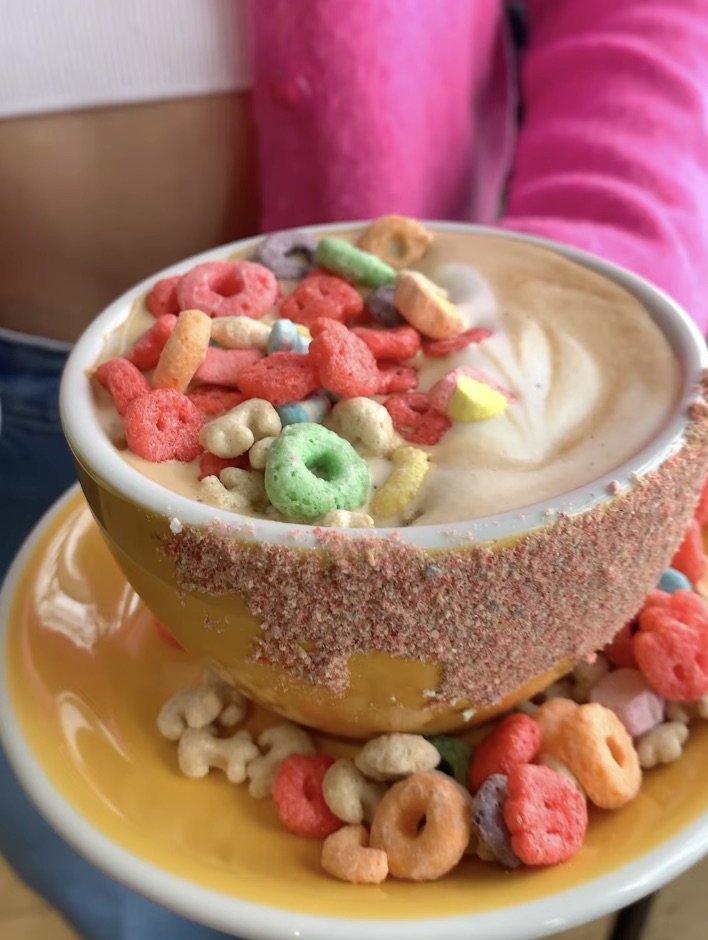 This cereal bar in Saint-Henri is sure to please kids and adults alike! Barley's hot chocolate is a rich concoction that can be topped with a handful of cereal for extra sweetness and crunch. You can also try their hot chocolate filled with mini marshmallows!
2613 Rue Notre-Dame Ouest
Montréal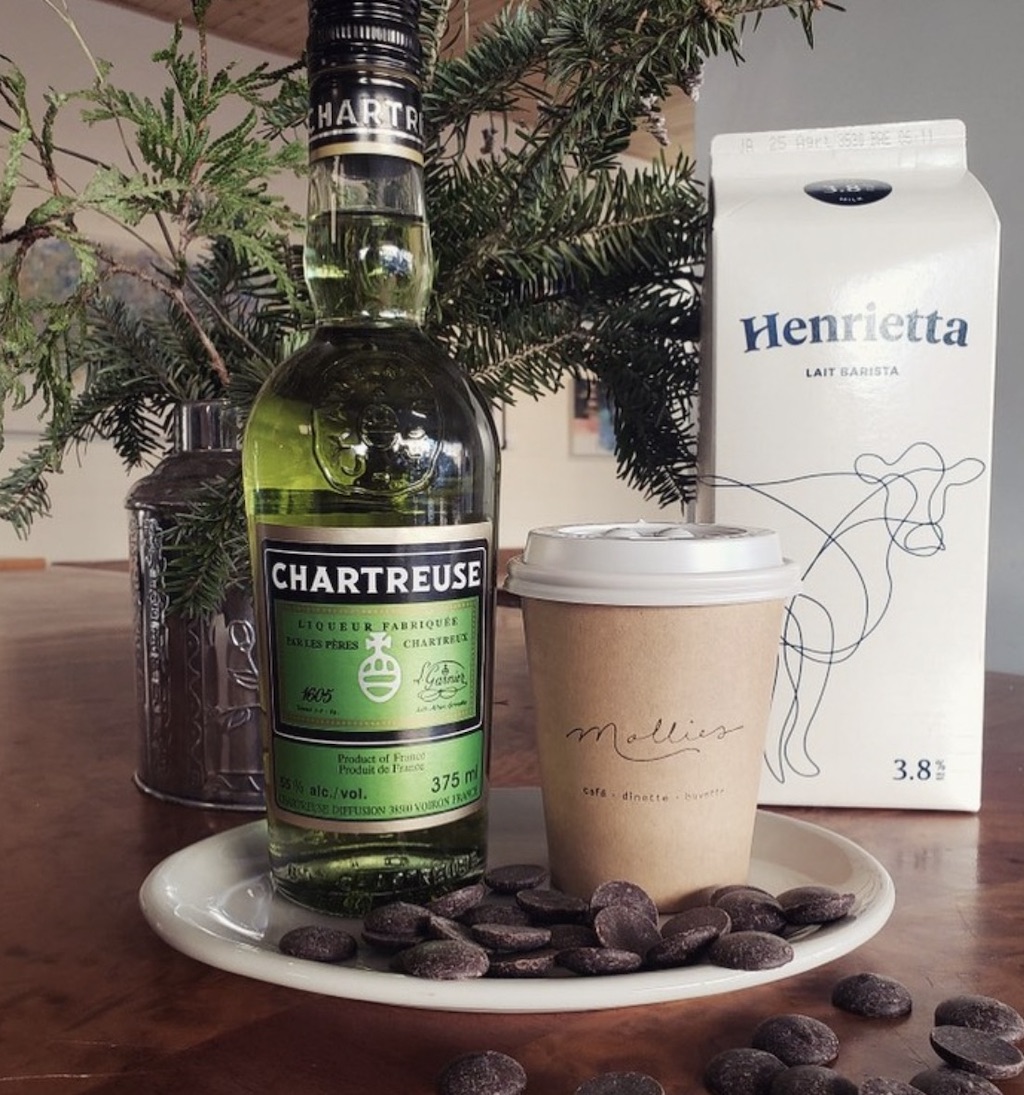 Mollies is a lovely café-dinette-buvette that blends in perfectly with Sutton's magnificent landscape. To warm up from the winter cold, we enjoy a delicious hot chocolate with chartreuse (for the older ones, of course). This delicacy is well worth the detour!
9 Rue Principale Nord
Sutton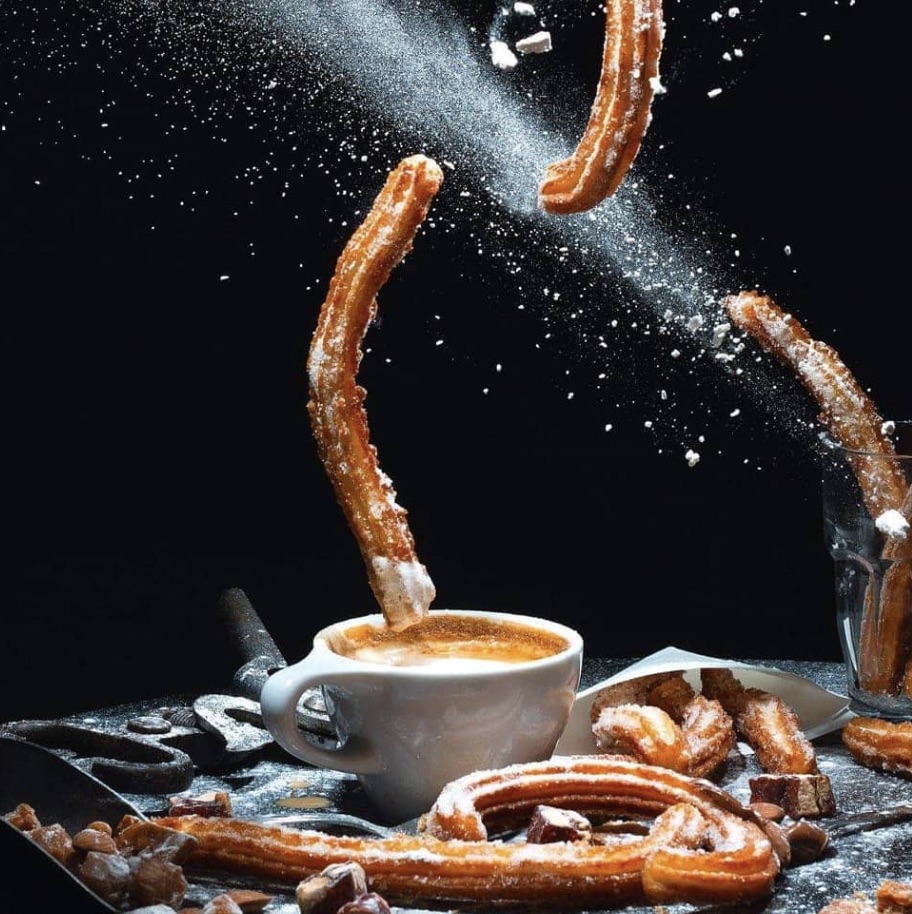 If you're downtown, be sure to stop by Central, and check out Mignon Churros and Nougat, a churro counter. Their hot chocolate is just-sweet-enough and totally comforting. We like to dip our churros in our creamy drink—it's delicious!
30 Sainte-Catherine Ouest
Montréal
See on map
4524 Boulevard Saint-Laurent Montréal H2T 1R4
2006 Rue Saint-Hubert Montréal H2L 3Z5
809 Avenue Laurier Est Montréal H2J 1G2
15 Place Simon-Valois Montréal H1W 0A6
1464 Avenue Van Horne Montréal H2V 1L2
2270 Avenue du Mont-Royal Est Montréal H2H 1K6
151 Rue Rachel Est Montréal H2W 1E1
1635 Rue Clark Montréal H2X 2R4
1206 Rue Stanley Montréal H3B 2S7
2009 Avenue de la Salle Montréal H1V 2K6
3900 Rue Wellington Montréal H4G 1V3
5836 Boulevard Saint-Laurent Montréal H2T 1T3
1470 Rue Bélanger Montreal H2S 2G8
6201 Rue Chabot Montréal H2G 2T3
380 Avenue Victoria Westmount H3Z 2N4
309 Rue Gounod Montréal H2R 1B2
2613 Rue Notre-Dame Ouest Montréal H3J 1N9
9 Rue Principale Nord Sutton J0E 2K0
30 Sainte-Catherine Ouest Montréal H2X 0C8