Where to Find a Good Hot Chocolate in Montreal: our suggestions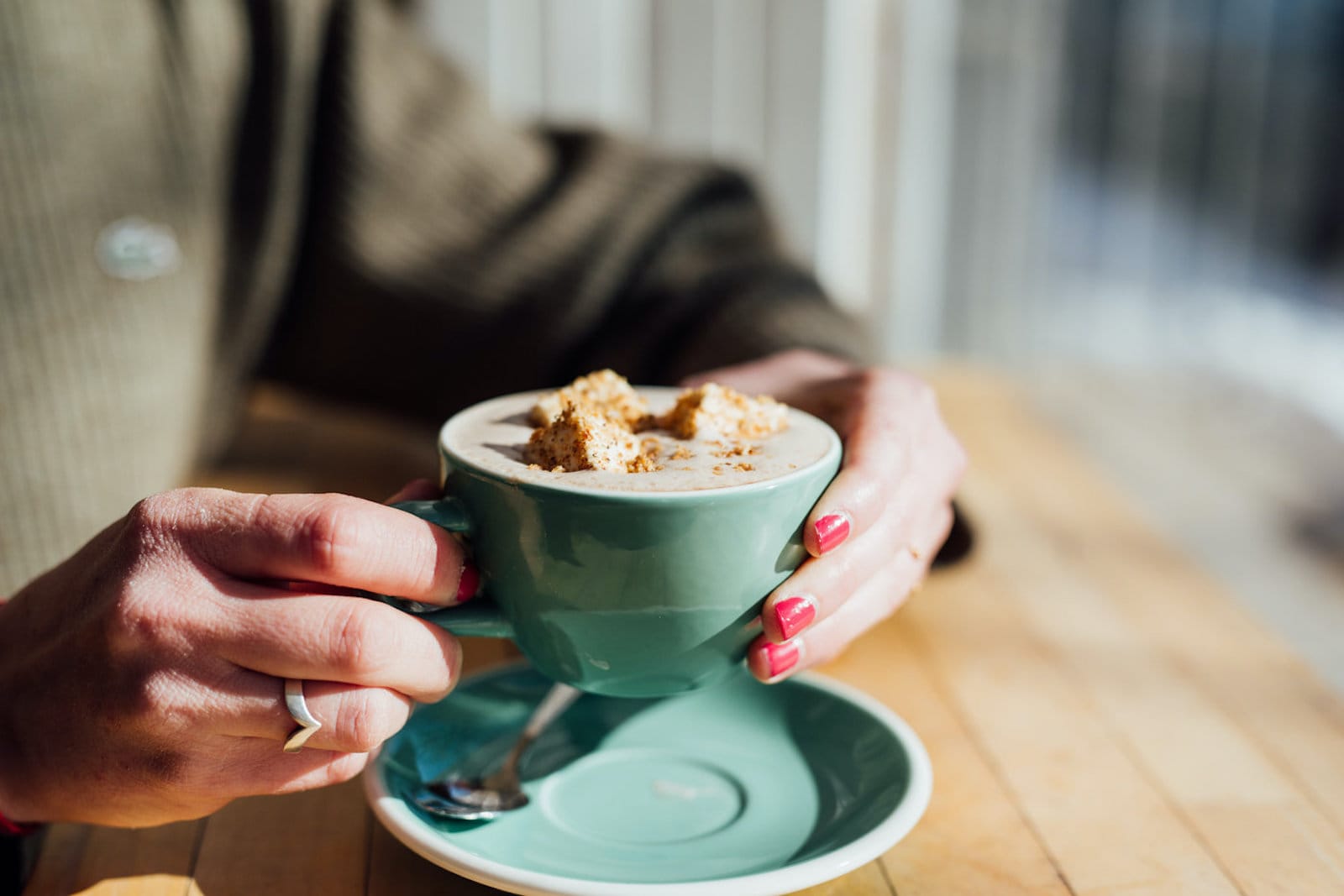 Image: you just had a crappy day at work, it's negative 25 degrees outside, and you have to walk home because your car got stuck in the snow that morning. The best way to perk up your day? Finding yourself a delicious cup of steaming hot chocolate for the way home, of course!
Once the days start to get shorter, cold and gloomy, we at Tastet know that hot chocolate season has arrived. Whether it's to make a bad day feel good or a good day feel even better, hot chocolate is always the perfect pick-me-up.
The first iterations of this warm, chocolatey beverage are believed to have been consumed by the Mayan people during special rituals and ceremonies. Following its appearance in Mexico, hot chocolate then became popular in Europe. Ever since, the drink has taken shape in many different forms throughout cultures all over the world, such as the highly cocoa-potent cioccolata beverage from Italy, and more diluted mixes in the United States.
We can't forget to mention the health benefits of drinking hot chocolate… which can pretty much be chalked up to high levels of antioxidants in cocoa – but we'll take it anyways.
In collaboration with Cacao Barry, we have finally tackled the topic of where to find quality hot chocolate in Montreal. Cacao Barry is a French chocolate company who have been developing their expertise in the field of chocolate production for over 170 years. This company offers some of the most refined and high quality chocolate in the world. Thanks to their close work with both cocoa farmers and chefs around the globe, Cacao Barry offers a wide range of amazing cocoa products, baking chocolates, specialty dried fruit products and chocolate from exclusive small-scale plantations, as well as a whole host of delicious chocolate-based recipes.
If you're a chocolate lover to the bone (like us), we're sure you'll love our list of the best brownies in Montreal.
Finally, here is our list of the best spots to grab a hot chocolate in Montreal: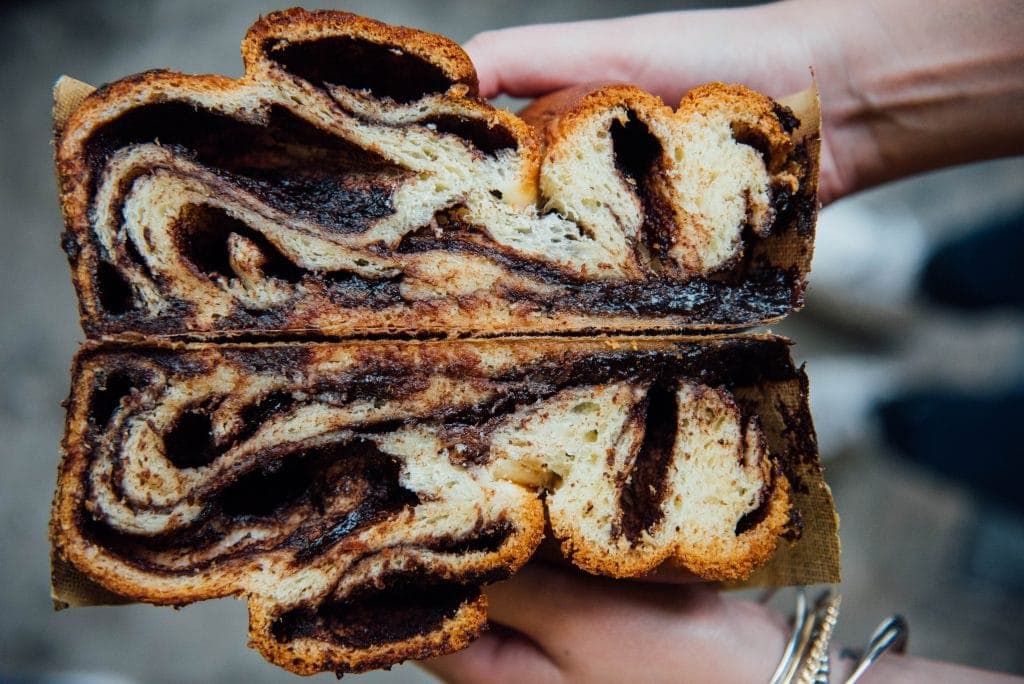 Hof Kelsten is one of our favourite bakeries in Montreal, most known for making some of the best babka and Viennese pastries in town. Before settling down in Montreal, pastry chef Jeffrey Finkelstein has travelled through the some of the best kitchens in the world and learned techniques used by the greatest pastry masters. Unsurprisingly, even the hot chocolate at Hof Kelsten is amazing. Here, you can enjoy a tasty hot chocolate made using Cacao Barry cocoa powder and 53% whole bitter chocolate that has been gradually combined with 3.25% milk. This warm treat is all yours for $3.75, and you can enjoy it in the bright and comfortable Hof Kelsten café.
4524 Boulevard Saint-Laurent
Montréal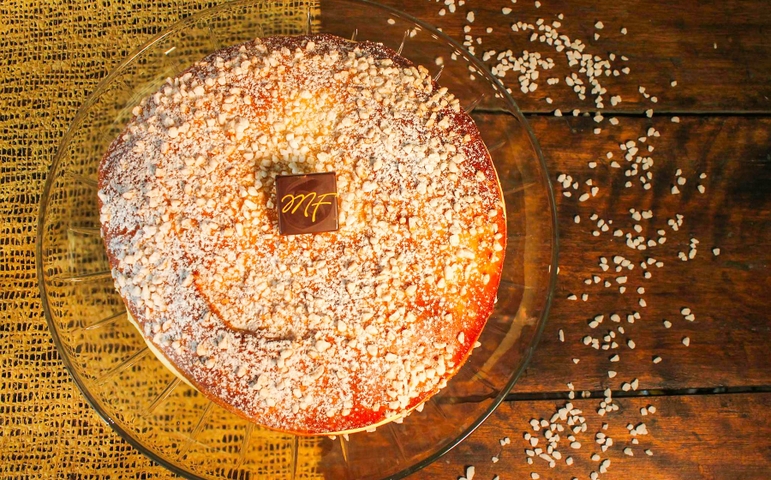 Marius et Fanny
Believe it or not, the Marius and Fanny pastry shop offers no less than a dozen different hot chocolate variations! Of course, you  will find the classics (dark, milk, white), but you will also encounter a range of unique floral and spicy flavours. The house specialties are the Ghana (40% cocoa with hazelnut and caramel flavours) and the Tanzania (75% cocoa, which is strong, fruity and spicy).  To make the drink, Marius and Fanny incorporate Cacao Barry chocolate pastilles into steamed milk and top it all off with a delicious homemade ganache. So good.
2006 Rue Saint-Hubert
Montréal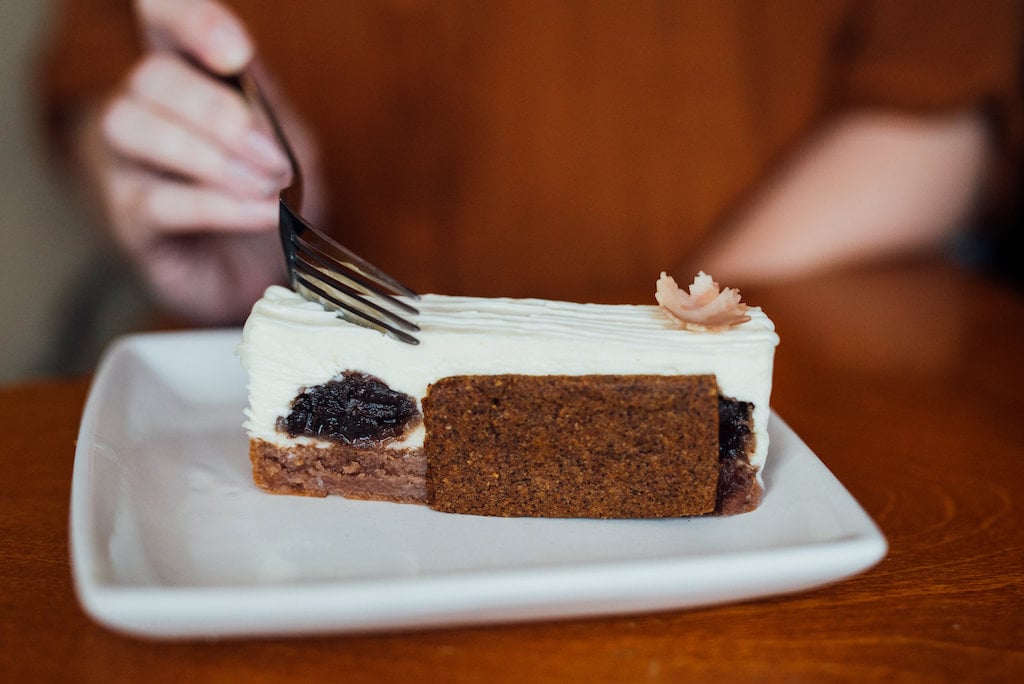 Fous Dessert has been around since 1995, and it's no wonder because this place is just so good. Located on Laurier East, this little bakery serves delicious Europeans pastries with a special Japanese flare. In addition to their large tea selection, this address makes several variations of a classic hot chocolate, each one switching up the cocoa percentages of the chocolate and the special spicy add-ins. All of the flavours are made using a combination of 2% milk and cream, so they're extra rich and satisfying. There's no better way to perk up your day than with a stop-in at Fous Dessert. 
809 Avenue Laurier Est
Montréal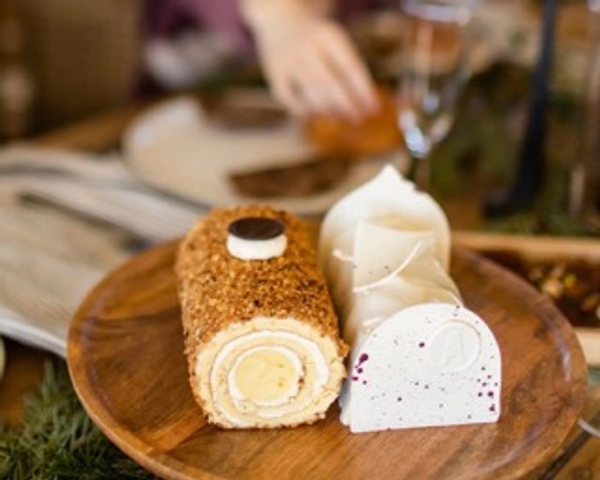 Arhoma
Arhoma is most known for their great breads and pastries. We also love coming here for the sandwiches, specialty treats and  hot chocolate! Arhoma offers a bittersweet hot chocolate made with 3.25% milk, so it's extra creamy. The drink is presented as a cappuccino with extra foam on top. Upon request, you can also add a drizzle of maple syrup or homemade salted caramel.
15 Place Simon-Valois
Montréal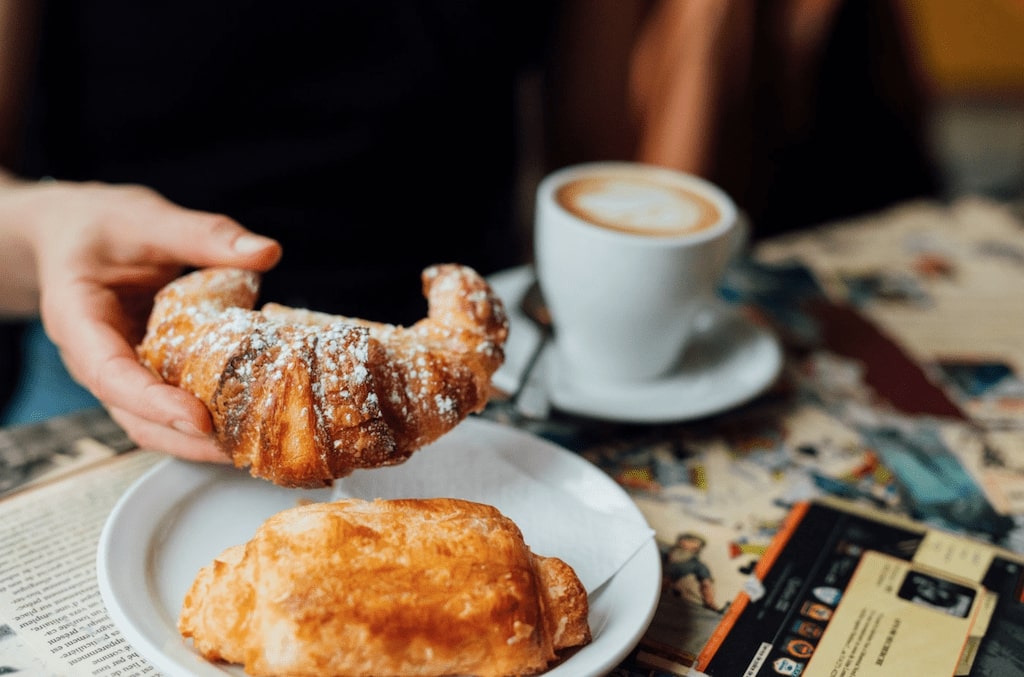 A friendly little bistro is Outremont, Le Paltoquet serves one of the best croissants in Montreal, as well as one of the best hot chocolates! The hot chocolate here is made with delicious bittersweet Cocoa Barry chocolate pastilles and 3.25% milk. The end result is a smooth and rich chocolate beverage which is then topped off with a dusting of cocoa powder. If you're drinking it on site, you can choose between two sizes. If you take it to go, you get a pick of three (small, medium, large)!
1464 Avenue Van Horne
Montréal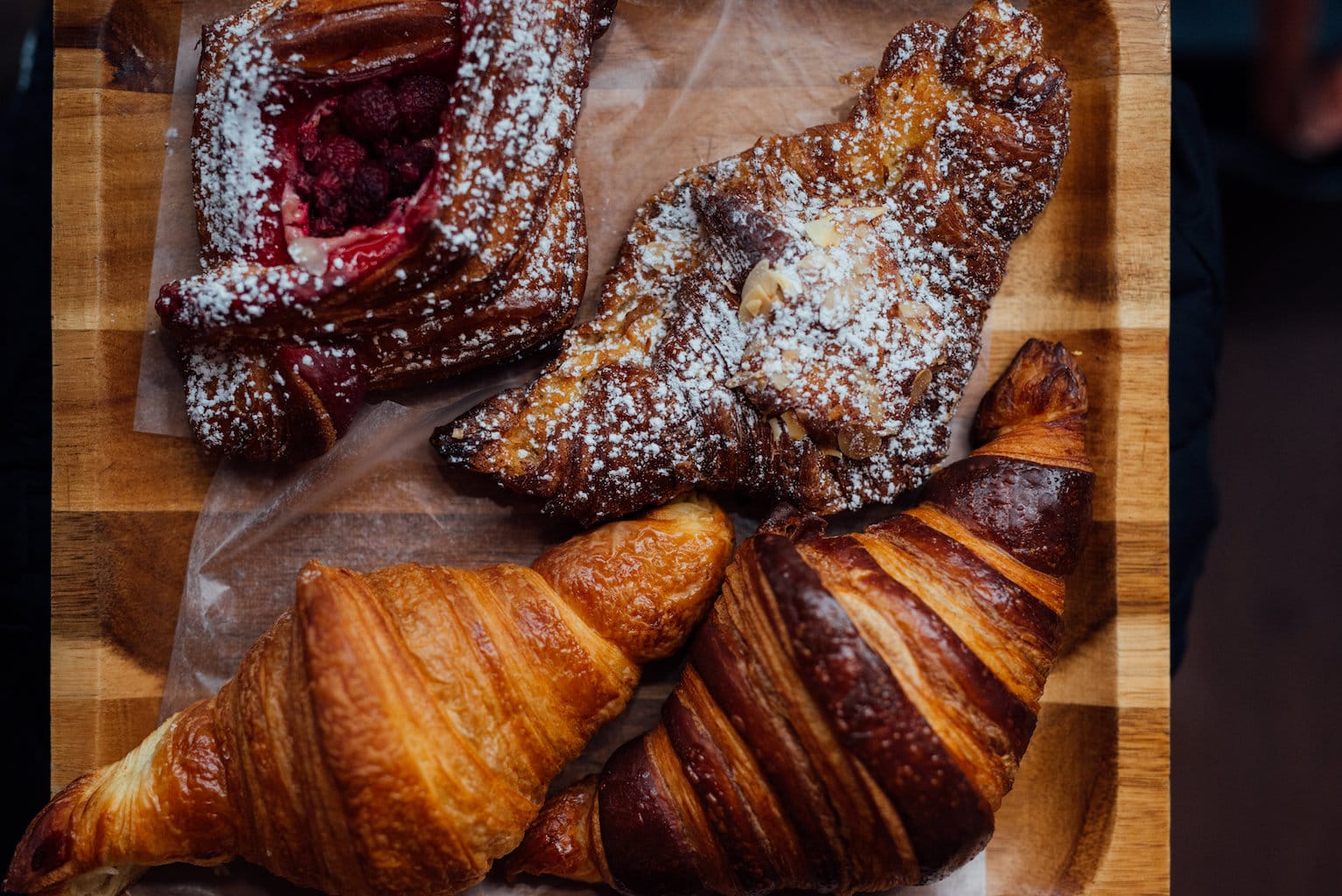 Here, you'll find a hot chocolate made from a blend of 34% milk chocolate and 70% Barry Cocoa chocolate mixed in with homemade ganache and almond milk. The final step is the addition of a Tonka bean, which is a unique spice that blends perfectly with the sweetness of the drink.
2270 Avenue du Mont-Royal Est
Montréal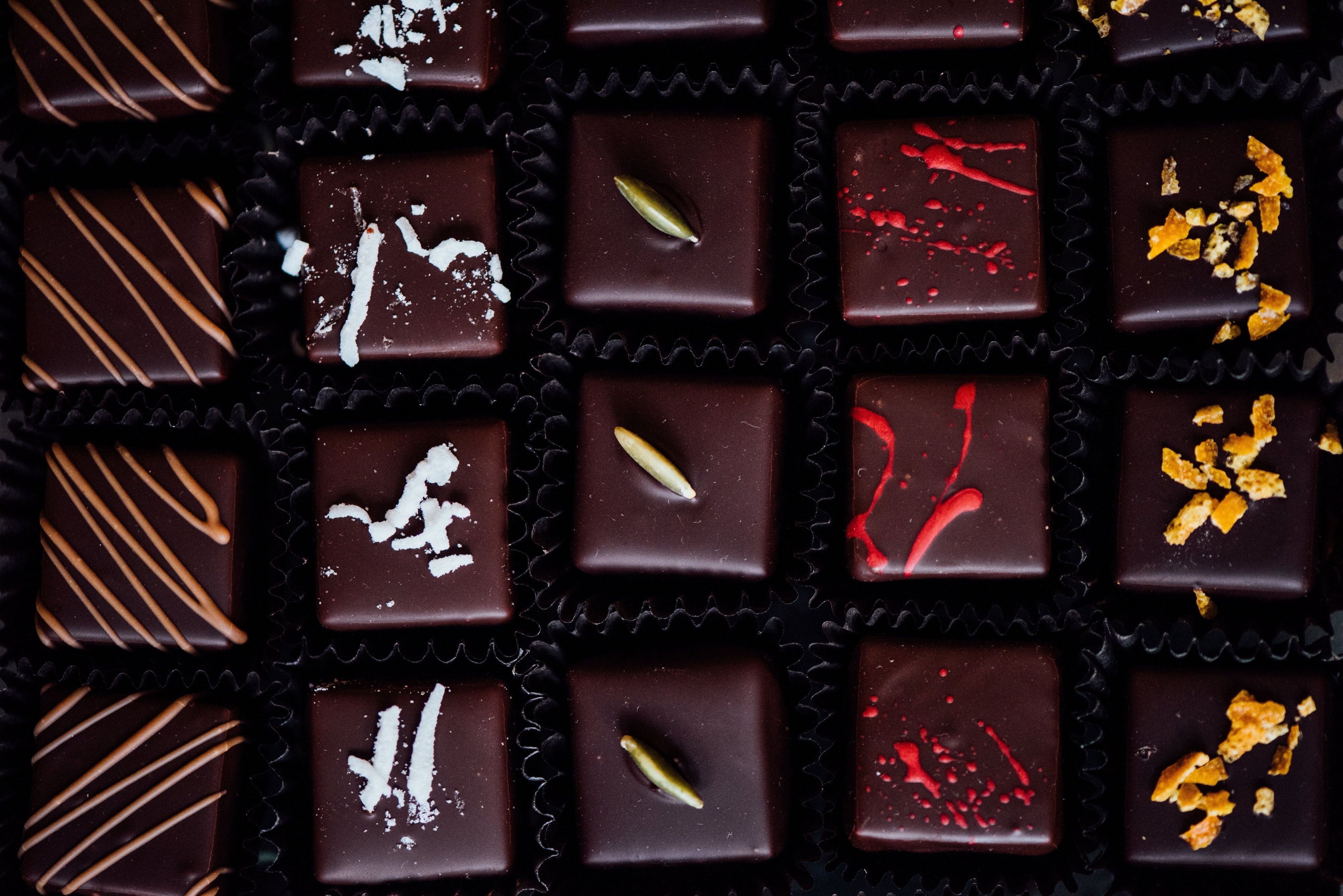 Over the years, Les Chocolats de Chloé chocolate factory has made quite a name for itself in the industry. This quaint little chocolate shop is home to some of the most beautiful truffles in the city, and one of the most delicious hot chocolates. Throughout the winter, this address serves a hot chocolate made with a whole lot of love, as well as a whole lot of high quality chocolate. If you're looking to step out of the norm, you can add a shot of vanilla or chai into your drink!
546 Avenue Duluth Est
Montréal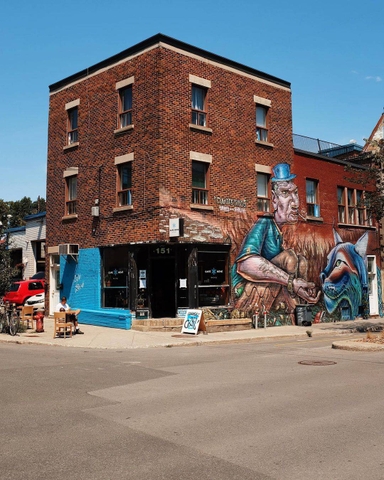 Café Névé
Cafe Névé is an excellent third wave café in the Plateau, and a great place to enjoy a snack and a coffee, get some studying done, or indulge in a hot chocolate. This spot is especially popular with students, partly thanks to their amazing chocolate chip cookie that has become renowned in the city. Their hot chocolate lives up to the reputation as well, and you can find it any of their three locations.
151 Rue Rachel Est
Montréal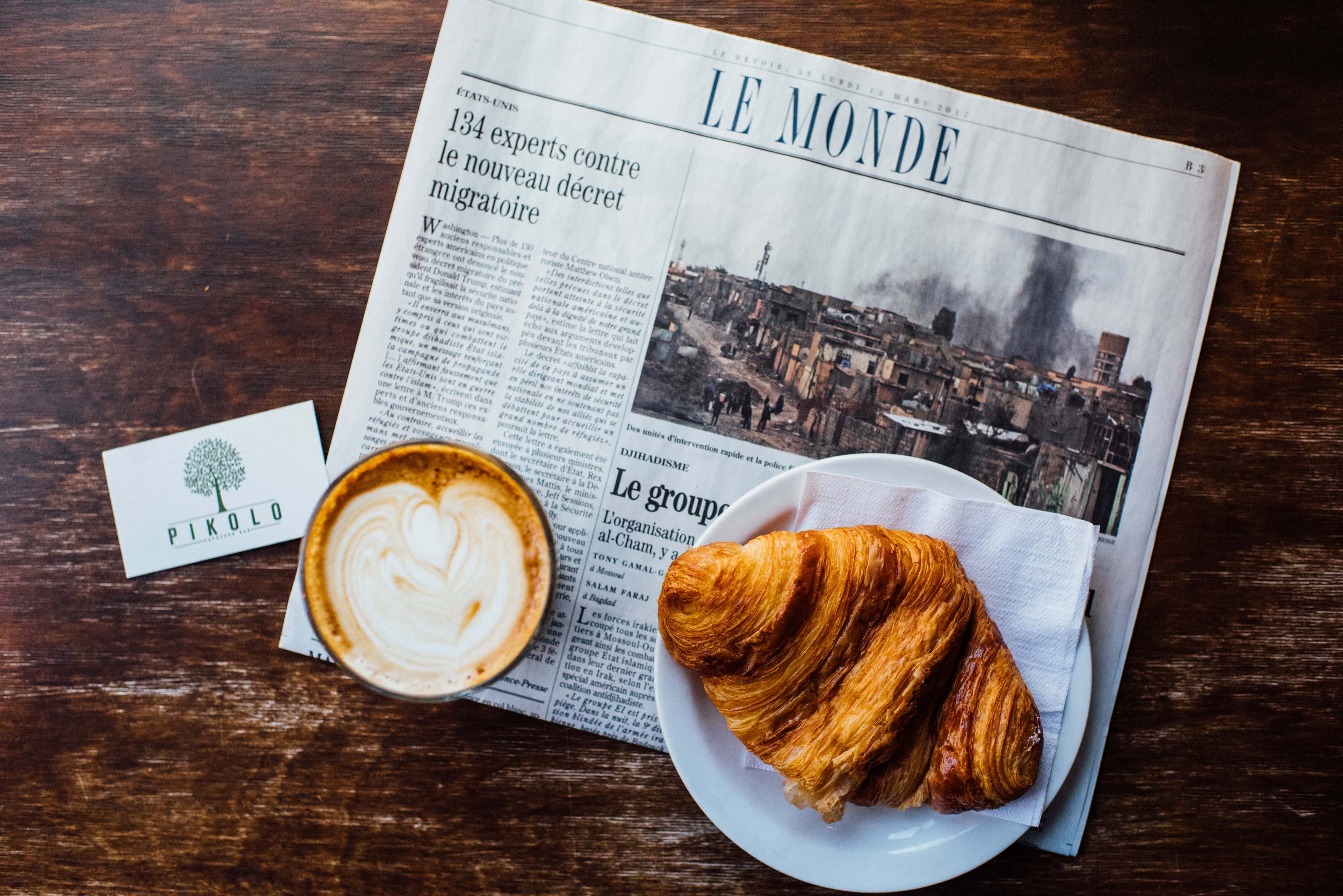 We love Pikolo Espresso Bar. This is the type of place that if you come to once, it will quickly end up as your new go-to coffee shop. The quaintness of the space is what inspired the name – piccolo meaning 'small' in Italian-, but don't let the size fool you because this address is bursting with charm, friendly staff and delicious and high quality products. Pikolo is one of the most beautiful cafes in Montreal, and a great option if you're on the hunt for a  good hot chocolate.
1635 Rue Clark
Montréal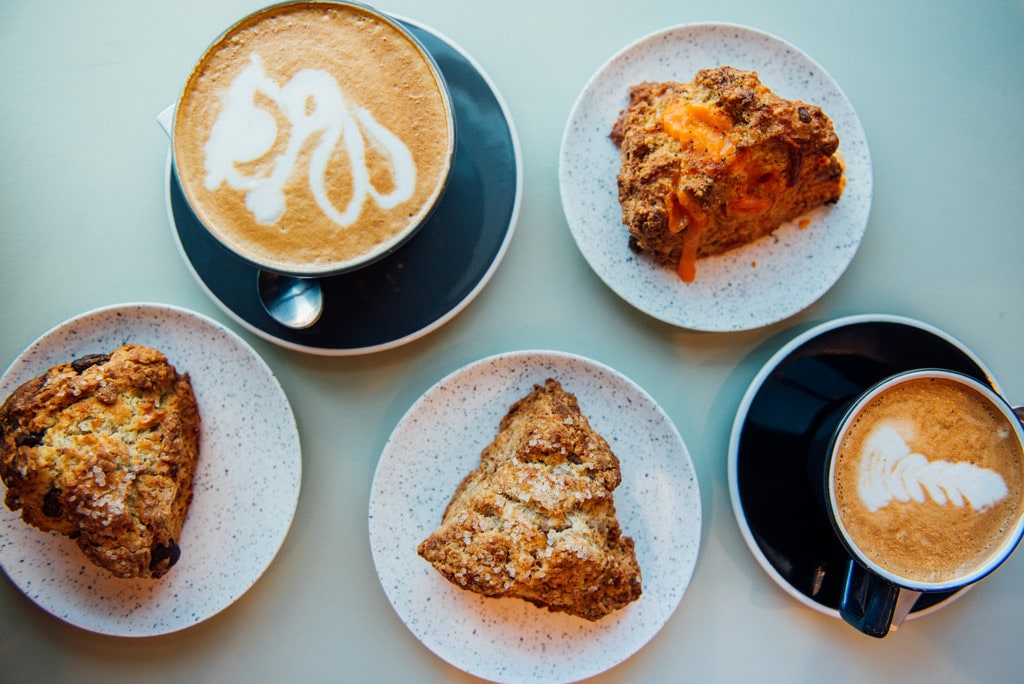 MELK café is a great spot to enjoy a hot chocolate, and theirs is made with organic milk and marshmallows on top. The hot chocolate is made like a latte with a dark or milk Cacao Barry chocolate base and an addition of steamed milk.
1206 Rue Stanley
Montréal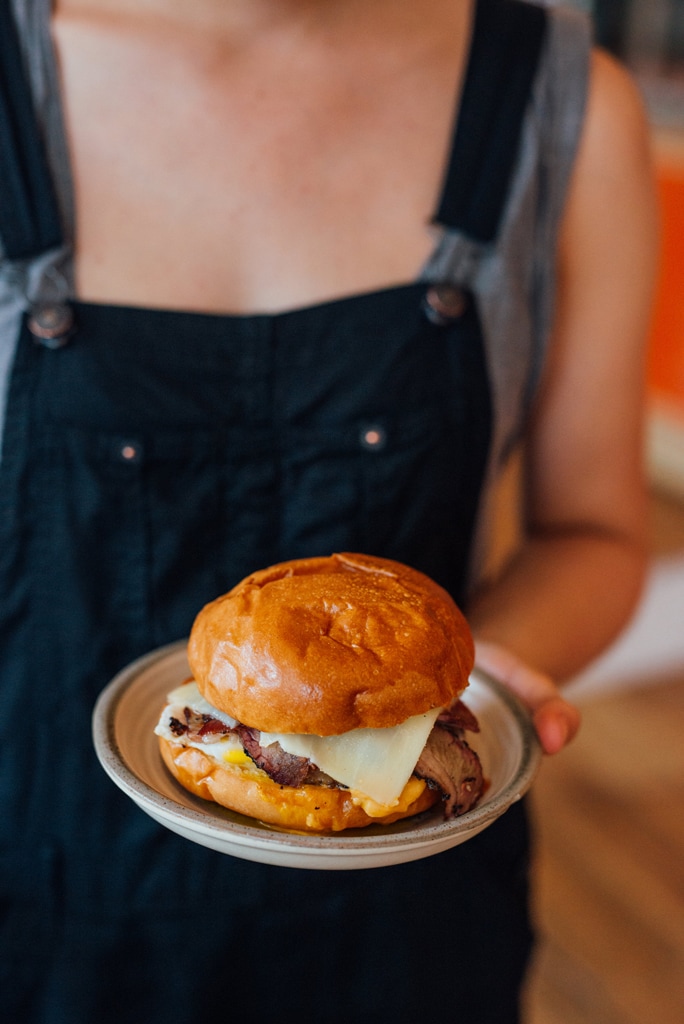 Helico is a charming little café that opened its doors on May 7, 2018 in the Hochelaga district. The address is absolutely worth the detour, especially if you're in the mood for some fine pastries and warm beverages. Everything here is homemade, and our favourites have to be the croissants, chocolate chip cookies, brownies, kouign-amann, brioches and hot chocolate!
2009 Avenue de la Salle
Montréal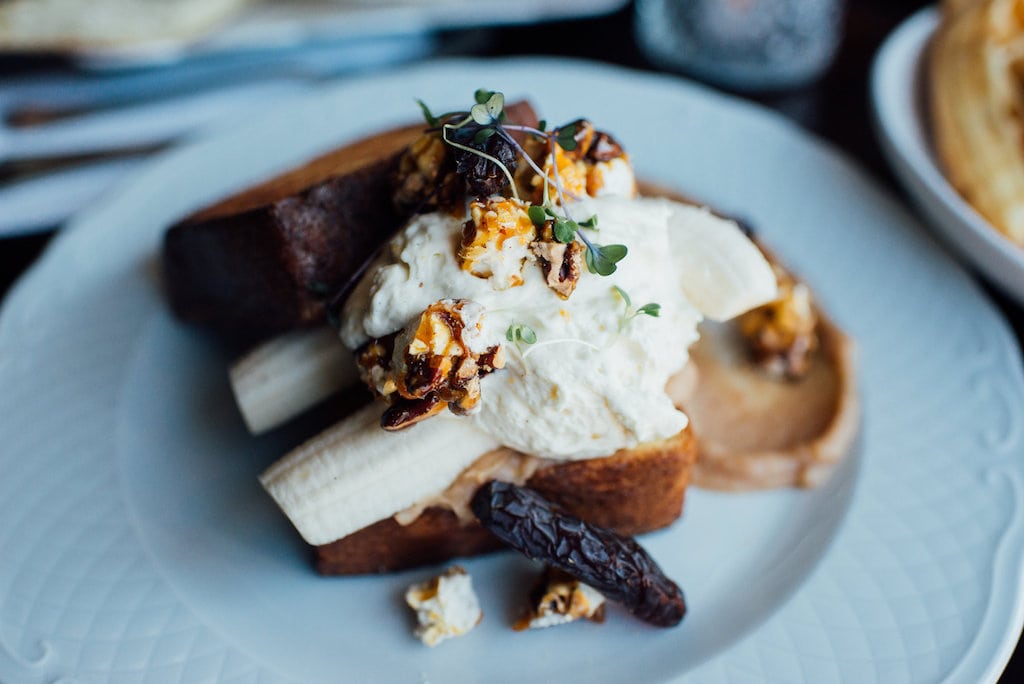 Janine Café is the second project of the Régine Café team. As the sister restaurant of a true must-see on the Montreal brunch scene, Janine Café offers delicious gourmet dishes in a welcoming and comfortable atmosphere. In addition to the dishes on the menu, you will also find a few great homemade hot chocolates, one of which is made with 70% chocolate and a whole host of warm winter spices. They also offer a deconstructed hot chocolate, which is served with a small teapot of melted chocolate, a jug of milk of your choice (dairy or non-dairy) and homemade marshmallows.
3900 Rue Wellington
Montréal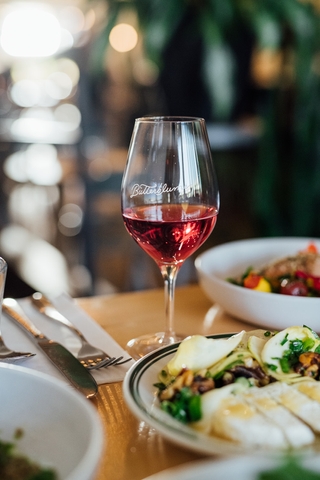 With a tranquil atmosphere, friendly staff and absolutely delicious dishes, this charming café-restaurant and boutique brings a breath of fresh air into the neighbourhood. This address truly tackles it all : it's a café because you can stop in for a coffee on the go, a restaurant because they offer a full menu of delicious dishes, and a boutique because they sell all sorts of tote bags, magazines, pottery and other trinkets related to food, wine and design.  The hot chocolate at Butterblume  is prepared with Weiss chocolate (a French bean-to-bar manufacturer), pure cocoa and a whole lot of love. And milk, of course, dairy or non-dairy upon request.
5836 Boulevard Saint-Laurent
Montréal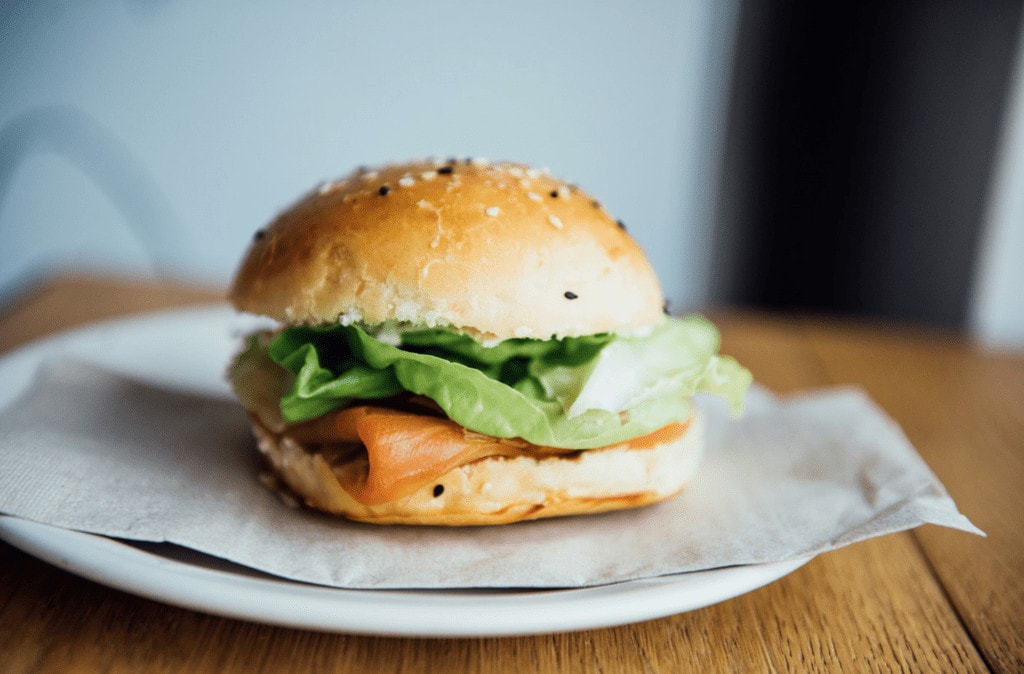 Automne Boulangerie is a small bakery that opened its doors in October 2016 in the Rosemont-La Petite-Patrie district. This address is well worth a visit, especially for their impressive display of French bread on the counter, which also features a few Californian and Scandanaviian influences. As for the hot chocolate, Automne prepares theirs with 58% dark chocolate, cocoa, chai spices and a hint of salt. You can take your pick of dairy or non-dairy milks, but either way, it's delicious!
6500 Avenue Christophe-Colomb
Montreal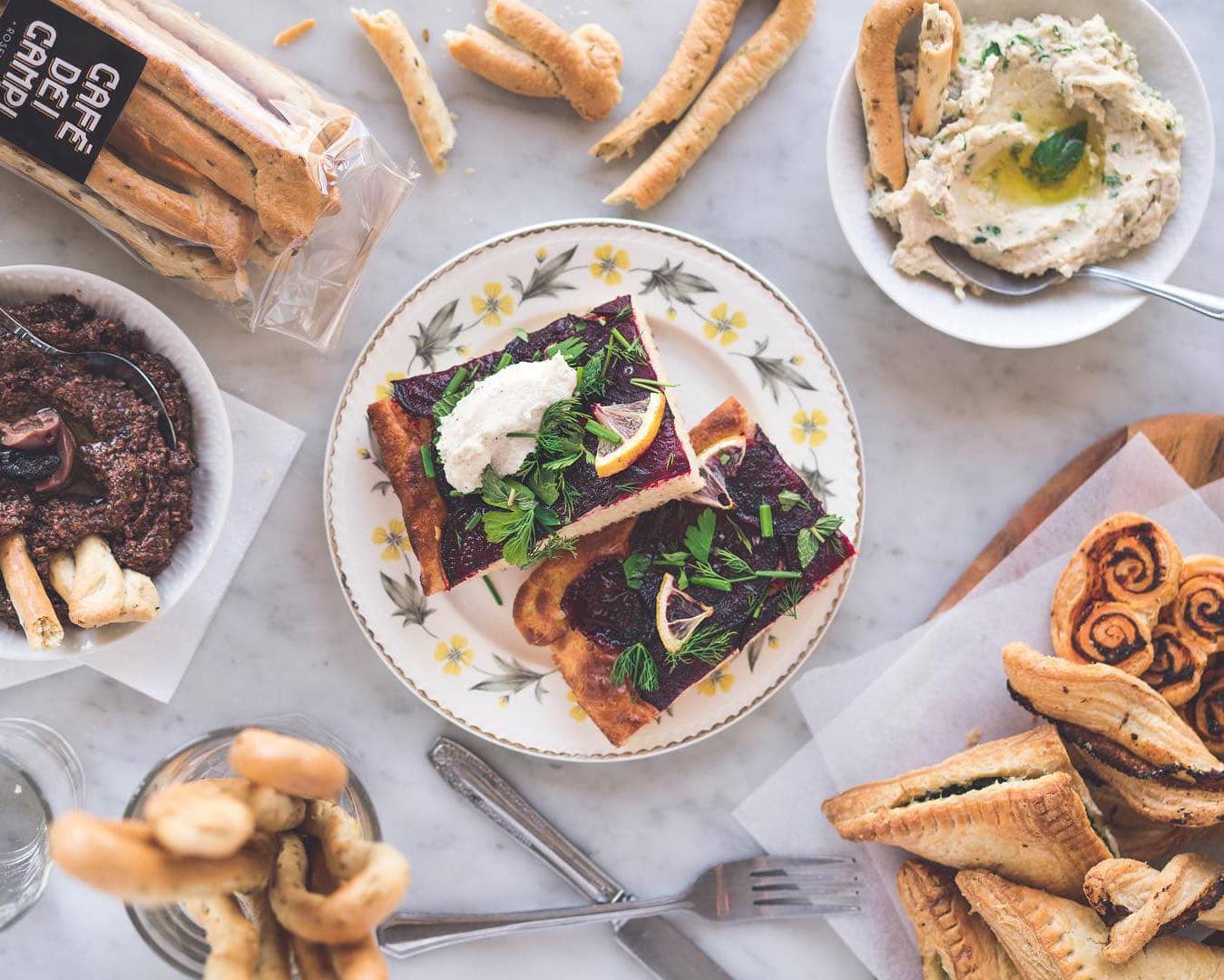 A charming establishment located on Boulevard Rosemont, Café Dei Campi takes on a distinct Italian character and offers delicious (and primarily vegan) pastries, savoury meals and beverages. The hot chocolate here is made with extra raw cocoa, vanilla, sugar and the milk of your choice.
6201 Rue Chabot
Montréal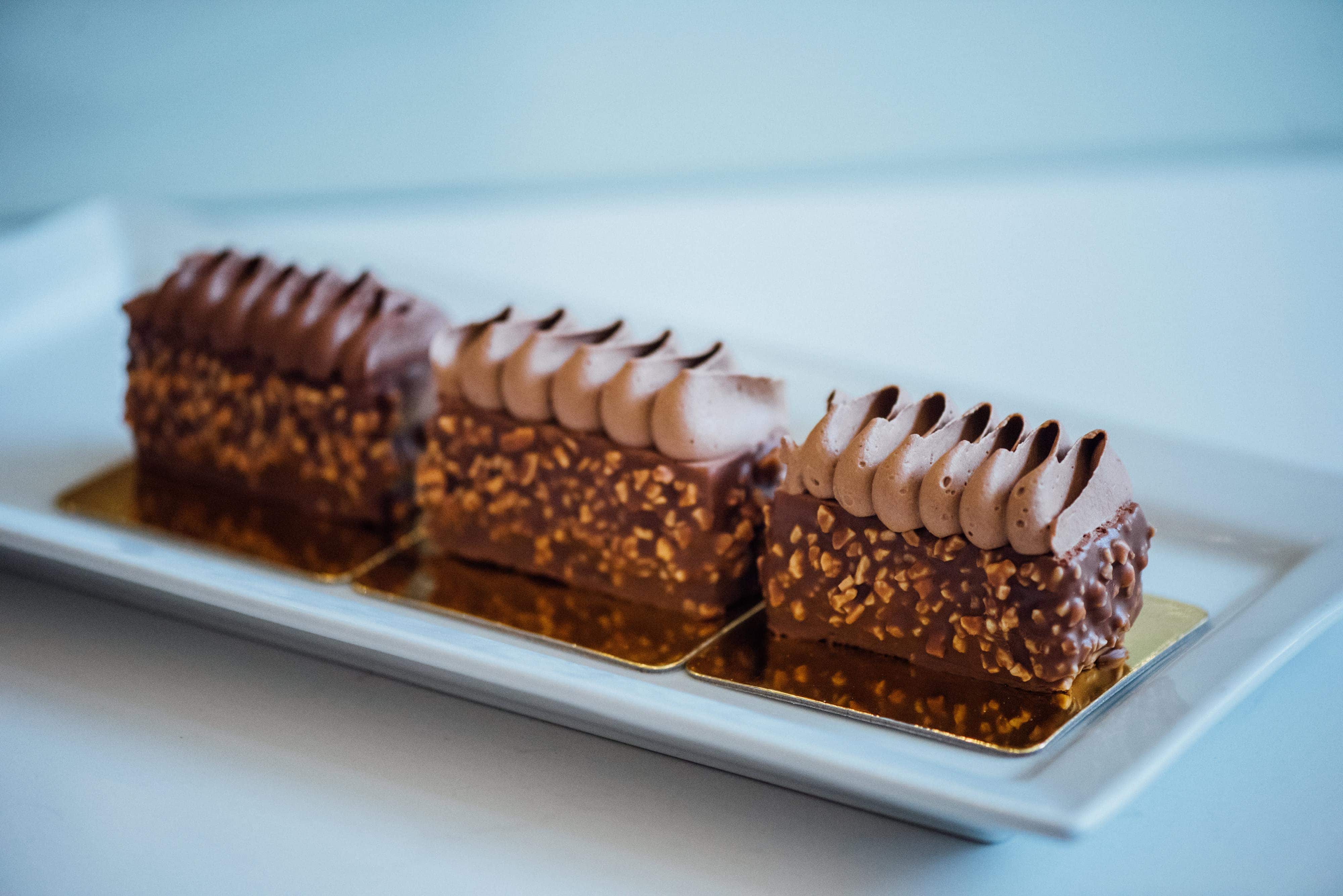 Café Bazin offers all the French classics, both sweet and savoury, in an absolutely charming atmosphere. Everything from the smiling service to the inviting decor makes this address stand out from the rest. Of course, what we love the most is their amazing execution of all of the French classics we know and love. The hot chocolate here is no exception, and is made with a blend of 64% chocolate, sugar and milk before being topped off with a marshmallow.
380 Avenue Victoria
Westmount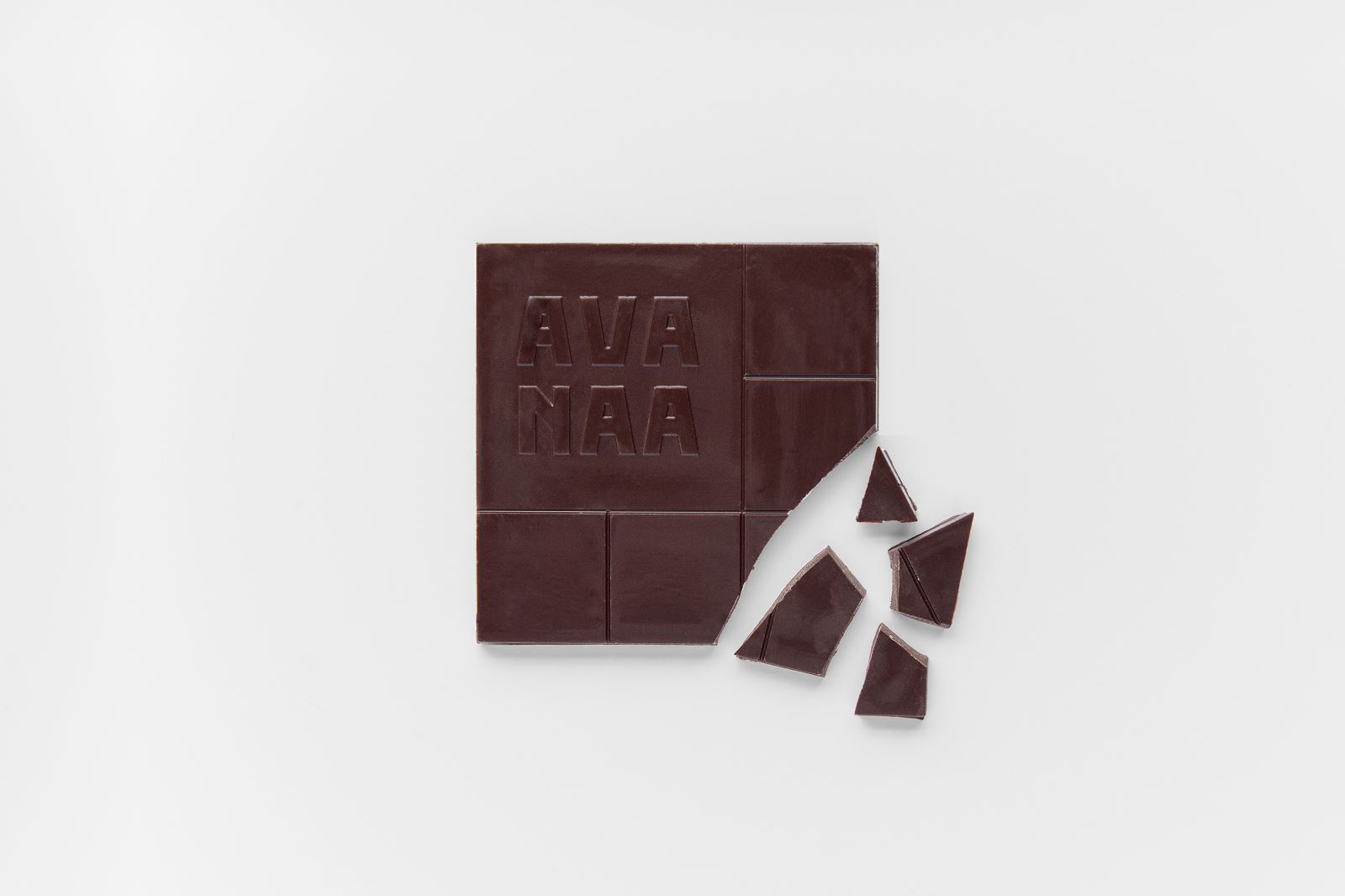 Avanaa Chocolat
The Villeray chocolate factory's classic hot chocolate is always available as well as a second seasonal option. The classic is a rich mix of two 70% chocolates, a little sugar and oat milk. Don't forget to top yours with a homemade marshmallow. The hot chocolate mix will soon be available for purchase.
309 Rue Gounod
Montréal
See on map
4524 Boulevard Saint-Laurent Montréal H2T 1R4
2006 Rue Saint-Hubert Montréal H2L 3Z5
809 Avenue Laurier Est Montréal H2J 1G2
15 Place Simon-Valois Montréal H1W 0A6
1464 Avenue Van Horne Montréal H2V 1L2
2270 Avenue du Mont-Royal Est Montréal H2H 1K6
546 Avenue Duluth Est Montréal H2L 1A9
151 Rue Rachel Est Montréal H2W 1E1
1635 Rue Clark Montréal H2X 2R4
1206 Rue Stanley Montréal H3B 2S7
2009 Avenue de la Salle Montréal H1V 2K6
3900 Rue Wellington Montréal H4G 1V3
5836 Boulevard Saint-Laurent Montréal H2T 1T3
6500 Avenue Christophe-Colomb Montreal H2S 2G8
6201 Rue Chabot Montréal H2G 2T3
380 Avenue Victoria Westmount H3Z 2N4
309 Rue Gounod Montréal H2R 1B2