The Best Croissants in Montreal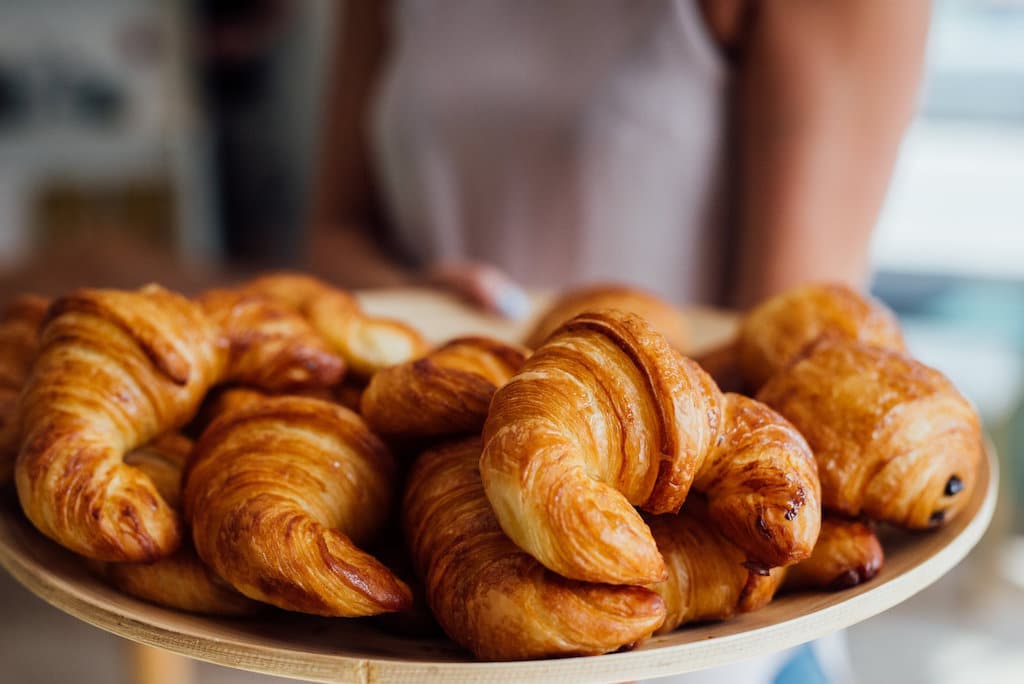 We would like to start this article by saying that at Tastet, we are big fans of croissants. This flaky and buttery crescent moon pastry is simply heavenly. While the origin of the croissant is disputed, the French have adopted it into their gastronomic culture, and it is now found throughout Europe and North America. Making croissants requires a particular expertise and technique to ensure a successful product.
Whether enjoyed on a Saturday morning with the family or on the go in the late afternoon, the croissant has become a classic accompaniment to coffee. Its golden crust and delicious buttery taste, with its soft and chewy interior, make this pastry one of the most beloved. If you're a fan of high quality pastries, we also have a list of the best pastry shops in Montreal and the best donuts in town.
Although most bakeries and pastry shops offer croissants, here are the best ones in town — in our opinion!
Bon appétit, and treat yourself!
If you feel that an address is missing from this list, don't hesitate to write us. We love receiving suggestions and discovering new addresses!
See on map
4524 Boulevard Saint-Laurent Montréal H2T 1R4
1464 Avenue Van Horne Montréal H2V 1L2
316 Avenue du Mont-Royal Est Montréal H2T 1P7
418 Rue Rachel Est Montréal H2J 2G7
357 Rue de Castelnau East Montréal H2R 2C3
1412 Rue Fleury Est Montréal H2C 1R8
351 Rue Saint-Paul Ouest Montréal H2Y 2A7
5200 Rue Hutchison Montreal H2V 4B3
809 Avenue Laurier Est Montréal H2J 1G2
1470 Rue Bélanger Montreal H2S 2G8
195 Rue Young Montréal H3C 2E9
2009 Avenue de la Salle Montréal H1V 2K6
107 Avenue Fairmount Ouest Montréal H2T 2M4
2270 Avenue du Mont-Royal Est Montréal H2H 1K6
6050 Rue Sherbrooke Ouest Montréal H4A 1Y1
4800 Rue De Bullion Montréal H2T 1Y8
6835 Boulevard Saint-Laurent Montréal H2S 3C8
2105 Rue Beaubien Est Montréal H2G 1M5
937 Rue Bélanger Montréal H2S 1G9
3227 Rue Ontario East Montréal H1W 1P3
7024 Avenue Casgrain Montréal H2S 3A2
630 Rue Wellington Montréal H3C 0X9