The Best Croissants in Montreal: A map to the ultimate French pastry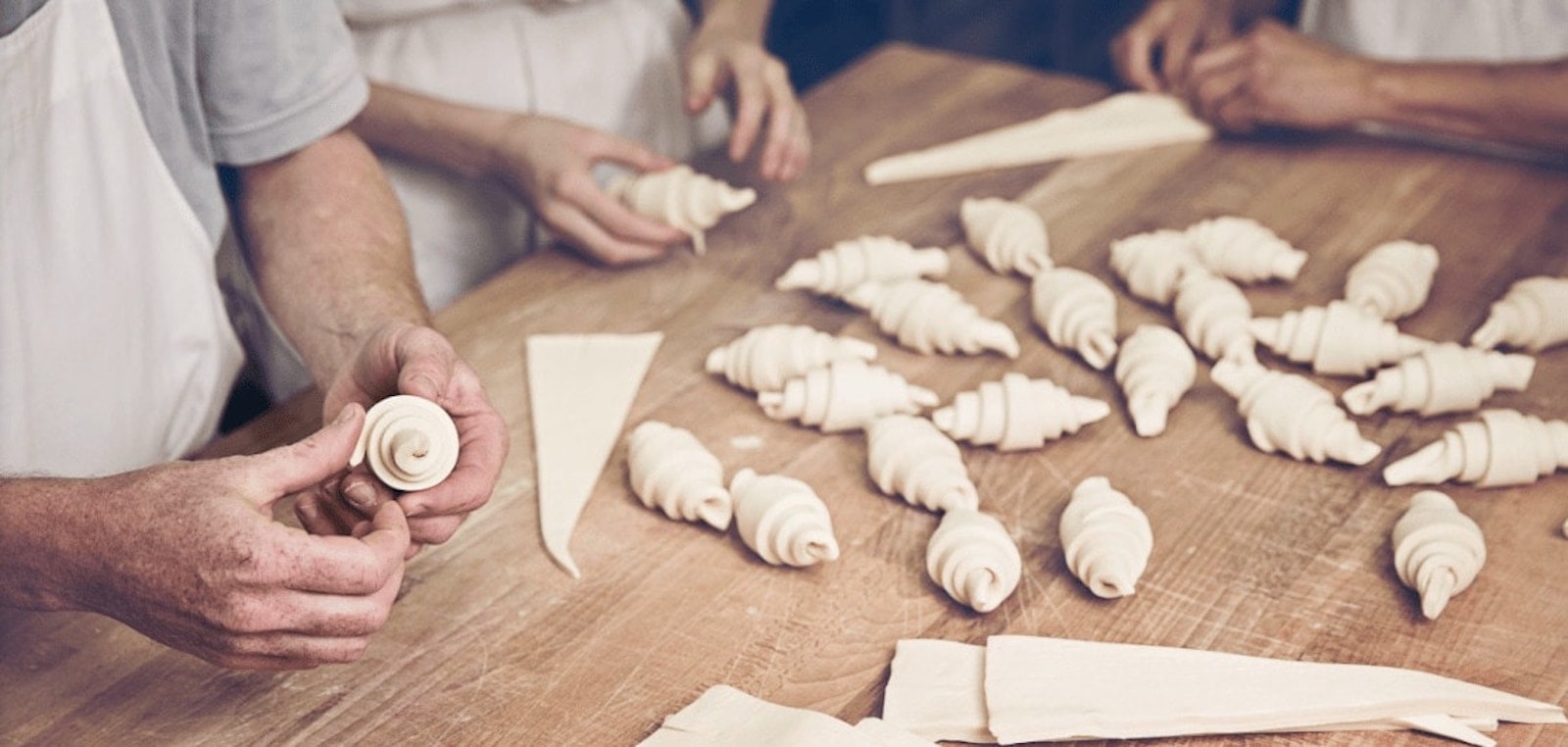 Montreal's best croissants! We would like to begin this article by saying that all members of the Tastet team are great admirers of the simple yet elegant croissant. It was only a matter of time before we created a master list of where exactly to find the best ones in the city, so here it is!
A successful croissant is a puff pastry delight, carefully rolled into the shape of a crescent moon, baked to a delicious buttery golden goodness. The easiest way to be able to tell a good croissant from a bad one – a good one will be impossible to resist after encountering even just one whiff of its rich aroma. The origin of the French croissant is, needless to say, disputed, but it is generally accepted to be a descendent of the early Austrian Kipferl, adopted into French cuisine possibly in the 19th Century. Despite the unclear background, the pastry is now enjoyed around the world.
Although it might look simple and have simple ingredients,  producing a mouth-watering croissant is a long process that requires a lot know-how and patience, and of course,  very high quality ingredients. The best croissants in Montreal as declared on this list all reflect these criteria in our eyes, but let us know what you think! If you know of any other addresses that sell croissants that deserve to be included on this list, please dont hesitate to send us an email at [email protected] so we can update the publication. The suggestions we receive from our readers help us keep our lists as relevant and up to date as possible, so we are thanking you in advance.
If you are looking for more suggestions for places to enjoy other French classics, you may want to have a look at our list of the best French restaurants in Montreal. If you are looking for suggestions of other pastries, head on over to our list of the best pastry shops in Montreal, the best bakeries in the city, or the best donut shops in Montreal.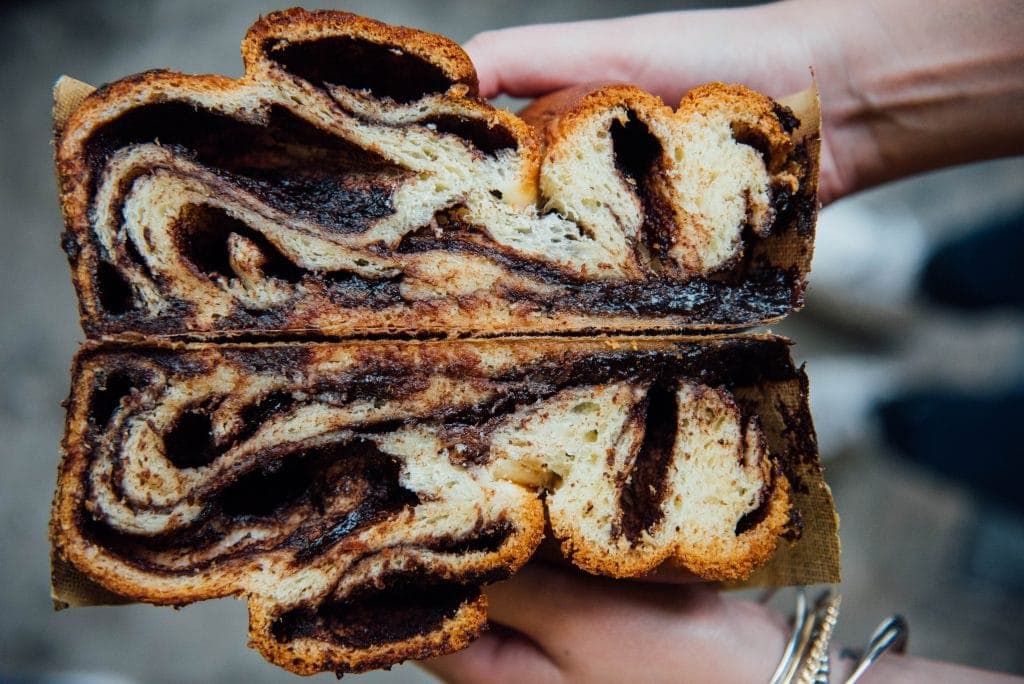 We have a certain weakness for Hof Kelsten which is why they are often mentioned in our articles.  With his classical cooking background, Jeffrey Finkelstein has created one of the best bakeries in town with the best croissants.  Coming into this contemporary setting for a coffee or brunch is always enjoyable but you really need to eat a croissant as well.  This is buttery puff pastry baked to perfection and with each bite, crumbly flakes break off the outside, just as it should be. You can't eat enough, they are that good.  Maybe the Bongard oven has something to do with the perfectness or perhaps the meticulousness of the head baker?  Hof Kelsten's croissants are divine.
4524 Boulevard Saint-Laurent
Montréal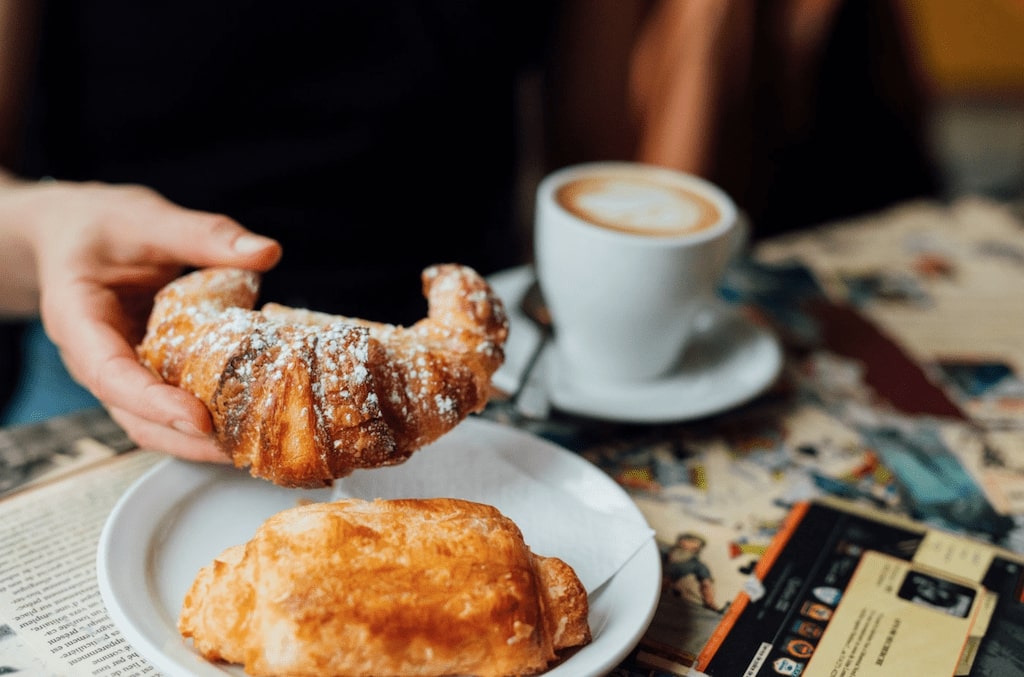 Le Paltoquet is a Montreal classic, with that aloofness only the French can master and where many loyal customers sit at the tables. Paltoquet's excellent croissants are not well-known everywhere but they've been perfecting them for more than 20 years and the residents of Outremont on rue Van Horne sure know. The menu is brief, French-style, and includes pastries and vienoisseries to choose from. Each croissant has that melt-in-your-mouth buttery flavour and this is alway so – consistency counts.  Savour one outside on their terrace during the summer months where you can relax and watch the world go by.  Another sweet delight is the cake le Royale.
1464 Avenue Van Horne
Montréal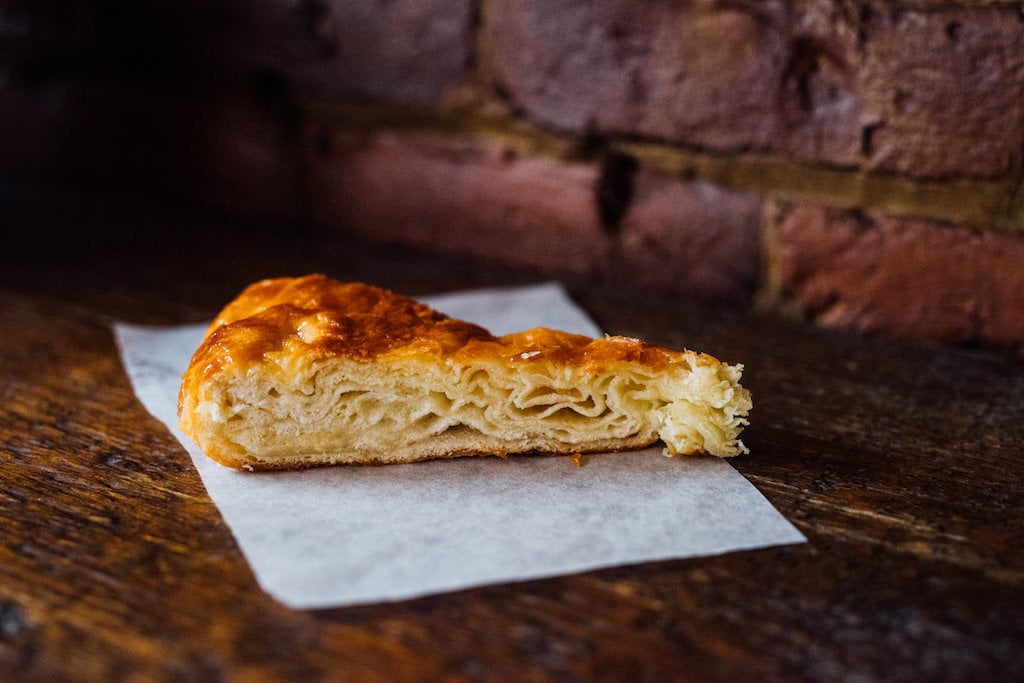 At Au Kouign-Amann – pronounced « queen-a-man » , everything is made with butter so it's all quite heavenly.  Kouign-amann is a Breton specialty, and literally means "butter cake".  So there is no need to question the butter in the croissants, there is lots – and some!  This small shop is delightfully unpretentious and the croissants are very very good. The few tables and chairs are almost always taken, but just order them to take with you. Kouign Amman's croissants are high quality and note that they are baked in small quantities.  Every morsel is a deliciousness to savour and it takes much effort to reach this quality, something we recognize and appreciate.
316 Avenue du Mont-Royal Est
Montréal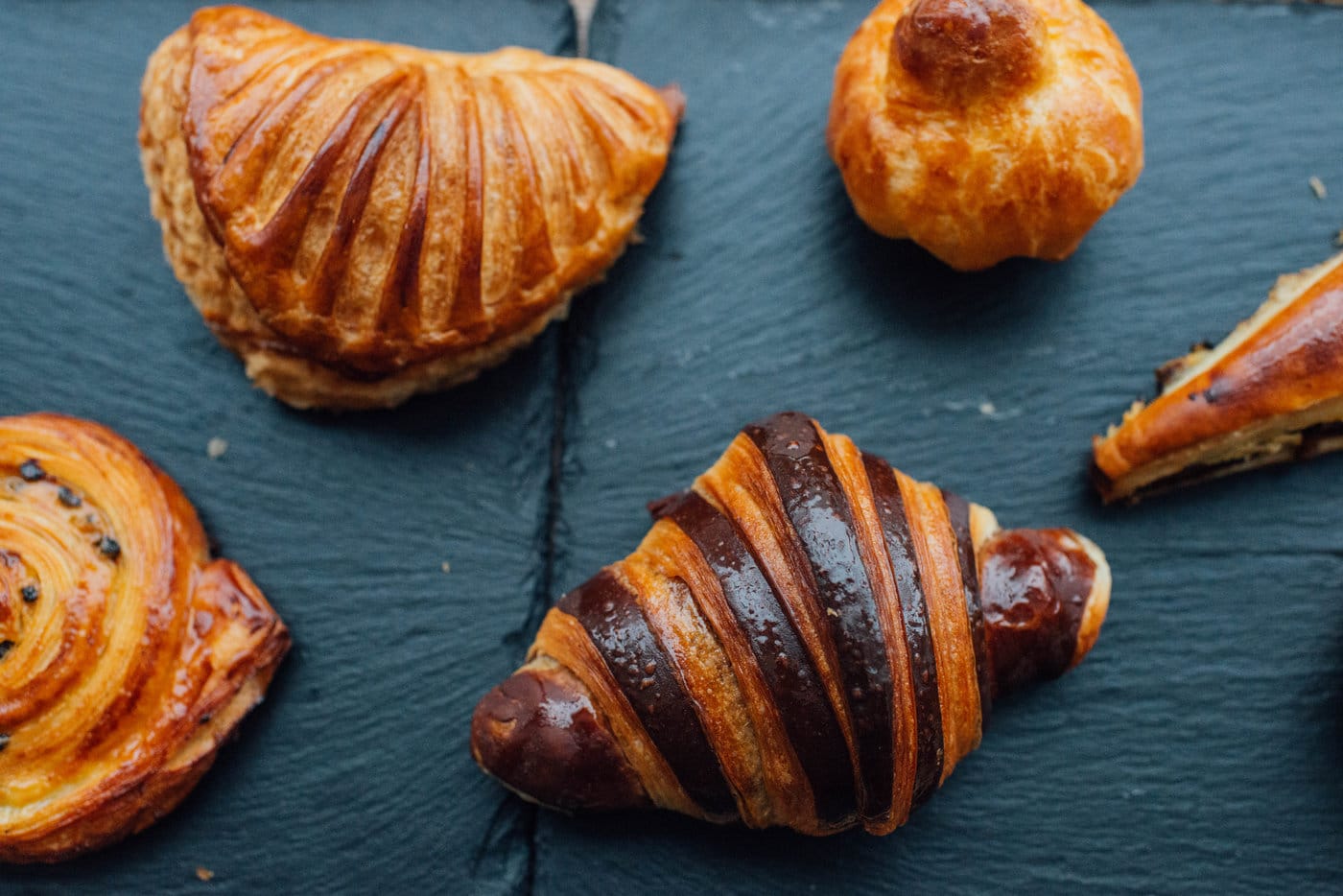 The name "Les Co'pains d'abord" comes from an acquaintance of the owner who is a musician and a great lover of the French chanson, and of the singer Georges Brassens. The small bakery offers several varieties of breads, pastries and other gourmet delights.  But the croissant is the must-have and must-try at Les Co'pains d'abord. This is flawless puff pastry, lots and lots of butter, and a lot of love.  It is always crowded with cheery families, friends, neighbours who evidently also love eating the croissants.
1965 Avenue du Mont-Royal Est
Montréal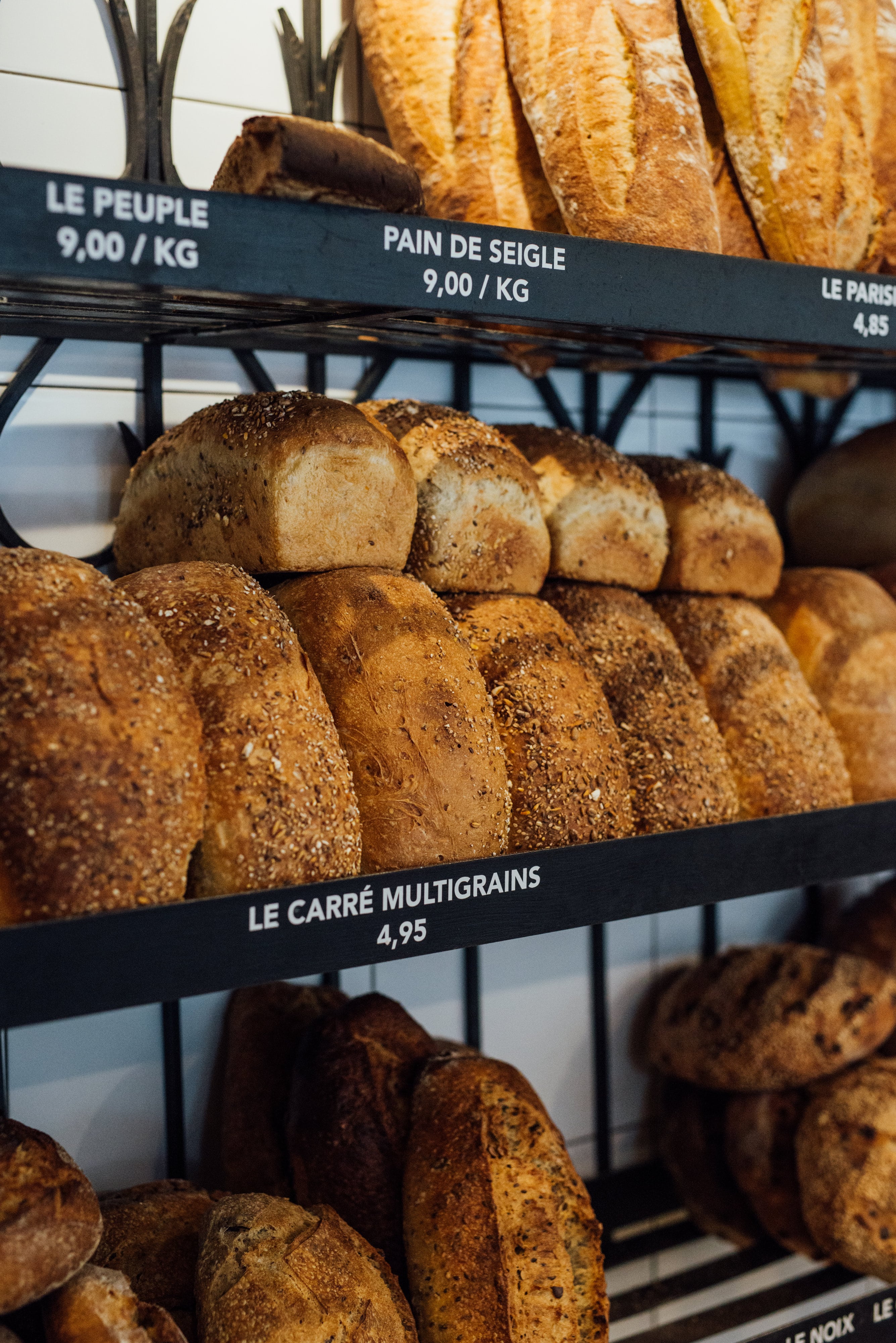 This is a bakery between two life-long friends with impressive talents and great passion for sailing. The first version opened in 2009 at the foot of Mont-Saint-Hilaire. Then, in 2012, the Villeray neighbourhood location came into operation and it has been warmly received.  Everything here is well-made and this includes the wonderful buttery croissant. Le Pain dans les Voiles is the « combination of an entire team's know-how who want to create the best »  and in this welcoming space, there really are some of the best croissants in Montreal.
357 Rue de Castelnau Est
Montréal
La Petite Boulangerie
La Petite Boulangerie is a friendly and warm place on rue Fleury. They have been baking delicious baked goods and pastries for 2 decades. These are the great craftsmen of puff pastry which is worked into a fantastic croissant. The bakers love what they are doing and the puff pastry is delicious, resulting in an indisputable great croissant. Bon appétit.
1412 Rue Fleury Est
Montréal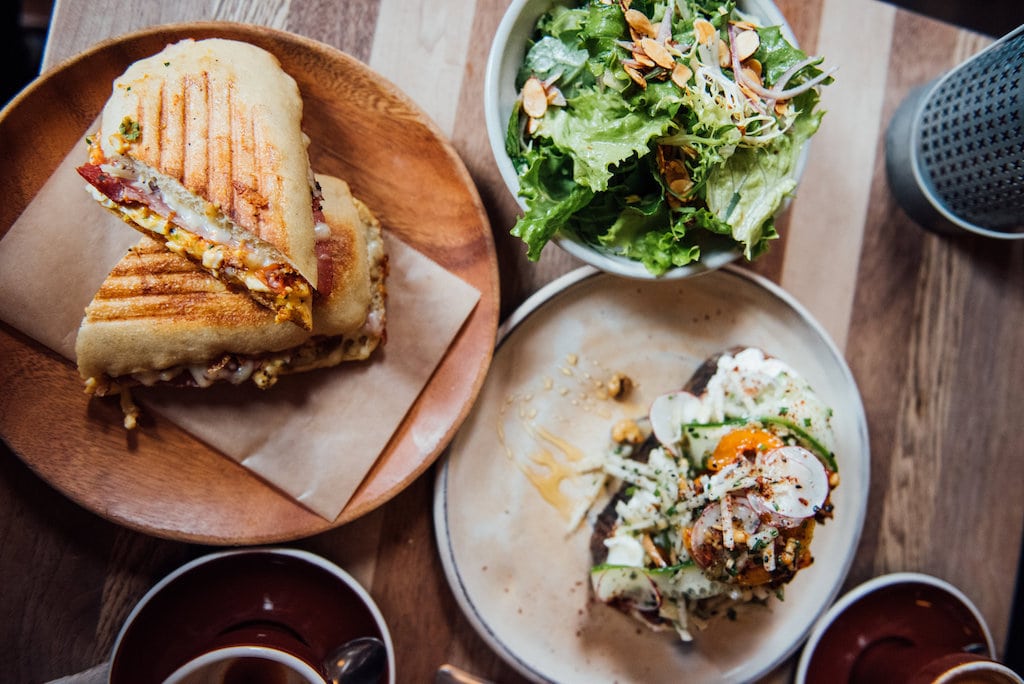 When Olive et Gourmando opened in Vieux Montréal, Jean-Philippe Tastet commented « Finally, an extraordinary little bakery below my office, right on the corner! » And he was right. Olive & Gourmando was a pioneer, opening in 1997, when bakeries were not at all as glorified as they are today.  It is now a classic spot for brunch, lunch or take away.  We love their croissants so much – we think maybe just a little too much? Given the touristy location, the prices seem a bit expensive to us Montrealers but the quality is unquestionably high.
351 Rue Saint-Paul Ouest
Montréal
La Croissanterie Figaro
La Croissanterie Le Figaro is reminiscent of the small French cafés we all seem to love. Open every day from 7am to 1am, the dated decor is quaint and the waitresses are always delightful. Does this add to the quality? Not really, but it is part of the charm. The menu is certainly café français and drinking a coffee with your succulent croissant in these surroundings certainly contributes to the feeling that you are elsewhere rather than Montreal. The terrace is beautiful and to be enjoyed during the summer months.
5200 Rue Hutchison
Montreal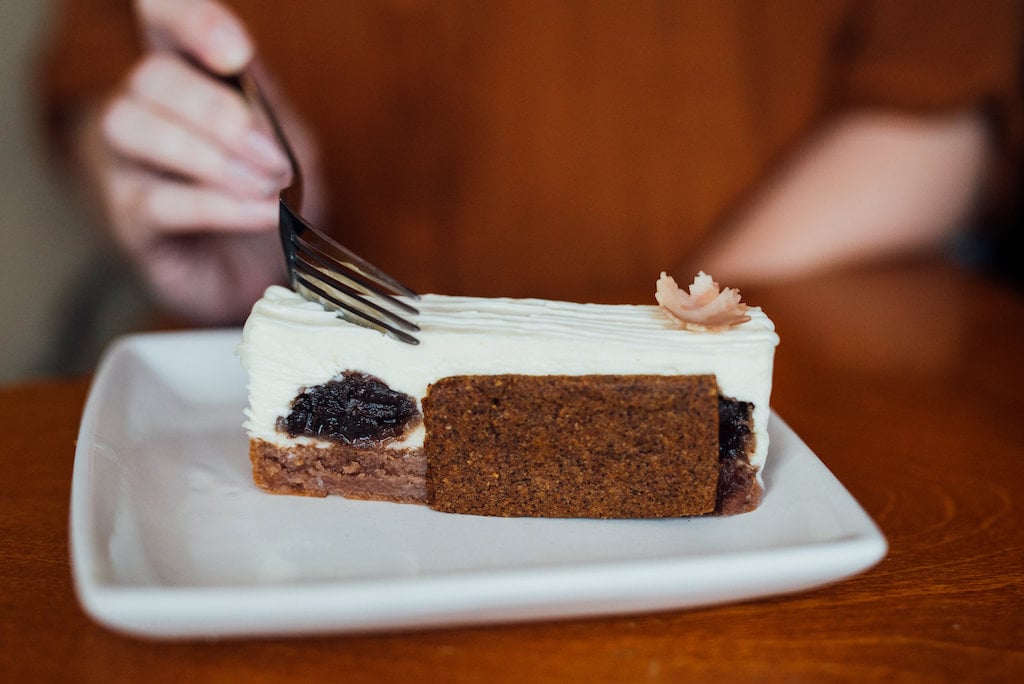 Fous Desserts was born out of the passion of the artisan chocolatier Franck Dury-Pavet. Everything pleasurable about chocolate including tasting is celebrated here. Come and savour all kinds of chocolate and pastry delights.   The quality is excellent and the kindness of the staff is much appreciated. The croissants at Fous Desserts are made using natural and organic ingredients and truly one of the best in Montreal. Well worth trying.
809 Avenue Laurier Est
Montréal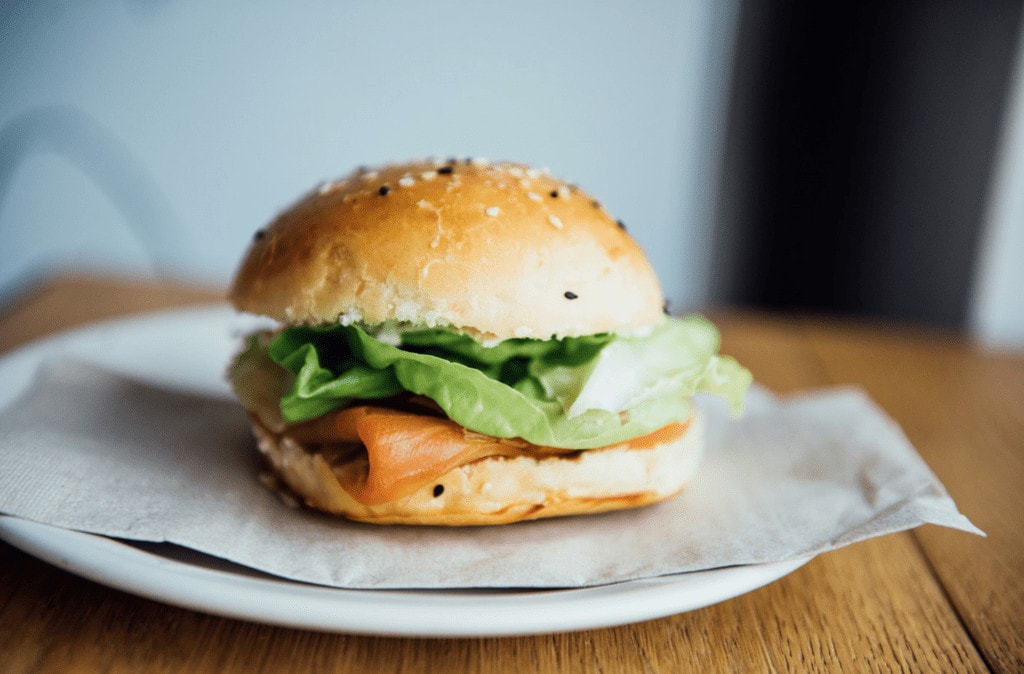 Automne Boulangerie is a newer entrant to the Rosemont-La-Prairie neighbourhood, having opened in late 2016. The space is very attractive, inspired by a simple, slightly rustic Scandanavian decor and dropping in to this small bakery for one of their baked goods and pastries will not leave you disappointed. They work with local farmers to source the best ingredients, and the breads are a cross-over from French to some healthy California selections. Their pies are light and based on seasonal availability and the sandwiches lean towards the Scandanavian varieties but there are also weekly specialties to choose from. And yes, the croissants are pretty darn good.
6500 Avenue Christophe-Colomb
Montreal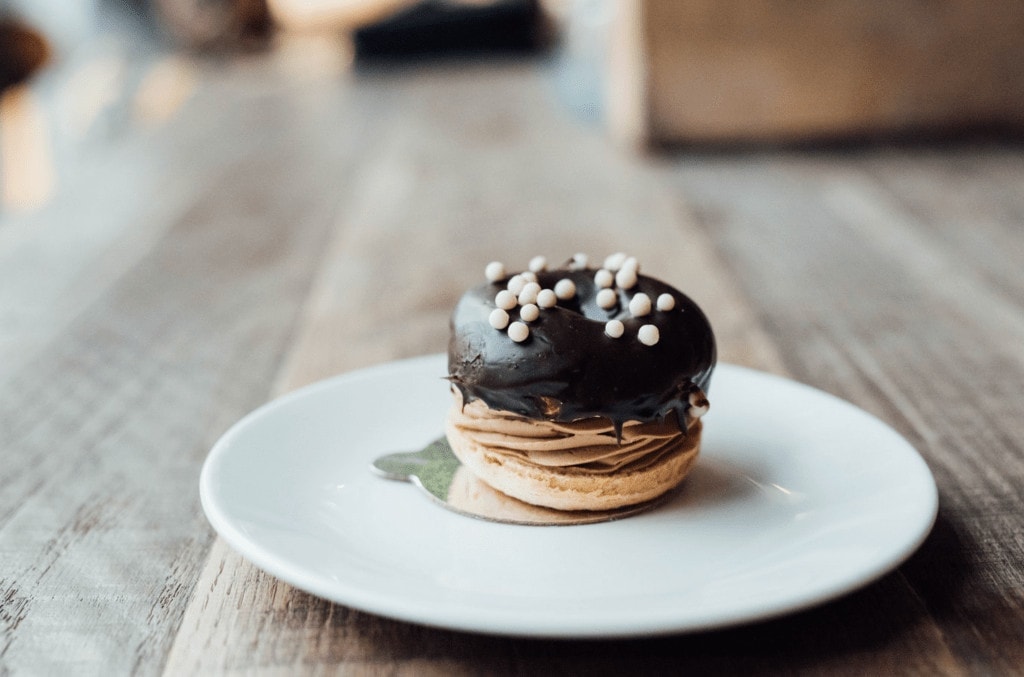 La Bête à pain Griffintown is one of our favorites in the city. The establishment, owned by talented chef Marc-André Royal, is a café, organic bakery, mini restaurant and mini caterer all in one. The room is bright and when you enter here, you feel like you're in a real baker's shop. In addition to enjoying one of the best breakfasts in Montreal, you will find exceptional croissants, pastries and breads! The house also offers a small take-out counter (soups, cold cuts, cheeses and a few homemade dishes) convenient for the residents of the neighborhood.
195 Rue Young
Montréal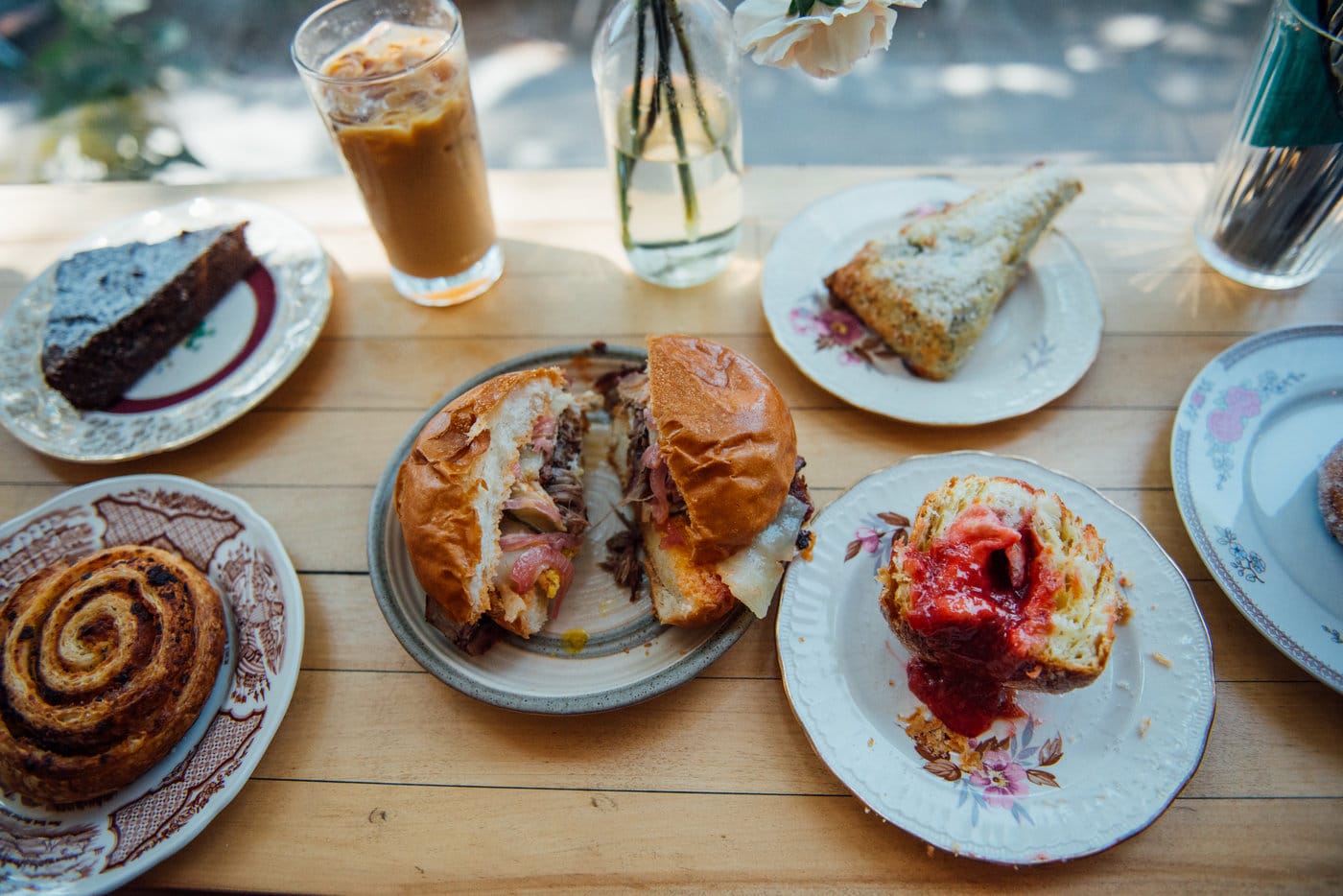 Helico is a pastry shop. But not just any café! You come here to have a good coffee, but also to savour the excellent pastries (all homemade) that are put forward here. Helico offers exceptional artisanal delights: croissants, chocolate chip cookies, one of the best brownies in Montreal, a kouign-amann, brioches, and much more. Everything is homemade and made fresh in the morning. The result is decadent: everything, absolutely everything here tastes of happiness.
2009 Avenue de la Salle
Montréal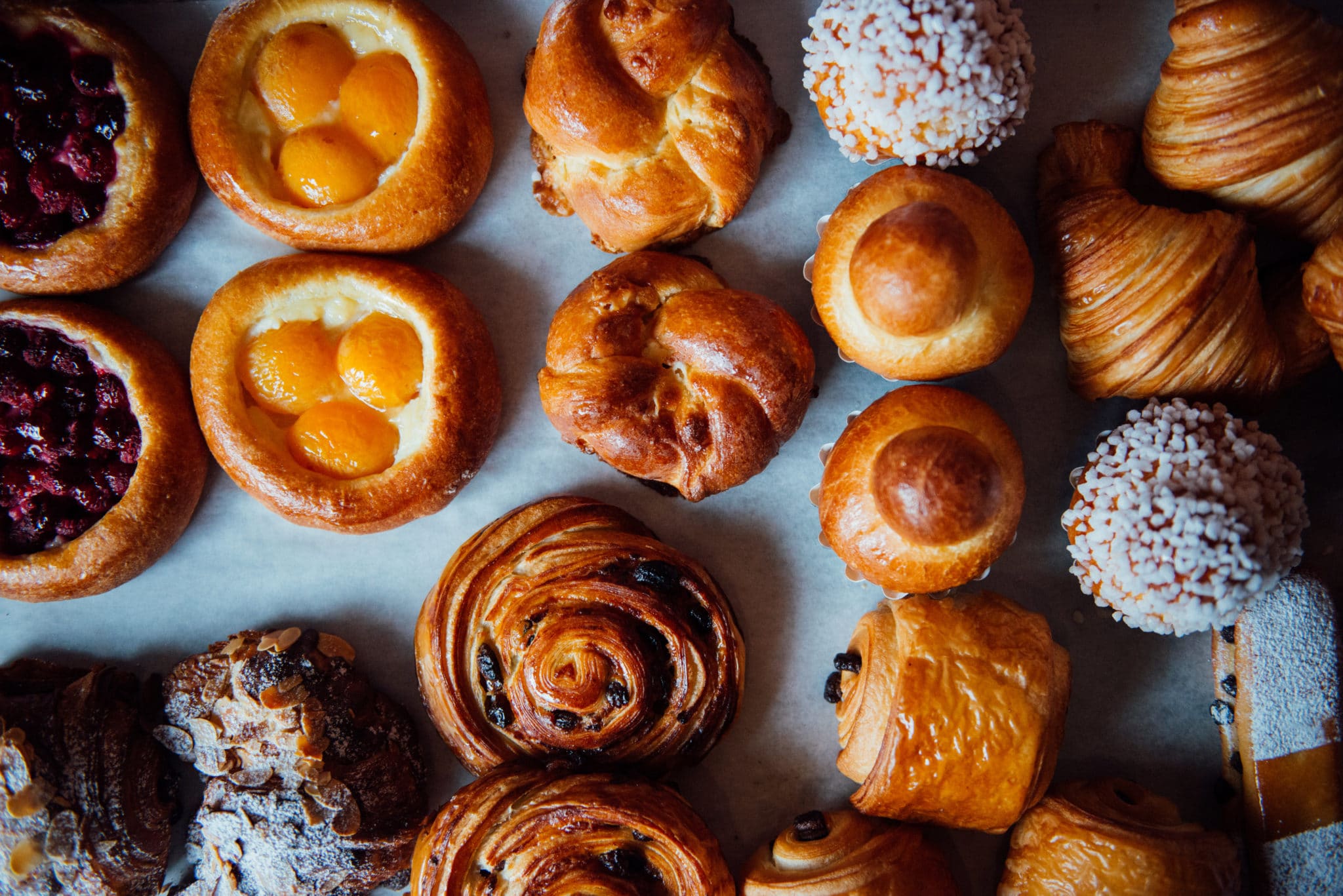 Brioche à Tête
La Brioche à Tête is a charming little bakery located on Fairmount Street in Mile End. In addition to savoring delicious artisanal buns with original flavors, you will taste one of the best croissants in town. The staff is very friendly.
107 Avenue Fairmount Ouest
Montréal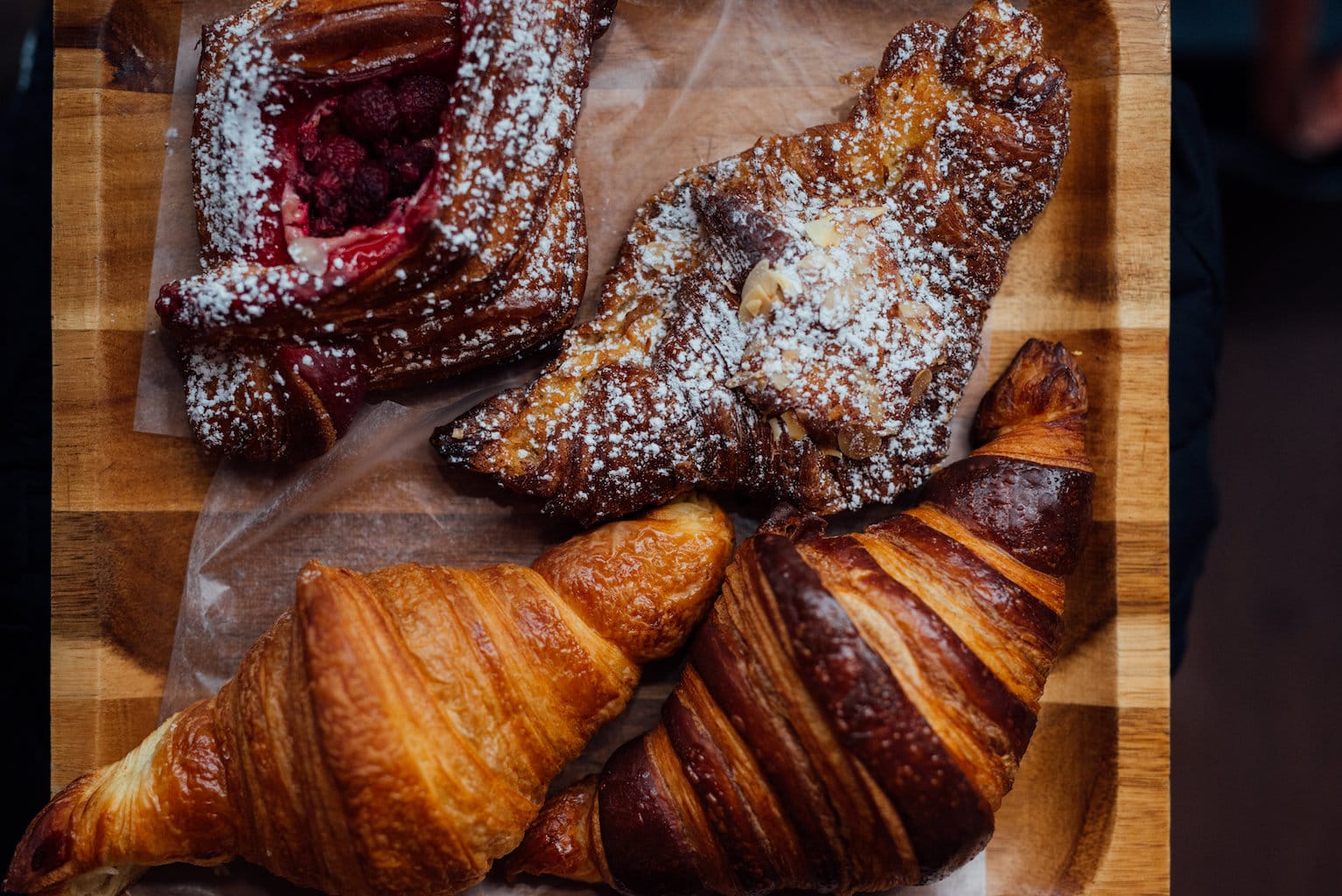 If you're looking for the best croissants in town, it seems logical to stop at a café called Croissant Croissant. And indeed, here the name is not misleading at all, since this charming café, located on Mount Royal Avenue East, makes croissants its specialty. This flaky pastry has rarely tasted so good!
2270 Avenue du Mont-Royal Est
Montréal
Croissant Monkland
A small bakery in the Notre-Dame-de-Grâce district, this house is known for its pastries. Despite the move from Monkland to Sherbrooke Street, the address has kept its name and its croissants that keep the customers who are lucky enough to stop by. A good address in a corner of the city that is not overflowing with good bakeries.
6050 Rue Sherbrooke Ouest
Montréal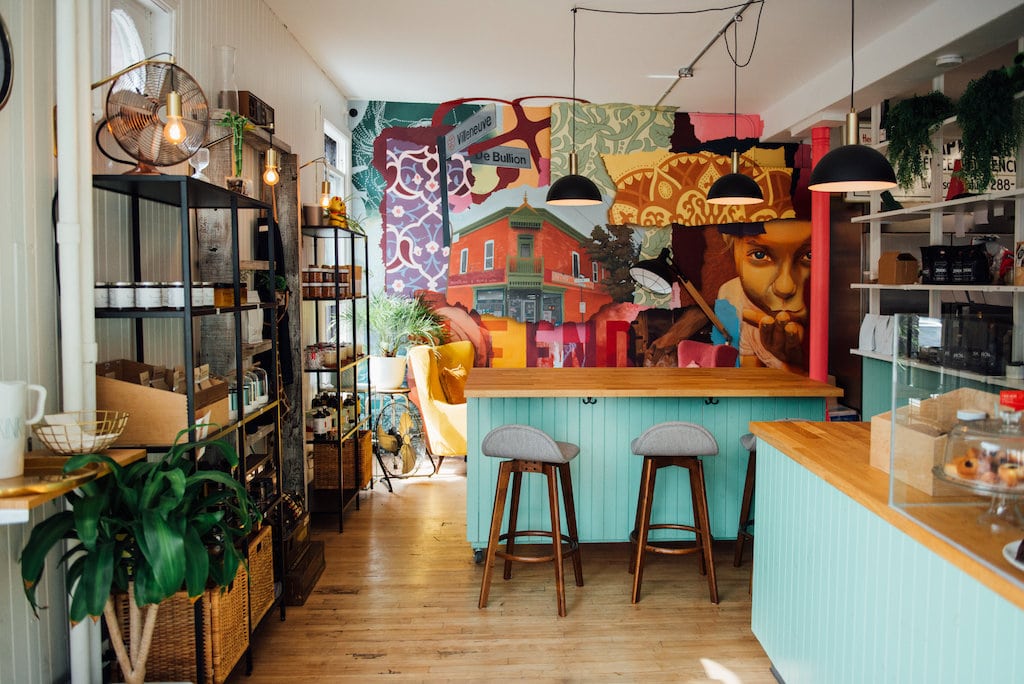 Le Saint Louis Café
This Saint-Louis is a haven of peace for Mile End residents. We stop here to nibble on a delicious pastry and/or to allow ourselves a coffee break at any time of the day. The house attracts the eye with its pretty and colorful decor, seduces with its delicious pastries and its very good coffee and invites you to come back regularly to take a break at this gourmet stop at the corner of Villeneuve and De Bullion streets.
4800 Rue de Bullion
Montréal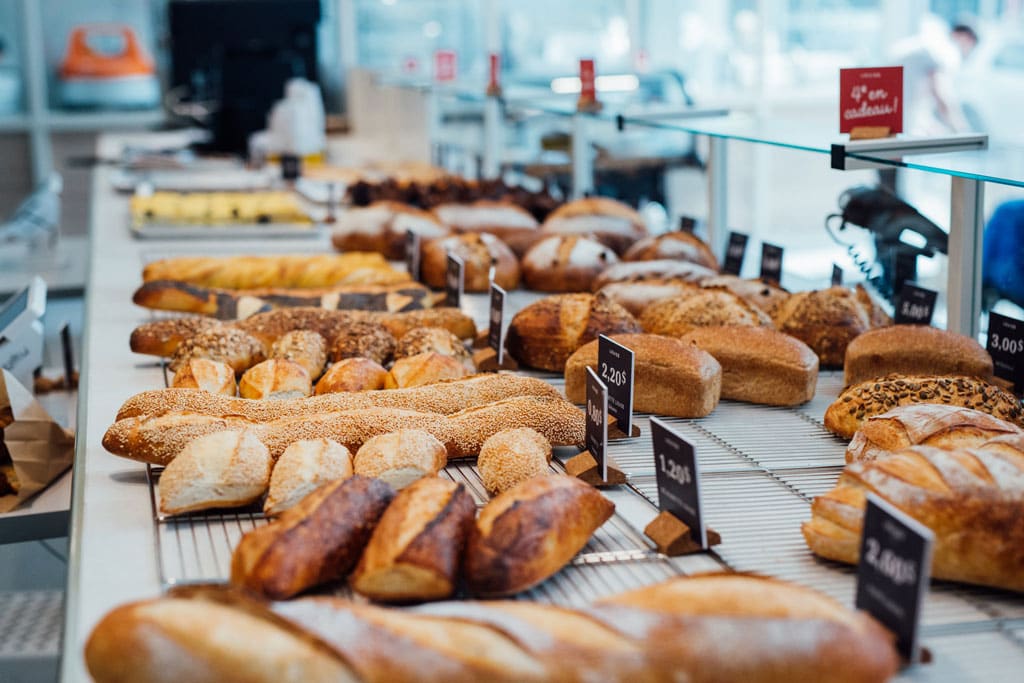 Boulangerie Louise, on Saint-Laurent Boulevard, prepares excellent fresh breads and pastries for its customers all day long. Boulangerie Louise warmly welcomes its clientele in a spacious and bright decor designed by Perron Design.  She offers recipes based on French classics and adapted for Quebec customers, including truly delicious croissants.
6835 Boulevard Saint-Laurent
Montréal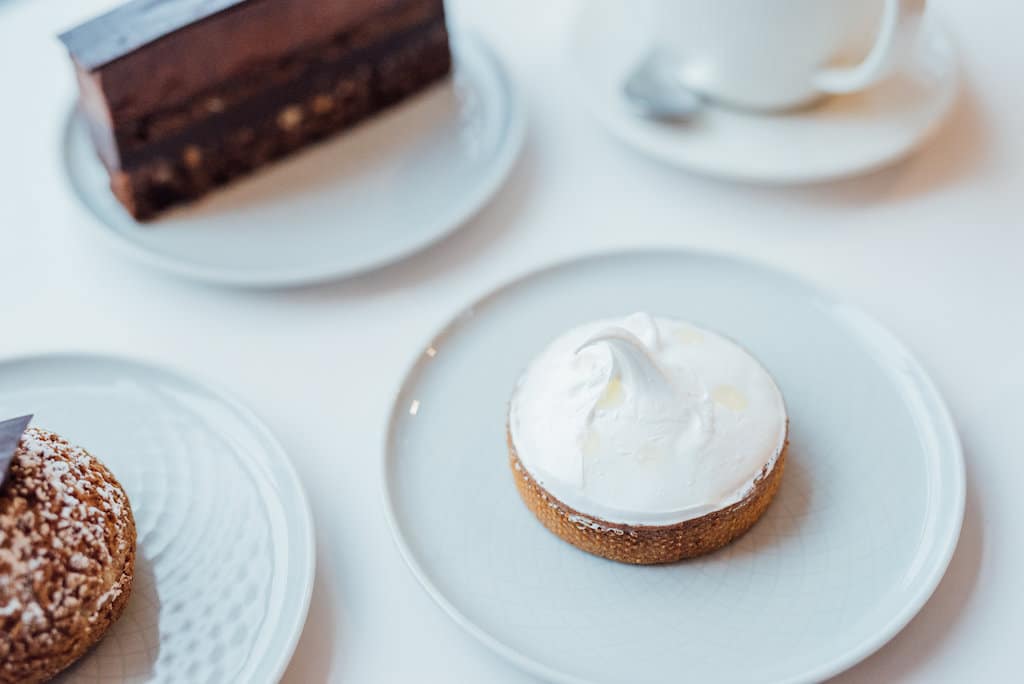 Pâtisserie Madeleine
Charmante, discrète et pleine de douceurs, la pâtisserie Madeleine à ouvert ses portes l'été passé. La boutique propose une belle sélection de délices bien beurrés, croissants, chocolatines et autres danoises (parmi les meilleures viennoiseries de Montréal et les meilleures pâtisseries !) Au fil des saisons, on déguste des nouveautés fruitées, chocolatées, épicées, etc. La pâtisserie rend fièrement honneur au petit gâteau traditionnel lorrain aux œufs : la madeleine, petit en-cas toujours disponible pour les grignotages dans la boutique.
2105 Rue Beaubien Est
Montréal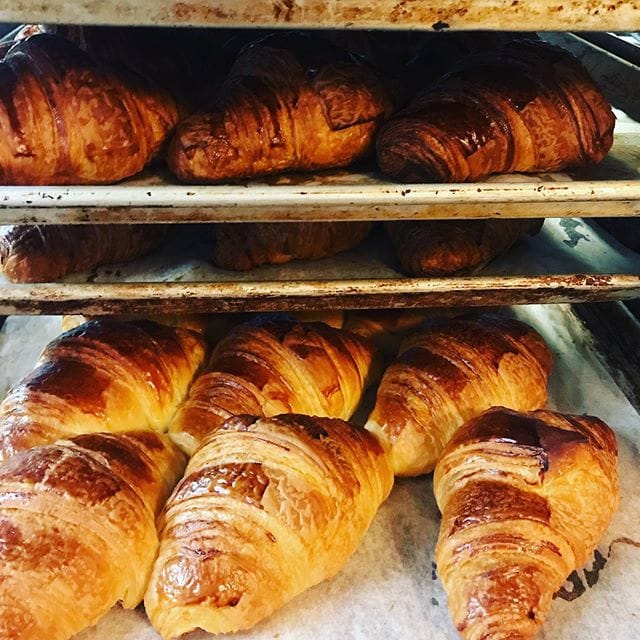 La Miche Dorée
La Miche Dorée on Bélanger Street in Villeray is a family-run artisan bakery. After 30 years of experience in the field, Alberto Argueta decided to open his own bakery. It's a real family story. Their main mission: to make fresh, quality and ecological artisanal products. The health of their customers is important to them and we can confirm that their croissants (and other pastries) are a real delight!
937 Rue Bélanger
Montréal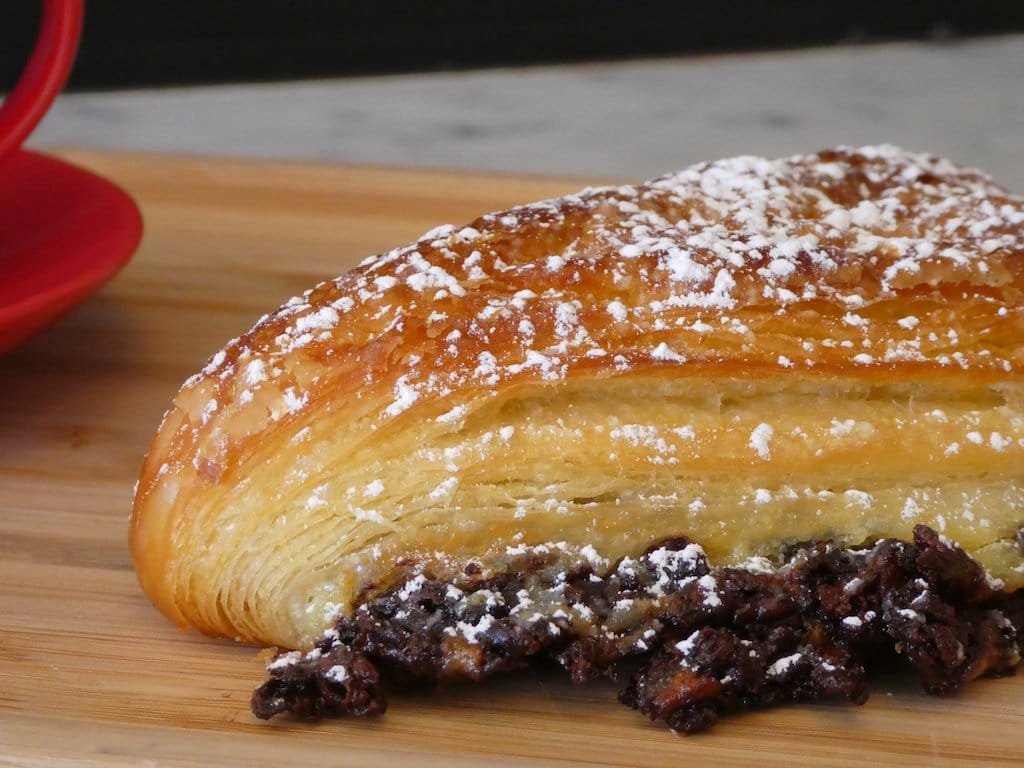 Les 3 Patapoufs
Les 3 Patapoufs on Ontario Street in Hochelaga is a neighborhood bakery that brings back the simple things. In a neat and elegant decor, you can enjoy good pastries and pastries including delicious croissants that come out of the oven every morning at 6:30 am! There is a lot of choice, but the quality is there!
3227 Rue Ontario Est
Montréal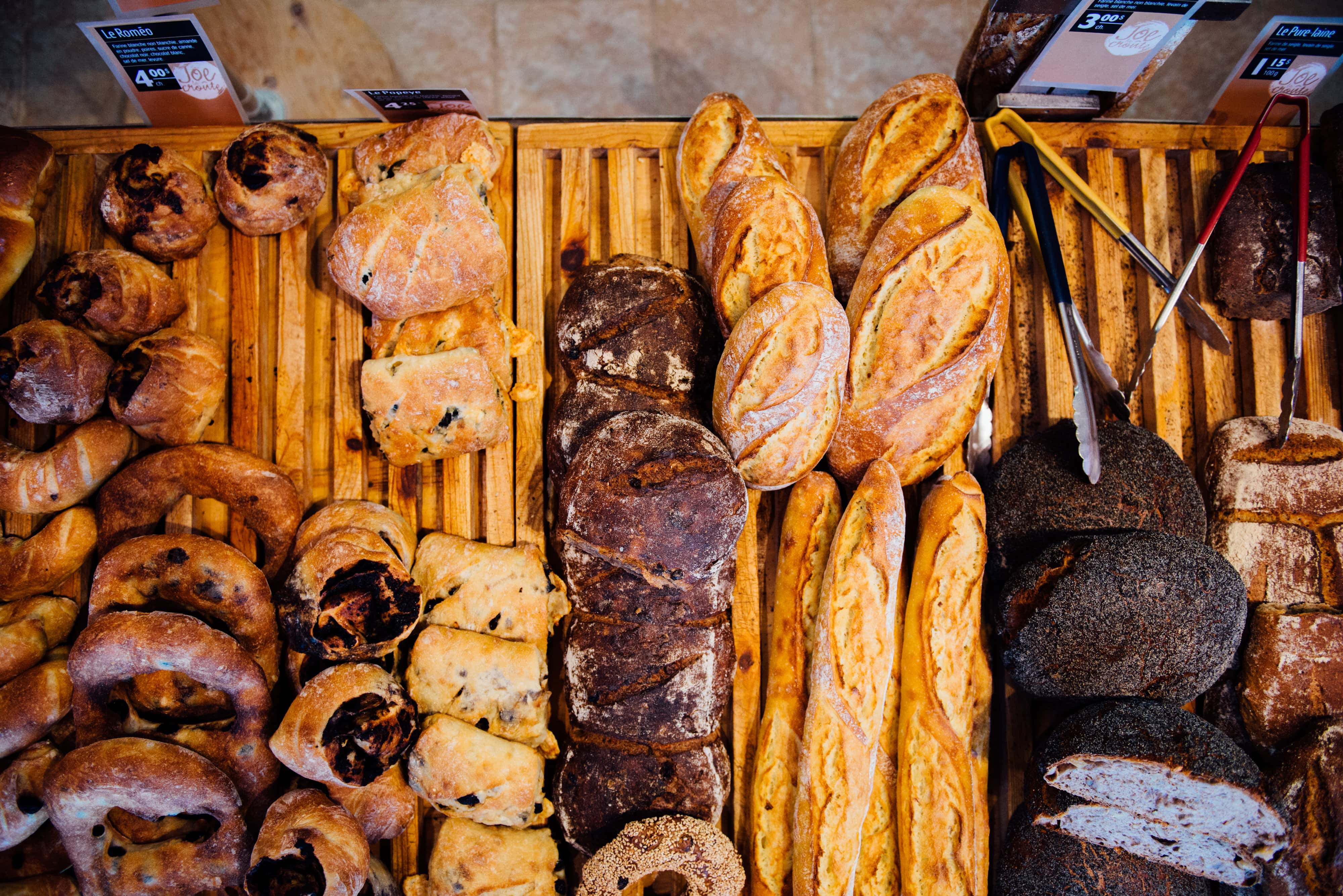 Joe La Croûte
Joe la Croûte is a great bakery – one of the best in town! – and is located in the Jean-Talon Market. Owner and baker Daniel Jobin creates surprising and delicious flavours of bread, the variety of which changes daily. Everything here is very fresh, of high quality, and the majority of the ingredients are organic. Making one of the best croissants in Montreal, the baker also creates delicious pastries with original flavours. We love the originality of the products offered at Joe La Croûte.
7024 Avenue Casgrain
Montréal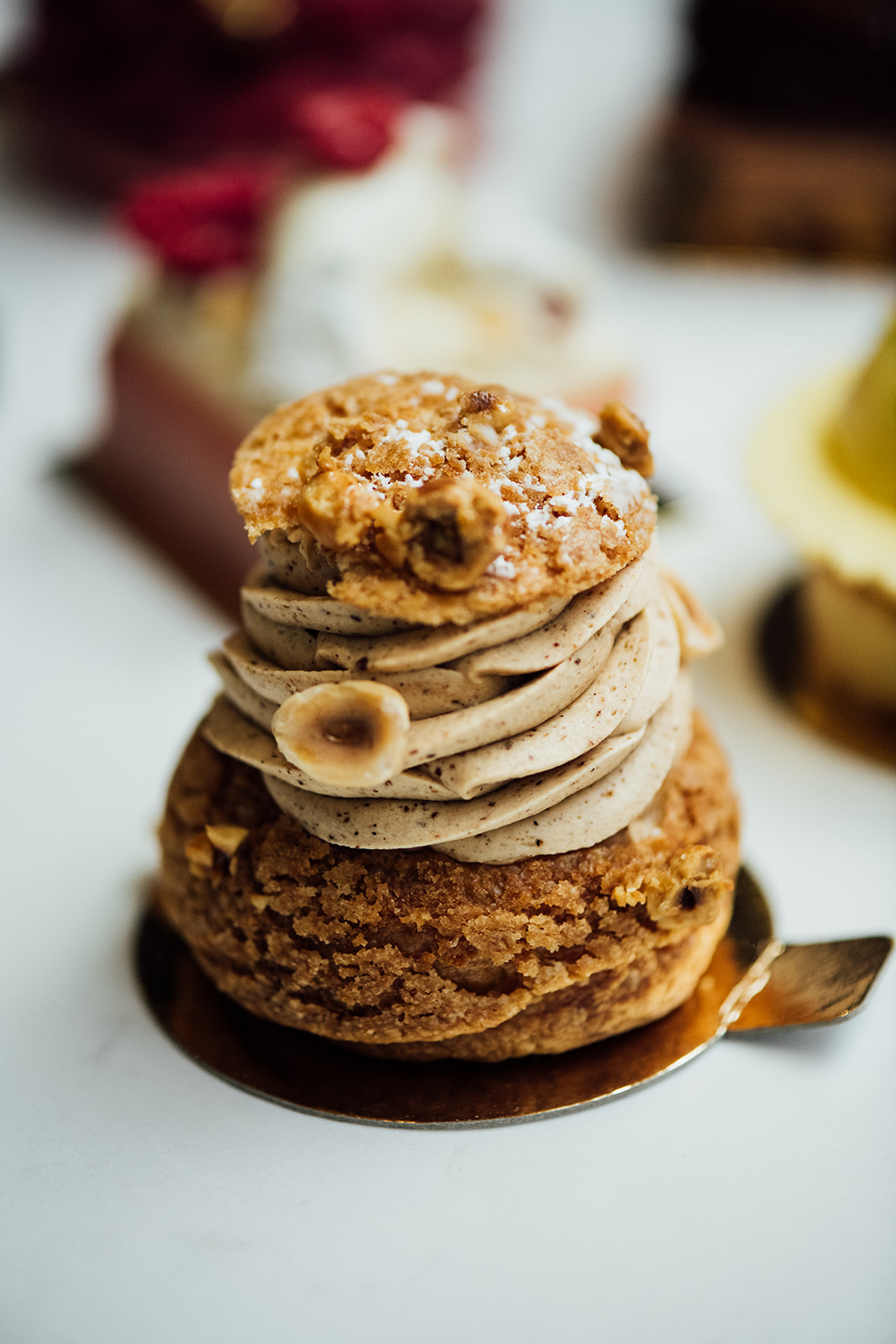 Chez Potier
Pastry chef Olivier Potier's shop where he crafts his sweet masterpieces is now located in Old Montreal on Wellington Street. His exquisite desserts reveal incredibly balanced textures and flavours. The address also make delicious croissants.
630 Rue Wellington
Montréal
4524 Boulevard Saint-Laurent Montréal H2T 1R4
1464 Avenue Van Horne Montréal H2V 1L2
316 Avenue du Mont-Royal Est Montréal H2T 1P7
1965 Avenue du Mont-Royal Est Montréal H2H 1J5
357 Rue de Castelnau Est Montréal H2R 2C3
1412 Rue Fleury Est Montréal H2C 1R8
351 Rue Saint-Paul Ouest Montréal H2Y 2A7
5200 Rue Hutchison Montreal H2V 4B3
809 Avenue Laurier Est Montréal H2J 1G2
6500 Avenue Christophe-Colomb Montreal H2S 2G8
195 Rue Young Montréal H3C 2E9
2009 Avenue de la Salle Montréal H1V 2K6
107 Avenue Fairmount Ouest Montréal H2T 2M4
2270 Avenue du Mont-Royal Est Montréal H2H 1K6
6050 Rue Sherbrooke Ouest Montréal H4A 1Y1
4800 Rue de Bullion Montréal H2T 1Y8
6835 Boulevard Saint-Laurent Montréal H2S 3C8
2105 Rue Beaubien Est Montréal H2G 1M5
937 Rue Bélanger Montréal H2S 1G9
3227 Rue Ontario Est Montréal H1W 1P3
7024 Avenue Casgrain Montréal H2S 3A2
630 Rue Wellington Montréal H3C 0X9