PALMA*: A chic and lively oasis in Griffintown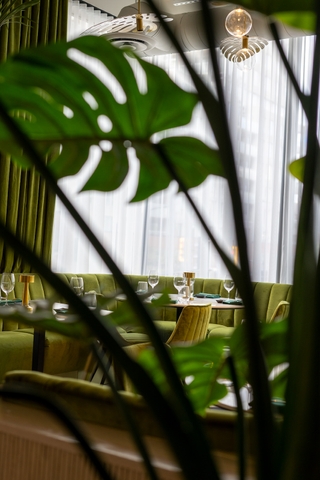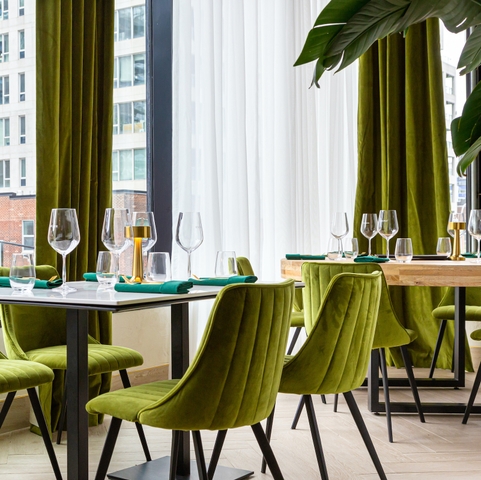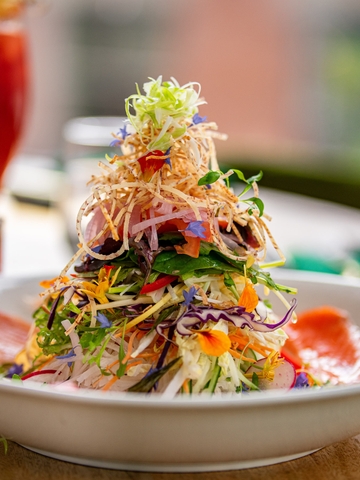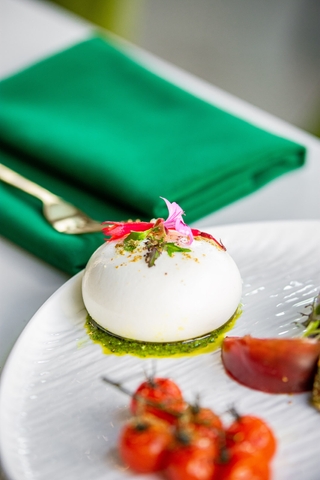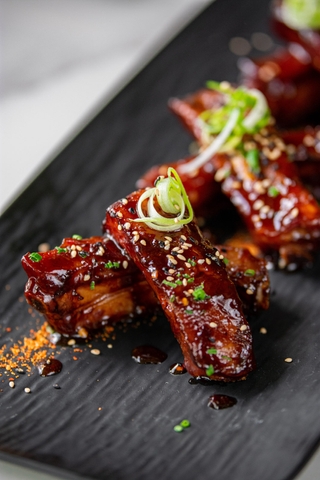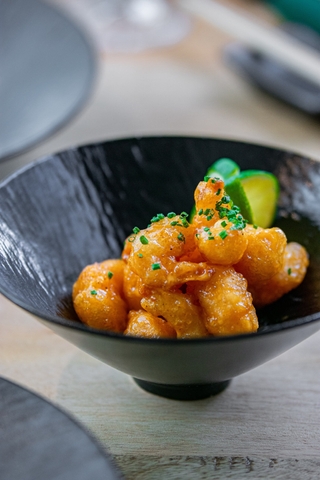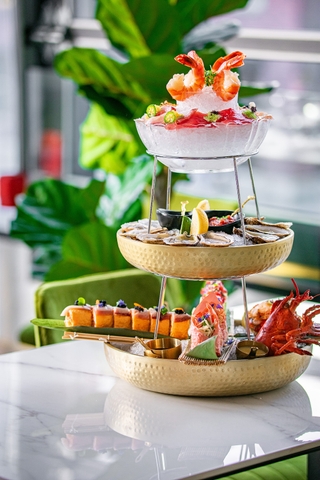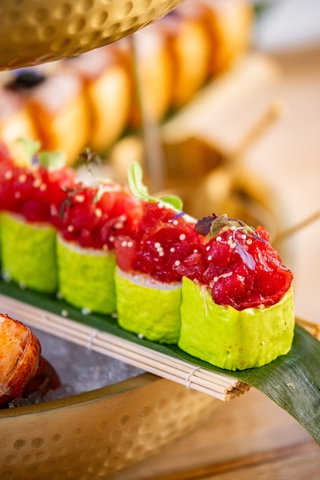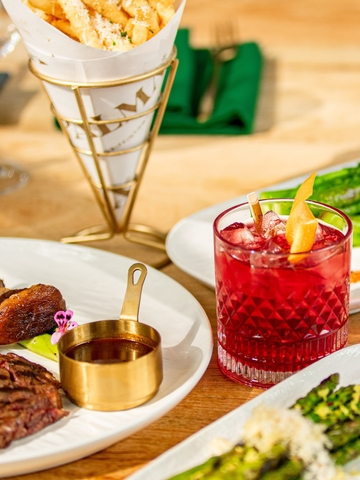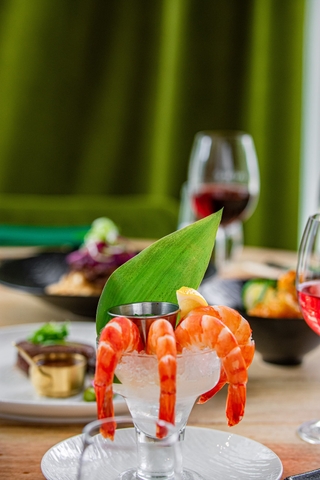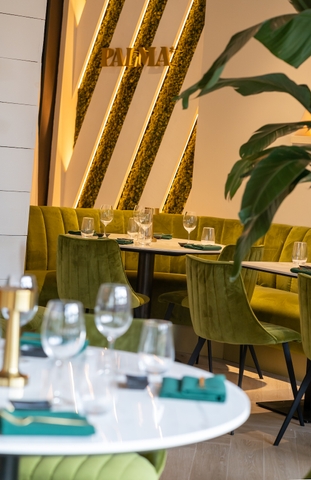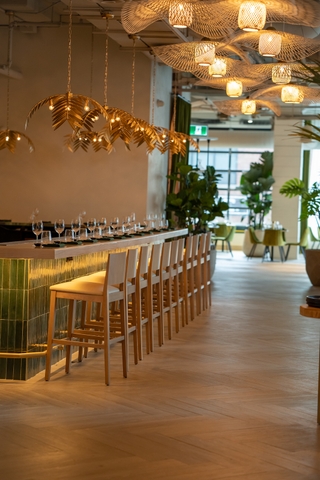 PALMA

Monday: Closed
Tuesday: Closed
Wednesday: 5:00 PM – 12:00 AM
Thursday: 5:00 PM – 1:00 AM
Friday: 5:00 PM – 2:00 AM
Saturday: 5:00 PM – 2:00 AM
Sunday: 5:00 PM – 12:00 AM


Chef(s) Chef Tan
Opened 2022

Accepts mastercard, visa, amex, cash, debit
200 Seats
Accepts groups
Has a private room
Open since October 2022, PALMA* is located on the second floor of the Alt Hotel Montreal, in the heart of Griffintown. This chic oasis-like restaurant is the perfect place for a date or for a fun evening with friends.
Miami vibes
As soon as you step inside, you will feel transported to a warm place, far from Montreal. The refined decor reminds us of a luxurious hotel lobby in Miami: from its jungle of palm trees and plants, to its green velvet-covered banquettes, and the golden light fixtures. A few touches of light pink accentuate the scene. It's very chic!
While the atmosphere is intimate and relaxed at the beginning of the evening, expect a more festive atmosphere after the meal, with DJs spinning and bottle service.
New American and Asian influenced cuisine
Chef Tan describes his cuisine as "tasty new American with Asian influences"; an undeniably successful fusion.
His carefully curated menu features meat and seafood, with some vegetarian, vegan and gluten-free options. You can enjoy an array of crudos, lobster tempura, udon noodles (including a very nice vegan and gluten-free option with black truffle and mushrooms), beautiful cuts of meat (the centerpiece is a 50oz wagyu tomahawk at $750!), or hosomaki covered in a 24k gold leaf. Obviously, you don't come to PALMA* to save money, but the quality is there.
For a memorable experience, PALMA* also offers the Grand Bleu seafood tower for $275, with a dozen oysters, two lobster tails, plus a selection of crudos and rolls.
We recommend the signature rolls, including the Rock & Roll with spicy salmon and shrimp tempura, or the Singapore salad, a beautiful gluten-free and vegan option (unless you take the option with sashimi) that has no less than 22 ingredients!
To get a taste of everything, we suggest you take several dishes to share.
A well-stocked bar
At the bar, you'll find everything you need for a festive evening. The wine list offers a variety of references, both in terms of price (from $57 to over $1000!) and style (natural and conventional). The bottle service is also well stocked, with several options of champagnes (including magnums), vodka, gin, rum, tequila and more to accompany your celebrations. The house cocktail menu is rather short, but well done.
Simply put, if you want to get away from it all and feel like you're on vacation for a night, stop by PALMA*!
Written by Marie-Lou Pillin
Photography by PALMA*