The staple restaurants of Notre-Dame Street West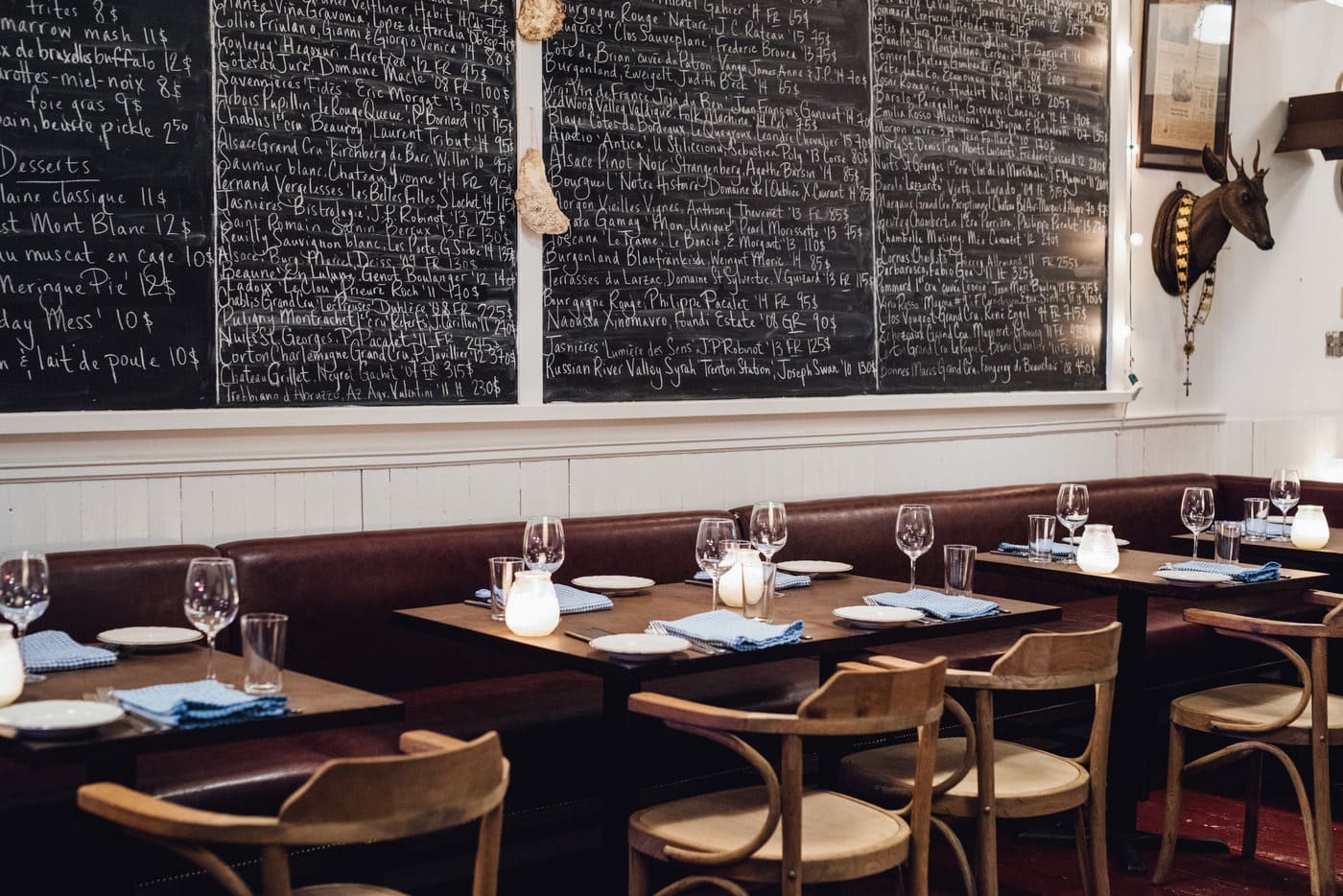 Notre-Dame Street was built in 1672—30 years after the founding of Montreal. The Notre-Dame Basilica was built in 1824 in only 35 months. Other historic heritage buildings are located on Notre-Dame: the City Hall, built in 1872, the Wilson-Chambers Building, and the Château Ramezay Museum. You can also eat at the Parc des Meubliers, the Belvédère du Chemin-Qui-Marche, the Promenade Bellerive and the Parc de la Capture-d'Ethan-Allen.
With its impressive built heritage, the history of Notre-Dame Street is particularly rich and abundant. Further, the gastronomic discoveries to be had along this street are truly impressive. In fact, from the Japanese bistro, to Joe Beef and Vin Papillon, to Mexican or French cuisine, there is definitely something for everyone's taste on this gourmet street.
Having a hard time deciding where to go among all that Notre-Dame Street has to offer? This is a testament to its diversity and its unique pace of life! Dining on Notre-Dame is bound to be a great experience; plus, you can even end your evening with a stroll along the Lachine Canal.
But first, here's an overview of the restaurants that line this 35 kilometre-long artery. Commonly known as "La Dame", the street runs through several of the city's neighbourhoods. From Griffintown to Little Burgundy, via Saint-Henri, Notre-Dame Street is a great place to discover some of the best Montreal has to offer.
Happy discoveries!
Check out our list of institutions, staples and favourites in the Canal districts.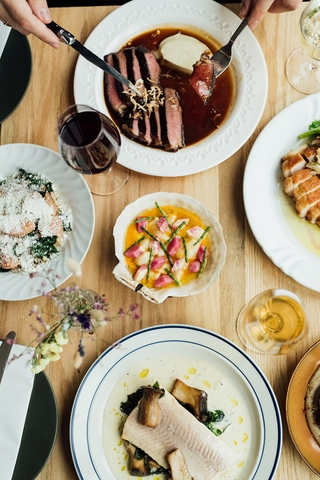 Bonheur d'occasion occupies a bright space at the corner of Notre-Dame West and du Couvent streets in Saint-Henri. The dishes offered are fresh, refined, gourmet, and the prices are very honest. A real research is made to find the best of local ingredients, and this, at affordable prices. Open morning, noon and night, we strongly recommend you to try Bonheur d'Occasion.
4001 Rue Notre-Dame Ouest
Montréal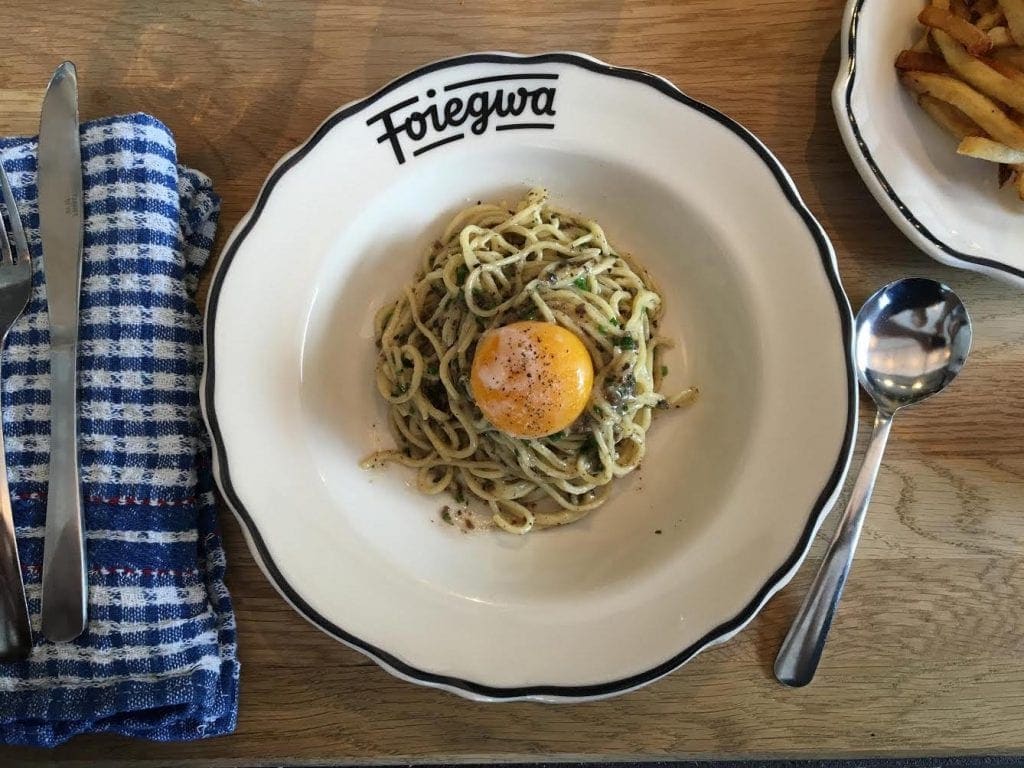 Foiegwa's space in St. Henri was once occupied by a branch of La Belle Province. The restaurant—which opened in the summer of 2016—has since built a great reputation. The menu is inspired by the food of French breweries, and enhanced with refined American touches. Whether it's brunch or dinner, the dishes on the menu are gourmet and fresh. Drink-wise, they have a nice selection of wines and cocktails (with original and entertaining names) to accompany your meal.
3001 Rue Notre-Dame Ouest
Montréal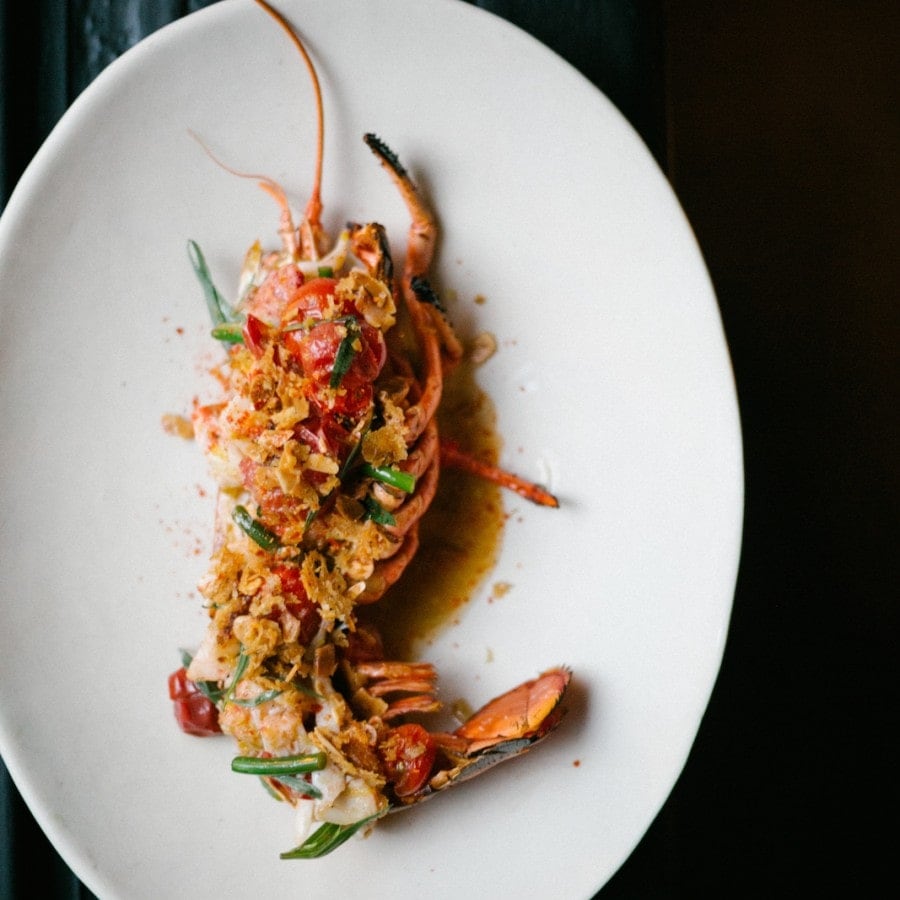 Behind Foxy are Dyan Solomon and Éric Girard, both owners of the very popular Olive & Gourmando café in Old Montreal. The preferred cooking method at Foxy? The wood-fired one. Consequently, a warm autumnal atmosphere reigns in the establishment. This way of cooking is used by great chefs from all over the world, and at Foxy, yields unique dishes with Middle Eastern flavours. This Griffintown address—in addition to its dining room—offers a take-out service, so that you can savour them in the comfort of your home.
1638 Rue Notre-Dame Ouest
Montréal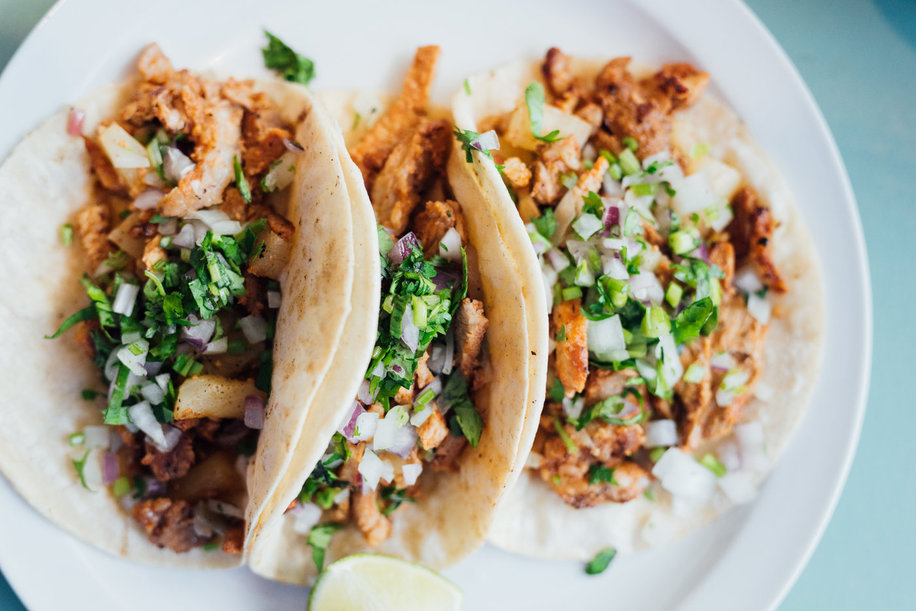 Tacos Frida
Tacos Frida on Notre-Dame street in Saint-Henri offers a diversified and gourmet menu! Several choices of delicious tacos are offered, as well as appetizers and several drinks. This taco joint is ideal to eat-in, take home, or to savour on the go!
4350 Rue Notre-Dame Ouest
Montréal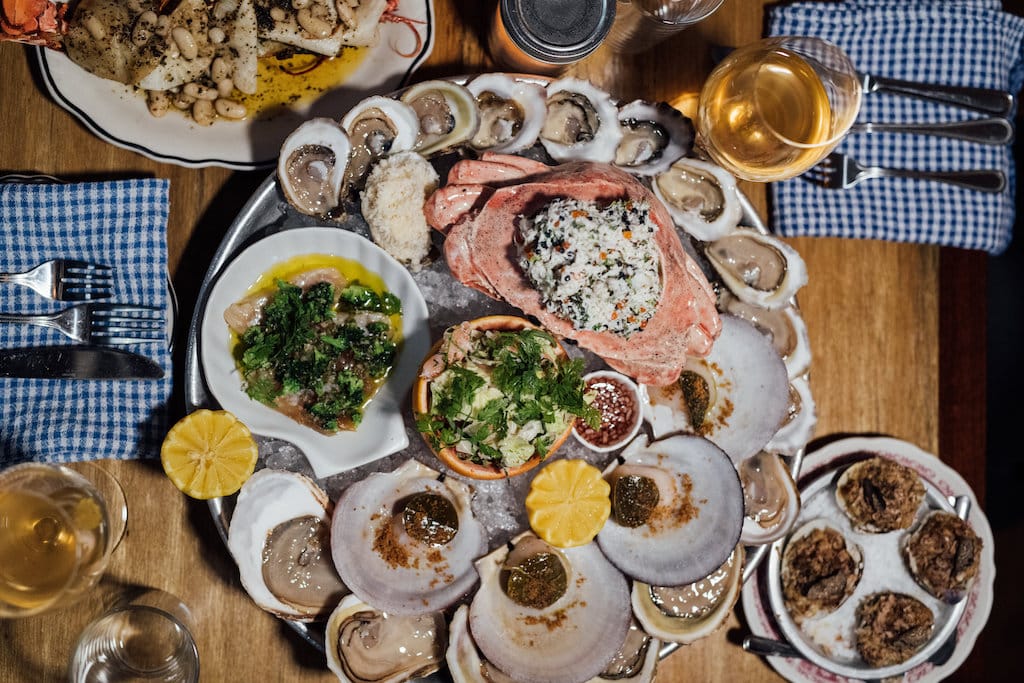 This is a great place for seafood lovers! Fresh and in season, these precious delicacies of the sea are served with simplicity and refinement. The wine list features producers from all over the world, as well as beers and ciders from Quebec. The lively dining room, the quality of the menu, and its location make the Liverpool House a staple restaurant in Montreal!
2501 Rue Notre-Dame Ouest
Montréal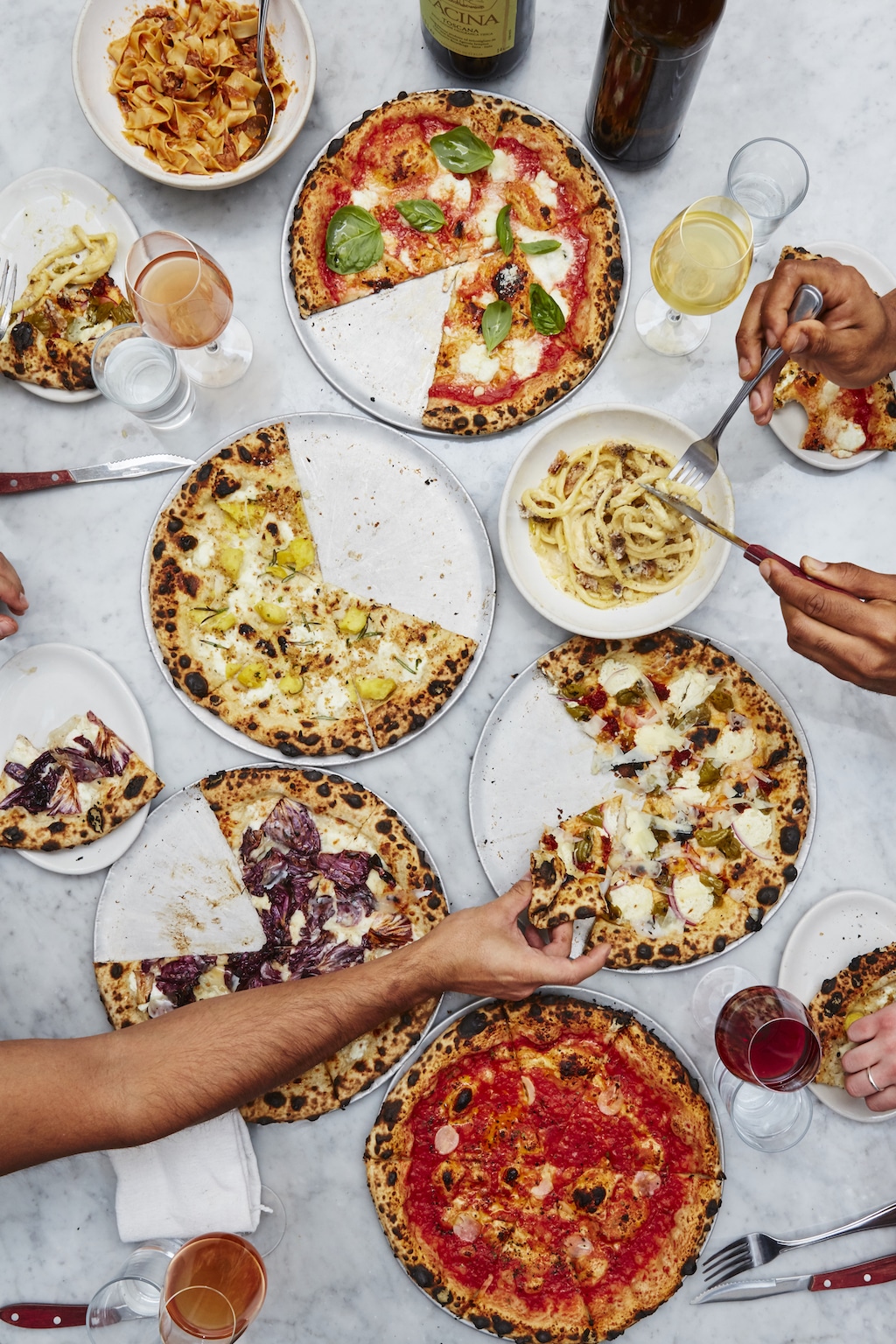 Located in Saint-Henri, Elena is known for its conviviality, its delicious pizzas, and its sought-after natural wines. All these elements are at the origin of Elena's success. To try it is to love it!
5090 Rue Notre-Dame Ouest
Montréal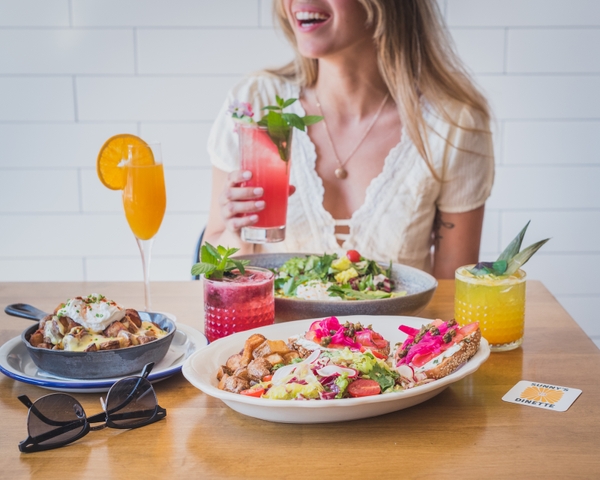 Le bon vivant's niche? "Luxury cuisine, without all the unnecessary artifice." The owners' philosophy is to offer a place that unites people, while making them feel at home. On the menu, they offer fresh salads, burgers, sandwiches, pasta, and other bistro-style dishes. This Little Burgundy address lives up to its name with simplicity and quality!
2705 Rue Notre-Dame Ouest
Montréal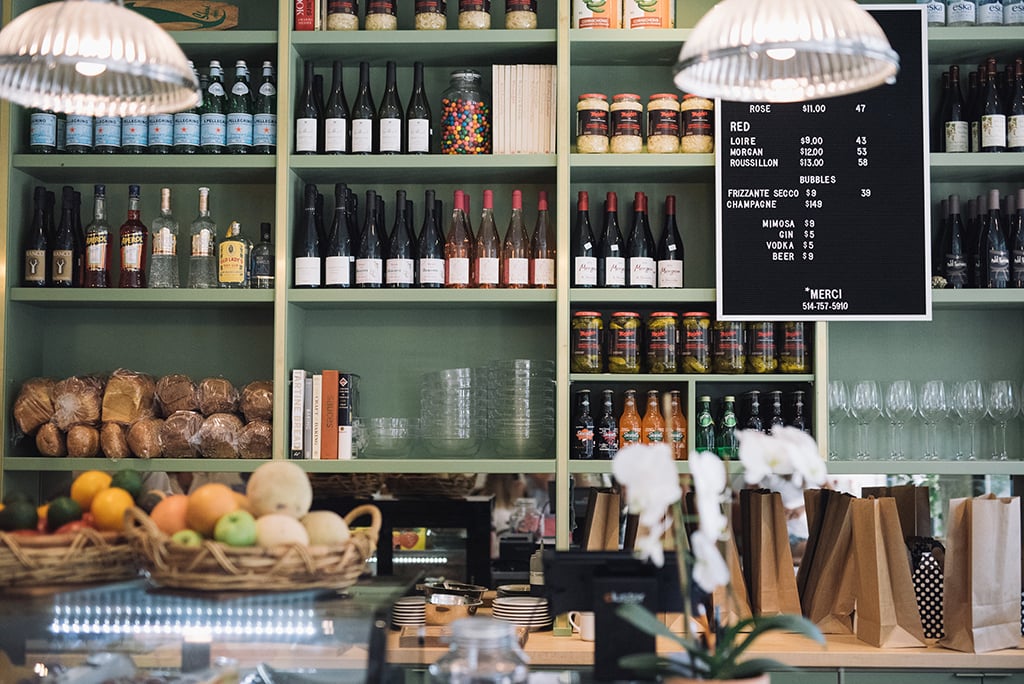 Arthurs Nosh Bar has been popular since it opened in 2016. The Jewish-inspired dishes on the menu are hearty and served in a warm and lively atmosphere. From brunch to take-out, this address in the Saint-Henri neighbourhood will delight the most gourmet, with its "reinvented classics", such as the crispy schnitzel or their delicious shakshouka.
4621 Rue Notre-Dame Ouest
Montréal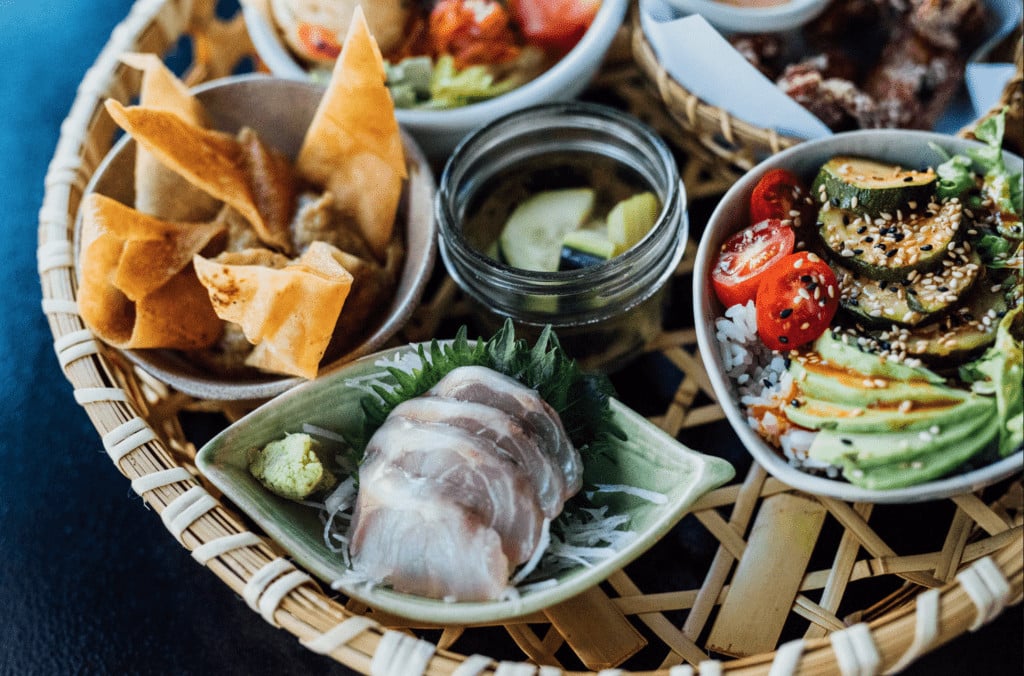 With a menu that changes according to the arrival of new products, Nozy impresses with the originality of its dishes, the quality of the products used, and the sophisticated presentation. In fact, a single glance at the menu is enough to make your mouth water! This Japanese bistro has everything to please, with its delicious dishes and its wide selection of sakes.
3568 Rue Notre-Dame Ouest
Montréal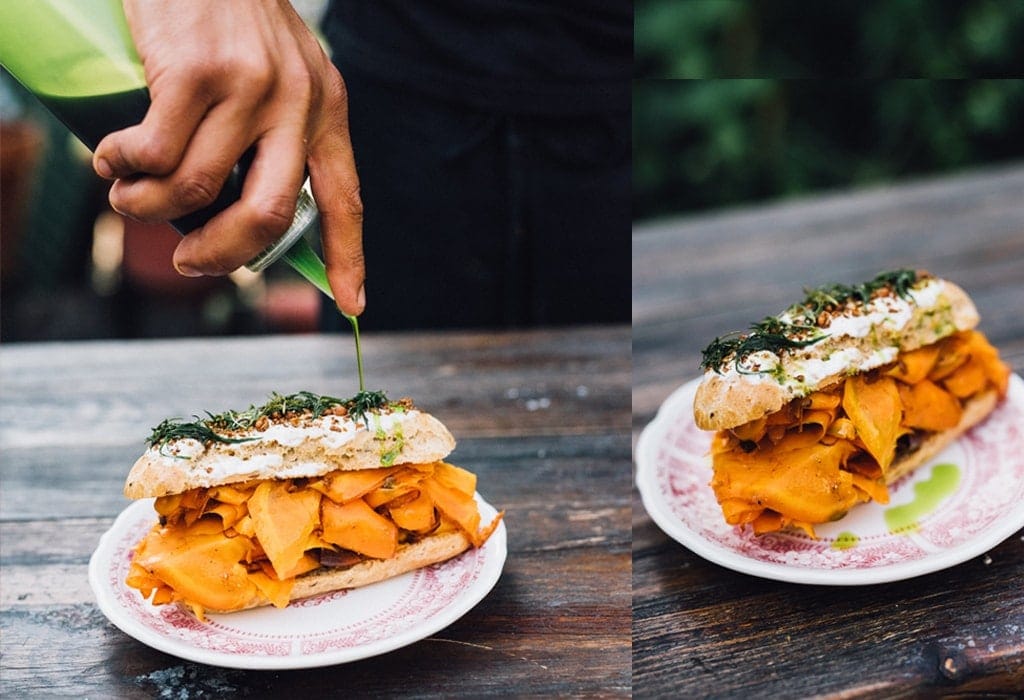 Tucked away in the same block as Joe Beef and Liverpool House, Vin Papillon has its own unique personality, which is to highlight the best of vegetables. Unsurprisingly, the menu is fresh and full of textures. The succulent dishes at Vin Papillon are perfect for sharing, and meat lovers will not be left out! While vegetables are often the stars of the plates served here, high quality meat and seafood are integrated into the menu as well.
2519 Rue Notre-Dame Ouest
Montréal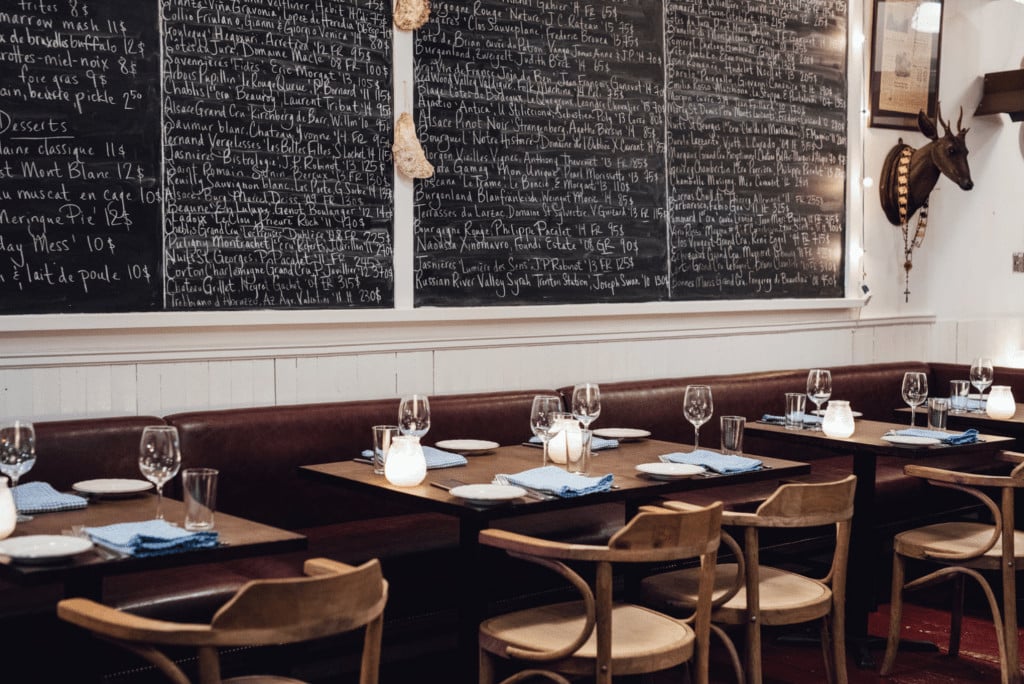 The least we can say is that the owners of Joe Beef do not lack inspiration! In fact, David McMillan and Frédéric Morin have since opened several other restaurants based on their experience with this first one. Joe Beef shines internationally and was notably appointed to the list of the world's best restaurants in 2015, according to the judges of the "World's 50 Best Restaurants." Its presence in Little Burgundy has become an integral part of the neighbourhood!
2491 Rue Notre-Dame Ouest
Montréal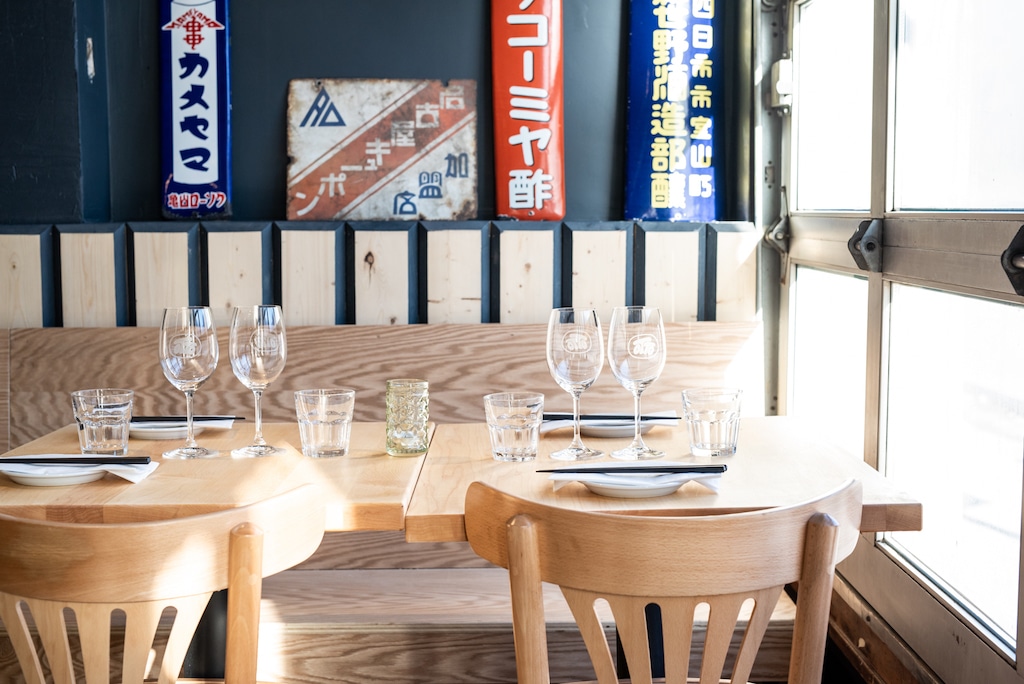 This Japanese bistro-style space offers its guests refined and delicate dishes. Sashimi platters, octopus salad, and salmon arancini are some dishes you can savour at Bar Otto. Delicious and varied ramens complete the menu.
2695 Rue Notre-Dame Ouest
Montréal
See on map
4001 Rue Notre-Dame Ouest Montréal H4C 1R3
3001 Rue Notre-Dame Ouest Montréal H4C 1N9
1638 Rue Notre-Dame Ouest Montréal H3J 1M1
4350 Rue Notre-Dame Ouest Montréal H4C 2W6
2501 Rue Notre-Dame Ouest Montréal H3J 1N6
5090 Rue Notre-Dame Ouest Montréal H4C 1T1
2705 Rue Notre-Dame Ouest Montréal H3J 1N9
4621 Rue Notre-Dame Ouest Montréal H4C 1S5
3568 Rue Notre-Dame Ouest Montréal H4C 1P4
2519 Rue Notre-Dame Ouest Montréal H3J 1N4
2491 Rue Notre-Dame Ouest Montréal H3J 1N6
2695 Rue Notre-Dame Ouest Montréal H3J 1N9