Pointe-Saint-Charles: Our take-out suggestions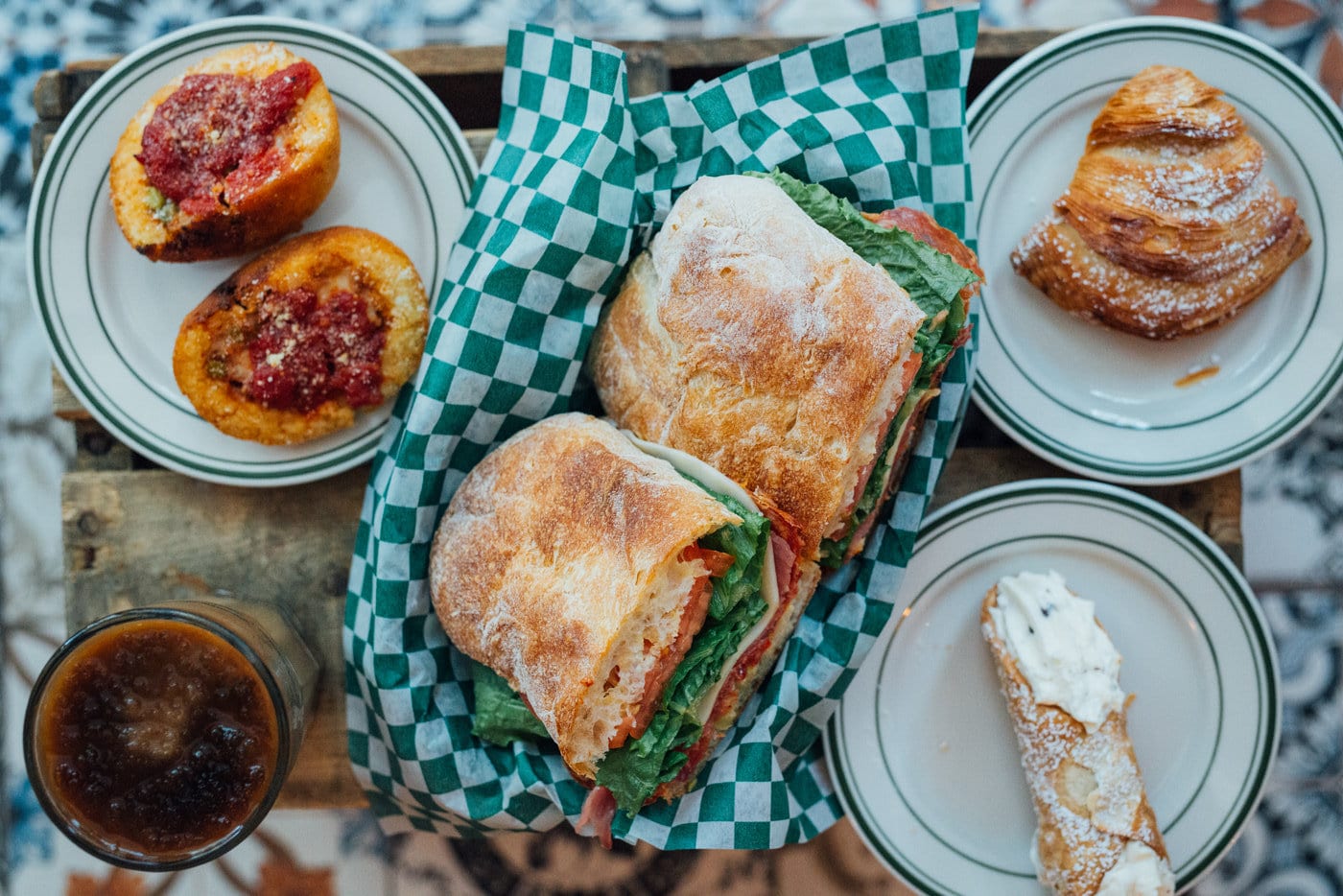 Pointe-Saint-Charles has long been one of Montreal's unloved neighbourhoods, one that was more often than not forgotten. Its industrial past, which is still felt today, didn't help in making it a very attractive place to be. It was here that many French-speaking workers and Irish immigrants once settled, and the neighbourhood was far from rich.
Like many other parts of Montreal, Pointe-Sainte-Charles has, for better or for worse, undergone rapid gentrification since the early 2000s. Slowly but surely, the face of the neighbourhood is changing. More and more businesses are choosing to set up shop in this area of the city, which is only growing in popularity. Although the gastronomic offering is not yet at its peak, new addresses are popping up all the time.
While the list of gourmet addresses is not as extensive as those in adjacent neighbourhoods, it is not to be underestimated. Some of our favourite restaurants are located here, places not to be missed when you are passing through or if you live in the neighbourhood and are feeling peckish.
For other suggestions, check out the general list of open restaurants that offer a take-out menu. If you're craving a particular dish (burger, dumplings, sushi, pizza…), we recommend consulting our other lists of good take-out places, specifically designed to give you ideas in the particular context of the pandemic. It's always great to discover your neighbourhood and the best it has to offer.
See on map
1207 Rue Shearer Montréal H3K 2J9
1940 Rue Centre Montréal H3K 1J2
2069 Rue Wellington Montréal H3K 1W7
1880 Rue Centre Montréal H3K 1H9
1870 Rue Centre Montréal H3K 1H7
1243 Rue Charlevoix Montréal H3K 2Z7
760 Rue Charlevoix Montréal H3K 2Y2
1886 Rue Centre Montréal H3K 1H9
2423 Rue Centre Montréal H3K 1J9