Stellina: Chic and intimate pastificio in the Old Port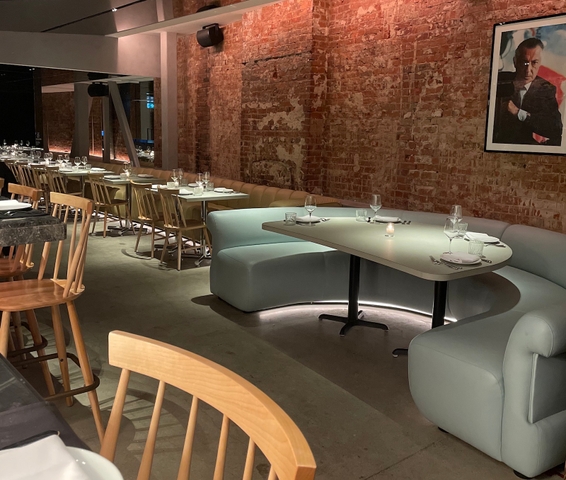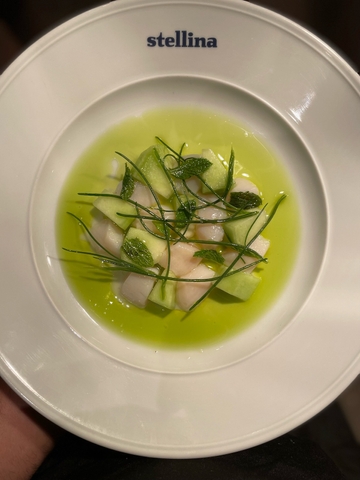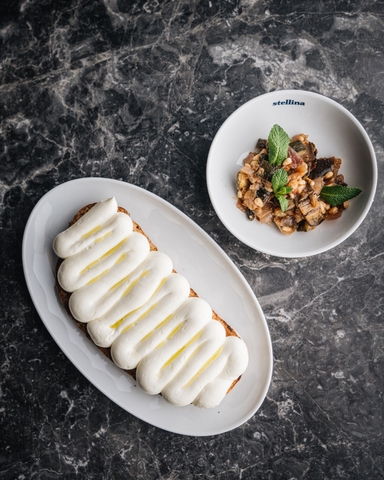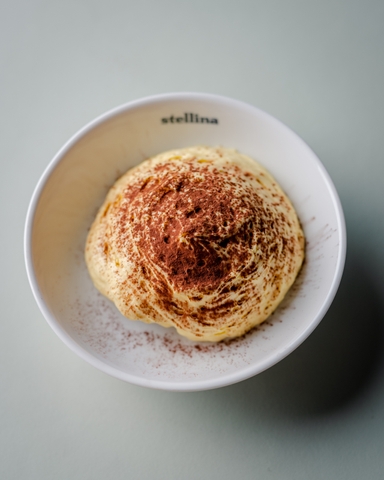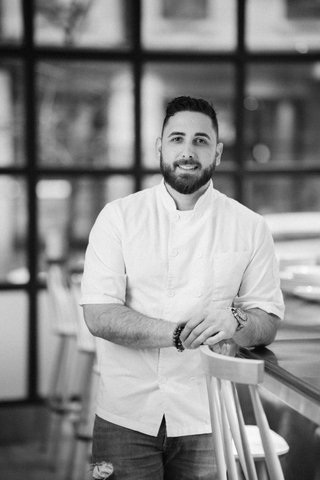 Stellina

Monday: 11:30 AM – 3:00 PM, 5:00 – 11:00 PM
Tuesday: 11:30 AM – 3:00 PM, 5:00 – 11:00 PM
Wednesday: 11:30 AM – 3:00 PM, 5:00 – 11:00 PM
Thursday: 11:30 AM – 3:00 PM, 5:00 – 11:00 PM
Friday: 11:30 AM – 3:00 PM, 5:00 – 11:00 PM
Saturday: 5:00 – 11:00 PM
Sunday: 5:00 – 11:00 PM


Owner(s) Jonathan Agnello, Massimo Lecas, Roberto Pesut, Angelo Leone, David Malka
Chef(s) Jonathan Agnello
Host Victor Colette
Sommelier Victor Colette
Opened 2021

Accepts mastercard, visa, amex, cash, debit
70 Seats
The owners of Stellina are also the owners of Fiorellino and the late Buonanotte. The names of these establishments are tributes to the popular Italian song of the 70s; more precisely to Francesco de Gregori, to whom we owe the hits Buananotte Fiorellino and Stella Stellina.
Nostalgia and tradition
If the name Stellina sounds nostalgic, what you find on the plate is also rooted in the culinary tradition of the boot of Europe. The concept of the Old Port restaurant is to offer forgotten classics of Italian cuisine.
Chef Jonathan Agnello meticulously researches the recipes that inspire his menus. The menu evolves from one cardinal point to another according to Quebec's seasons. In the summer, they serve pasta inspired by the South of Italy, and in cold weather, the North.
Pasta is obviously the highlight of this Saint-Jacques Street address. Stellina is a pastificio—a fresh pasta factory. Thus, almost all the pasta you will find on your plate is made by hand, on site. A large bay window allows you to admire the skilled handiwork of the artisans.
If you have a big appetite, you will always find a choice of large pieces of meat to share. The starters are structured around seasonal vegetables and evolve according to the offer of local producers.
À la New York
The restaurant's décor is deliberately reminiscent of small Italian addresses in New York. The Gauley Brothers architectural studio, which is behind Fugazzi Pizza and Foiegwa, has skilfully managed to highlight the brick and wood of the building to create a chic and intimate atmosphere.
In keeping with tradition, the majority of the wines offered here—by sommelier Victor Colette—are Italian. He works very hard with private import agencies in order to help you discover products that are off the beaten path; all the while leading you to Rome!
Finally, we strongly recommend that you have the full Stellina experience by reserving one of the eight seats at the kitchen bar; you'll be guaranteed a spectacular view of the team at work. Not only will it be a mouth-watering experience, it will also be a very rewarding one. The brigade will be happy to answer your questions about their work, or better yet, their art.
Buon appetito!
Written by Sophie Monkman
Photography by Stellina