Our suggestions of places to enjoy zucchini flowers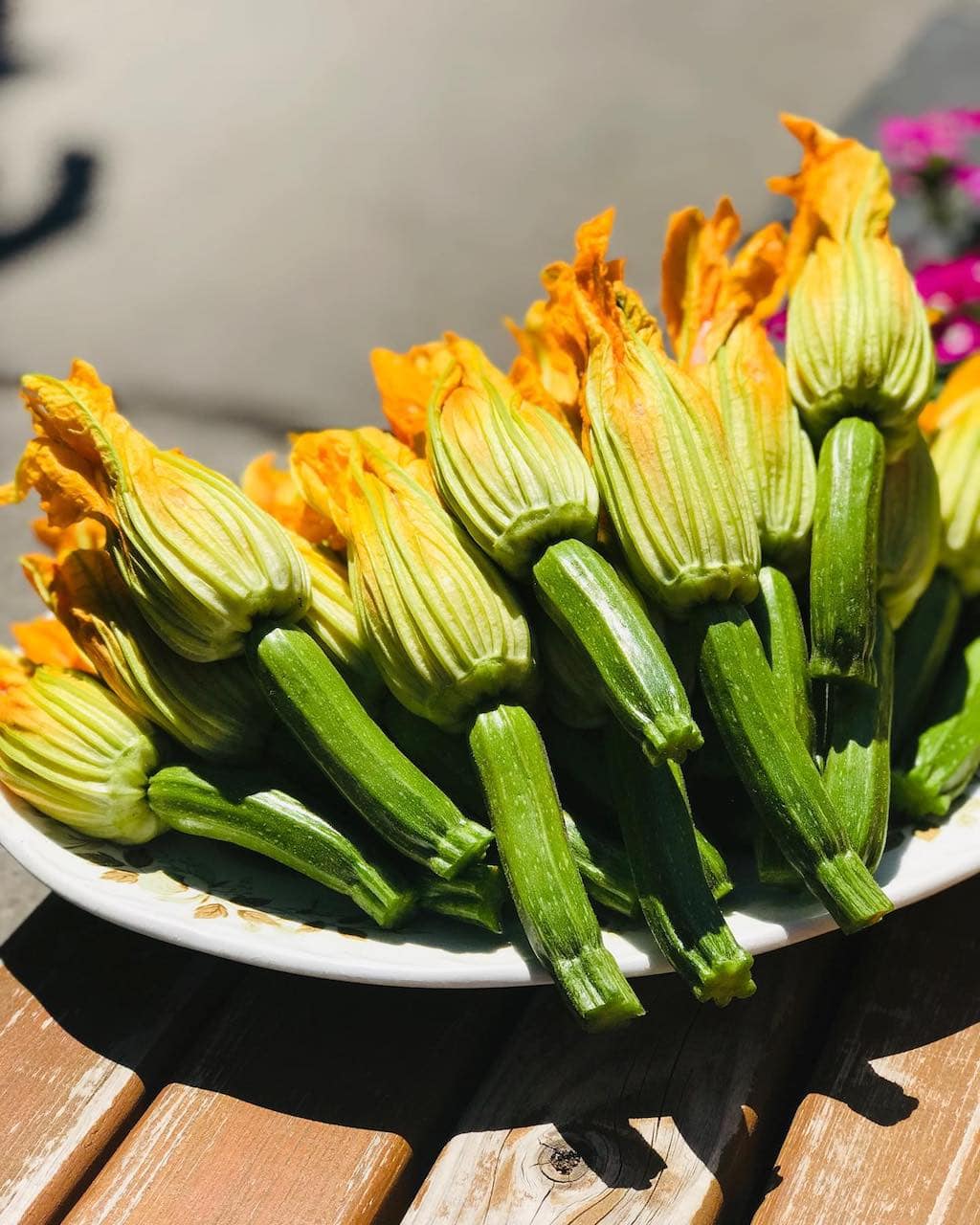 A delicacy of Italian cuisine, zucchini flowers are only eaten during a short period of the year. The season starts in June but peaks in July and ends in late August, just before the start of the school year.
A brief note on its history: the people of Central America were the first to consume zucchini flowers, and it was the conquistadors who brought them to Europe in the 16th century.
Belonging to the cucurbitaceae (cucurbit) family that also includes squash, cucumber, and melons, the zucchini includes two types of flowers: the male and the female. The males produce the flowers and the females produce the zucchini. While the females are sweeter, the males lean more towards bitterness. It is therefore recommended to cook the male flowers while the zucchini can be eaten raw or cooked according to your taste.
There are a thousand and one ways to prepare them; cooked, raw, fried, stuffed, in fritters, on a pizza, in a salad and even in soup. The many addresses on this list will surprise and amaze you, however they prepare them.
Zucchini flowers are often associated with Italian cuisine where they are prepared in the form of fritters or stuffed with fresh cheese such as ricotta.
However, these edible flowers can also be found in Mexican recipes in soups or as a garnish in quesadillas.
In this list you will find many restaurants from different cuisines around the world with one quality in common: seasonal cuisine using the best local ingredients.
To complete this Italian feast, we also suggest you take a look at our list of the best Italian restaurants in Montreal.
See on map
1290 Rue Beaubien Est Montréal H2S 1P9
9 Avenue Duluth Est Montréal H2W 1G7
7495 Rue Saint-Denis Montréal H2R 2E5
2519 Rue Notre-Dame Ouest Montréal H3J 1N4
4043 Rue Ontario East Montréal H1W 1T3
48 Rue Dante Montréal H2S 1J6
5090 Rue Notre-Dame Ouest Montréal H4C 1T1
Photography by Moccione