Downtown: Our take-out suggestions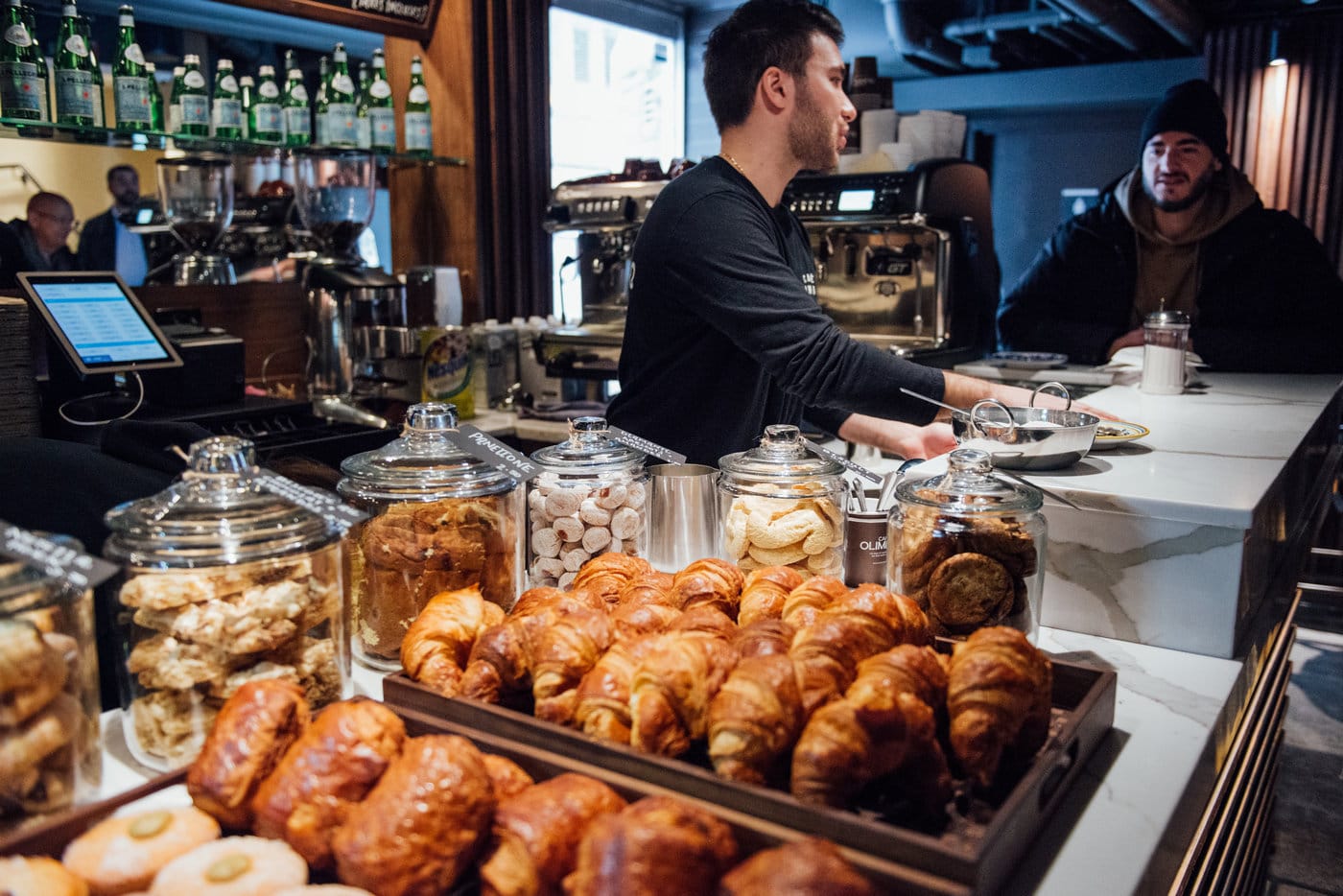 More than ever, our downtown restaurateurs need love. The pandemic has created an exodus from the downtown core as, among other things, working from home has emptied the high-rises. Business dinners and lunchtime client meetings are not as popular as they were before the pandemic, another factor that makes life more difficult, if not impossible, for the restaurants of this part of town.
Furthermore, if you've been downtown recently, you'll surely have noticed the omnipresence of orange cones in all directions. With construction on every corner and new signage every week, it's no wonder Montrealers avoid the area at all costs.
That said, this is exactly why local restaurants need support. Until health regulations allow dining rooms to reopen, you may want to support these establishments by getting a meal to go. Here's a list of suggestions for downtown restaurants offering take-out.
For other suggestions, consult the general list of open restaurants that offer a take-out menu. If you're craving a particular dish (burger, dumplings, sushi, pizza…), we recommend consulting our other lists of good take-out places, specifically designed to give you ideas in the particular context of the pandemic. It's always great to discover your neighbourhood and the best it has to offer.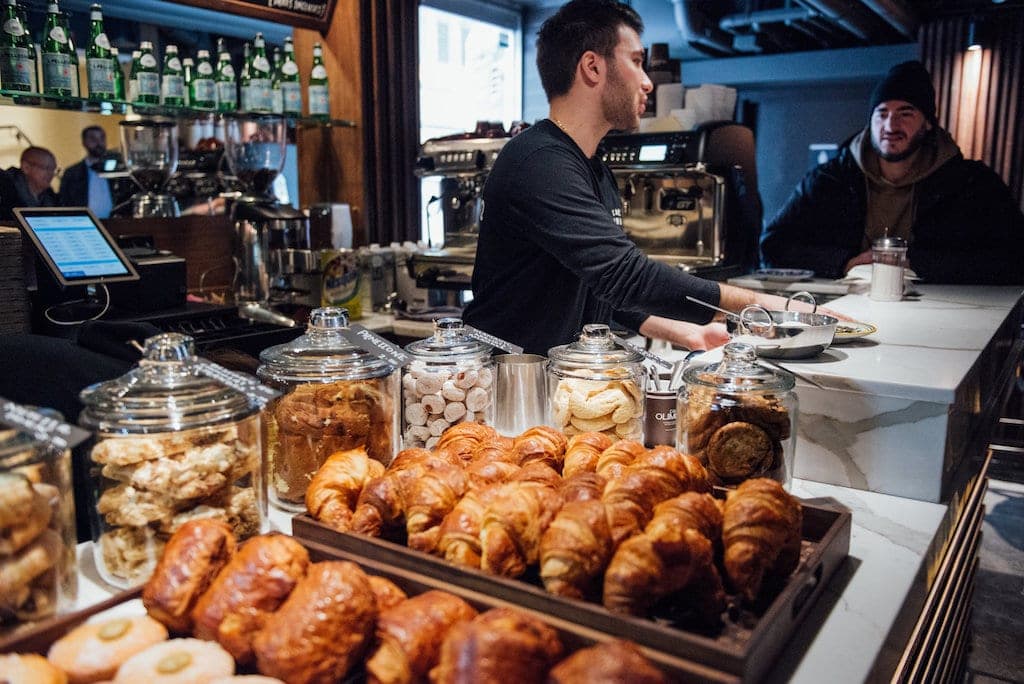 Italian cafe – $ Beyond their classic and affordable Italian coffees, Café Olimpico is known for its cafe-cremas, coffee sorbet, cannolis and other delicacies. We love this address – a real institution in Montreal – as well as its two other addresses.
1333 Boulevard Robert-Bourassa
Montréal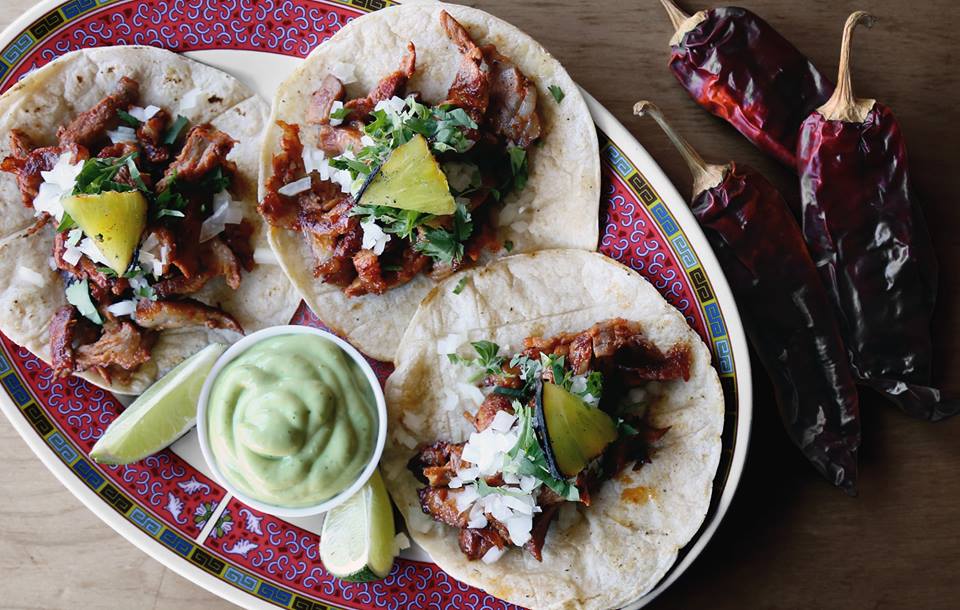 Mexican cuisine – $$ Capital Tacos is a nice little taqueria located in Chinatown. Opened in March 2015 on St. Laurent Boulevard, this one serves up some of the best tacos in the city!
1096 Boulevard Saint-Laurent
Montréal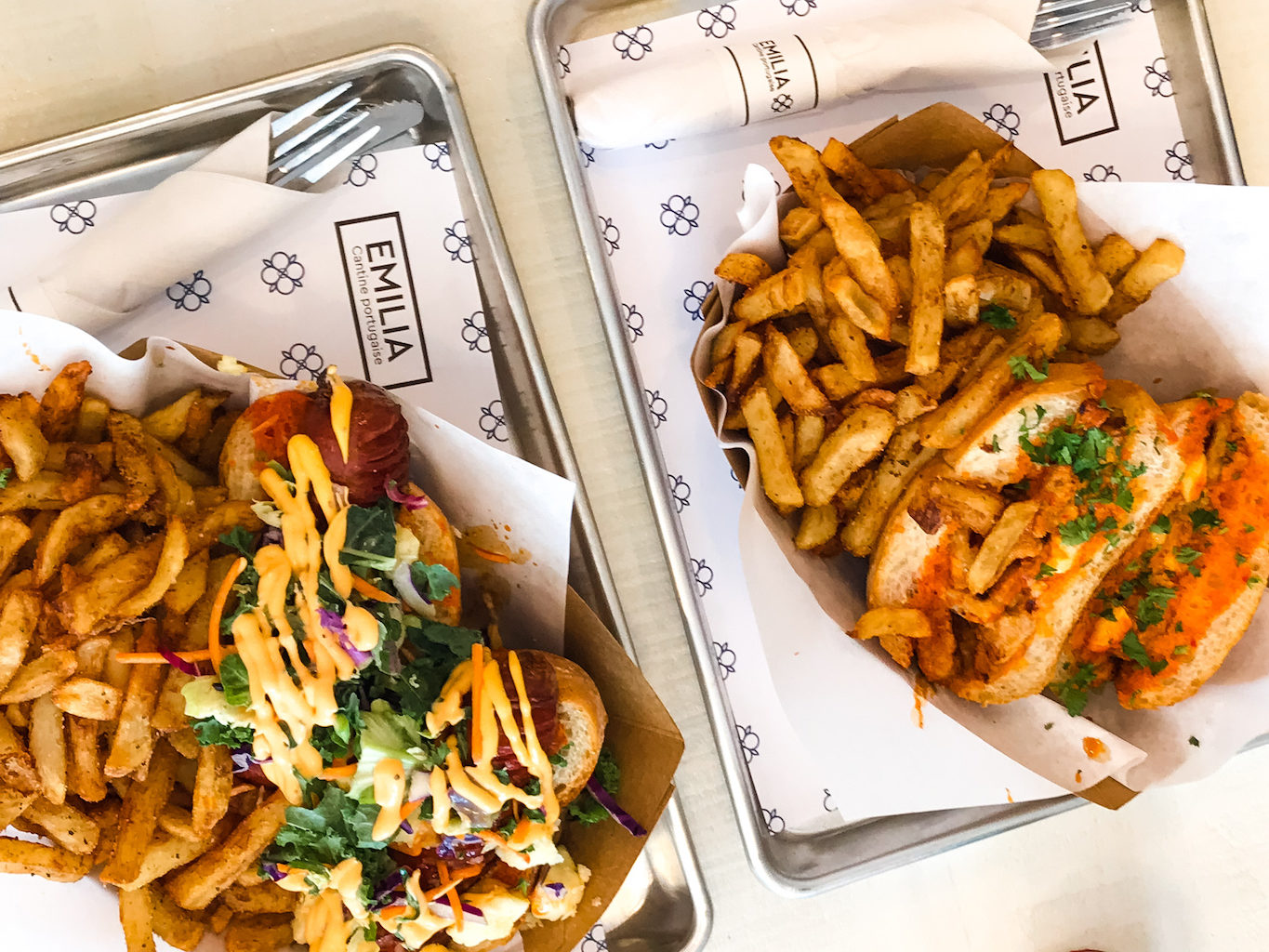 Portuguese Canteen – $ At Central, we highly recommend stopping by the Emilia Canteen to try one of their famous poutines. The Portuguese chicken poutine is particularly popular.
7901 Rue Saint-Dominique
Montréal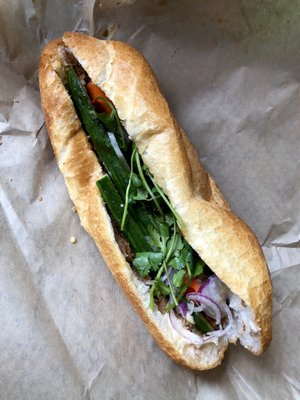 Banh Mi 79
Sandwich shop – $ Banh Mi 79 specializes in excellent Vietnamese sandwiches. This establishment is on our list of the best banh mi in town!
79a Rue Sainte-Catherine Est
Montréal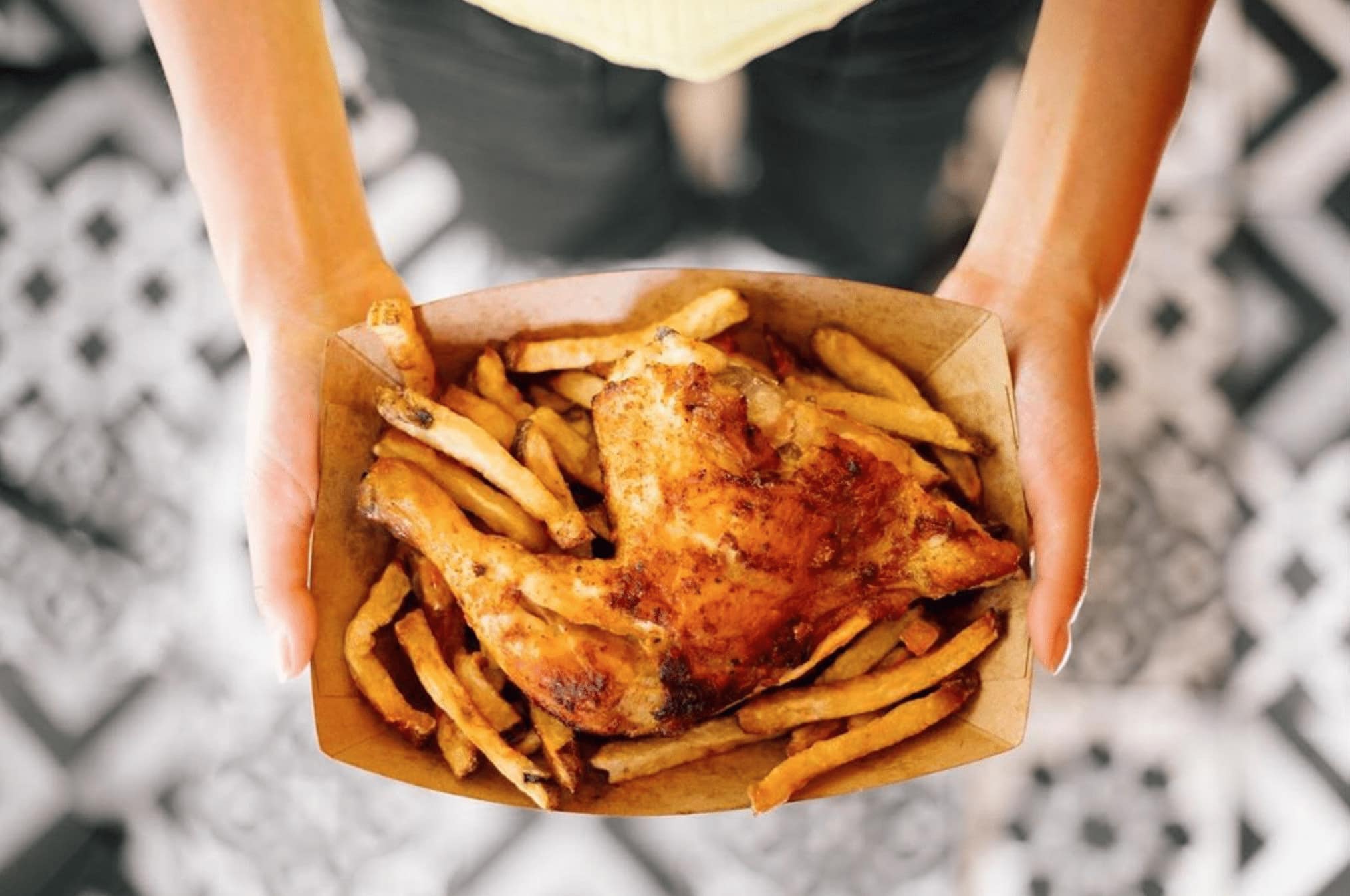 Portuguese cuisine – $$ Le Campo offers delicious and healthy Portuguese chicken as well as an excellent fast food menu. The Ferreira family – a father and daughter duo – was the first in Montreal to offer grain-fed chicken for its grilled offerings. We love it!
1108 Boulevard De Maisonneuve Ouest
Montreal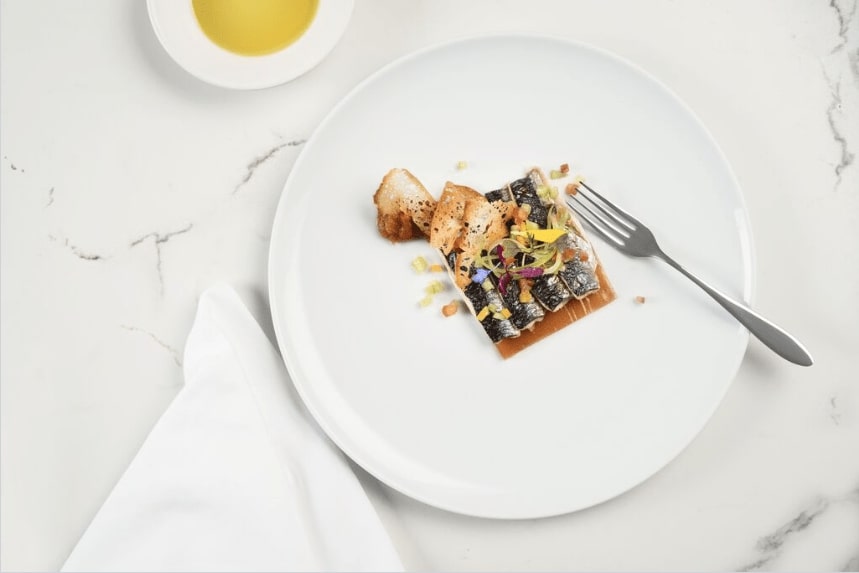 Portuguese Cuisine – $$-$$$ Carlos Ferreira opened the Ferreira Café on April 1st, 1996. Don't be fooled by the word "café", however, as this is a remarkable restaurant, and a true institution in Montreal.
1446 Rue Peel
Montréal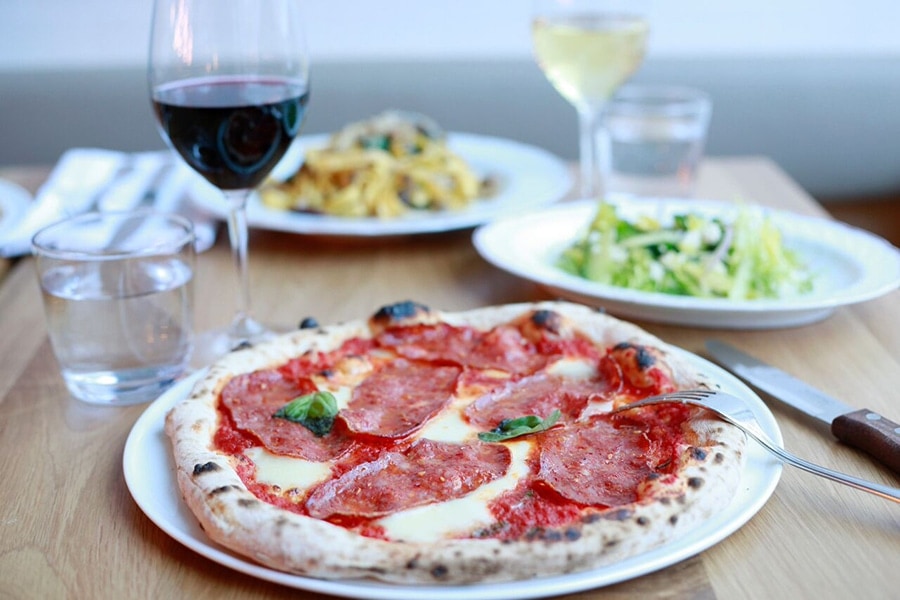 Italian cuisine – $$-$$$ The downtown Fiorellino – like the one on Laurier Avenue West – offers its menu for take-out and delivery. Good pasta and pizza in the Italian tradition.
470 Rue De la Gauchetière Ouest
Montréal
Sushi – $$$ Ryú has two addresses – one downtown and the other in Westmount – which both offer take-out and delivery. Note that the menus vary depending on the location.
1474 Rue Peel
Montréal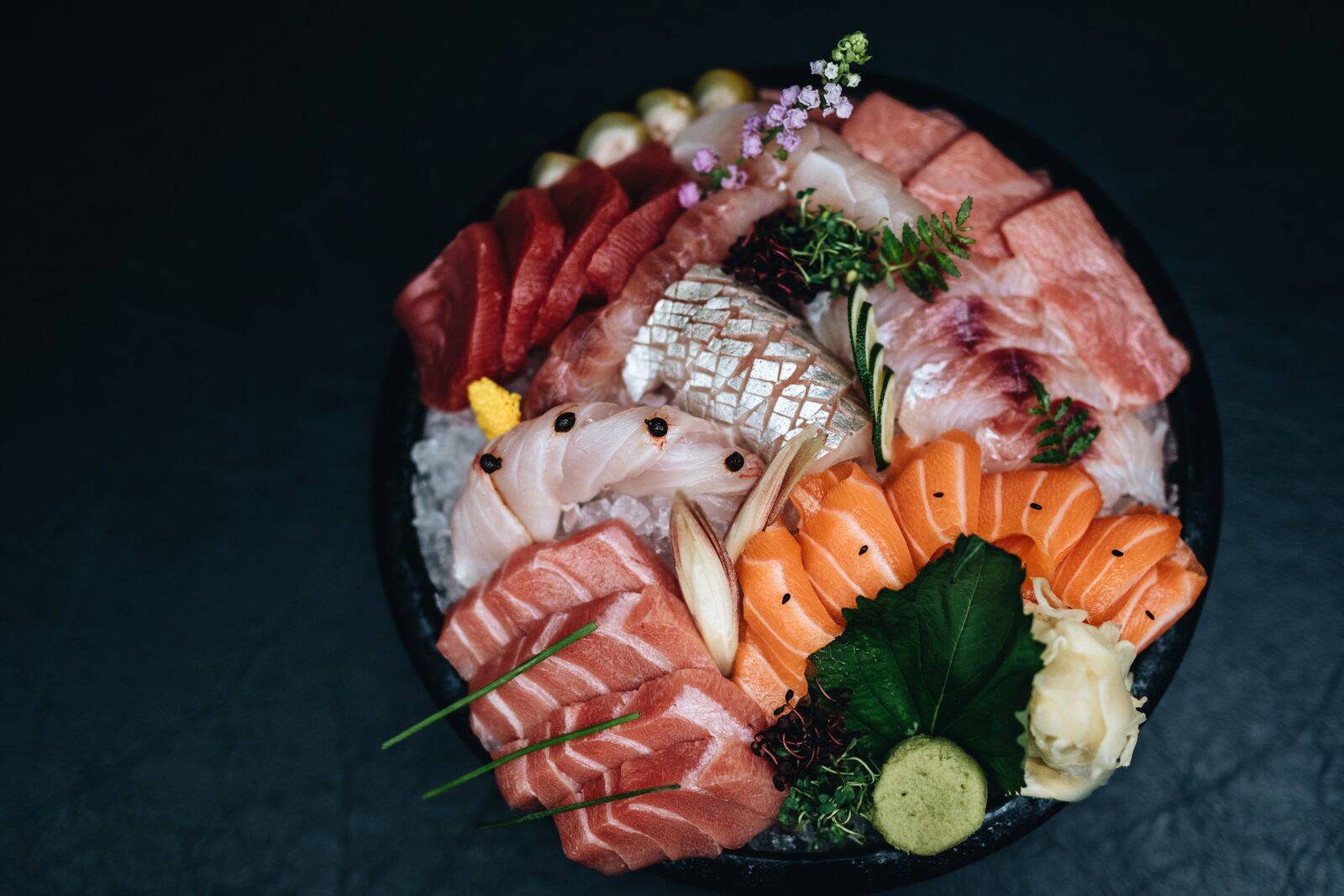 Asian cuisine – $$$ For take-out or delivery, you can taste the delicious tatakis of the house. Discover the complete menu on their website.
1184 Rue du Square-Phillips
Montréal
See on map
1333 Boulevard Robert-Bourassa Montréal H3A 2A4
Phillips Square Montreal H3B 3E9
1096 Boulevard Saint-Laurent Montréal H2Z 1J5
7901 Rue Saint-Dominique Montréal H2R 1X8
79a Rue Sainte-Catherine Est Montréal H2X 1K5
1108 Boulevard De Maisonneuve Ouest Montreal H3A 1M7
1446 Rue Peel Montréal H3A 1S8
470 Rue De la Gauchetière Ouest Montréal H2Z 1E3
1474 Rue Peel Montréal H3A 1S8
1184 Rue du Square-Phillips Montréal H3B 3C8