The Best Rotisseries in Montreal: Our suggestions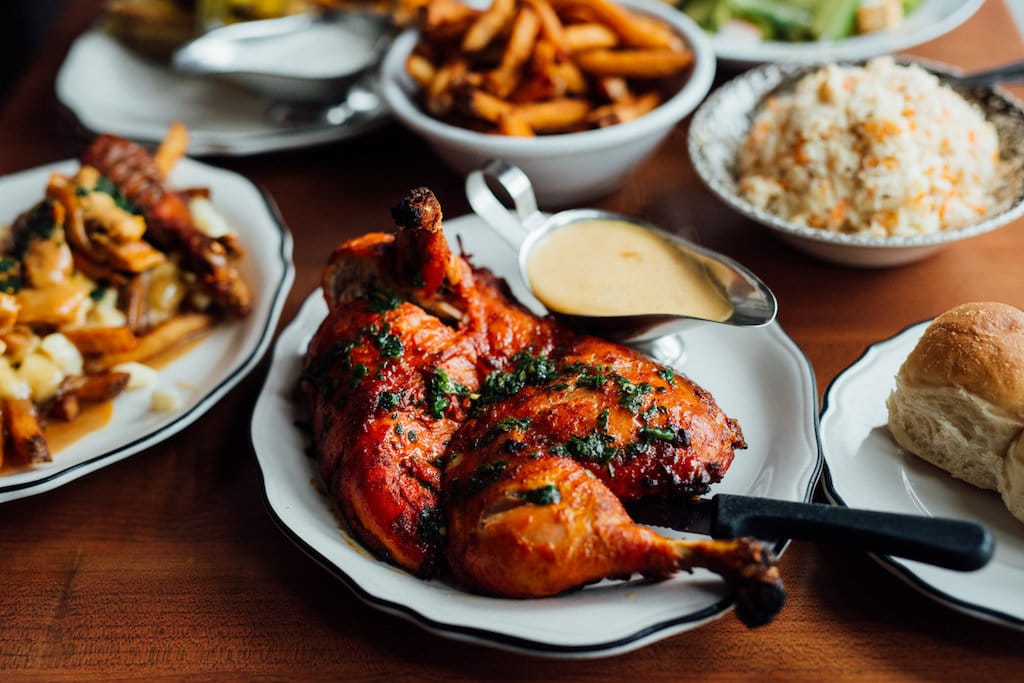 The cold weather is gradually setting in. The first snow has fallen: winter is well and truly upon us. It's time to trade in our denim coats for our winter coats, our sneakers for our boots and our hats for our toques. Although the season of frostbite and red cheeks has been given the green light, we have the secret weapon to get through the cold Quebec weather; comfort food.
Nothing compares to the mouthwatering smell of a freshly roasted chicken. It goes without saying that Quebecers love roast chicken, otherwise why would there be so many rotisseries throughout the province? Almost every city in Quebec has a rotisserie, whether it's local or a large franchise like St-Hubert. We love our classics, and we especially love the comforting feeling of familiarity when it comes to our food.
Montreal, let's face it, is very spoiled in terms of good rotisseries. They are completely in the image of the city; diversified, warm and welcoming. Here, it's not hard to find a roast chicken that's juicy on the inside and golden on the outside, you just have to find your perfect match. Whether you're more leg or breast, white meat or dark meat, whether you like your chicken with brown gravy or piri, fries or mashed potatoes, Montreal is sure to have a rotisserie for you and your particular tastes.
It's not easy to decide which ones are the best on the island, but we promise you that they won't leave you hungry! Here are our suggestions.
Also check out our lists of the best fried chicken and steak-frites in Montreal for more gourmet suggestions.
See on map
7901 Rue Saint-Dominique Montréal H2R 1X8
115 Rue Rachel Est Montréal H2W 1C8
5456 Rue Sherbrooke Ouest Montréal H4A 1V9
2343 Boulevard Rosemont Montréal H2G 1T8
6704 Rue Clark Montréal H2S 3E9
1541 Avenue Van Horne Montréal H2V 1L4
969 Rachel Street East Montreal H2J 2J2
5524 Rue Saint-Patrick Montréal H4E 1A8
1233 Avenue Lajoie Montréal H2V 1P2