The Best Places for 5 à 7/Happy Hour in Montreal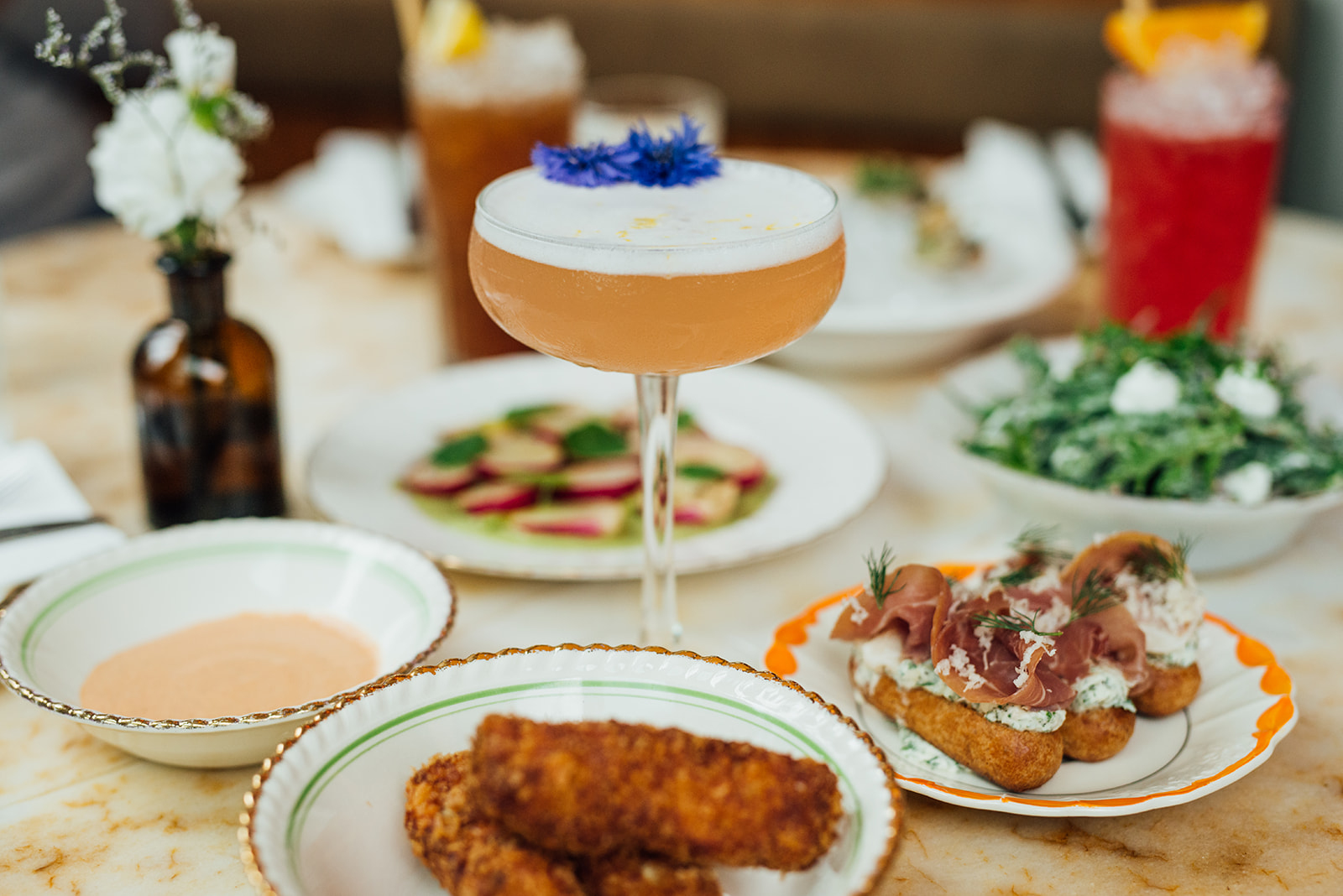 Happy hour, 5 à 7, apéro, wine down, apéritif, cocktail hour… whatever you like to call it, we all need to unwind for a few hours after work, especially when we've had a busy week. Whether it's for a drink with colleagues or an evening stretching out with friends, Tastet has come up with some of our favourite addresses for your next happy hour.
Originally called 5 à 7 to conform to traditional working hours, the term is now used to designate an apéritif between friends or colleagues. To your delight, Montreal restaurateurs sometimes have menus specially designed for this time of day – happys hour. A popular concept in the U.S., they often offer "$1 oysters between 4pm and 7pm" or "two cocktails for the price of one". There's plenty to take advantage of!
Without further ado, here's our list of the best addresses for your 5 à 7 in Montreal! We also invite you to check out our list of 5 à 7s on Saint-Laurent Boulevard, one of the Plateau Mont-Royal's main thoroughfares, where you'll find many of our favourite addresses.
For those who prefer to stay at home, we suggest you consult our list of where to find Quebec beers and wines in Montreal, so you can enjoy an aperitif with a local touch.
See on map
425 Rue Mayor Montréal H3A 1N9
1752 Rue Notre-Dame Ouest Montréal H3J 1M3
6512 Avenue du Parc Montréal H2V 4H9
6703 Avenue du Parc Montréal H2V 4J3
115 Avenue Laurier Ouest Montréal H2T 2N6
98 Avenue Laurier Ouest Montréal H2T 2N4
4869 Avenue du Parc Montréal H2V 4E7
414 Rue Saint-Zotique East Montréal H2S 1L9
328 Rue Beaubien Est Montréal H2S 1R8
4051 Rue Molson Montréal H1Y 3L1
416 Rue Saint-Vincent Montréal H2Y 1E6
2 Rue Sainte-Catherine Est Montréal H2X 1K4
2475 Rue Notre-Dame Ouest Montréal H3J 1N6
4816 Rue Wellington Montréal H4G 1X4
1233 Avenue Lajoie Montréal H2V 1P2
2300 Rue Holt Montréal H2G 1Y4
1290 Rue Beaubien Est Montréal H2S 1P9
151 Rue Ontario East Montréal H2X 1H5
1234 Avenue du Mont-Royal Est Montréal H2J 1Y1
4105 Boulevard Saint-Laurent Montréal H2W 1Y7
1440 Rue Drummond Montréal H3G 1V9
4450 Rue Notre-Dame Ouest Montréal H4C 1S1
1050 Rue De la Gauchetière Ouest Montréal H3B 4C9