Happy Hour on Saint-Laurent Boulevard: Where to go?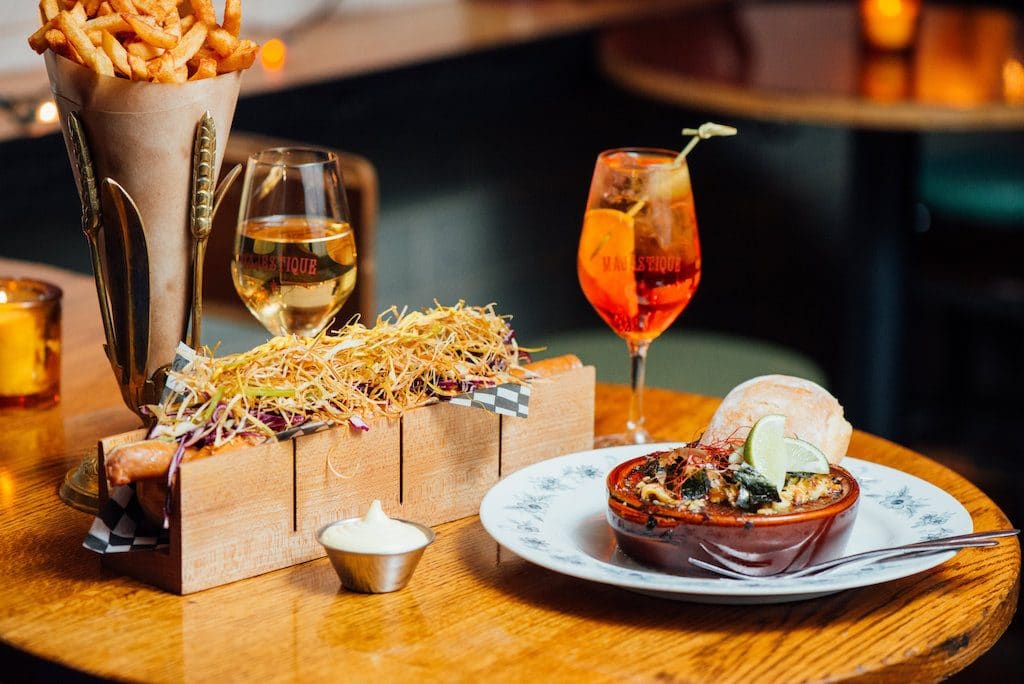 The expression "5 à 7" comes from the English word "happy hour", and it can be very happy indeed! Happy hour is the time right after work when people get together with friends or colleagues to have a drink, chat, and unwind. Well loved and appreciated, people often go meet for happy hours at bars, and they are often the beginning of great encounters.
Montreal is a city full of great restaurants and bars. We have a section dedicated to happy hours in the city. Since we have our offices on the boulevard – or the Main – it was only natural for us to offer you a list of good addresses, to discover or rediscover, on this artery that has been revived in recent years.
Indeed, as its common name – the Main – suggests, Saint-Laurent Boulevard is a cultural, creative and innovative hub that is alive day and night. Located in the heart of Montreal, the Plateau Mont-Royal remains one of the most accessible neighbourhoods in the city, whether by car, bike, metro or by foot. St. Laurent Boulevard is one of the most important arteries, running from Old Montreal to the north of the island. World cuisine, entertainment venues, bars and lively nightclubs, you will make surprising discoveries here, meet great people and find perfect places for celebrations. Enjoy discovering this wonderful, distinctively Montreal thoroughfare!
For more suggestions on where to go for a [email protected], see our "have a drink" category.
See on map
4328 Boulevard Saint-Laurent Montréal H2W 1Z3
4105 Boulevard Saint-Laurent Montréal H2W 1Y7
9 Avenue Duluth Est Montréal H2W 1G7
14 Rue Prince-Arthur Est Montréal H2X 1B1
4175 Boulevard Saint-Laurent Montréal H2W 1Y7
5014 Boulevard Saint-Laurent Montréal H2T 1R7