The Best Fish and Chips in and around Montreal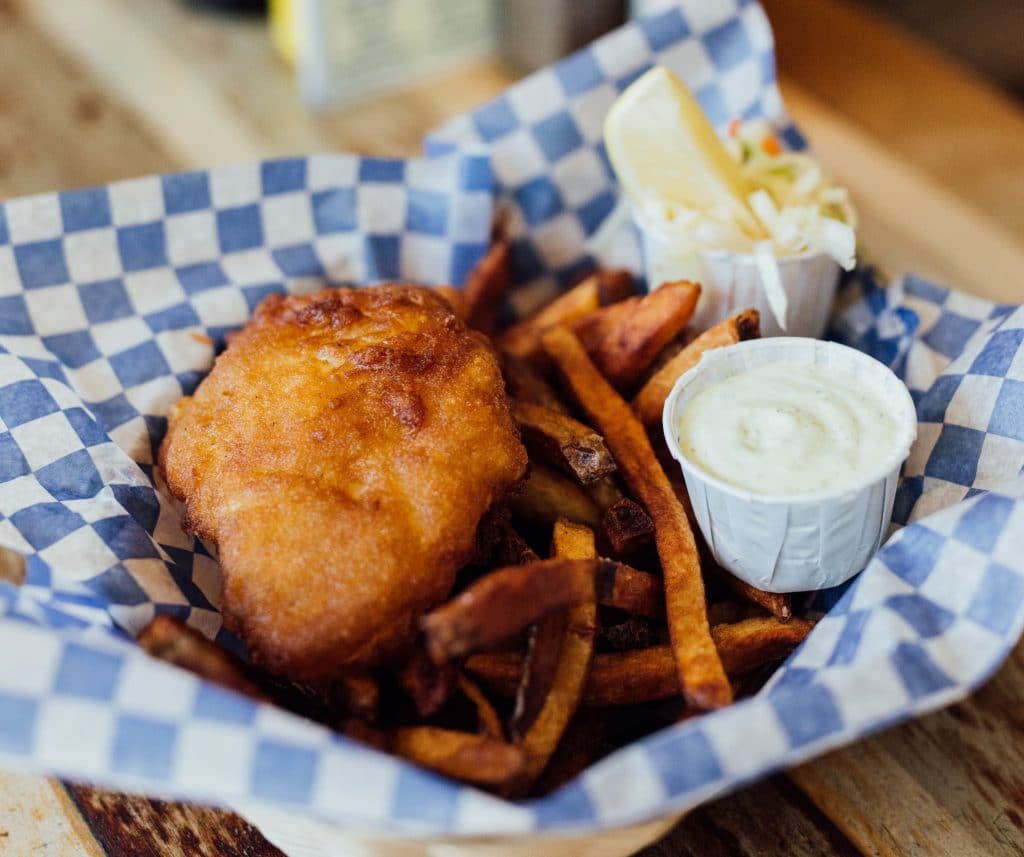 Fish and chips is a classic British meal as simple as it is delicious! The quintessential sin of British fast food, these fried delicacies are best eaten in moderation (or not!) in traditional fish and chip shops, also popularly known as chippy in the UK.
As the name suggests, the dish is made up of breaded and fried fish and French fries; a simple delicacy, but one that we always love. There are several variations on the choice of fish used. The most classic ones are cooked with cod, haddock, or sole, well fried in oil and served with crispy fries drizzled with malt vinegar. Breadcrumbs can also replace the traditional beer batter, depending on your preference. For more extravagant flavours, you can savour a fried shark or barramundi, which are very popular variations in certain regions of Australia and New Zealand. To top it off with an acidic punch, it's often served with a quarter of lemon, tartar sauce, and sometimes mayonnaise or ketchup. To satisfy a craving for fried food, fish and chips is a favourite!
Whether you eat it on the spot or take it to go, these little fried delicacies are easy to devour in restaurants and English-influenced counters throughout the city! Tastet presents the many places where you can enjoy the best fish and chips in town, from tiny hidden addresses to large, renowned restaurants. For those who love or are curious about gastronomic culture, Tastet has also compiled a list of suggestions for English-style tea rooms in the city. For those of you who love fried food, check out our list of the best fries in Montreal! Bon appétit!
Brit & Chips
Located in the heart of downtown, Brit & Chips is the fish and chips specialist in Montreal! You can enjoy delicious fish and chips with the possibility to choose your favourite fish. Cod, haddock, salmon, sole, hake, the restaurant satisfies fish lovers of all kinds. There is also a vegan option where they replace the fish with tofu. It is all enhanced with little extras such as pickled onions or baked beans, as found in the classic chippy's in the UK. One thing is for sure: the restaurant masters the art of English fish and chips very well. Photos Le Chalutier MLM
433 Rue McGill
Montréal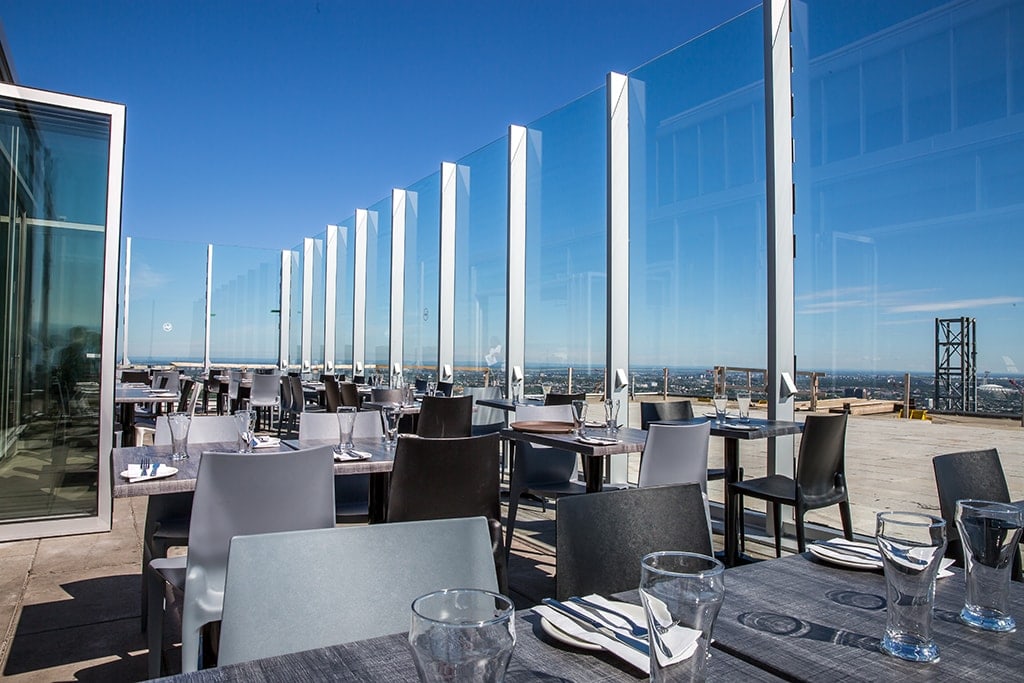 Les Enfants Terribles is a staple restaurant in Montreal as much for its breathtaking view of the city as for its perfectly mastered brasserie classics. The restaurant serves a quality fish and chips that is different from the traditional take-out. The menu features a reworked cod bistro style fish and chips served with coleslaw, cilantro and jalapeño vinegar.
1 Boulevard Robert-Bourassa
Montréal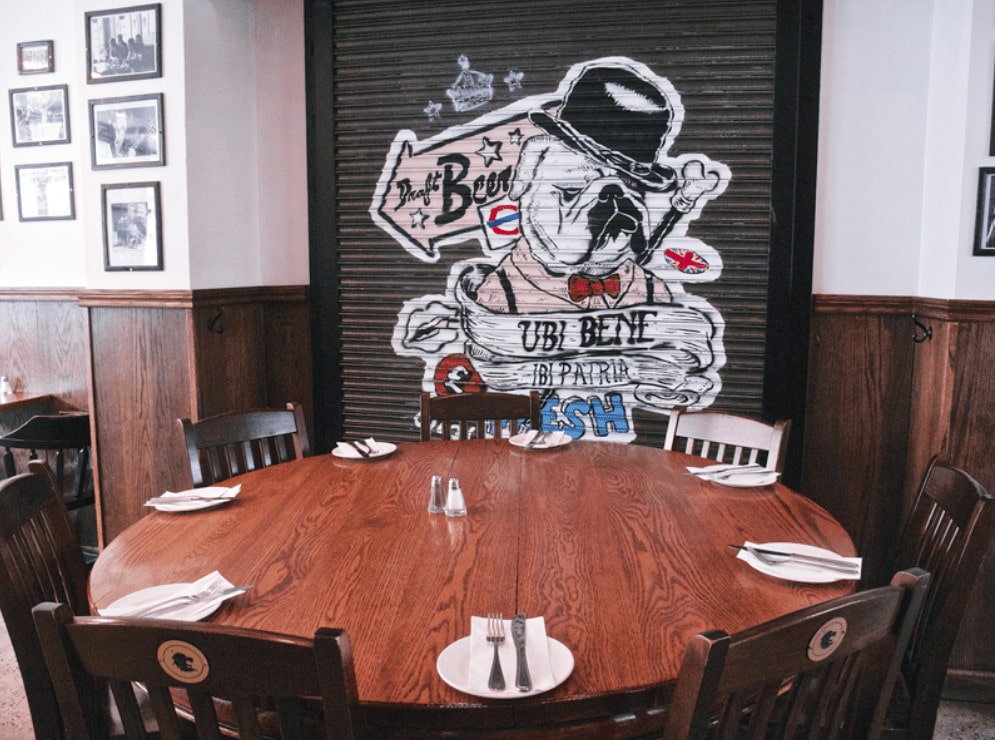 The Burgundy Lion has become the benchmark for British hospitality in Montreal. A real landmark in the city for gathering to watch European soccer games, this place is the perfect balance between the traditional English pub and the modern lounge bar. The cocktail menu features an impressive selection of whiskies and beers from near and far. To accompany the menu, there is a variety of pub food that mixes Quebec and English flavours. The fish and chips is not an exception to the menu; it is made with cod with a Burgundy Lion Ale breading, fries, pea puree and tartar sauce.
2496 Rue Notre-Dame Ouest
Montréal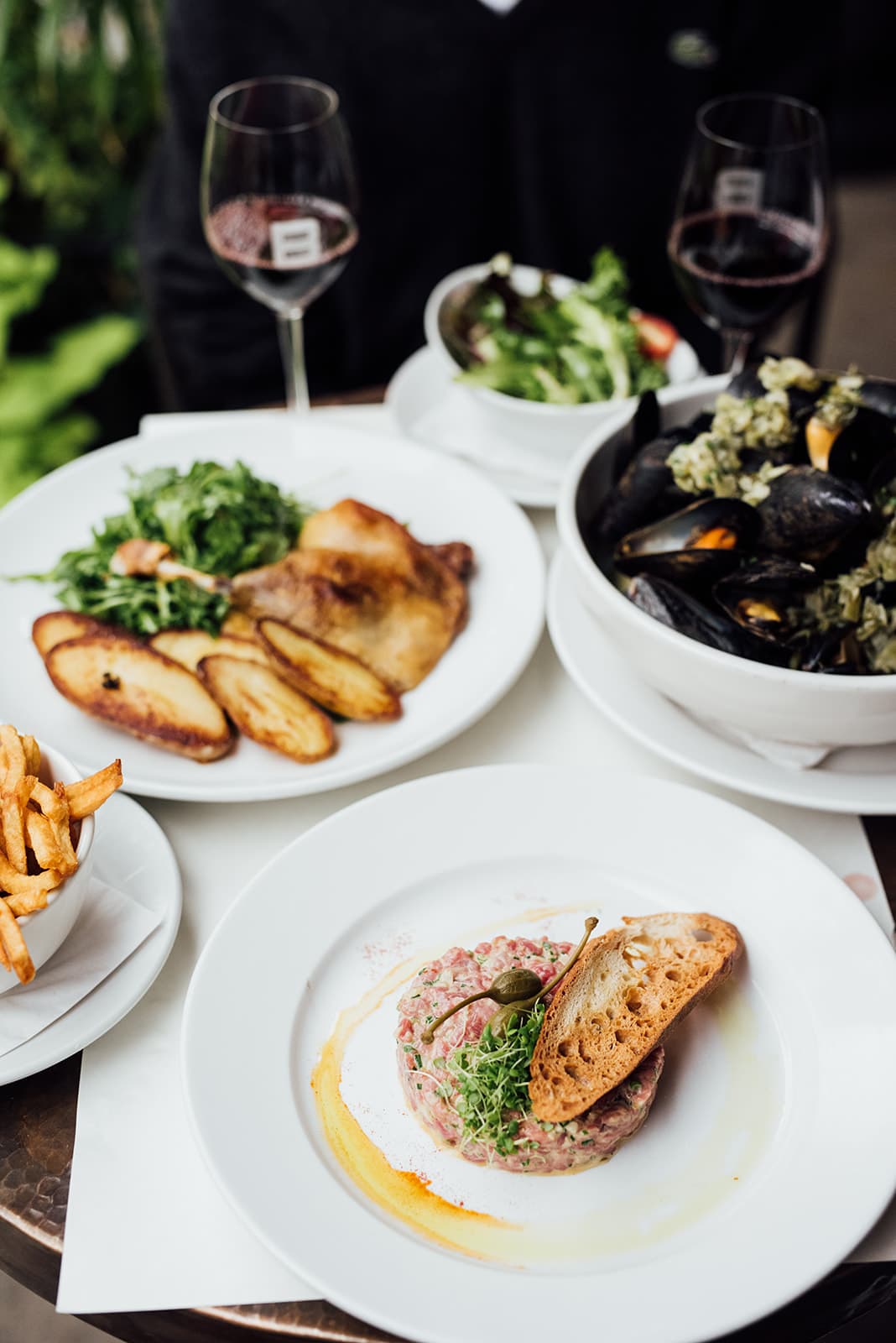 Brasserie Bernard, located in Outremont on the eponymous street, is beloved by the neighbourhood. Whether it's for the proximity to home, the ambiance of Bernard Street or the perfect place to get a bite before a show at the theatre across the street, it's a place where you can eat very well and simply. The brewery's fish n' chips are made in a very classic way: cod fish in a crispy beer batter, celery remoulade, tartar sauce and, of course, french fries.
1249 Avenue Bernard
Montréal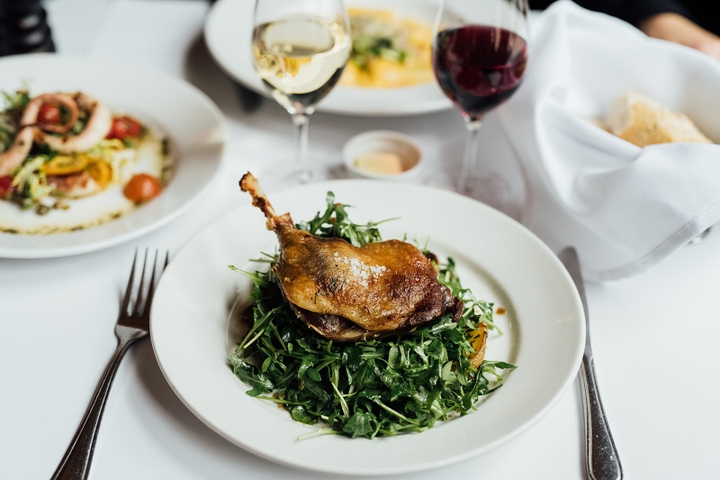 Over the years, the great Holder brasserie has become a true Montreal institution for tasting European cuisine in a festive atmosphere. Always busy at lunch and dinner, the brasserie invites you in a chic and festive environment to enjoy a delicious menu with overseas flavours. Note that at lunchtime, the restaurant offers an express formula at reduced prices with a menu that varies every day. You can eat a delicious "deluxe" fish and chips cooked the Holder way, for $20.75.
407 Rue McGill
Montréal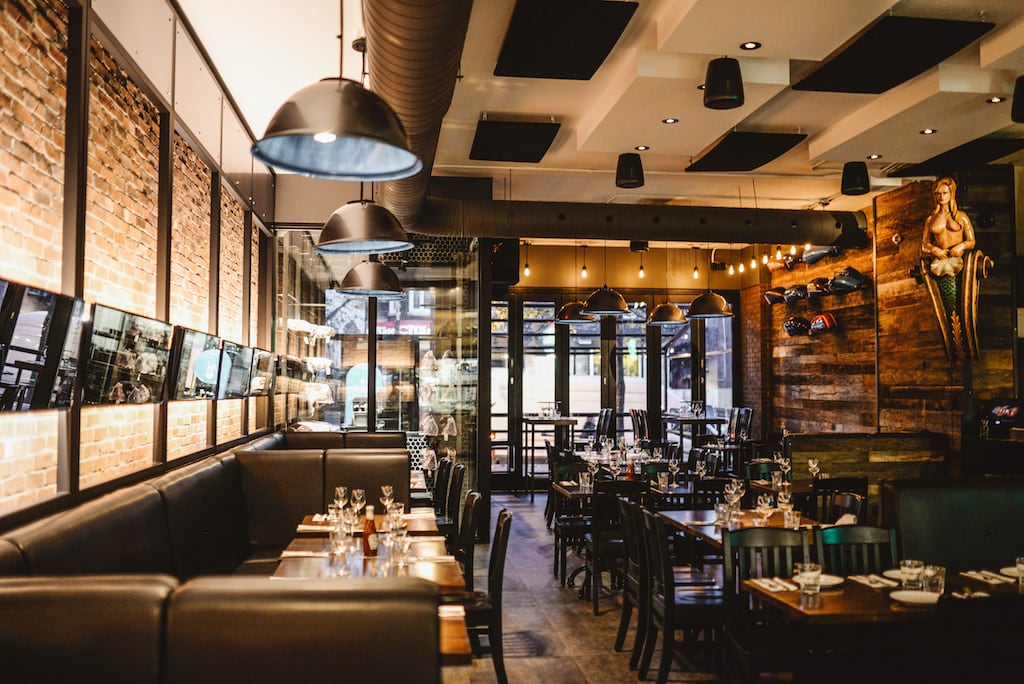 Lucille's Oyster Dive is located on charming Monkland Avenue in the Notre-Dame-de-Grâce neighbourhood and offers delicious market cuisine. The place is very popular for its famous seafood platters and always attracts a lot of people, no matter the time of year. For a quick bite at the counter or a meal with friends that stretches into the evening, Lucille's welcomes you with open arms. On the menu you'll find their delicious cod fish and chips, breaded with a beer batter and served with home fries. A delight!
5669 Avenue de Monkland
Montréal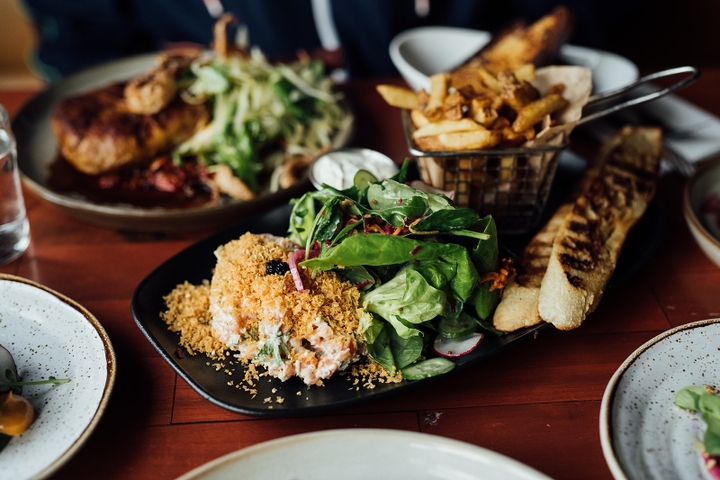 Bistro Chez Roger has been a true comfort spot in the Beaubien neighbourhood for over 15 years. It offers a simple and delicious cuisine with mostly Quebecois products and privately imported wines. Their haddock fish n' chips with beer batter and coleslaw is really delicious!
2316 Rue Beaubien Est
Montréal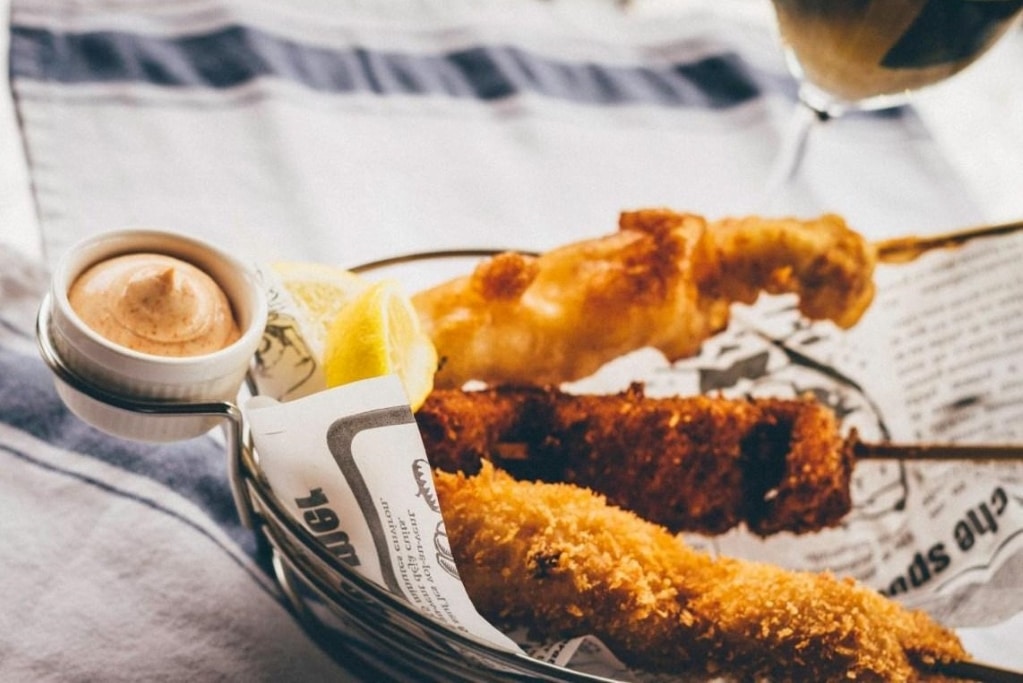 Le Shack du Pêcheur
Le Shack du Pêcheur is without a doubt THE best place to enjoy fish n' chips in the suburbs of Montreal. It is located in La Prairie and Boucherville where it offers a very rustic and nautical decor. The cod fish & chips is crazy amazing… just thinking about it makes us salivate! The portions are very generous; worthy of big appetites. On the menu you'll also find other excellent dishes like the octopus and the lobster roll. Photos Shack du Pêcheur
1119 Boulevard Taschereau
La Prairie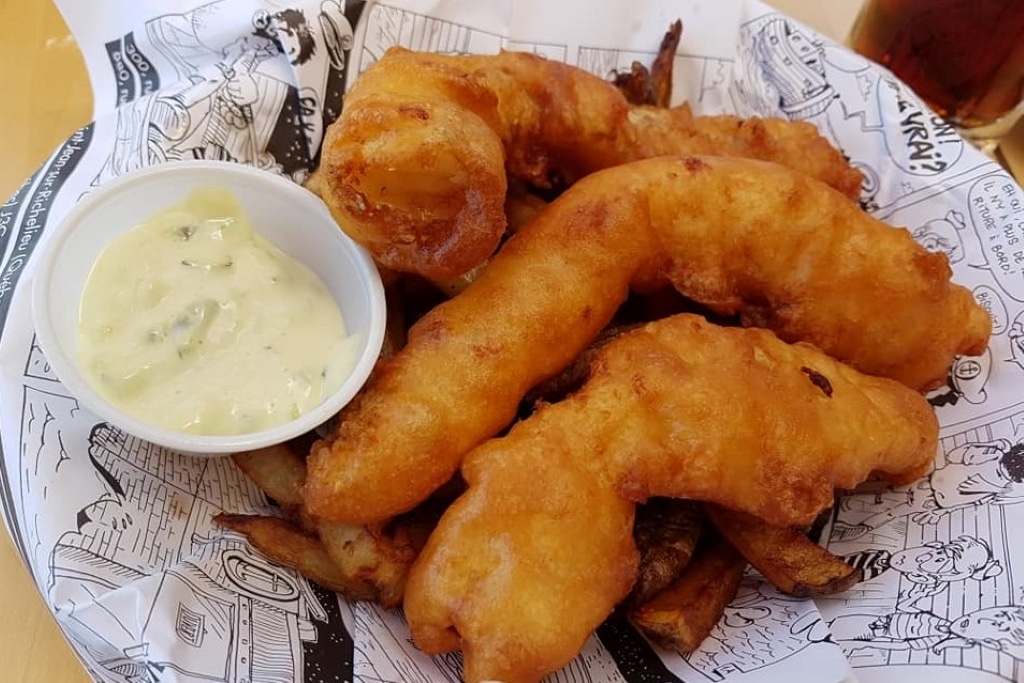 Capitaine Pouf
Established in St-Jean-sur-Richelieu for more than 25 years, Capitaine Pouf is a must when you're in the area. Especially in summer, it is a very friendly place with a view on the Richelieu river. The quality of the dishes is excellent, but the Fish & Chips is simply breathtaking! Photos Capitaine Pouf
300 Rue Richelieu
Saint-Jean-sur-Richelieu
See on map
433 Rue McGill Montréal H2Y 2H1
1 Boulevard Robert-Bourassa Montréal H3B 4S6
2496 Rue Notre-Dame Ouest Montréal H3J 1N5
1249 Avenue Bernard Montréal H2V 1V7
407 Rue McGill Montréal H2Y 2G3
5669 Avenue de Monkland Montréal H4A 1E3
2316 Rue Beaubien Est Montréal H2G 1M9
1119 Boulevard Taschereau La Prairie J5R 1W9
300 Rue Richelieu Saint-Jean-sur-Richelieu J3B 6Y4
Photography by Brit and Chips