Bisou Bisou: Mediterranean-inspired cocktail bar in Old Montreal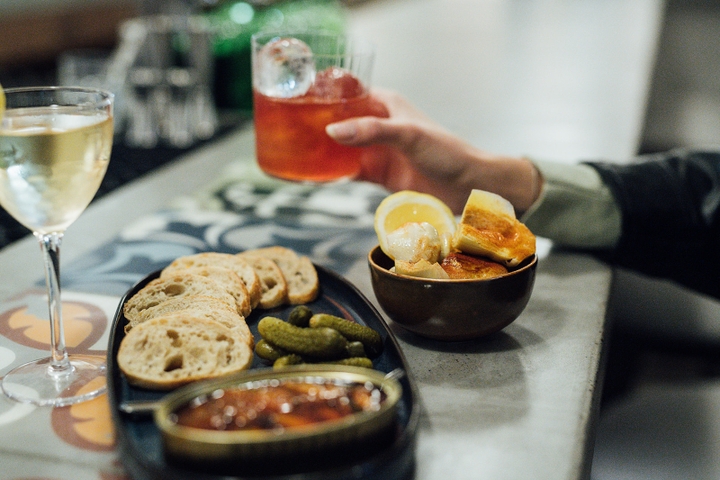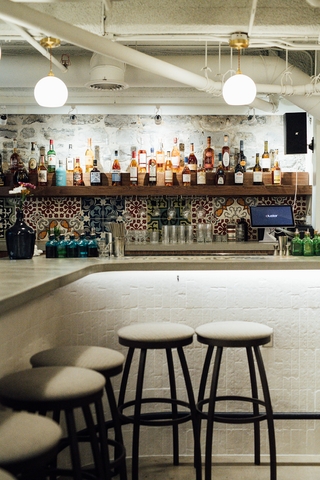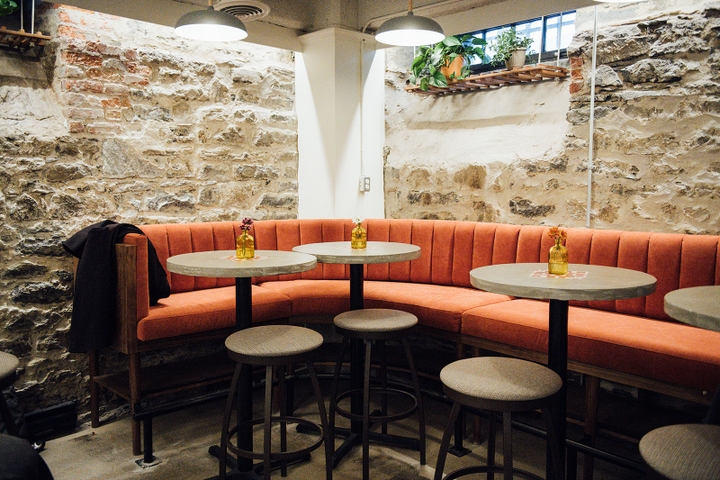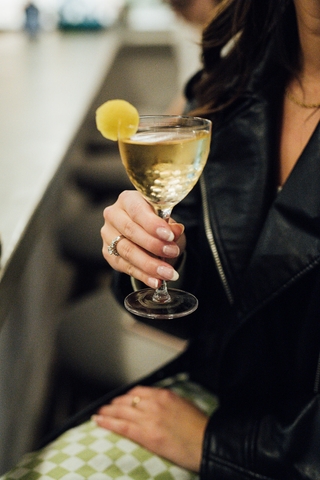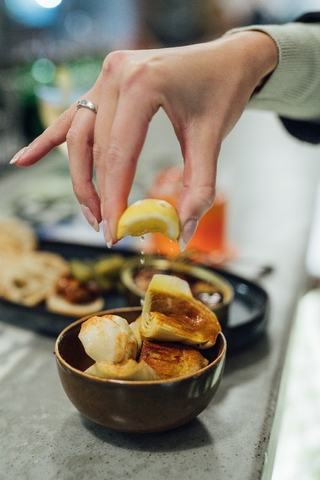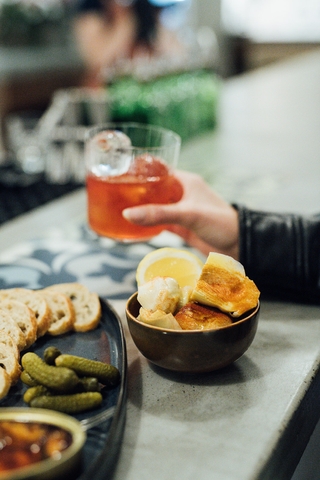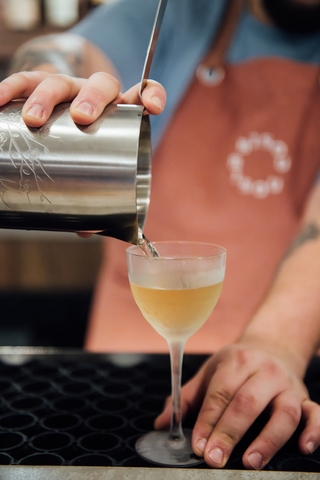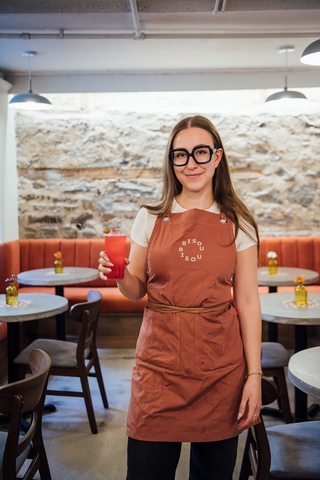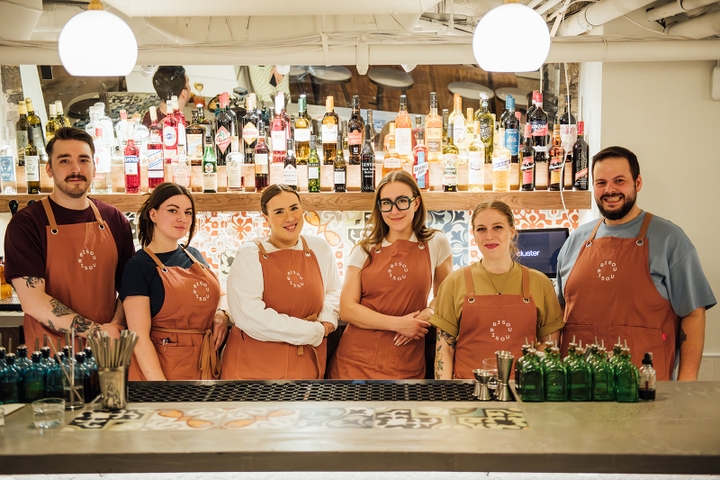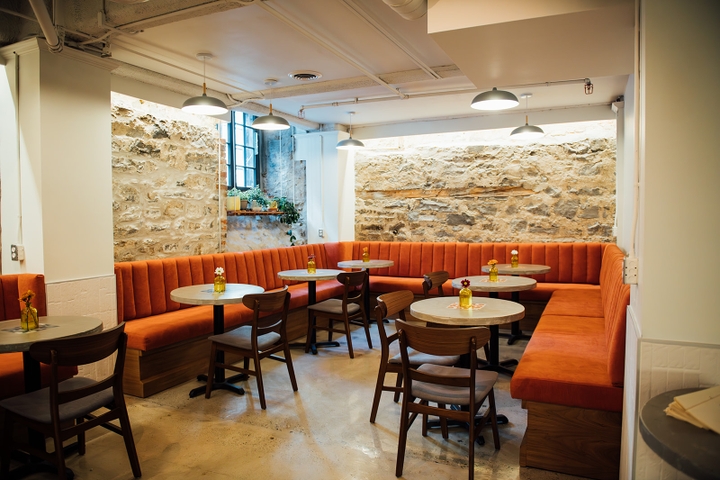 Bar Bisou Bisou

Monday: Closed
Tuesday: 4:00 PM – 12:00 AM
Wednesday: 4:00 PM – 12:00 AM
Thursday: 4:00 PM – 12:00 AM
Friday: 4:00 PM – 12:00 AM
Saturday: 4:00 PM – 12:00 AM
Sunday: 4:00 PM – 12:00 AM


Owner(s) Kevin Demers, Gregory Buda, Robert Weeks
Bartender Grace Honsberger-Grant
Opened 2023

Accepts mastercard, visa, amex, cash, debit
65 Seats
Bisou Bisou is a charming cocktail bar located in the heart of Old Montreal. Perfect for an apéritif, it's the ideal place to start your evening in the neighbourhood (or to party until late).
The bar opened on April 20, 2023 and is owned by the same people who own several of the popular adjacent locations. Kevin Demers (Coldroom and El Pequeño), Gregory Buda (Dead Rabbit and Beagle in New York) and Robert Weeks (Hawksmoor in London and Coldroom) are behind the project. This new address features apéritif-style cocktails, and low-alcohol and non-alcoholic drinks. It's a fantastic addition to Saint-Vincent Street.
"Bisou Bisou is a greeting or farewell used between friends. In our Bisou Bisou, whether you're from across the street or across the Atlantic, we welcome you as a friend. And to that we say, bisou bisou my friend," explains the team behind the project.
The space, which seats about 60 people, has a Mediterranean style. The decor is intimate and cozy, with shades of grey, as well as accents of burnt orange. The room has a beautiful bar, as well as a few tables and benches where you can sit comfortably. The atmosphere is soft and relaxed, perfect for an apéritif with your date or a group.
Tasty cocktails, with or without alcohol
Bar manager Grace Honsberger-Grant, along with Gregory and Rob, have meticulously crafted a cocktail menu with an impressive variety of alcoholic and non-alcoholic beverages to discover. The focus of the menu revolves around apéritif-style cocktails. Among the vast selection, we recommend trying the Mon Sherry, a cocktail made with agricultural rum, fino sherry, passion fruit and raspberry (yum!), as well as the Sunfly, with aperol, cava and apricot. There are also several low alcohol cocktails and mocktails, all made with creativity and love. The house also offers a collection of fortified wines, others from the Mediterranean region, and vermouths.
You may be happy to learn that the prices here are quite affordable for the neighbourhood. On the service side, the talented team of mixologists will be able to brilliantly execute the different cocktails offered, as well as any special request.
The bar offers several options for nibbling, including a charcuterie and cheese platter to accompany your cocktails. There's even a variety of tasty Mediterranean-inspired preserves to round it all out.
We like this new address to enjoy happy hour in a nice setting with attentive service, and with a delicious cocktail in hand, of course.
Happy discovery!
Written by Marie-Lou Pillin
Photography by Alison Slattery