Where to find Quebec beers, wines, and cider in Montreal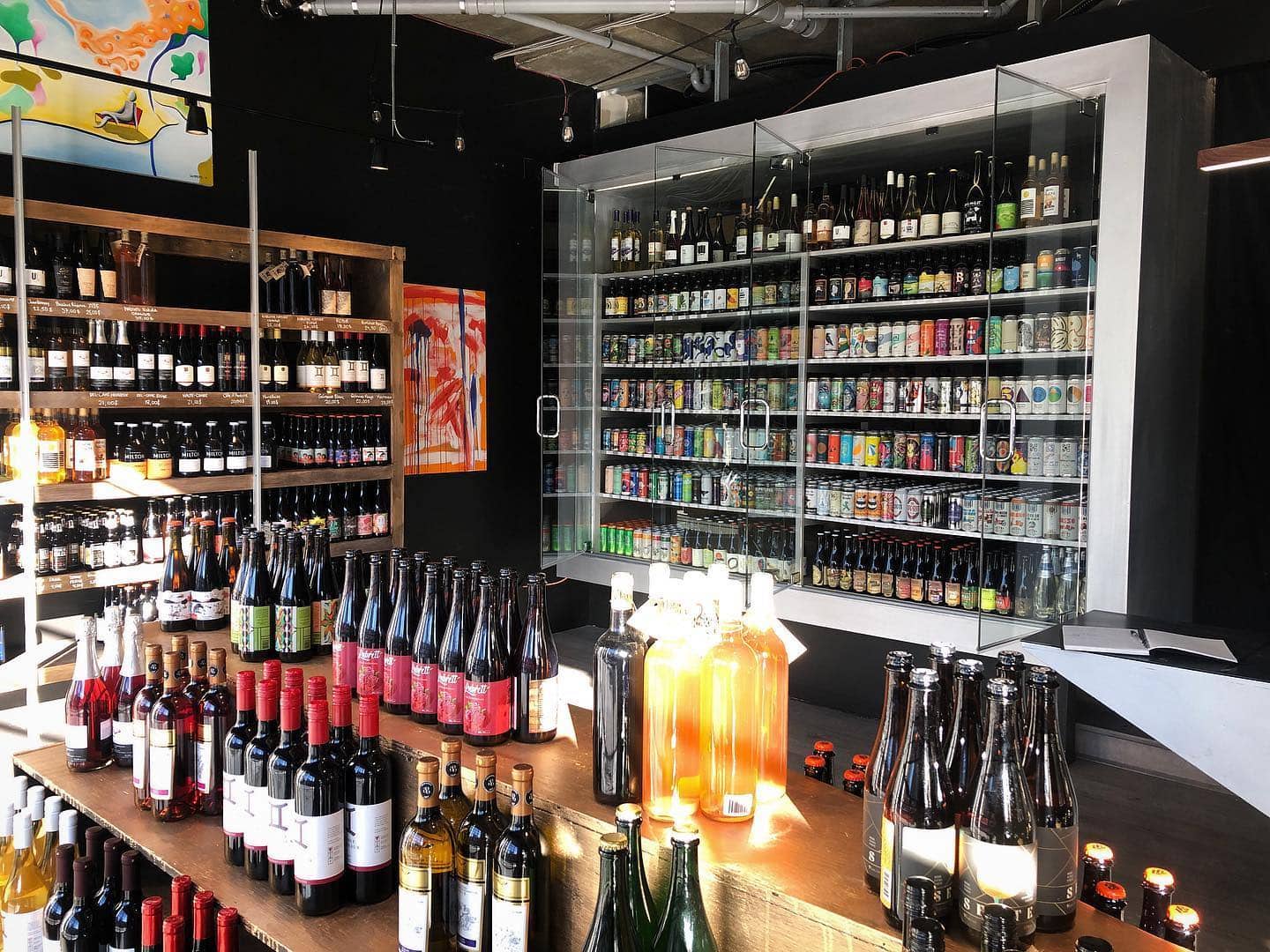 In recent years, Quebec microbrewery beers and wines have gained increasing popularity. The community of artisanal brewers and winemakers in Quebec continues to grow with products of exceptional quality. The variety of Quebec products on the shelves of specialty grocery stores and other addresses across the city ensures something for all tastes!
With the arrival of the warm weather, it is more tempting than ever to get some good drinks to enjoy in the sun. All occasions are good to celebrate with a good microbrewery beer or a local wine. But where can we find these products, which are not all available at the SAQ? In addition to the many restaurants, bars and cafés, several addresses specialize in the sale of Quebec beers and wines.
This type of business is becoming increasingly popular and is always run by passionate people who are eager to share their expertise with you. They will know how to recommend products according to your preferences, and there is no doubt that with the variety available, you will leave with some great finds.
Here's our list of addresses where you'll find Quebec beer, wine, and cider in Montreal:
This little shop selling Québécois products in Ville-Émard has everything you need for an apéritif. They sell cheeses, charcuterie, jams and prepared foods; but most importantly, Quebec wines and ciders, as well as a superb selection of local beers.
This shop in Atwater Market is well worth a visit for a good bottle of Quebec cider or wine. Then stop by Pizza Mia a few doors down for the perfect picnic on the banks of the Lachine Canal.
If there's one place to find microbrewery beers, it's at the Peluso dépanneur on Beaubien Street (also on Rachel). The address offers an impressive selection of beers from here and elsewhere, as well as several Quebec wines and ciders. The staff, always friendly, will know how to advise you.
In Montreal and Longueuil, La Boîte à Vins is the specialist in Quebec wines and vineyards. The two locations also have a selection of beers made with the pomace of Quebec wines. This is the place to find unique products to enjoy at your next happy hour.
You can order great craft beers from Cheers locations in the South West and South Shore and have them delivered to your home. They'll even keep your order cool while you pick it up!
This small Ahuntsic business brings together a fine grocery store, William J. Walter's sausages and Quebec beers, wines and ciders under one roof. A winning formula for a successful barbecue!
With locations in Villeray, Petite-Patrie, and on the Plateau, Veux-tu une bière? is a boutique that specializes in microbrewery beer. We particularly like the "staff recommendations" section of their website to let the experts guide you.
In Hochelaga-Maisonneuve, the Quebec beer, wine and cider merchant supports local producers by making their products accessible to consumers eager for good juice.
The Griffintown store also offers a complete online experience to discover Quebec microbrewery beers, ciders and wines.
This chain of boutiques specializing in local craft beers, wines and ciders focuses on a personalized customer experience to help you discover products that match your tastes. Their "surprise bag" service allows you to enjoy beers selected especially for you, each month. A new location will soon open on Notre-Dame West, adding to the 30 (!) locations across the province.
Located a few steps away from the restaurant of the same name on Notre-Dame West, Boucherie Grinder is a staple for lovers of aged steaks, ribs and fine charcuterie. They also offer Quebec wines and ciders from some of our favourite producers.
On the border between Villeray and Rosemont-Petite-Patrie, this charming little neighbourhood grocery store offers a selection of local and/or organic products; fruits and vegetables, meats and charcuterie, bread, fine products, and, of course, a nice selection of local beers, wines and ciders.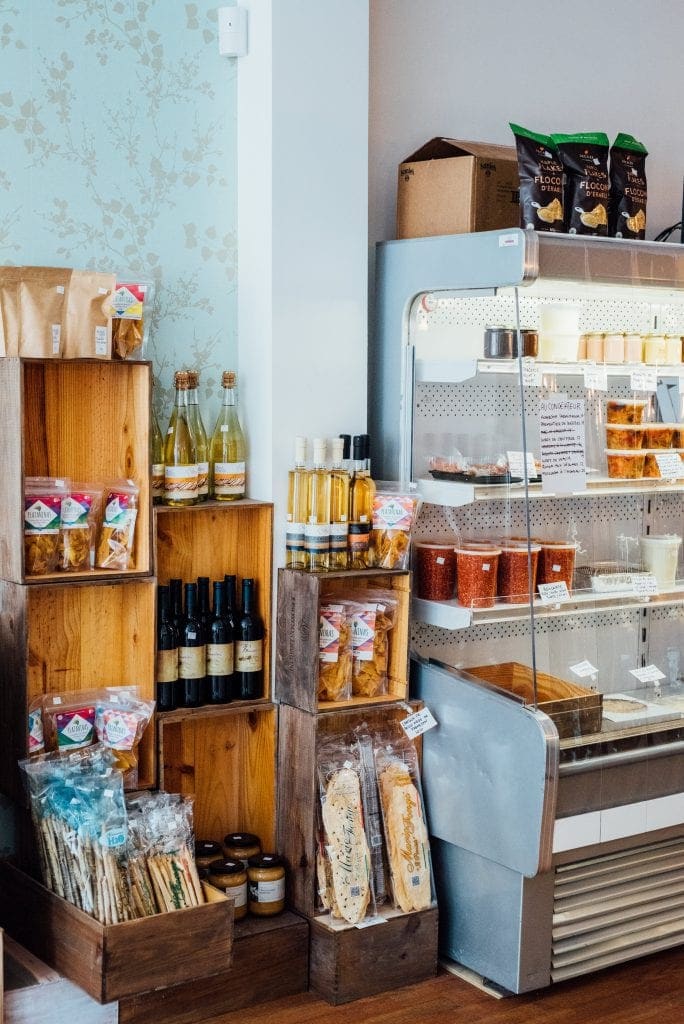 Comptoir Sainte-Cécile is a very nice counter and épicerie near the Jean-Talon market. Here, you can find high quality products from Quebec to eat and drink. What more could you ask for?
232 Rue de Castelnau Est
Montréal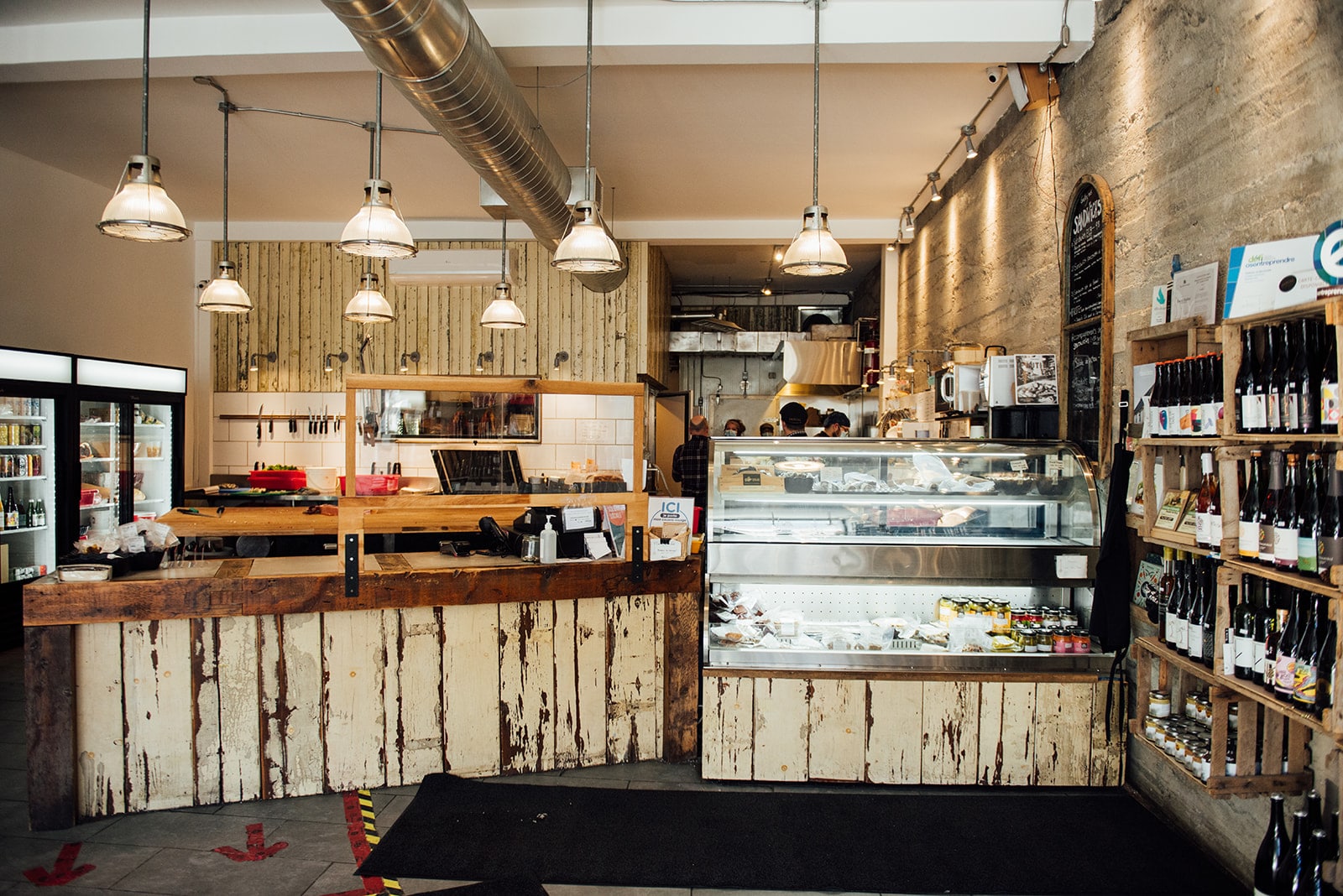 Pascal le boucher is a fine butcher shop that sells local meat of excellent quality. This Villeray addresses also sells Quebec beers, cider and wine.
8113 Rue Saint-Denis
Montréal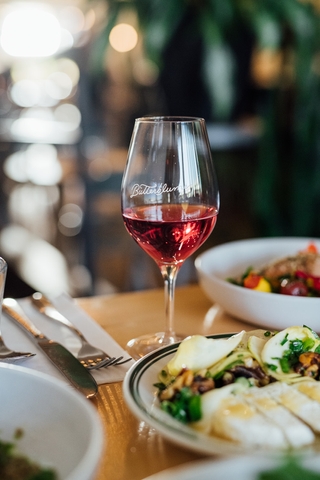 Épicerie Butterblume, located in the space adjacent to the restaurant, offers a take-out menu and ready-to-eat meals, coffee, ice cream and a fine selection of local wines and beers.
5836 Boulevard Saint-Laurent
Montréal
See on map
232 Rue de Castelnau Est Montréal H2R 1P5
8113 Rue Saint-Denis Montréal H2P 2G7
5836 Boulevard Saint-Laurent Montréal H2T 1T3