The best of Old Montreal: Our suggested addresses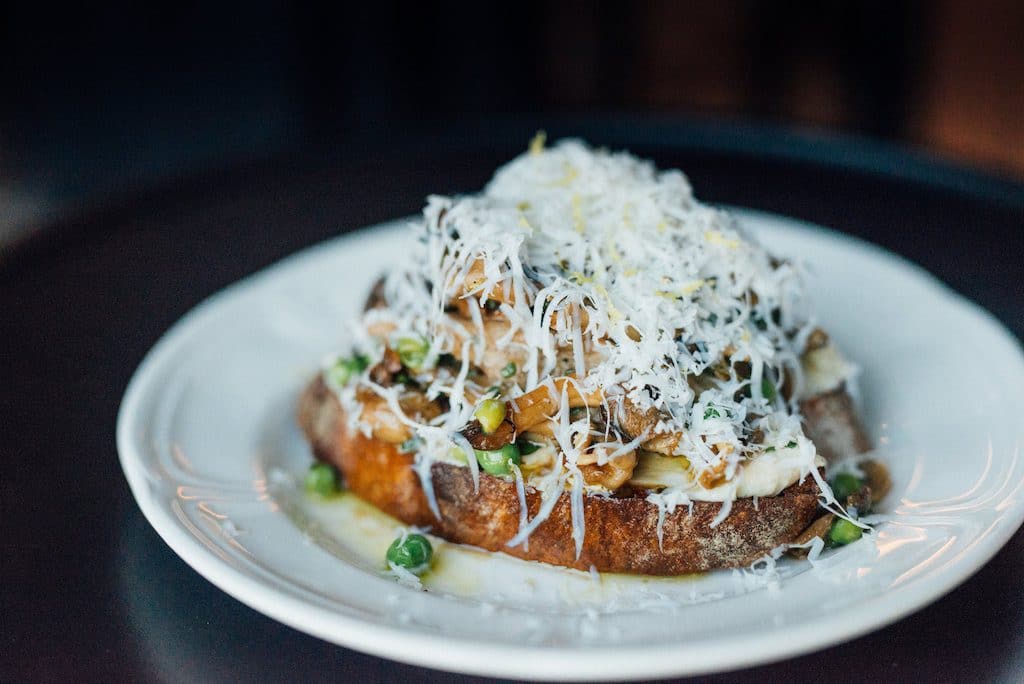 The best of Old Montreal: our suggestions for bars, cafes and restaurants
Old Montreal is probably one of the most iconic neighborhoods in this city for many reasons. With an incredible history, beautiful architecture, vibrant energy and an abundance of attractions and activities, Old Montreal is like a bottomless treasure chest of things to discover.
Old Montreal is the oldest urban neighbourhood in all of Canada. As you walk through the area, you will be surrounded by historic monuments, century-old buildings and many cobblestone streets. You'll notice a diverse population, countless boutiques and specialty stores, and plenty of fun activities. Whether it's a ride on La Grade Roue de Montréal (the Ferris Wheel), a visit to the beautiful Notre Dame Cathedral or a walk along the waterfront, you'll never be bored!
Unsurprisingly, our favourite thing to do in the neighbourhood is to discover the best spots to eat and drink! From beautiful cafes, to hidden bars, to chic or more relaxed restaurants, there is something for all palates, at any time of the day. Of course, this neighbourhood list is not exhaustive. It is simply a selection of our favourite cafes, bars and restaurants in Old Montreal that are featured on our site.
Bon appétit!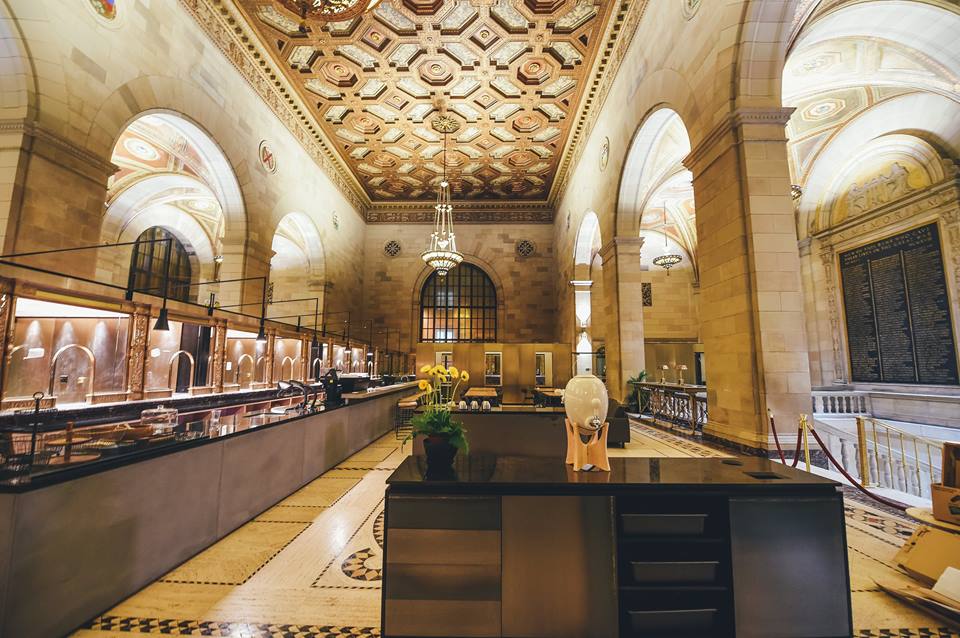 If you're looking for a place that fits perfectly in "Old Montreal", look no further than Crew Café. This beautiful cafe is certainly one of the most beautiful in Montreal. Located in the great hall of the iconic Royal Bank building on St. Jacques Street, with incredibly high golden ceilings, grand chandeliers and more marble than you can imagine, there is something magical about this place. Beyond its beauty, the Crew Café also serves delicious drinks and pastries. A beautiful, inspiring place to be productive, creative, and inspired!
360 Rue Saint-Jacques
Montréal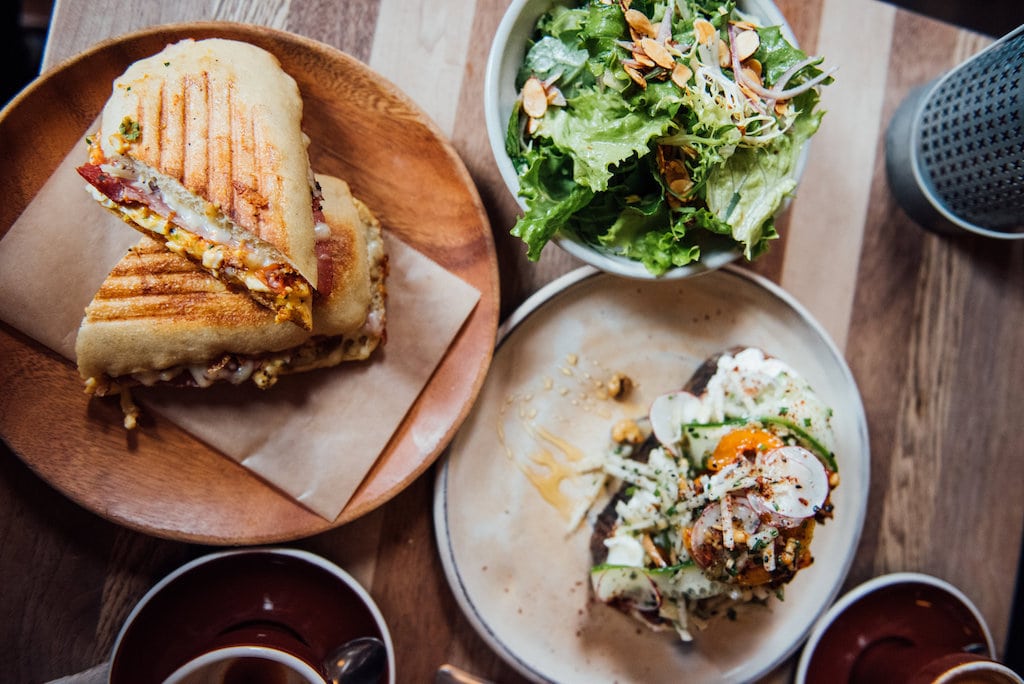 Olive et Gourmando has been a staple in Old Montreal for over two decades now, and there is no doubt that it will continue to be so. This is the place to go when you're looking for something very simple but really delicious, as beautiful as it is good. The decor is very inviting, the perfect place to enjoy a Sunday morning in good company. Once you enter, you'll be instantly drawn to the counter overflowing with pastries at the front of the room. The brunch and breakfast offerings are each more tempting than the next, and their brunch offering, as well as their croissants, are amongst the best in the city!
351 Rue Saint-Paul Ouest
Montréal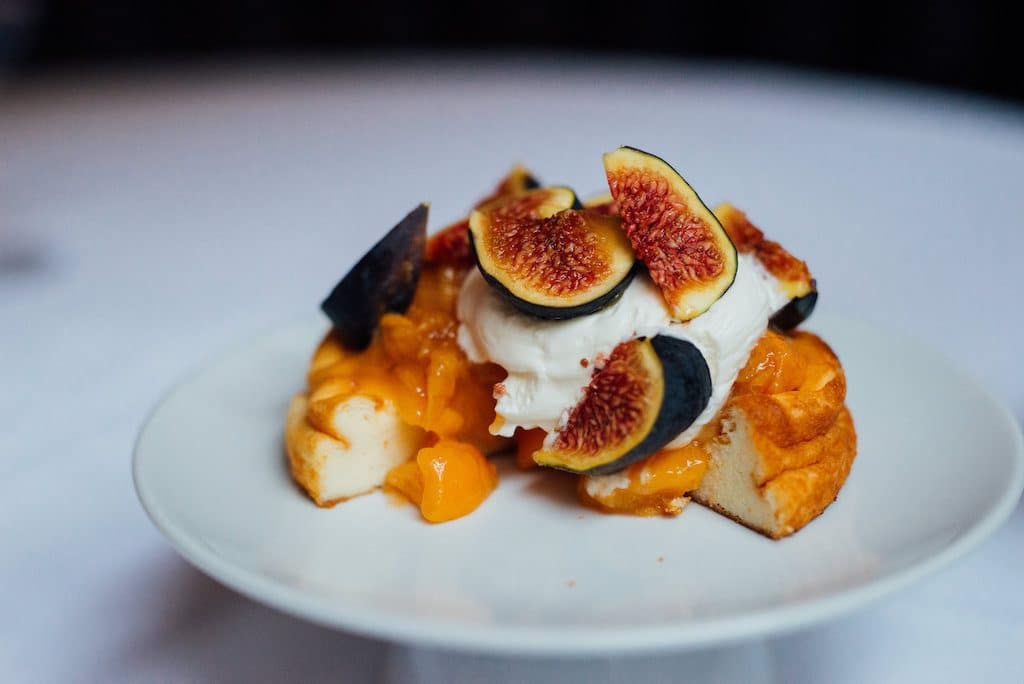 Monarque is one of our favourite restaurants, and certainly one of the most beautiful. The restaurant opened its doors in a beautiful space in the heart of Old Montreal in 2018 and welcomes its clientele to savour excellent gourmet French-inspired cuisine. Every detail, from the decor to the service to the menus, has been well thought out. Contemporary and French-inspired cuisine; plates as beautiful as the place in which they are served. The seasonal menu is constantly evolving and follows the chef's inspirations, so you'll be sure to be surprised at each visit.
406 Rue Saint-Jacques
Montréal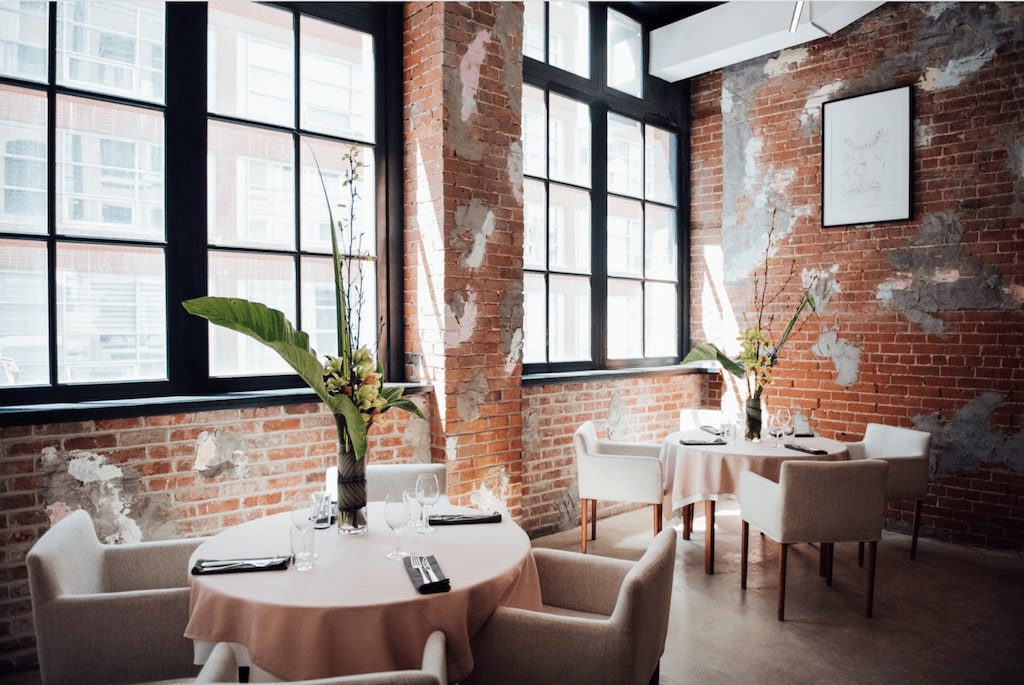 Not only is Pastel a beautiful restaurant, but it is one of the best in town. Coming to Pastel is not a decision you make on a whim! The food is delicious and very creative, and dining here is an incredible experience. The space at Pastel is beautiful: a chic, minimalist decor and very spacious. The kitchen offers creative and well-crafted dishes that highlight Quebec and Canadian products. Everything here is very refined and of high quality. We find Japanese influences in certain dishes, but also in the vision of respecting the products used. Whether it is for its excellent refined and creative cuisine or for its absolutely superb space, the place is a true success.
124 Rue McGill
Montréal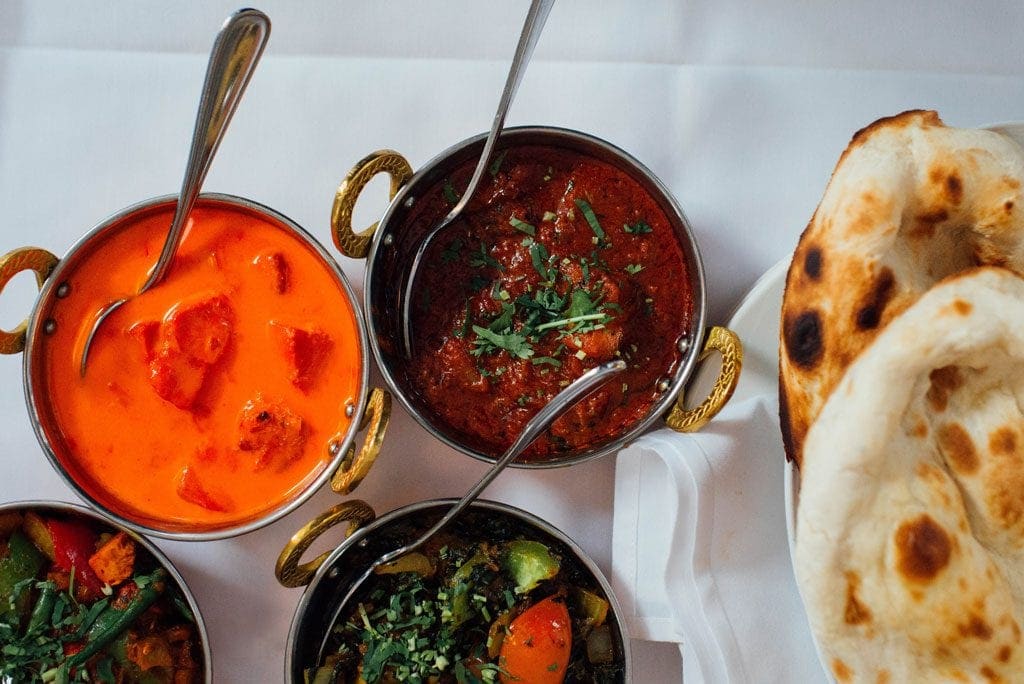 When you come to Gandhi, it's to enjoy delicious Indian cuisine in a chic space in the heart of Old Montreal. The restaurant is located on St. Paul Street West, in a charming building, typical of the neighbourhood. Inside, the decor is very bright, clean and minimalist, and the service is just as attentive. On the menu, you'll find all kinds of appetizers and entrees – the chef recommends the vegetarian dishes, Korahi lamb, Korahi chicken and tandoori. The menu is primarily traditional Indian cuisine, so you will probably recognize the names of most of the dishes. Gandhi is one of our two favourite chic Indian restaurants in town.
230 Rue Saint-Paul Ouest
Montréal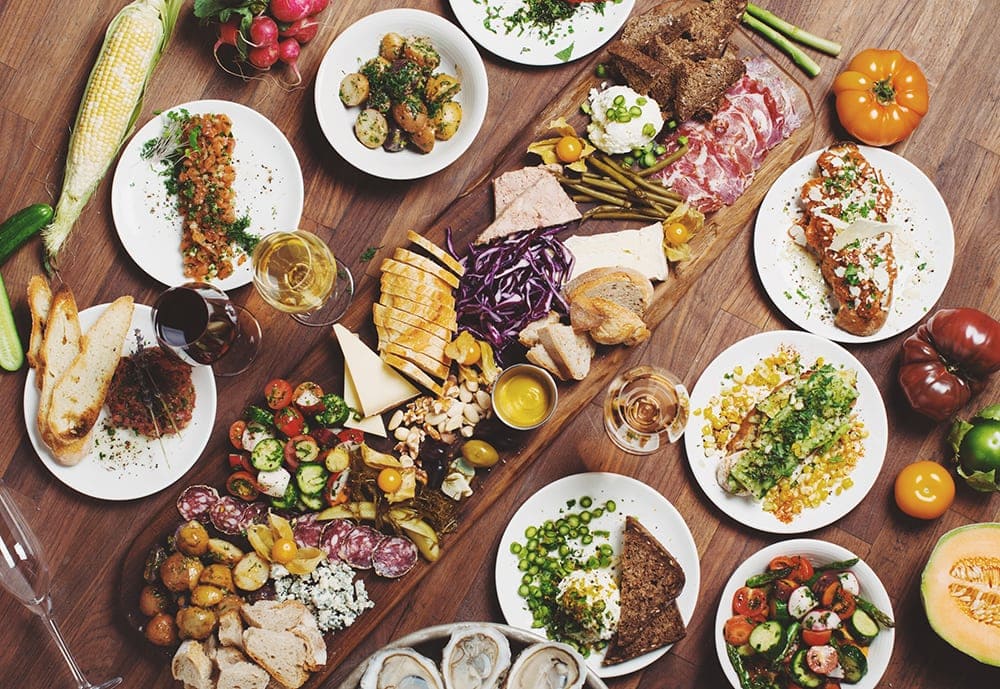 The bar Philémon, nestled in Old Montreal, is a great place to go out. According to owner Marc Beauchamp, the original idea was to create a bar where you could enjoy good wine, good food, good cocktails and all the other good things in life. At Philémon, you can enjoy charcuterie and a menu of simple dishes designed to be shared. Everything is made with quality products, and it shows in the final result. On the drinks side, there are bold and affordable wines from private imports. Even after seven years, this bar continues to offer its guests a festive atmosphere that is always enjoyable. Thank you Philemon.
111 Rue Saint-Paul Ouest
Montréal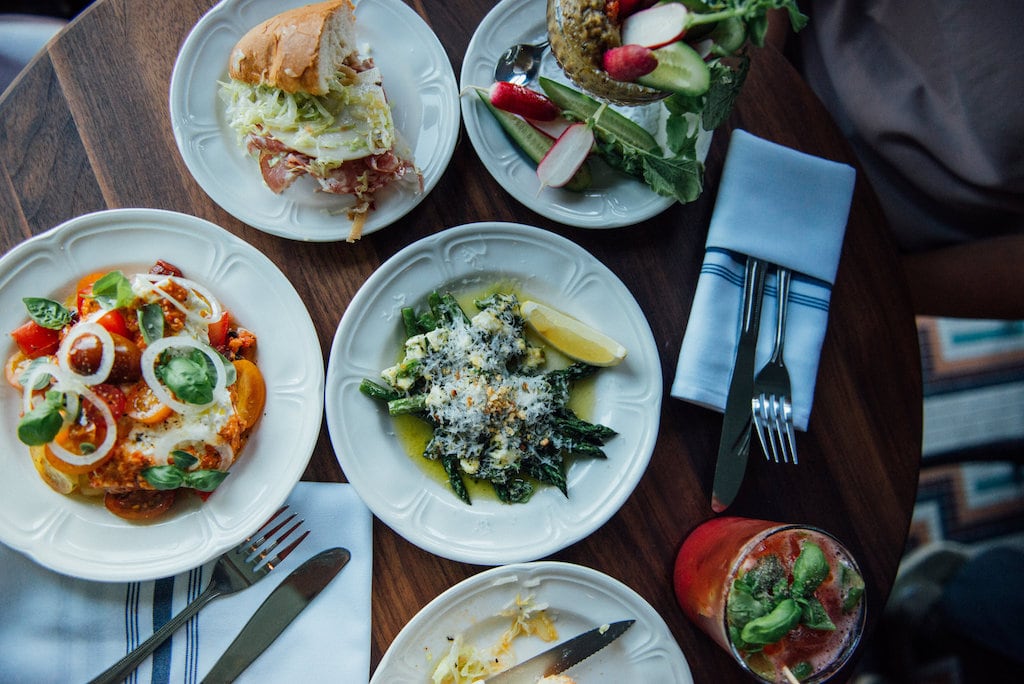 Caffe Un Po Di Piu is a very charming address that will transport you directly to Italy as soon as you sit down. This bistro belongs to the same incredible duo of Olive and Gourmando, so it's no surprise that we love everything that is offered here. The very elegant interior designed by the famous Atelier Zébulon Perron, creates a relaxed and cheerful atmosphere. The address is part of our list of the most beautiful restaurants in Montreal. The menu features delicious, fresh and original small plates to share. We have a real soft spot for the burrata. Save room for desserts as well. The wine list – 100% Italian – is composed of natural wines from private importation. For cocktails, you'll find the Italian classics done well. For a brunch, lunch, exceptional coffee or dinner, Caffe Un Po Di Peu is definitely worth a try.
3 Rue de la Commune Est
Montréal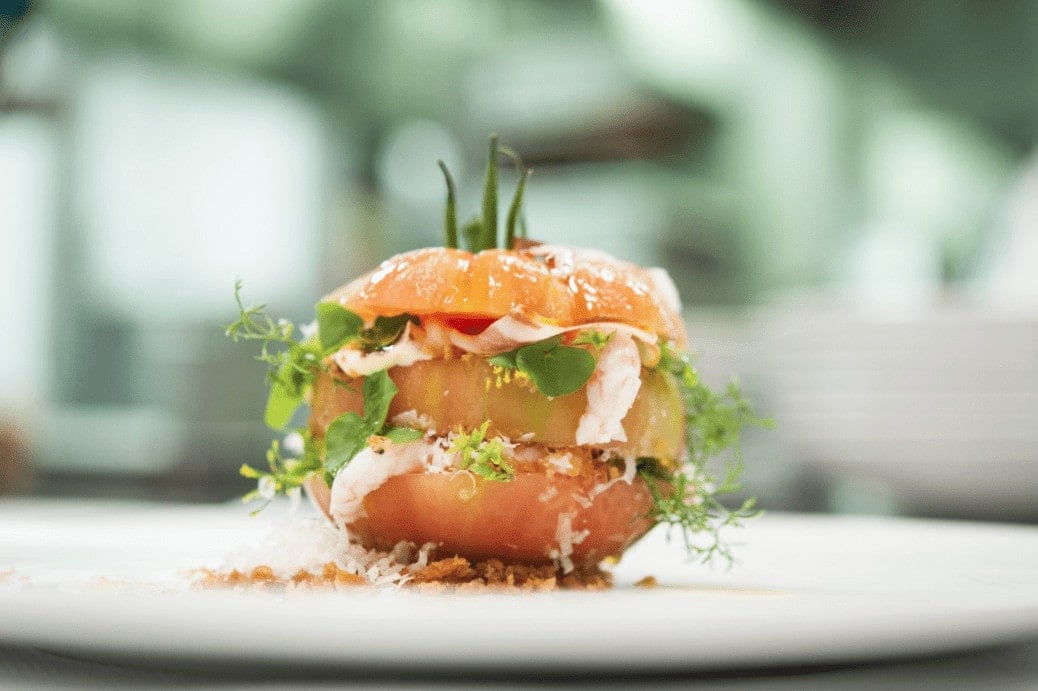 Since its opening nearly 3 decades ago, Restaurant Toqué has established itself as one of (if not the) best restaurants in Montreal. Owners Normand Laprise and Christine Lamarche have always risen to the challenge of running a fine dining restaurant in Montreal. The cornerstones of the menu are creativity, quality and presentation, and all of this is well worth the high price. There is a tasting menu and an à la carte menu, with a discounted lunch menu. Toqué offers a wine list that consists primarily of private imports from traditional wine countries. If you want to invest wisely in a great evening, a meal at Toqué is definitely one to add to your list.
900 Place Jean-Paul-Riopelle
Montréal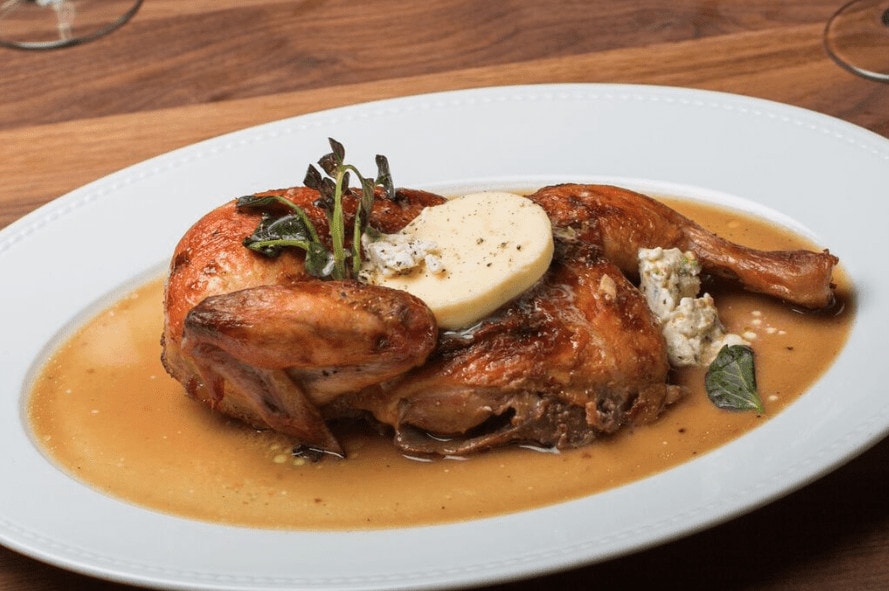 Jellyfish Crudo+Charbon is an Old Montreal restaurant located in the beautiful space at the corner of Marguerite d'Youville and Sœurs Grises streets.  With its large corner windows and 16 foot ceilings, the space is quite impressive. It has been listed among the most beautiful in Montreal. On the menu, many original flavours and atypical mixes; the cooking is neat and delicious and as you may have guessed, the menu presents both raw and charcoal-grilled offerings. The place is impressive while offering a cozy atmosphere. Well-made menu, warm and courteous service and a festive atmosphere.
626 Rue Marguerite-d'Youville
Montréal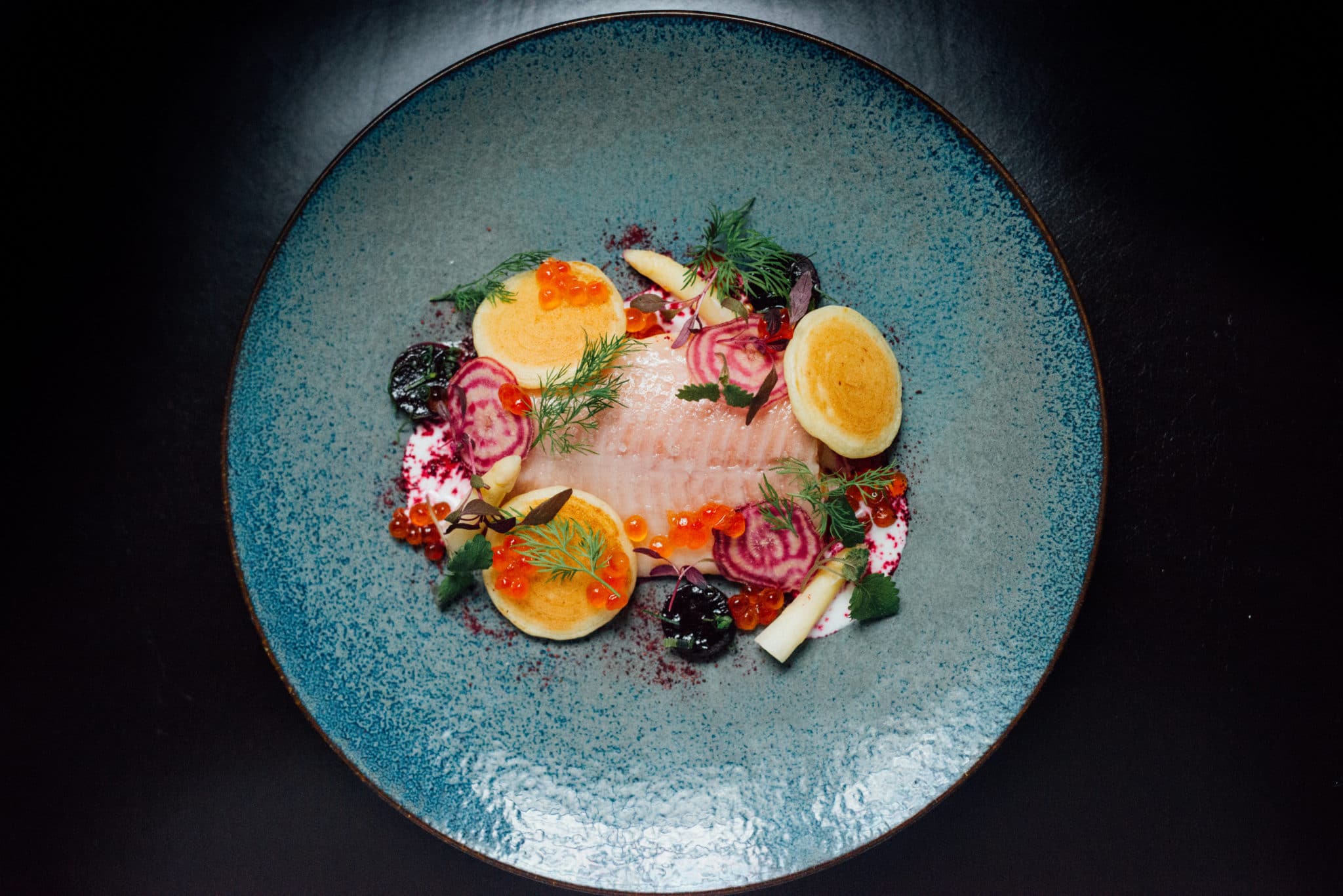 Le Club Chasse et Pêche
Club Chasse et Pêche is one of the best restaurants in Montreal if you're looking for something a little exclusive and chic with great food. Since its opening, this restaurant has become one of our favourite addresses in the neighbourhood. On the menu, you'll find excellent bourgeois, opulent and contemporary cuisine. A short menu where everything is a success; no room here for half measures. The menu has of course been created around hunting and fishing, always putting forward some fish, poultry and red meat, which is often game. As for the wines, the restaurant offers an impressive list put together by the head cellarman Ray Manus and his assistant Philippe Vincent. We particularly like this restaurant for its creativity, its intimate atmosphere and its original and delicious menu.
423 Rue Saint-Claude
Montréal
360 Rue Saint-Jacques Montréal H2Y 1P5
351 Rue Saint-Paul Ouest Montréal H2Y 2A7
406 Rue Saint-Jacques Montréal H2Y 1S1
124 Rue McGill Montréal H2Y 2E5
230 Rue Saint-Paul Ouest Montréal H2Y 1Z9
111 Rue Saint-Paul Ouest Montréal H2Y 1Z5
3 Rue de la Commune Est Montréal H2Y 0B1
900 Place Jean-Paul-Riopelle Montréal H2Z 2B2
626 Rue Marguerite-d'Youville Montréal H2Y 2E4
423 Rue Saint-Claude Montréal H2Y 3B6
Photography by Alison Slattery