Lachine Canal: our favourite places to stop on your next bike ride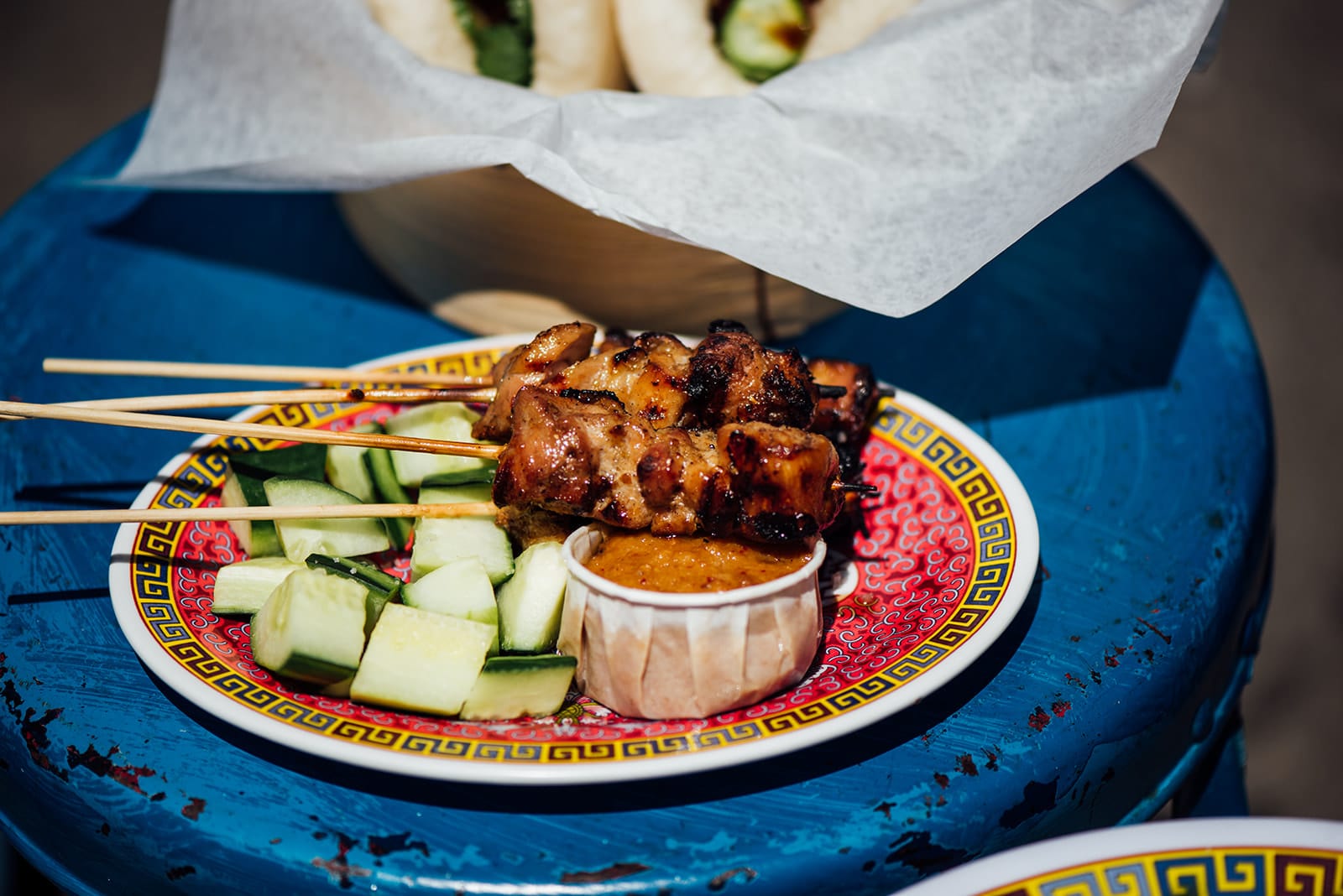 Summer is in full swing, with endless days spent outside. Planning your holidays in the metropolis? The city offers a wide range of activities that will appeal to young and old. Montrealers are very fortunate to have access to countless green expanses and don't have to leave the city to enjoy their favourite outdoor activities, along the Lachine Canal.
It's no secret that Montréal is home to many cycling enthusiasts, and the city has been building more and more infrastructures for Montrealers to practice their favourite sport within the city limits. Inaugurated in 1977, the bike path near Lachine Canal has become a must for tourists and locals alike. It owes its success to the magnificent parks and natural spaces along the way, which are just perfect for picnicking. Located at the heart of the Sud-Ouest borough cycling network, the circuit follows the canal over 13.5 km, from the Bonaventure Expressway, west of the Old Port to Chemin du Musée in Lachine.
We've drawn up a list of restaurants, bars and cafés of all kinds for your next gourmet bike ride along Lachine Canal.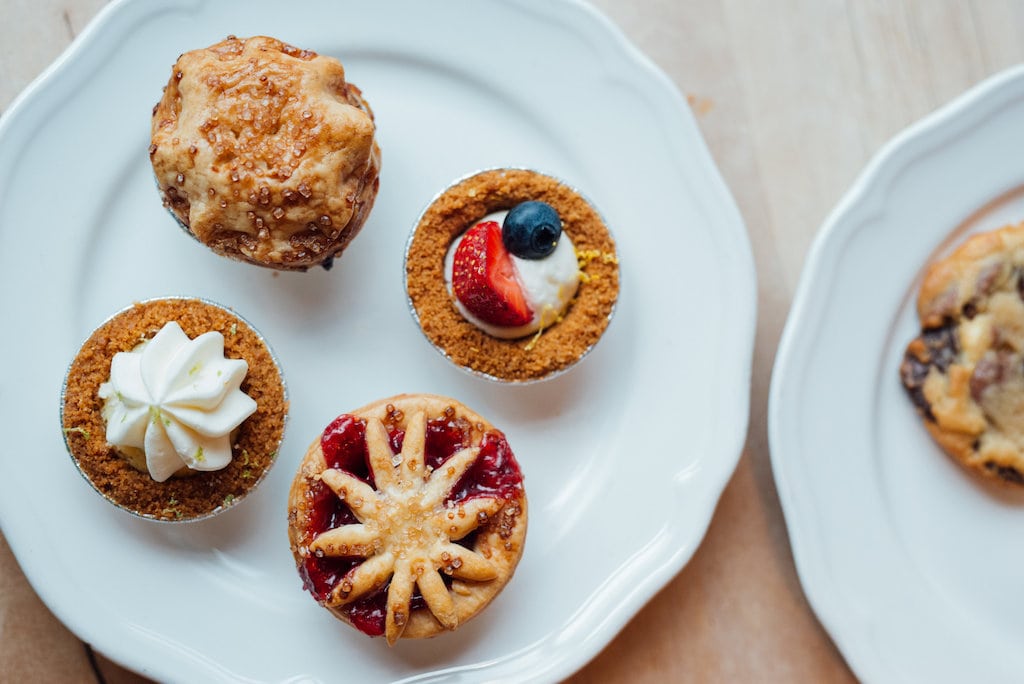 All our cyclist friends make a mandatory stop at Rustique for the ultimate sugar rush. The decor in the homey atmosphere is warm, the staff is very friendly and the delicious aroma of hot pies wafts through the air. There are a few tables where you can sit and enjoy a little break before, during or after your ride. Don't miss the lemon meringue, apple pie or cherry pies.
4615 Rue Notre-Dame Ouest
Montréal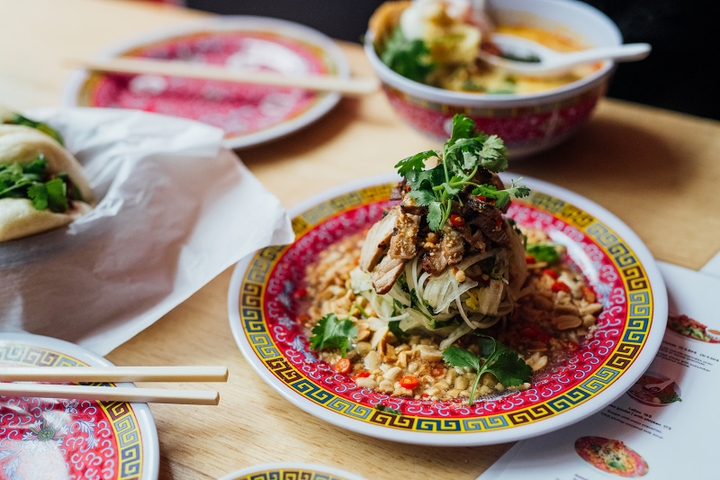 It goes without saying that Atwater Market is chock-full of delicious addresses, and a visit there means a full belly when you leave. Satay Brothers—a little haven of Asian flavours—is definitely a must. There are Satay skewers, steamed buns, laksa soup and so many other finger-licking delights. The only thing better than the food is the atmosphere.  If there's a long lineup at the market, head over to Satay Brothers restaurant on Rue Atwater just a few steps away for its beautiful decor, warm atmosphere and same delicious menu. The hardest part is choosing between the two locations!
3721 Rue Notre-Dame Ouest
Montréal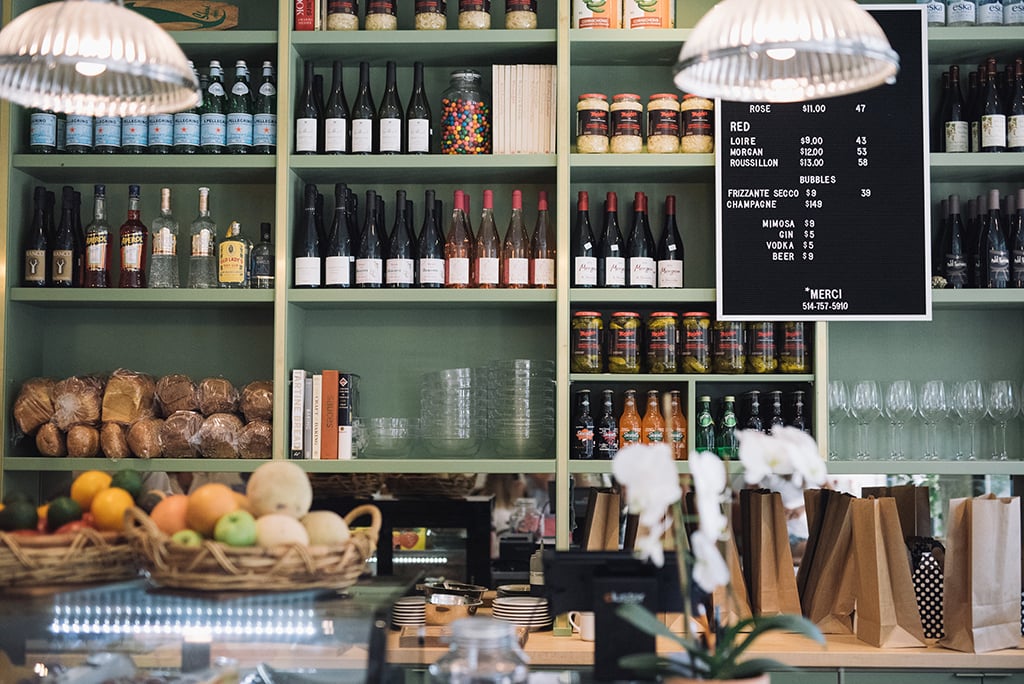 Arthurs Nosh Bar is always buzzing because it serves up one of the absolute best brunches in town. With its superb decor, attentive service and relaxed atmosphere, the charming restaurant offers Jewish specialties spiced up by Chef Alexandre's boundless imagination. We especially like the gravlax sandwich, pancakes and the succulent schnitzel.
4621 Rue Notre-Dame Ouest
Montréal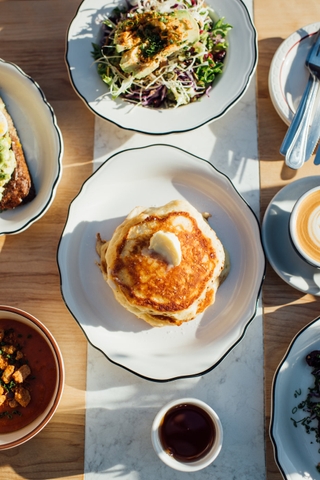 No matter the season, September Surf Café is the epitome of a sunny break. This pretty seaside-inspired spot serves up some of the best coffee in town, along with a snack-box style menu of fresh gourmet dishes like avocado toast, fresh salmon bowls, great breakfast sandwiches and more.
2471 Rue Notre-Dame Ouest
Montréal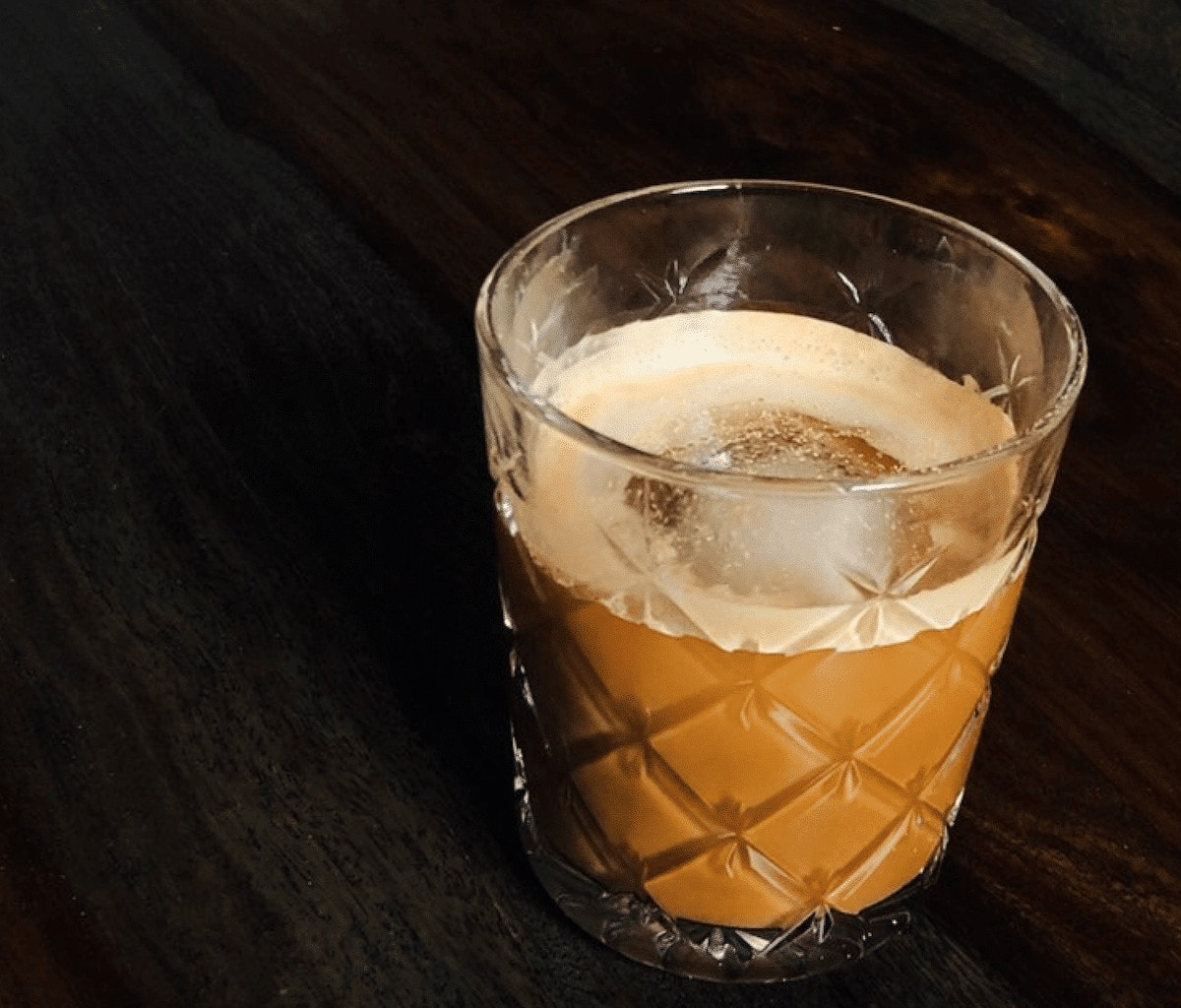 Cordova is a café, restaurant and bar where you can sip great coffee, delicious cocktails and quality wines. And that's not all! The house also concocts excellent Spanish-inspired tapas that highlight local products. Enjoy pan con tomate, Cantabrian anchovies, olives marinated in orange, charcuteries, cheese and sandwiches year-round and a few other dishes that change with the seasons.
4606 Rue Notre-Dame Ouest
Montréal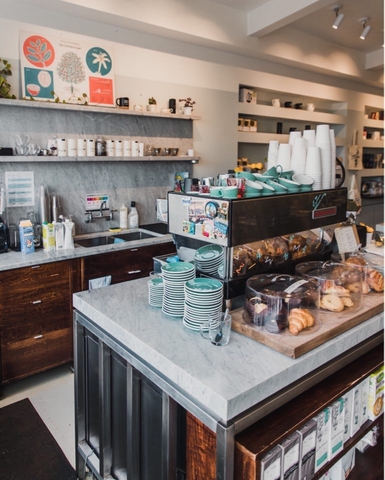 Café Saint-Henri
Café Saint-Henri has built its impeccable reputation on simple and delicious fare. It's the perfect place for a brunch or laid-back lunch with a great cup of coffee in a relaxed atmosphere.
260 Place du Marché-du-Nord
Montréal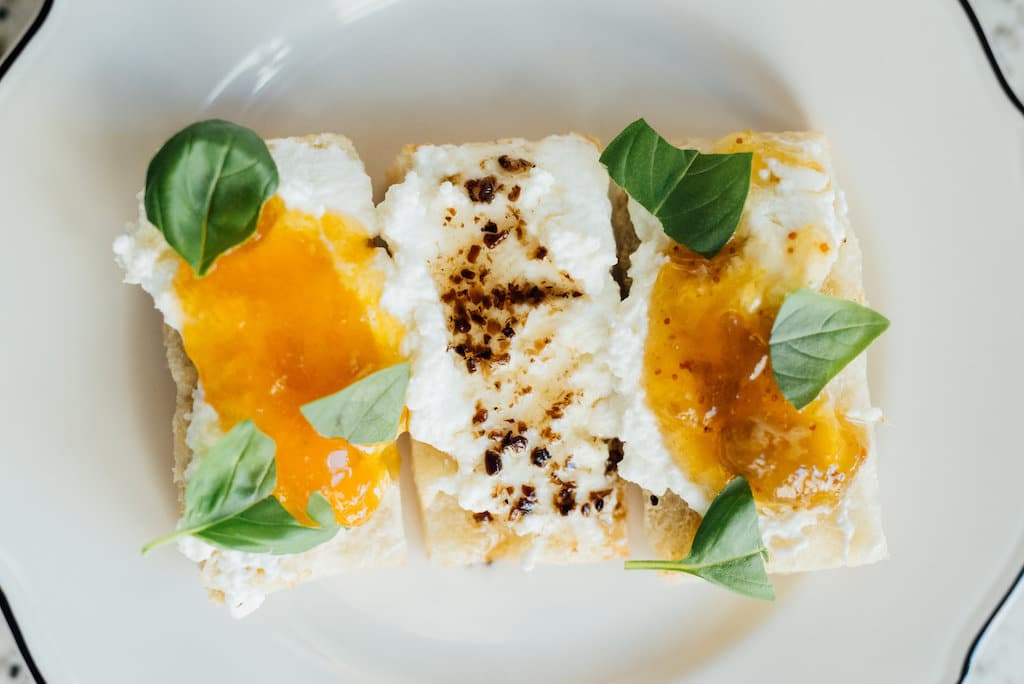 In the heart of Griffintown, Mano Cornuto is an address we never tire of! Ideal any time of day and for all occasions, stop in to enjoy Italian wonders such as fresh focaccia, delicious pasta dishes, colourful salads, generous sandwiches and pastries that will make you feel like you're living the dolce vita.
988 Rue Ottawa
Montréal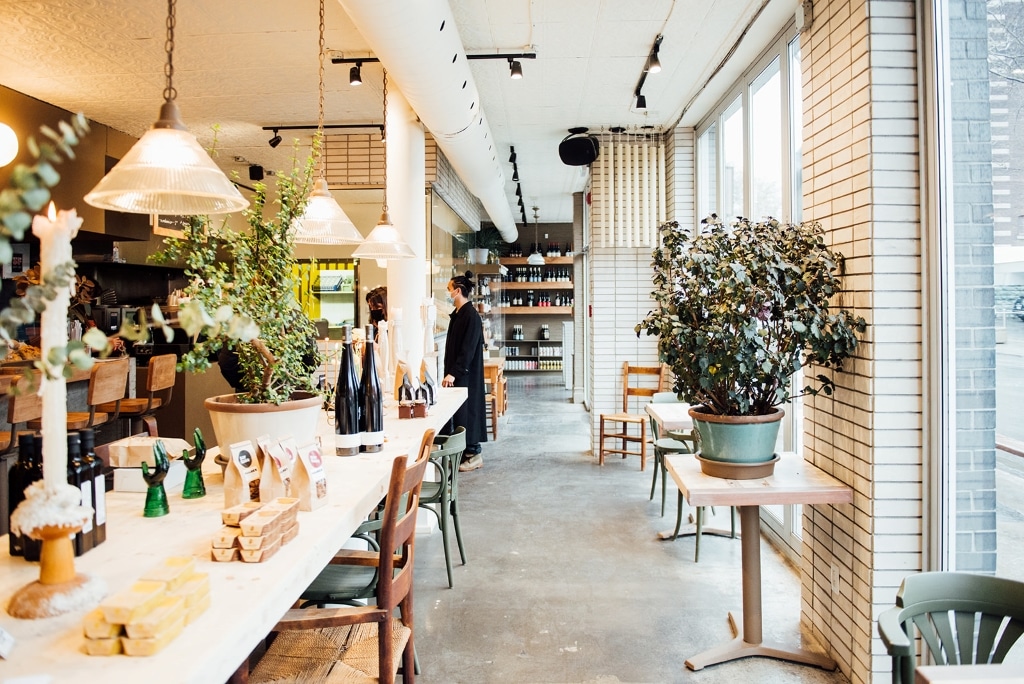 BarBara wine bar is the brand-new address in Saint-Henri that Montrealers are flocking to. After your ride, have a glass of wine on the terrace with some Italian-inspired delicacies. If you want a little caffeine boost, BarBara's got you covered.
4450 Rue Notre-Dame Ouest
Montréal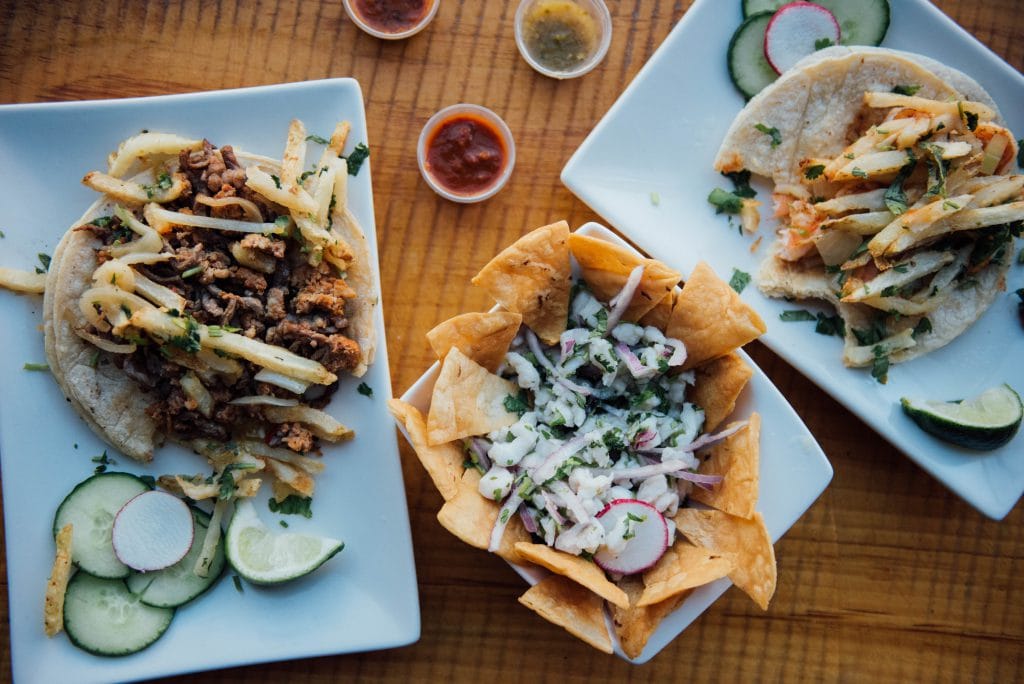 Tacos Victor is the perfect destination when you have a hankering for Mexican flavours in Saint-Henri. Try tacos with flank steak, chorizo, shrimp, veggies, tongue and sirloin. What makes the place extra special? The fries that go on top of every taco—a specialty in owner Victor Soto's hometown of Tultitlán. There's no better place to toast to a great bike ride!
4280 Rue Notre-Dame Ouest
Montréal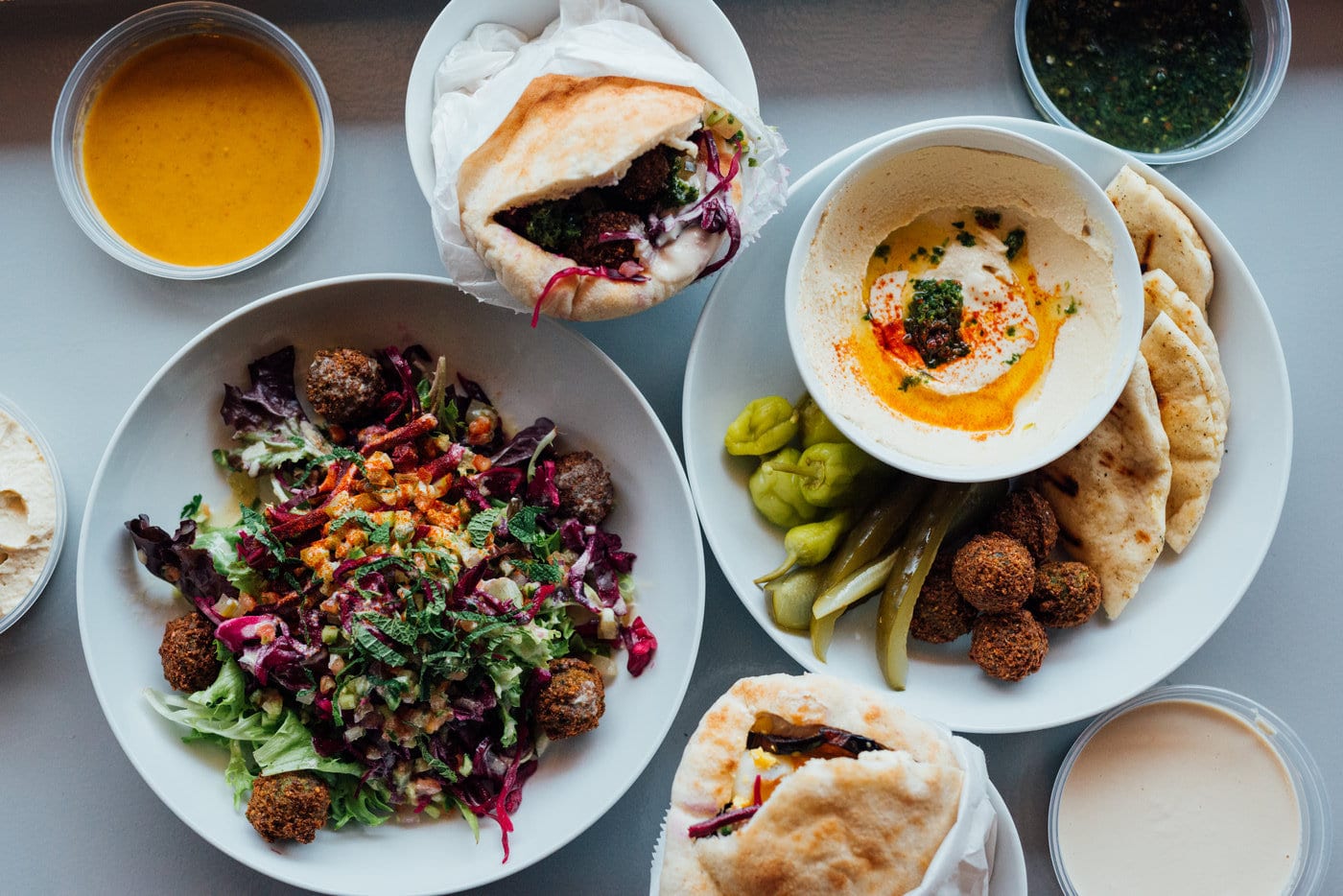 For the entire summer season, you can enjoy Falafel Yoni's delicious falafel in the restaurant area of the Atwater Market. You'll find all the emblematic products of the little address we first knew in the Mile-End: falafel, hummus and sabich, not to mention the mint lemonade.
4549 Rue Wellington
Montréal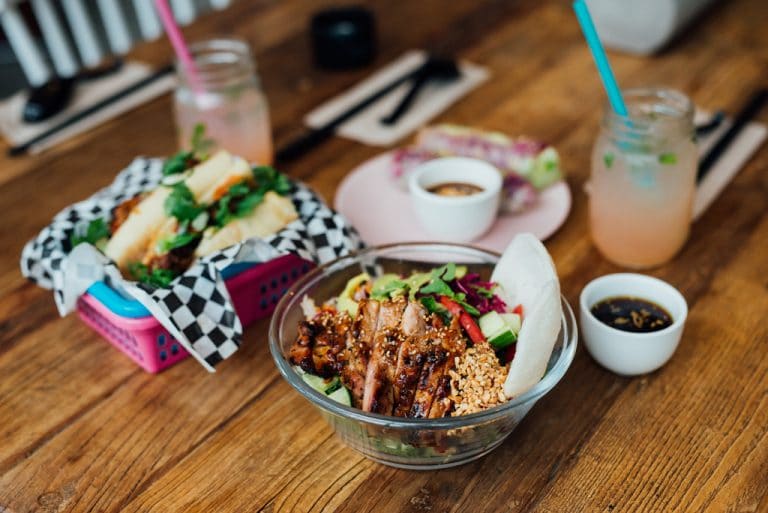 Petit Sao's colorful, summery and authentic Vietnamese cuisine can also be found at the Atwater Market. The counter, located right next to the Lachine Canal, is a favorite of locals and market visitors alike. The menu is composed of classic Vietnamese dishes: marinated chicken bun, banh mi, egg rolls, fresh vegetable salads and shrimp chips. Several vegetarian options are also offered.
138 Avenue Atwater
Montréal
See on map
4615 Rue Notre-Dame Ouest Montréal H4C 1S5
3721 Rue Notre-Dame Ouest Montréal H4C 1P8
4621 Rue Notre-Dame Ouest Montréal H4C 1S5
2471 Rue Notre-Dame Ouest Montréal H3J 1N6
4606 Rue Notre-Dame Ouest Montréal H4C 1S4
260 Place du Marché-du-Nord Montréal H2S 1A1
988 Rue Ottawa Montréal H3C 1S3
4450 Rue Notre-Dame Ouest Montréal H4C 1S1
4280 Rue Notre-Dame Ouest Montréal H4C 1R6
4549 Rue Wellington Montréal H4G 1W8
138 Avenue Atwater Montréal H4C 2H6