Nhau Bar: Charming hidden bar in Old Montreal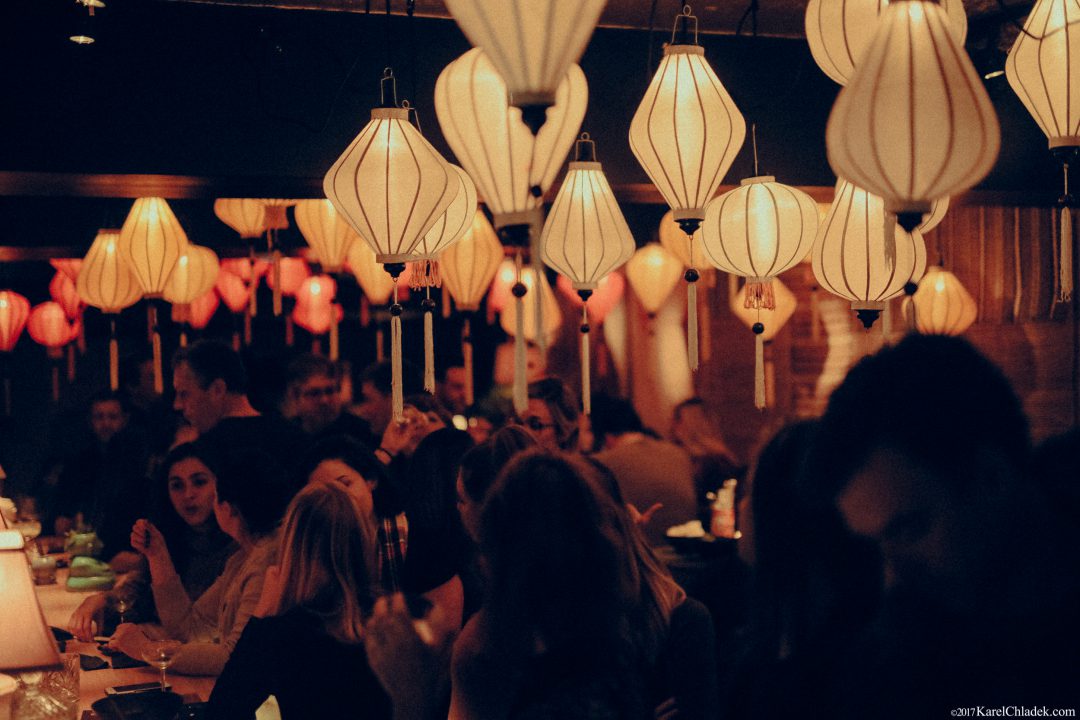 Nhau Bar

Monday: Closed
Tuesday: 5:00 PM – 1:00 AM
Wednesday: 5:00 PM – 3:00 AM
Thursday: 5:00 PM – 3:00 AM
Friday: 5:00 PM – 3:00 AM
Saturday: 5:00 PM – 3:00 AM
Sunday: Closed


Owner(s) Nicolas Urli, Francisco Randez, Ross Louangsignotha, Flore-Anne Ducharme
Chef(s) I don't know
Opened 2017

Accepts mastercard, visa, amex, cash, debit
30 Seats
Accepts groups
Nhau Bar is the hidden cocktail bar at Hà in Old Montreal! Officially opened on January 12, 2017, the cocktail bar is absolutely charming. "We wanted to make a bar in which you didn't feel like you were in Montreal, a space that would make you travel," says Nicolas Urli, co-owner.
It's a success: when you walk through the imposing golden door that gives access to Nhau Bar, you discover a universe that invites you to travel. The bar belongs to the same owners as Hà in Old Montreal: Nicolas Urli, Francisco Randez, Ross Louangsignotha and Flore-Anne Ducharme have succeeded in creating a space that will once again charm visitors.
The decor of the Nhau Bar, developed by the talented designer Amlyne Phillips and her team is once again superb! The space of about fifty seats is both friendly and intimate: there is a long bar and several small tables around. A hundred lanterns hang from the ceiling lending a festive air, and beautiful carpets and fabrics adorn the walls. The address is now on our list of the most beautiful bars in Montreal!
The cocktail menu, developed by Tao Zrafi and Maxime Daraize is sophisticated and very original. There are cocktails with plum or strawberry wine, tea or even foie gras! The cocktails are between $14 and $32 (for two people). There are also a few wine options by the glass or bottle, but we come here mainly for the cocktails.
To accompany the drinks, Chef Ross Louangsignotha has designed a succinct menu of beloved Hà classics with a few items that will change according to the mood. These include the excellent buns, chicken wings, and some rather exquisite little snacks like the famous imperial rolls and fried broccoli.
The Nhau Bar also offers a unique musical atmosphere – you'll find among others DJ Abeille, Laurence Matte, Adrien Mitchell, Philip Cabana, Shaida, and David A. The atmosphere of Nhau Bar is definitely unique and worth a visit!
We love this new address to have a fancy cocktail in an atmosphere that carries you away!
Written by Sophie Monkman
Photography by Karel Chladek