Sabrosa: Delightful Latin American address at Place Jacques-Cartier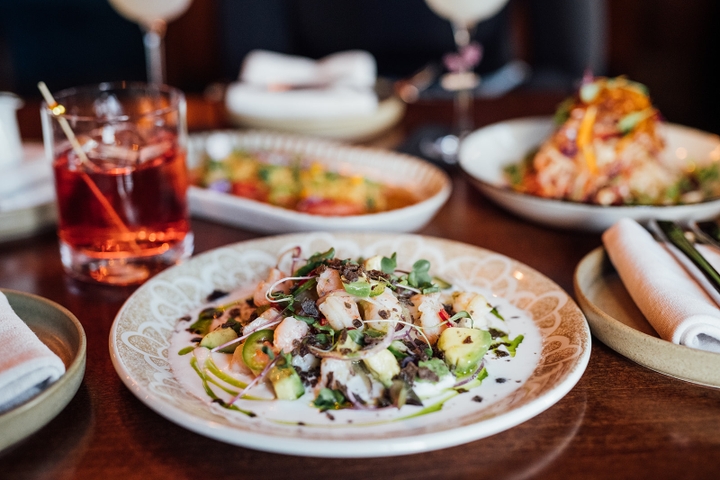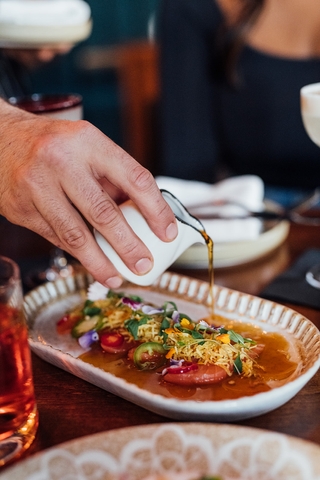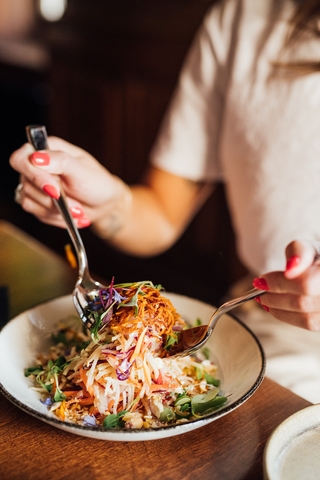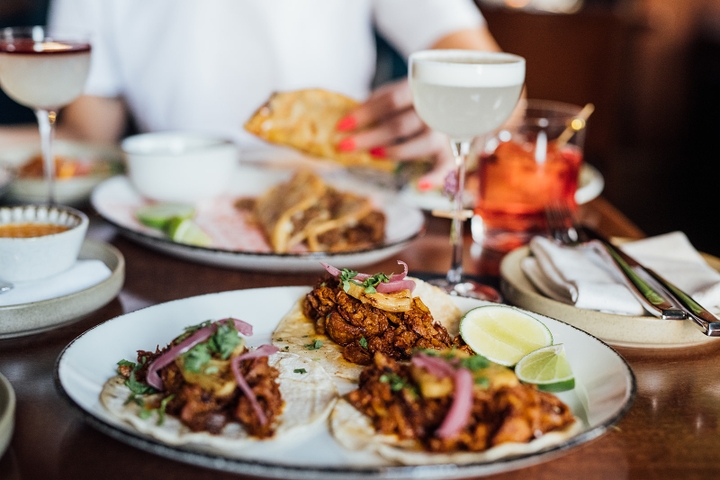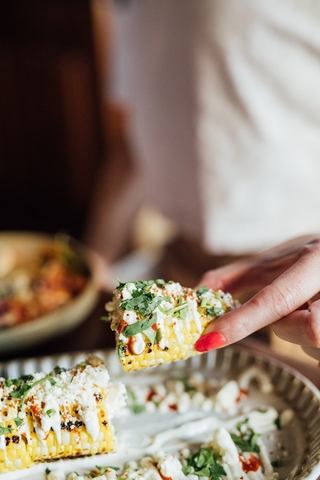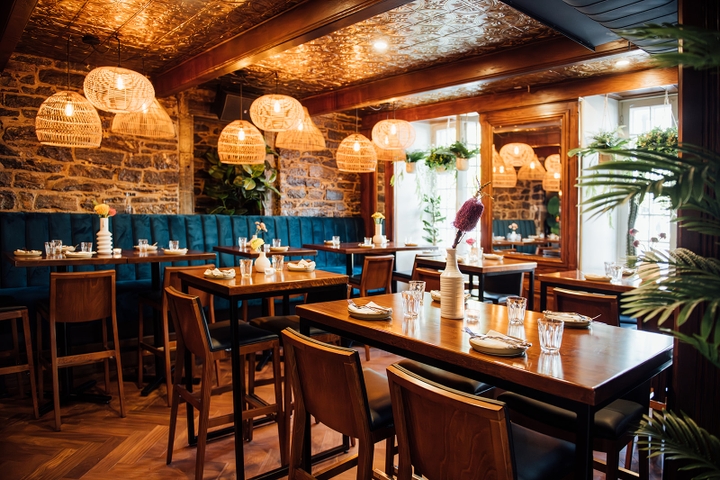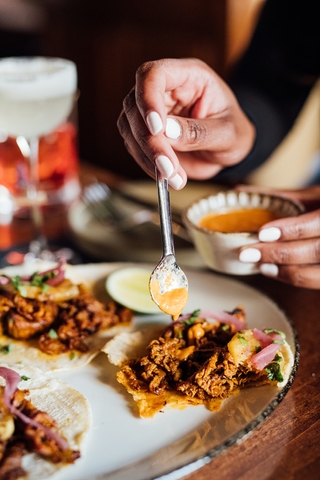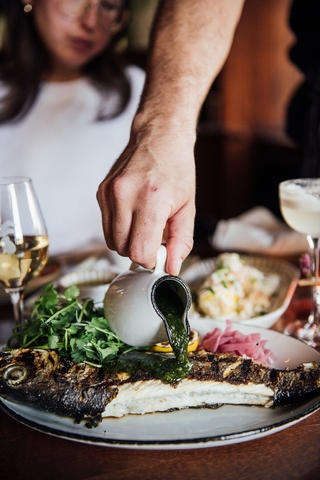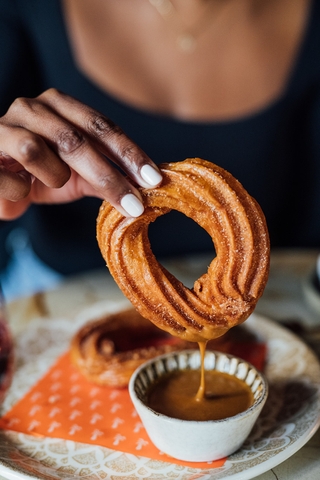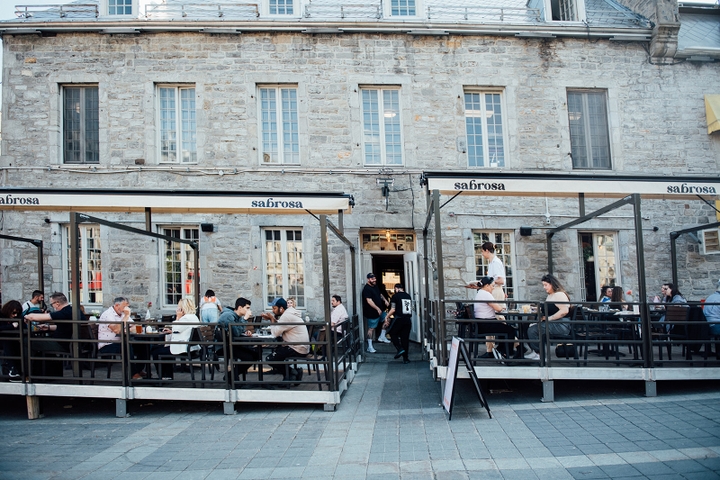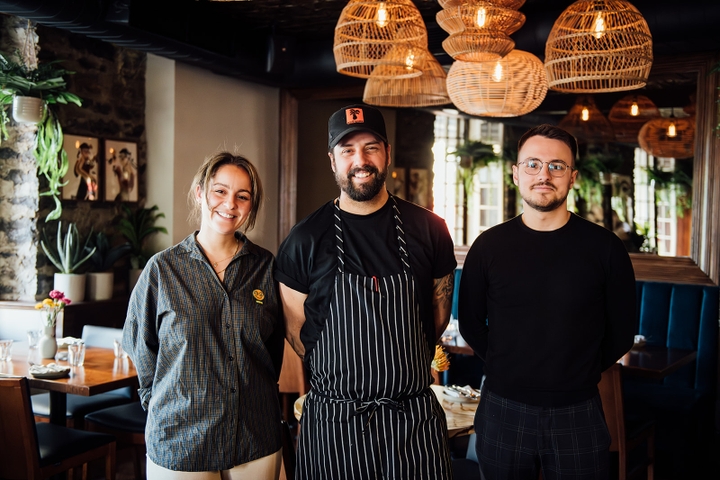 Sabrosa

Monday: 12:00 – 11:00 PM
Tuesday: 12:00 – 11:00 PM
Wednesday: 12:00 – 11:00 PM
Thursday: 12:00 – 11:00 PM
Friday: 12:00 – 11:00 PM
Saturday: 12:00 – 11:00 PM
Sunday: 12:00 – 11:00 PM


Owner(s) Nadia Bilodeau, Takeshi Horinoue
Chef(s) Guillaume Morin , Evangelos Kerasiotis
Bartender Tammara Diaz
Opened 2023

Accepts mastercard, visa, amex, cash, debit
62 Seats
Accepts groups
Finally, a great place to eat at Place Jacques-Cartier! A delightful combination of rich and tasty dishes, accompanied by friendly service and a hushed muy caliente decor, awaits you at Sabrosa.
The owners of Sabrosa, Nadia Bilodeau and Takeshi Horinoue, behind Ristorante Donato in Westmount, stumbled upon the place a bit by chance: "We wanted to make a Montreal project from the start. The place is very touristy, but we are confident that our concept will attract Montrealers who will want to come and enjoy a true summer moment with us," says Nadia.
A real team effort
Sabrosa, which means delicious, offers Latin-American cuisine with multiple influences and a little Japanese touch. The menu, signed by Takeshi Horinoue, Guillaume Morin and Evangelos Kerasiotis, is fresh, creative and delicate, concocted with quality ingredients and representative of the team's personality. We loved the birria tacos, the salmon tiradito, and the whole sea bass. In spite of the intense crowds at Place Jacques-Cartier, the team takes on the challenge of offering weekly specials concocted with seasonal products according to the inspiration of the moment. The exotic cocktail menu elaborated by Arianne Marcil and Asilex Rodriguez is vibrant, surprising and atypical. The Chávez and the SCL – YUL, two cocktails full of unique aromas, won us over. The restaurant also offers a mezcal and tequila tasting, with a selection suggested by mixologist Tammara Diaz. In addition, they have a wine selection that includes classic bottles and funky references; in sum, there is something for everyone.
"We're proud to be such a close-knit team and that our vision has come true exactly, or almost exactly, as we wanted it to," says the bubbly Nadia. Everyone pitches in to provide a quality experience for customers. The Sabrosa team is bursting with creativity, and their passion is definitely contagious.
A delightful hybrid of the past
When you enter Sabrosa, the respect for the history of the building—through the wood and the stone—is combined with Nadia's creativity and the result is a humble, chic and warm space, dotted with fresh flowers, courtesy of Ashley Bilodeau. The atmosphere here is fun and lively, making you want to stay and take your time.
Our team was delighted with the experience at Sabrosa, with their tasty dishes and cocktails, full of love and passion, all in a convivial atmosphere.
We wish you all the best for the future!
Written by Fabie Lubin
Photography by Alison Slattery