Restaurant Gandhi: Elegant Indian dining in Old Montreal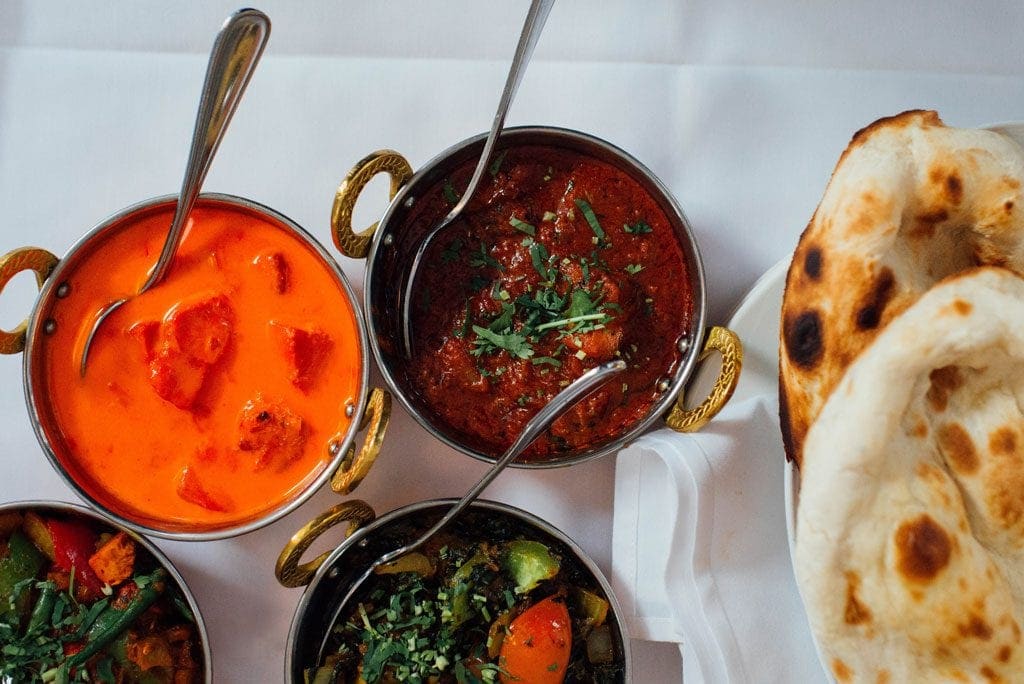 Gandhi

$$$
Monday: 11:00 AM – 2:00 PM, 5:00 – 10:30 PM
Tuesday: 11:00 AM – 2:00 PM, 5:00 – 10:30 PM
Wednesday: 11:00 AM – 2:00 PM, 5:00 – 10:30 PM
Thursday: 11:00 AM – 2:00 PM, 5:00 – 10:30 PM
Friday: 11:00 AM – 2:00 PM, 5:00 – 10:30 PM
Saturday: 4:30 – 10:30 PM
Sunday: 4:30 – 10:30 PM


Owner(s) Farouk Ahmed
Opened 2001

Accepts mastercard, visa, amex, cash, debit
80 Seats
Offers catering
Accepts groups
Is accessible
Gandhi is one of Montreal's best Indian restaurants.
The name Gandhi was chosen for the historical importance of this Indian family dynasty and their connection to the Indian people. « Montrealers love history and we wanted to share with everyone some of our own, » says Faruk Ahmed, the owner.
« Here in Quebec, I have learned that only the best should be served: the best food, the best service, what's 'chic', etc. I wanted to open a restaurant where precisely this would be offered to the customers. » Faruk recalls that back in 2000, there was no Indian restaurant in Vieux Montréal and he wanted this to change, thus in 2001, he opened Gandhi, proposing tasty Indian cuisine to either eat in-house or order as take away.
Inside Ghandi, the surroundings are quite elegant in a timeless way. It is a treat to sit down at tables that are dressed with white tablecloths, and the setting laid out as per a more formal dinner. The wooden chairs are solid with wicker seats. There is one exposed red brick wall that stands out among the others that are a mixture of white, pastel yellow and blue. Enhancing the stature of the room are the white columns and different Indian-themed paintings and artifacts hanging on the walls. The staff are friendly and dressed appropriately for serving an evening meal which raises the level of elegance in Gandhi. Ali Monnaf is behind the menu and as chef, he prepares the food: appetizers – salads, pakoras, bahjees; mains courses – tandoori and curry specialties, biryani, chef's recommendations, vegetarian dishes, rice and Indian breads. The most popular choices are butter chicken, tandoori, Korahi lamb, Korahi chicken, Vindaloo lamb and vegetarian dishes. The Korahi lamb and vegetarian dishes are our favourites. There are also some gluten-free options on the menu. Faruk, the owner has put together the wine list that includes several beers such as Taj Mahal and Cobra brands.
Faruk's own list of « best about Gandhi » is topped by the clientele: « The customers are fantastic. They are very nice and friendly. Everything here is thanks to them. » We like Gandhi for numerous reasons – the good food, the elegant decor and chic atmosphere, and for the professional and friendly service. This is certainly one of our favourite Indian restaurants in Montreal.
Written by Kashanti Sandy