Crew Collective & Café: Montreal's most beautiful café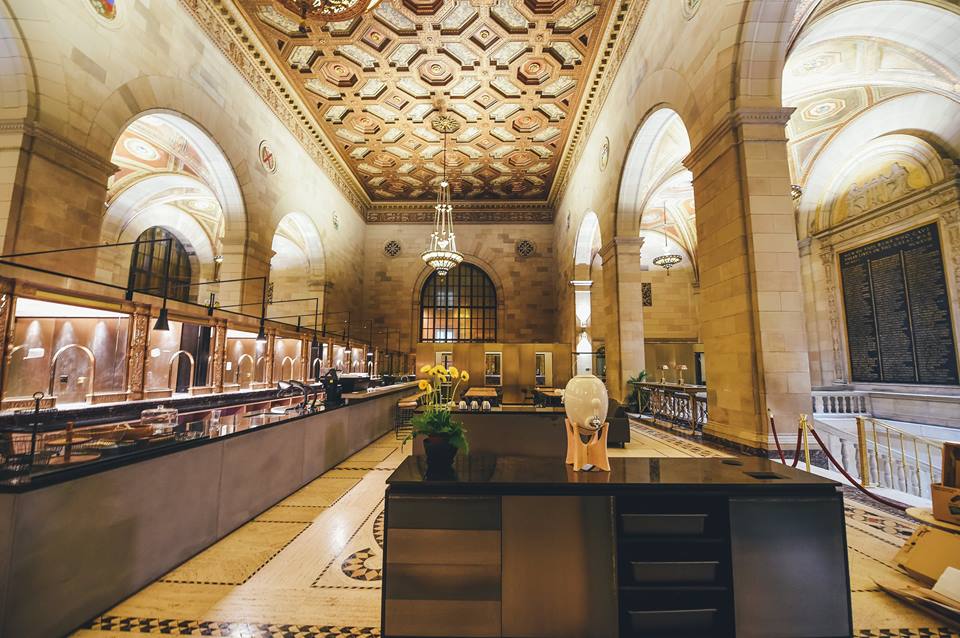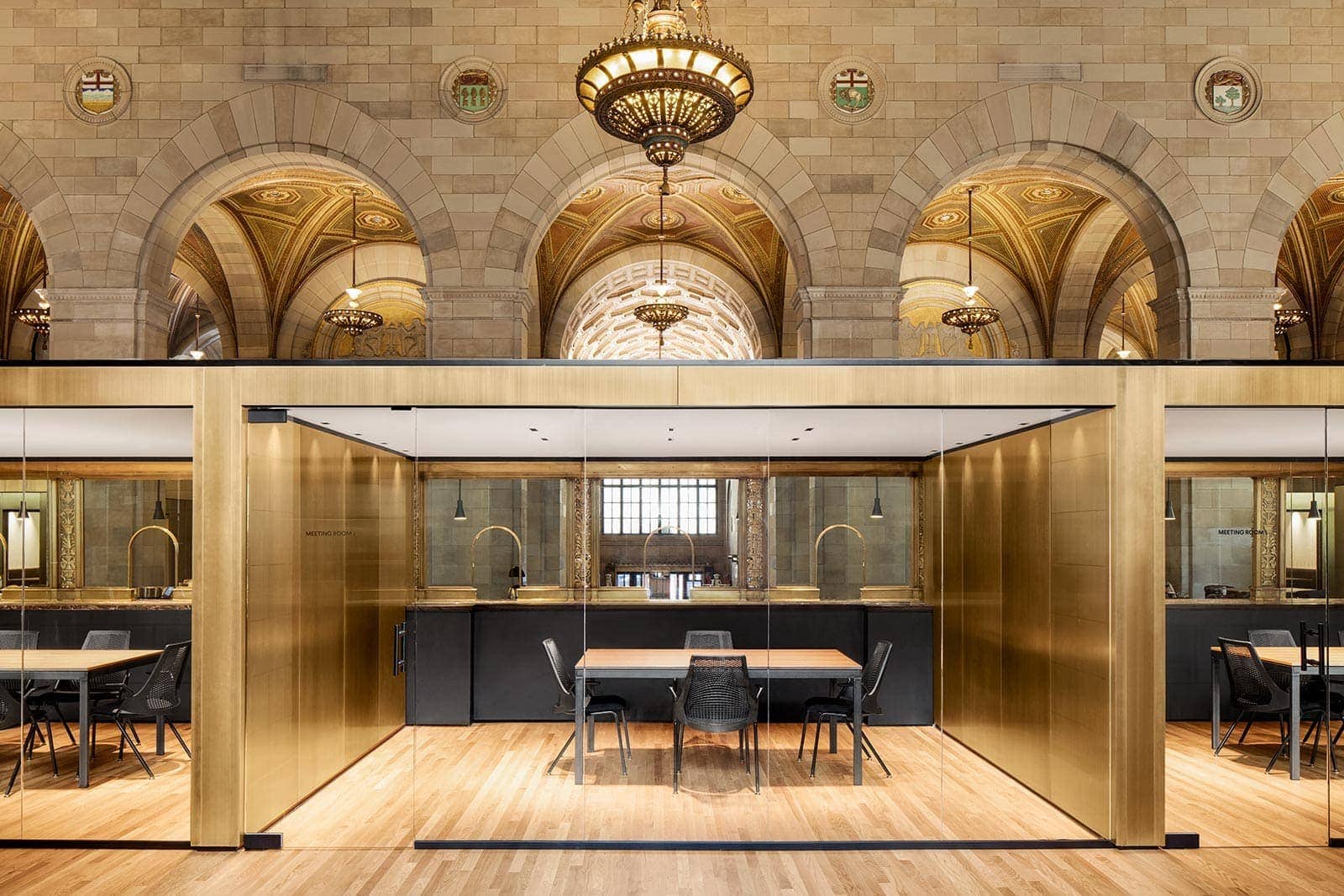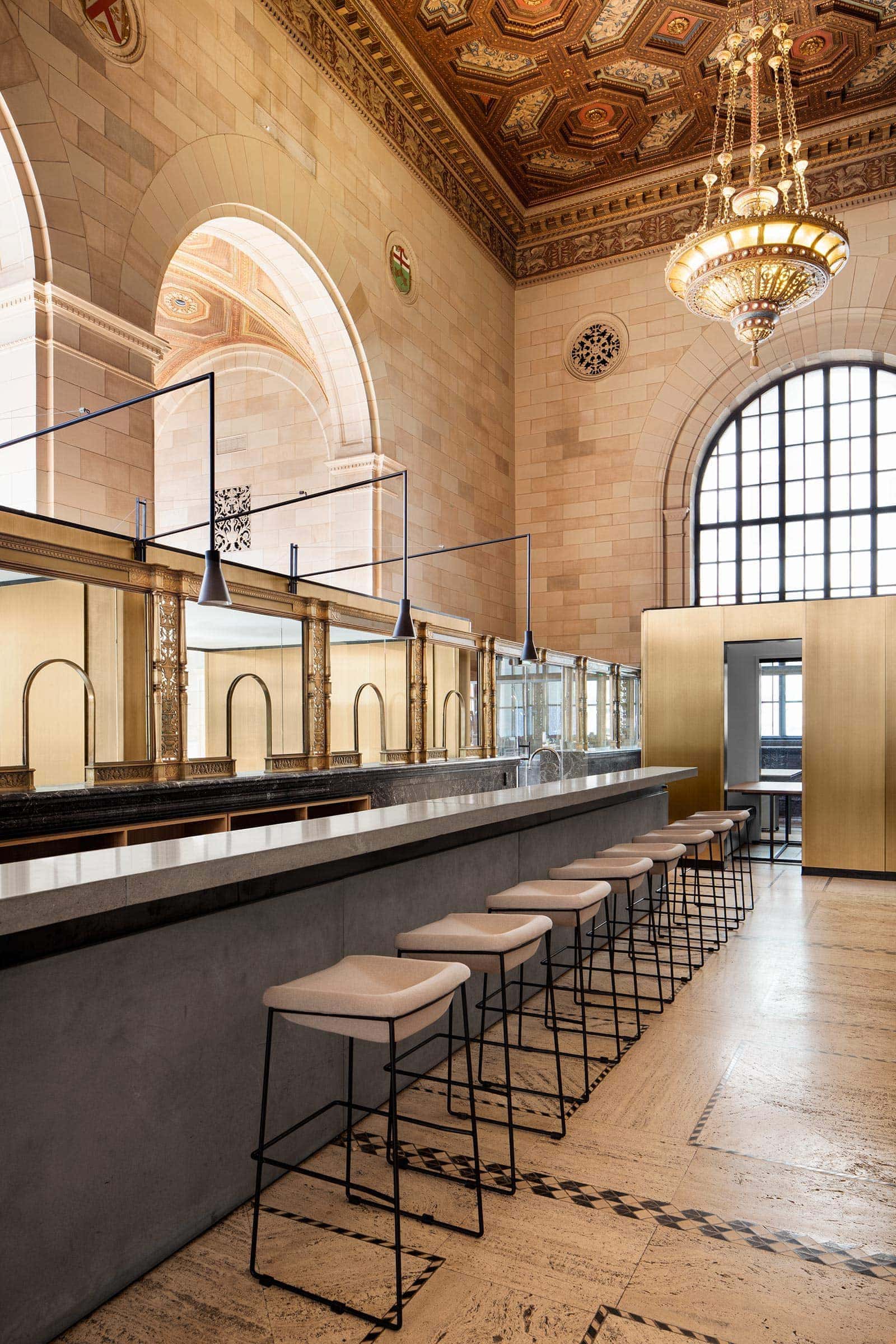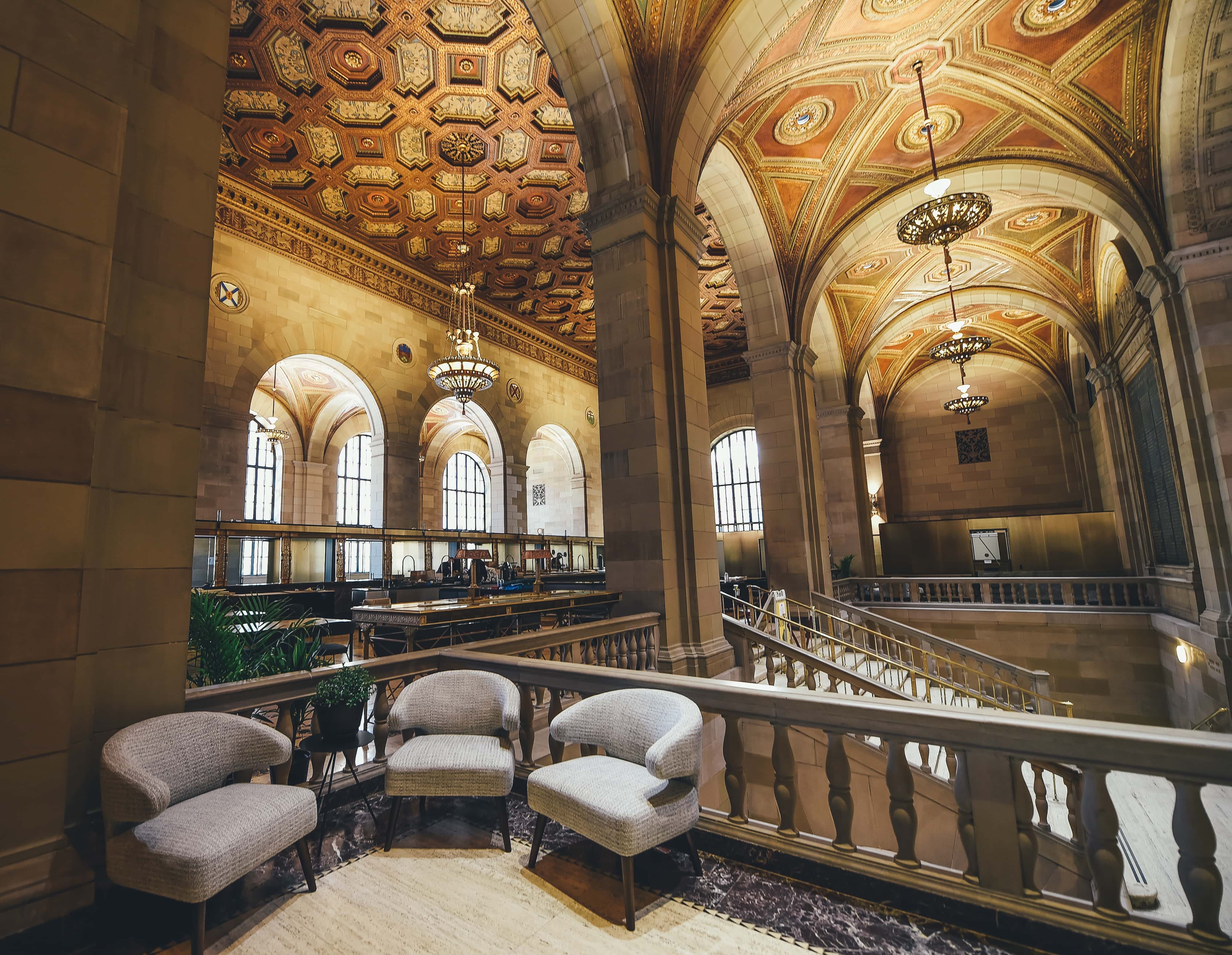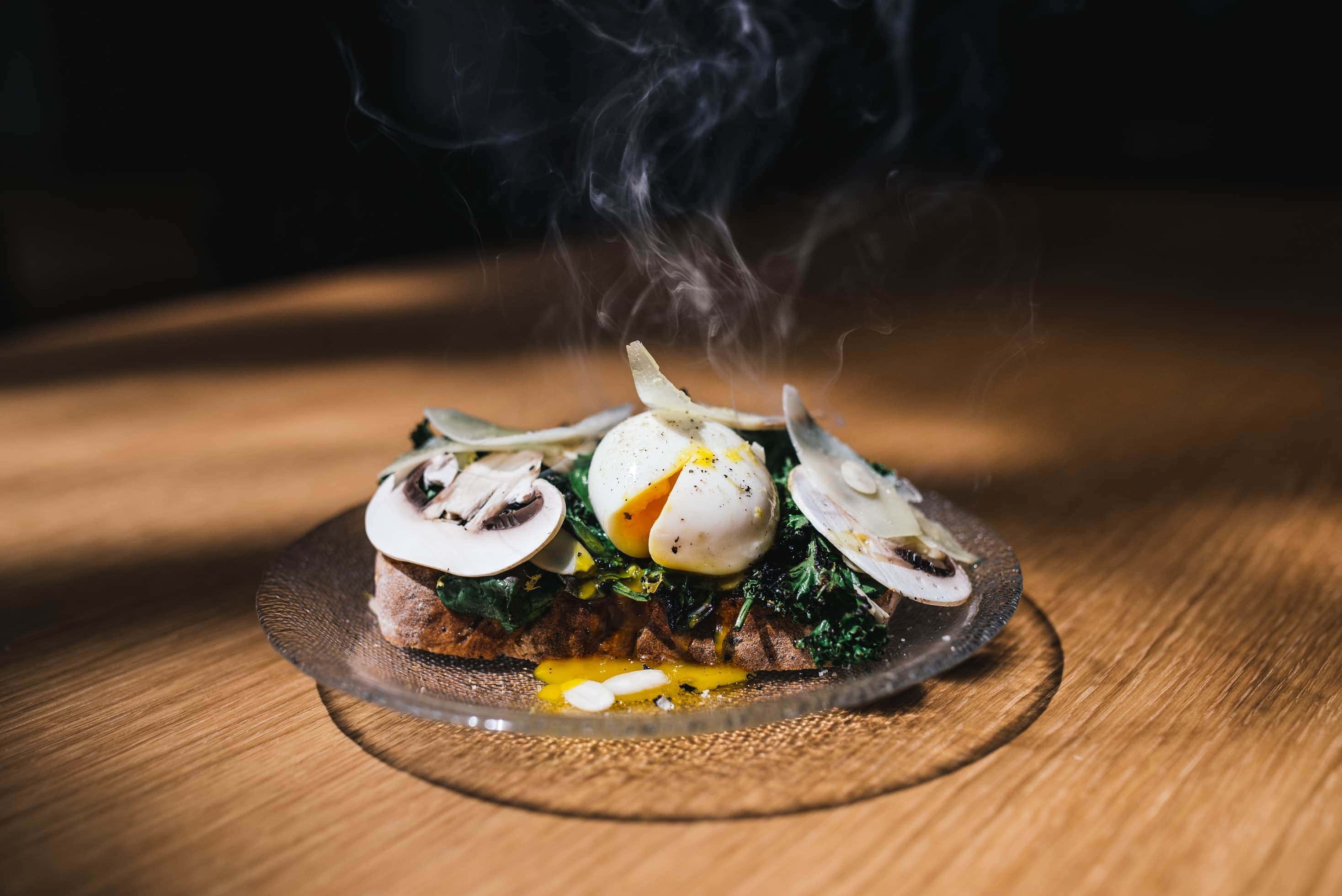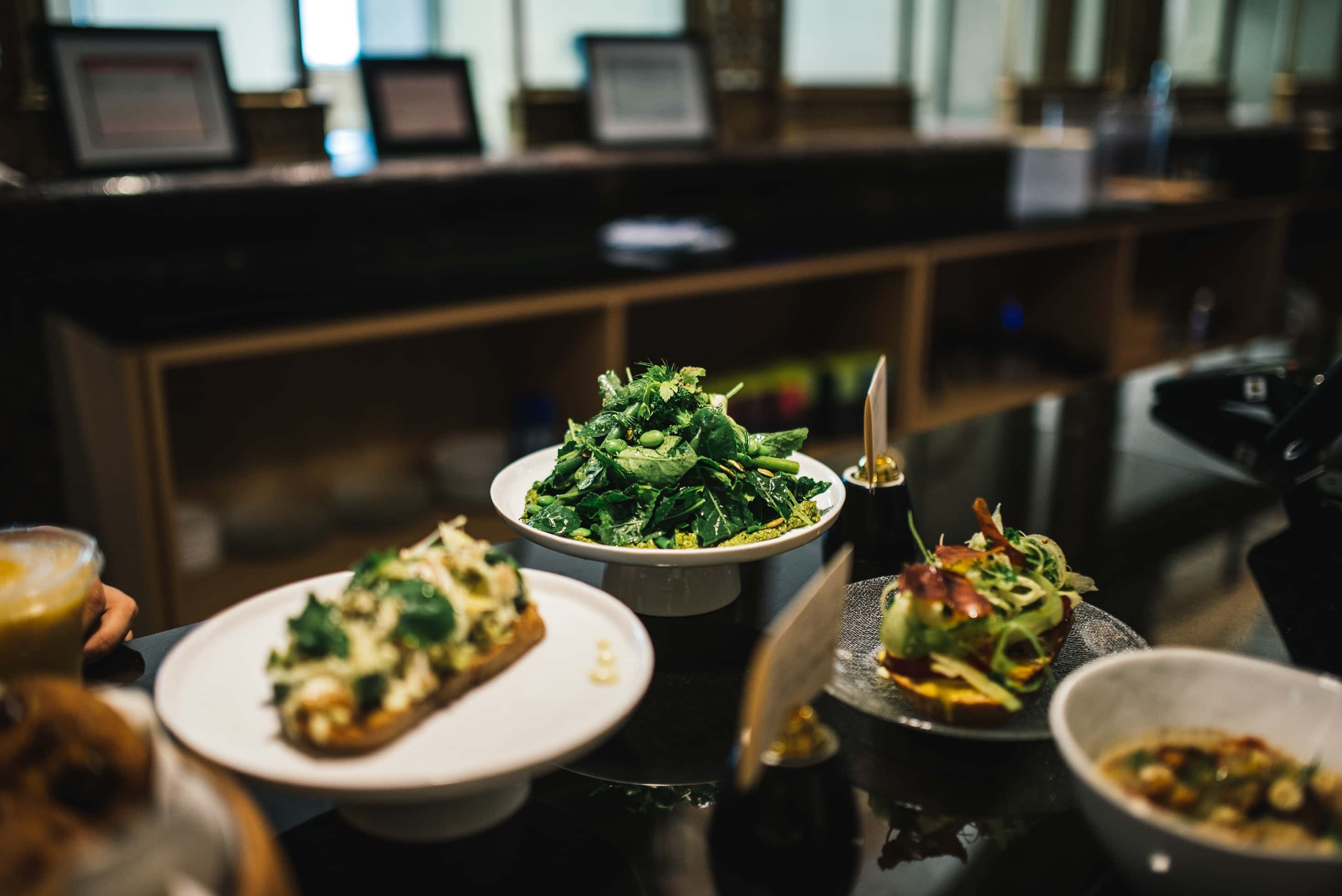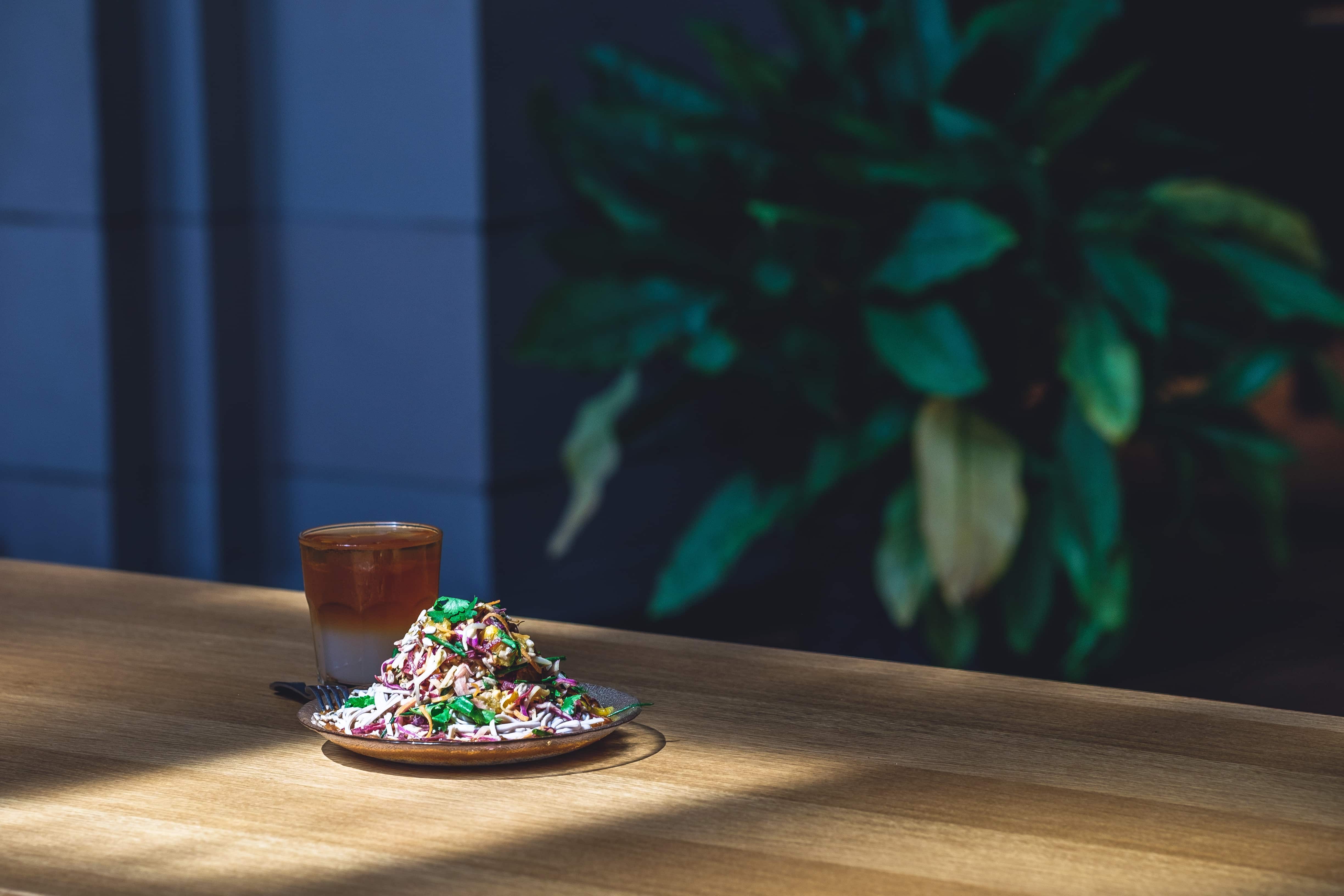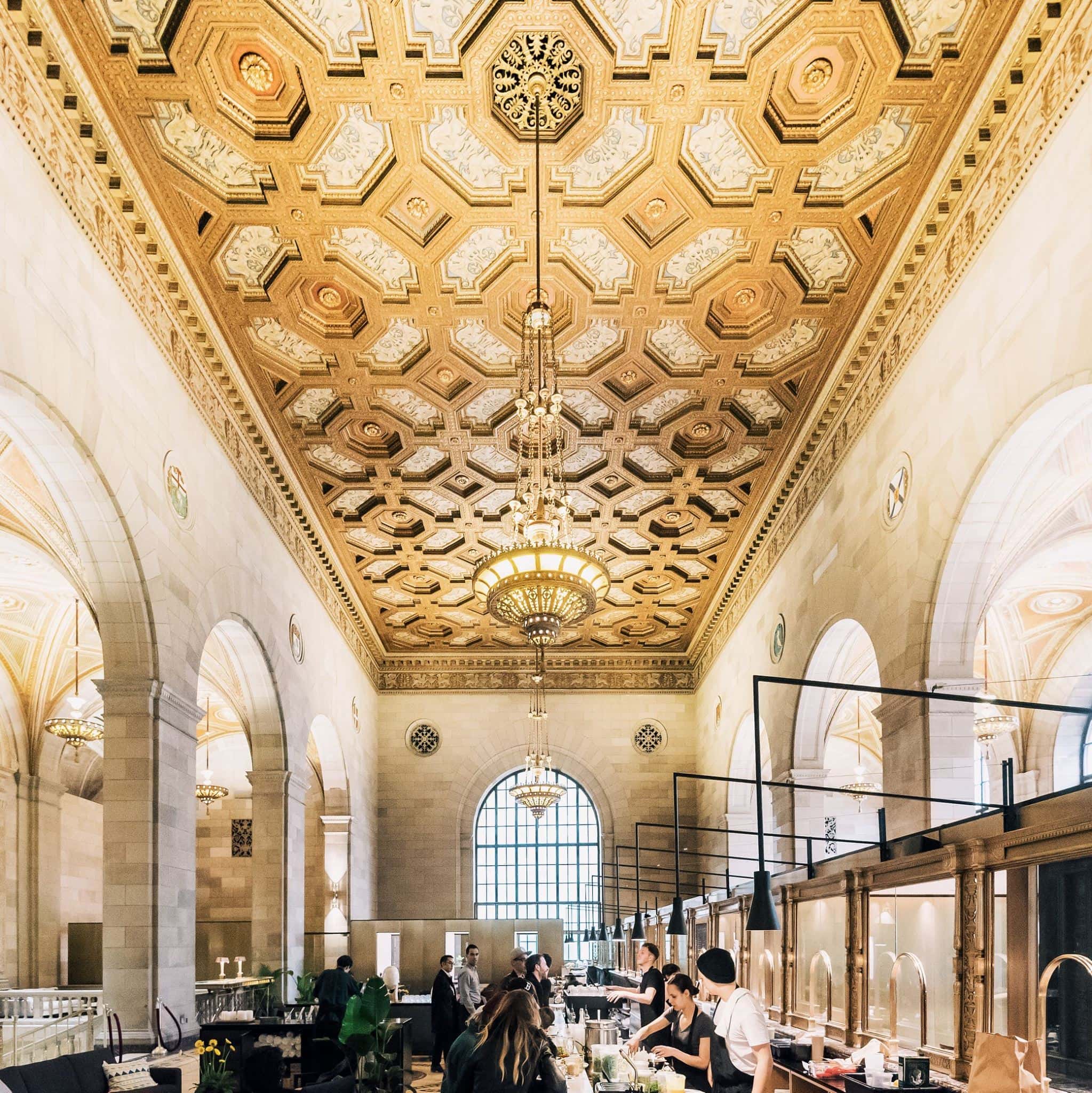 Crew Collective & Café 

$$
Gift cards from Treater
Monday: 8:00 AM – 4:00 PM
Tuesday: 8:00 AM – 4:00 PM
Wednesday: 8:00 AM – 4:00 PM
Thursday: 8:00 AM – 4:00 PM
Friday: 8:00 AM – 4:00 PM
Saturday: 9:00 AM – 4:00 PM
Sunday: 9:00 AM – 4:00 PM


Chef(s) Gita Seaton, Jessiah MacDonald
Sommelier Jesse Lewin
Opened 2016

Accepts mastercard, visa, amex, cash, debit
75 Seats
Crew Collective & Café is a magnificent place; in fact, it is one of the most beautiful cafés in Montreal! Located on St-Jacques St in Old Montreal, the café was built on the main floor of the former Royal Bank of Canada building and the result is breathtaking.
Testimony to another era, the building was built between 1926 and 1928 for the Royal Bank of Canada by the New York architect firm York & Sawyer. Many period elements of the building have been preserved by Crew Collective Café : a beautiful marble floor, a painted plaster ceiling decorated with brass light fixtures, as well as the teller's wickets, also in brass. The café has been carefully renovated by the architect Henri Cleinge, with brilliantly integrated brass-plated steel boxes, private rooms that have been fitted with the former wickets and a beautiful marble counter where you can watch the food being prepared. The café has 100 seats and each workstation is equipped with all the pre-requisites and even a safety deposit box for your valuables.
Gita Seaton (ex Nouveau Palais) and Jessiah MacDonald (ex Voro) are now at the head of the gourmet creations at Café Crew – two people we love very much! Gita takes care of the whole food and drink section at Crew Collective and Jessiah takes care of the menu, "but everything is really a team effort here!" The goal of Crew Collective's menu was to present the best of Montreal to tourists (who are, for the most part, their customers). There are some small dishes for take out, provided by Comptoir Rhubarbe (exclusive to Crew!), pâtisseries mostly from Patrice Pâtissier, Hof Kelsten, Arte Farina), and the coffee comes from Montreal's own Dispatch Coffee and Kaito Coffee Roasters, out of Hudson, Quebec!
Crew Collective has a fixed menu which is created by the two chefs and is available from 9am to 4pm every day of the week. This includes a homemade lunch sandwich, homemade soup of the day, quiche du jour (from Comptoir Rhubarb), Margherita pizza (from Arte Farina).  Crew also proposes a "make your own" tartine and meal-in-a-bowl formula. Choose between a bagel, white bread, caraway seed bread or English muffin and then add your tartine spread. The lunch bowl is served as a green salad or brown rice bowl with a variety of flavorful toppings ranging from sweet to savoury, a protein option and others. Our favourite combos are salmon and avocado toast, smoked mackerel or terrine toast. We also like the bowl with bacon, poached egg, ricotta and kale, and the bowl with hummus, kale, egg and lamb!
The various food choices being sourced from several other places in Montreal is a really great idea in our opinion, because it allows you to discover these different businesses and their products under one roof!  Crew also proposes mixing their 'Grab and Go" items with the homemade hot dishes.  "We really want to offer convenience food of a very good quality, and at the same time, showcase the goods of other places in Montreal that we ourselves love."  If you are working in one of Crew's pods, what is also a real bonus,  is the possibility to order on their website and your meal will be delivered to your workstation  – more time for creativity!
Founded in 2012 in Montreal, Crew is both a tech company and an inspiring creative agency that acts as a platform where freelancers and clients connect to develop their own projects or businesses. In response to the freelance phenomenon, this young company opened Crew Collective & Café in May 2016.  They offer an all-encompassing work space designed for people who are looking for a place that can provide the pre-requisites when conducting business:  private rooms, Wi-Fi, large conference tables, comfortable chairs, etc.  Crew Collective Café is a great 21st Century project!
Crew Collective & Café also has spaces for co-working.  For a monthly fee and depending on the length of the agreement, members gain access to a private section behind the counter. This agreement includes access to private rooms, conference rooms, a kitchen and private balconies. In addition, other services are offered to members such as a concierge who handles mail, meetings or orders, priority access to Crew's private group of designers and developers, discounts and other perks. It is also possible to reserve a private room for a fee, or even the entire space for private events.
What we like best about Crew Collective is most certainly the fact that it is possible to enjoy and benefit from a space with beautiful architecture and history, while drinking  good coffee and enjoying good food! An inspiring place, conducive to productivity and creativity!
Written by Élise Tastet