Pubjelly: The democratized Jellyfish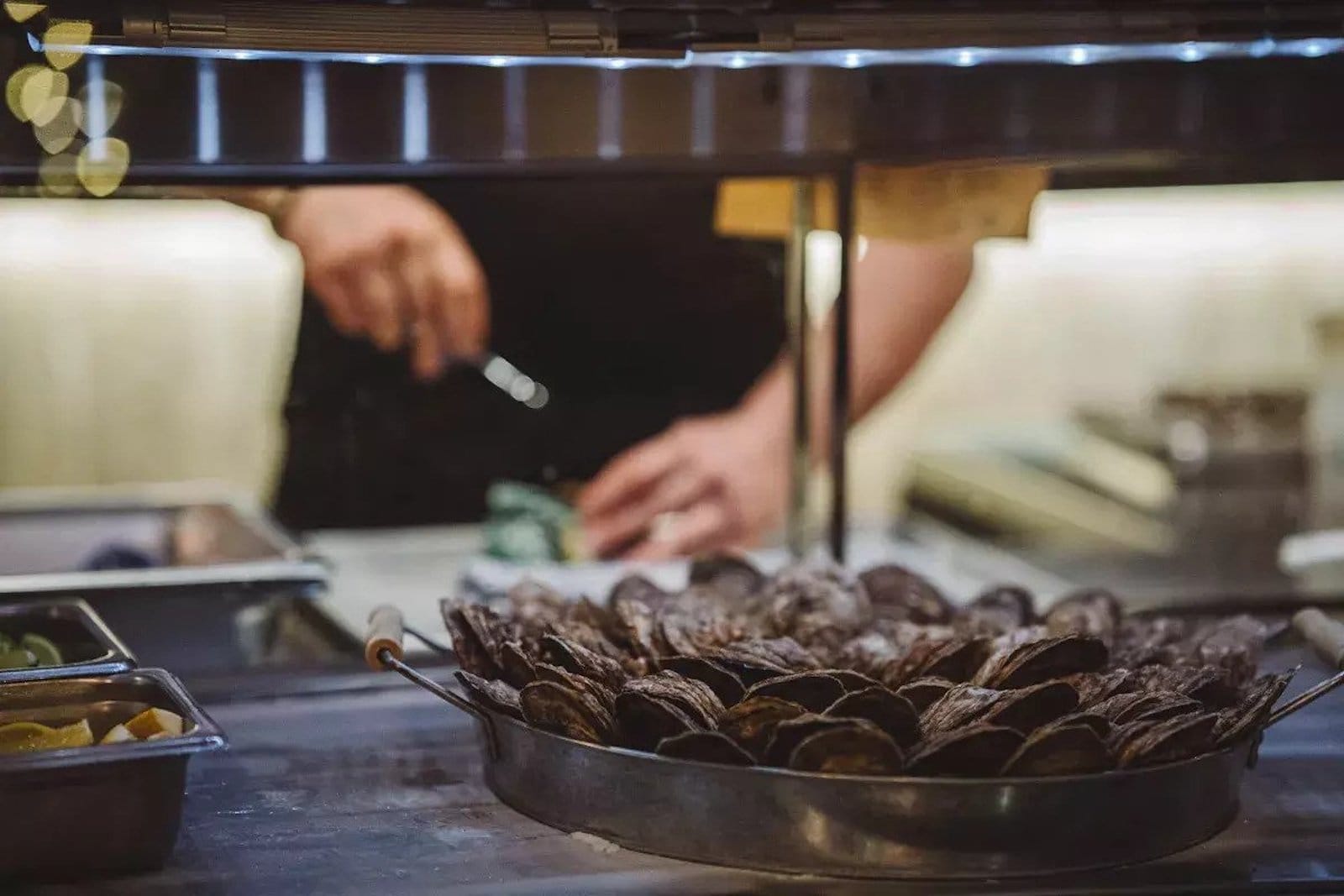 Why Pubjelly? "I wanted to reconnect with my art. To go back to work and have fun," says chef and co-owner Mathieu Masson.
Right next door to its big brother address Jellyfish, Pubjelly offers a totally different experience than what you know from Mathieu Masson's team.
The name Pubjelly was chosen in order to distinguish itself from what we know of the high-end restaurant, while ensuring the continuation of Jellyfish. "We wanted to attract a new clientele while staying true to our regulars. You can come in shorts and eat a $40 meal, or you can celebrate your birthday and spend $200."
The feel of the dining room is such that you'll want to settle in at your table for the night. It immediately feels like home, with beautiful lighting and wooden tables creating a convivial and warm atmosphere.
Be warned though, you won't find fish and chips or fried mozzarella sticks on the menu of this pub. Instead, you'll savour small dishes prepared according to the season's arrivals, a comforting Roman pizza and oysters, all accompanied by a good glass of wine or a cocktail prepared by the excellent mixologist Alexandre Kinx.
Pubjelly is not a wine bar, nor an oyster bar, nor a cocktail bar; it's even less a pizzeria or a neighbourhood restaurant; it's all of these at the same time!
Going to the Pubjelly is like attending a show, you experience emotions. The open kitchen offers a constant interaction between the team and the clientele. You come out and feel like you've been "part of" the meal!
We can say loud and clear that by opening Pubjelly, the team of restaurateurs made up of Francis Rodrigue, Roberto Pesut, Charles Mary and chef Mathieu Masson has won its bet to offer an accessible alternative to the chic Jellyfish while still remaining faithful to what we know and love so much about them.
Written by Sophie Monkman
Photography by Pubjelly