10 restaurants to try in Quebec City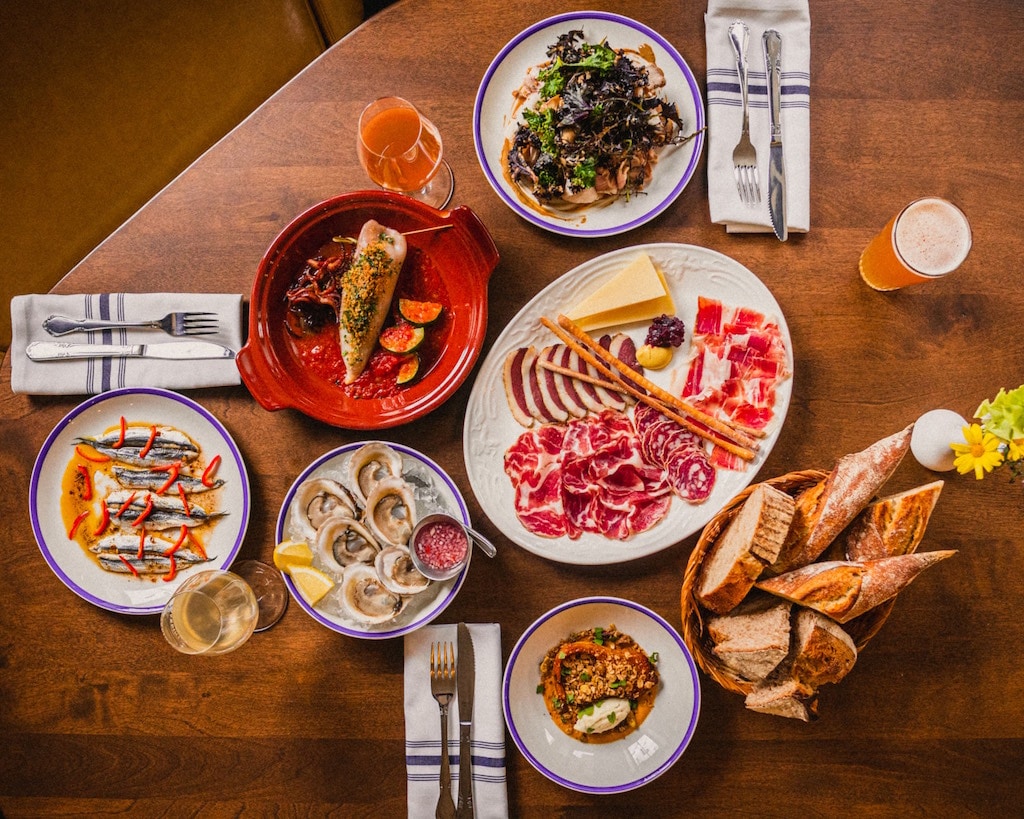 10 restaurants to try in Quebec City? Yes, we're in charge of suggesting restaurants, bars and cafés that we like in Montreal, but sometimes TASTET travels. So we're preparing a series of articles about restaurants we like in cities we love; here are 10 restaurants to try in Quebec City during your next visit to this beautiful city.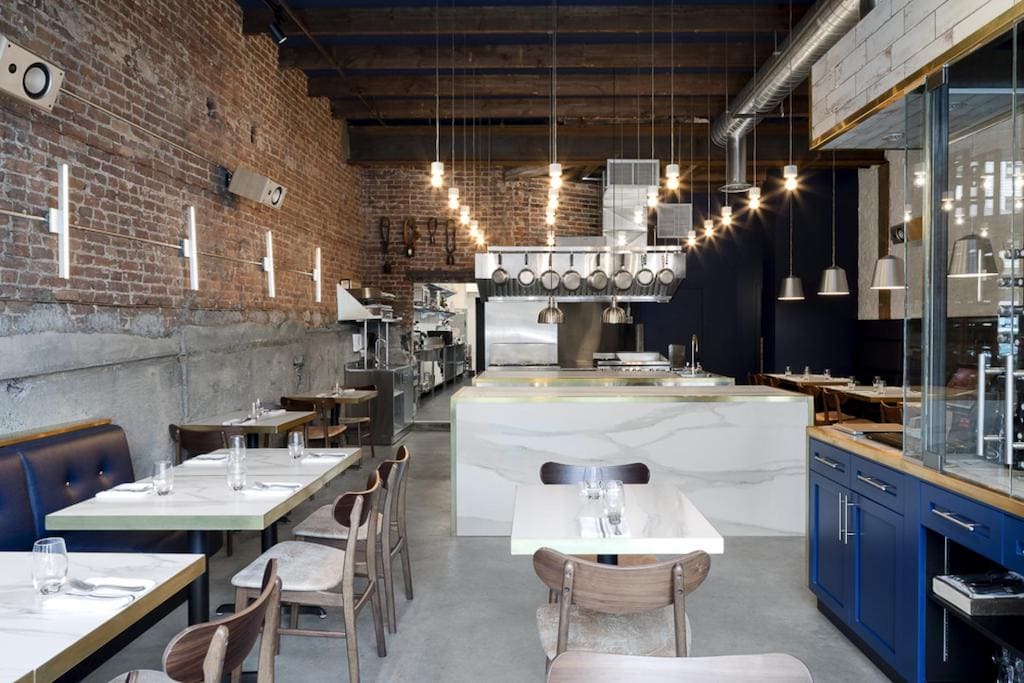 Since July 2018, Arvi has been delighting its clientele by redefining restaurant conventions in a most convivial atmosphere. In fact, the address was voted best new Canadian restaurant of 2019 by En Route! magazine. What makes the Arvi experience so special is that there is one single team in charge of both the kitchen and the service. At Arvi's, the customer experience is truly at the forefront. The service is friendly yet very professional and is offered by very talented people who take pleasure in explaining the concept and the products being offered. Arvi's appealing 5-course meal for $70 offers the option of a regular or vegetarian menu. On the plate, we find seasonal Quebecois ingredients with the emphasis always being to highlight the product. They also offer diners an excellent wine pairing option for $45.
519 3e Avenue
Quebec City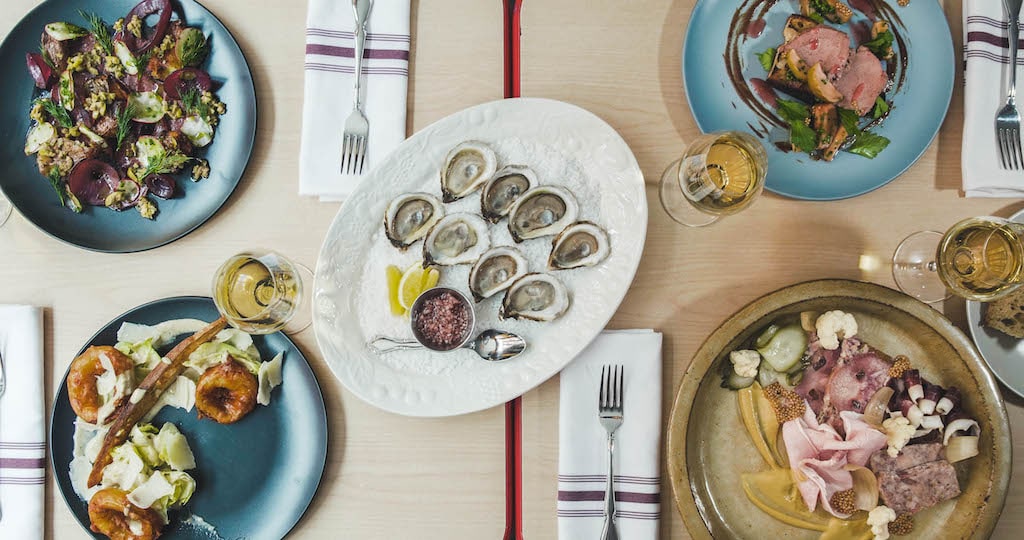 A favorite in Quebec City! La Buvette Scott is an unpretentious address that pleasantly surprises with its appealing menu, impeccable service and warm atmosphere. Located in the heart of the Faubourg Saint-Jean-Baptiste, Buvette Scott was quickly adopted by the locals who have made this place their favorite neighbourhood resto-bar for all occasions. Behind the modest decor lies a friendly, almost family-like atmosphere that charms and wins over the hearts of foodies who venture in. In the kitchen, Jean Philippe, who used to work at the now defunct restaurant Le Cercle, creates an inventive menu that is constantly changing. La Buvette Scott offers a dozen small and medium-sized seasonal dishes mainly built around fresh garden vegetables and seafood. Meat eaters will also find something to their liking as one or two meat dishes are always offered. On the drink side, Dave Stsard-Yves, after 10 years at the SAQ, has put together an engaging wine list that complements a nice selection of local microbrewery beers; perfect pairings to enjoy your evening!
821 Rue Scott
Québec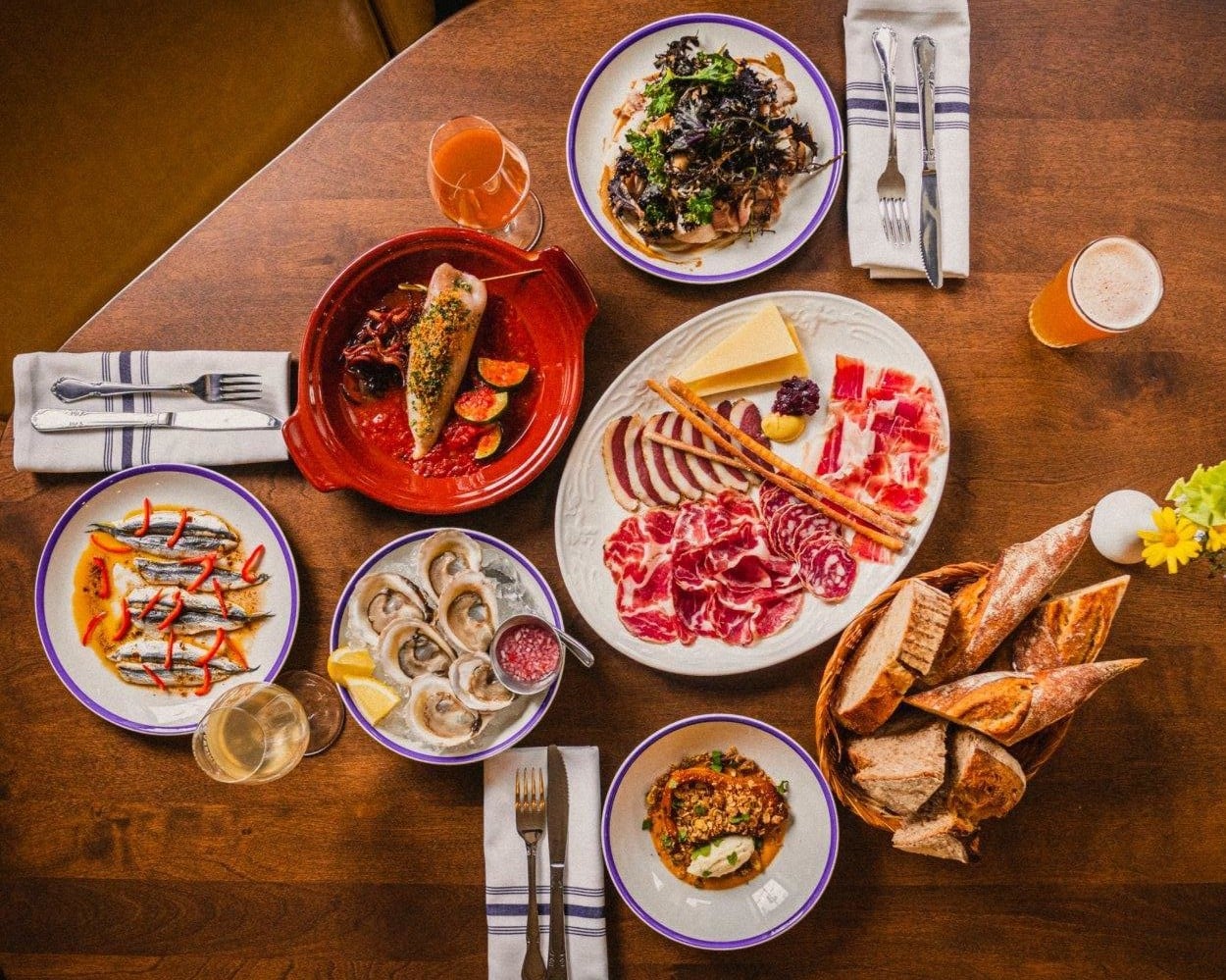 Sardines
Sardines, the youngest member of the delicious Buvette Scott, is a small address in the Saint-Jean Baptiste district where you can eat and drink remarkably well and simply. The chef offers fresh dishes featuring local and European products. The vegetables, a central element of his cuisine, come directly from his garden: a magnificent challenge that forces Sardines to respect the rhythm of the seasons. The house also offers Italian and Spanish cured meats that transport you and that co-exist with the products of the exceptional butcher shop Aliment Viens and the kitchens of the Buvette Scott. Making justice to their name, the house also offers Spanish and Portuguese preserved sardines! One of the highlights of the show is the homemade bread and focaccia baked by the chef. To drink, Sardines specializes in an impressive selection of beers and wines, and truly stands out because it treats beer with the same care and attention that one would expect in a wine bar. A real favourite.
1 Rue Saint-Jean
Québec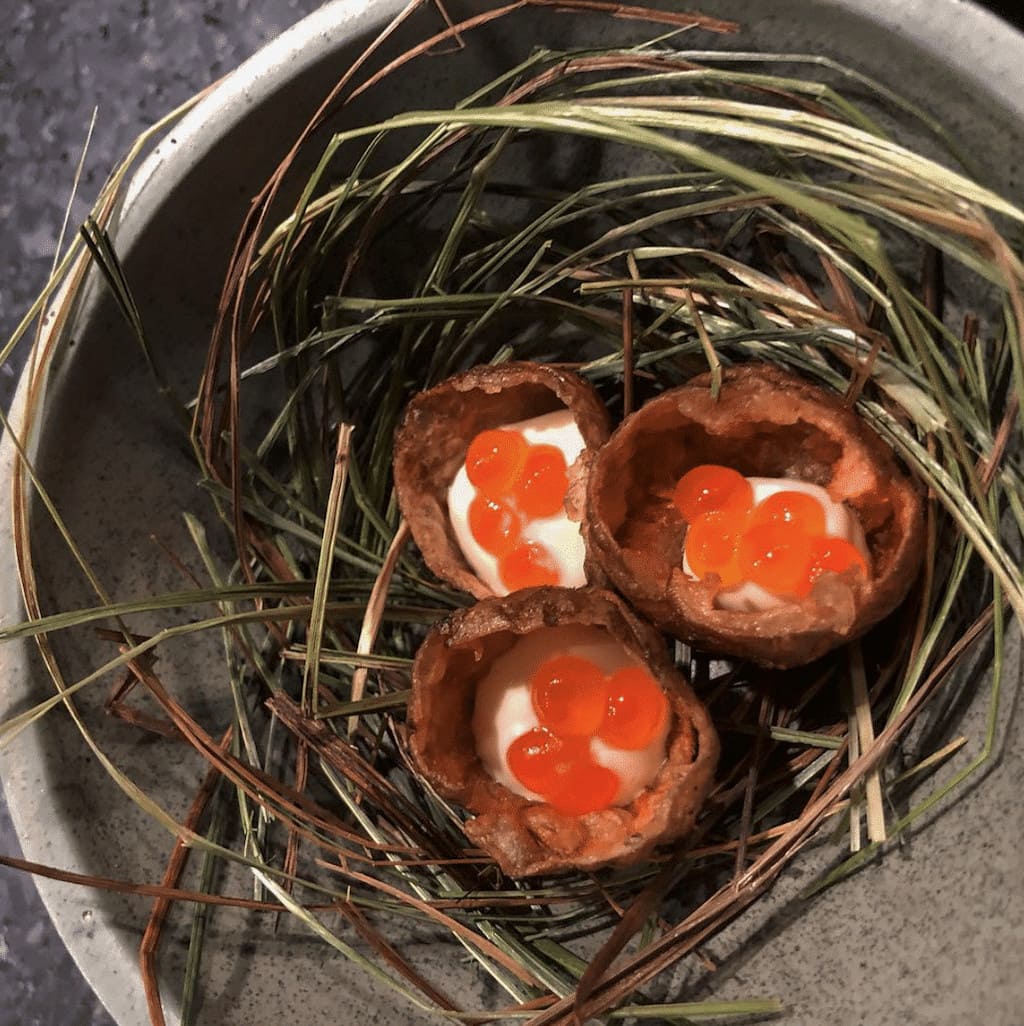 Open since March of 2019, this superb "hidden" restaurant is located in the Old Port of Quebec. When you enter La Tanière3, you are immediately immersed in the heart of Quebec's terroir, thanks to the boreal décor and the background music that supports the concept, which is based on Quebec's history and terroir. You can savour wild products from the province: sturgeon from Montmagny, wild rose and sweetgrass from Kamouraska, wild wasabi (a plant found in the marshes of Lac Saint-Jean), myrique beaumier, fir gum and many others. And this, with a touch of history linked to the dishes presented. The food and wine pairing is as well executed as the meal itself.  The desserts, served in a childlike forest, are each more creative than the last! The menu of a minimum of 15 courses evolves with the seasons.
36 Rue Saint-Pierre
Québec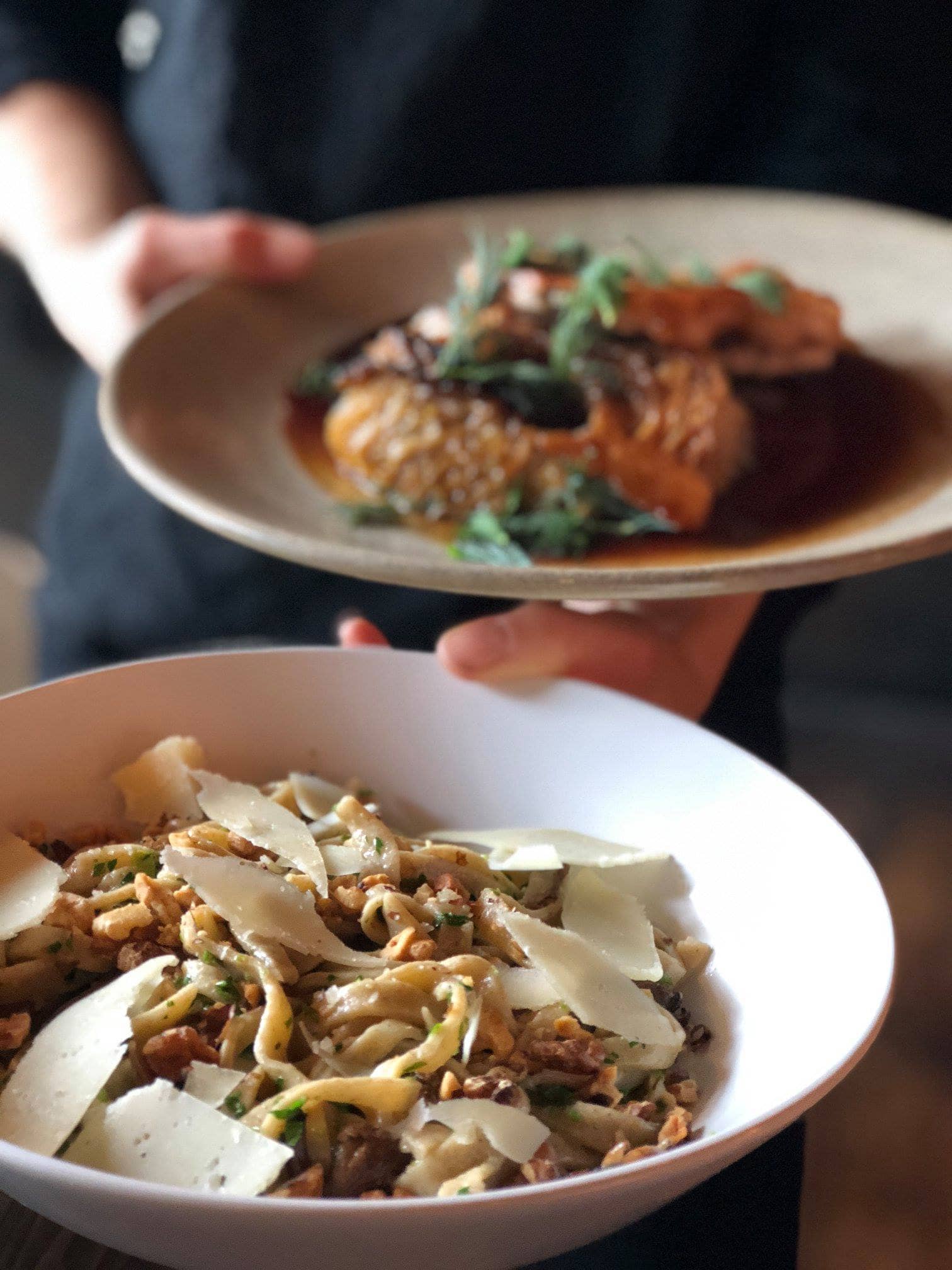 La Planque is a very welcoming restaurant where the cuisine is of a very high quality. A small, well executed menu; foie gras, salmon, beef, squid, surf and turf, eggplant, sweetbreads, pork chop and a few small desserts. Nice wine list, good beers, relaxed and friendly atmosphere and courteous, friendly and pleasant service. The establishment is open Tuesday to Saturday and its kitchen closes at 10 pm; lunch is served Tuesday to Friday. For a drink before or after, try their neighbouring restaurant Cendrillon!
1027 3e Avenue
Quebec City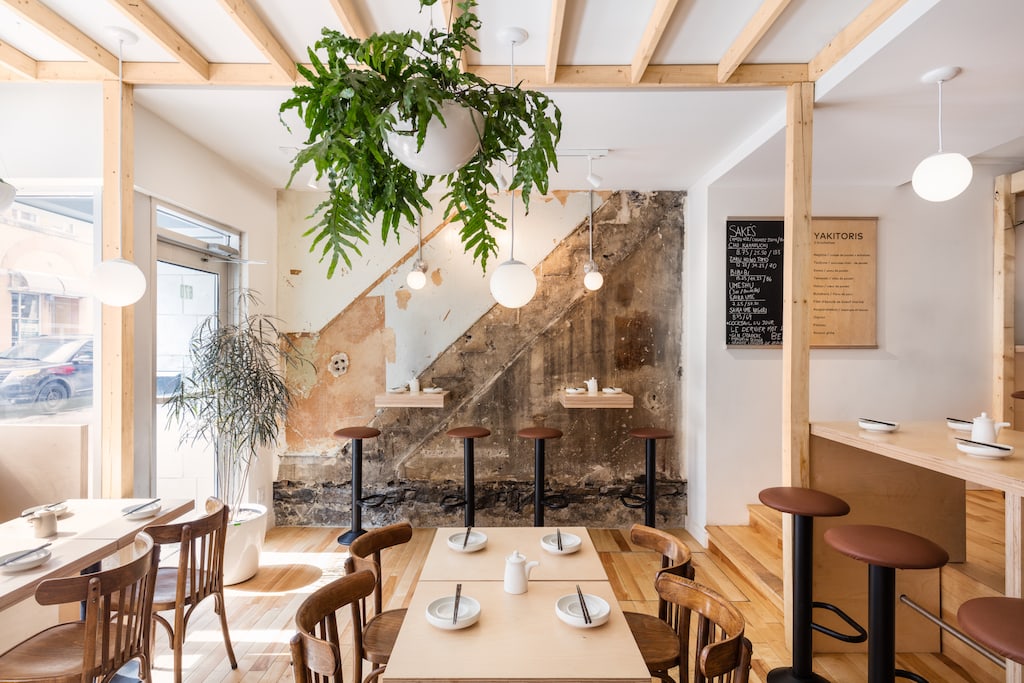 Designed by Charlène Bourgeois of Atelier Pierre Thibault, the 48-seat space is airy, thanks to the light colored tones emanating from the use of wood (chairs, floors), the white hues on the walls, bars, table tops, and the warm lighting. It is elegantly simple and the layout of communal tables that can be joined for larger groups, makes it welcoming and encourages you to linger. It is a modern, yet timeless look. Yakitoris are the specialty and in the kitchen, chef Louis Philippe Moisan prepares all the small delicacies. The quail eggs, squid salad, corn cakes, kaarage chicken, chicken yakitoris, pork belly, smelts and mushrooms all caught the attention of our tastebuds as did the okonomiyakis and dumplings.
670 Rue Saint-Joseph Est
Québec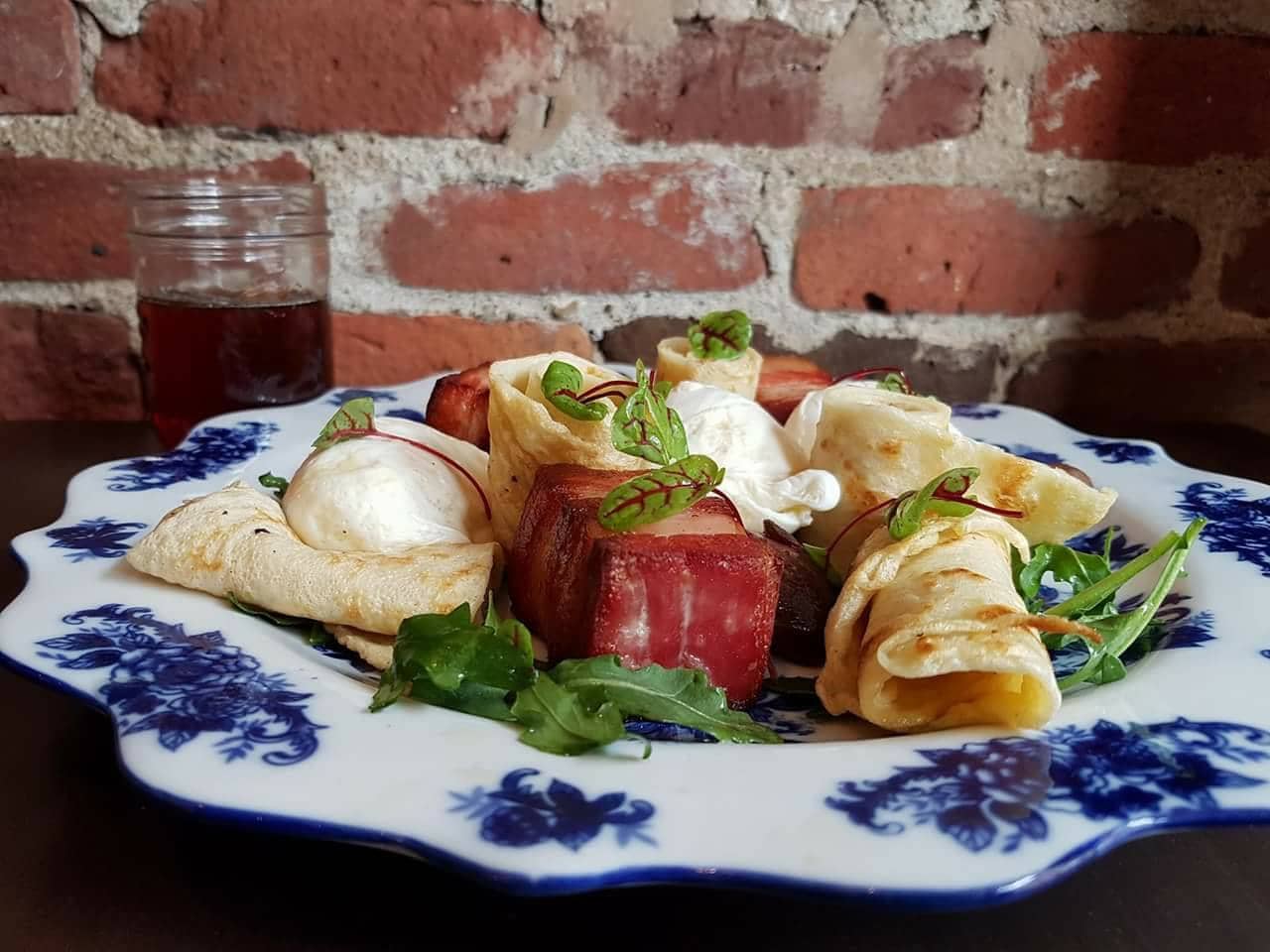 L'Affaire est Ketchup has been a resounding success since its opening. In the St-Rock district, the establishment features a well-executed comfort food menu that changes regularly, offering tasty and hearty comfort food.  The address is a place where comfort is paramount, a place where people want to go, but especially to return to. Here, the atmosphere is festive and warm and the service attentive, all adding to the enjoyment of the experience. The small 20-seat space is constantly full; reservations are required. Two services, one at 6pm and the second at 8:30pm. On the menu, the sweetbreads are a must for starters. As a main course, the scallops make most maritime cooks blush. Chef Marc-André's cuisine is based on the beauty and quality of the products; he treats them with simplicity so that they shine on their own. The owners also have the restaurants Patente et Machin, Kraken Cru, Ket'chose and Albacore which are great!
46 Rue Saint-Joseph Est
Québec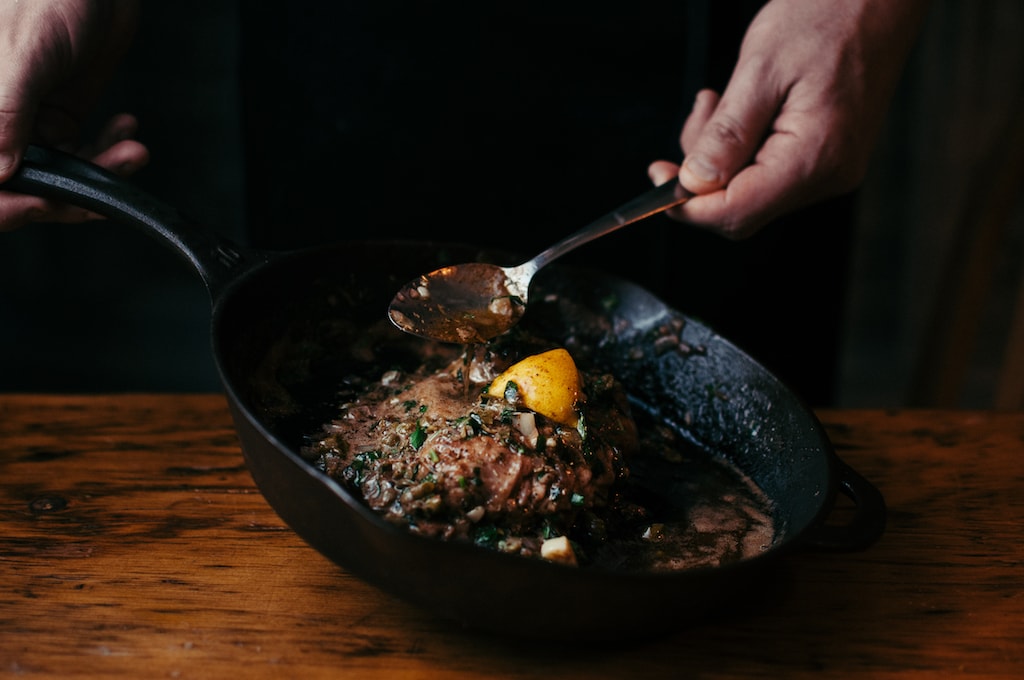 Located on Saint-Vallier Street West in Quebec City, the Pied Bleu is a charming bistro inspired by Lyon where you can enjoy delicious charcuterie accompanied by a good bottle of wine. A small and unpretentious bistro with charming decor that presents very good dishes in a friendly atmosphere; this is what the Bouchon du Pied Bleu is. With a few starters, plates inspired from Lyon, charcuterie, fish, their famous black pudding (for which they've won awards!), offal, cheese and desserts, accompanied by a very nice selection of bottles, the place charms at each visit. They are open from Wednesday to Saturday and offer brunch on weekends. As far as the wine list is concerned, the owner has curated a list that is 100% made up of private imports that go deliciously with this local menu.
181 Rue Saint-Vallier Ouest
Québec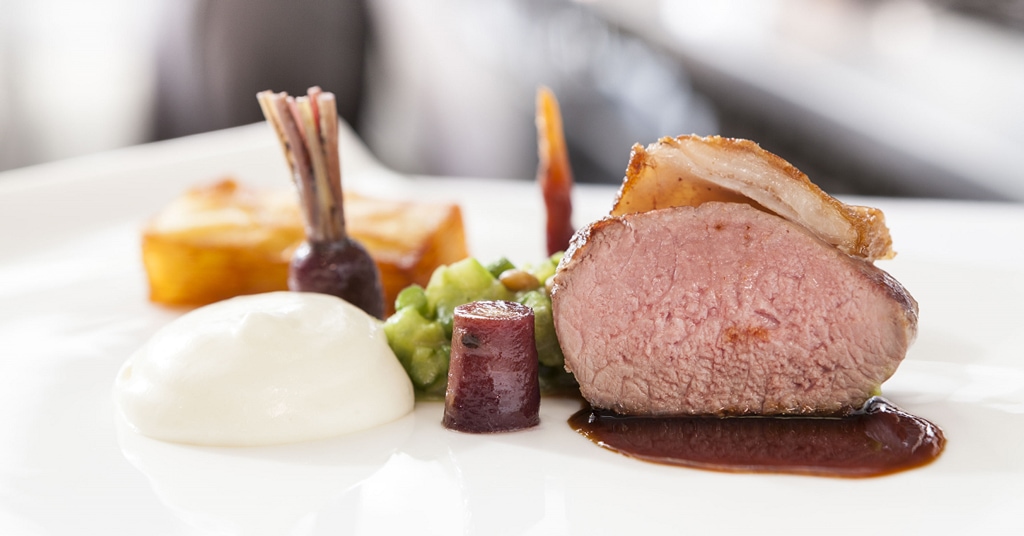 Laurie Raphaël is a fine dining restaurant that focuses on local products. The restaurant, with its family history, is an essential part of Quebec City's high caliber culinary landscape. The space can accommodate 35 people, while a private room of 15 seats is also available by reservation. Raphaël develops his restaurant's menu with a special focus on local products. The establishment operates primarily in terms of tasting menus. In addition, there is a unique element to the restaurant: its themes. These themes can be based on the history of the restaurant, Quebec traditions, various international inspirations, the seasons, certain star products, as well as the expertise of sommelier and maitre d' Samuel Blanchard, who concocts a list of biodynamically produced wines from local vineyards and several other regions.
117 Rue Dalhousie
Québec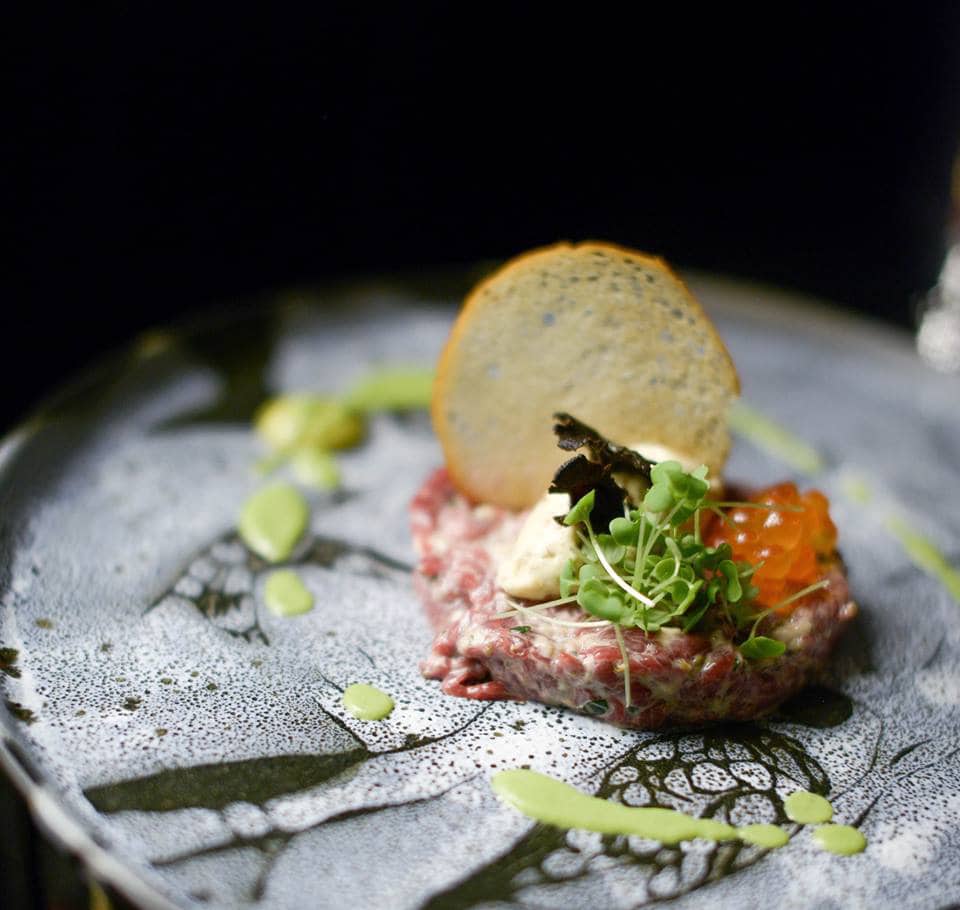 "A historic restaurant reinvented with a regional cuisine signed by one of the most renowned chefs in Quebec, Stéphane Modat." We can only agree with that! Since Mr. Modat has been in the kitchen, the Château Frontenac restaurant has undergone remarkable improvements. In the impressive and picturesque decor of the Château, this European-inspired restaurant presents dishes of very high quality, and very well prepared. The view from the veranda is breathtaking, and the wine cellar is beautiful as well. The restaurant is open every day. Note that the establishment also offers tea service and brunch on Sundays.
1 Rue des Carrières
Québec
519 3e Avenue Quebec City G1L 2W4
821 Rue Scott Québec G1R 3C8
1 Rue Saint-Jean Québec G1R 2V1
36 Rue Saint-Pierre Québec G1K 3Z6
1027 3e Avenue Quebec City G1L 2X3
670 Rue Saint-Joseph Est Québec G1K 3B9
46 Rue Saint-Joseph Est Québec G1K 3A5
181 Rue Saint-Vallier Ouest Québec G1K 1J9
117 Rue Dalhousie Québec G1K 9B7
1 Rue des Carrières Québec G1R 4P5