Le Clocher Penché: A favourite in Quebec City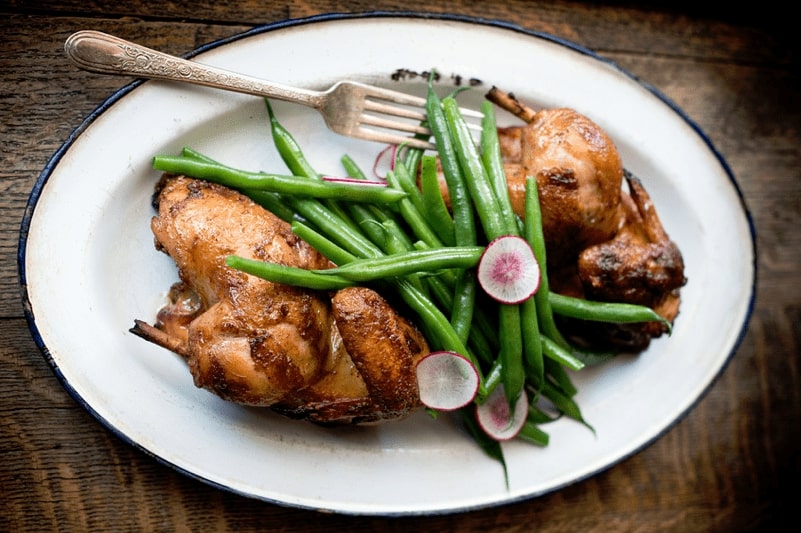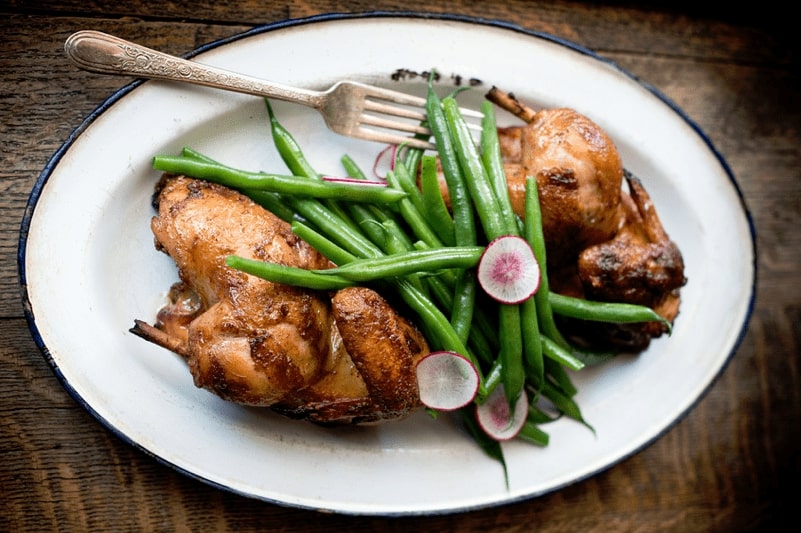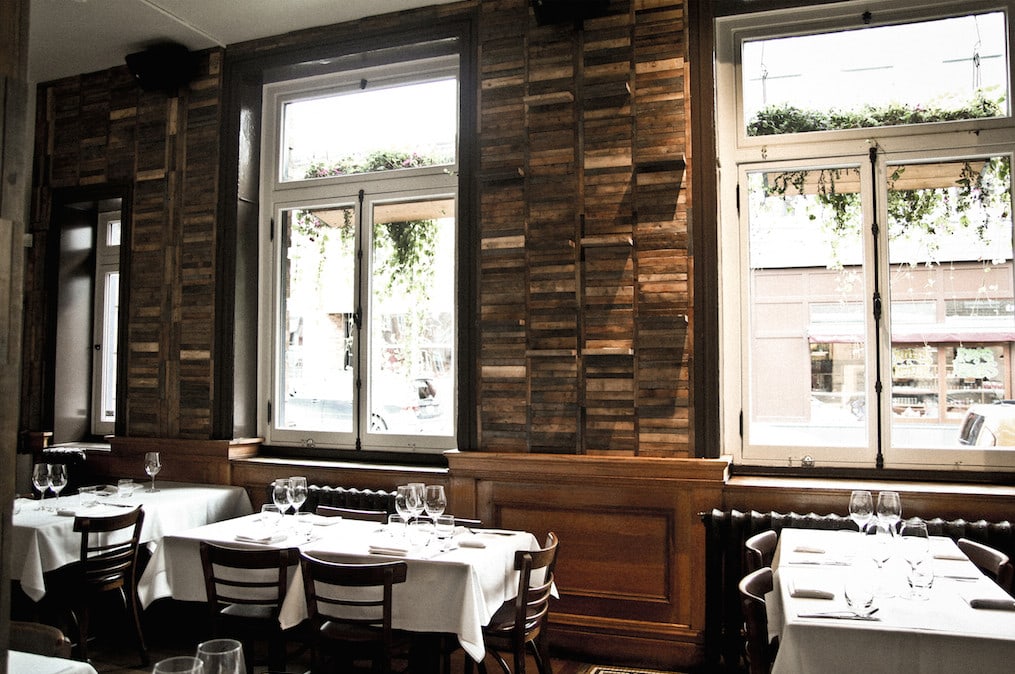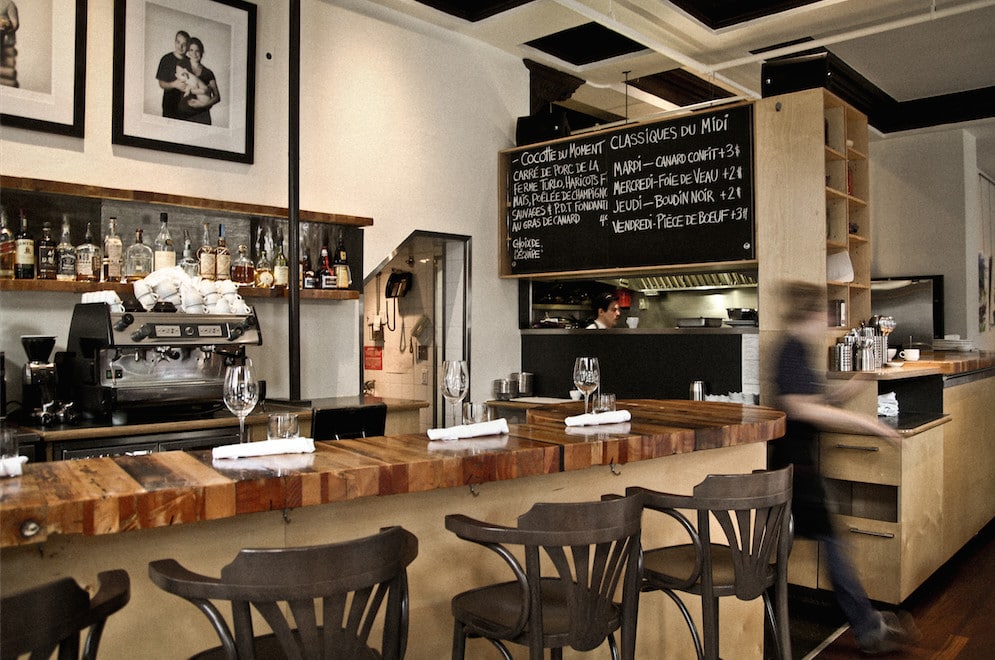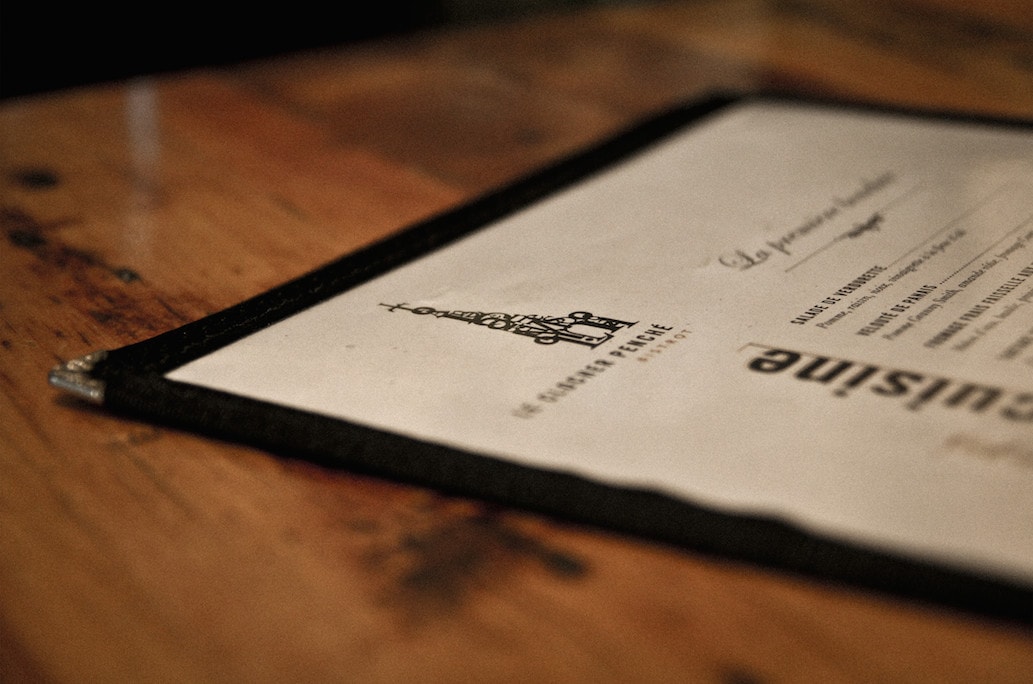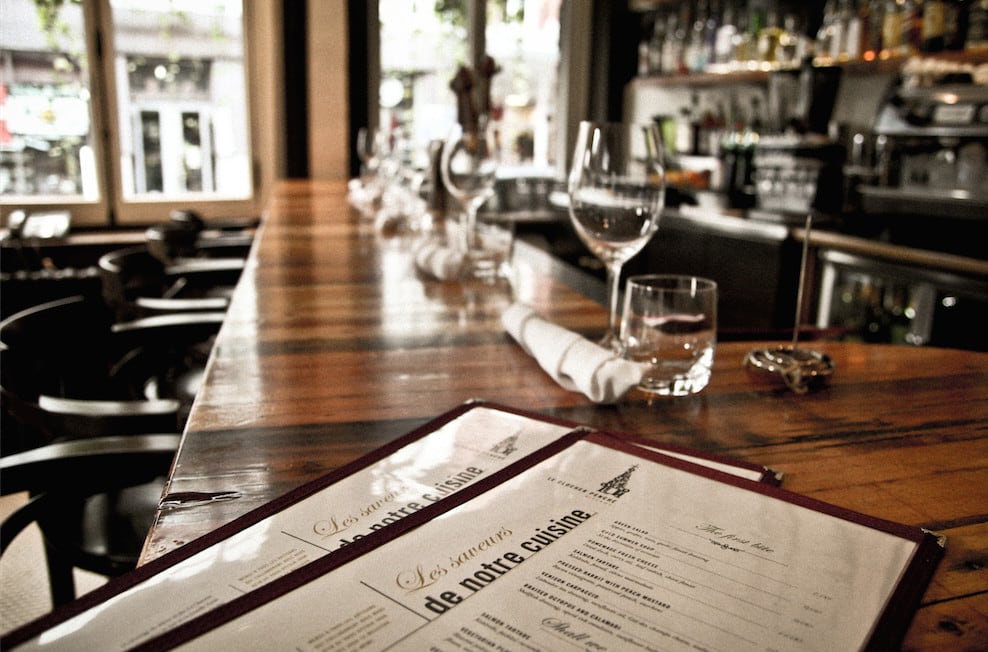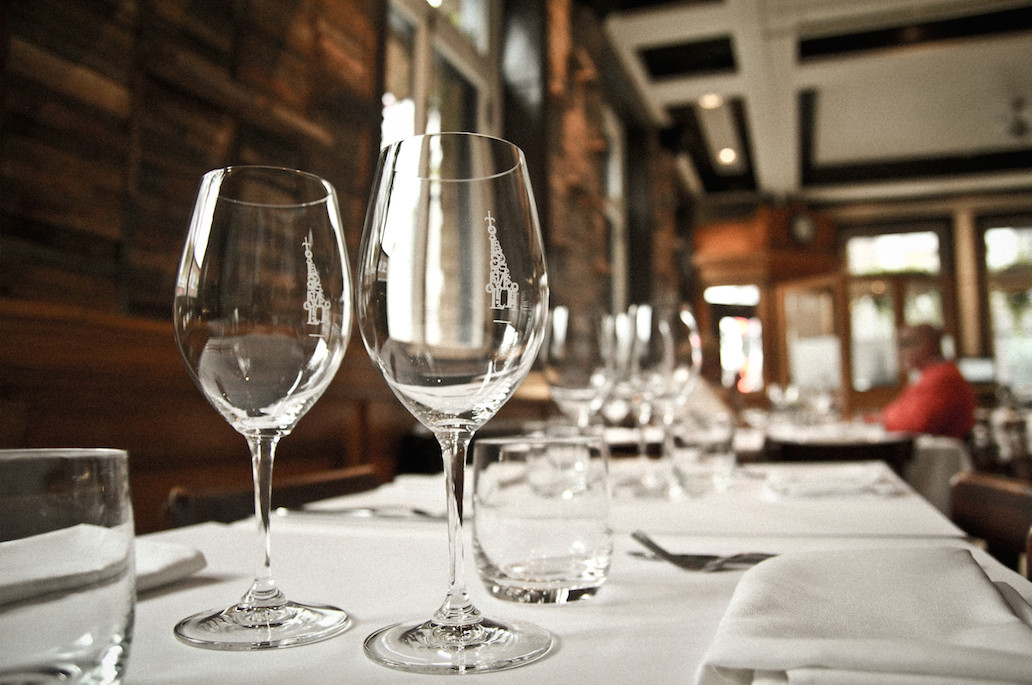 Le Clocher Penché

$$$
Monday: Closed
Tuesday: 5:30 – 10:00 PM
Wednesday: 5:30 – 10:00 PM
Thursday: 5:30 – 10:00 PM
Friday: 5:30 – 10:00 PM
Saturday: 5:30 – 10:00 PM
Sunday: Closed

This superb restaurant is a member of the Quebec Food on the Menu program! This means that they have chosen to highlight the wonderful products of Quebec and its producers in their menu – something we find admirable! Aliments du Québec au Menu is a recognition program for restaurants that value Quebec products in their cuisine. To learn more, click here!
Opened in 1995, Le Clocher Penché is a very pleasant and timeless bistro offering market cuisine on Saint Joseph Street. Over the years, the establishment has become a true institution in Quebec City, appealing to both locals and tourists alike.
A cafe that became a bistro over the years, the owners Thomas and François Pellissier, joined by Matthieu Brisson, put a lot of love and effort into their restaurant. Le Clocher Penché has kept its original charm thanks to its friendly atmosphere and simple, uncluttered decor. The restaurant welcomes about 50 people in a bright space with touches of wood, and blackboards on the walls. We like the authentic and warm aspect of the place which reflects the personality of the owners.
Chef Mathieu Brisson is very rigorous in the preparation of his menu and it shows! After having worked in large establishments in Montreal such as the Restaurant Toqué!, Mathieu established himself in Quebec City for the proximity and freshness of the products, as well as for the unique quality of life. On the menu, you will find excellent regional products delicately chosen by the owners from the surrounding farms and livestock. It is a cuisine developed on a daily basis with a menu that changes often while keeping certain staple classics. The menu reflects the human qualities inspired by the producers, always very real, and especially with a very good quality/price ratio. One leaves the restaurant satisfied, without hurting the wallet! Mathieu works with artisans who make quality products, and enjoys saying: "We are what we eat!" (which explains why his plates are so fresh!) At Le Clocher Penché, we enjoy delicious home-made meats, black puddings, and charcuterie as well as delicious vegetarian plates that change according to the season.
On the wine side, Mélanie Lapierre, a member of the Clocher Penché family for several years, has curated a solid wine list. We find very nice bottles which marry perfectly with the market cuisine offered.
Le Clocher Penché is a friendly bistro where you can savour delicious food made with local ingredients. Whether for lunch or dinner, we go there for the casual nature of the place, and the freshness of its excellent products at small prices. Here, we find something very genuine combined with a concern for serving exquisite cuisine, without pretence. We love it!
Written by Sophie Monkman
Photography by Clocher Penché