Kraken Cru: Fine Dining on an Abundance of Seafood in Quebec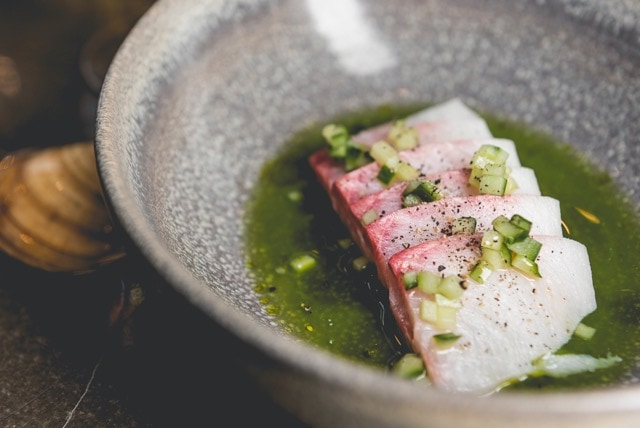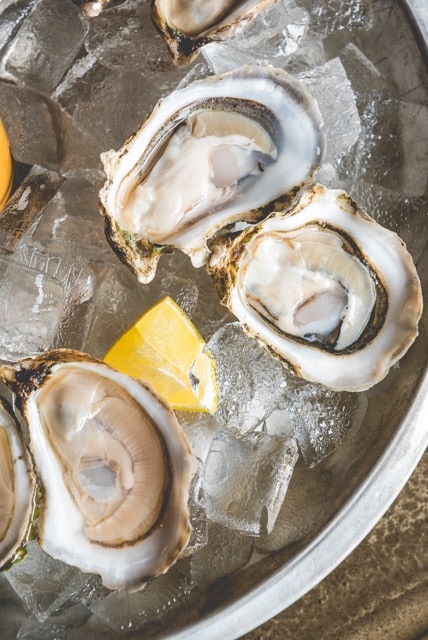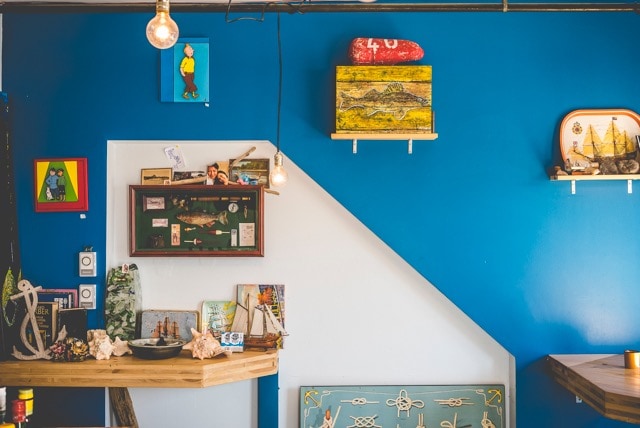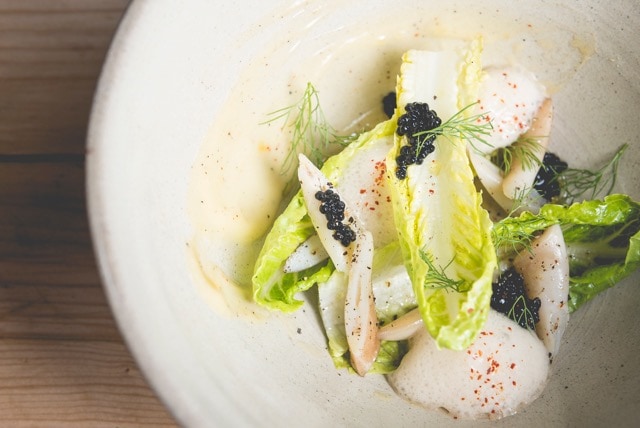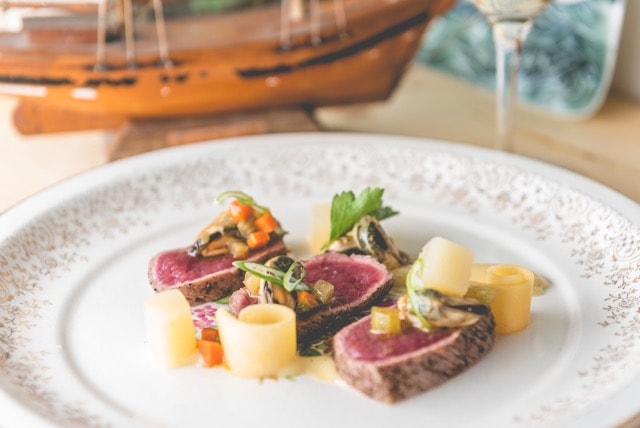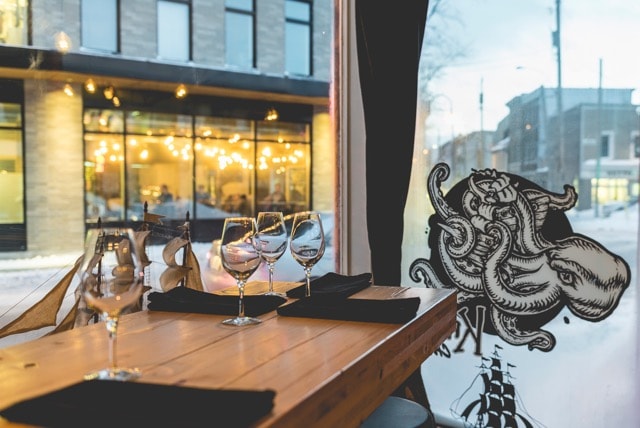 Le Kraken Cru

$$$
Monday: Closed
Tuesday: Closed
Wednesday: 5:00 – 11:00 PM
Thursday: 5:00 – 11:00 PM
Friday: 5:00 – 11:00 PM
Saturday: 5:00 – 11:00 PM
Sunday: Closed

Kraken Cru must be one of our favourite restaurants in Quebec City and it is definitely a landmark on the city's culinary scene. This is a small restaurant with the atmosphere of a bar where delicious wines and exceptional seafood, especially the oysters, are the stars.
Kraken Cru restaurant opened in 2013 and has been enticing its guests ever since. 'Kraken' is a sea monster of legendary proportions in Nordic countries and by using this name, the owners chose to make a lighthearted nod to the culinary delights from the depths of the oceans.
The restaurant belongs to the young team of exceptional restaurateurs – Olivier Thibault-Allard, Olivier Lescelleur Saint-Cyr, Benoit Fortin-Lyonnais and François Jobin. Kraken Cru has found its home on rue Saint-Vallier Ouest, in the area of Saint-Sauveur, where their other restaurants are located (L'Affaire est Ketchup, Ket'Chose, Patente & Machin, and L'Albacore) and the solid reputation of the owners has been built on these. This is an area where big changes are taking place and is considered to be a great place to start and end your evenings. By establishing themselves here, Kraken Cru will be part of this scene.
The interior of Kraken is pretty tight with about 20 seats and the design is both simple and functional. With its distinct blue walls, and hanging light bulbs, all you get is a U-shaped bar with some black top utilitarian stools, a small open kitchen, and some hightop tables to sit around. There are even some empty shelves for customers to decorate (we'll be thinking about this before our next visit!). The chalkboard menu is on one wall – it's short and changes every week but it's a great menu, including a list of all the oyster varieties that are being shucked at the time.
By and large, it is really the team who make Kraken Cru such a success. Olivier (chef) works his magic in the kitchen, and Philippe Lescelleur Saint-Cyr (manager, Maître'd) takes his rightful place behind the small U-shaped bar. Between them, they are the ones who will ensure that everyone venturing into Kraken Cru will be served a host of delights to savour and enjoy.
Kraken Cru's menu stands out for its simplicity and excellence. The chef is astute in letting the freshness of these ingredients speak for themselves and the small plates are designed to be shared and enjoyed like tapas. The dishes all complement each other, yet are not alike. Oysters are front and center at Kraken Cru and any oyster lover can confirm that to be able to choose from up to 15 varieties is a real treat! All the seafood choices are well conceived and when the days start to get warmer, ceviches and sashimis are added to the menu.
Philippe's wine list is a superb one and includes 2 reds, 20 whites and a dozen sparklings – mainly certified organic, biodynamic or natural wines! We must admit, the team's passion becomes very contagious in this lively atmosphere as do the wine choices and food!
The latest from the Kraken Cru team is the inauguration of the new oyster bar area on a lower level that seats another 25. This will hopefully alleviate the ongoing demand for a table because Kraken Cru does not take reservations.
Kraken Cru, with its tempting menu of maritime delicacies, its wine list that people come for, and the good times vibe, is most definitely a Quebec "must try"!
Written by Samuel Gauvreau Des Aulniers
Photography by Kraken Cru