Brunching in Quebec City: Ten great places to start the day

Where to brunch in Quebec City? Brunching is an increasingly popular activity. While the very act of brunching is enjoyable, finding a place that suits the flavour of everyone involved can sometimes be complicated.
Fortunately, Quebec City is full of options in this domain. The Quebec capital is known for being vibrant and full of life. Everyone has their favourite restaurant, and their preferred brunch spot. So, for those moments when you can't agree on where to brunch or simply when you're looking for a new place to try, here is our list of 10 great brunch spots in Quebec City.
This list is a collection of favourite addresses, chic restaurants, comforting addresses and friendly counters. Yes, because if brunch is an activity that can last a few hours in a restaurant, it can also be simply the act of eating copiously rather than eating breakfast and lunch. Some establishments allow you to sit down and enjoy a classic Quebecois meal, while others take you on a journey with their flavours. In other establishments, we simply appreciate the diversity of dishes offered to us; not huge breakfast plates – we have our addresses for that – but simply different and delicious options to change things up a bit. We also like the simple idea of being able to take your brunch to go and enjoy it anywhere in the city. In short, there is something here for everyone, enough to satisfy any group looking for a place to brunch in Quebec City.
So, let's drink mimosas, taste extravagant dishes, and enjoy the day! Happy brunch to all!
For those of you traveling to Montreal, try our list of the best brunches in town!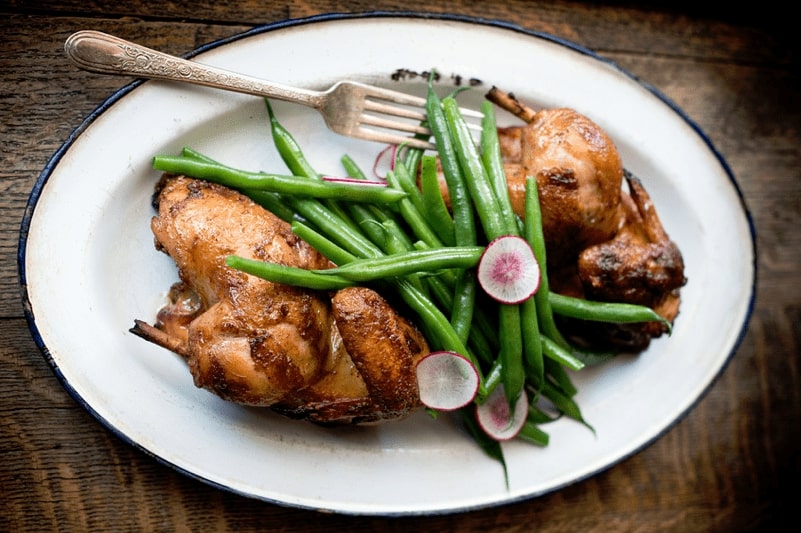 Located on the vibrant Saint-Joseph Street, the Clocher Penché is one of our favourite places in town. The bistro opened in 1995 (!) and is known for its rigorous preparation of dishes. Brunch here is no exception: we come here to enjoy a Quebec style cuisine diverse in their approach. You'll find well-made and revisited classics, including gourmet plates – a beaver tail with maple syrup and fresh cream! – vegetarian dishes, fish and meat dishes, and more. Le Clocher Penché has something for everyone. Photo Clocher Penché
203 Rue Saint-Joseph Est
Québec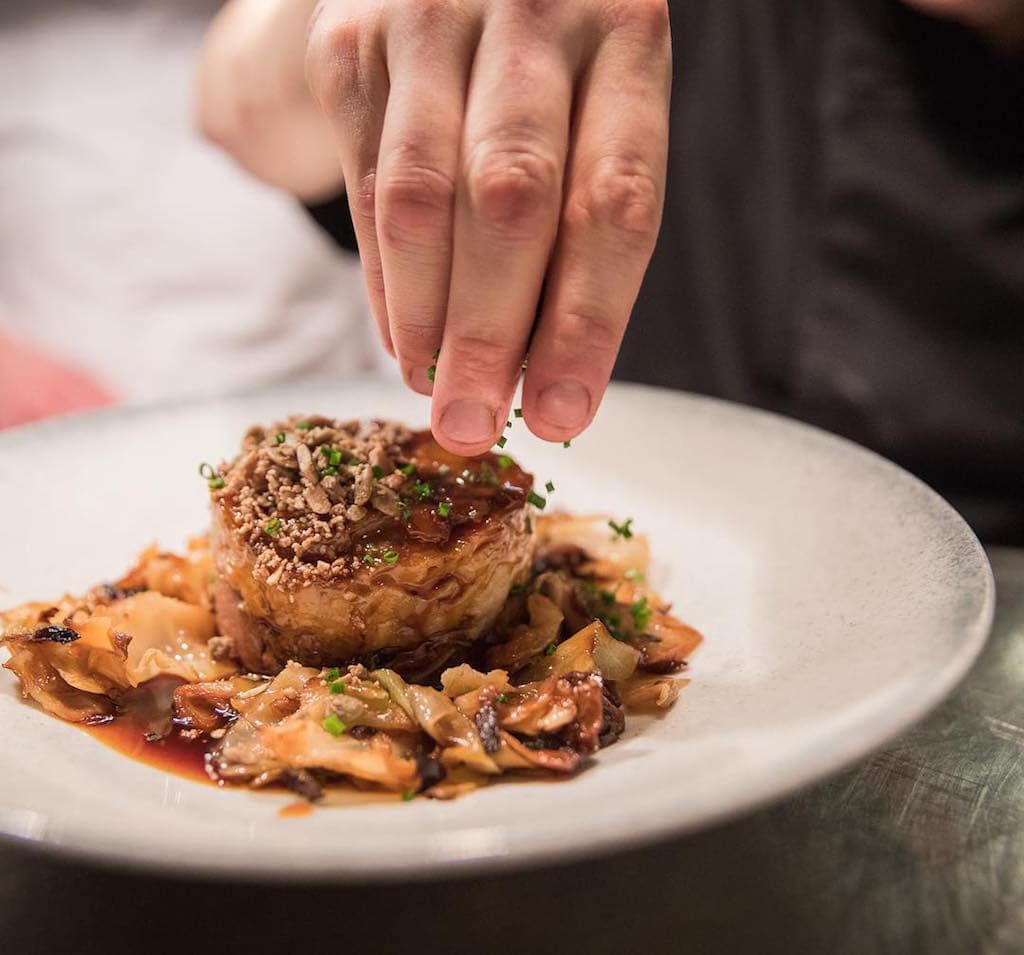 One of the best restaurants in Quebec City, Chez Boulay's brunch is offered on Saturdays and Sundays. Bistro of the boreal type, that is to say a place offering a local cuisine whose inspiration lies in Nordic cuisine. The menu changes frequently, but the quality remains at its highest. The dishes are delicious and appeal to all tastes. Chez Boulay approaches brunch with originality and flavour; you won't be disappointed. photo Chez Boulay
1110 Rue Saint-Jean
Québec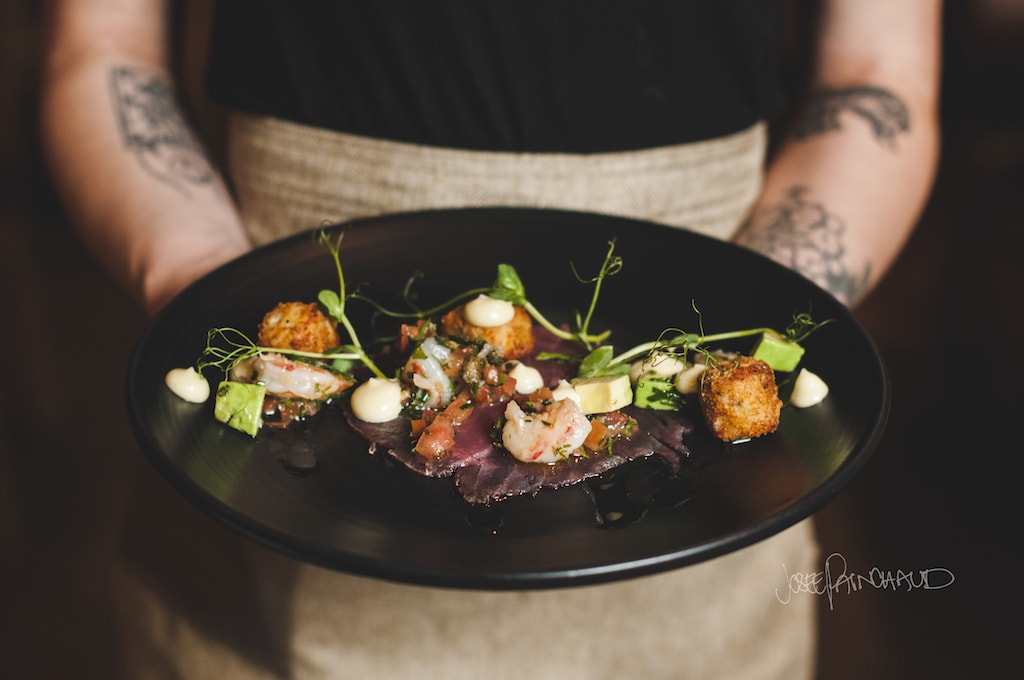 Located on the waterfront in the old city, Rioux and Pettigrew works with local products to make brunch an enjoyable as well as thoughtful experience. Navigating deftly between breakfast and lunch, the restaurant offers hearty plates with an interesting mix of flavours. The dishes listed on the menu all have a touch of originality; the address is suggested for a distinguished brunch. Photo Chez Rioux et Pettigrew
160 Rue Saint-Paul
Québec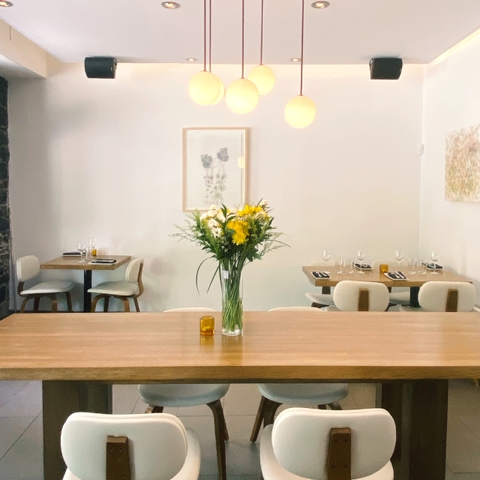 Le Hobbit
In the upper town, you will find the Hobbit, a charming address that shines with its conviviality and simplicity. The brunch here is constantly evolving, but always stands out for its original approach and mix of flavours. Available on weekends, the Hobbit's brunch is the perfect way to start the day with flavour and without pretension. During the week, you will always find the excellent and comforting breakfast menu which, although not as copious as the brunches, remains simple and delicious. This little address is truly charming. Photo Le Hobbit
700 Rue Saint-Jean
Québec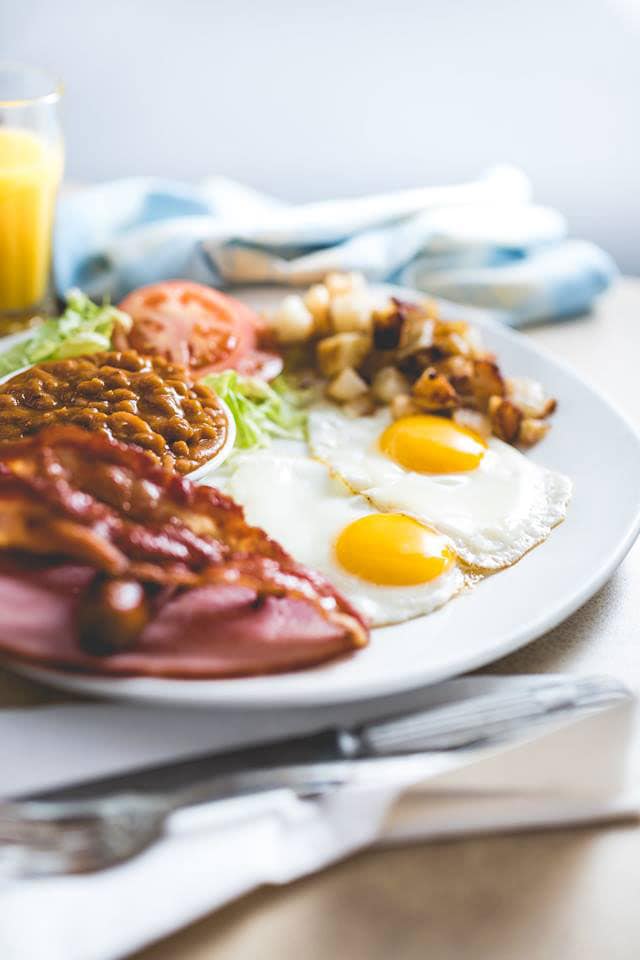 Contrary to what the name of the establishment might suggest, the Buffet de l'Antiquaire is not one. The Buffet is one in name only. There is no brunch to speak of, but rather an impressive selection of hearty, delicious breakfasts for all tastes. An entire page dedicated to eggs Benedict puts them forward with several customizable options. An array of eggs, pancakes, omelettes and breakfasts on the go make Buffet de l'Antiquaire a must in the breakfast and brunch category! Photo Buffet de l'Antiquaire
95 Rue Saint-Paul
Québec
La Bûche
Going to La Bûche is a bit like going to a sugar shack in the middle of town; you eat traditional Quebecois cuisine and you always have a good time. Everything here is familiar and warm, from the description of the dishes to their presentation and flavour. You'll find classic Quebec brunch dishes, but also sweet options worthy of the sugar shack. The menu features vegetarian, nut-free and gluten-free options (however not recommended for celiacs). La Bûche will not disappoint. Photo La Bûche
49 Rue Saint-Louis
Québec
Le Billig
Le Billig is another restaurant where brunch is not really brunch. Rather, it offers a vast menu of crêpe dishes, just as you would see them in Brittany. The small and charming address on rue Saint-Jean Baptiste offers classic variations of the Breton crêpe – buckwheat flour-based dough, filled with cheese and meat or vegetables – but also a variety of crêpes with original and fresh flavours, like the fig crêpe. This is a nice address to try. Photo Billig
481 Rue Saint-Jean
Québec
Bügel Fabrique de Bagels
Bügel is an adorable bagel place. Again, this is not a conventional brunch menu, but there are plenty of options! Bügel has its own menu of hearty breakfast and good eats. Our favourite are the bagels au gratin, covered in delicious cheese. The factory also offers an impressive variety of bagels, from the classic sesame or poppy seed bagel, to blueberry, grape, chocolate, cheese or the mysterious bagel of the day. Options for all tastes. Photo Bügel
164 Rue Crémazie Ouest
Québec
See on map
203 Rue Saint-Joseph Est Québec G1K 3B1
1110 Rue Saint-Jean Québec G1R 1S4
160 Rue Saint-Paul Québec G1K 3W1
700 Rue Saint-Jean Québec G1R 1P9
95 Rue Saint-Paul Québec G1K 3V8
49 Rue Saint-Louis Québec G1R 3Z2
481 Rue Saint-Jean Québec G1R 1P4
164 Rue Crémazie Ouest Québec G1R 1X7
Photography by Clocher Penché