Patente et Machin: A Quebec resto where excellence meets charm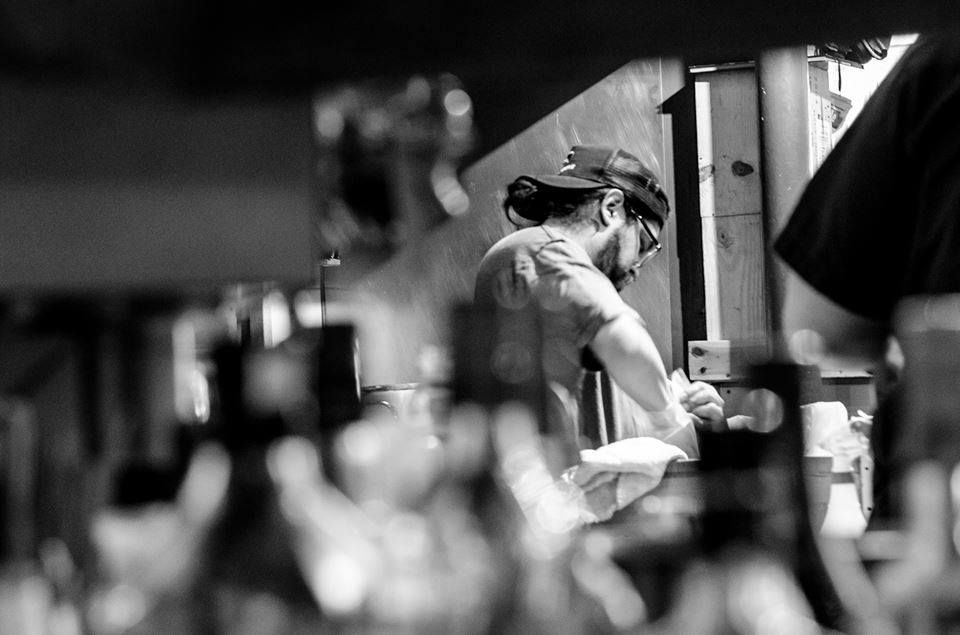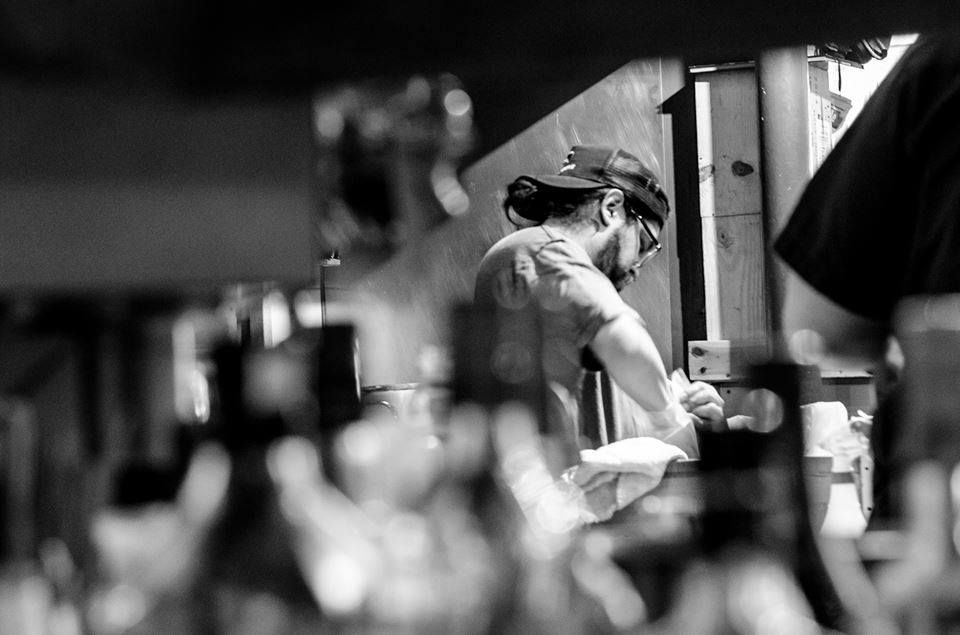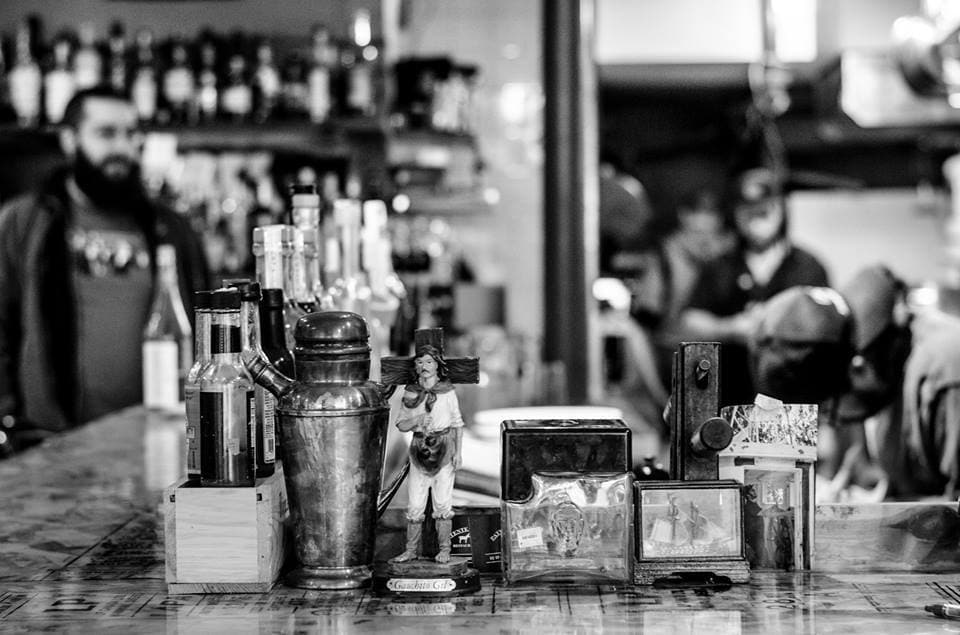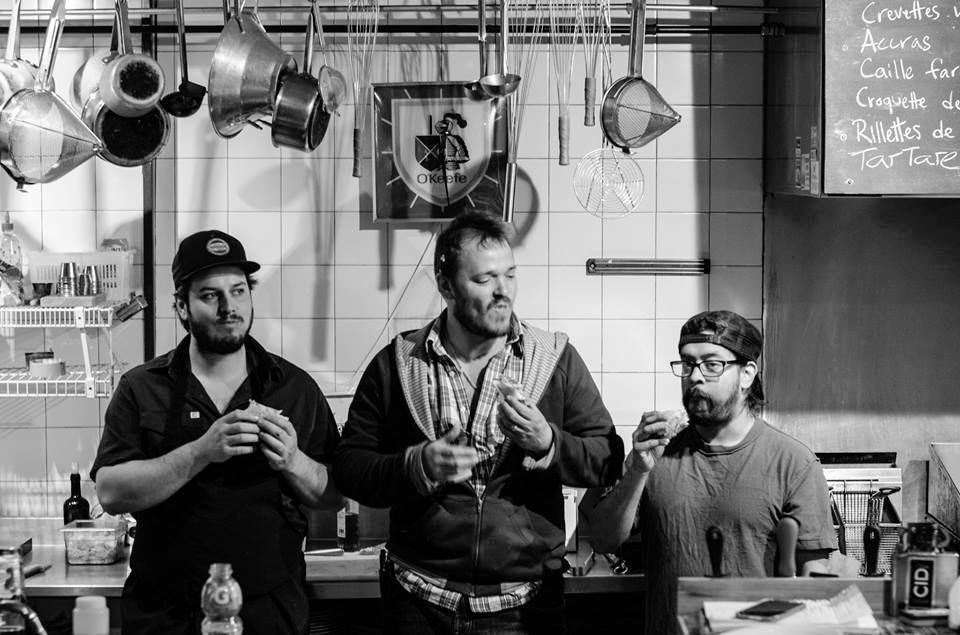 Patente et Machin

$$$
Monday: Closed
Tuesday: Closed
Wednesday: 6:00 – 11:00 PM
Thursday: 6:00 – 11:00 PM
Friday: 6:00 – 11:00 PM
Saturday: 6:00 – 11:00 PM
Sunday: Closed


Accepts mastercard, visa, cash, debit
36 Seats
Patente et Machin: A Quebec resto where excellent cuisine meets charm
Patente et Machin is a restaurant without any airs and graces so it's possible that the refined and comforting cuisine can come as a surprise. Add to this the very friendly service, and any evening at Patente et Machin is a combination of great tastes and flavors plus some good times!
The story behind the naming of « Patente et Machin » is itself pretty funny. Unable to come up with a name, the team of owners – Olivier Lescelleur St-Cyr, Benoit Fortin Lyonnais and François Jobin (L'Affaire est ketchup, Kraken Cru, L'Albacore, Ket'Chose) – were constantly brainstorming. As the opening date came closer, the expression « patente et machin » was thrown into the equation on a whim, and it stuck. It's not a phrase that translates well into English but we're going with  « patent and thingamajig ».  In any case, the English really doesn't matter except that these three French words are now on the lips of all the foodies in Le Vieux Québec. Located on rue Saint-Joseph Ouest, Patente et Machin was launched to offer an alternative to all those who couldn't get seats at the owners' other popular resto L'Affaire est ketchup. The restaurant is, therefore, a slightly larger version. But don't be fooled into thinking that Patente et Machin, with its 36 seats, is in the runner-up position to L'Affaire. This resto in the Saint-Sauveur area is successful on its own, thanks to the food and warm atmosphere, and where spending an evening is very enjoyable.
The blackboard menu is brought around to your table and is divided into categories. One category is 'Machins' and lists delightful small plates; another is 'Patentes' with more robust suggestions (and just as tasty); and then there are 'Grosses Patentes' that include copious meat servings as decadent as they come. Despite these somewhat predictable categories, the dishes prepared by chef François are anything but, and appeal to the taste buds. It is a menu designed for meat lovers, and it is a menu that also changes on a daily basis. The blackboard is filled with suggestions that place meat front and center towards fulfilling customers' wishes. Right up there, however, is Wagyu beef from Japan which is prepared and presented in many different ways, rather like the characters in a Miyazaki film. François likes to use an animal in its entirety (ie. rabbit or lamb), and he incorporates noble products prepared as simply as possible, to create a meal that whets he appetite both in taste and generous servings. This is exactly what these owners love about their restaurant: decent portions and delectable dishes make happy and satisfied customers.
The owners follows a simple rule when it comes to the decor. At first glance, perhaps somewhat modest, a certain charm? Looking closer offers the eye a vision of many small treasures, often gifted from the customers. Kitsch by design – always a little funny and always a talking point. This homey feeling plays into the friendly atmosphere of Patente et Machin, and places the food, predominantly shared plates, in its important central role.
The wine list has been compiled by François and Mathieu Jobin, and it is an interesting one that pairs well with the food at Patente et Machin. These two bartenders are definitely comfortable managing the cocktails as well, and will go the extra mile with proposals for more adventurous mixtures! But despite these creative drinks, they do not steal the spotlight away from Patente et Machin's tantalizing menu.
Patente et Machin is the much sought-after alternative to L'Affaire est ketchup. Inside this resto, excellent cuisine is being prepared and after dining, we are quite sure you will leave feeling very satisfied and won over by the charms of Patente et Machin.
Written by Samuel Gauvreau Des Aulniers
Photography by Patente et Machin