Chez Boulay: Quebec City's Stellar Restaurant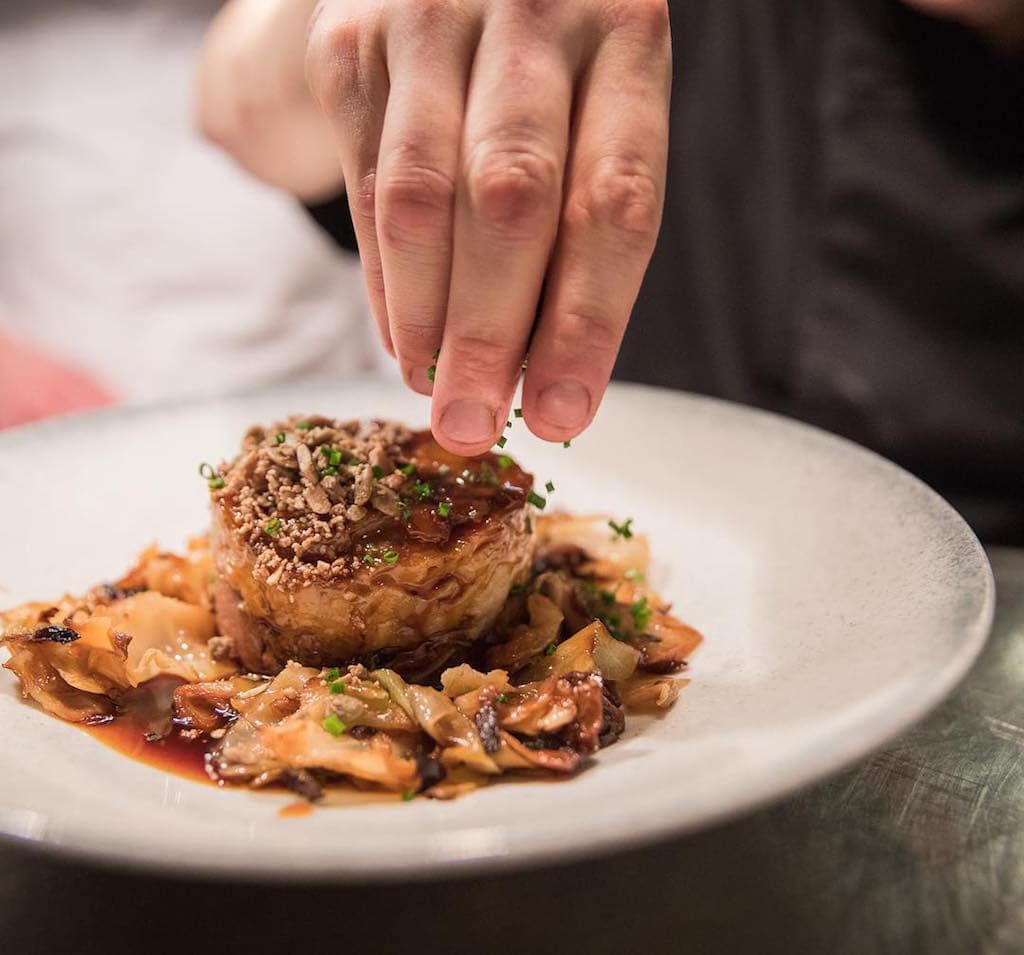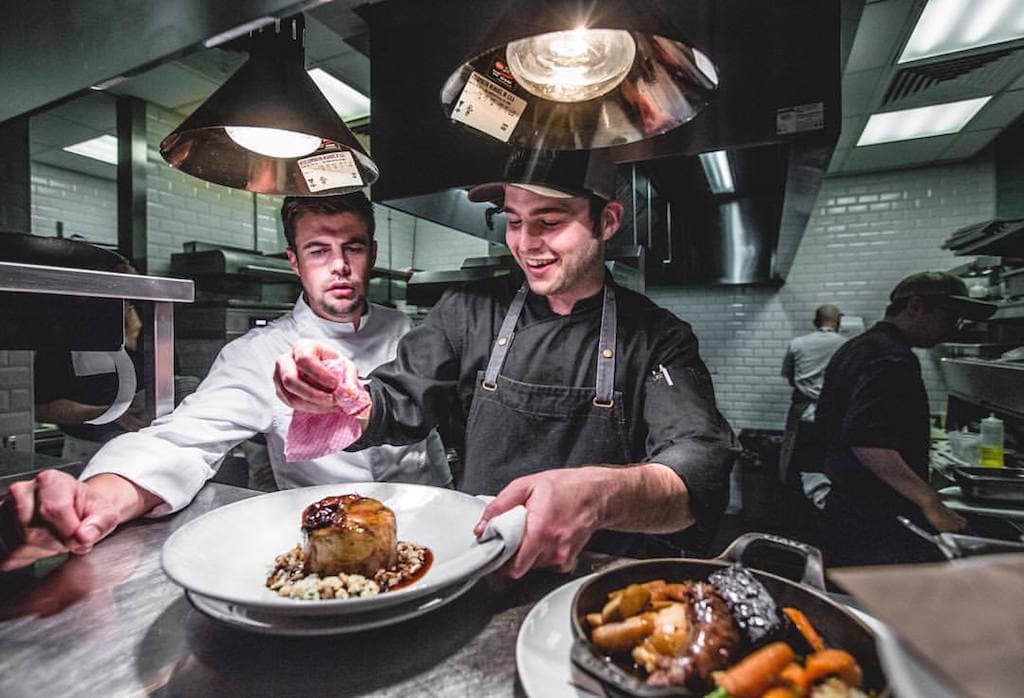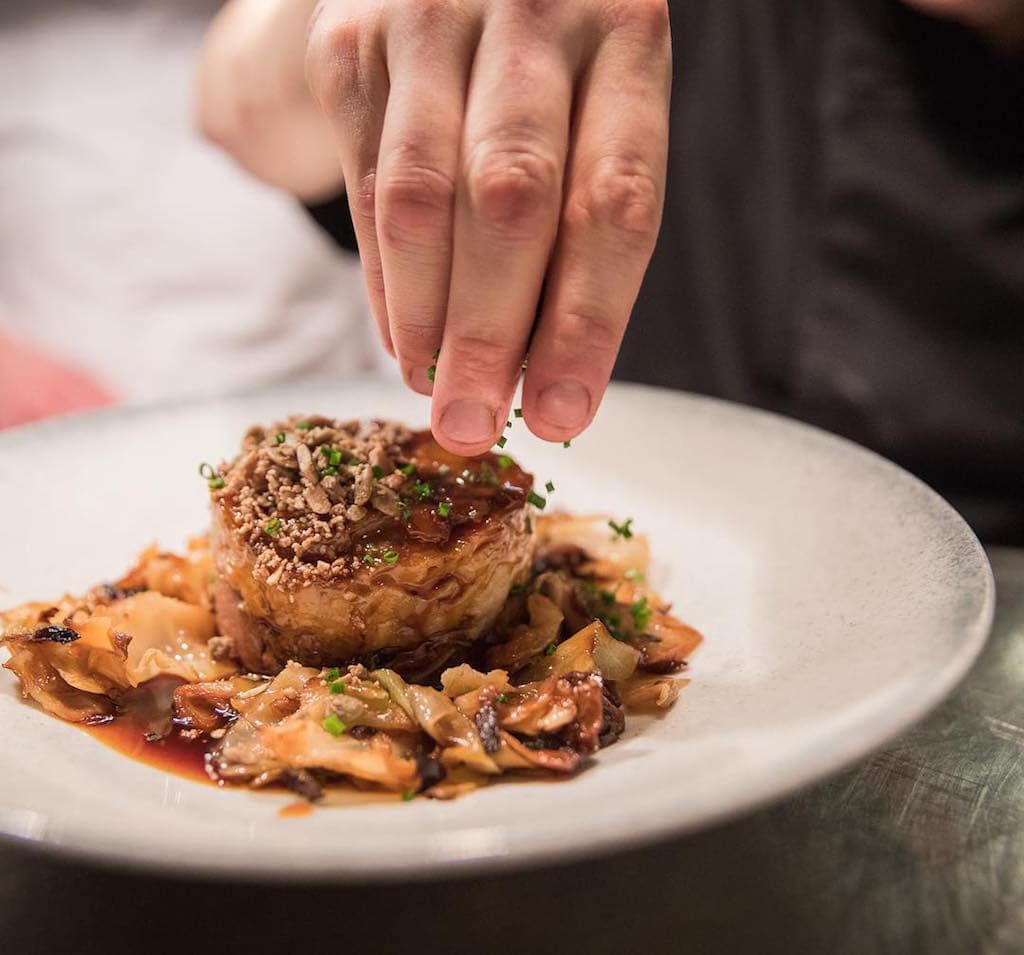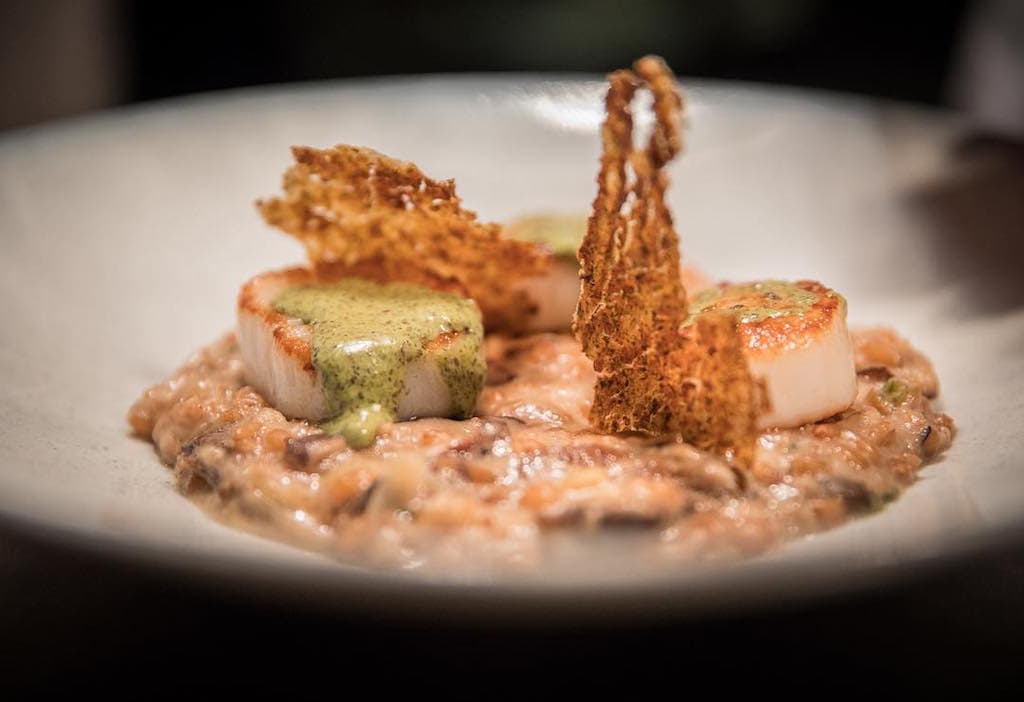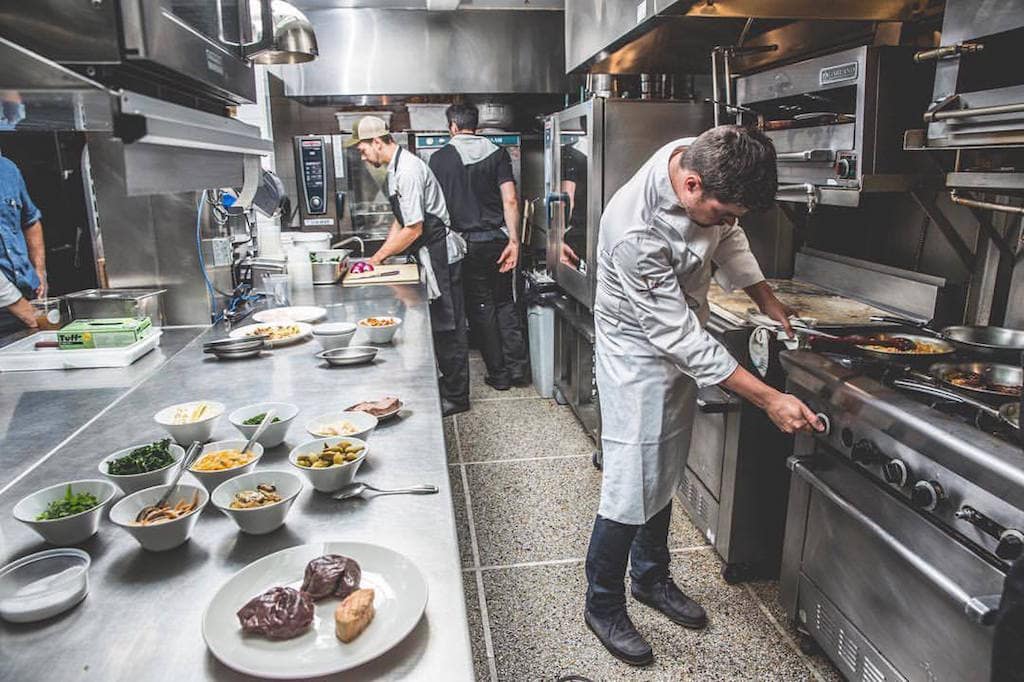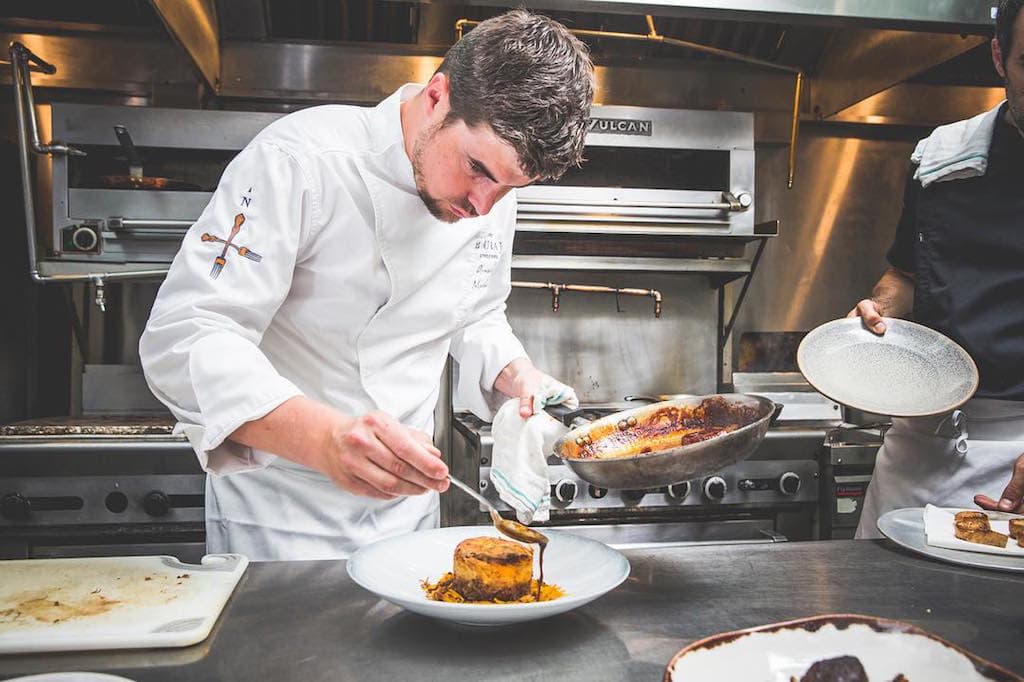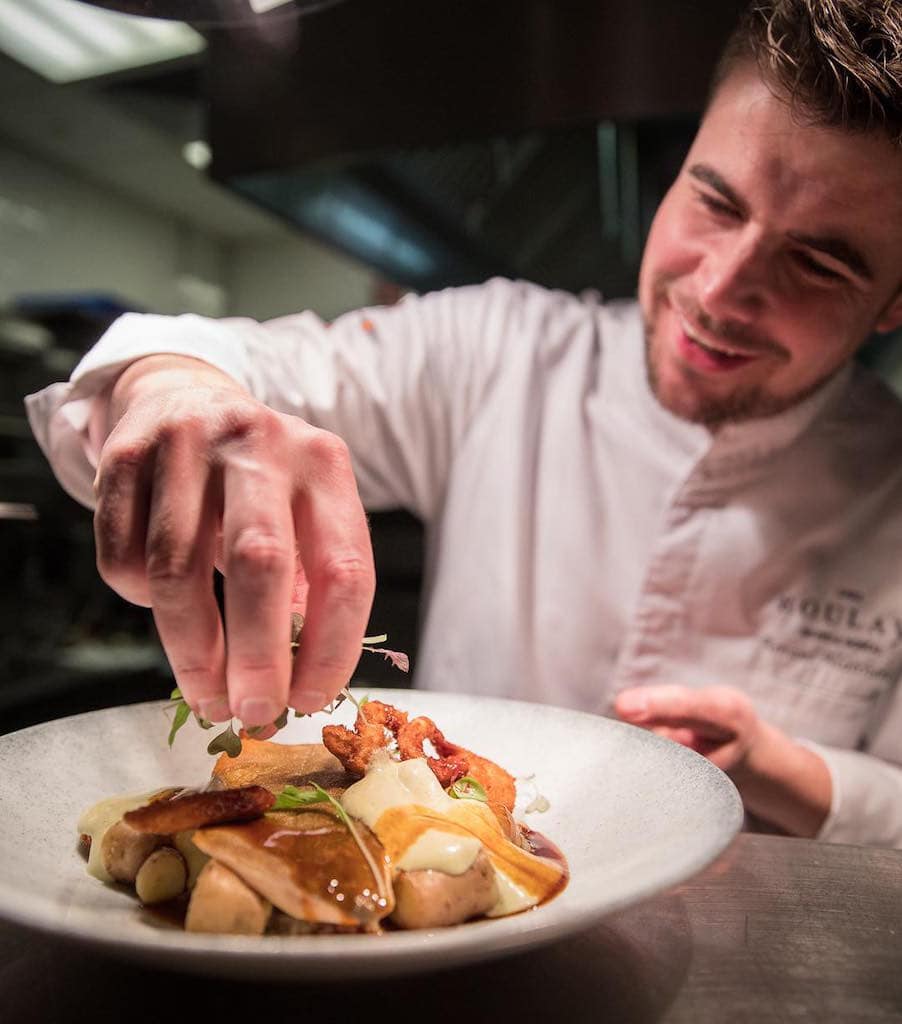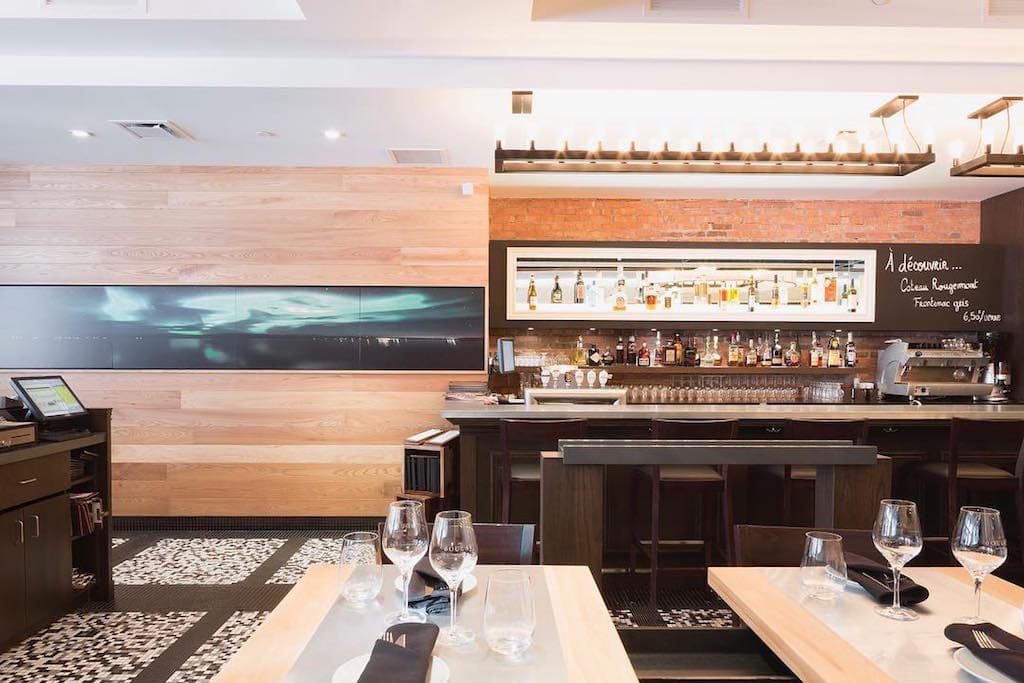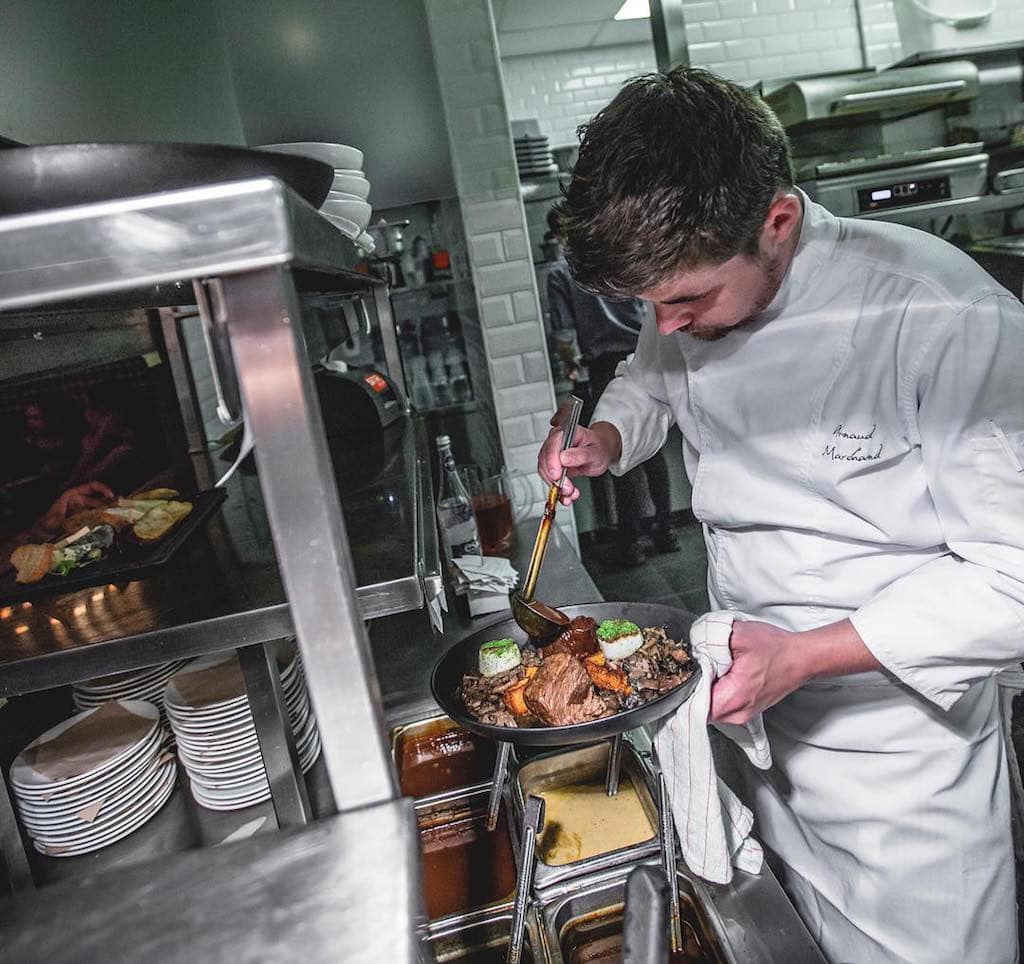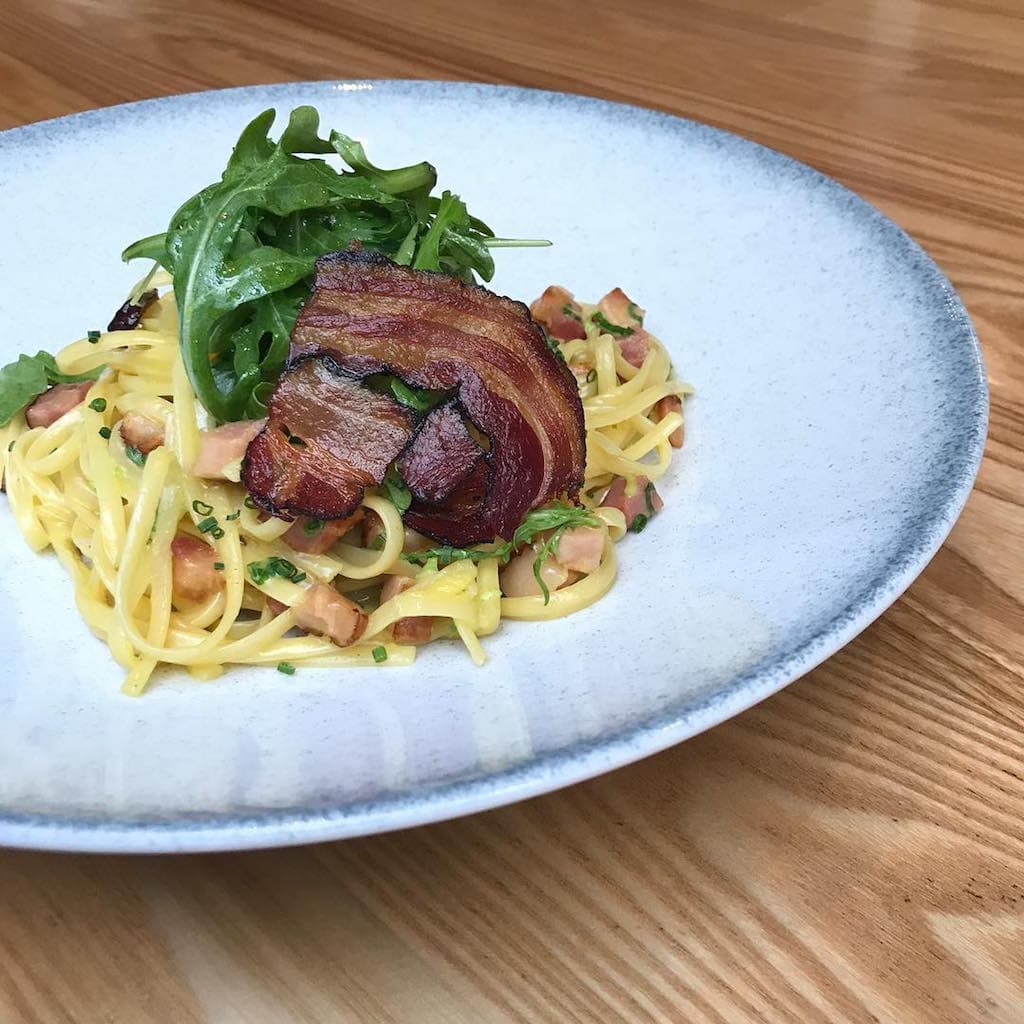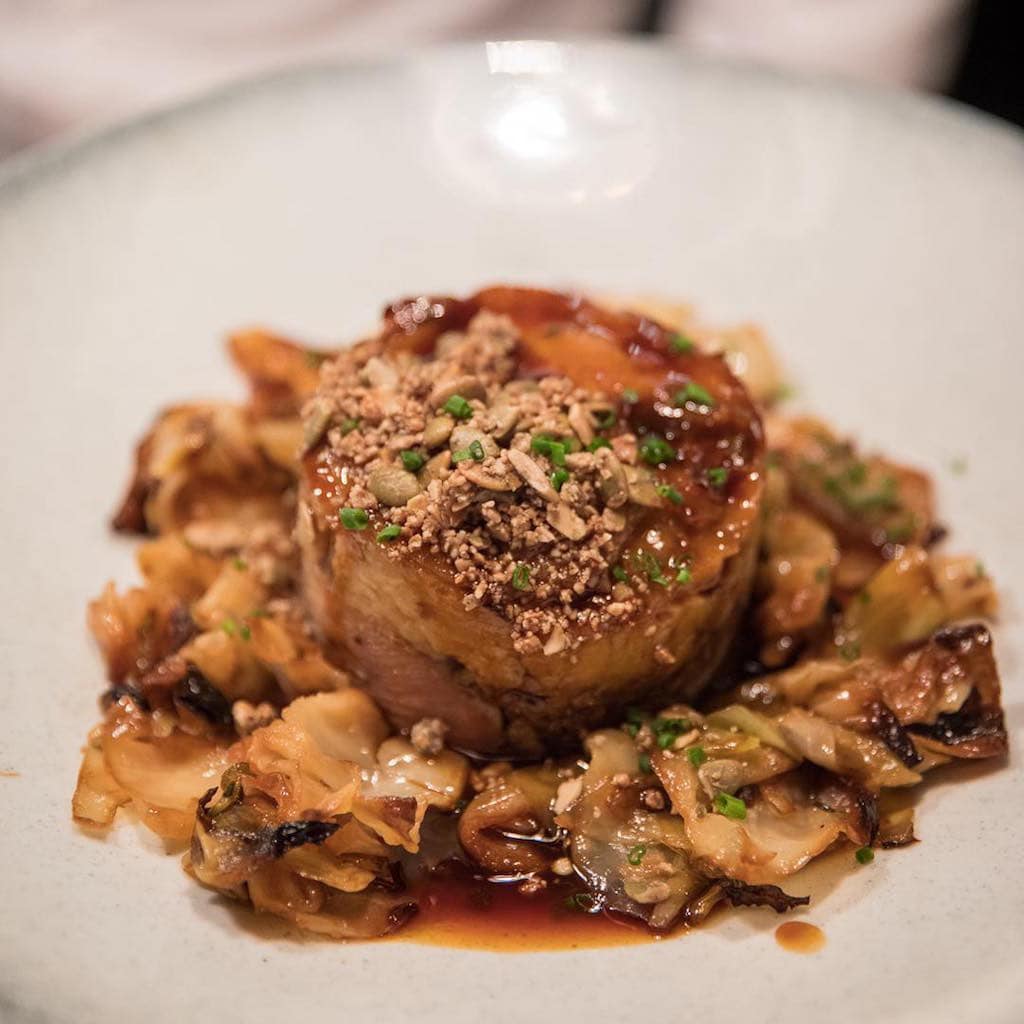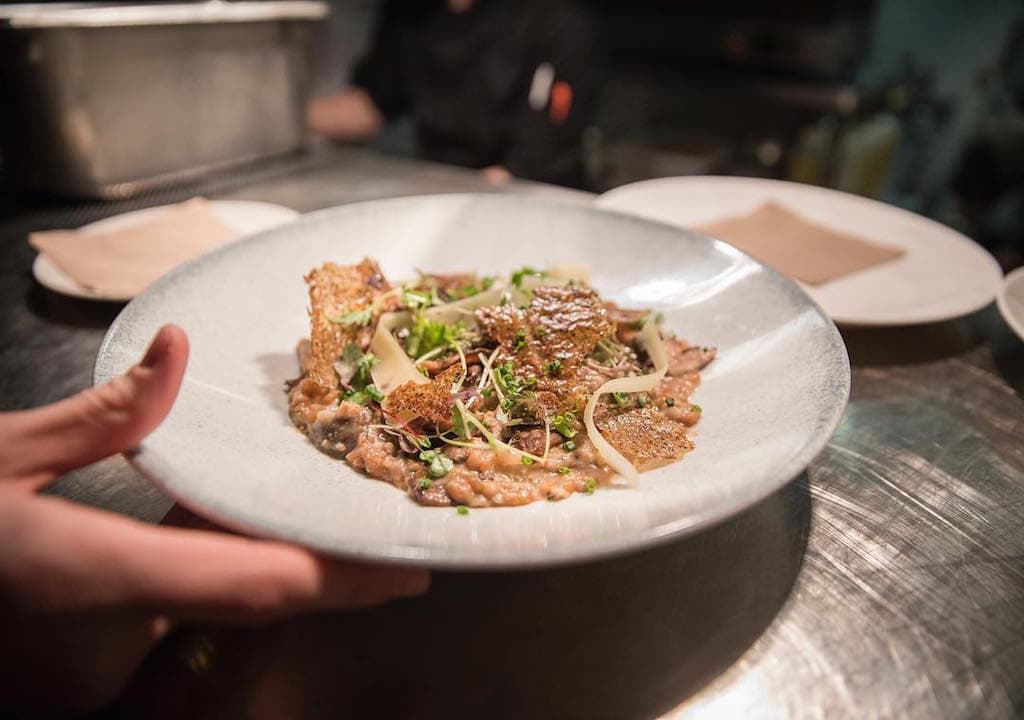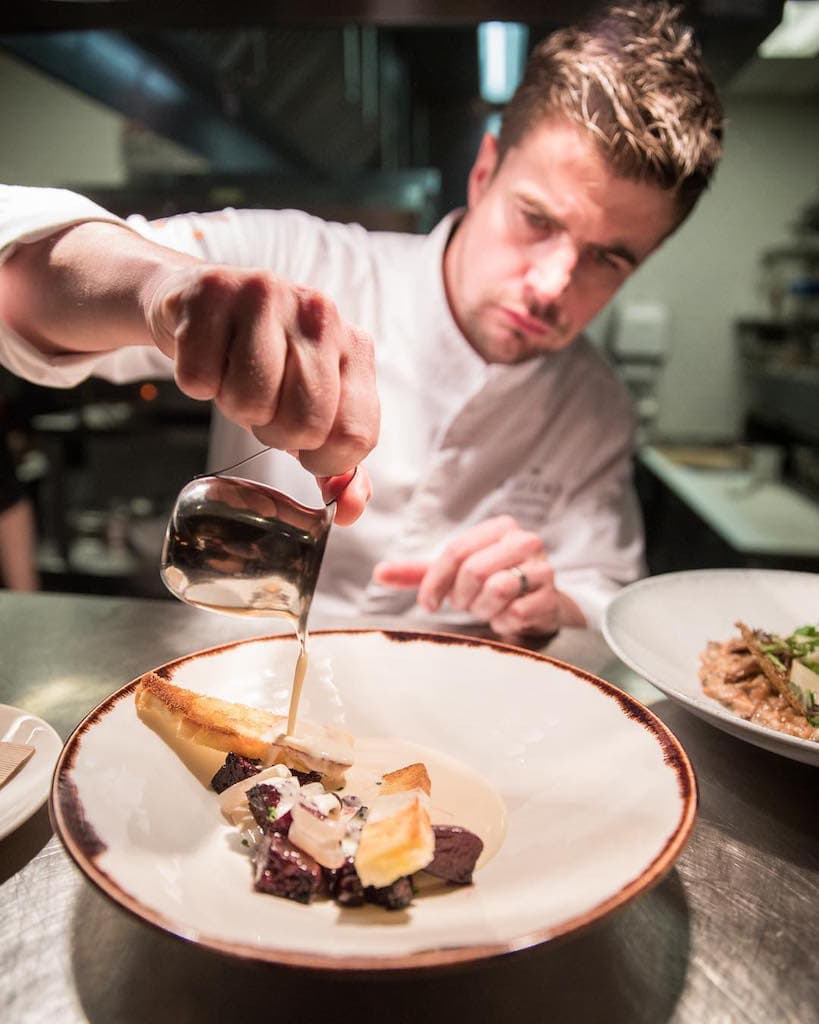 Chez Boulay-bistro boréal

$$$
Monday: Closed
Tuesday: 5:00 – 9:45 PM
Wednesday: 5:00 – 9:45 PM
Thursday: 11:30 AM – 1:30 PM, 5:00 – 9:45 PM
Friday: 11:30 AM – 1:30 PM, 5:00 – 9:45 PM
Saturday: 10:00 AM – 1:30 PM, 5:00 – 9:45 PM
Sunday: 10:00 AM – 1:30 PM

Chez Boulay: Quebec City's Stellar Restaurant Honouring Boreal Cuisine
Chez Boulay in Quebec City is a favorite where every meal of the day is a dining pleasure!
The idea of a bistro serving Boreal ingredients dates back nearly a decade, to 2010, when Arnaud Marchand's talents came under the watchful eye of Jean-Luc Boulay who was a judge in the competition "Les Chefs » where Arnaud had reached the finals. Two years later, these chefs joined forces to open Chez Boulay, located on rue Saint-Jean, a lively part of Old Quebec and a stone's throw from the beautiful Hotel Manoir Victoria. The bistro is near the restaurant Le Saint-Amour, Chef Boulay's other restaurant which he has carefully nurtured since 1978.
The decor inside of Chez Boulay has the signature of the architectural design firm Lemay-Michaud and extends a warm open look to its customers. The hues of wood, soft lighting and the essence of a red brick wall behind the bar lend it a classic look but in a modern style with added elegance. The tin tiles on the ceiling provide a nice original touch as well. It is a space that can accommodate up to 110 customers and during our beautiful warm summers, there are an additional 22 seats on the terrace in the alley. It is a design in keeping with the trend of contemporary bistros, plus a few nods to the Boreal theme of cuisine.
Chez Boulay defines itself as a Boreal bistro serving a cuisine that is inspired by ingredients 'rooted' in our northern latitudes. The menu is full of originalities that take us to the source of many surprising Boreal ingredients and local products. This is akin to an outdoor forest pantry full of natural and original foods, prioritizing those from Northern Quebec. These two chefs are allowed to boast that their restaurant's menu is 85% local ingredients. Olive oil and lemons are cast aside to make way for cranberry vinegars from Quebec's own cranberry bogs.  So just what does the Chez Boulay menu look like ? It includes Braised cheek of beef in organic red currant vinegar, and tartare of Bison with daisy capers, and Salmon carpaccio with seaweed from Gaspesie & cattail heart sauce vierge. There are also superb gourmet platters that allow us to discover the extraordinary use of foods which we otherwise would not imagine.
The alcoholic beverages are in the capable hands of Sommelières Noémie Roy-Bernier and Sabrina Cantin who have created an extensive wine list, with bottles from here, there, and everywhere. Heading the bar is Maude-Aimée Richard, whose cocktails include a surprising and delightful array of blends, showcasing local alcohols by infusing them with touches of elderflower or Labrador tea.
The strength of Chez Boulay lies in the wonderful cohesion of each element. Atmosphere, service and cuisine resonate in unison, offering each customer their own harmonious experience. Come to Chez Boulay is to discover (or rediscover, for those who have been fortunate !) these delicious Boreal products, rich in flavours and contents beneficial to our health, within their comfortable bistro atmosphere.
N.B. In 2017, these two chefs not only published their cookbook « Le garde-manger Boréal », but they also opened Comptoir Boréal as an offshoot of Chez Boulay, where you can buy a multitude of Quebec terroir products as well as sandwiches, pastries, and ready-to-eat dishes. This too, has been a huge success and a second location has recently opened in Sainte-Foy.
Written by Samuel Gauvreau Des Aulniers
Photography by Chez Boulay