Kebec Club Privé: Gourmet meals and new encounters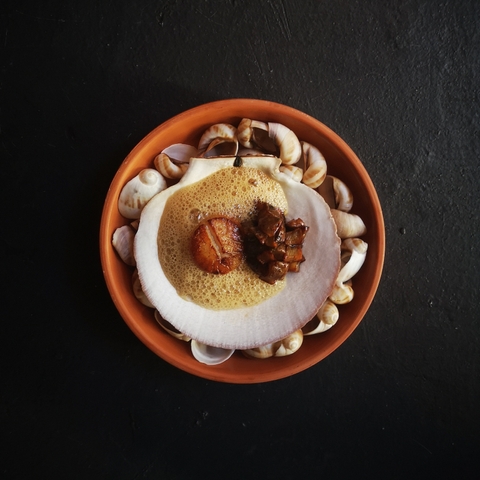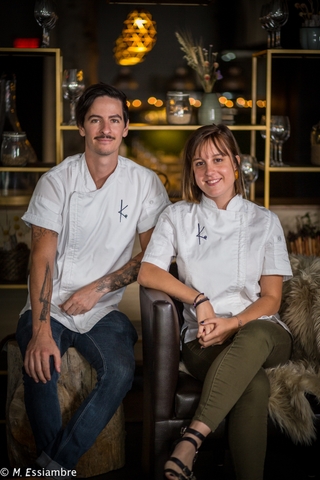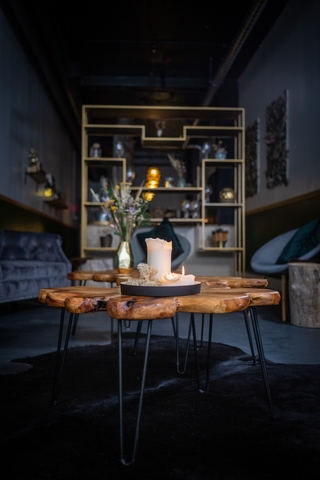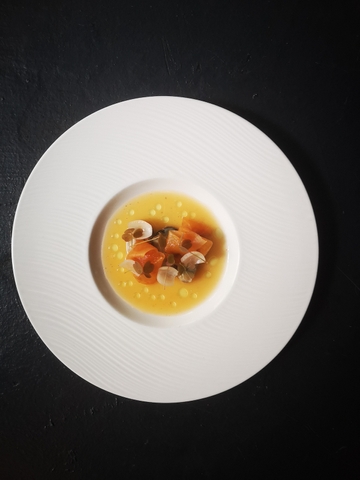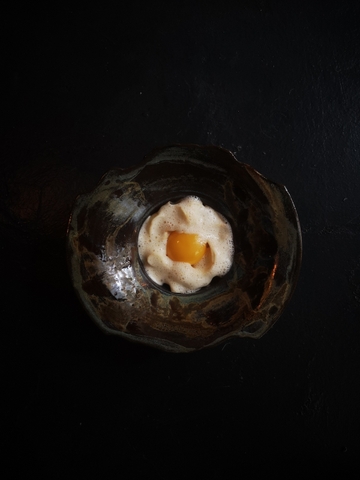 Kebec club privé

Monday: Closed
Tuesday: Closed
Wednesday: Closed
Thursday: 7:00 PM – 12:00 AM
Friday: 7:00 PM – 12:00 AM
Saturday: 7:00 PM – 12:00 AM
Sunday: 7:00 PM – 12:00 AM


Owner(s) Pierre Olivier Pelletier, Cassandre Osterroth
Chef(s) Pierre Olivier Pelletier, Cassandre Osterroth
Host Pierre Olivier Pelletier, Cassandre Osterroth
Sommelier Pierre Olivier Pelletier, Cassandre Osterroth
Bartender Pierre Olivier Pelletier, Cassandre Osterroth
Opened 2019

Offers a tasting menu
Accepts mastercard, visa, cash, debit
12 Seats
Accepts groups
Has a private room
Is accessible
"Our gift is to see all these people talking like old friends, even though they've only known each other for a few hours. The best part is seeing faces again. The greatest joy is to have regulars." – Pierre-Olivier Pelletier, chef and co-owner of Kebec Club Privé.
The restaurant Kebec Club Privé offers an experience worthy of a reality show, a play behind closed doors, or simply a dinner among bon vivants. Since 2019, Pierre-Olivier Pelletier and his wife Cassandre Osterroth have been offering their guests an extraordinary experience.
The concept is as follows: a tasting menu of about ten courses at the restaurant's one and only table. You read that correctly, there is only one table at the Kebec Club Privé. This means that unless you have reserved for a group of 10 people, you will be sitting with strangers. A bit unsettling, isn't it?
But rest assured, the couple will quickly put you at ease. "Each evening is a great success, a unique event, a sociological experience. We first invite our clients to the 'salon' for an aperitif. It is at this moment that they understand what they have embarked on. We give them time to accept the fact that they will be sharing this meal with strangers. Usually, after two courses, everyone is chatting like they've known each other for a long time. It's magical".
The couple will welcome you as if you were invited to their home for dinner. They take care of the service, the wine, the cocktails, the meal, and more. The chef duo—who met in the kitchens of Laurie Raphaël—will offer a tasting menu of about 10 courses. "We serve classic local cuisine, our products are 100% Canadian and 95% Quebecois. We only work with local products, from the bread to the wine." A food and wine pairing is also available. It is important to note that the menu changes regularly depending on the products and produce available, hence the interest in repeating the experience more than once!
If for Jean-Paul Sartre, "Hell is other people", for Kebec Club Privé, heaven is their guests!
Enjoy the experience!
Written by Sophie Monkman
Photography by Kebec Club privé