Sardines: Buvette Scott's excellent little brother address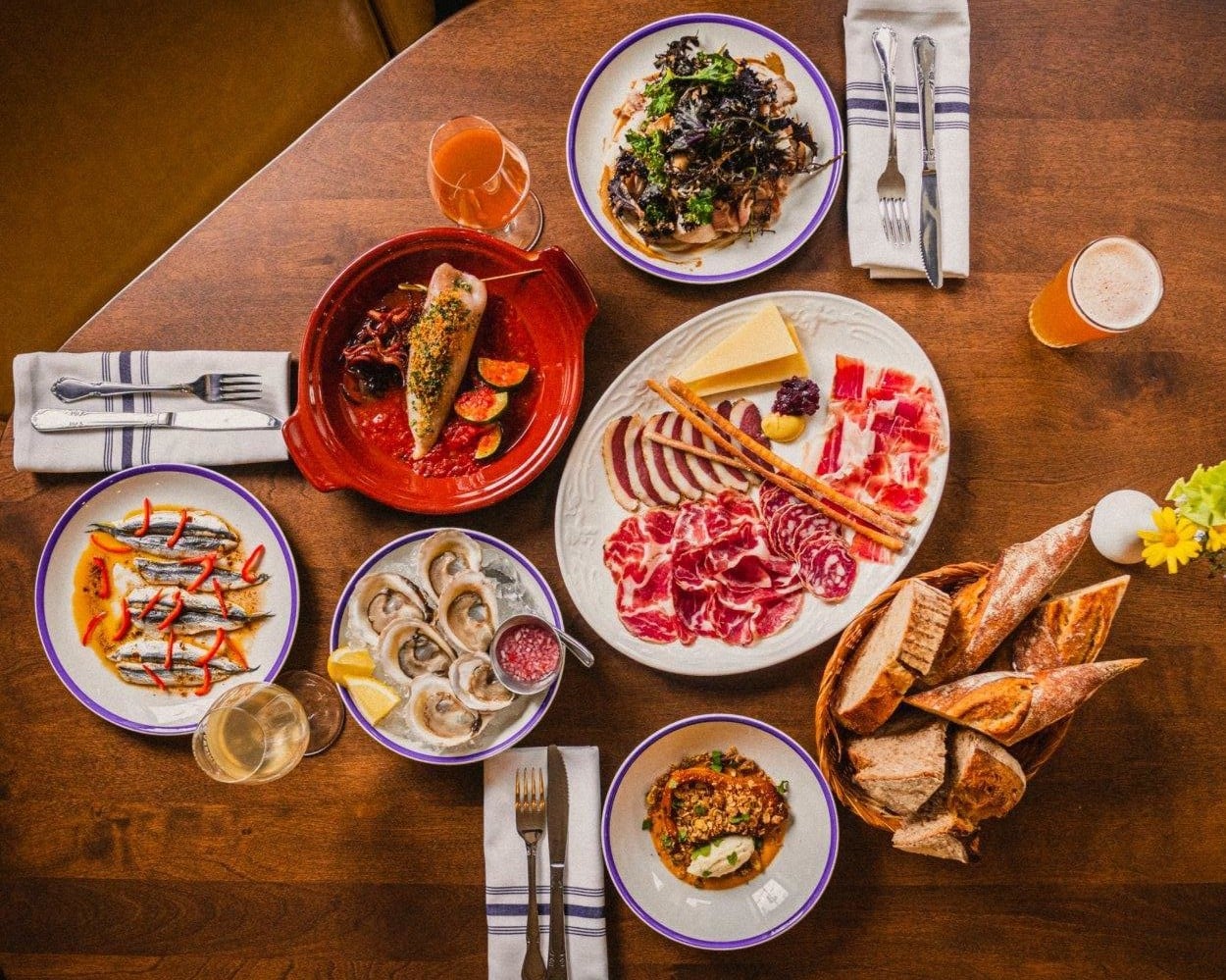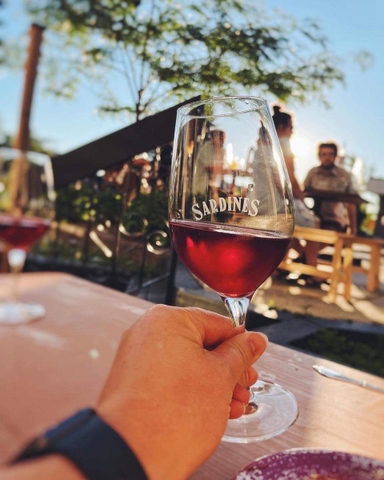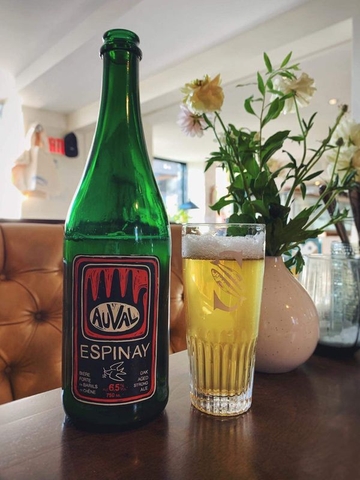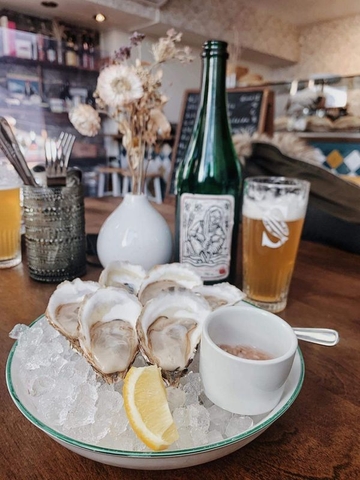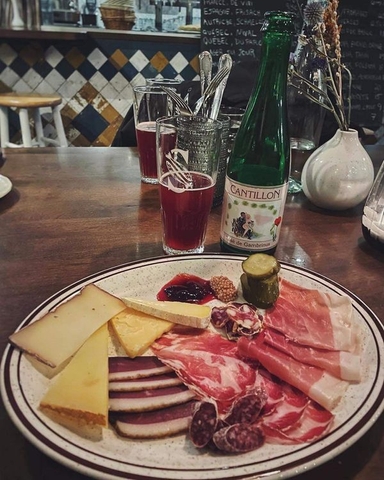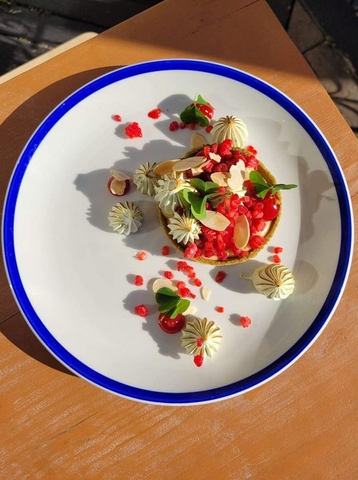 Sardines

Monday: Closed
Tuesday: 5:00 – 10:00 PM
Wednesday: 5:00 – 10:00 PM
Thursday: 5:00 – 10:00 PM
Friday: 5:00 – 10:00 PM
Saturday: 5:00 – 10:00 PM
Sunday: Closed


Owner(s) Samuel Genest, Étienne McKinnon, Dave St-Yves, Pier-Luc Germain, Jean-Philippe Lessard
Chef(s) Étienne McKinnon
Opened 2019

Accepts mastercard, visa, cash, debit
20 Seats
Sardines, the younger brother of the delicious Buvette Scott, is a small address in the Saint-Jean Baptiste neighbourhood where you can eat and drink simply and remarkably well.
A pleasure project
The guys from Buvette Scott (Dave St-Yves, Pier-Luc Germain and Jean-Philippe Lessard), now joined by Étienne McKinnon and Samuel Genest, moved only a few blocks to establish their new establishment: Sardines. A fusion between a neighbourhood restaurant and a beer bar, the project can be summed up in one key word: pleasure. The plates are full of it, the glasses are overflowing with it, and the owners' enjoyment is contagious.
The kitchens are the domain of chef Étienne McKinnon. On the slate, he offers a half-dozen fresh dishes featuring both local and European products. The vegetables, a central element of Étienne's cuisine, come directly from his garden: a magnificent constraint that forces Sardines to respect the rhythm of the seasons. The house also offers charcuterie that makes you travel, as their prosciutto, chorizo and Iberian ham – each imported from their respective country – rub shoulders with meats from the exceptional butcher shop Aliment Viens and the kitchens of Buvette Scott. These meats are savoured on a platter alongside delicious cheeses. The house also offers Spanish and Portuguese preserved sardines (did they really have a choice?)
Despite the excellence of it all, the showstopper is the offering of homemade bread baked by chef Étienne. The self-taught baker prepares a daily offering of sourdough bread, served with cultured butter, and focaccia. Hard to say no!
Beer & wine
To drink, Sardines specializes in beers and wines. The address stands out because it treats beer with the same care that wine bars do with wine. On the menu, there are more than thirty beers (including six on tap) from Canada and the United States, but the vast majority of them come from Western Europe, including some fine Belgian bottles. On tap, the house offers a Czech pilsner that is served "as it should be" in its original tap; the owners have trouble hiding their excitement. The impressive beer offering is accompanied by a shorter, but equally delicious, selection of wines, bubbles, and ciders. The team promises a nice rotation of products to keep their customers coming back for more.
Sardines is also a nod to the expression "packed like sardines" when referring to the conviviality of the location (that seats about 20). Established in a half-basement on Saint-Jean Street, the restaurant charms with its beautiful luminosity. The display case highlights the chef's beautiful baked creations, as well as the charcuterie offered, including a beautiful Spanish pork leg. The interior of the location has a warm decor that makes it easy to relax, share, and enjoy oneself. In the summer, a small terrace is established in front of the restaurant.
The restaurant Sardines recently opened its doors in the Saint-Jean Baptiste neighbourhood and is already one of our favourite addresses in town!
Written by Samuel Gauvreau Des Aulniers
Photography by Sardines